The two postponed their date three times due to the pandemic and finally tied the knot with a lavish cathedral wedding!


After a five year engagement, Pixie Lott (31) finally said 'I do' to model Oliver Cheshire (34) this week with a lavish ceremony at Ely Cathedral wearing an ivory wedding dress by Schiaparelli.
The two got engaged in 2016 on the steps of Paul's Cathedral but it wasn't until Monday that they could officially marry after cancelling their date three times due to Covid-19.
RELATED TO: Get The Look: Celebrity Engagement Rings
Pixie took to Instagram to share photos and videos of their grand ceremony which showed of her embellished ballgown wedding dress and a second dress reveal!
THE FASHION
Her ceremony dress was an ivory Schiaparelli ballgown designed by Daniel Roseberry that featured pearl embellished detailing, sheer sleeves and a dramatic 4.5 meter long train – the dress has also been rumored to have taken 650 hours to make!
Pixie revealed a secret four leaf clover which had been sewn into the inside of her wedding dress alongside her wedding date for good luck.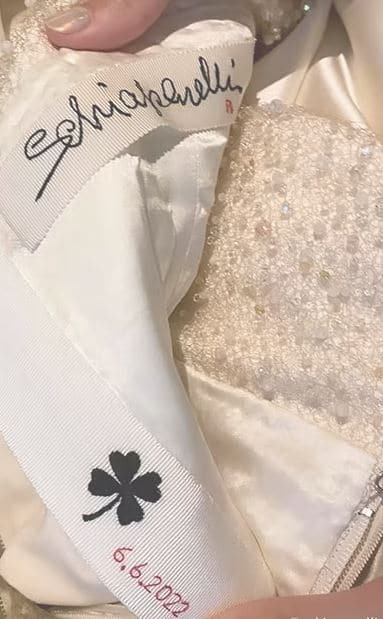 The 'All About Tonight' singer was seen in a cute cocktail wedding dress captured right before preforming a bouquet toss with her 12 bridesmaids who wore yellow satin slip dresses. She completed the look with a chic white headband.
RELATED TO: Our Fav Celebrity Couples Spill Their Secrets To A Successful Marriage
The groom Oliver also looked smart in a black three-piece suit for the big day.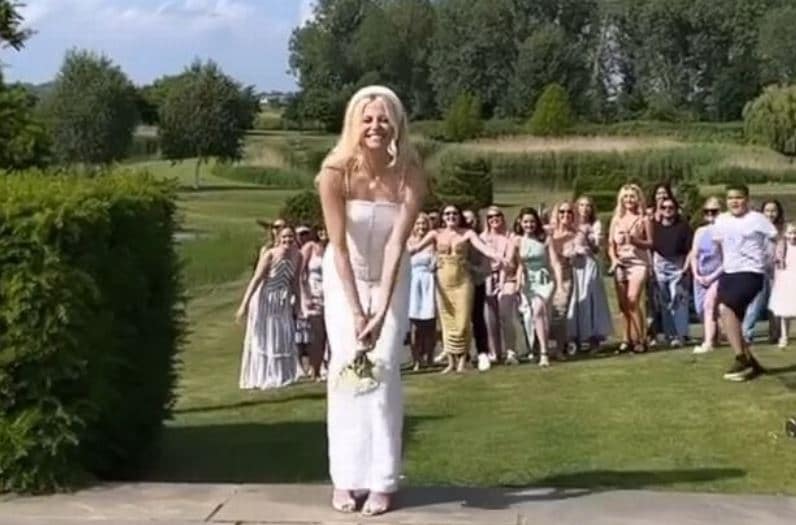 Photos via Instagram story: @alexpearce_
THE VENUE
The couple exchanged vows in Ely Cathedral in England which is an historic building that boasts Gothic architecture and a choir which performed at the ceremony.
It has been said they had previously considered getting married in a quaint village on the Greek island of Kefalonia or Pixie's native Kent before deciding on the cathedral.
RELATED TO: 11 Bridal Trends To Inspire You From The Met Gala 2022
The evening reception was held in a lavish marquee covered in green foliage, ivory roses and peonies.
THE GUESTLIST
The Voice judge's star-studded wedding consisted of around 300 guests – some of which were well known celebrities such as McFly's Danny Jones and TOWIE's Tom Pearce.
As the couple walked out of the cathedral, they were greeted to around 200 locals excited to congratulate them on their big day. Amongst the crowd was rumored to be Ed Sheeran and Simon Cowell.
Stay tuned for more celebrity wedding news to come!