Meet Nicola Smith from White Designer Studio on Saturday 14th and Sunday 15th Jan 2023 at The Convention Centre Dublin!
White Designer studio has only been running for five years and has rapidly won the hearts of many brides – with all saying "YES" to the dress!
Nicola worked with the previous owner before buying the company over at the end of 2018.
Focusing primarily on Bridal and Communion appointments, Nicola has continued to accelerate interest throughout Ireland through various means.
For instance, she has been exhibiting at our Wedding Journal Show since 2019!
RELATED TO: How A Trip To The Wedding Journal Show Ended In Celebration for David & Stephanie
We caught up with Nicola on what she is most looking forward to this year.
"I absolutely love the show. Obviously COVID meant missing it for the past 2 years but I'm so excited for the next show in Dublin! It's going to be brilliant seeing everyone again and getting back to normal."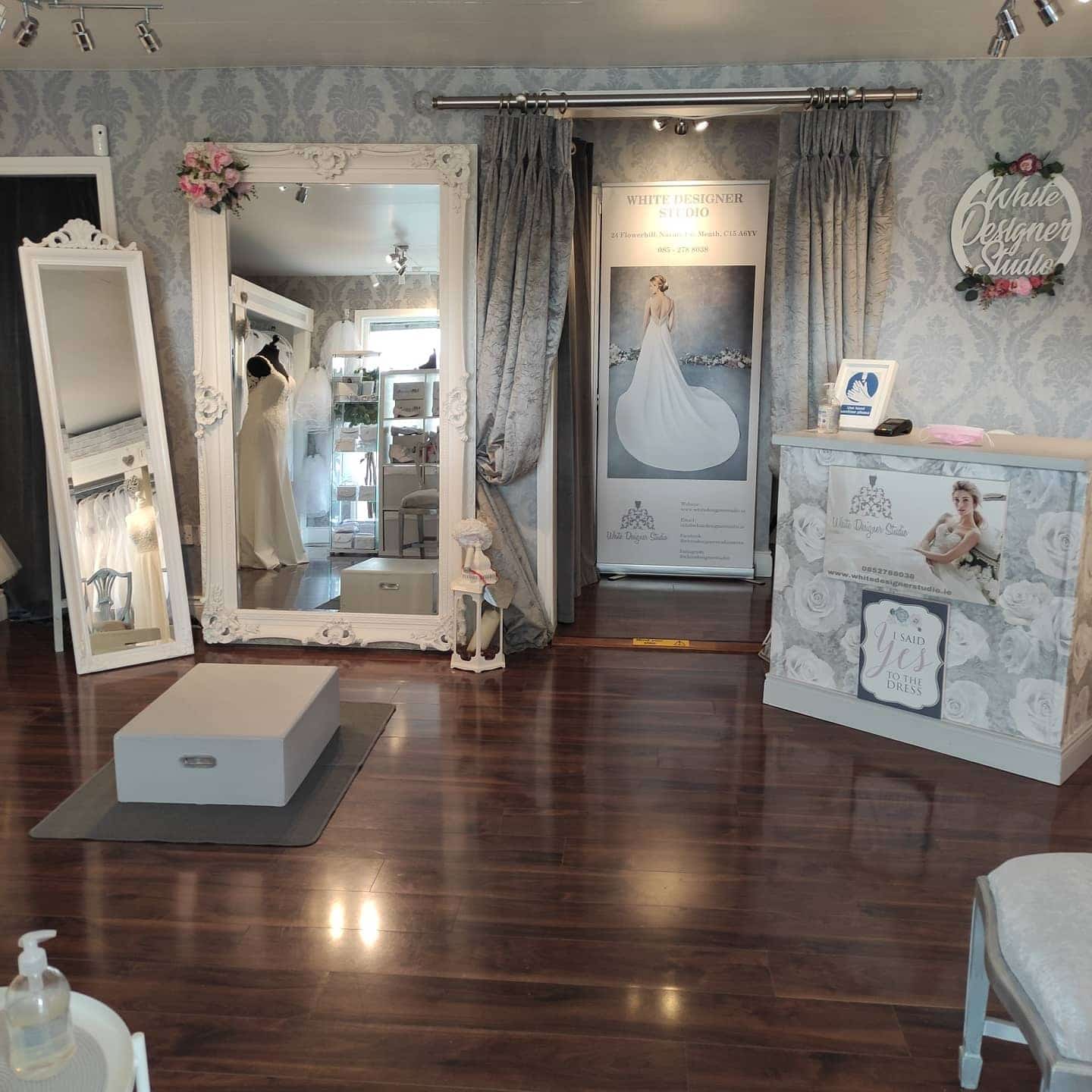 White Designer Studio is based in Navan, County Meath, and offers a relaxed and friendly shopping experience where you have the shop exclusively for a 2-hour bridal appointment.
Catering for brides of all shapes, sizes, styles and budgets, you are guaranteed to find your dream dress.
RELATED TO: Winter Wedding Trends: Bold & Beautiful
Designers that they work with include Kenneth Winston, Ella Rosa, Sophia Tolli, Daniela Di Marino and Romantica Silhouette collection.
White Designer Studio also has a great selection of veils, belts, headpieces & accessories to complete any bridal look.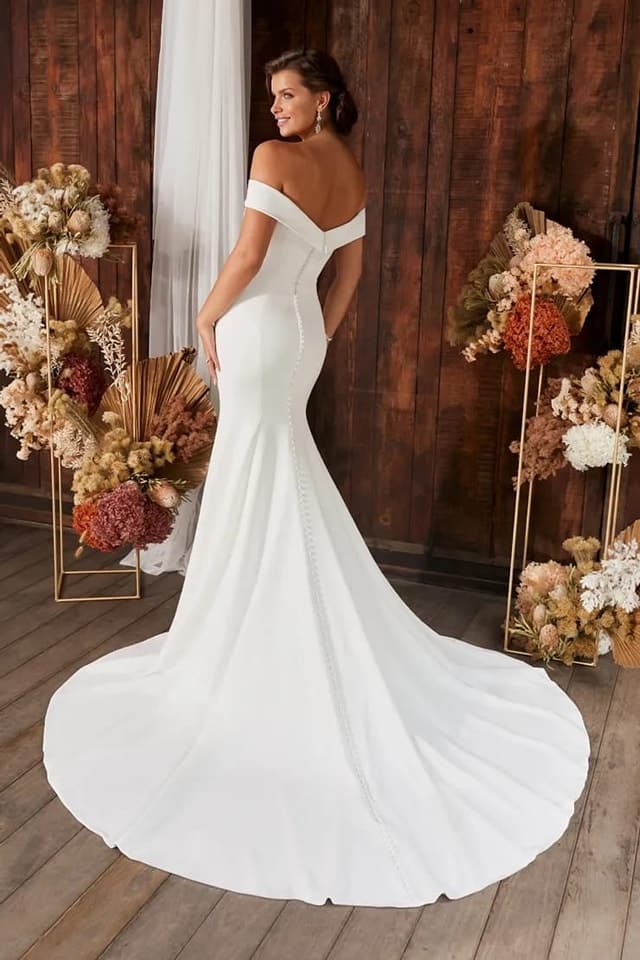 Nicola explained why she loves her job so much.
"I absolutely love helping brides find their perfect dress! I can offer them so much advice, while also welcoming each bride into a 'no pressure' environment to buy".
"Finding the perfect dress is so different for everyone and it's not a decision that can be rushed! You absolutely have to love your dress, but you will know it when you find the one" she says.
RELATED TO: Winter Wedding Trends: Bold & Beautiful
Nicola loves having chats with everyone who visits her stand.
"It's so important for me to do the show because it's the next two years of brides that will visit my shop! Building confidence with your customers is so important."
Nicola explains, "They need to know if you are a good fit for them or not as we play an important role in their wedding planning journey with plenty of visits to the shop for fittings.
RELATED TO: Statement Wedding Dress Trends From Our Bridal Catwalks
"This year I will be giving each bride a voucher for €100 off a new wedding dress (sale dresses not included), so pop by the stand for a chat!
"We are so excited to meet everyone."
When we asked Nicola what three words she would use to describe shopping at White Designer Studio and she said "friendly, relaxed and enjoyable".
Looking for the latest inspo and ideas? Tickets for the upcoming Wedding Journal Shows are on sale!