From the wedding day to the hen party and honeymoon!

It's not only about the dress when it comes to your wedding you know! There are so many creative and modern ways to elevate and personalise your look and bridal accessories will help you do just that.
You can also meet some of these amazing suppliers at The Wedding Journal Show and see their latest designs and accessories – BUY TICKETS HERE!
RELATED TO: 9 Rule-Breaking Bridal Trends We Love
This can be perfect for on the wedding day itself, your honeymoon and your hen party with the girls and will get you excited for becoming a wifey! Keep on scrolling to get inspired…
WEDDING DAY
Rosalind Strappy Bridal Sandal by Sophia Webster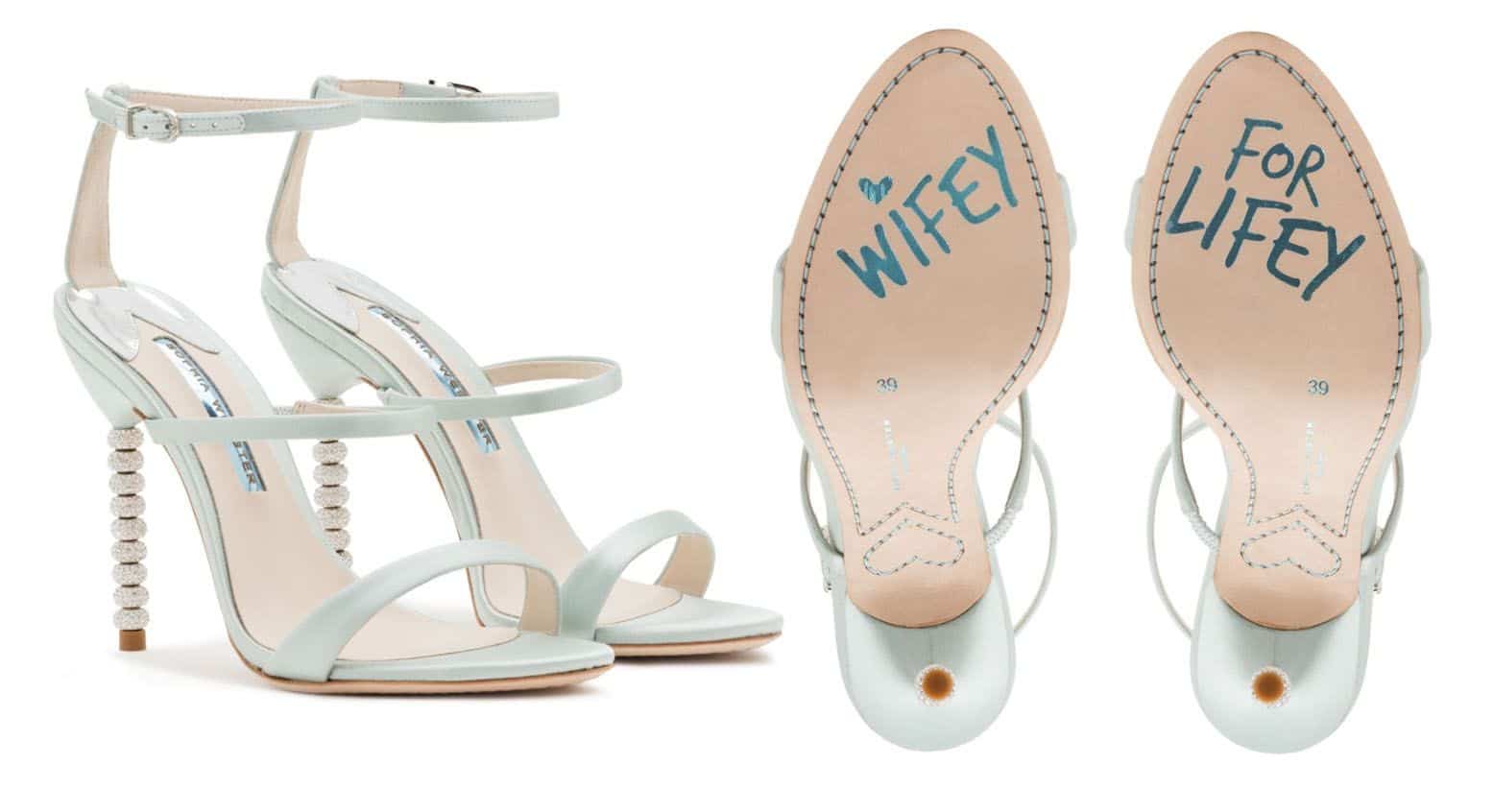 Glide down the aisle in more than just style wearing your solemate – and make it a Wifey for Lifey shoe at that! This bridal collection by Sophia Webster includes an elegant curation of stunning heels and flats for your wedding day. The Rosalind heel is a classic bridal style that we love.
RELATED TO: 9 Statement Wedding Shoes To Elevate Your Look
Personalised Mrs Hair Slide by Six Stories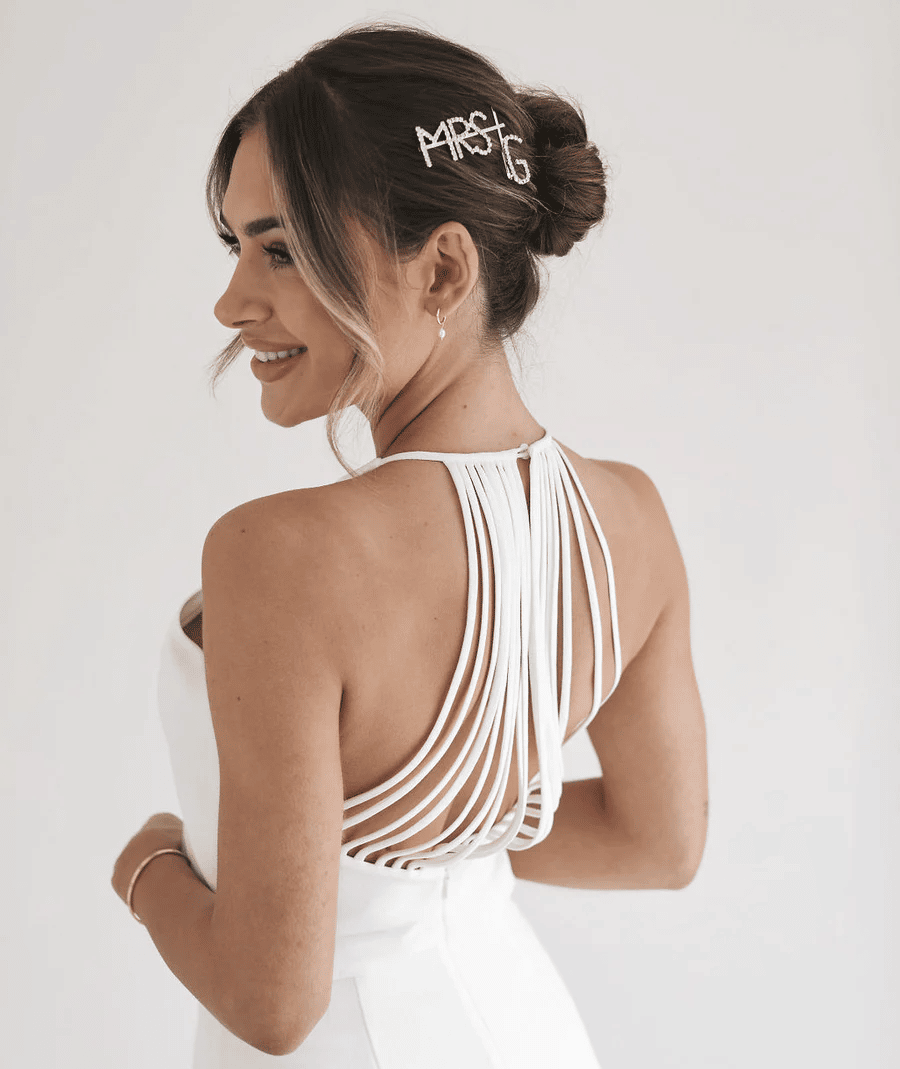 Show off your new title as a Mrs with this iconic and sparkling accessory by Six Stories. This personalised slide makes for a gorgeous, fun and lasting piece to your newly married wardrobe. It will even make an adorable keepsake to look back on!
RELATED TO: 11 Bridal Accessories To Take Your Wedding Wardrobe To The Next Level
Customised Embellished Denim Jacket by Chosen by Kyha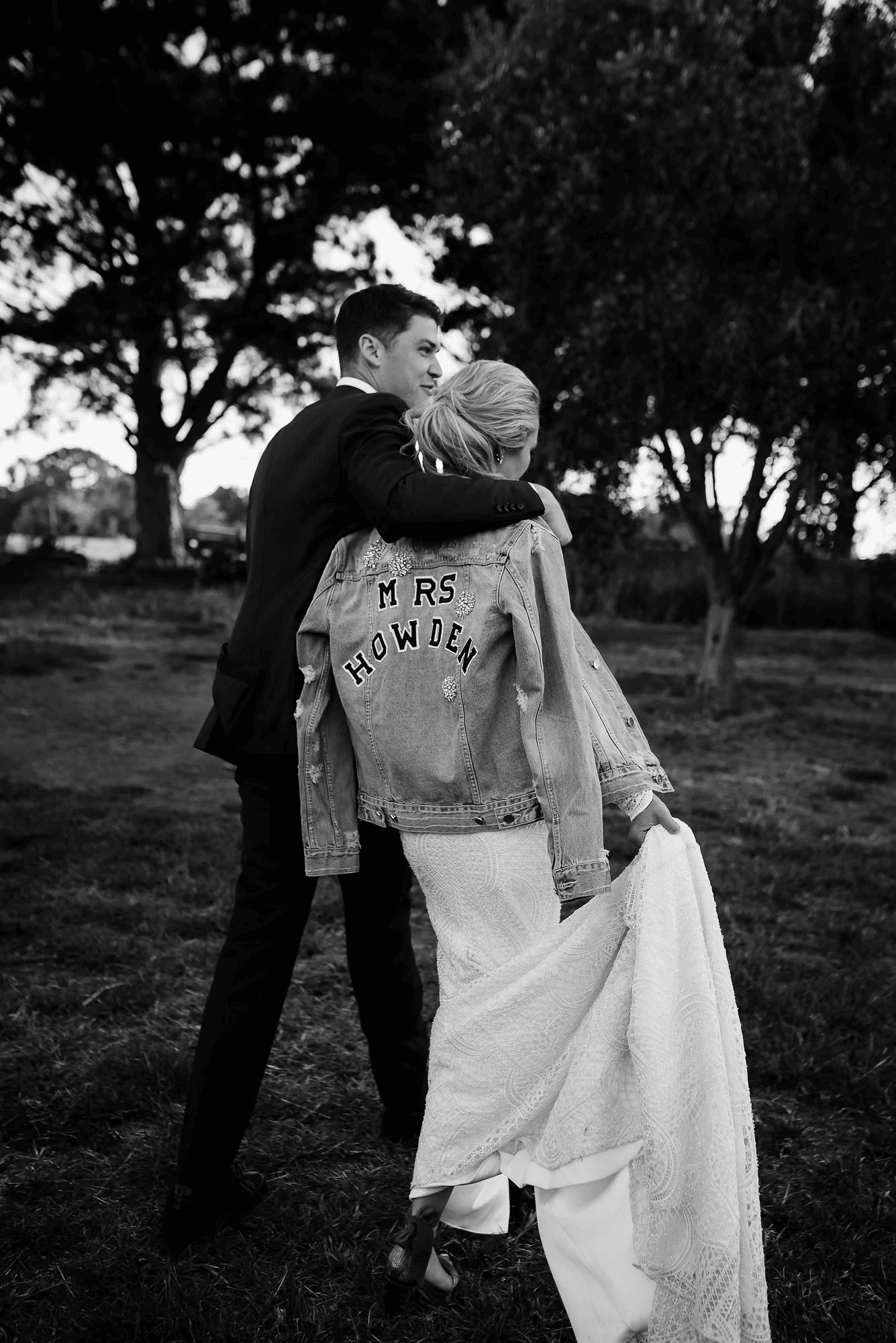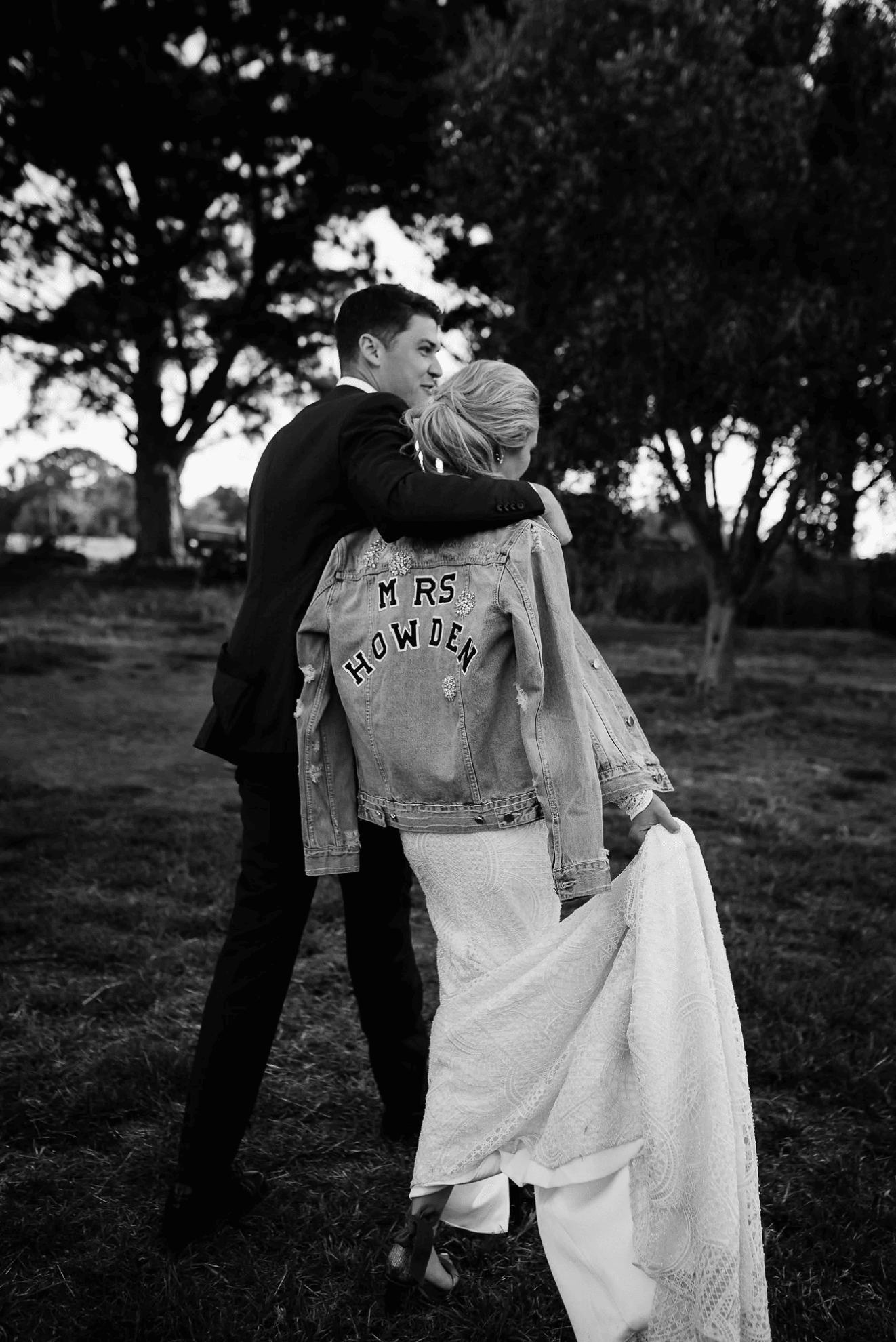 Customise your wedding look with a personalised denim jacket – perfect for your wedding reception or after party. Spell it out and give your jacket an edge with a custom star embellishment. Imagine how cool this will look in your wedding photographs!
Cleo Wifey for Lifey Clutch Bag by Sophia Webster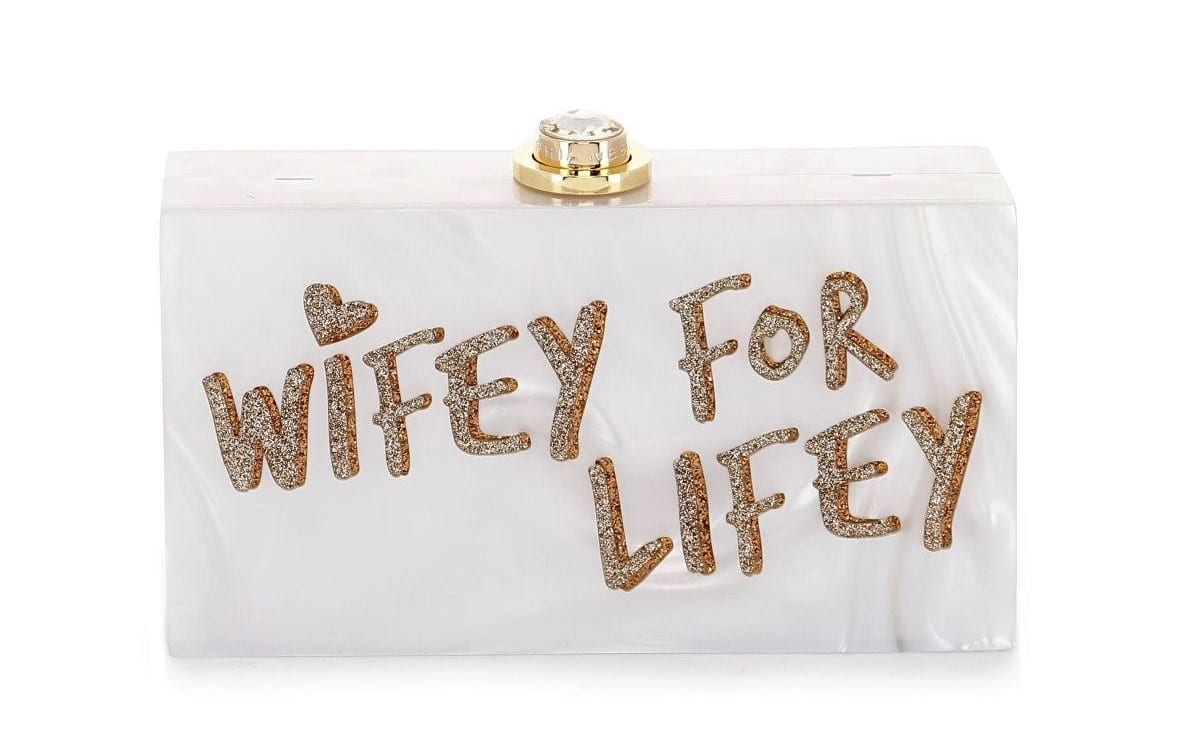 Modernise your wedding day look with an adorable bag like this example from Sophia Webster. This clutch features subtle ivory-marble and gold detailing, matching nicely with their bridal shoe collection. It also comes with a detachable cross-body chain.
Pearl Denim Jacket In Black by Blossom Bridal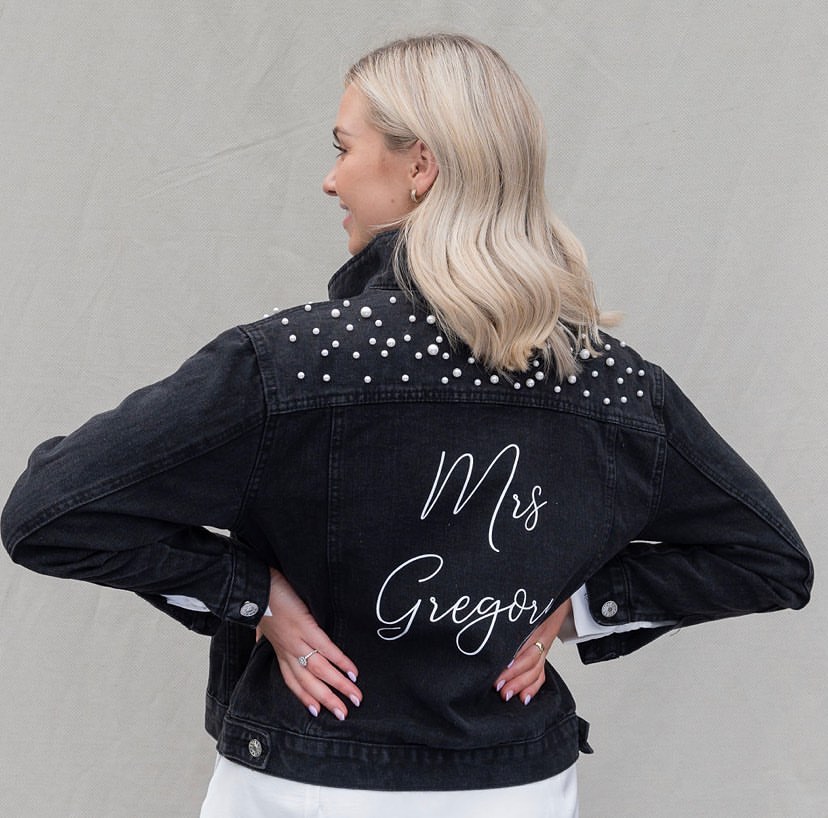 If you want to go bold, then a black bridal jacket is right up your street! This design by Blossom Bridal is the perfect way to show off your new name and adds that extra edge to your wedding look.
You can also meet owners of Blossom Bridal Lisa and Emma at The Wedding Journal Show in Dublin who will be showcasing all their latest designs and styles!
HEN PARTY
Lace Trim Satin Bridal Robes by WeddingCreations.ie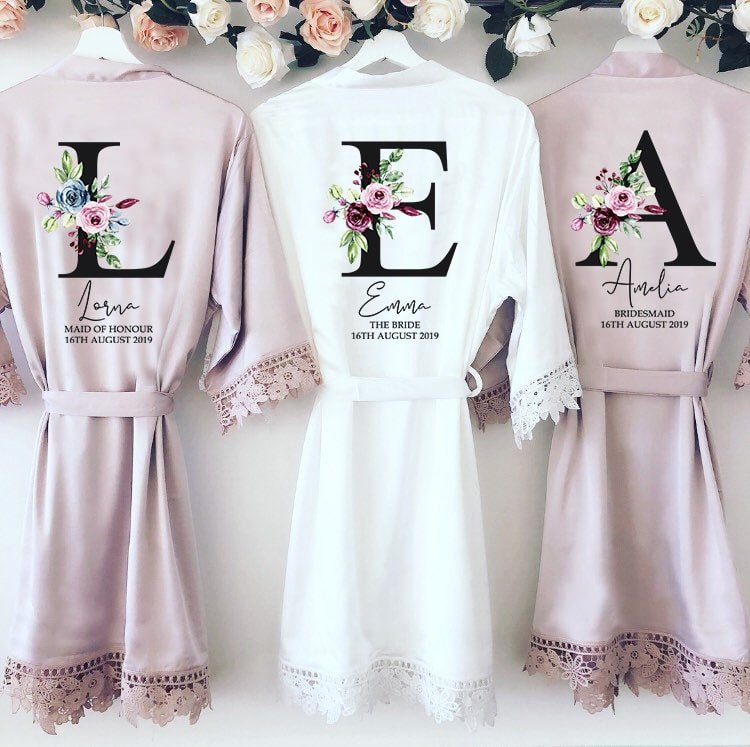 If you're heading away for a hen party or having a big hen sleepover, these bridal party robes are essential – for your wedding day too! Imagine you and your girls getting ready in these together, how cute!
RELATED TO: 21 Hilarious Hen Party Games You & Your Girls Will Love
Bridal Party T-Shirts by Bonnie Designs NI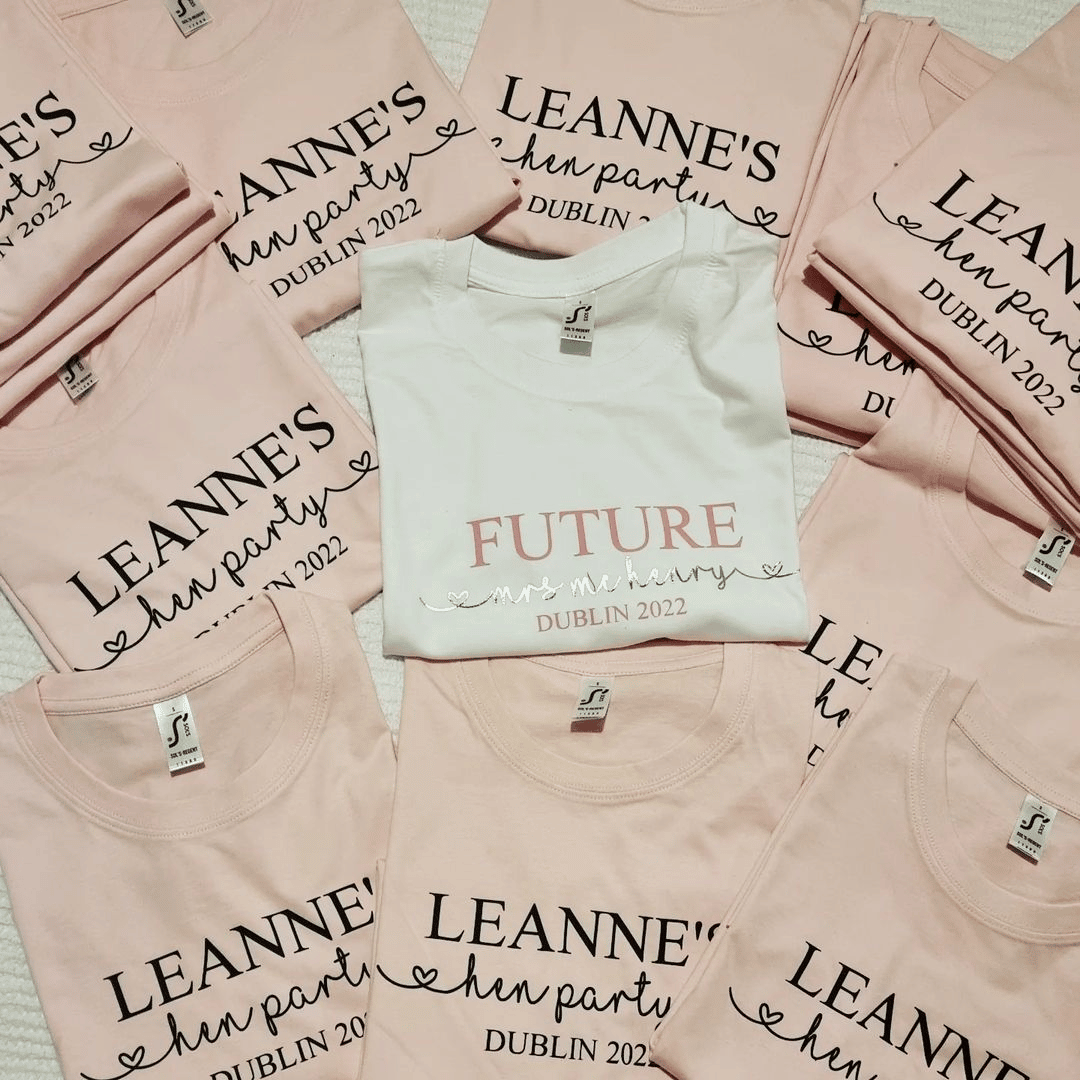 Of course you can't go on a hen party without some fun personalised t-shirts to mark the occasion! Step out in these adorable styles by Bonnie Designs which you can keep as a fond reminder of your hen party.
You can also meet the owner of Bonnie Designs Caragh at The Wedding Journal Show in Belfast who will be showcasing all her latest designs and styles!
Personalised Veil by HenWorld.ie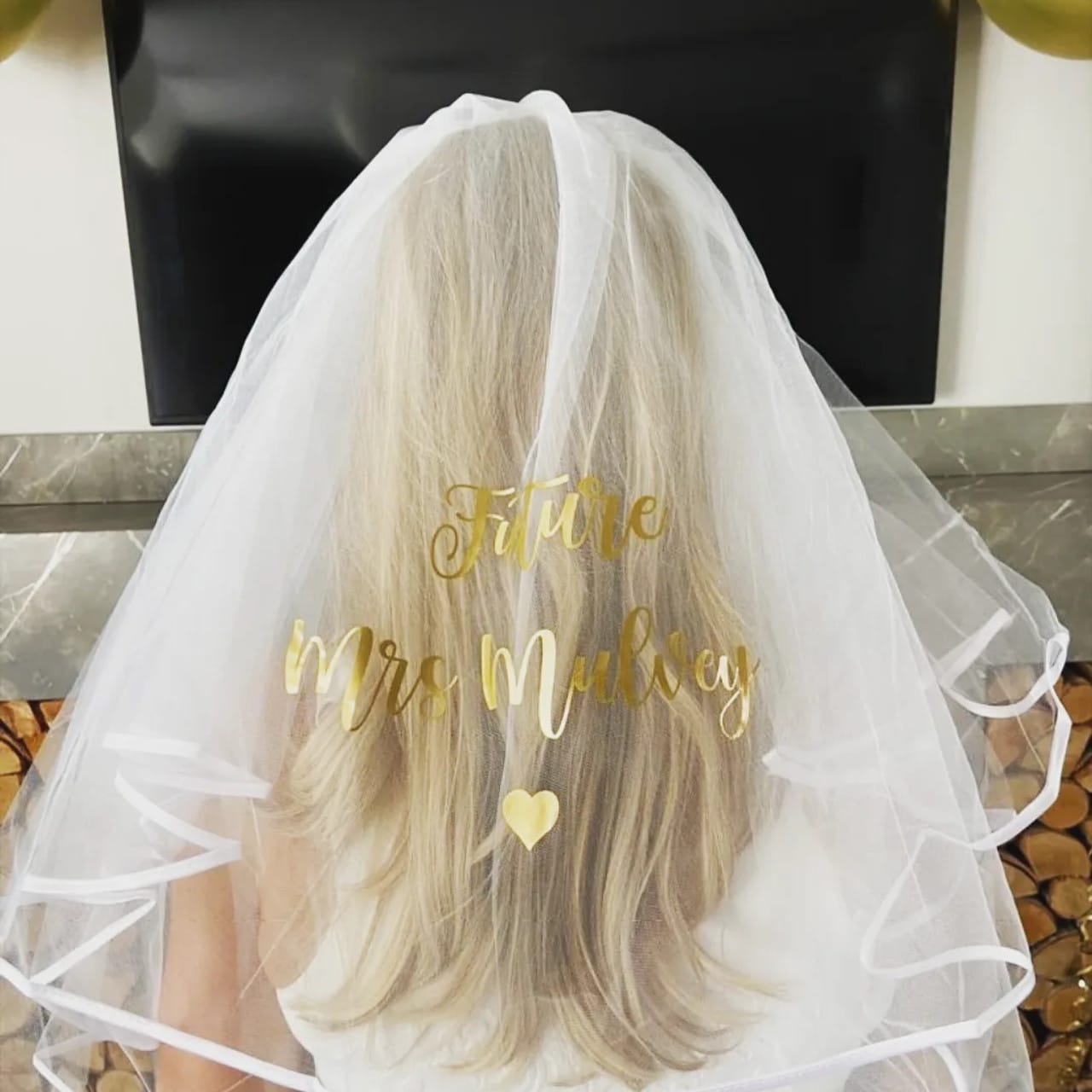 Show this to your maids or maid of honour so you can be recognised as the main character at your hen party. Match with a mini white dress and you're ready to hit the town!
Floral Hen Party Team Bride Sashes by PartyDelights.ie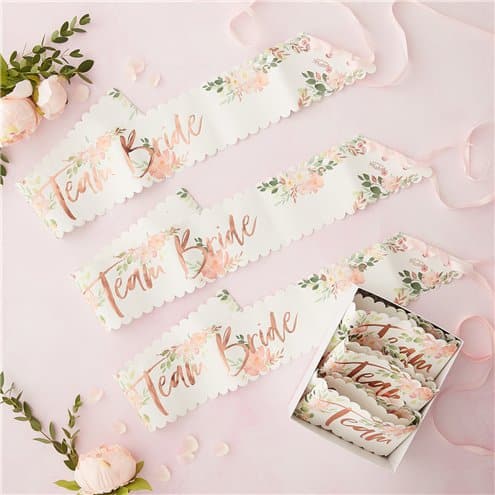 Don't forget your bridal party sachets – no hen party look is complete without them! We are loving these fun and feminine designs in rose gold.
HONEYMOON
Wifey Statement Towel Shirt & Shorts by Six Stories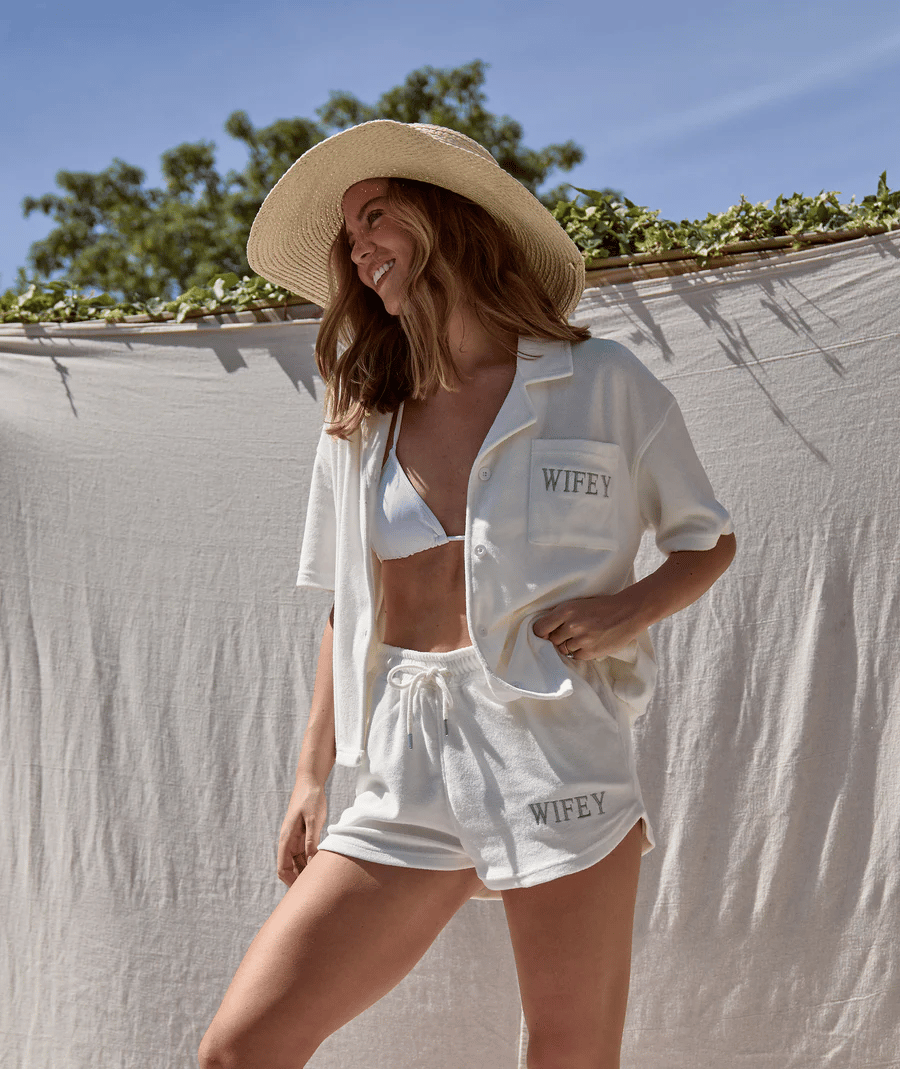 A no brainer to add to your honeymoon packing list, this wifey shirt in a plush towel fabric is the perfect coverup after a refreshing dip in the pool. Pair with matching shorts to make a chic subtle statement of your newly married status all holiday long.
Bride One Piece by Revolve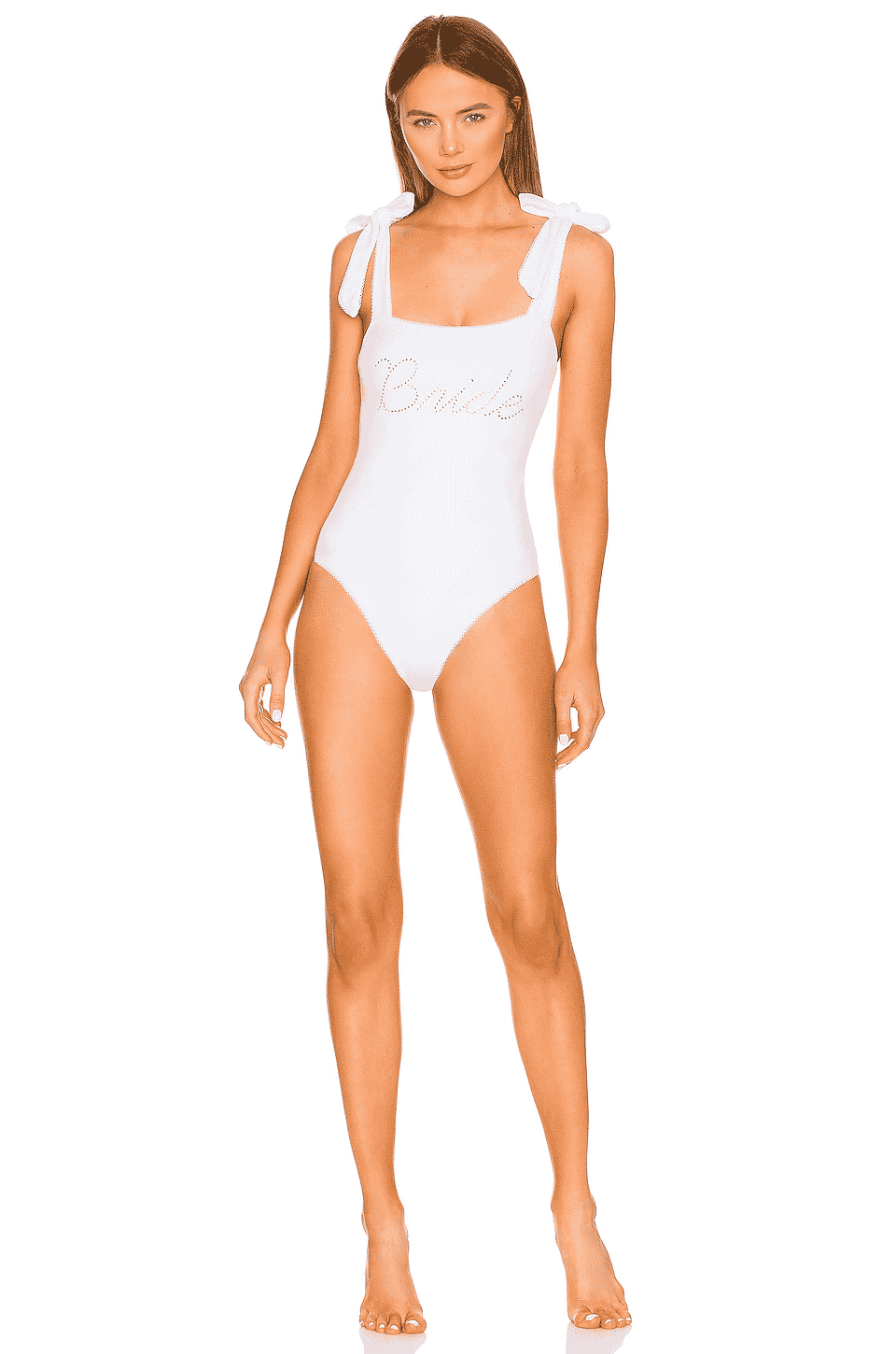 Keep the bridal theme going into your honeymoon with this chic swimsuit – sweet, subtle and stylish!
Personalised Bridal PJs by WeddingRobes.ie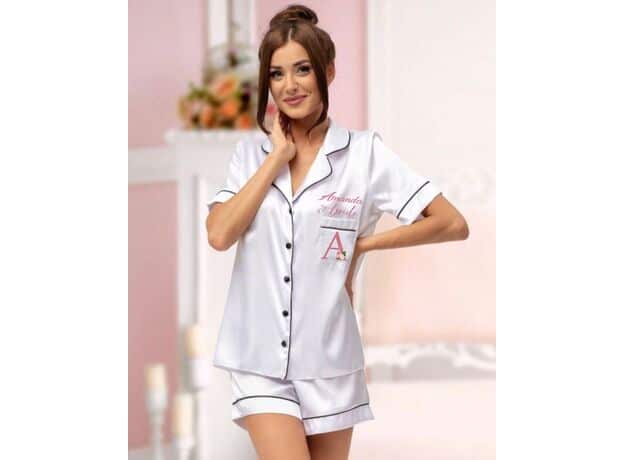 This latest personalised pyjama set is perfect for your honeymoon and will have you feeling comfortable and confident when you tuck in for the night! They come personalised with your name, role and initial on the front and also make a great gift for anyone in the bridal party.
RELATED TO: 8 Super Sexy Lingerie Sets For An Unforgettable Honeymoon