If you're about to choose your dream engagement ring, check out this handy guide to the top styles we're expecting to see everywhere in 2022!
Ring trends change every year, from celebrity influence to stylish shapes and colours, we've rounded up the hottest engagement ring trends to keep on your radar for 2022.
Whether you need a handy guide to give him a hint or you're going to choose your sparkler together, check out these trending styles that will definitely get a 'YES!'
RELATED TO: What Your Engagement Ring Says About You
Oval Rings
We've already talked about Kourtney Kardashian's stunning oval engagement ring which had many of us head over heels! The oval engagement ring trend was a big one in 2021, but it's pretty clear this isn't going anywhere in 2022 – with Kourtney's news still so fresh, we're expecting to see many oval sparklers over the next year (and we're loving it!)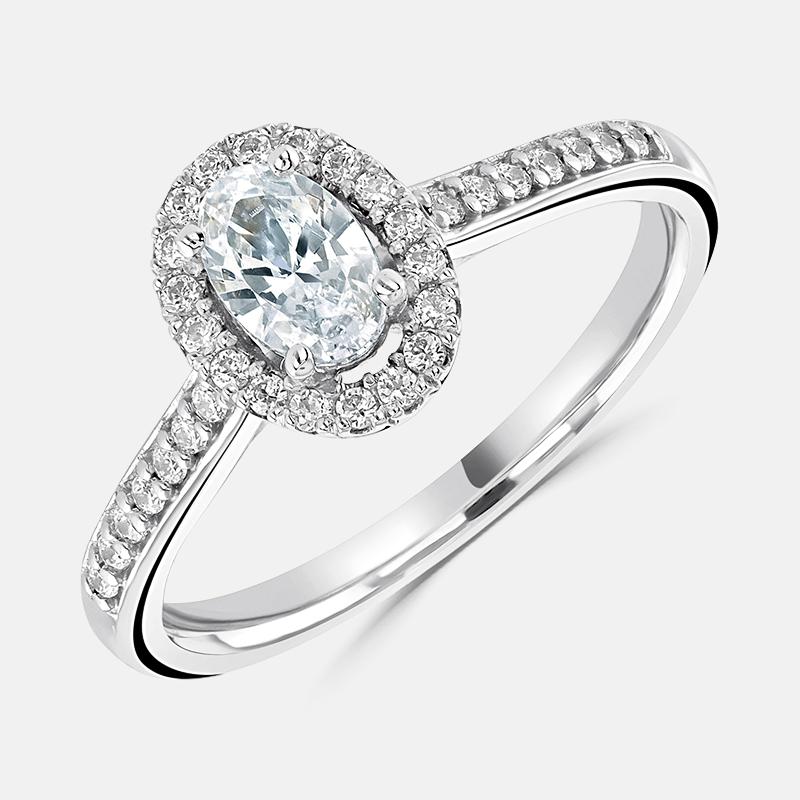 Oval Cut Diamond Halo Diamonds Shoulders Platinum Engagement Ring 0.30ct by Paul Sheeran Jewellers
Stacked Rings
One thing we've learned in 2022 is that more is more! Engagement rings that stack perfectly with your eternity or wedding band are the perfect option for a bride who wants style and consistency!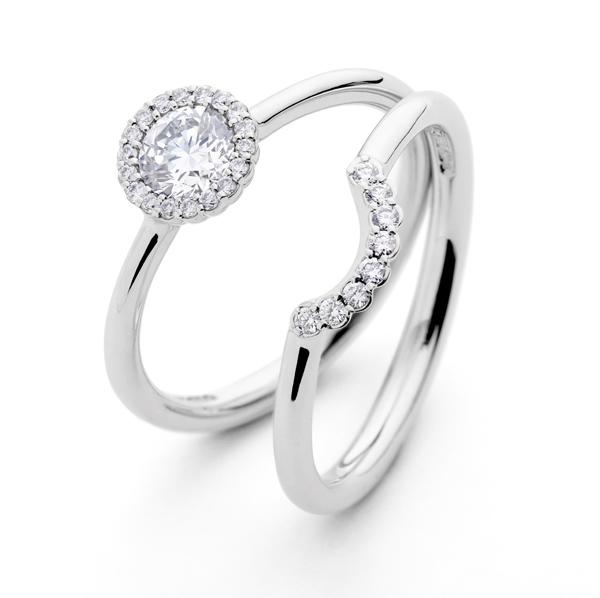 Cannelé by Andrew Geoghegan from Steensons Jewellers.
RELATED TO: 10 Most Expensive Celebrity Engagement Rings You Need To See
Trilogy Rings
Who said three is a crowd? Not when it comes to engagement rings in 2022! One thing we love more than one diamond, is three diamonds! A trilogy ring is a timeless and classic design that we've seen on many of celebrity brides and are expecting to see their popularity even soaring even further.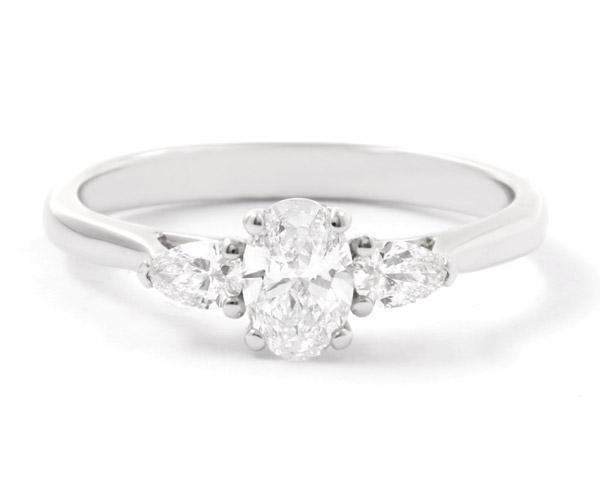 0.67ct Oval and Pear Diamond Engagement Ring MD014 by Commins & Co
Unique Wedding Rings
We're seeing more and more brides going all out with their engagement rings – we're talking unique shapes, colour diamonds, intricate details and so much more! Custom and bespoke styles are what we expect to see everywhere in 2022 where couples can design their own bespoke sparkler and add their personal touches.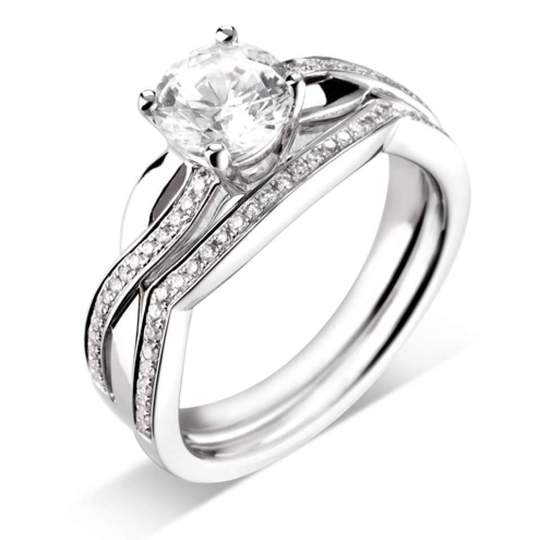 18ct White Gold Solitaire Twist Engagement Ring 0.50ct by R. McCullagh Jewellers
Vintage-Inspired Rings
RELATED TO: 7 Engagement Rings Under £1,000 To Say Yes To
Maybe it's Princess Diana star-studded influence or maybe its the Bridgerton craze we've all be obsessing over, but vintage style rings are making a huge comeback and we're totally here for it! Not only do we love the unique designs, cuts and colours, but there's something effortlessly elegant about a vintage sparkler that has us feeling oh so royal!
Sapphire engagement ring by Robert Adair Jewellers
Coloured Gems
Coloured gems are having a real moment recently which is why we're expecting to see a lot of them in 2022! From sapphire blues, to stunning violets and emerald greens there are so many eye-catching colours to choose from and make your sparkler stand out from the rest.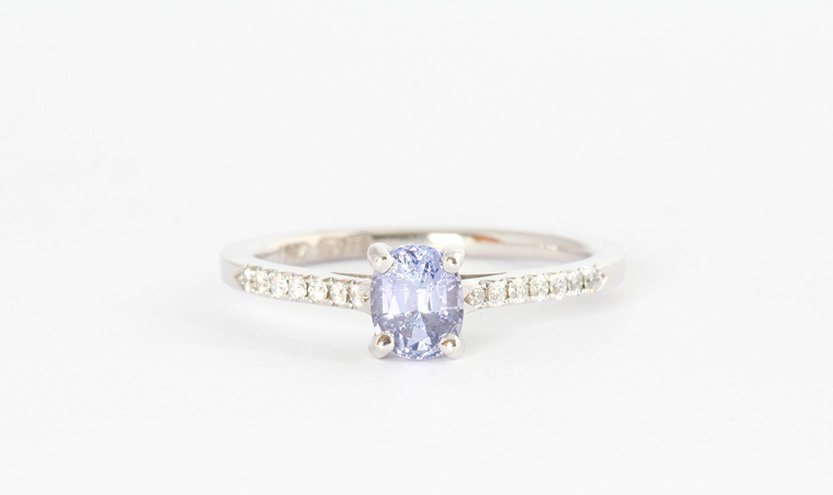 18ct White Gold Ring – Violet Oval Sapphire by Aoife O'Mahony Design
Looking for more ring and jewellery inspo? Check out all our jewellery suppliers HERE

Sign up to our newsletter to get all the latest from The Wedding Journal! Join Here>>>>http://eepurl.com/ck9vLb