HOW THEY MET
If you don't believe in fate, you will after reading how this young couple first locked eyes. It took our beautiful Armagh born and bred bride Clare to travel to the other side of the world to find the man of her dreams. Kerry fella Frankie just so happened to also be in Australia at the same time. Can you see where this is going?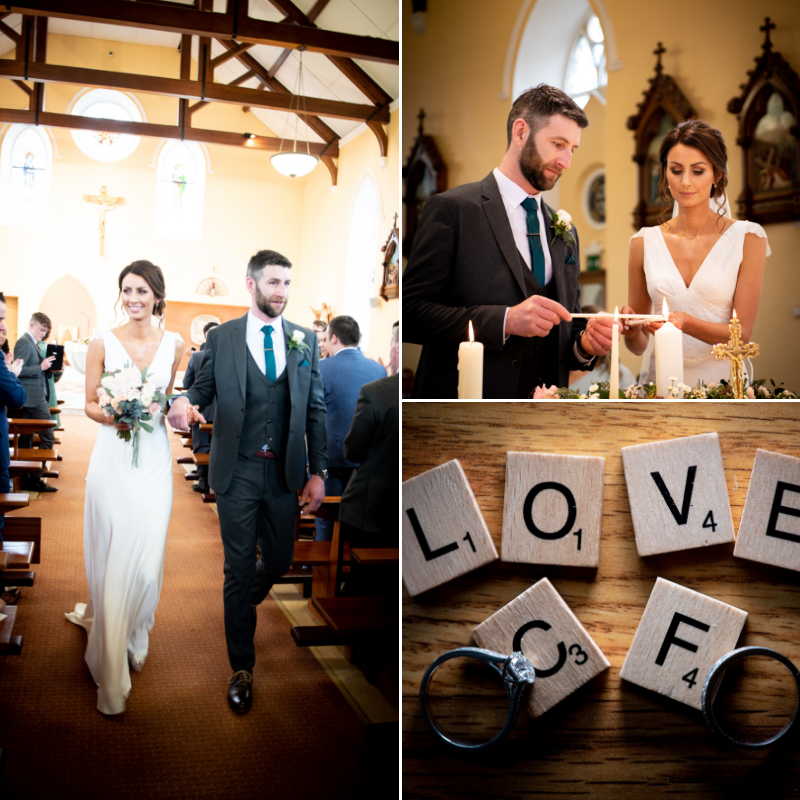 'We first met in PJ O'Brien's Irish Bar in Sydney, we were both living and working over there at the time. It was meant to be, I suppose,' giggles Clare.
THE PROPOSAL
Frankie gave Clare the shock of her life by surprising her with a trip to Ashford Castle, for a romantic trip just before Christmas.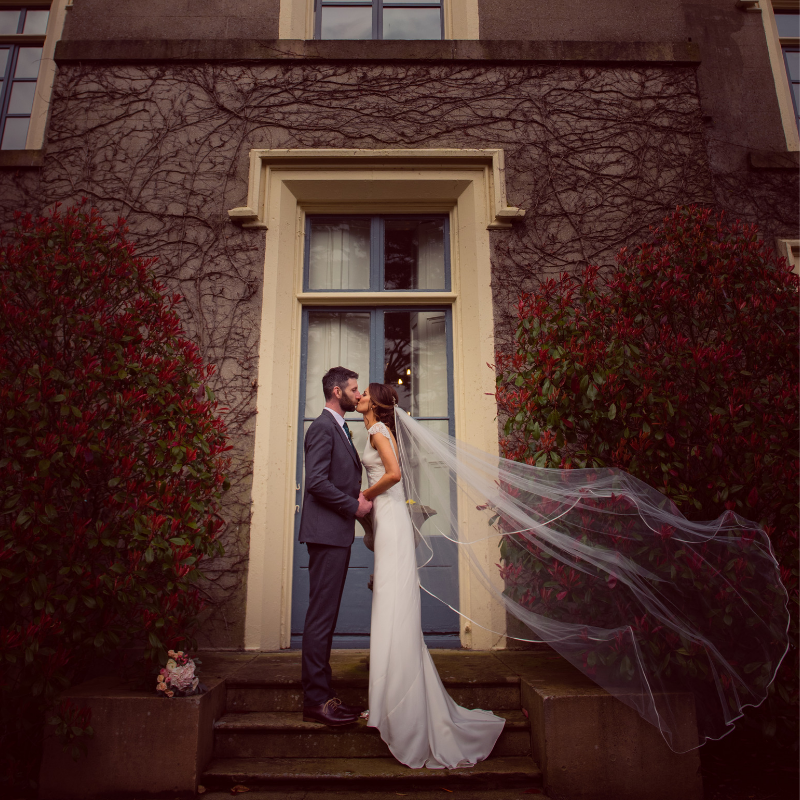 'He really couldn't have planned it any better, we went for a walk around the lake one snowy afternoon. I had no idea he had even shopped for a ring, I was speechless.'
THE VENUE
Set in 130 acres of majestic parkland and surrounded by mature grounds and stunning vistas, the Ballymascanlon House Hotel was Clare and Frankie's favourite venue choice.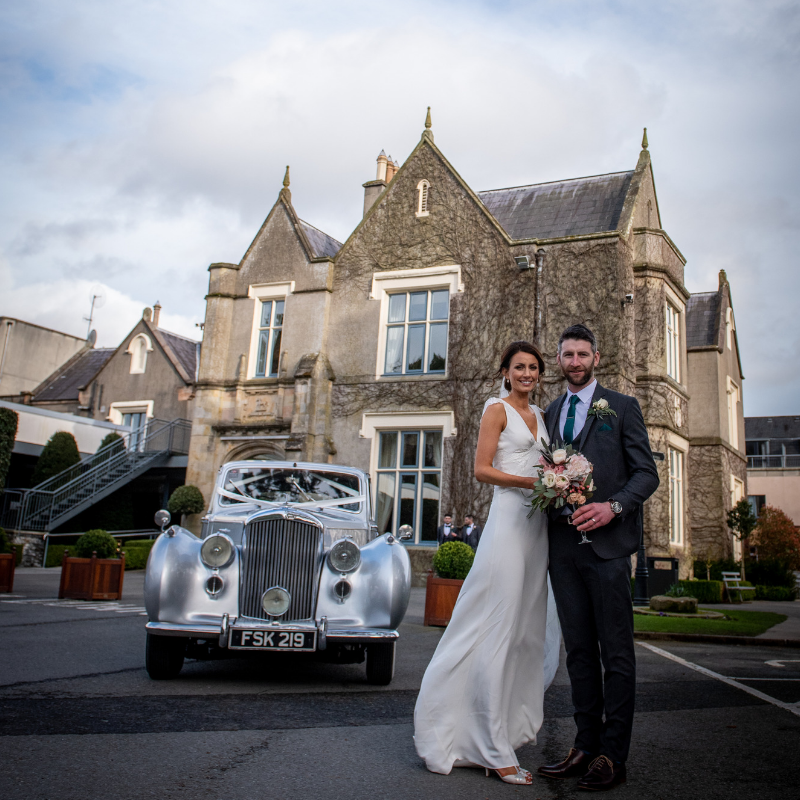 'We didn't really run with an overall theme as such, but a lot of the pieces we picked went for a soft green colour scheme. It all came together really well, as it was St. Patrick's Day weekend, so you know it was quite the party! The staff at the Ballymascanlon were amazing. They were with us from the very start, from our initial meeting discussing suitable packages to their execution on the day, it was all first class!  We can't thank them enough!'
DECOR
Rita Keenan was recommended to the young couple as an expert in wedding bouquets and flowers. Clare loved Rita's style and charm when it came to designed her floral features; they kept things natural, with a hand-tied bouquet filled with green, peach, pink and white tones. She also crafted single rose button holes with wild fern and thistle.
When it came to styling Clare and Frankie chose Glitz Decor to help add a little glamour to their day. 'They were amazing,' grins Clare. 'They provided the fairy lights for the room, and a wedding Postbox, plus some extra little finishing touches. Frankie crafted a wooden direction Signpost, which read directions leading to Sydney, Galway, Castlemaine and Derrynoose; the places that mean the most to us and our relationship. We had a Gin Bar at the drinks reception with a little decorations. We got our invites and mass booklets from Appleberry Press, they were a soft floral theme with gold foil, we really loved them. The entire looked fantastic, we can't thank everyone enough.'
WHAT THE BRIDE WORE…& THE REST
Clare travelled to Vintage Pearl Bridal in Galway on the hunt for her dream dress. 'They were absolutely fantastic to work with.  I fell in love the first dress I tried on, I couldn't believe it. Despite trying on other dresses in various boutiques, I couldn't help but compare them to my very first one, so I just had to travel back and buy it!'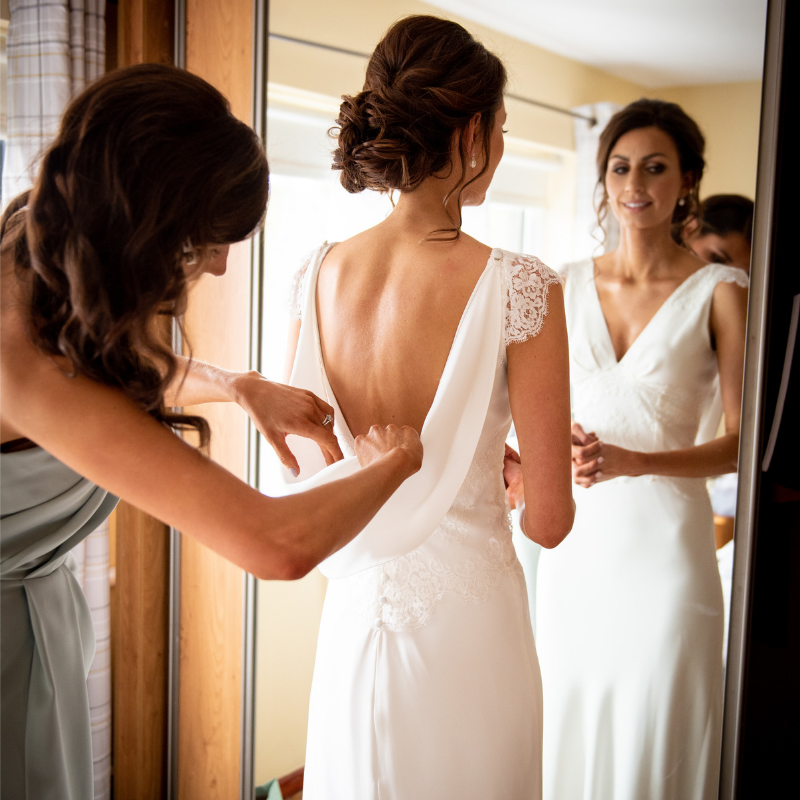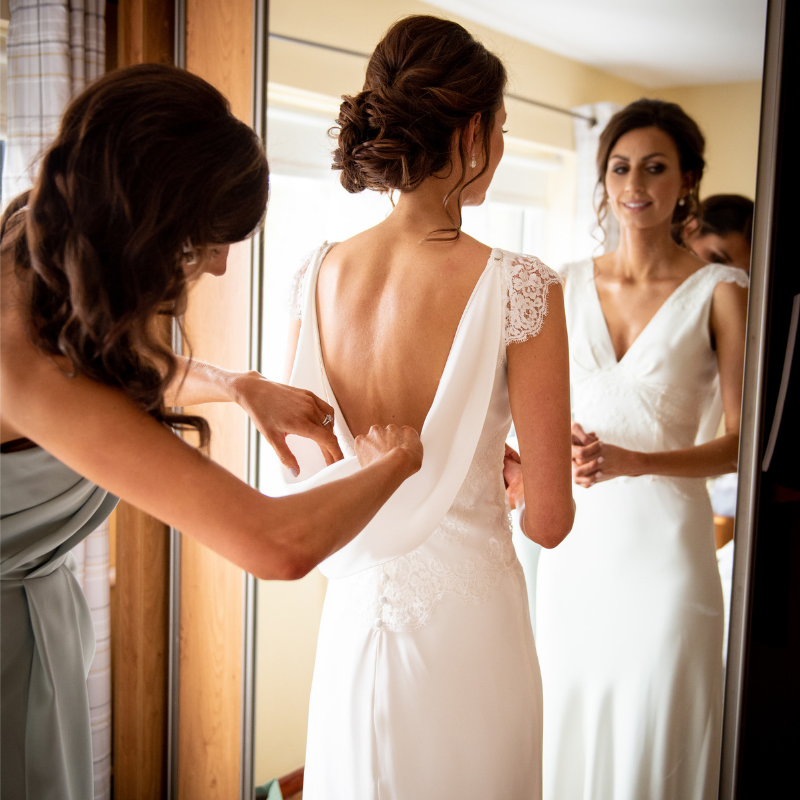 A few weeks later, Clare, along with her bridesmaids visited the fabulous team at La Mariee Bridal. On the hunt for dresses for her bride squad, Clare found a beautiful Grecian style gown from Dessy, in a subtle sage green shade. How perfect was that. Clare recalls her experience with the La Mariee Bridal team as fantastic, 'they were all so friendly, knowledgeable and fun to spend the afternoon with.'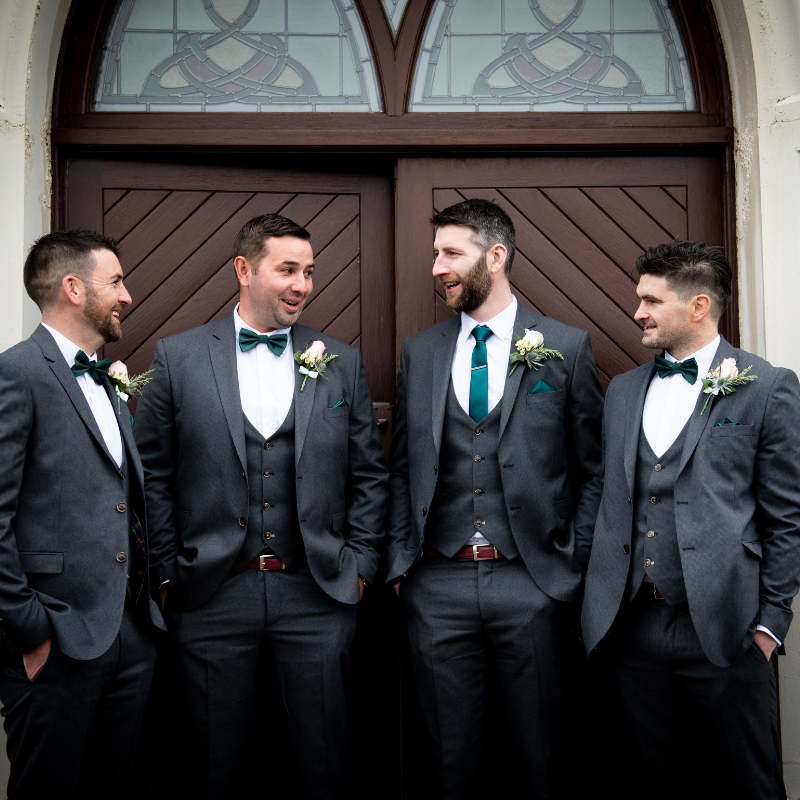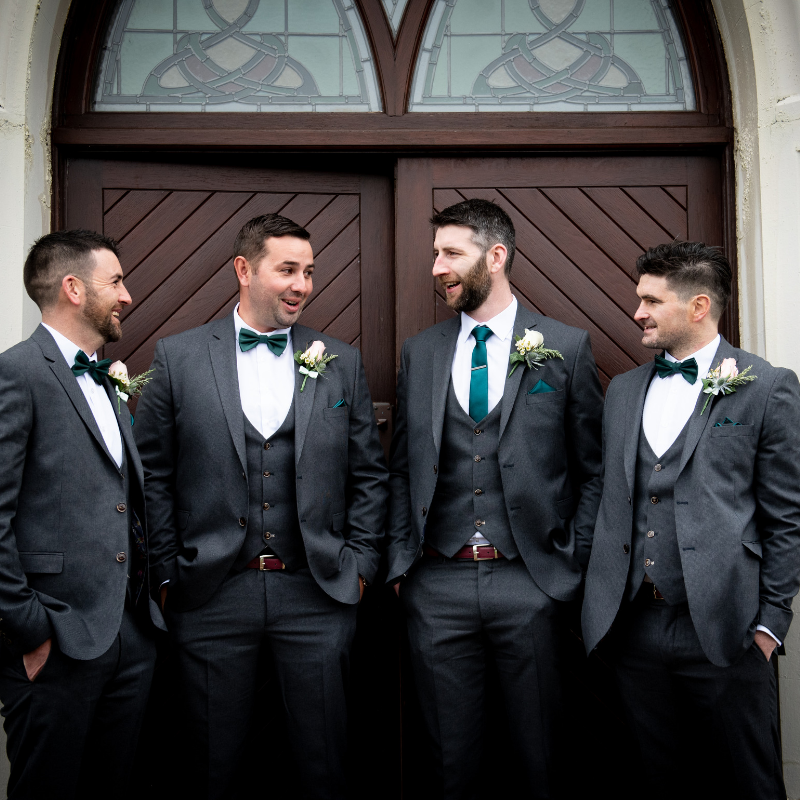 Frankie gathered his groomsmen and took a trip to Tralee, in pursuit of finding their perfect suits. Already knowing what style and colour he wanted, these fellas were on a mission, and the team at Suits Select did an amazing job. They opted for slate grey 3-piece suits, with a bold turquoise green tie and matching handkerchief. Accessorising with brown brogue shoes and matching leather belt, Frankie and his groomsmen looked great!
CAPTURE THE MOMENTS
Sometimes the best way to source a trusted wedding supplier would be from asking those around you who they used for their own wedding. This is exactly what Clare and Frankie did, and one name continued to pop up…Ciaran O'Neill Photography.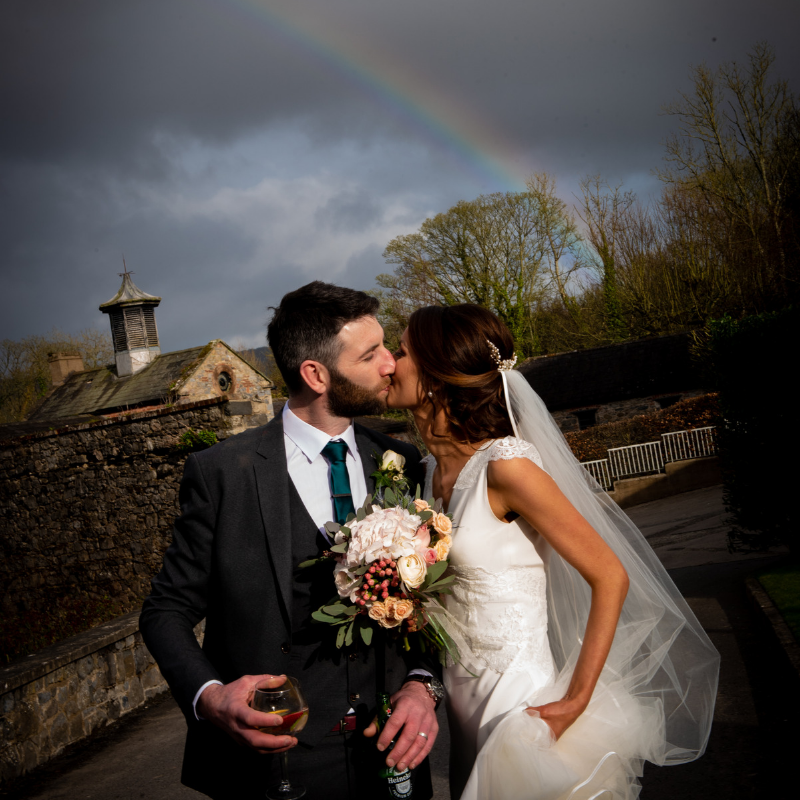 'Friends of ours had worked with him before and raved about his work, we took a look online and loved it. So decided to book him right away. And they were right, he was fantastic, it all felt natural in front of the lens, and he got on well with our guests. Our photos and wedding album are great, we couldn't ask for anything better.
EATING & DRINKING
'The food and service at the Ballymac was unbelievable! Even now we're getting hungry just thinking about it.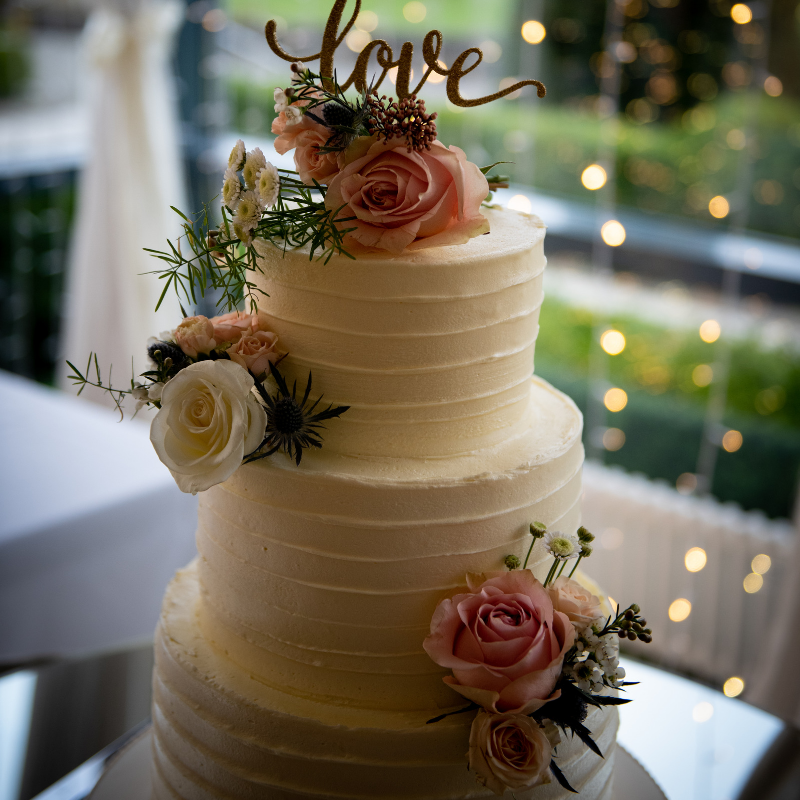 We also chose a three tier wedding cake, baked and decorated by Lousie Clarke, of Heavenly Cakes. I wanted something that blended the traditional with the modern, so we had a ruffle icing effect on the outside to give it a classic look, then accessorised it with real flowers and a cake-topper of course; it was delicious.
HIGHLIGHT OF THE DAY
Frankie recalls seeing Clare walk up the aisle towards her as his favourite memory from the day; 'she looked incredible.'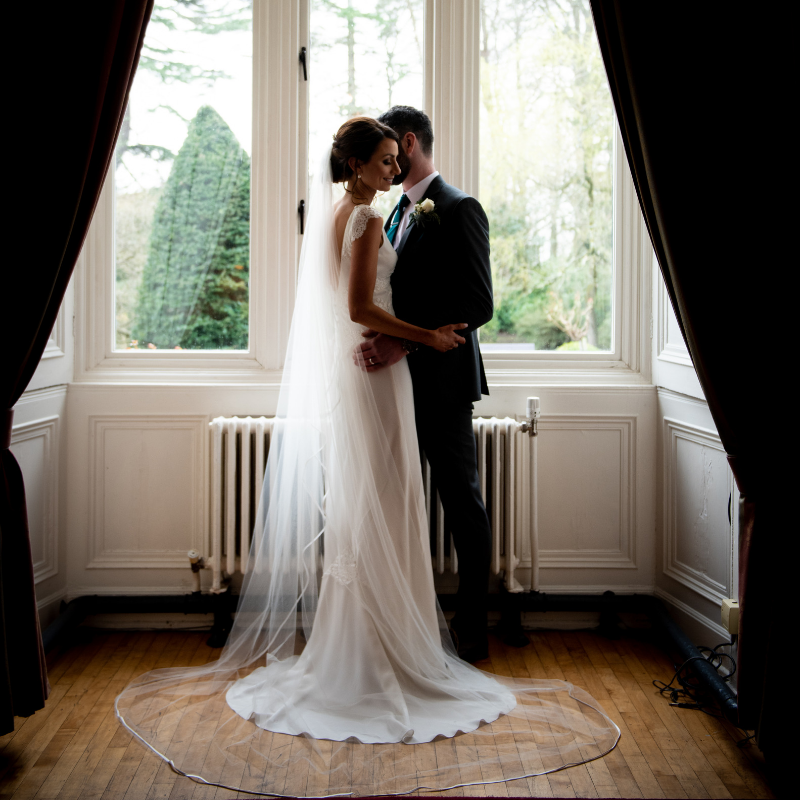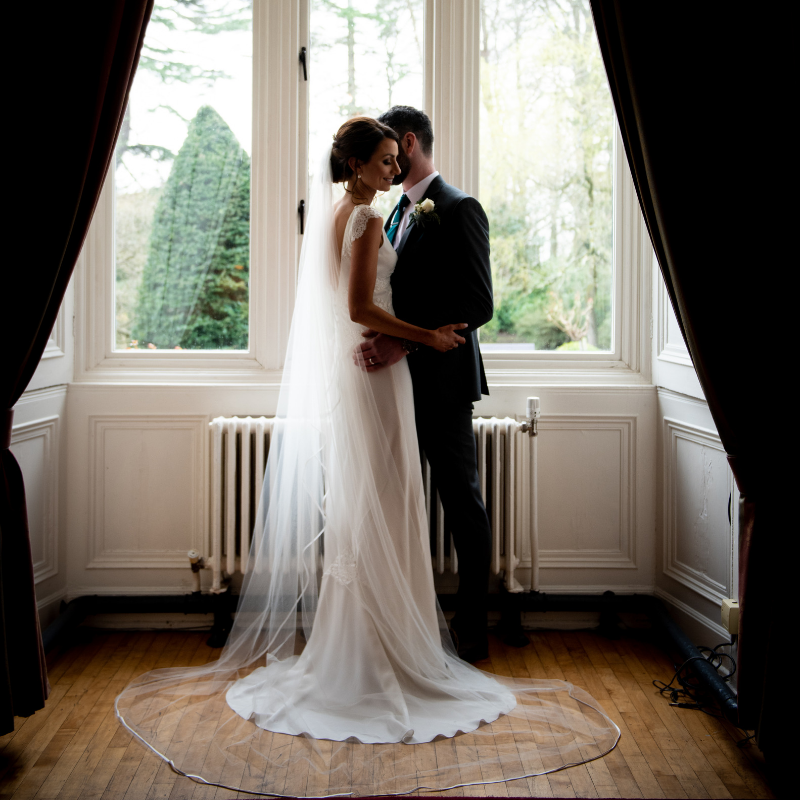 Meanwhile Clare took a little time out of the reception to sit back at the top table and just breathe. 'I looked across the room at all of our favourite people in the world gathered together just for us, enjoying themselves; it was such a heartwarming moment and one I'll never forget!'
________________________________________________
Clare & Frankie's Dream Wedding Team
Venue – Ballymascanlon House Hotel, Co. Louth
Dress – Vintage Pearl Bridal, Galway
Bridesmaid Dresses – La Mariee Bridal
Groomswear – Suits Select, Tralee
Cake – Heavenly Cakes, Carlingford
Photography – Ciaran O'Neill Photography
Facebook Comments