When it comes to your iconic wedding day style inspo…you can't go wrong when looking to the royals.
When Prince William married Kate Middleton in Westminster Abbey back in 2011, not only did the world fall in love with the royal love story, but we also fell in love with her incredible wedding dress! Kate put long-sleeved wedding dresses back on the map – so much so we're still obsessing over them now almost a decade on.
The royals continue to shock and mould us as they dare to push fashion boundaries! We eagerly speculate which top fashion designer each bride chooses, and try to guess which statement look they'll go for, we can't help it!
How Much Do The Royal Wedding Dresses Cost?
The royals go big! Queen Elizabeth's £30,000 wedding dress was certainly a jaw-dropping amount to spend when she married Philip Mountbatten, Duke of Edinburgh in 1947, at a time when the world had barely begun to recover from the war and clothing was still rationed. But she helped collect coupons to help pay off parts of the gown.
Meghan Markle's wedding dress is estimated to have cost £110,000, and it's believed that the Duchess of Sussex paid for it herself. In 2019, Princess Diana's wedding dress was valued at £151,000…wonder how much the 25 foot train cost? When Princess Eugenie tied the knot with Jack Brooksbank in 2018, she wore a £200,000 design by British designer Peter Pilotto and Christopher de Vos. Kate Middleton's wedding dress for her wedding to Prince William in 2011 cost her parents, Carole and Michael Middleton £250,000 – WOW.
View this post on Instagram
And of course the last royal wedding, that was a little more lowkey due to coronavirus restrictions, was that of Princess Beatrice and Edoardo Mozzi. Beatrice made the most of a sticky situation, and borrowed a fabulous gown from her grandmother, the Queen!
Now it's safe to say, we don't all have the luxury of a huge bank account to help pay for our dresses like the royals do. But that's not to say we can't go for a timeless 'royal' look on a much smaller budget. Check out some of our favourite royal dupe looks with more affordable price-tags.
Long Sleeves Like Kate
Long-sleeved wedding dresses are firmly back in fashion and are more glamorous than ever before. Chic, sexy and stylish, a long-sleeved bridal gown can be worn all year round.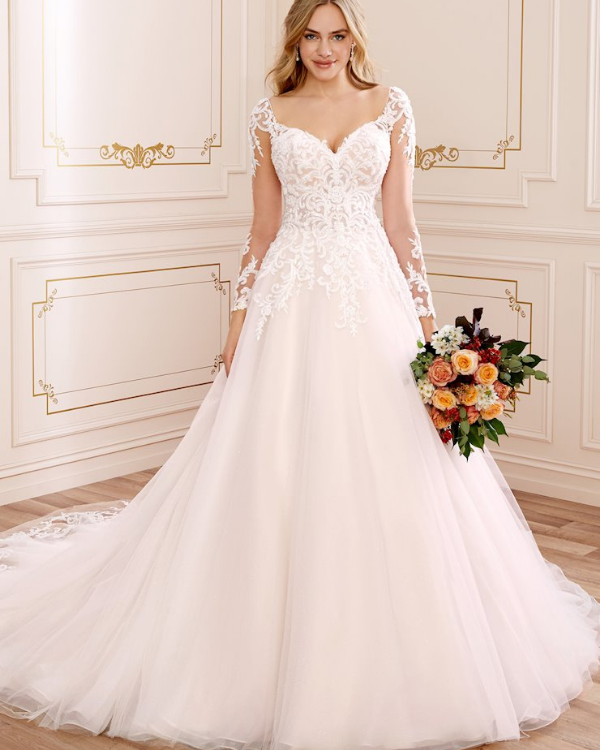 Less Is More Like Megan
Plain, simple. Elegant. The world took a collective gasp when Megan Markle stepped out in this elegant and understated gown.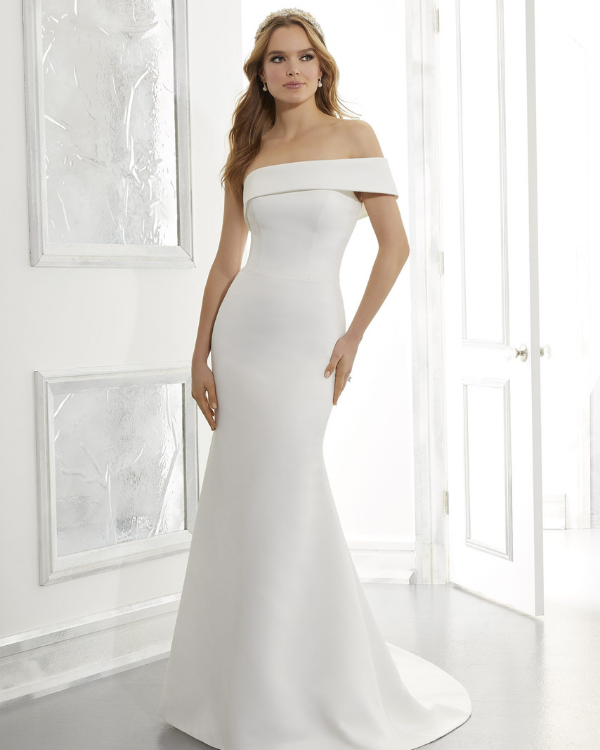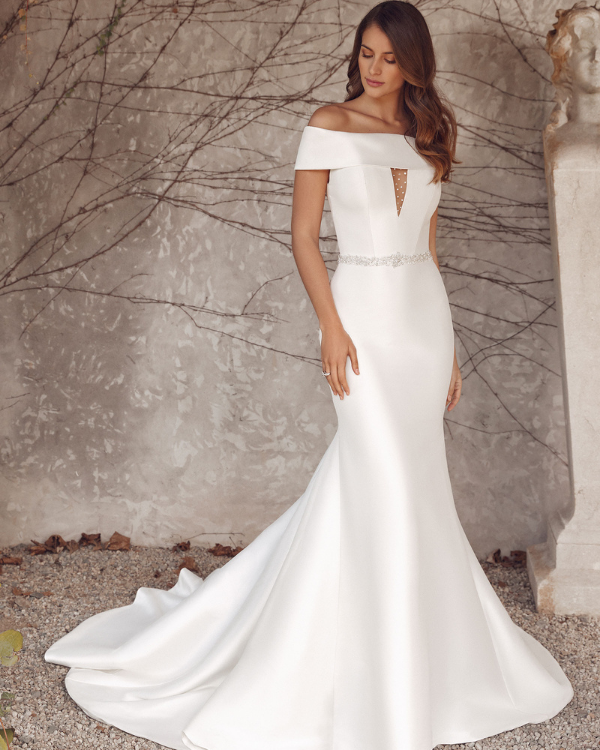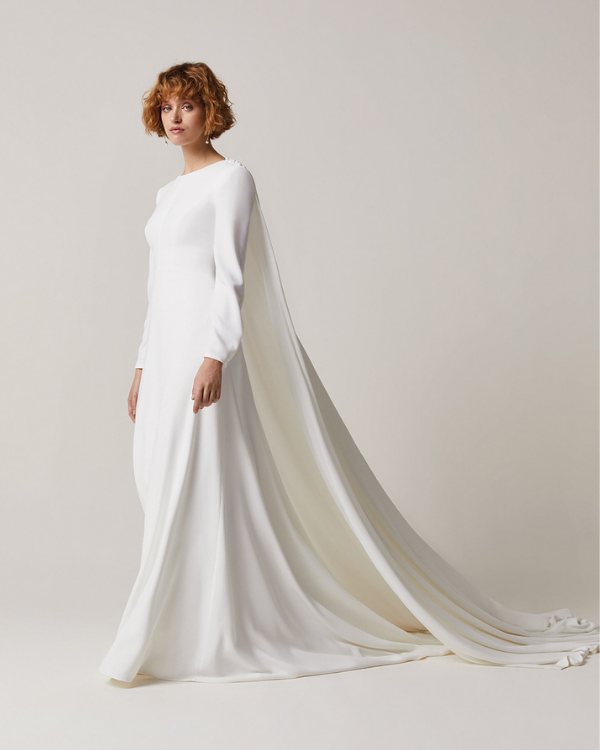 Disney Princess Like Beatrice
Loaned from the queen and complete with custom-added details, it doesn't get much more fairytale than Beatrice's duchess satin gown.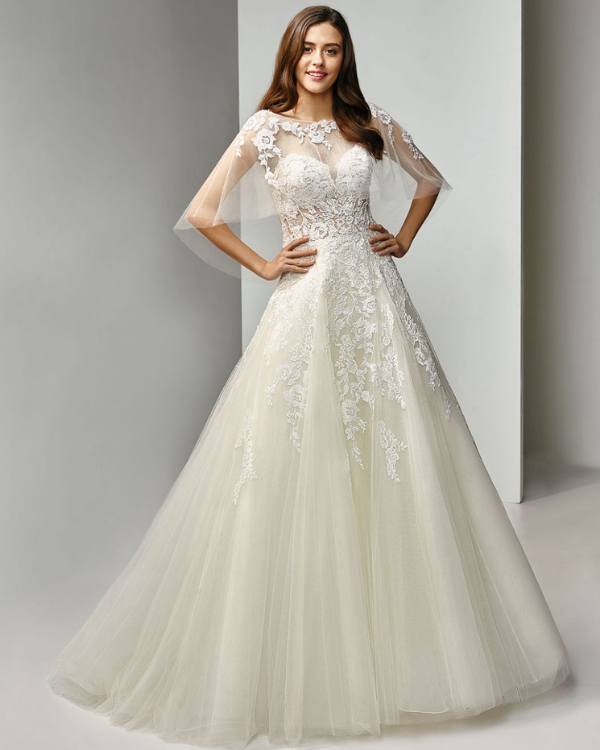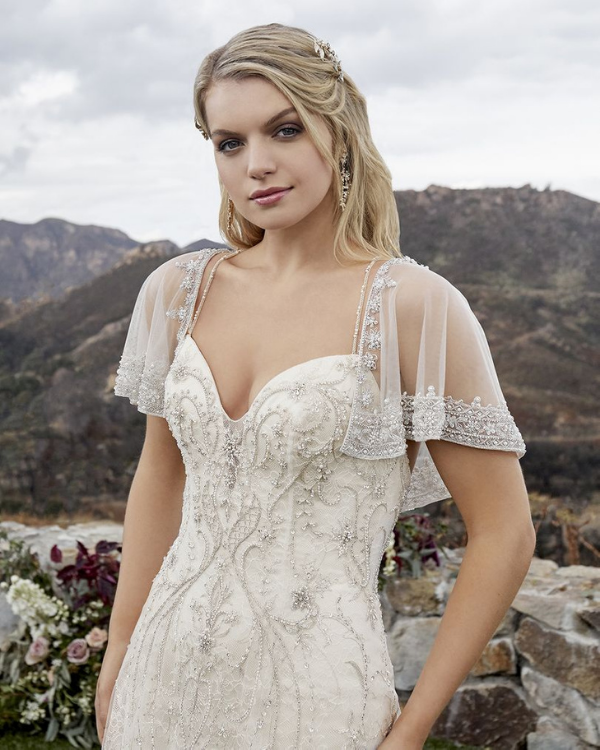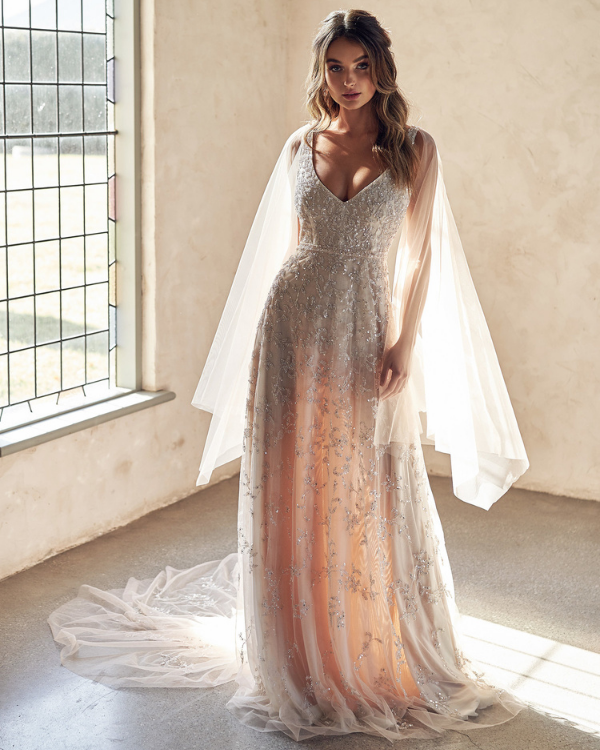 Off-The-Shoulder Like Eugenie
Elegant, and traditional with a modern twist, Princess Eugenie dared to bare in this off-the-shoulder number – and you can too!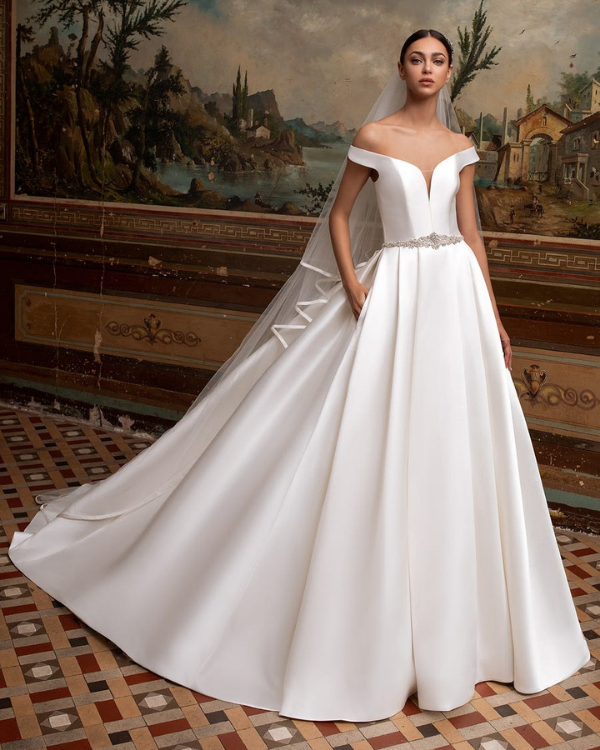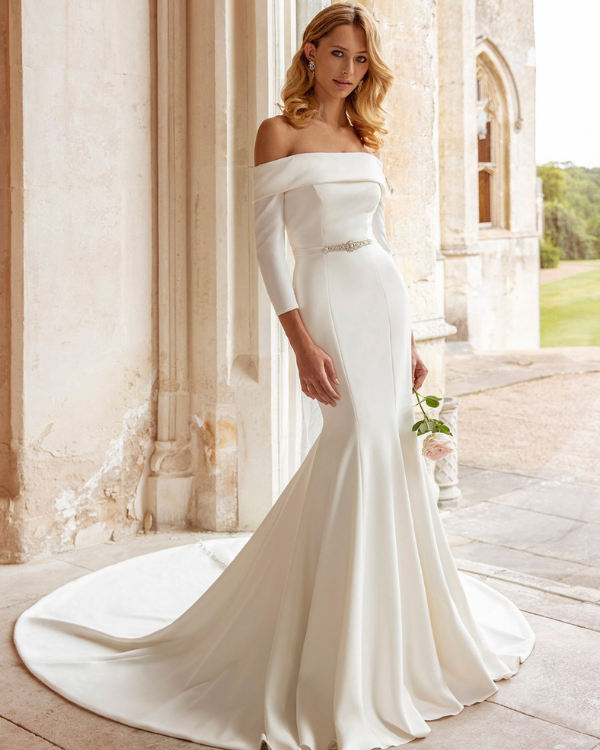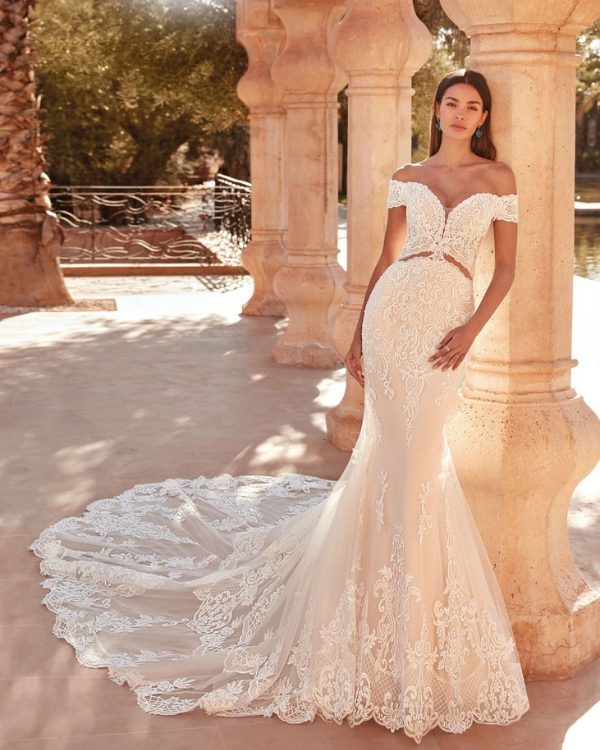 If you're starting to wedding dress journey, and looking for a fun way to shop for dresses – why not check out our online wedding dress finder. It's an online directory full of gorgeous designer gowns, so you can filter to find your perfect look.
Set Featured Image Credit – Eden Empress from Anna Campbell