Frustrated during lockdown, Lauren from LIT Photography felt inspired to shoot this gorgeous Autumnal shoot at the enchanting Drenagh Estate.
It's been a tough year for vendors and all of us in the wedding industry! Suppliers are always in need of content and getting their names out there for couples to see.
What better way, than with a fabulous styled photoshoot. 'They're also a really amazing way to get creative; which as frustrated creatives, we all really need right now,' shares Lauren (LIT Photography).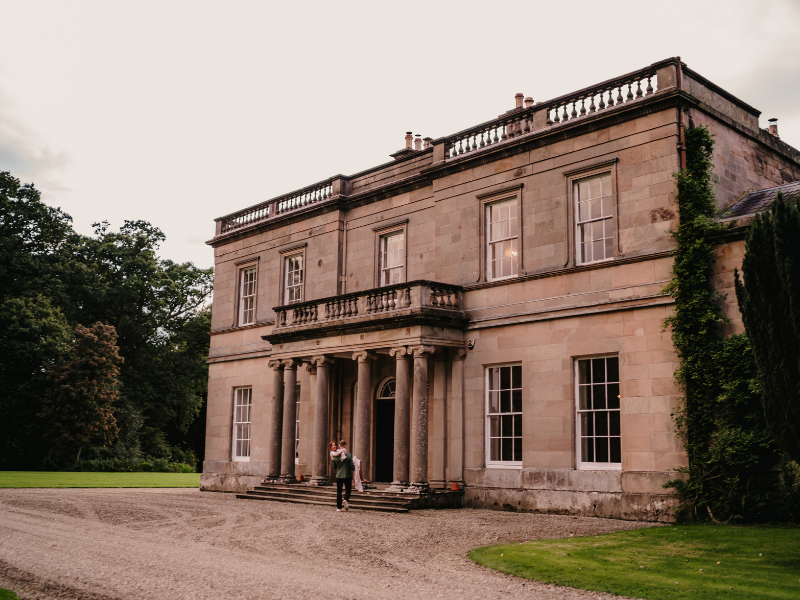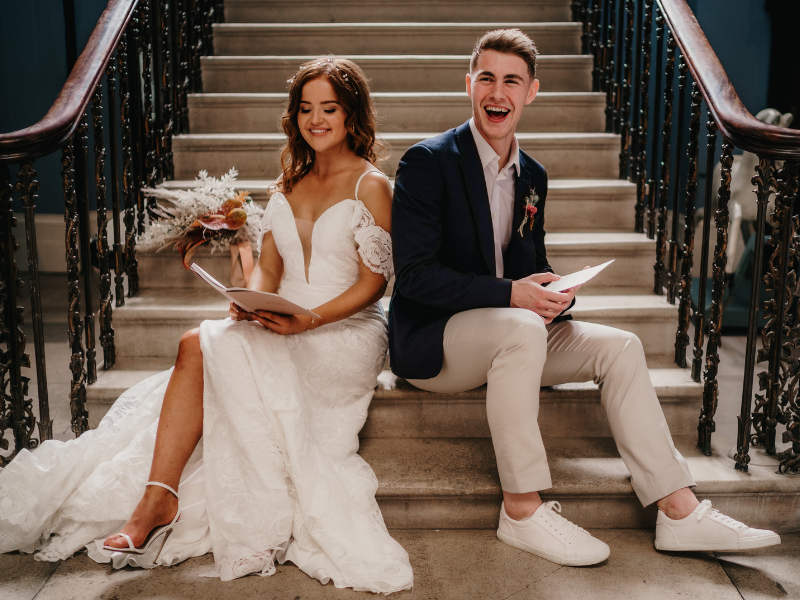 'Our goal was to inspire and excite couples about their weddings at a time when it's undoubtedly hard to get as excited. We also wanted to show that no matter how big or small your wedding is, it can look spectacular!'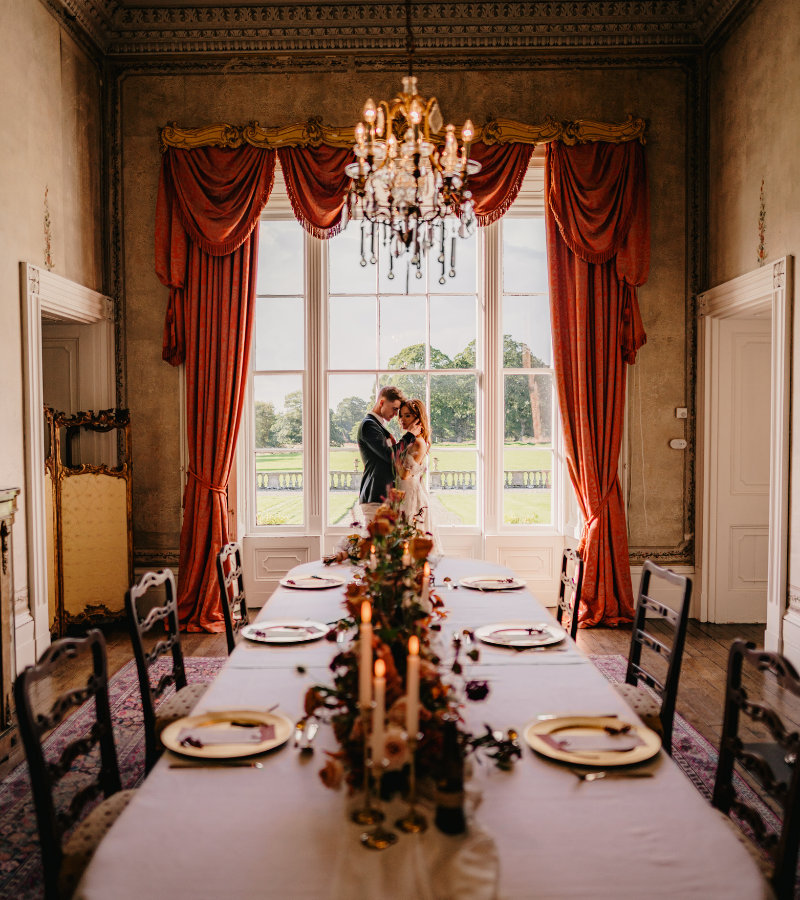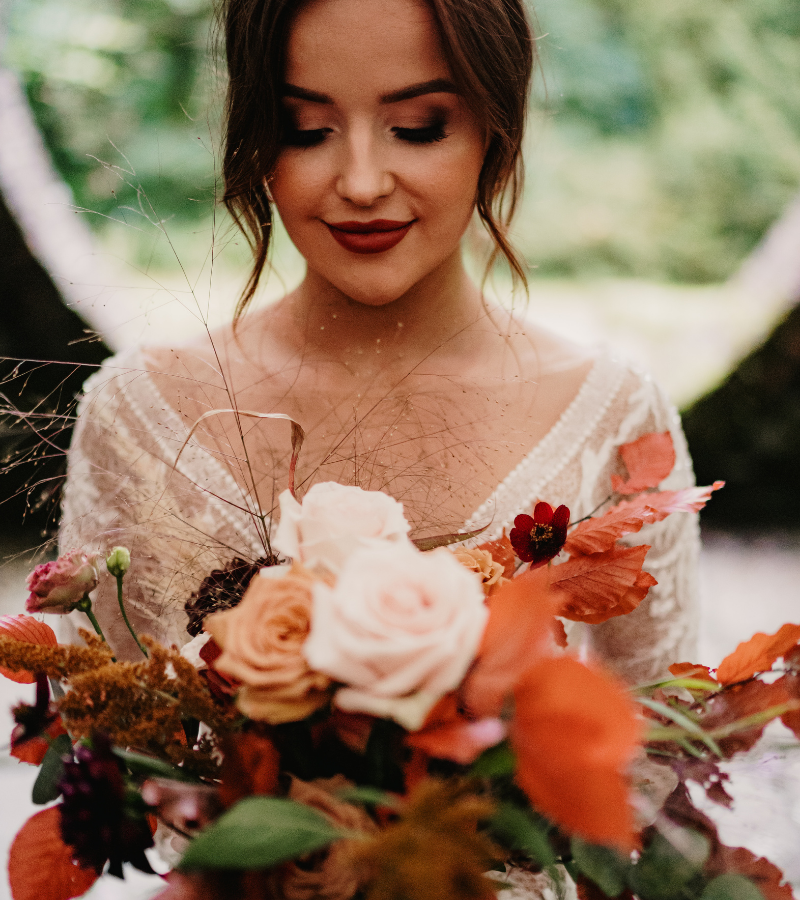 If you give vendors a bit of creative freedom, they can really go all out and that really showed with this. 'Drenagh is also such a stunning wedding venue, we have a lot fun capturing its quirky little spots.'
'Obviously, we wanted an Autumnal theme with those beautiful rust tones, and Victoria (Tortraits Floral Design) created magic with the flowers.'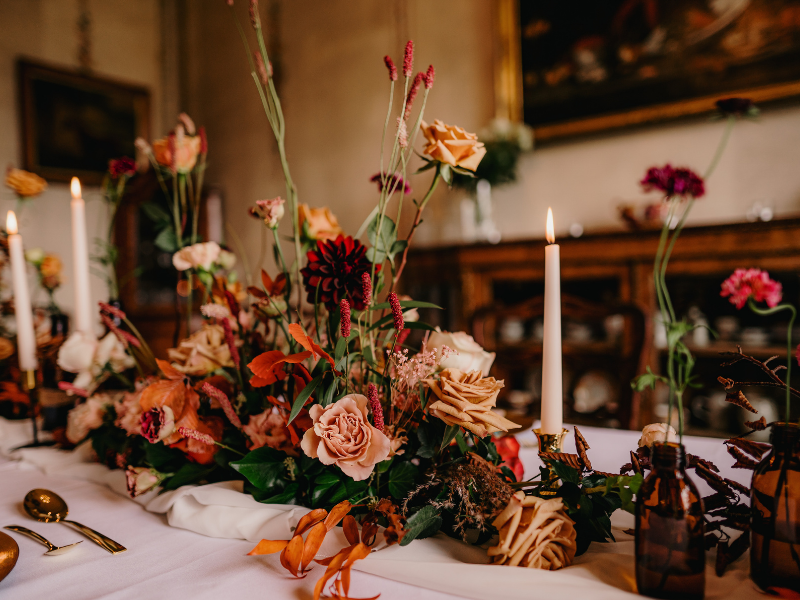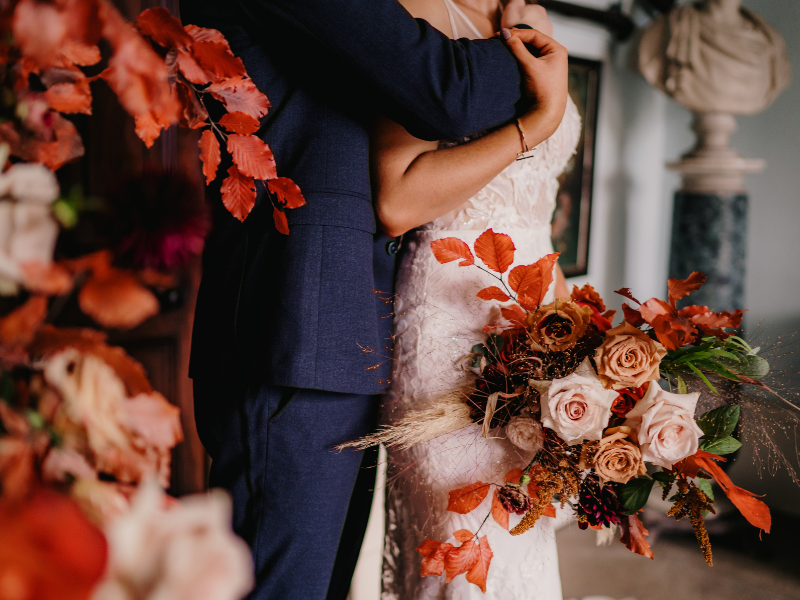 'One statement piece like the floral pillar can be so versatile. We were able to move it around for photos and really maximise it. It's a perfect example of how you can invest in one piece and really put it to use.'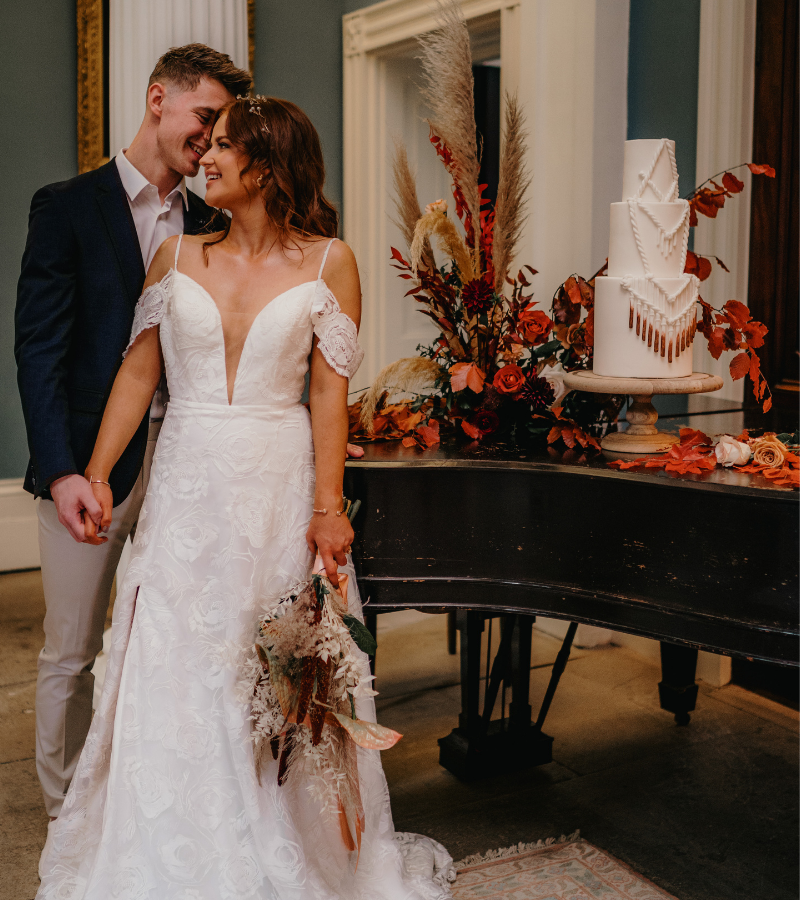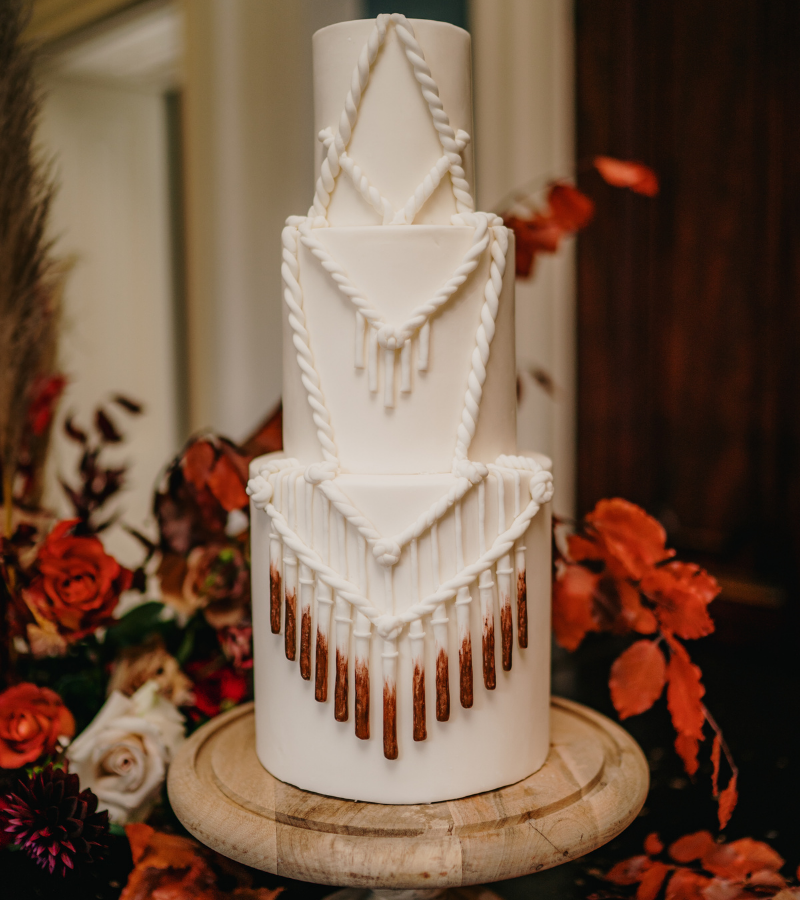 'We wanted to show a range of ways you can style wedding dresses and hair to change up a look throughout your wedding day. The key really is versatility and Aimee (Pippa Bridal) is amazing at creating styles that suit a bride's personality so she can make her gown her own.'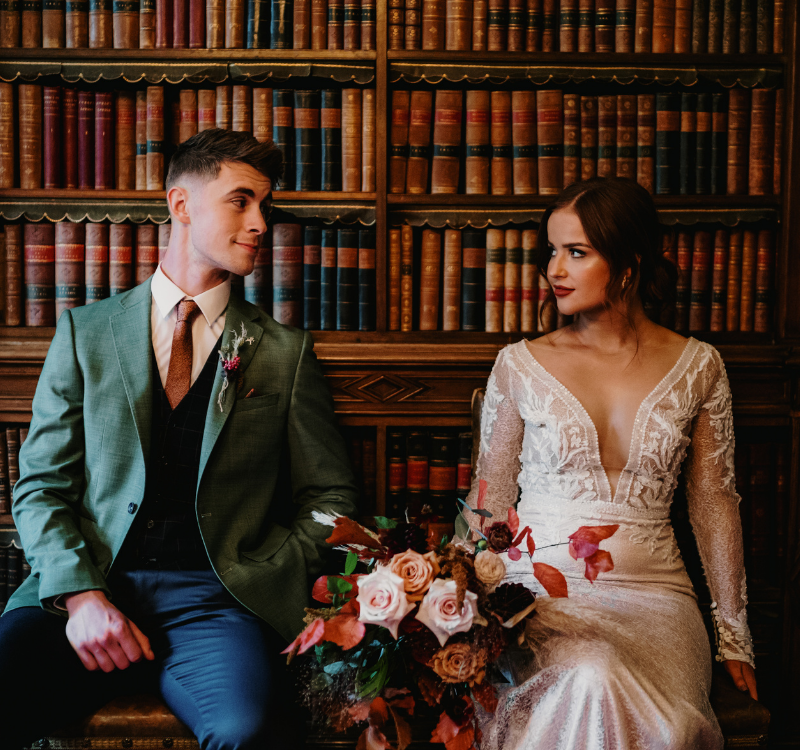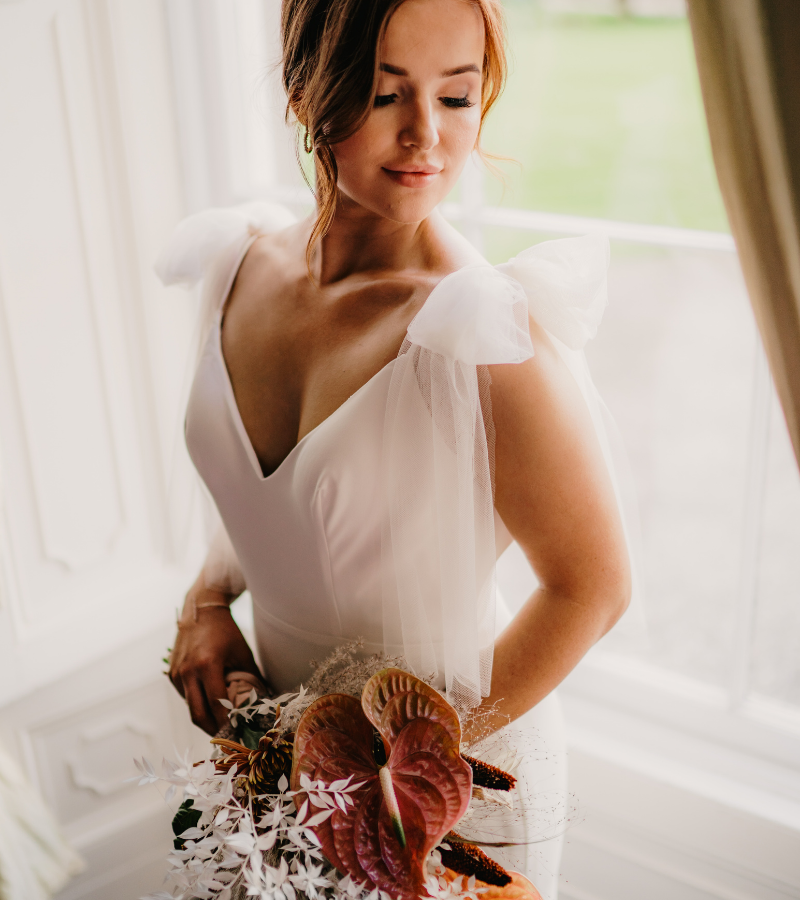 'Finally, we wanted to do something a little quirkier for the guys; their style can often get overlooked, but the guys at Burns Outfitters put together a range of looks that men can and should put their stamp on their wedding style!'


Suppliers Involved
Concept, styling and photography – @litphotographyni (litphotographyni.com) assisted by @emmajanemooney
Flowers – Tortraits Floral Design @tortraits_floral_design
Venue – Drenagh Estate @drenaghweddings 
Dresses – Pippa Bridal @pippabridal 
Hair – Vicki Mitchell @hairbyvickimitchell
Makeup –  Rebecca Duff @rebeccaduff_makeup
Cake – Sweetness and Light Cakery @sweetnessandlight_cakery
Men's outfits – Burns Outfitters @burnsoutfitters
Stationery – Perch and Plume @perchandplumedesigns
Gold plates – The Wedding Room NI @theweddingroomni
Headpieces/accessories – Megan Therese @megantheresecouture 
Models – @aaronkeenanperformance and @aoibhymc_