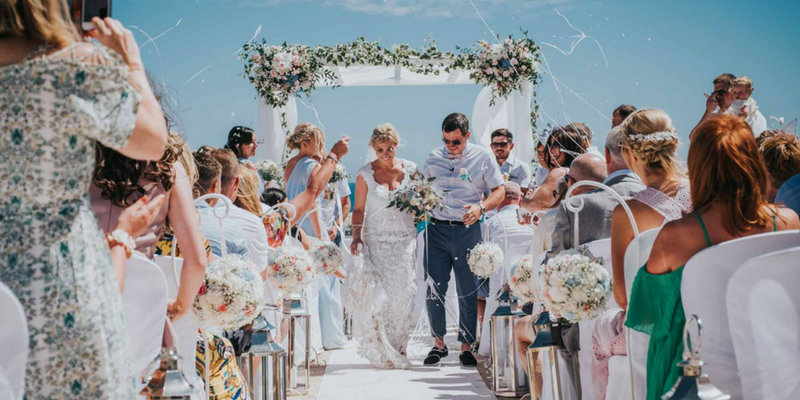 Meet Sonho A Dois Algarve Weddings
If you are considering escaping to the beautiful Algarve to have your wedding on an amazing setting, under blue skies and with a beautiful back drop for saying "I Do", don't miss the opportunity to meet Sonho A Dois when they visit the UK & Ireland…
Planning a wedding can be overwhelming and their aim as Algarve wedding planners is to help you enjoy planning your dream wedding in the Algarve as much as the big day itself. Whatever the type of celebration you need, from a small and intimate ceremony just for the two of you to a full-blown wedding party with all your family & friends, they can assure you of a top class service leaving no stone unturned.
As Wedding Planners in the Algarve, they are passionate about what they do and their goal is to ensure that your Algarve wedding is perfect and that you can relax and have fun from the beginning until the end.
SAVE THE DATE
Meet the team of wedding planners of Sonho A Dois Algarve Weddings
DUBLIN

Kingswood Hotel

13 / 14 January 2018

MANCHESTER

The Midland Hotel

10 / 11 February 2018

MANCHESTER

Holiday Inn Express Hotel

10 / 11 March 2018
Sonho A Dois are passionate about turning your special day in a memorable day for you, for your families and friends. Whether it is by the ocean or in the country side, there are so many breathtaking venues in the Algarve that for sure you will find "the one" for you.
Their team of suppliers is guaranteed to be of a top quality service and provide an easy-going and relaxed day. So are you ready to get your Algarve wedding started?
Don't be late in booking your free appointment and schedule your private meeting through info@sonhoadois.com or info@algarveweddingshow.com.