Tying the knot is one of the most special moments of your life, so why not make it even more meaningful by having a humanist wedding?
Humanist weddings and celebrant led ceremonies have risen in popularity hugely across the isle of Ireland in recent years. But what exactly is a humanist wedding and what does it all entail?
Legal in the Republic of Ireland since 2012 and Northern Ireland since 2018, humanist ceremonies have dramatically grown in popularity in recent years, with more couples than ever opting for a more alternative approach, instead of traditional, religious customs. Deeply personal and conducted by a humanist celebrant, unlike civil ceremonies, they are entirely hand-crafted and reflective of the beliefs and values of the couple, giving them more choice to design their day as they desire. Here's everything you need to know if you're considering having a humanist wedding.
What is Humanism?
Humanism is a non-religious approach to life which trusts scientific method, evidence and reason. According to Humanists UK, humanists reject the idea of the supernatural and make their ethical decisions based on reason, empathy, and a concern for human beings and other sentient animals.
A humanist is entirely hand-crafted and reflective of the couple's humanist beliefs and values and is conducted by a celebrant who shares their beliefs and values.
Do you have to be Humanist to have a humanist wedding?
Many non-religious people in the UK and Ireland share an outlook or view of the world that is the same as humanism. There's no requirement to call yourself a humanist and you don't have to be a member of the Humanist Association of Ireland or Humanists UK and it's not unusual for a religious person to marry a non-religious person in a humanist ceremony.
What are the elements of a humanist wedding?
Non-religious, humanist ceremonies reflect a couple's lifestyle, outlook, beliefs and values without bringing God into the equation. They are attractive to many due to how bespoke they are, as couples can write their unique script and can include poetry, readings, symbolic gestures, anything at all which reflects the couple and what is important to them. You can also have an indoor or outdoor ceremony and invite as many or as little guests as you want. Couples usually work alongside a celebrant, who will help bring their day to life with symbolic actions, beautiful words and meaningful tributes that authentically express your love story.
From humanism.org, here is an example of how a humanist wedding ceremony can be organised:
Outline of a humanist wedding ceremony
The arrival of the couple (individually or together)
Introductions and welcomes
Words about love and commitment from a non-religious perspective
Reading or poem
The couple's story – how they met, their shared values, hopes for the future
What marriage means to the couple
Reading, poem or song
The couple's promises/vows
Meaningful symbolic act (e.g. handfasting)
Exchange of rings
Pronouncement as married
Words of well-wishing
Closing and departure
How long does a humanist ceremony last?
A humanist or celebrant-led ceremony can be as long or short as you like! Because it's your day, you can decide whatever you prefer. It's totally up to you.
How much does a humanist ceremony cost?
Humanist ceremonies can be as little as €/£650, although the price can vary between €/£450-€/£1,000. If you add up registrar fees and ceremony room hire, it often works out to a similar price as having a registrar attend a registered building.
How far in advance should you book your celebrant?
It's best to get in contact with a celebrant as soon as you know you're getting married, as experienced and sought-after celebrants can be booked up a year in advance. It's important you research celebrants in your area and online beforehand to determine whether or not they are the right fit for your day. As it's such a personal ceremony, it's vital you feel comfortable with them.
Can I wear typical wedding attire?
Yes and no! Remember, at a humanist wedding you can wear whatever you like. For some brides-to-be, having a humanist wedding means wearing a more alternative wedding dress or something cool and quirky. You can design the ceremony however you like, so whether you opt for something classic or unique – the choice is yours.
Top Irish Venues For A Humanist Ceremony
Mount Druid, Co. Westmeath
Arguably one of the best alternative wedding venues in Ireland, Mount Druid in Co. Westmeath is a fantastic venue for a humanist wedding. Set within an exquisite parkland within 100 acres and sprinkled with over 200,000 broadleaf trees, it is home to its very own lake and boathouse.
Harvey's Point, Co. Donegal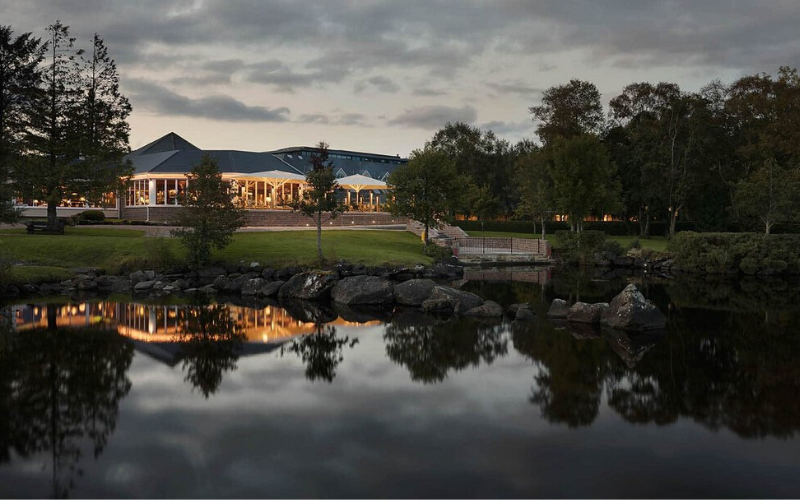 Harvey's Point, located near Donegal Town in the northwest of Ireland, is hidden in the hills of Donegal and on the shores of Lough Eske the hotel is a popular choice for a humanist ceremony due for its stunning setting.
No 25 Fitzwilliam Place, Dublin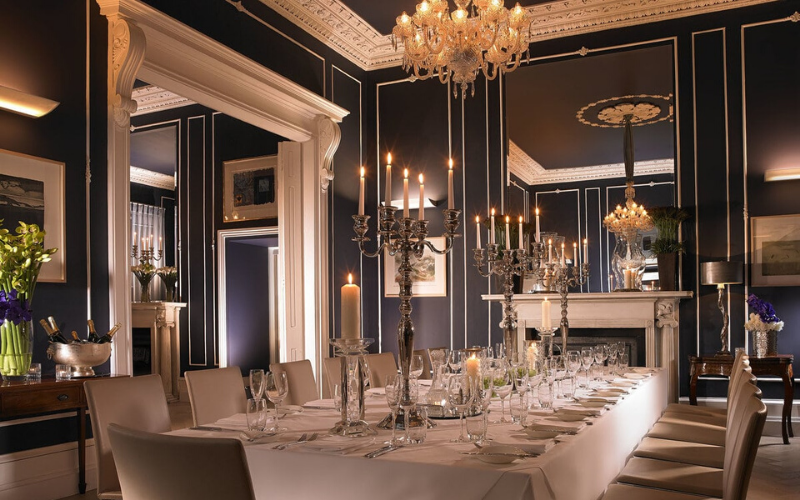 For a stylish humanist wedding, we love No. 25 Fitzwilliam Place, located on one of Dublin's most elegant streets, The Georgian Mile. It's a great choice for couples looking for a unique and intimate space for their wedding.
Galgorm Spa & Golf Resort, Co. Antrim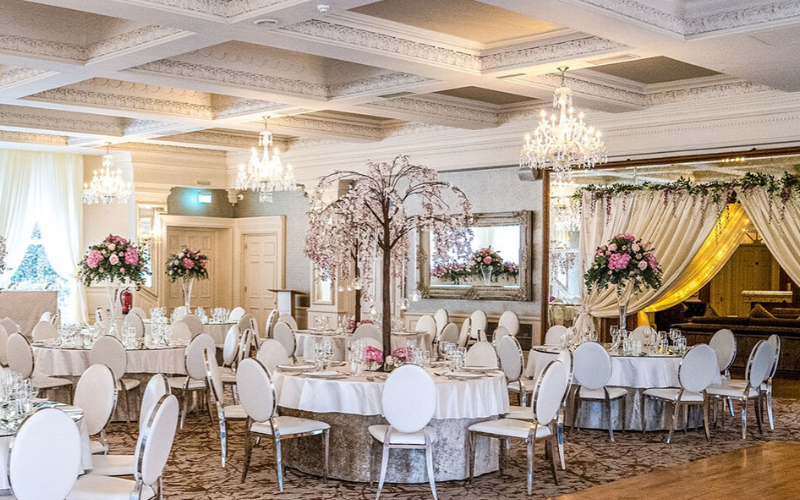 With unique ceremony rooms that can accommodate civil, religious and humanist celebrations, Galgorm allows you the freedom to make your nuptials completely personal to you. For ceremonies over 120 guests, their beautiful function suites can be transformed into stunning ceremony backdrops.
Orange Tree House, Co. Down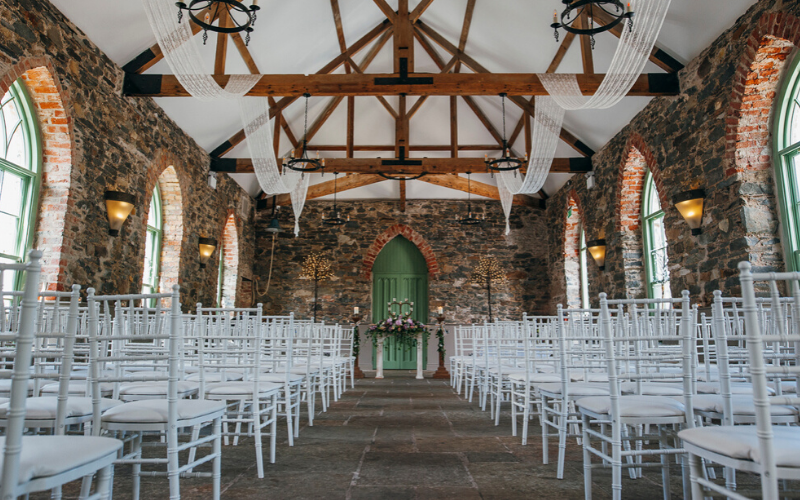 Orange Tree House is a beautiful venue nestled on the shores of Strangford Lough, with a function room can accommodate up to 130 guests for dinner with room for extra evening guests up to a total of around 160. With many wonderful areas for photographs within the venue and on the adjacent beach, it's a great location for an outdoor humanist wedding.
Drenagh Estate, Co. Derry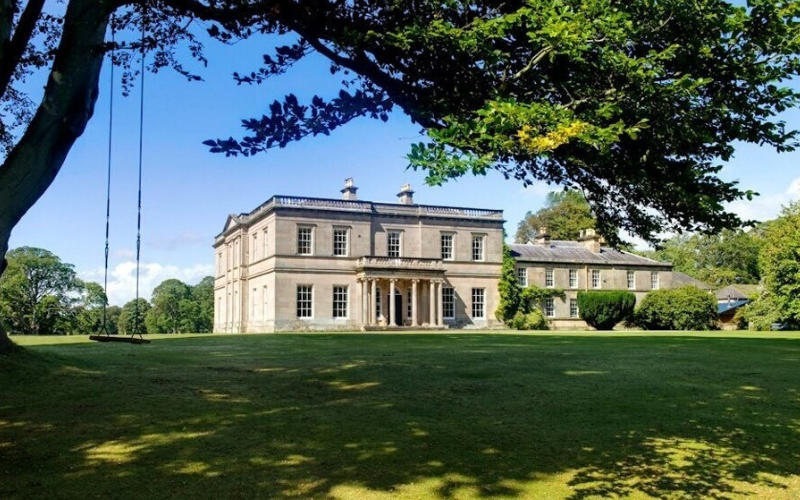 With its enchanting house and its rich wooded grounds, Drenagh Estate is the perfect backdrop for a humanist wedding. Their stunning marquee set in their Walled Garden in the estate grounds is an ideal place for any wedding reception, with seating up to 275 people.
Culloden Estate, Co. Down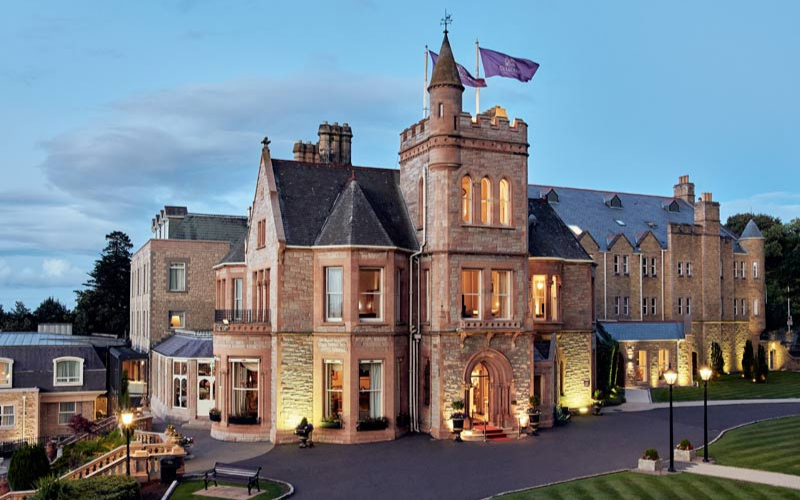 Nestled high in the Holywood hills, the luxurious Culloden Estate & Spa is the ultimate romantic setting for a wedding venue in Northern Ireland, set in 12 acres of secluded gardens, overlooking Belfast Lough. They offer a range of packages to host a fabulous humanist ceremony.
 To discover more humanist wedding venues in Ireland, why not attend the Wedding Journal Show at Citywest Convention Centre in Dublin on 11th & 12th January where we will have hundreds of suppliers exhibiting over the weekend!