Not everyone can be on time, some just naturally run late! But when it comes to being a guest at a wedding, how late is too late?
The invitation says the ceremony will start at noon, now all you have to do is be there before that, or if you're lucky, twelve on the button. But time keeping isn't one of your better skills and next thing you know you are extremely late. Like, you will definitely show up after the bride. So what do you do?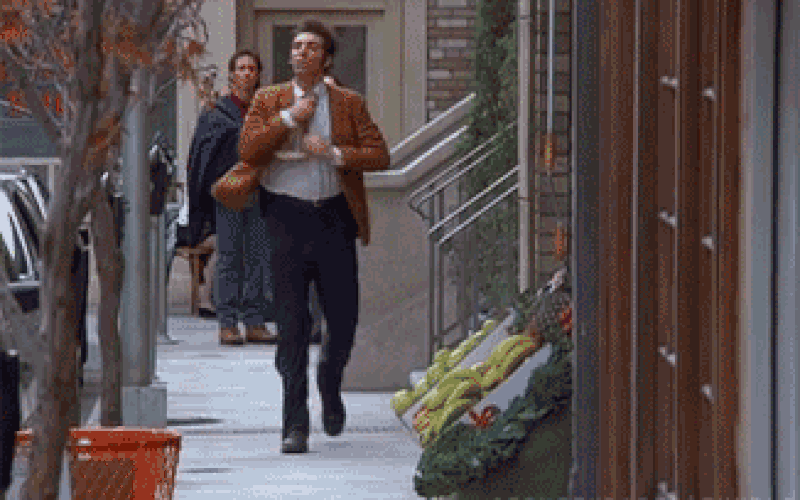 Obviously you still want to hear and see the ceremony but guests can't exactly prance in after the bride has made her grand entrance. That just breaks wedding etiquette. Sometimes there's the benefit of a gallery in a church to sneak up to unnoticed, but an outdoor ceremony can be a bit trickier, as everyone will see you standing at the sidelines.
This is exactly what happened to Kim Kardashian and Kanye West when they attended Chance the Rapper's lavish outdoor wedding to childhood sweetheart Kirsten Corley. The usher would have been in no doubt of who they were but this didn't stop him from further breaking wedding etiquette.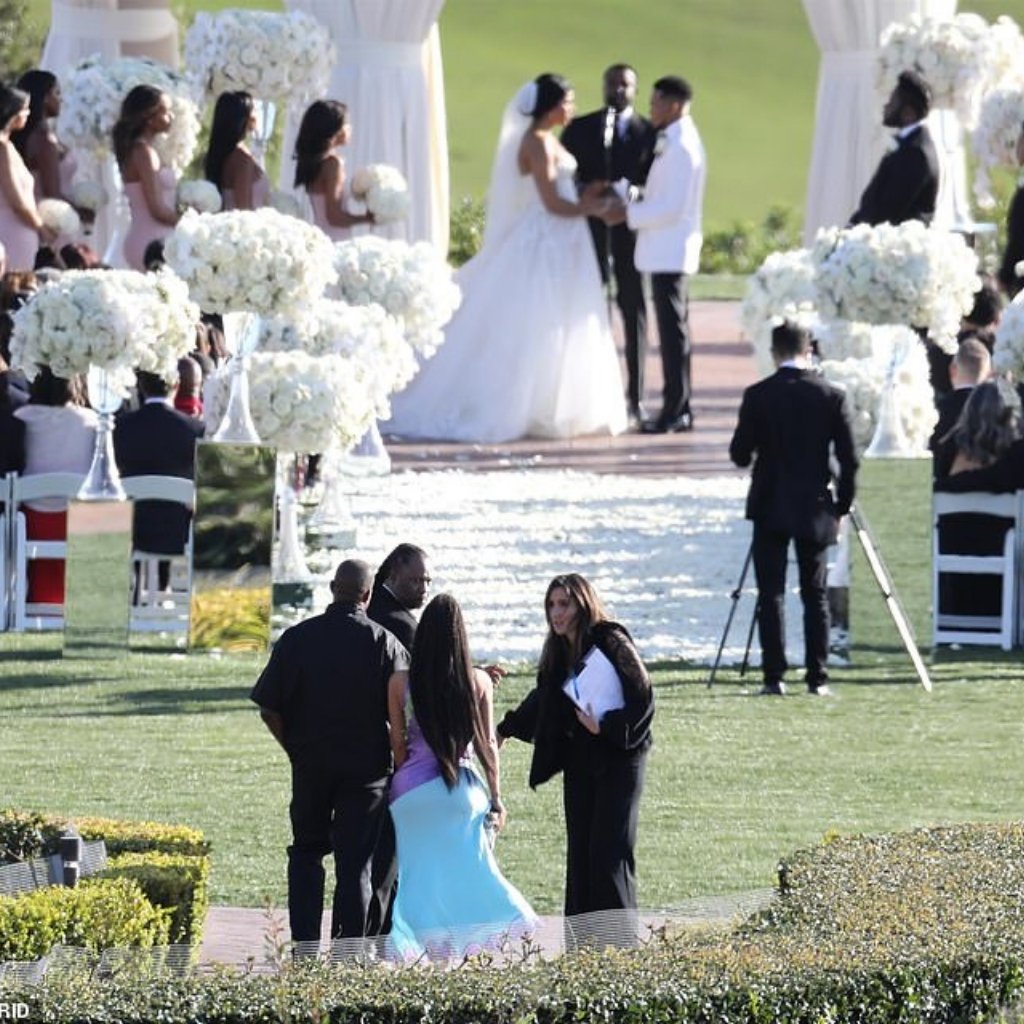 The pair were made to stand and watch the ceremony from the sidelines, as bride Kirsten had not only walked the aisle, but was standing holding hands with her groom when they arrived at The Resort at Pelican Hill, Newport Beach, California.
Chance, who's full name is Chancelor Johnathan Bennett, first met his wife when he was nine years old but they didn't get together until sixteen years later. They share a three year old daughter, Kensli, who ran up the aisle during the ceremony to be with her parents – cutely breaking wedding etiquette we might add!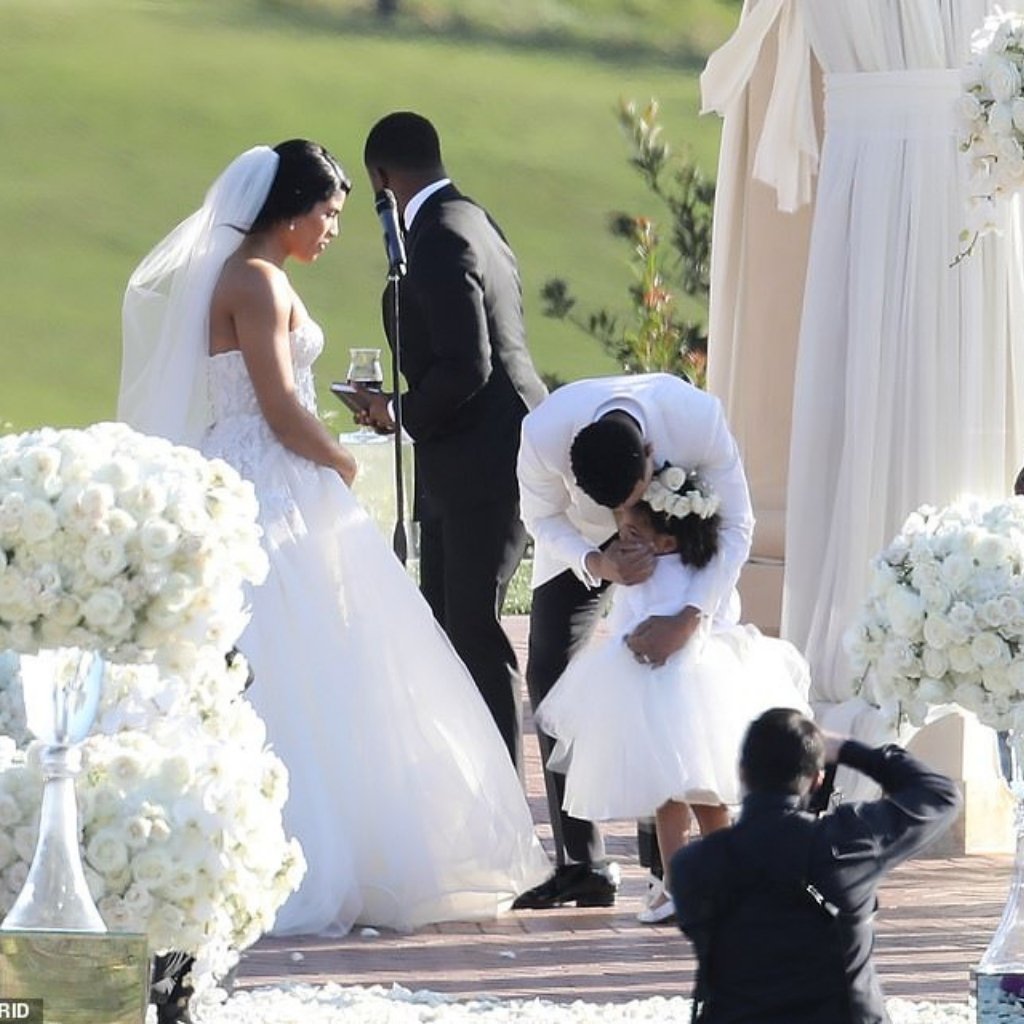 And while the day was certainly star studded, late meant late for singer Kanye West and reality TV star Kim Kardashian. They had to watch their friend marry from 150 feet away, which we can imagine would be upsetting! The pair were seen cheering for their friend after the ceremony, clearly not letting this slip up ruin their day and were eventually escorted to their seats.
Kirsten wowed in a beautiful Galia Lahav gown as she said her vows in front of their closest friends and family. Kim stunned in a tight purple and turquoise Versace dress while Kanye wore black as he supported the groom who turned from a longtime fan to close friend.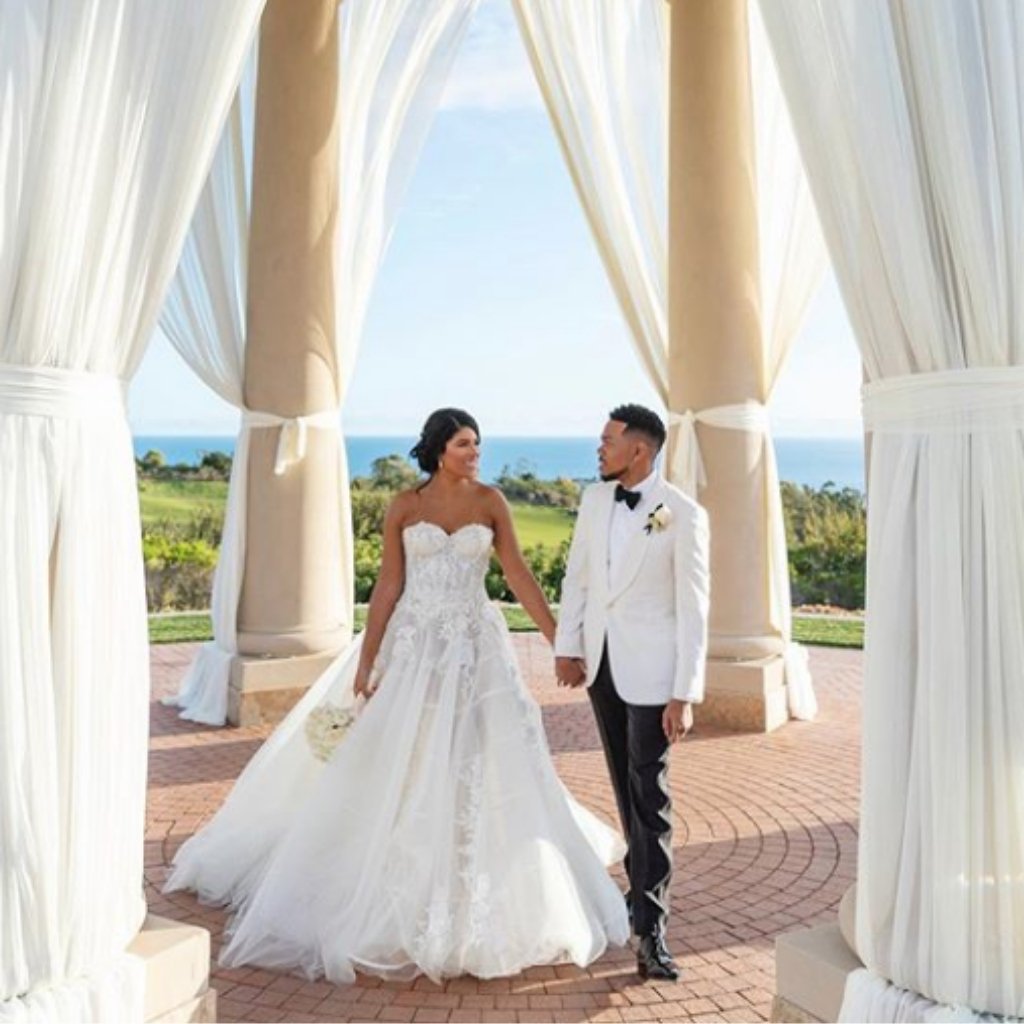 Of course, there can be valid reasons to being late; traffic, children or getting lost, and most brides just roll with whatever happens on the day, they're too happy to care! Don't let that deter you from trying to be on time though – you'll want to celebrate with them from the start!
Top Tips
Plan the trip ahead to avoid getting lost.
Leave in plenty of time in case of diversions, misdirection or traffic.
Aim to arrive fifteen minutes early.
If you arrive the same time as bride, let her walk in first.
Slip in quietly, not drawing attention to yourself.
Enjoy the time you have!