Where would your dream wedding be?  In a woodland glade? In a castle, barn, or hotel? In the countryside? On a beach? At home or in the garden?
With a humanist wedding from Humanist CeremoniesTM you can have your ceremony wherever you choose!
Northern Ireland is one of the best places in the world to have a legally recognised humanist wedding, with its beautiful venues and stunning locations — and our network of Humanist Ceremonies celebrants trained by Humanists UK, ready and waiting to help you create your perfect day.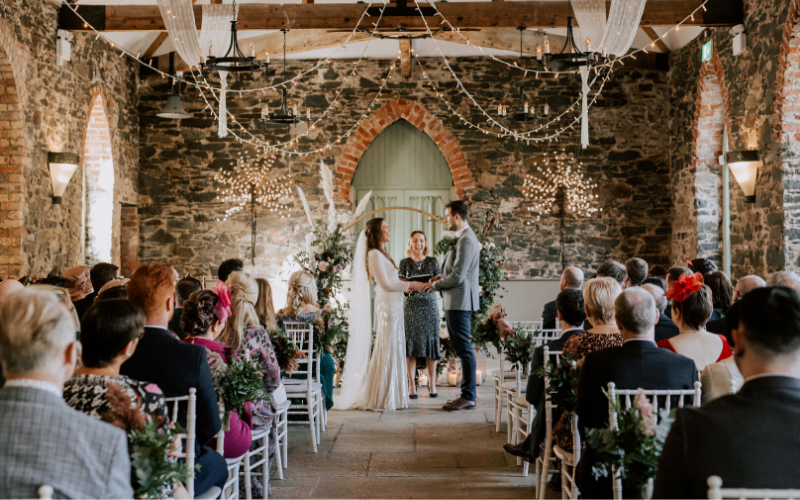 If you're thinking of a non-religious wedding, a humanist ceremony could be perfect for you. Enjoy the freedom, flexibility, and personalisation that comes with a legally recognised humanist ceremony in Northern Ireland.
Our wedding ceremonies are individually crafted to suit the style and personalities of each couple. A humanist wedding celebrant will help you to create vows which are personal to you and provide ideas for a range of symbolic actions you may like to include, such as a handfasting ceremony or lighting a unity candle.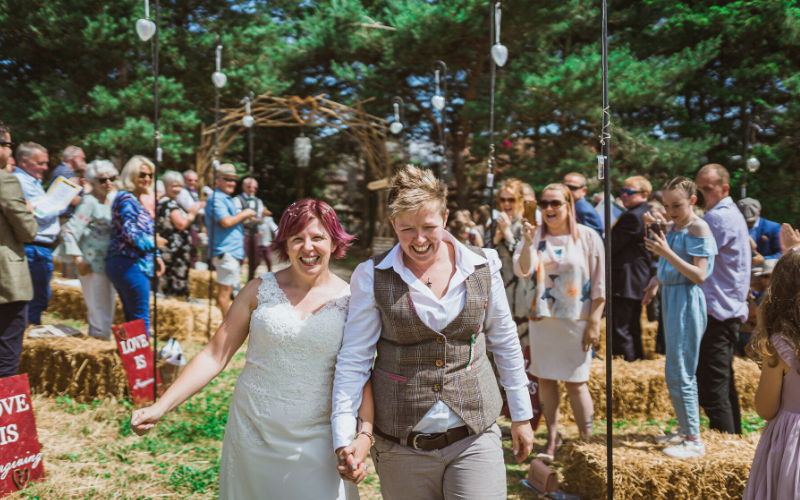 Every ceremony is as unique as the love story it celebrates.
To find out more, visit www.humanistceremonies.org.uk/weddings.
Image Credits – Simple Tapestry, Emma Kenny and Sawyer & Sawyer Photography