It may be your daughter/son's wedding day, but this is a special day for you too!
You'll be walking down the aisle, sitting at the top table and mingling with every guest, so you want to look and feel your best all day long. But with so many options out there, it can feel overwhelming at times. We've researched our favourite boutiques from across Ireland, selling both designer and high street labels and dresses we think you'll love! Check them out…
Macbees Killarney is a contemporary luxury woman's fashion boutique known for its impressive selection for mother of the bride and groom, sitting new and innovative brands alongside classic collections. For a more traditional look they offer Veni Infantino, Linea Raffelli and Luis Civit or is you're looking fr something different Fely Campo, Paule Ka, Chiara Boni and Moskada always offer show stopping looks.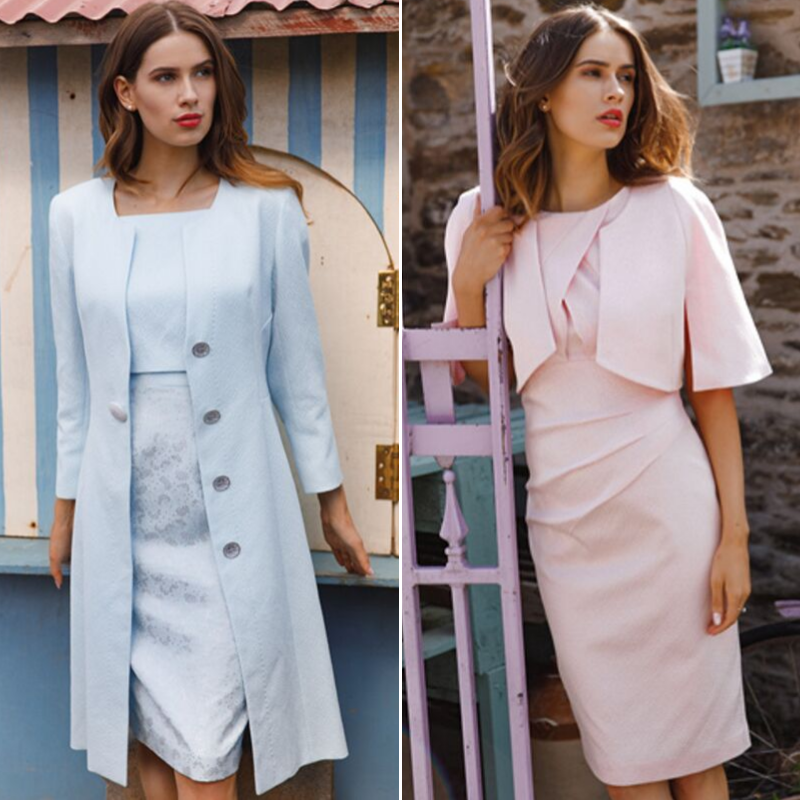 They also stock a large selection of Irish brands – Aideen Bodkin, Caroline Kilkenny, Roisin Linnane, FeeG and Heidi Higgins to name just a few. Macbees are distinctive in that they tend to have many styles that aren't seen elsewhere and their way of mixing and matching pieces is guaranteed to make you stand out for all of the right reasons. You are guaranteed honest advice from the experienced sales team making sure you look and feel fabulous in what you are wearing. All looks can be perfectly finished with stunning accessorises and an option of bespoke headwear.
Travelling the world to source the best Irish and International designers, McElhinneys is proud to offer an unparalleled collection of mother of the bride/groom occasionwear, from brands such as Fely Campo, Veni Infantino for Ronald Joyce, John Charles, Condici and many more. With over 48 years of fashion and style experience, McElhinneys is renowned locally, nationally and beyond for their unique offering in their store in Donegal and online. Priding themselves as a one-stop-shop you will find all you need to celebrate the most special occasions, everything from the perfect outfit to a bespoke headpiece, matching shoes and handbag, cosmetics and accessories.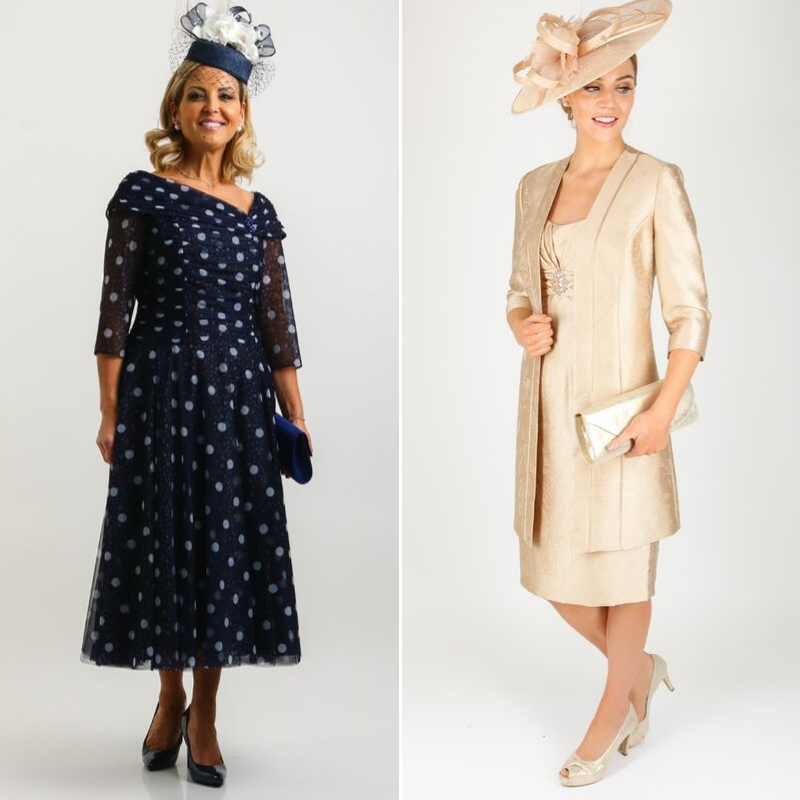 Winners of the prestigious 'Mother of the Bride Retailer of the Year' by the Wedding Journal Reader Awards for 2018, 2017, 2016 & 2015. McElhinneys Occassionwear offering is not to be missed.
Cilento, Strabane
Cilento have and always will pride themselves in offering mothers of the bride and groom the ultimate, complete loo. This Strabane boutique is well known for their extensive designer dress and outfit selections, extravagant headpieces, stand-out hats and not to mention the all important statement jewellery, bringing extra sparkle to your day!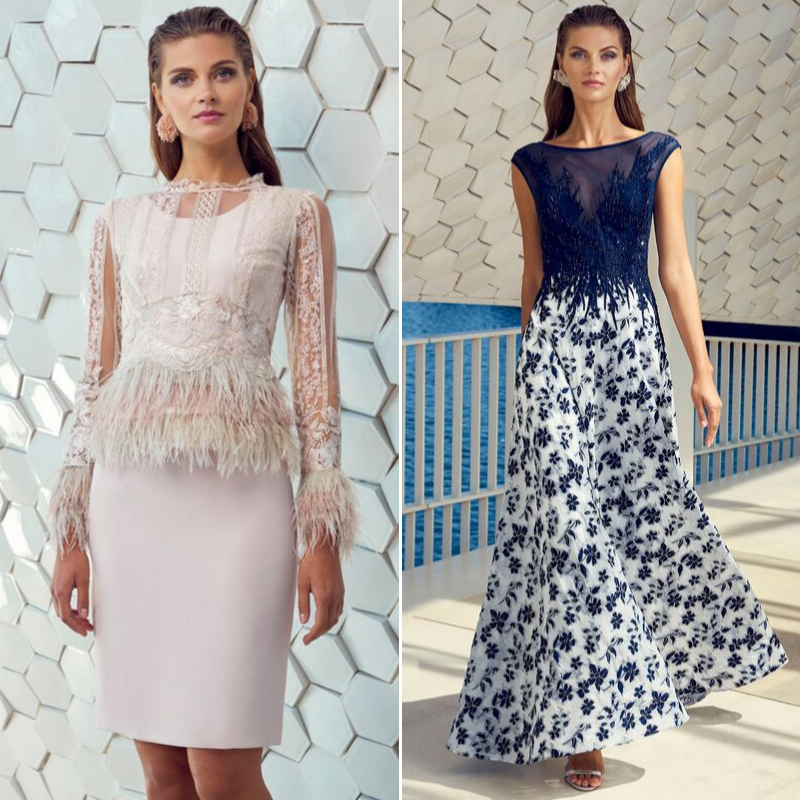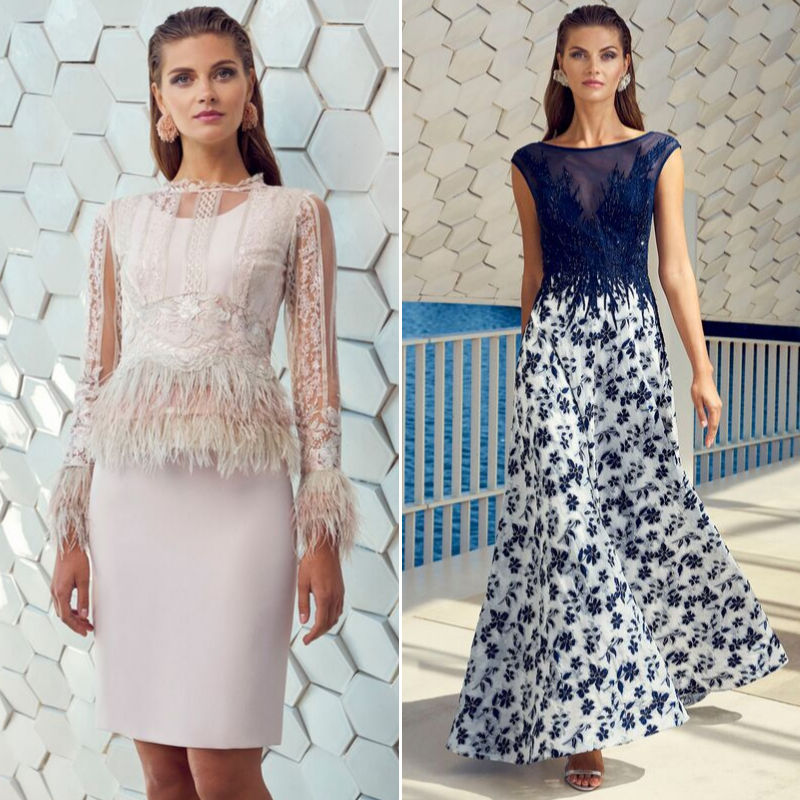 Cilento are leading stockists of Ian Stuart, Veni Infantino, Ronald Joyce, Anoola, Carla Ruiz, Irresistible, Dress Code, Dressed Up, Veromia and many more. With every taste and style catered for to perfection, choosing that perfect outfit for the special day will be a thoroughly.
Olivia Danielle, Athlone
Olivia Danielle offers unrivalled luxury service from across their four floors. The boutique offers a selection of stylish occasionwear for mothers of the bride and groom from global brands including Laurel, St John, Elisa Cavaletti and more.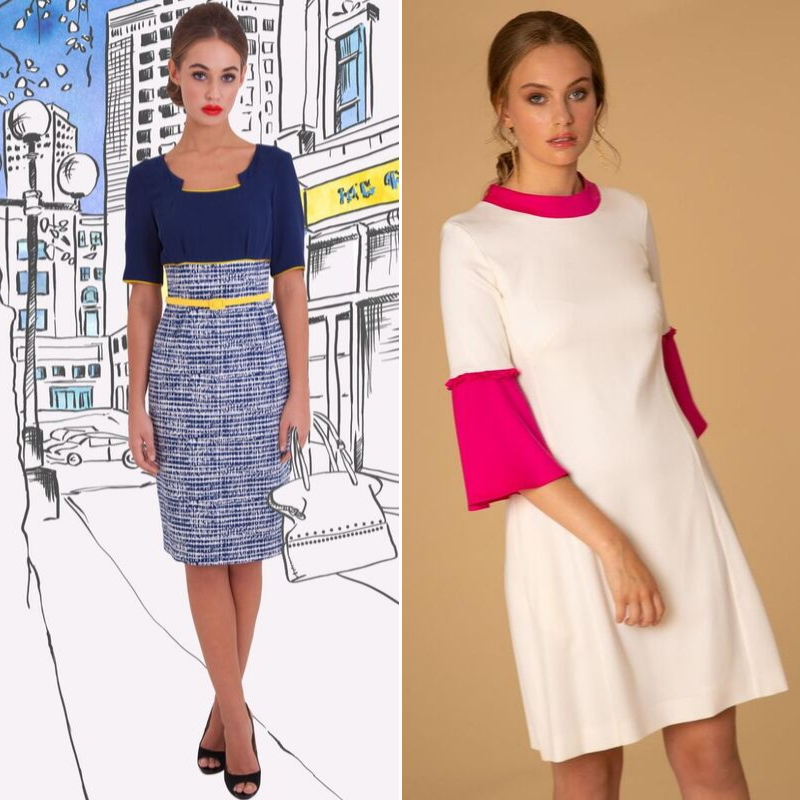 Plus Irish designers Heidi Higgins, Pat Whyte, Debbie Millington and Sizie Mahony Designs offer lots of stylish options as well.
Jenny's, Meath
Established over 35 years ago, Jenny's Boutique in Meath has built up an unrivalled reputation for exquisite products and exceptional service. They understand the importance of finding that special outfit for weddings and other formal social occasions. On the second floor of their Dunshaughlin boutique customers can enjoy a superior shopping experience.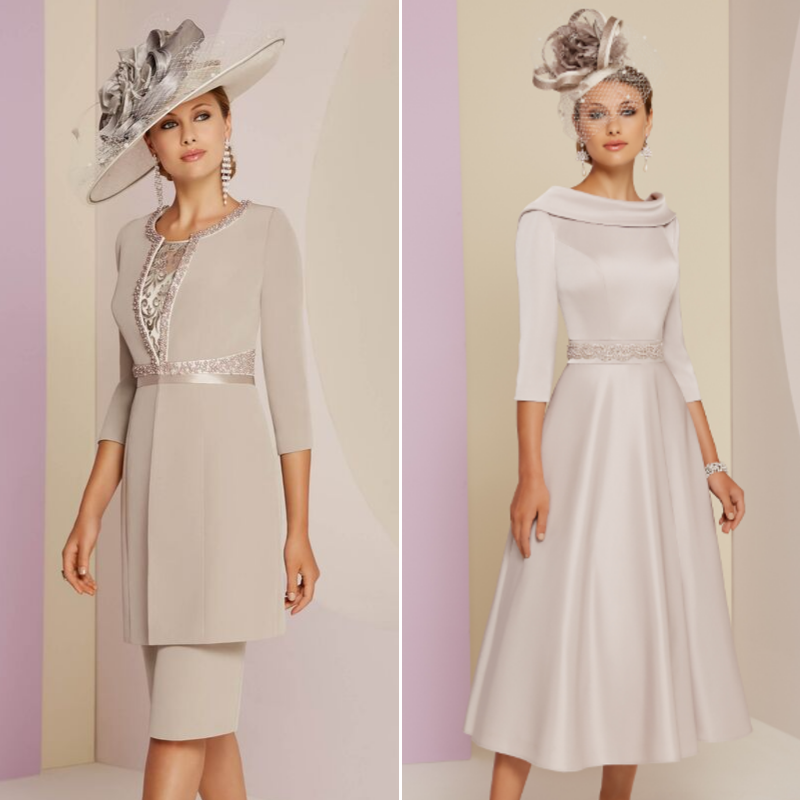 In a private setting, expert staff are on hand to ensure each customer is styled to suit their personal taste and fit. We offer a complete service including expert alterations to ensure you leave 100% satisfied with the perfect outfit and co-ordinating accessories.
A popular destination for mothers of the bride and groom in County Armagh, Perfect Night is the perfect occasionwear complement to well established bridal boutique Perfect Day. Located side-by-side, brides can shop for their dress and then bridesmaids and mothers have the convenience of shopping for their looks jus next door.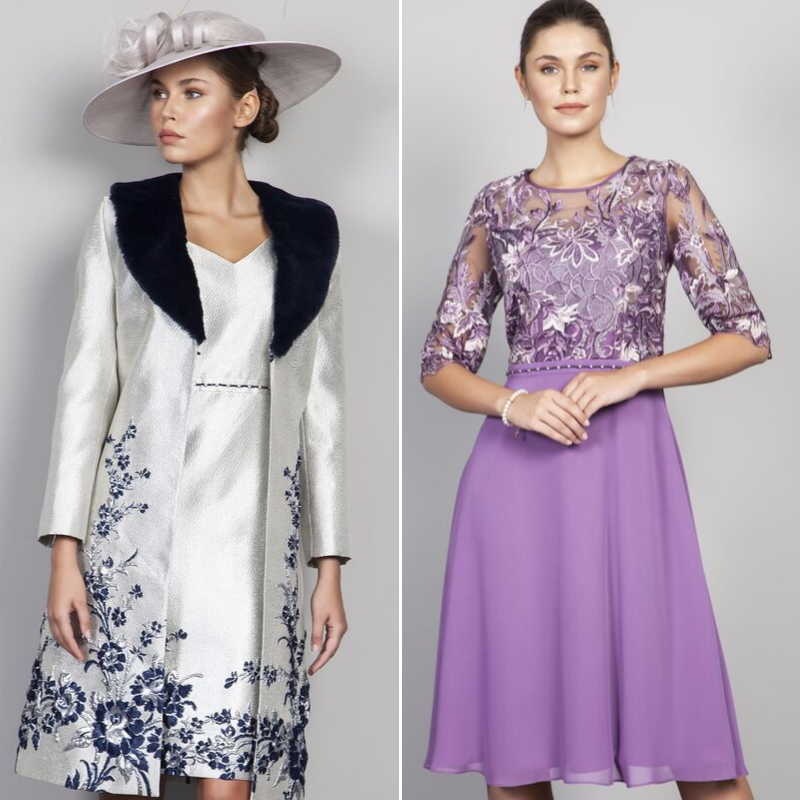 Mothers can choose between brands that include Veni Infantino and Carmen Melero as well as Lizabella, Ella Boo and Ribbons & Bows. They also stock fabulous hats and fascinators to help complete your look, and offer sizing right up to 30. With expert service that includes late opening on a Monday as well as special events and style masterclasses, mothers of the bride and groom will love the experience of shopping for such a special occasion at Perfect Night.
Don't Call Me Dear Boutique, Galway
Exclusively offering Ladies occassionwear, this Galway boutique offers an unforgettable shopping experience with personal attention to detail in a relaxed atmosphere. With over 30 collections in-store as well as Irish designers such as Aideen Bodkin, as well as popular European brands including Gabriela Sanchez, Fely Campo, Carmen Melero and many more, Don't Call Me Dear as something to suit everyones taste and budget.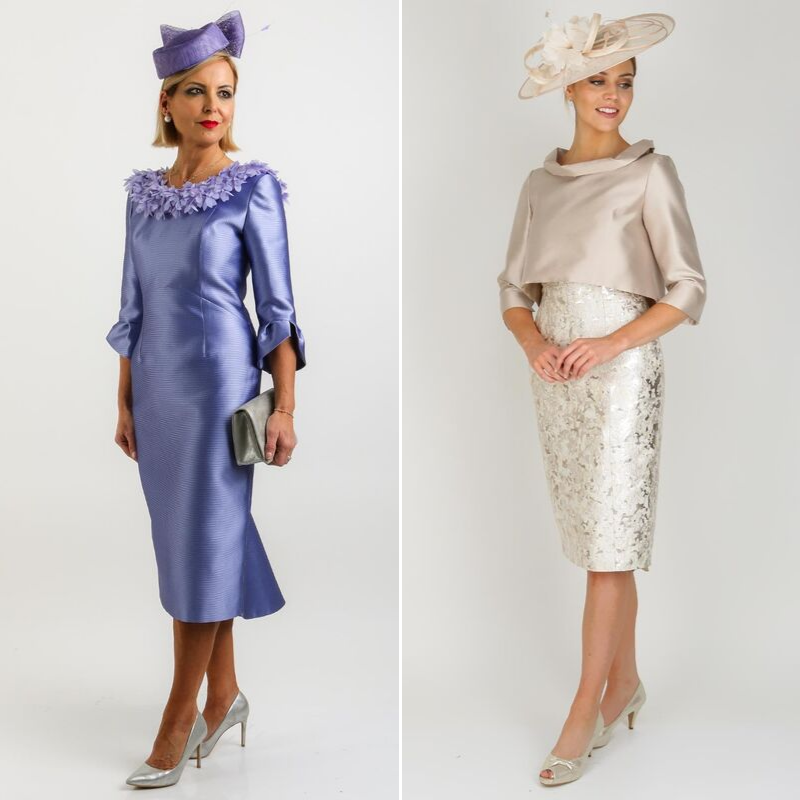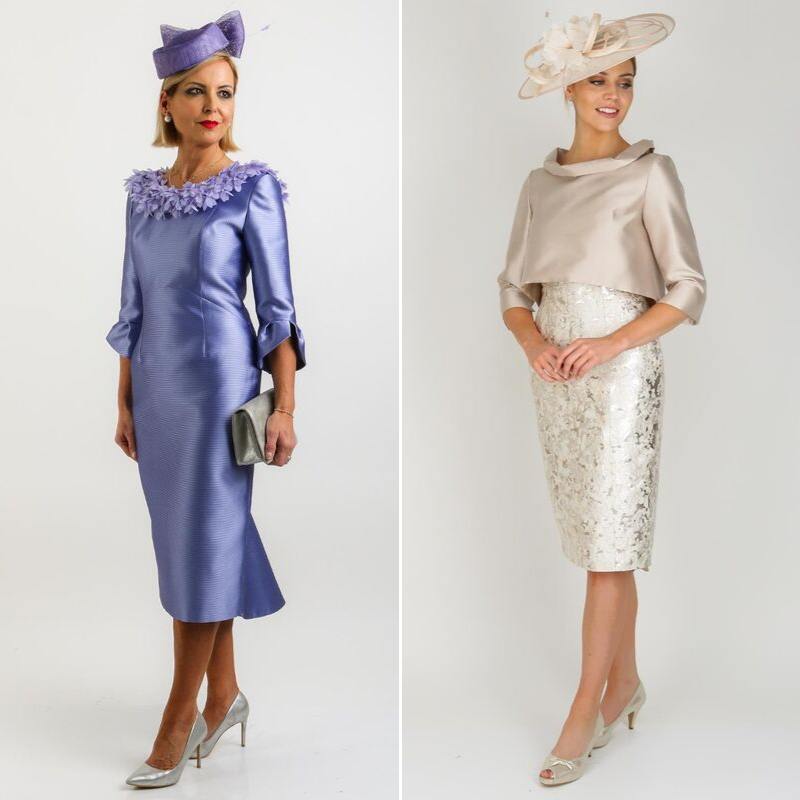 Plus they offer the ability to finish your look from head to toe, with an extensive hat hire collection, including some of the countries top milliners as well as a shoe boutique with heels in all shapes and sizes that will coordinate perfectly with your chosen look.
Sinead's Boutique offers an excellent variety of occasion and casual wear from top designers in the Annacotty area of Limerick. Within their elegant boutique they offer a collection of unique luxury brands including Condici, John Charles, Carla Ruiz, Inspirato, Ann Balon, Frank Lyman and many more.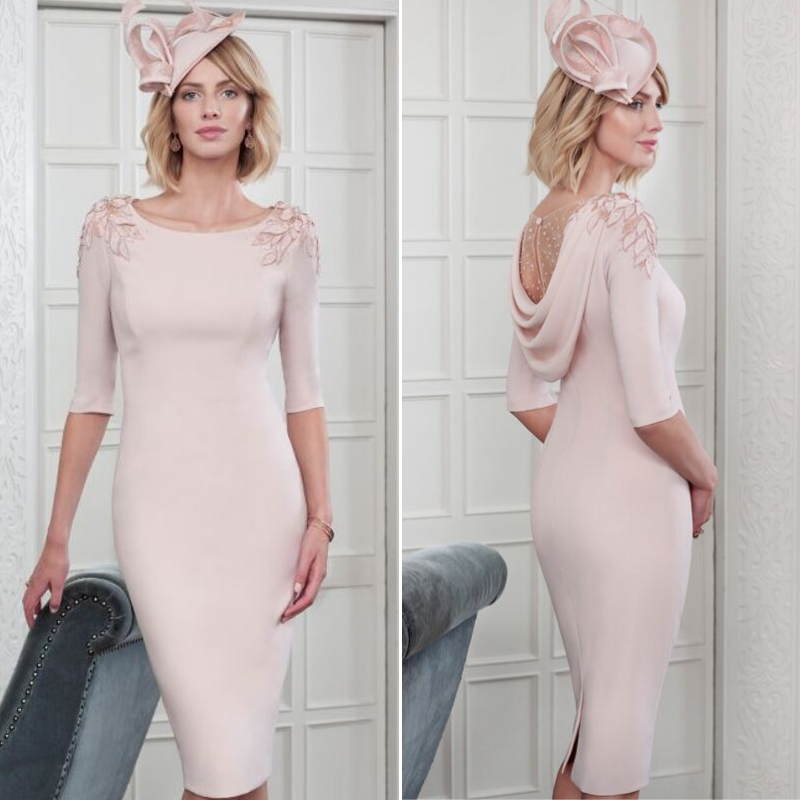 Owner Sinead and her team provide an unequalled head-to-toe service and can help in the selection of occasionwear and accessories to create the perfect outfit for you.
Based in the bustling town of Ballynahinch in the heart of County Down, Magowan Fashions has been helping mothers of the bride and groom prepare for their special day since 1958. With a floor dedicated specifically for wedding wear, their experienced team know exactly what styles and colours work and suit individuals.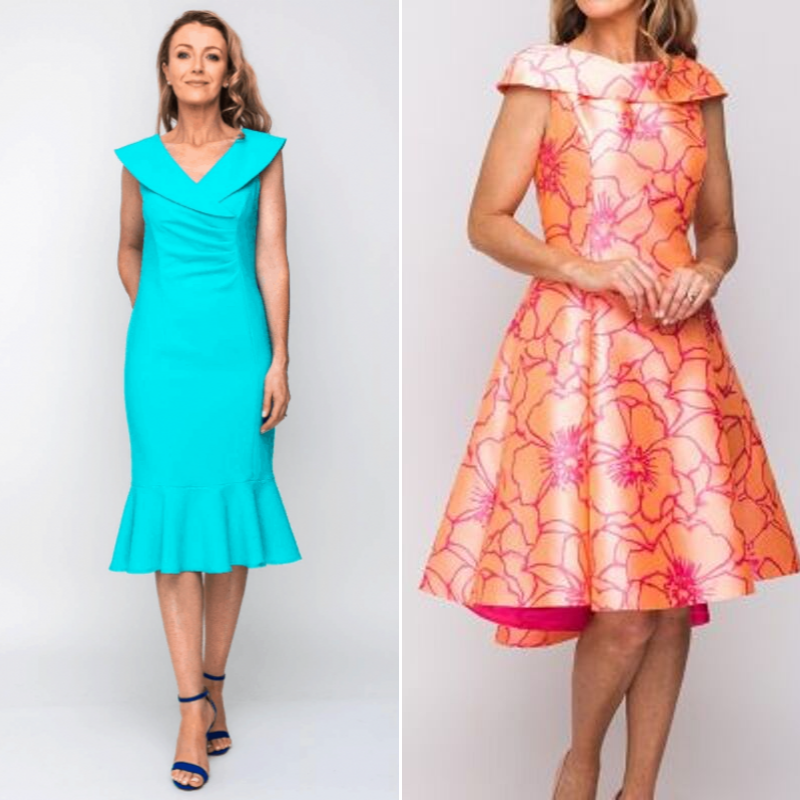 Stocking brands such as Zeila, Condici and Kate Cooper to name only a few, and with sizes going up to a 26, you are guaranteed to find something that suits you. Plus with a wide range of hats, bags, shoes and jewellery to add those all important finishing touches, here you will enjoy a hassle-free shopping experience with everything you need in one place.
SPEECH TIPS: How To Write The Perfect Wedding Speech
La Crème Boutique, Wexford
Nestled in the South East's fashion capital, Gorey, Co. Wexford, La Crème Boutique is a must visit for any mother of the bride or groom and the style-savvy lady looking for something a little bit difference. A magical world in every way where wishes and whims can be indulged in every way.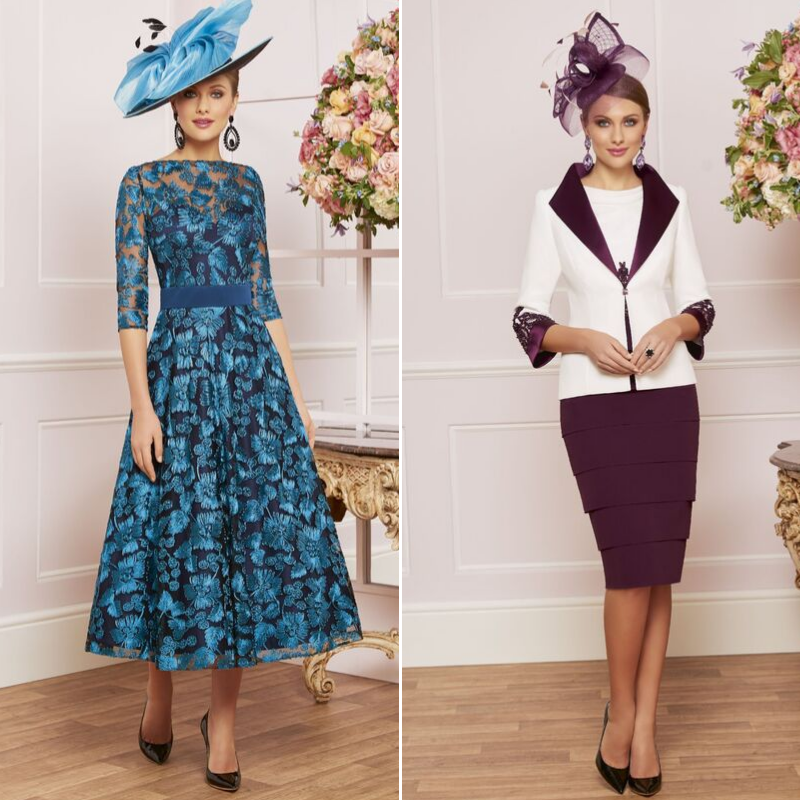 La Crème offers a fabulous shopping experience the moment you step foot across the door. Their mother of the bride and groom ranges their biggest and most diverse collections yet, with show-stopping outfits from 80 Irish and international labels. La Crème takes pride in doing things differently with astonishing collections fit for any occasion. Their trained stylists will work with you and advise on what will work with for your shape and size and help you find the perfect fit for that special day.
The Fashion House is a family owned business with a wealth of experience in both retailing and manufacturing, spanning over 60 years. They specialise in Mother-of-the–bride/groom, well- dressed guests and all types of occasion wear.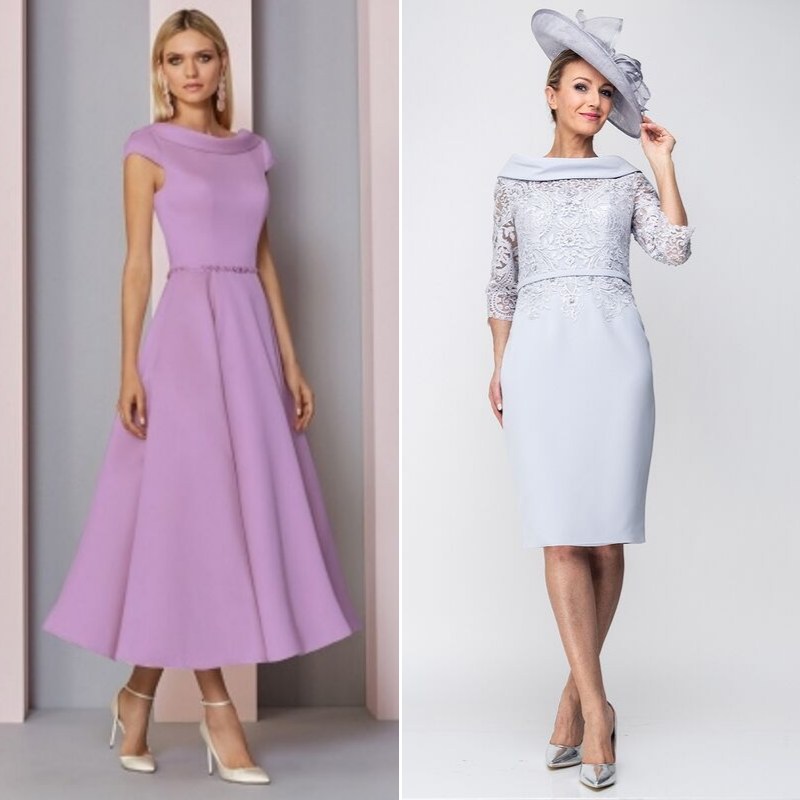 They pride themselves on their extensive range of stock with sizes 8 – 28, which their professional buying team source from all over the world to ensure that they offer clients the most unique, contemporary and exclusive collections. With a wealth of experience and long history of manufacturing comes a much greater knowledge and appreciation of fabrics, cuts, styling and fits.
Set Featured Image Credit: Aideen Bodkin
____________________________________________________________________
Discover your mother of the bride style on our international bridal catwalk at the Wedding Journal Show, Belfast this October.
DISCOUNTED ticks can be found online – CLICK HERE!