It is becoming increasingly popular for couples to get married in destinations such as Malta…
Would you and your partner have like to elope abroad? Destination wedding can open up an endless list of incredible locations to host your big day. Malta in Portugal is considered a top destination weddings to get wed abroad!
We have done our research, and picked the hottest locations for your wedding abroad in 2024/25! Be sure to make your guests squeal with delight when they open that invitation!
We have rounded up the top recommended destinations in Malta so you don't have to look anywhere else!
Let's get searching!
Villa Arrigo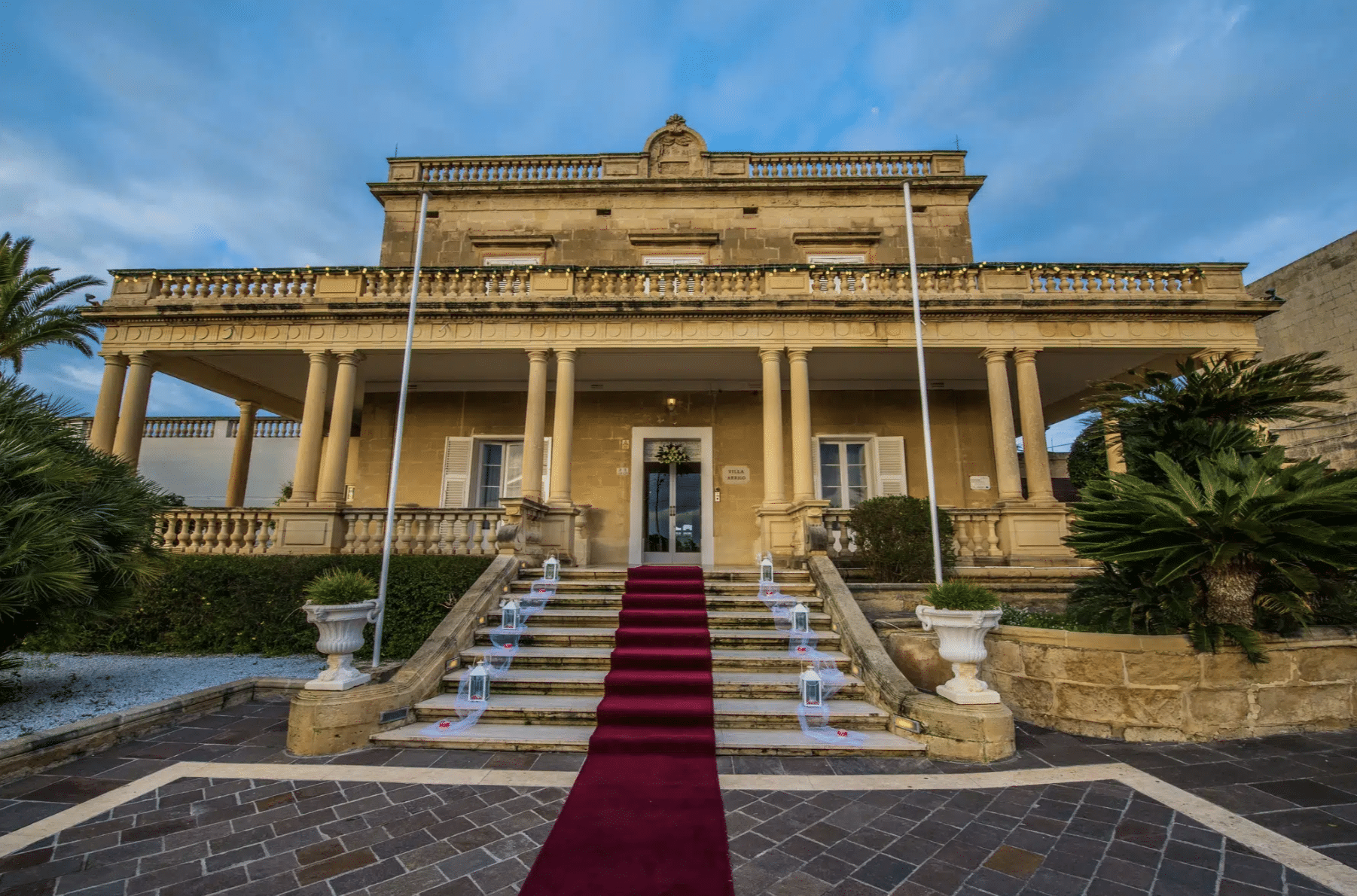 Villa Arrigo is an elegant Villa situated in San Pawl tat-Targa, an exclusive area in the Maltese Islands. This majestic villa offers you a delightful venue for any occasion. The décor, grand marquee and immaculate gardens create a pleasant and tranquil atmosphere. An ideal setting for any special event.
Dating back to 1887, it was originally known as Villa Garcin which belonged to the Garcin Family. After many generations the estate was sold to The Agius family. In 1986, they decided to rent the property to Mr. Ralph Arrigo. He changed the name of Villa Agius to Villa Arrigo and the property became one of Malta's leading event venues.
The Phoenicia Malta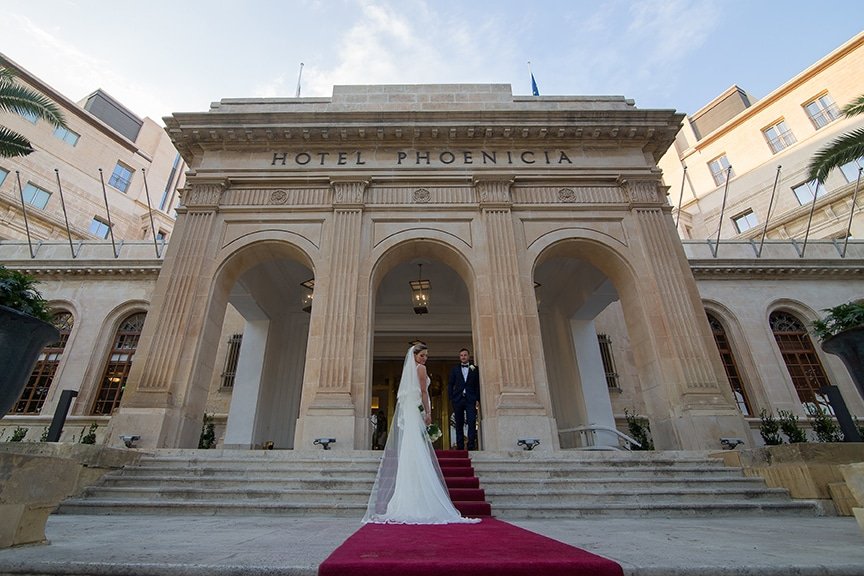 With its unique location at the heart of the Mediterranean, surrounded by deep blue waters and bathed in over 300 days of sunshine each year, Malta is quickly becoming one of Europe's most popular wedding and honeymoon destinations. The island is easy to get to with direct flights from Dublin, Cork and Belfast. But it is more than just its location that makes Malta a chosen destination for weddings.
With its expansive 7.5-acre garden overlooking the Marsamxett Harbour and the Island's skyline, The Phoenicia Malta stands out as one of the island's most stunning wedding venues. The hotel itself is an architectural icon, steeped in a history that makes it part of the very fabric of the old city of Valletta. It has a combination of both indoor and outdoor venues that vary from the intimate to the more grandiose.
Hilton Malta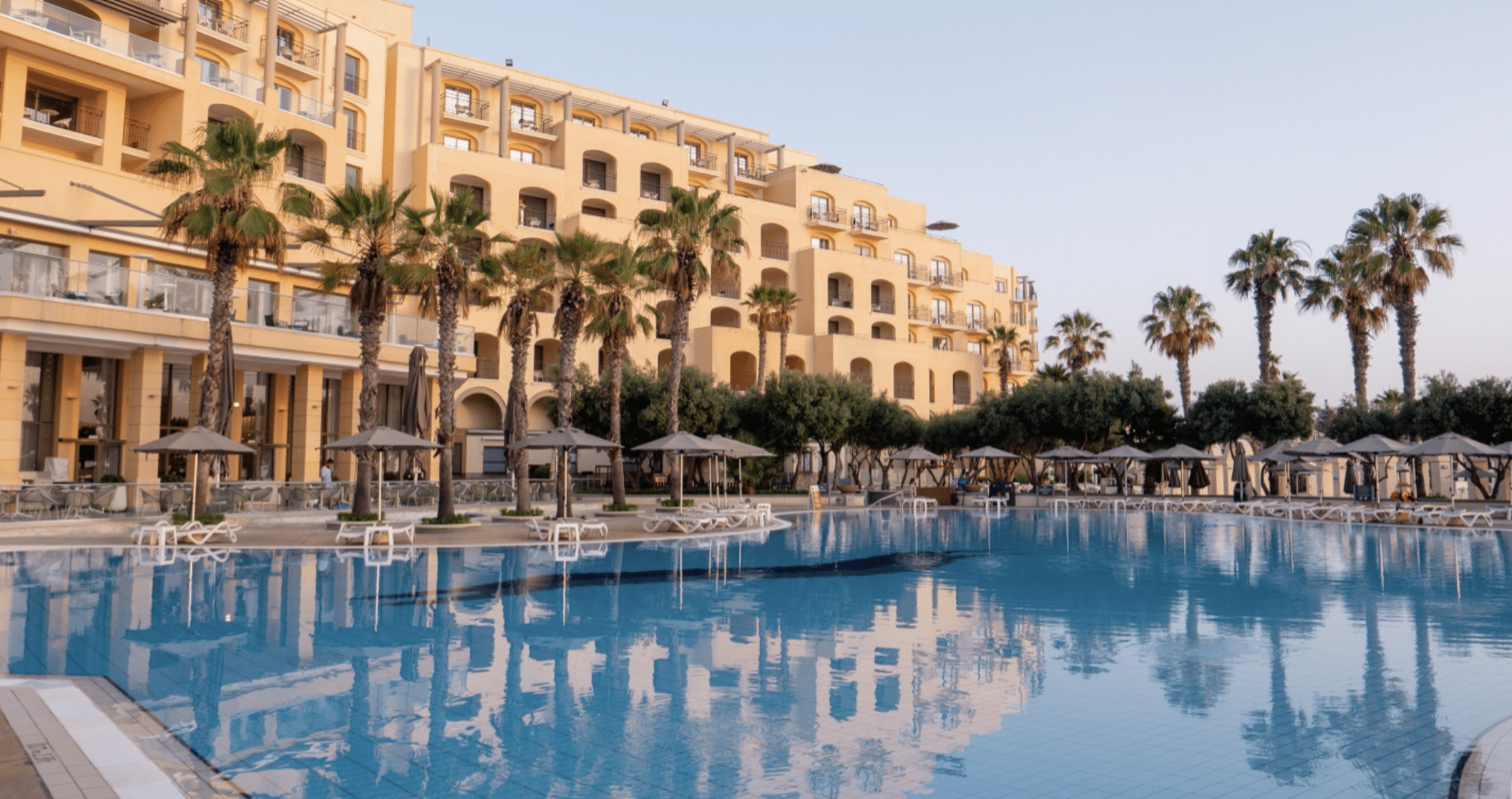 A cosmopolitan island steeped in 7000 years of history, blessed with a mild Mediterranean climate and clear blue waters all year round, Malta is an obvious choice for your destination wedding.
Tucked away in the beautiful Portomaso Yacht Marina, The Hilton Malta is perfectly located close to all key locations and yet offers a great escape from the hustle and bustle of the city.
Whether you are planning a lavish celebration or an intimate gathering, we understand how significant your wedding celebration is to you and you can count on our experienced Events Team to ensure that your wedding in Malta turns out to be just how you envisioned it and more.
Paradise Bay, Malta
If you are looking for the perfect venue for your beach wedding, Paradise Bay, Malta have everything you need to celebrate your love with an unforgettable beach wedding in Malta.
Literally by the water's edge and surrounded by stunning views of the islands of Gozo and Comino in the distance, Porto Beach is that distinctive beach wedding venue in Malta where all your dreams will come true.
They offer customisable wedding packages for every pocket. Be it a large-scale wedding or an intimate affair for a few guests, they will endeavour to make your wedding day extra special. A beach wedding at Porto Beach gives you peace of mind of a stress-free event in paradise. After all, their event planner is only a phone call or email away to help you sort through the details!
Still looking for your perfect wedding destination in Malta? Check out out destination wedding directory HERE!