Wedding Journal's Beth Mason tests Great Lengths Hair Extensions from Gifted Hair & Beauty for the perfect bridal look.
When I got married three years ago, before I'd even picked a venue, I knew there was no way I could wear my hair loose. We're all aware that very fine, shoulder length hair does not maketh the Kimmy K bride but what I didn't know at the time is that my hair wasn't even thick enough for the kind of up-styles I'd been lusting over in the pages of Wedding Journal.
I was dreaming of a full, messy bun, delicate braids, and a floral crown, so a trip to the hairdressers later and I had the option for any style I wanted on the wedding day, big bouncy curls for my hen party, and fab hair for the honeymoon Insta snaps; perfect!
View this post on Instagram

Fast forward to now and I'd been missing the kind of length and fullness only hair extensions can bring so when I heard about Great Lengths Hair Extensions, I just had to try them!
What is amazing about Great Lengths is that they use GL Tapes made of 100% pre-bonded human hair which feels really lightweight – especially if you have been used to other brands.
I went along to Gifted Hair & Beauty in Meigh, Newry which is only an hour's drive from Belfast and an hour and twenty minutes from Dublin. It's definitely worth the journey if you are thinking about transforming your look for the big day, as the girls in this salon know their stuff when it comes to hair extensions.
Owner, Rita, is such an expert at colour matching she was able to select an exact match for my hair from photographs alone. Although, this was only because I was working long shifts in the run up to annual leave, and is definitely not recommended for brides-to-be.
Arriving at the salon and any pre-holiday stresses melted away as stylist Natasha quickly organised a coffee and settled me down for a luxurious treatment using a shampoo to make my hair especially susceptible to the GL Tapes.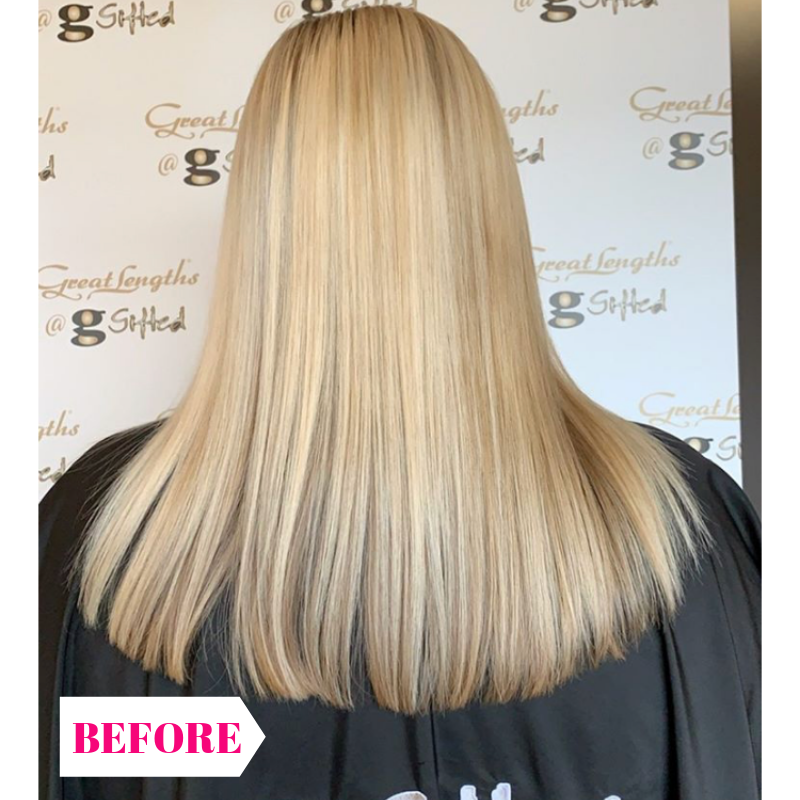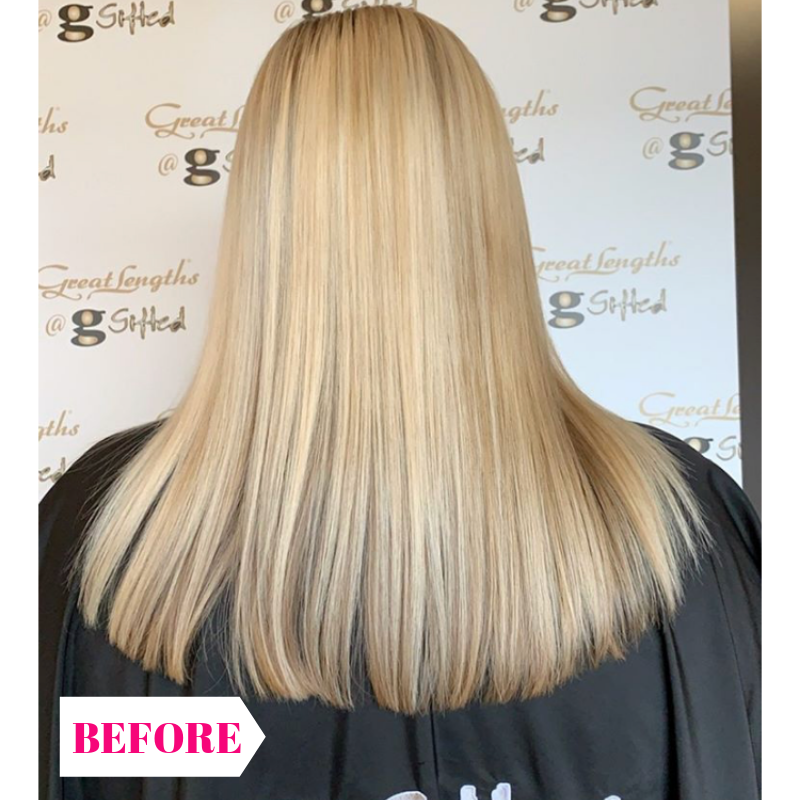 Using a range of darker and lighter shades, the tapes were then applied to my hair in layers and styled into place giving me a fuller and longer look. The great thing about tapes is that they provide minimal damage to your own hair as there is no tightening of clips.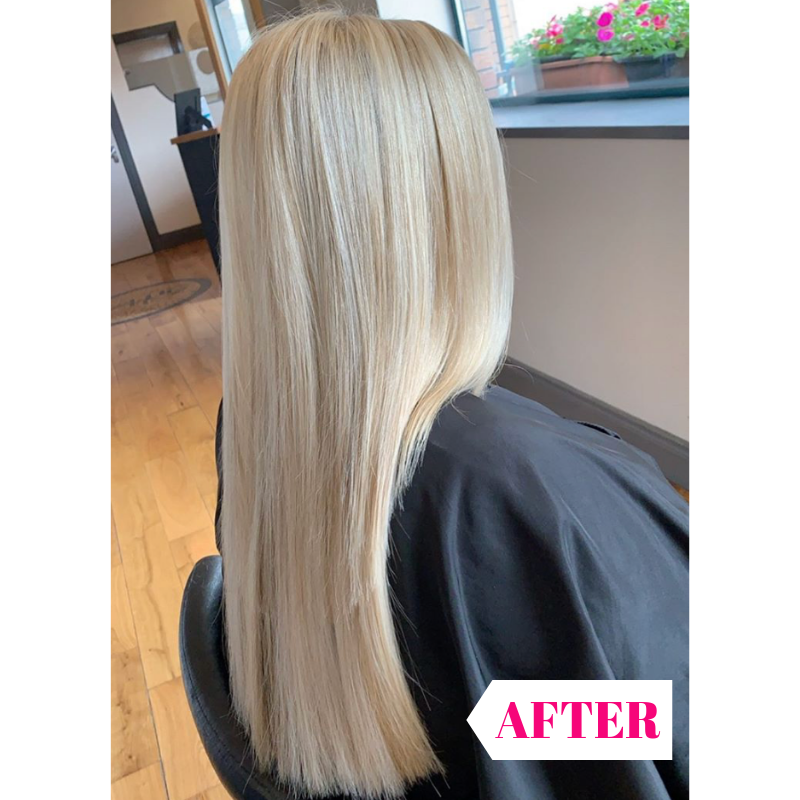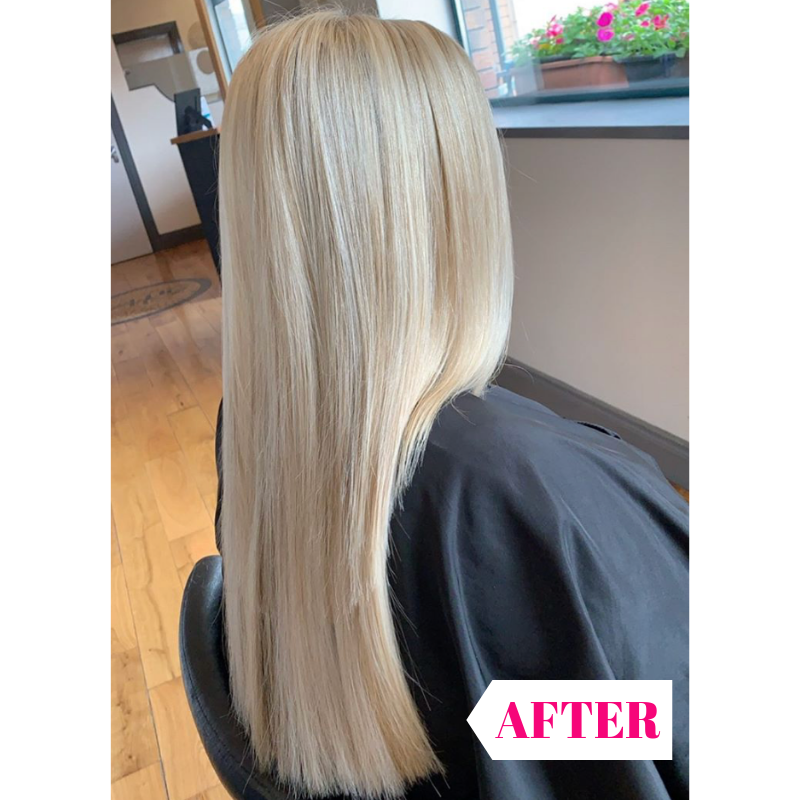 Natasha chatted away throughout, advising on aftercare and when brides should ideally make an appointment to discuss colour consultation, (three months before the wedding should be ample to get the bridal hair you want). In less than two hours I was holiday ready and really wishing I had another trip down the aisle to show my gorgeous new do off.
The Verdict…
Whether you are looking for increased length or more volume, GL Tapes are ideal for any bride as they open up a whole range of options when it comes to hair on the big day and beyond.
For me, having tried other brands in the past, GL Tapes really stood out as the most durable and low maintenance while also being painless to sleep in. The Gifted Hair & Beauty team were exceptional when it came to knowledge of the product and the stylish salon is the perfect location to relax in while undergoing your dramatic transformation.
_______________________________________________________
To book your FREE consultation, simply call the fantastic team at Gifted Hair & Beauty on 028 3084 9888