We've rounded up some of Ireland's and the UK's top make-up artists to help you avoid any bridal beauty mistakes to keep you looking good on your wedding day.
PREP IS KEY!
As celebrity make-up artist Paddy McGurgan advises, 'whether you are going it alone or hiring a make-up artist on the morning of your wedding, always ensure you have enlisted a tailored skincare routine in advance of your big day. The most common complaints I receive from brides about their skin particularly in winter is excessive dryness due to the drop in temperature! One product that will target this is Mario Badescu Honey Moisturiser, £15.
ALL BASES COVERED
Paddy also recommends, 'For your wedding day, it is so important to look like YOU! Do not change your entire make up style, to look like some fairytale, it is all about looking like the best possible version of you! If you prefer a sheer or natural coverage in your day to day life, then keep this on your special day. My favourite foundation to use on brides on the morning of their wedding is Make Up Studio Face it Light Cream Foundation, £27.50.'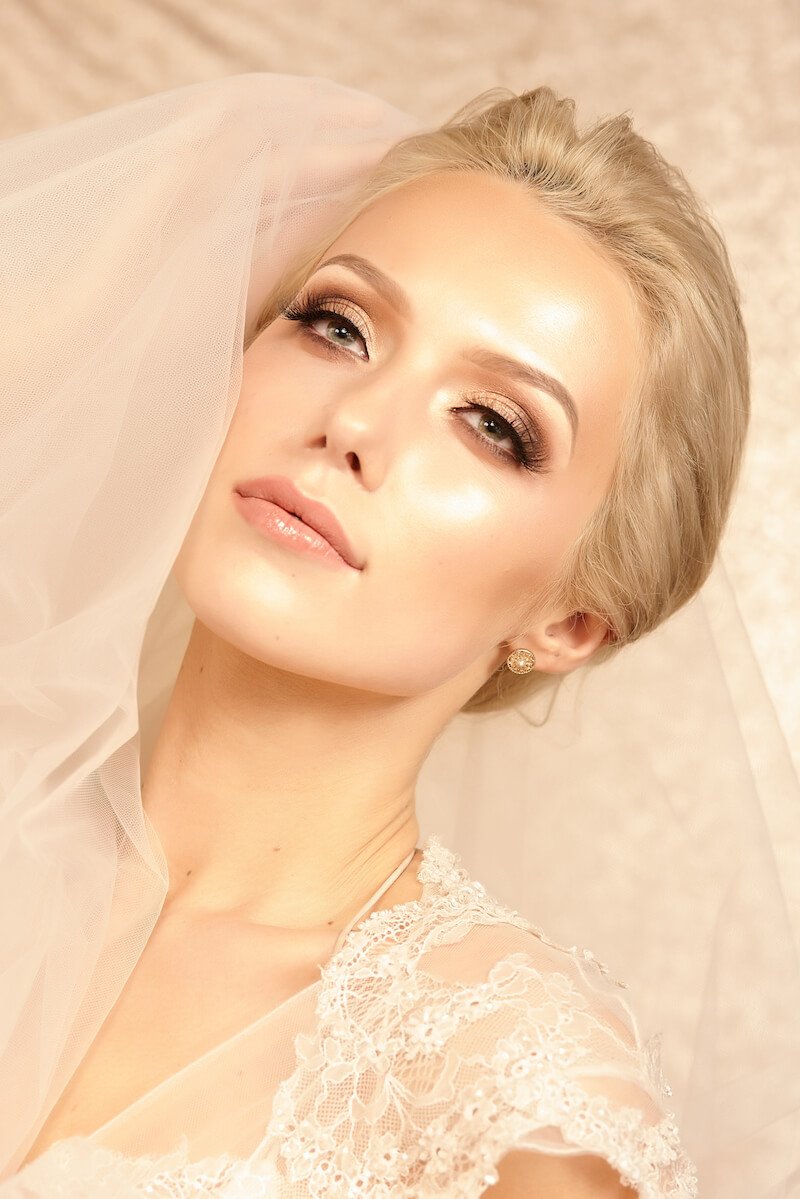 Pixi's Global Director of Training & Artistry, Amanda Bell adds, 'My favourite way of achieving skin with a lustre or a beautifully polished finish is taking a liquid foundation and mixing a drop of facial oil into it (use the back of the hand as your palette and decant a 10p size of foundation and add 1 drop of oil – mix gently with your foundation brush and apply) this gives a beautiful soft focus glow/dewy finish to your foundation. Also using a primer with light reflective particles (one pump mixed with your base) looks incredible and gives a subtler radiance. I love customising the base to create a flawless and bespoke finish. I would recommend the Pixi Rose Oil Blend and Pixi Flawless Beauty Primer.'
'If you love your coverage and contouring, then you will love Make up Forever Ultra HD Stick in Y505,' advises Paddy. 'As this is a cream based product it's so important to always blend your edges, so that the contouring and shading does not look deep and heavy.
'If you are conscious of your skin or have any raised pores or issues with your complexion, use Super Matte Loose Powder in Shade 14 (£32.50) down the centre of the face. It smooths out any imperfections whilst setting the make up in place for the day.
'For a powder contour, it has to be Make up Studio Compact Earth Bronzing Powder in shade M3 (£23.75). This is the most buildable bronzer I have ever used and depending on how heavy I am with my brush and how much product I use, I could literally use this on every client. It's so versatile and can create any look from a natural contour to a strong matte contour.'
THE EYES HAVE IT
According to celebrity make-up artist Ken Boylan, 'Using colours on the eyes can really make the eyes pop, and a heavier black liner will make the eyes look bigger too. For the spring bride I used colour on the eyes, a mix of greens and pale gold shades to enhance the eye colour. I went all out with the liner here using it to full effect on Naomi's green eyes. The black of the liner frames the eyes and give a much stronger look. This is great if you want to turn your day make-up in to a night make-up.
LIPS THAT WANT TO BE KISSED
Celebrity make-up artist, Christine Lucignano advises, 'Skin prep prior to the big day is essential, and when having these facials/treatments don't forget your lips! Ask your skin expert to concentrate on gentle exfoliation and hydration of the lips so you are ready to apply any chosen colour and formula and know that you will have staying power. Make sure you pick up a great lip treatment balm for your special day too as you will no doubt be kissing everyone you love. I recommend the holy grail of lip hydration Elizabeth Arden Eight Hour Cream in either Original or in Scent Free as well as By Terry Baume de Rose Flaconnette Lip Protectant.
'If you're having a professional make-up artist on your wedding day I suggest trying a few lip shades when/if you have a make-up trial. Keep all of your make-up the same but try on a few different tones and intensities and take pictures in NATURAL DAY LIGHT so you can get an idea of what you want. Ultimately, it is the shade that girls care the most about so weather you need to reapply or not, make sure your happy with the colour. I also suggest having a day shade and an evening shade as you may want to increase the drama in evening light.
'The 'Finish' and' Coverage' of a lipstick is quite important on your wedding day so educate yourself on the finishes/coverages available. Lipsticks  finishes –  stain, creamy, pearly, satin, heavy gloss/liquid, matte, heavy matte, etc. Lipstick coverage levels – sheer, medium, full, heavy etc. So even though you may like a lipstick that has some lasting power you can still get that with a Sheer Finish and a Sheer Coverage (YSL Rouge Pur Couture Glossy Stain, Estée Lauder Pure Color Envy, Bourjois Rouge Edition Velvet Liquid Lip as well as Bourjois Rouge Laq Liquid Lip). Or you can opt for the other end of the spectrum in Full Matte Finish and Full Coverage (MAC Retro Matte, Nars Pure Matte, CHANEL Rouge Allure Velvet, Urban Decay Matte Revolution Lipstick and Two Faced Melted Mattes).
'The market is packed with choices so don't just rely on what a make-up artist has in her/his kit, get out there and start sampling now! Your 'Wedding Day Pout' is ALMOST as important as your dress, so do your research.'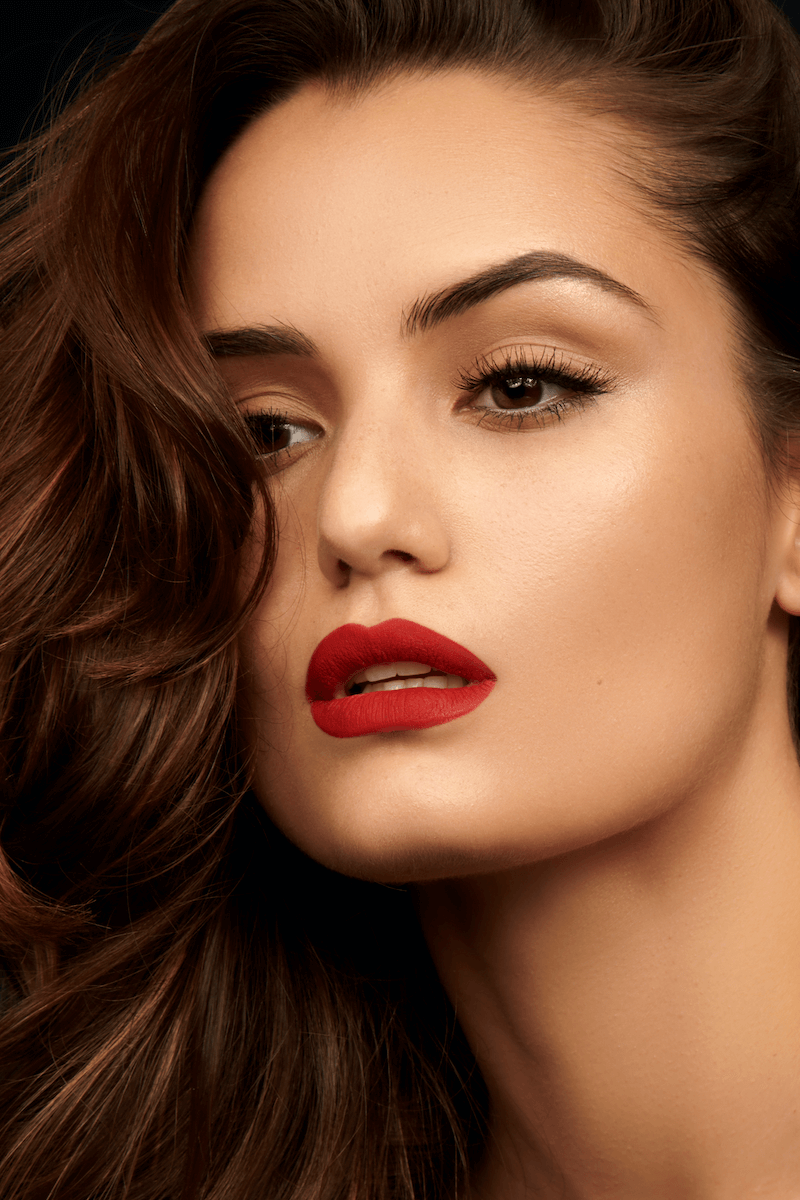 GOT IT NAILED
Ireland's 'Go To' Nail Technician, Pamela Laird, 'It's best to start your manicures a month or two before the big day. This gives you time to get the length to perfect the shape you want. Start by using Sally Hansen Moisture Rehab everyday. Rich in acai and algae extract nail rehab will have your nails and cuticles looking nice and hydrated.
'White will always be a great choice for a summer bride. It's different and really flattering if you have a bronze glow on the day. For the more conservative bride you can still nail the trend but try a semi sheer finish which will look more milky like Sally Hansen Complete salon Manicure in Pink Slip.
'A huge trend that we are still seeing all over fashion weeks is a matte finish. This can add great texture to a simple nude colour. My tip is this trend is best on a shorter nail. Try Sally Hansen 'Nail Rehab' as your top coat to get a velvet finish to any nude!
'Most brides are afraid of going for a colour on their big day but a way of trying something different is to go blue! Blue looks chic and if you find the right shade can work really well. It also ticks the 'something blue' box! Rimmel 60 Second in Pillow Talk is the perfect pastel blue. I also love a dove grey this is definitely for the more adventurous bride try Rimmel Super Gel in Bare Hug or Sally Hansen Miracle Gel in Greyfitti.'
Pamela's Top Tip is to ALWAYS use a base coat this will give you the best foundation to paint the perfect finish on your colour.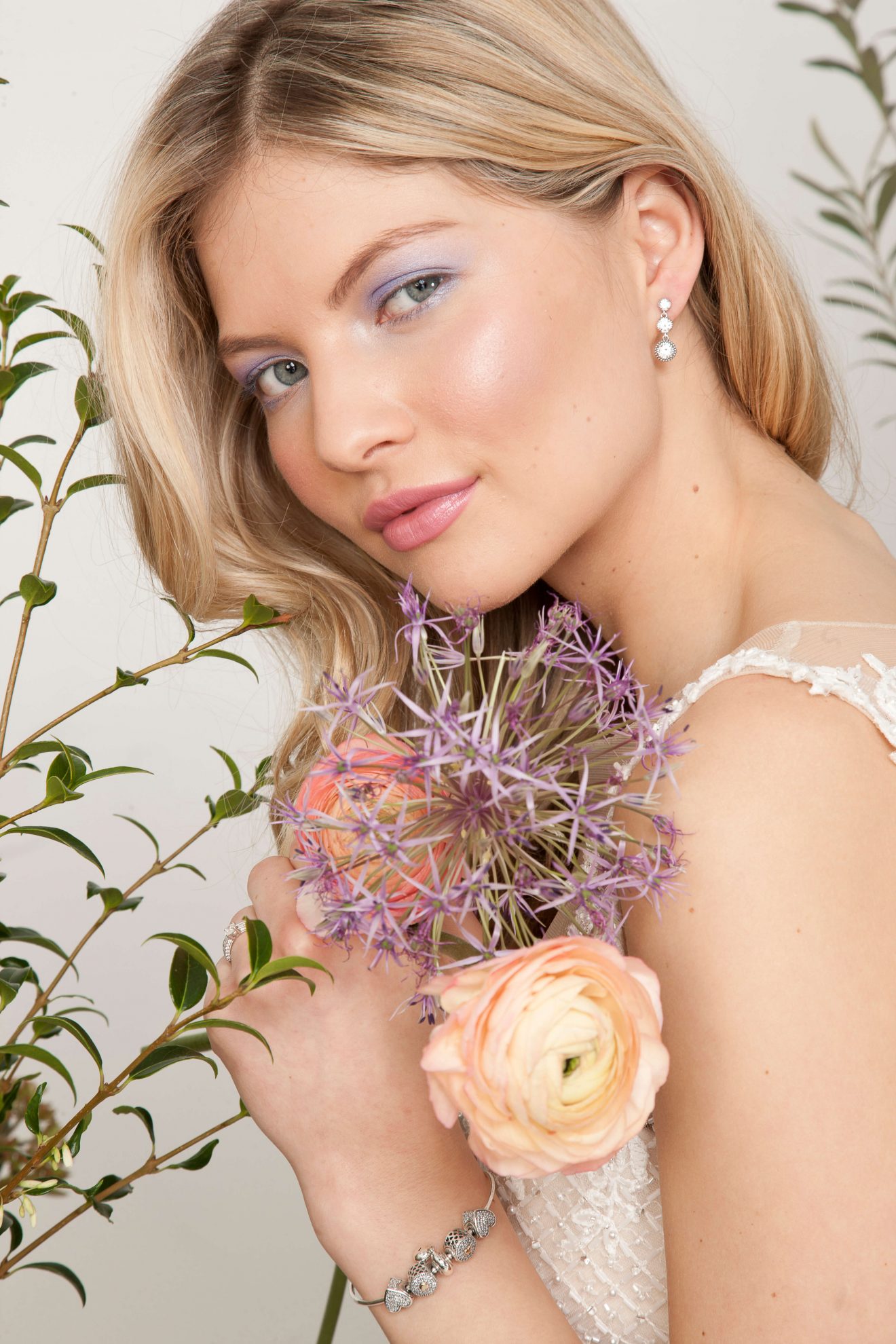 ON A FINAL NOTE…
Make-up artist Rebecca Bryson reminds you, 'Your wedding photo's are forever, and while big eyebrows or dramatic contouring might be trendy right now, in a year or so, trends will change. On your wedding day, you want to look like the best version of YOU, not someone else. Really think about that, do you want to look back in a few years and think, why on God's earth did I choose that look? Try not to be too swayed by family and friends, take into consideration, your dress, and the style of your wedding, but if you wear a black smokey eye every day, and on your wedding day have super natural make-up, you're not going to look or feel like yourself, likewise, if you usually wear natural make-up, opting for a smokey eye on your big day may not be the best choice. Small details will often make your look YOU, so if you wear winged liner or a red lip every day, tell your artist at your trial so they can incorporate this into your wedding make-up.'
Featured Image Credit: Lee Petra Grebenau