You've secured your dream dress, now comes another decision – which wedding shoe to choose! With so much variety in shops and online, there is a shoe for every personality.
To help narrow down the abundance of options, we have matched a shoe to every bridal type. Are you a bride who will be throwing shapes on the dancefloor? Prefer to keep a traditional style? Maybe you will opt for comfort over aesthetic?
Keep reading to discover which footwear matches your personality!
The Romantic Bride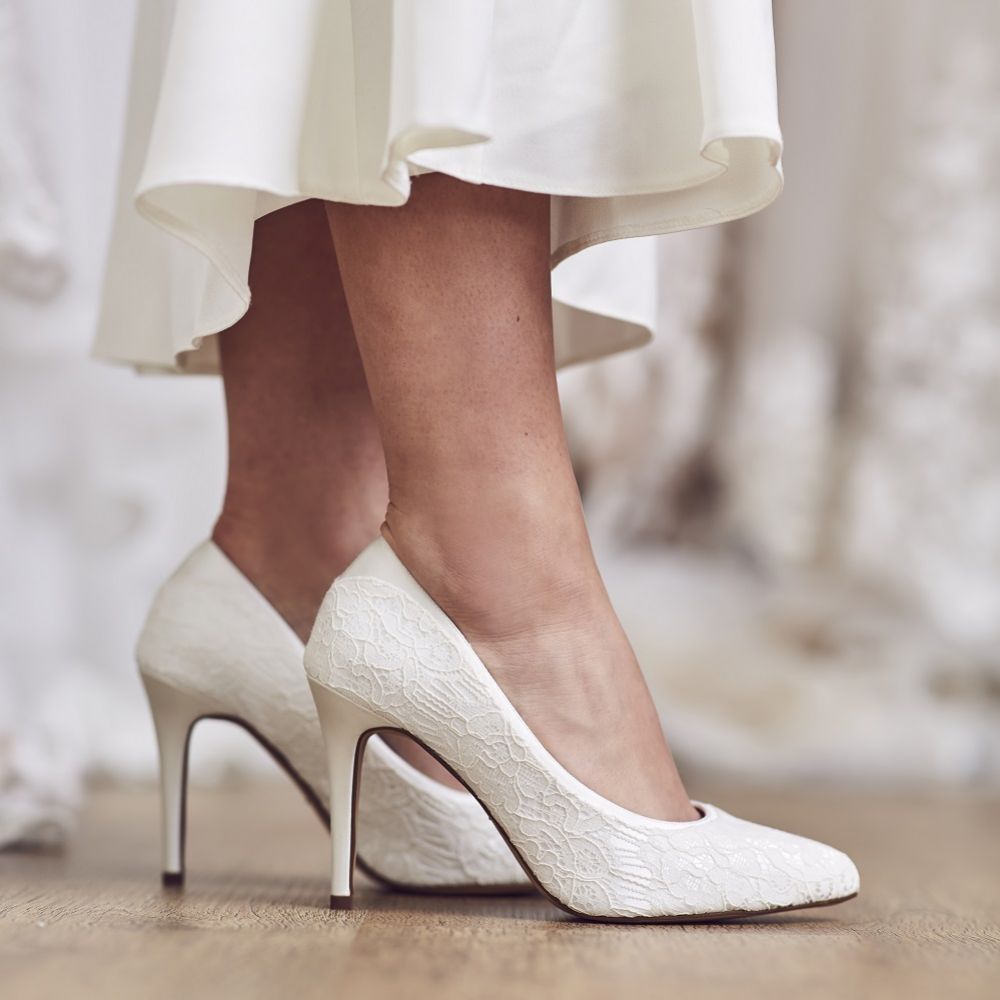 A stylish wedding shoe with a simple court design – perfect for all the romantic brides out there! Finished with luxury lace, this stiletto offers comfortable height and looks simply exquisite. Swoon.
For The Bride Who Prioritises Comfort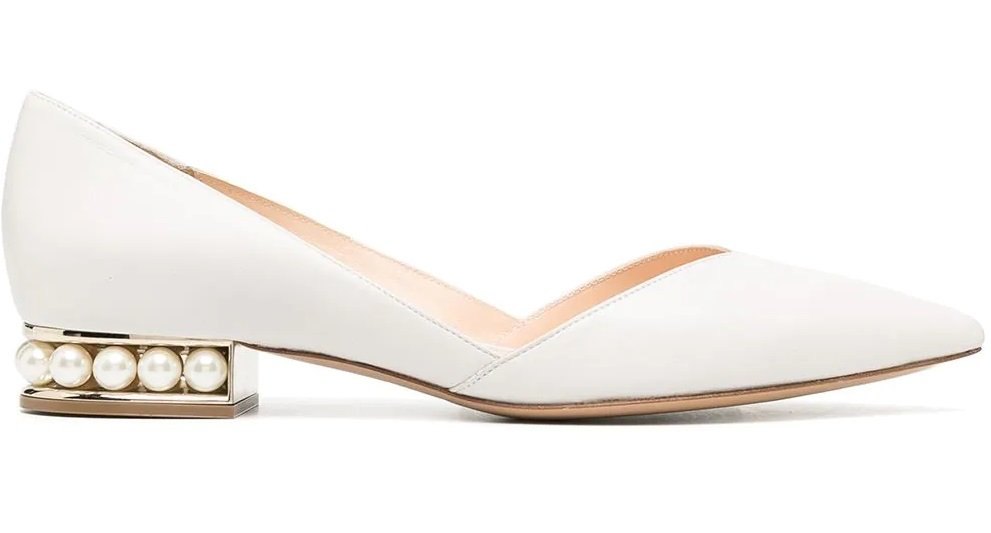 Be comfortable and look stylish at the same time with these beautiful Ballerinas by Nicholas Kirkwood. Comfort is key on your wedding day and these flats will thank you at the end of the night! Can we just appreciate the pearls in the heel – how cute!
RELATED TO: 15 Affordable (And Gorgeous!) Flat Wedding Shoes
For The Bride Who Wants All Eyes On Her
With these jaw-dropping Jimmy Choo heels, you won't be walking down the aisle – you'll be strutting! The sensual high stiletto heel perfectly complements the pointed toe and is sure to demand the attention of all your guests. The crystal and pearl arch strap is the cherry on top of these very decadent shoes.
For The Brides Who Like To Keep It Traditional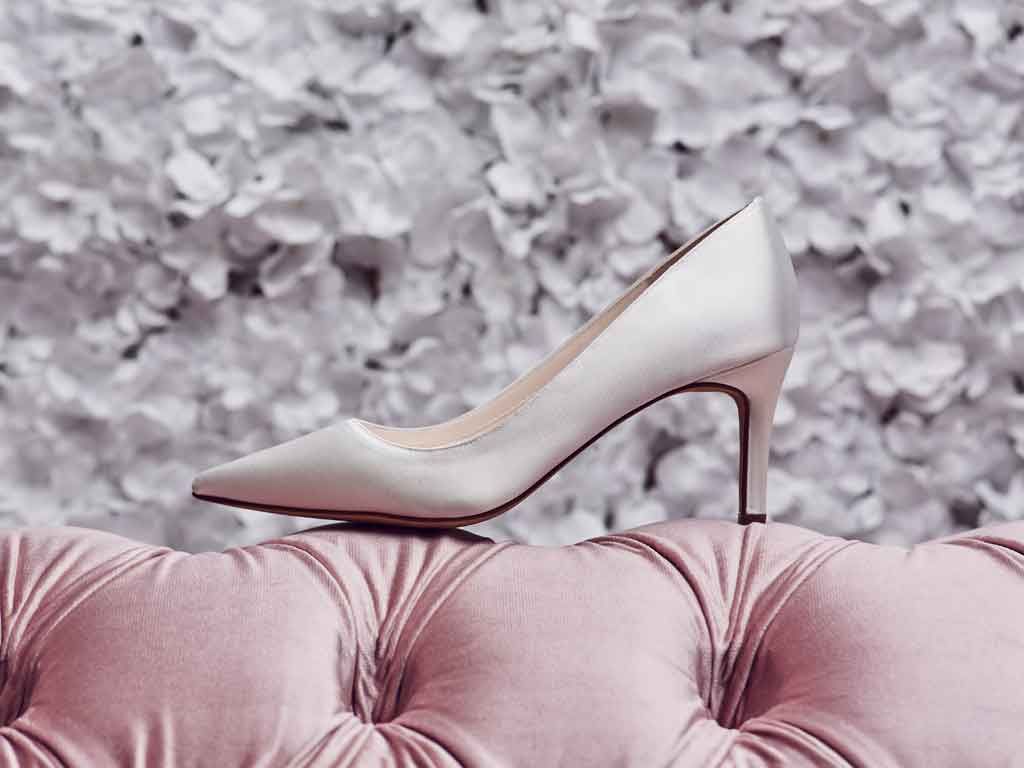 If you are a bride who prefers to keep it traditional, then these satin wedding heels from Rainbow Shoes may be the one for you. Simple yet stylish, these shoes would complement any dress type and the court heel ensures maximum comfort. Beautifully understated and utterly timeless.
RELATED TO: The Bridal Accessories You Need For Your Big Day
For The Bride That Loves A Dance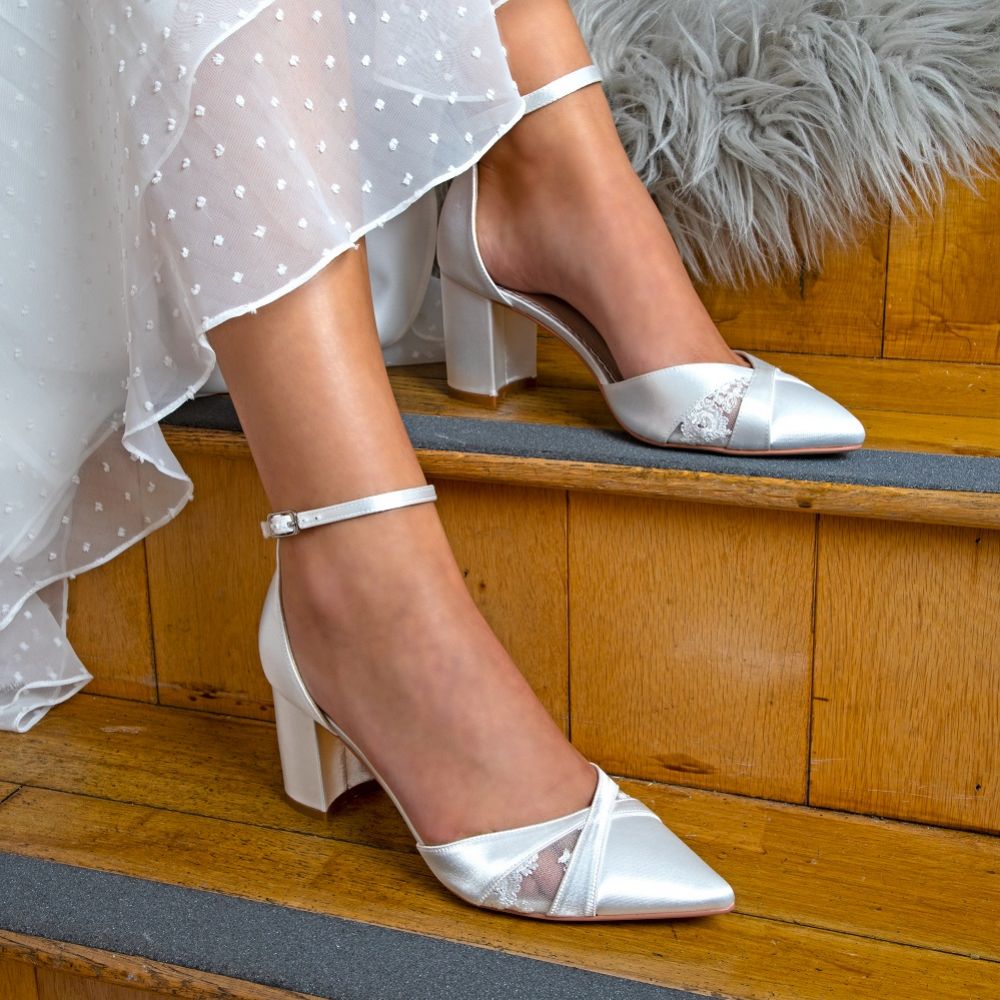 If you're a bride who will be the first on the dancefloor, then this block heel will offer that bit of stability for when you're throwing shapes. Complete with a leather insole and cushioning, these shoes will keep you dancing to the wee hours. The criss-cross design over the pointed toe, complete with mesh insets, adds a stylish touch.
For The Bride Who Is Totally Not Into Heels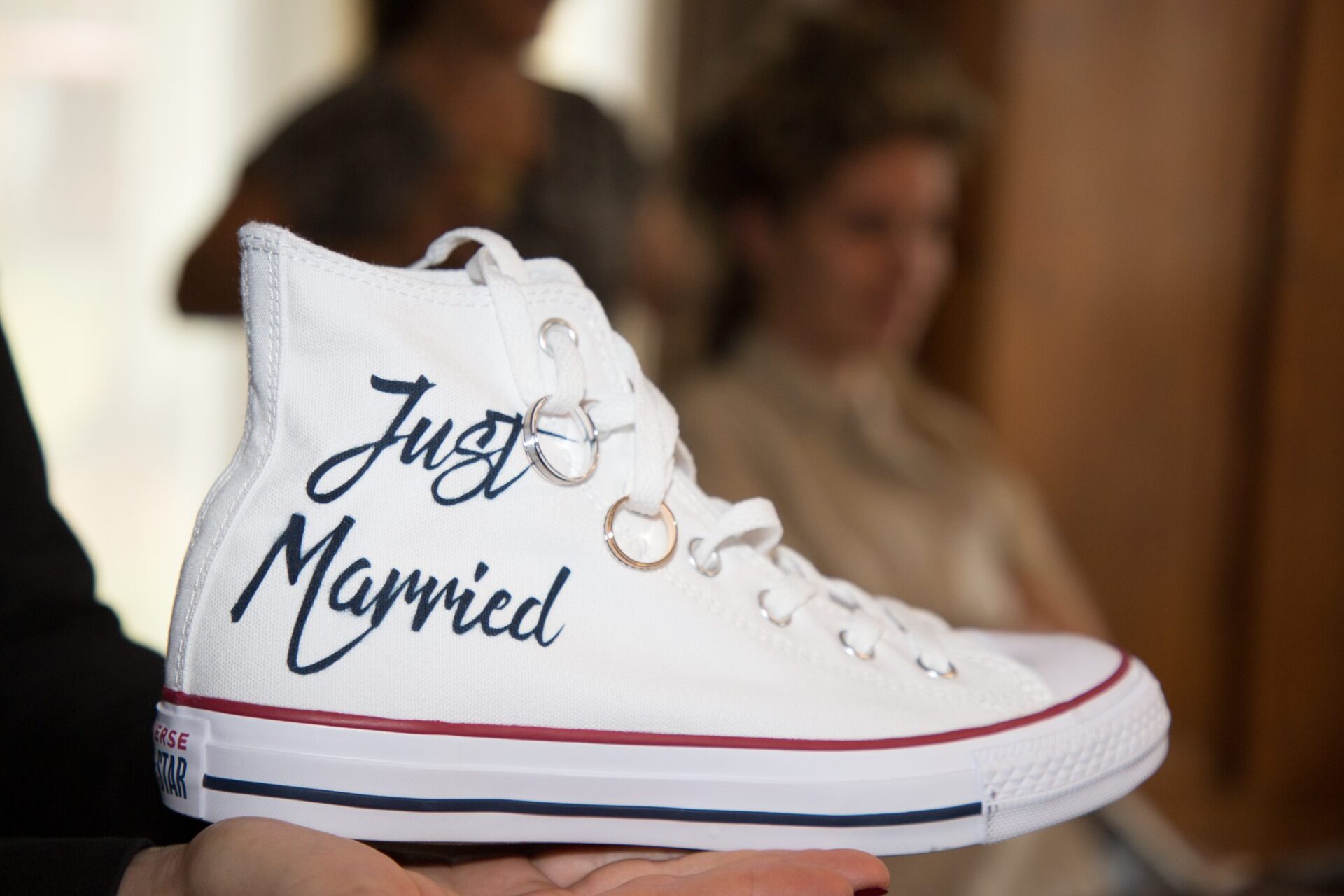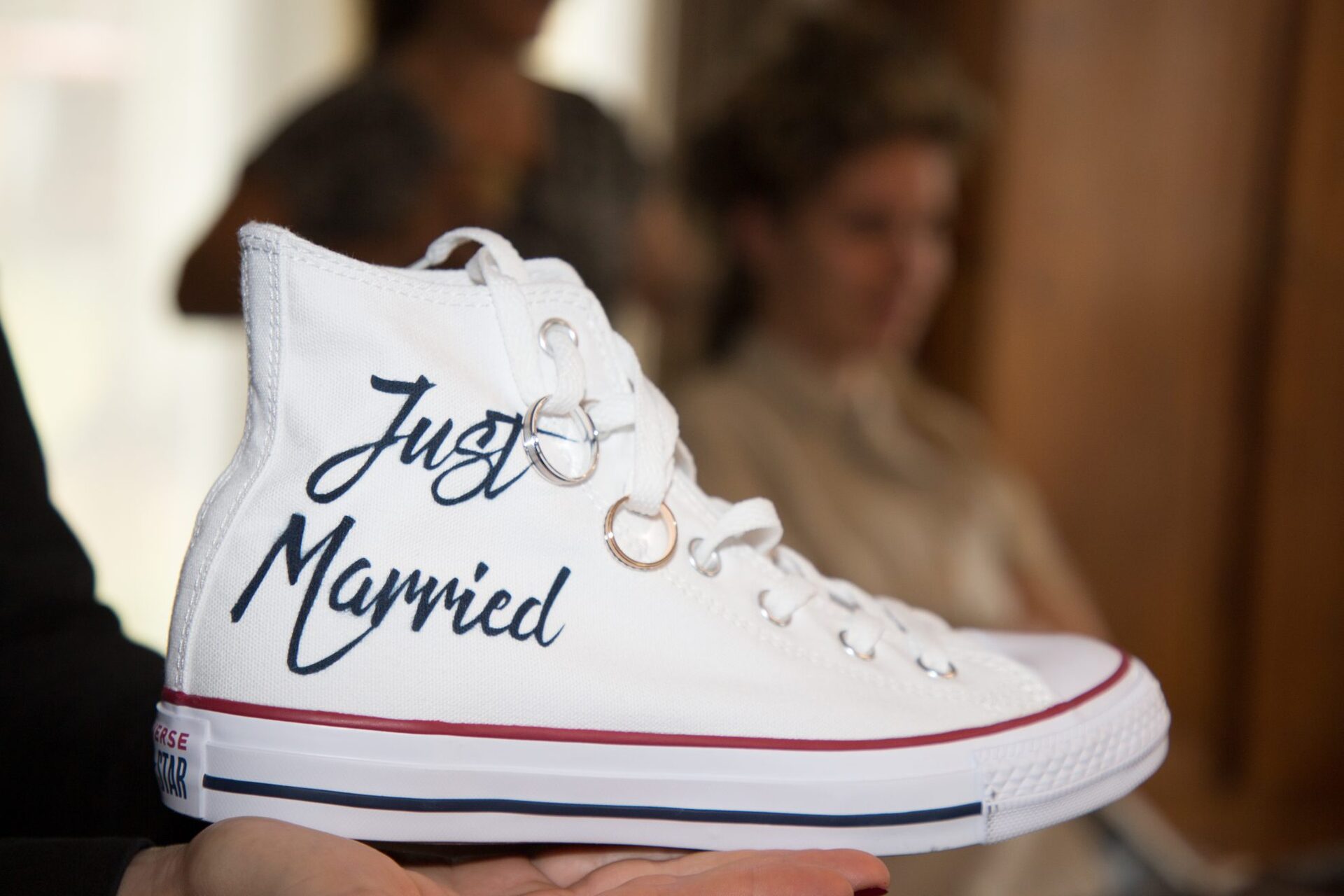 Not feeling heels? Don't fret! If you have been scrolling through Pinterest for wedding inspo, you may have noticed many brides opting for the white Chuck Taylor. Made from a canvas material, it is so easy to customise this footwear!
For The Free-Spirited Bride: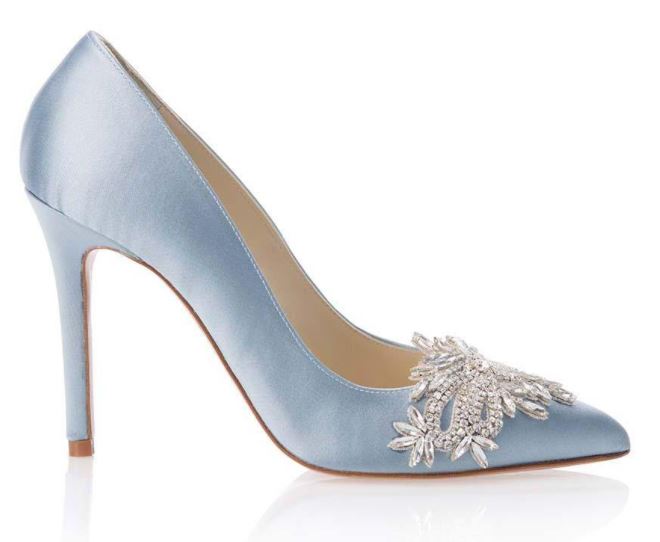 If you would like something a little different to the normal bridal footwear, then this blue shoe may be perfect! This pale blue hue peeping out for under your dress adds a pop of colour to your ensemble and the crystal detailing on the toe adds an elegant touch. Be bold and be different with a coloured shoe.
Sign up to our newsletter to get all the latest from The Wedding Journal! Join Here>>>>http://eepurl.com/ck9vLb