Bridesmaids are responsible for many delegated duties, but their main role should be supporting the bride with whatever she needs – here are all the little alternative tasks you can ask your bridesmaids to take care of…
As well as wearing beautiful dresses, clutching their bouquets and looking pretty by your side, bridesmaids have a lot of essential duties when it comes to helping you to achieve your dream wedding day.
Our recent article explained the important duties of a bridesmaid, from organising the hen party and planning the transport to helping with dress shopping – but what about the little things, which can sometimes matter the most on the day!
When it comes to supporting the bride on her special day, the best bridesmaids will do whatever it takes to keep her happy and relaxed, so here are some little extra tasks you can assign to your bridesquad that may become a big help later down the line…
RELATED TO: Why We Love Sage Bridesmaid Dresses
Create a wedding 'emergency kit'
This one sounds a little extreme but hear us out! Your wedding day is one of the biggest days of your life, so you can never be too prepared – chances are you'll probably be very busy socialising with guests and having fun with your new hubby, so having a bridesmaid handy with a quick fix including extra makeup, tissues, a sewing kit and deodorant could really pull you out of a hole on your big day.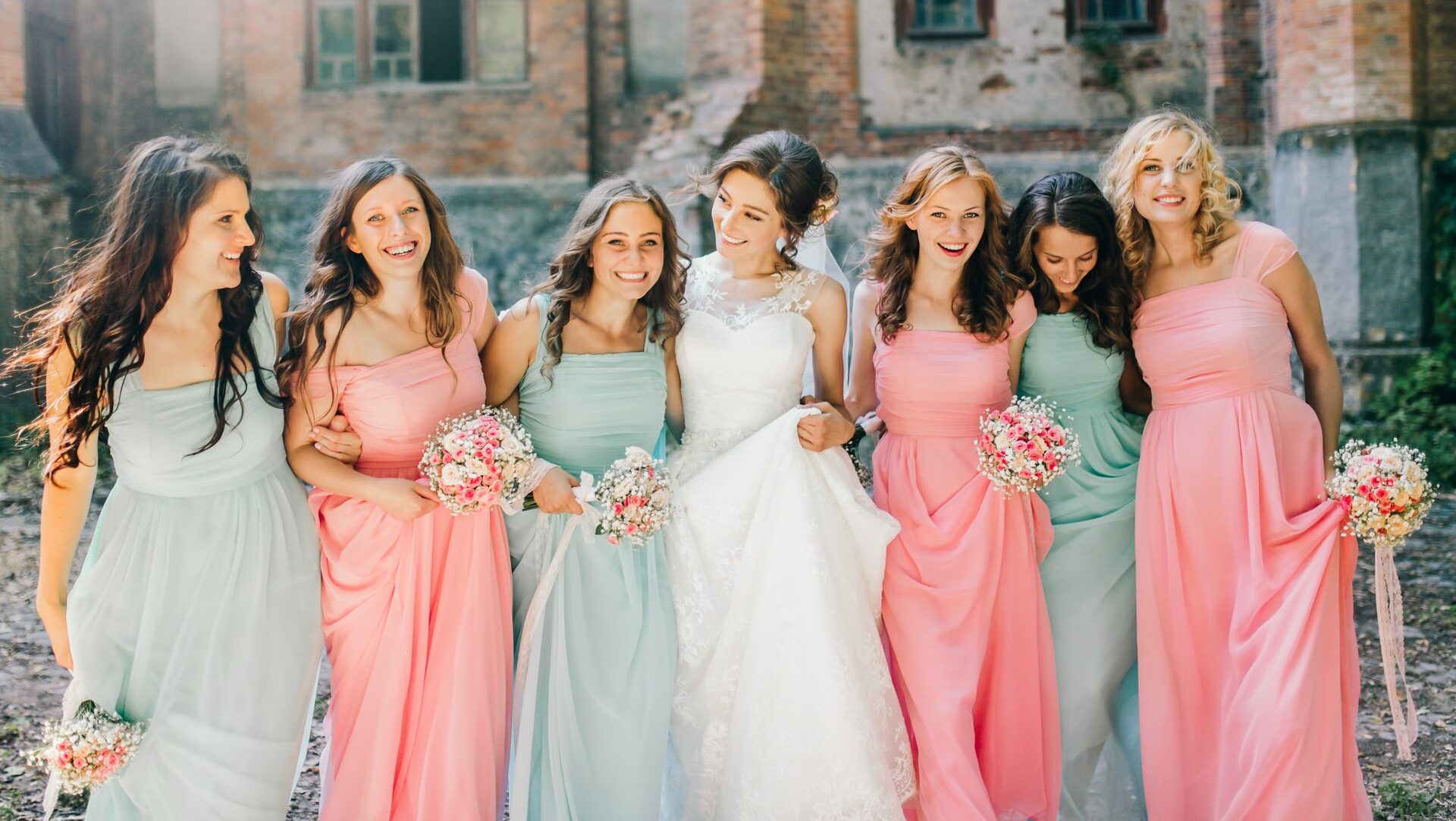 Collect your last-minute must-haves
In the days leading up to your wedding, chances are you'll probably be a little stressed organising those finishing touches. So ask your bridesmaids to collect your last-minute must-haves such as the wedding cake, the flowers and anything else that may not be delivered directly to the venue.
Act as an emergency contact for suppliers
Planning your dream wedding can take a lot of work and is a lot to put on just two people – so why not get your best girls involved? Put them down as an emergency contact for your wedding suppliers – this way if you're up to your eyes in other planning activities, your vendors have an alternative contact that they can liaise with.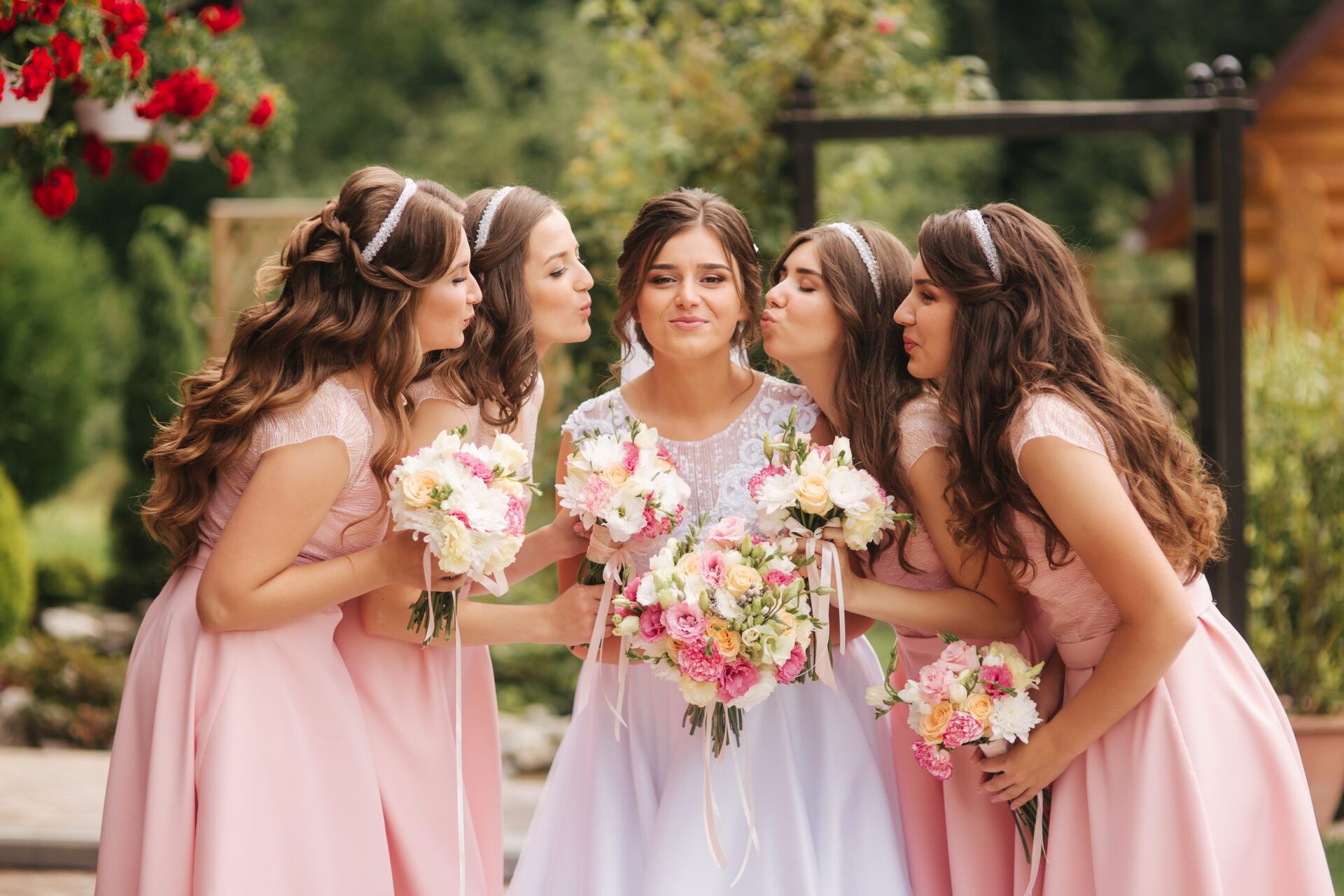 Help set up the venue
You may have a million and one things to take care of the day before your wedding, so why not ask your bridesmaids to get down to the venue and make sure everything is in order for your special day! This will help you feel a little less stressed and will save you time to focus on other things that need your attention – they can help set up the décor, place decorations, fix chair covers and anything else to make sure you walk into your dream ceremony stress-free.
RELATED TO: Who Pays for the Bridesmaids Dresses?
Supervise junior bridesmaids and flower girls
When you arrive at your venue, your maid of honour will probably be attending to all your needs. So the other bridesmaids could look after the little ones and make sure they don't get into any trouble! These could be the junior bridesmaids, flower girls or any other children in the bridal party who need a little extra assistance.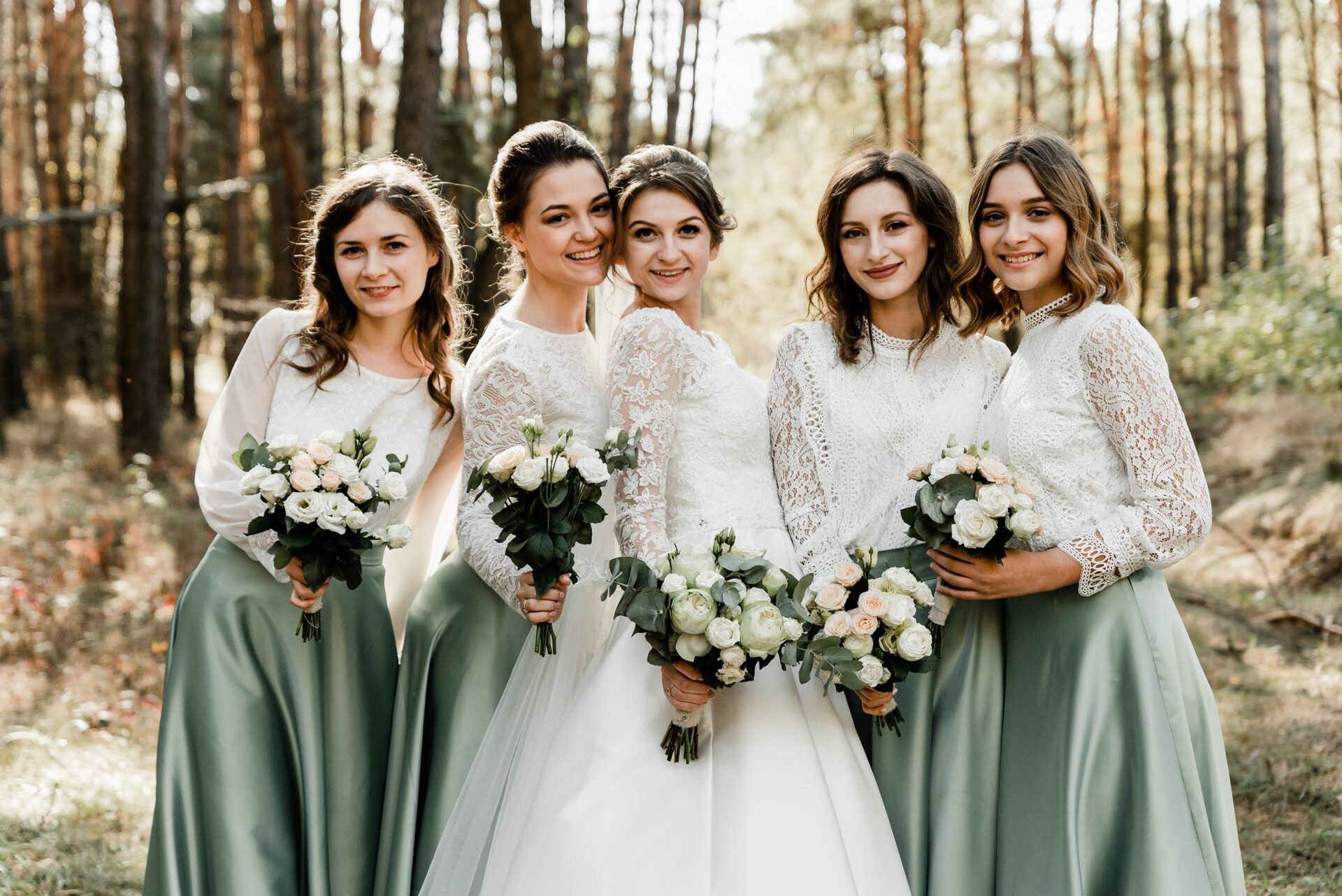 Assist with the clean up
After the biggest day of your life, rest assured you'll probably be exhausted and might even have a plane to catch! So, let your bridesquad help with some of the aftermath by cleaning up the venue. Although the venue will probably have cleaners on hand for this, they can assist with taking down decorations and general tidying. You can also ask your bridesmaids to take your wedding gifts home if you've already set off on your honeymoon.
*TOP TIP*
Bridesmaid roles are very important and can be a lot of work for your girls to help you feel at ease and stress-free on your day – so, to make sure they know how grateful you are. It's always nice to send them a little thank you gift for all their support on your big day.
Sign up to our newsletter to get all the latest from The Wedding Journal Join Here>>>>http://eepurl.com/ck9vLb