Here are a selection figure flattering designer wedding dresses that guarantee you will look and feel fantastic on your wedding day.
1. Cape Cover Up
Not only does a cape offer extra coverage for your arms and bust during the ceremony, and the reception if you wish, but nearly every designer showed at least one wedding dress topped off with either a funky cropped capelet or a full-length cape making it a totally on trend feature for 2018!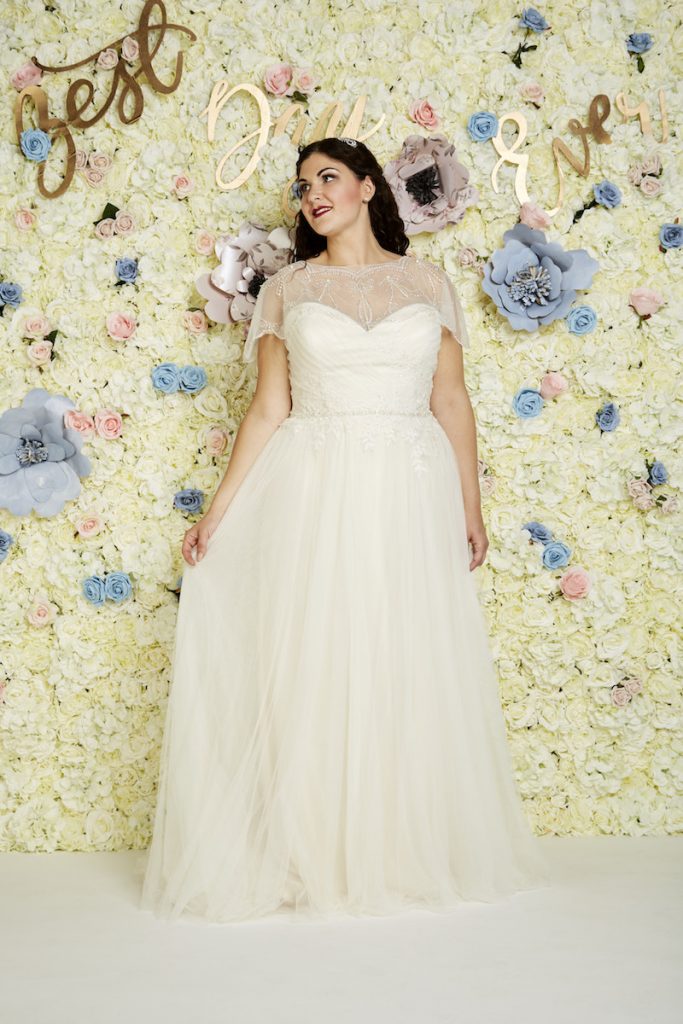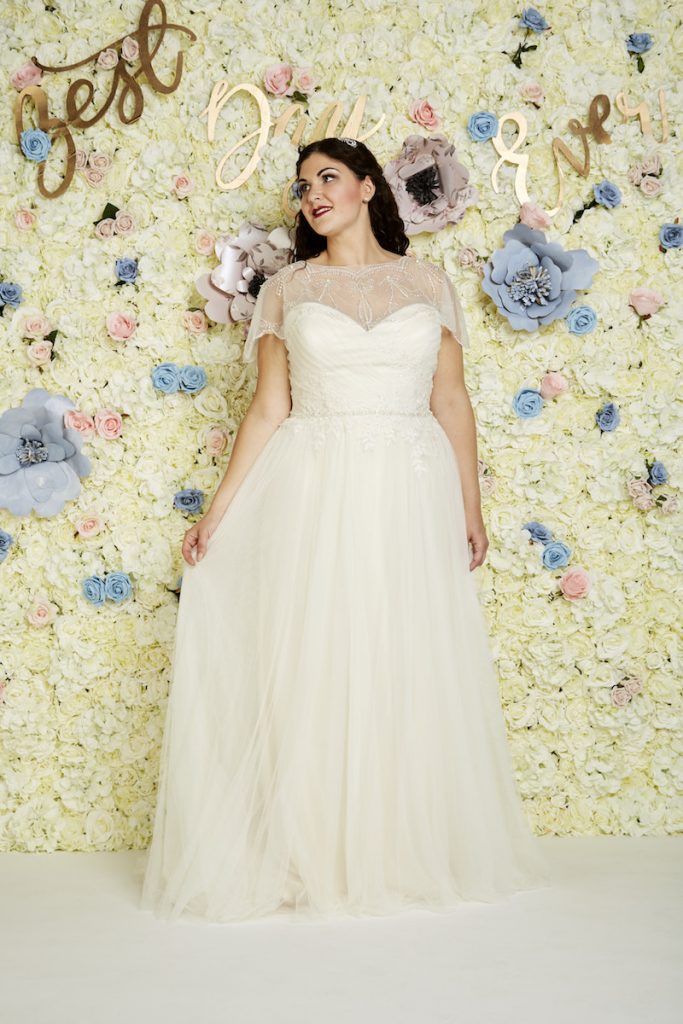 2. Short & Sweet
Exposing the slimmest part of your leg, a mid-length or tea-length wedding dress can be extremely flattering. This season wedding dress lengths have been getting shorter and we think they look ever so pretty and romantic! Plus, they are easy to move about – especially when you hit the dance floor!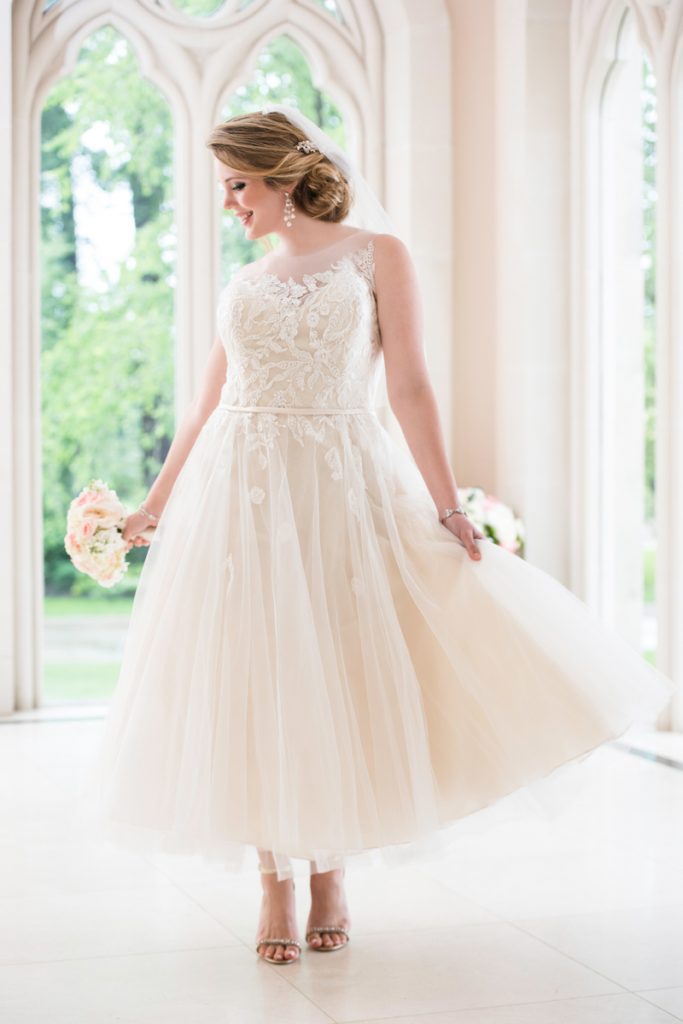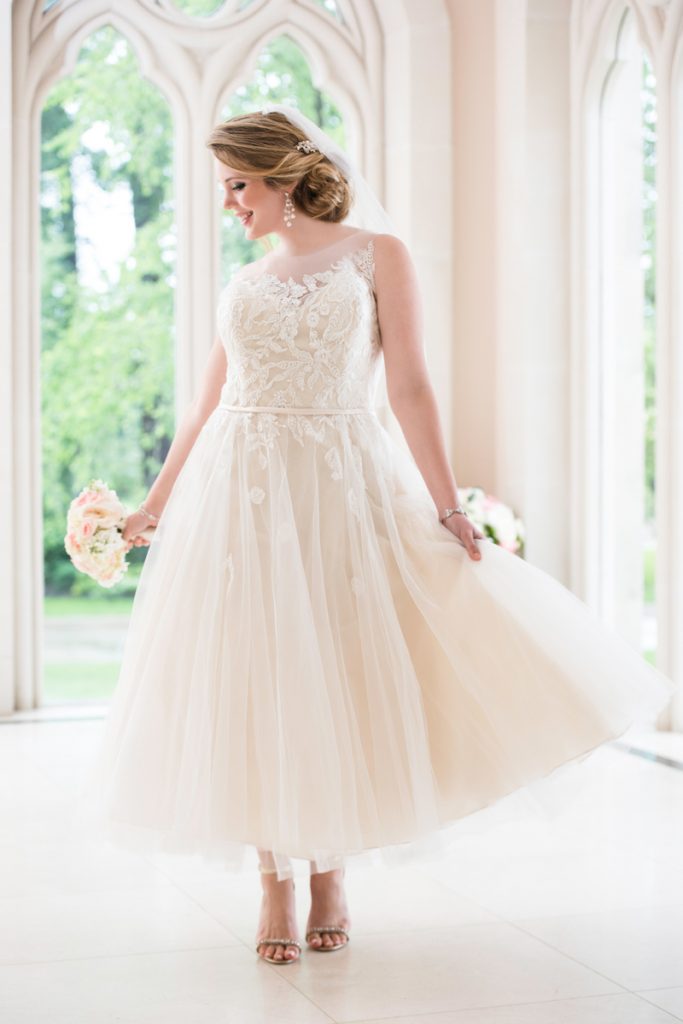 3. Love Lace
Accentuate those curves you love in a stunning form fitting wedding dress with lace appliqués. There's nothing quite as romantic as a lace wedding dress, and heavier lace with large patterns is the on trend take on those more traditional lace covered gowns.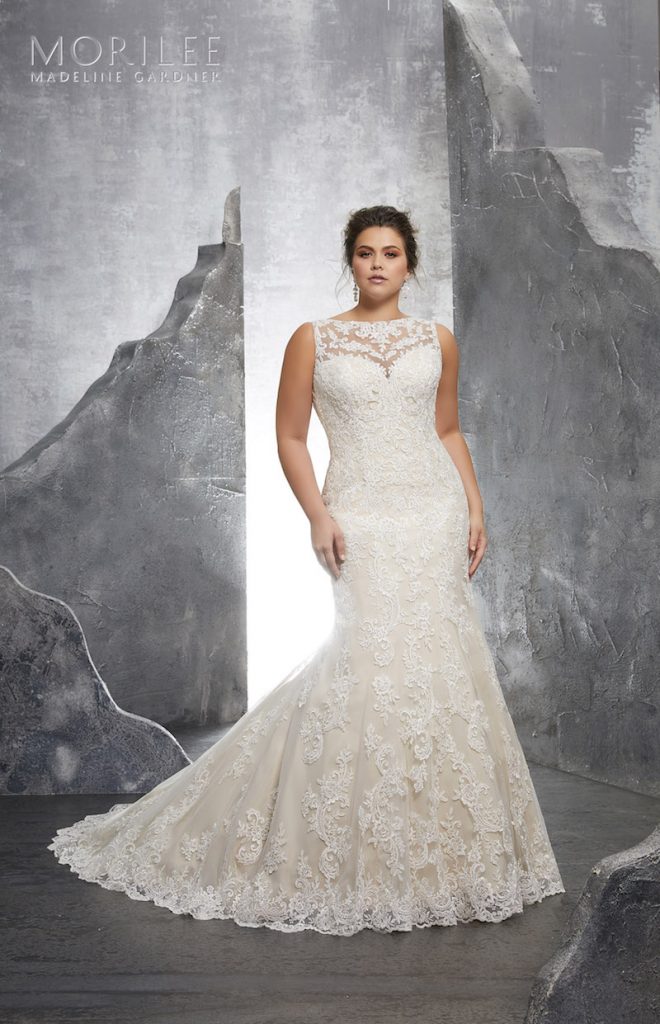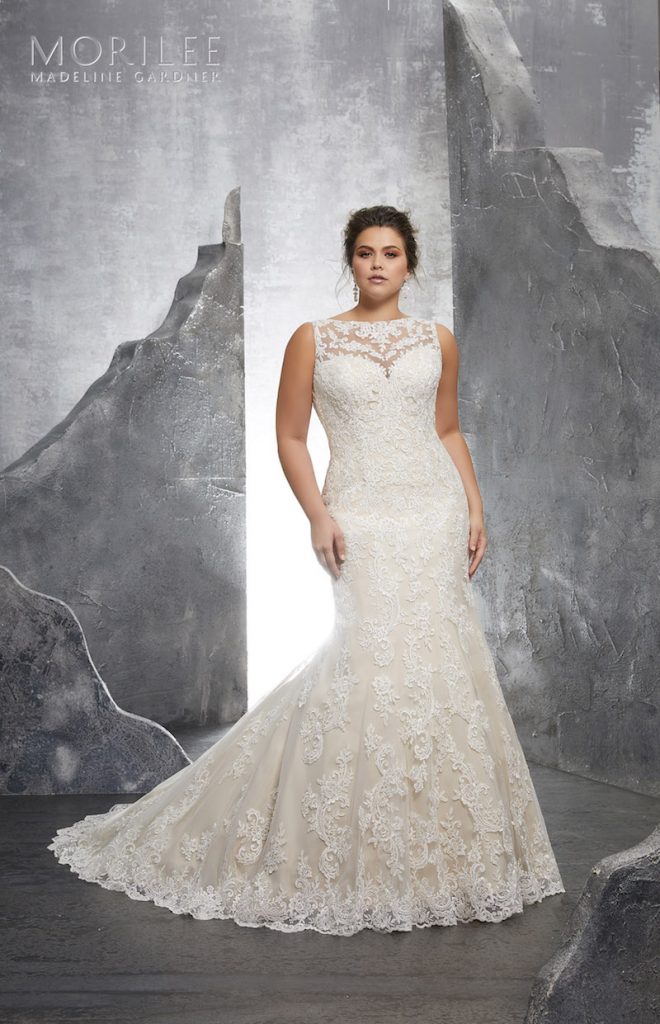 4. The Princess Dress
If you have always dreamed of a voluminous princess ballgown then you will be looking for a dress with pretty lace detailing, lashings of tulle and a sprinkling of sparkle to complete your fairytale look. As well as being your dream dream, a ballgown is great for accentuating a slim waist and flattering your bottom half.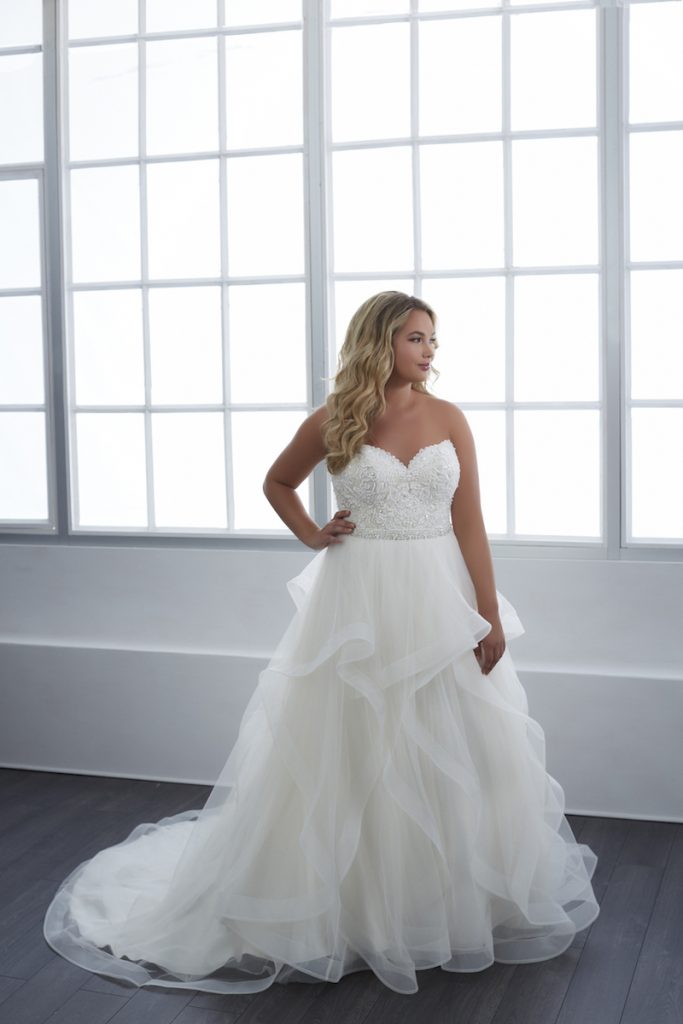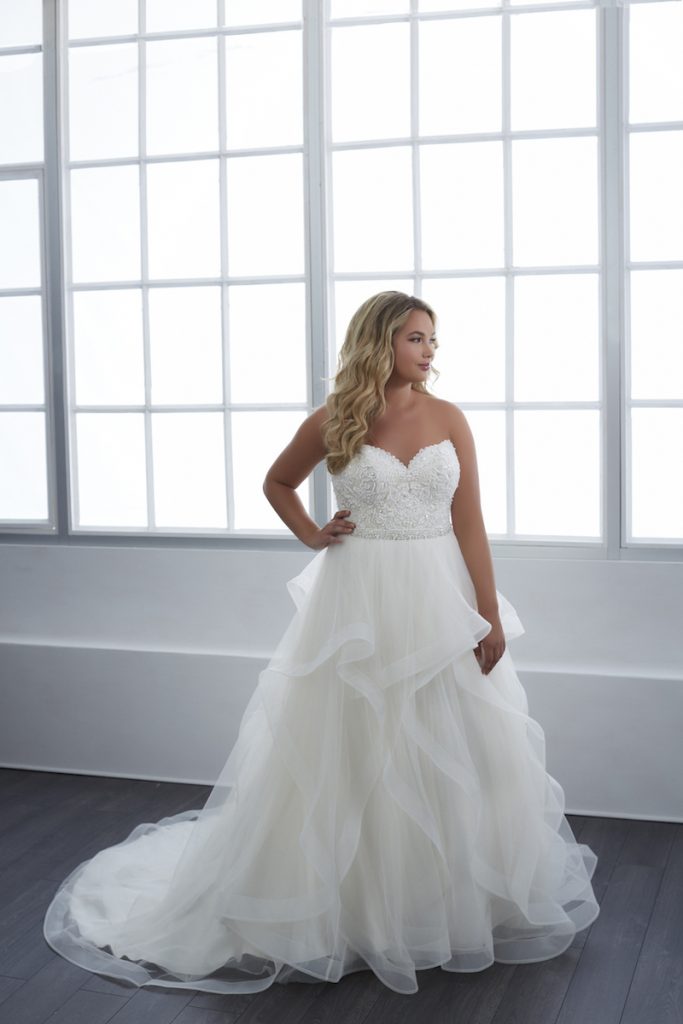 5. Two in One
The overskirt wedding dress, is perfect for brides who can't decide between a ballgown or more fitted dress because it offers the versatility of both looks. During the ceremony you can wow in a fuller skirt and then for the reception and the ease of moving about you can remove the overskirt for a sleeker silhouette.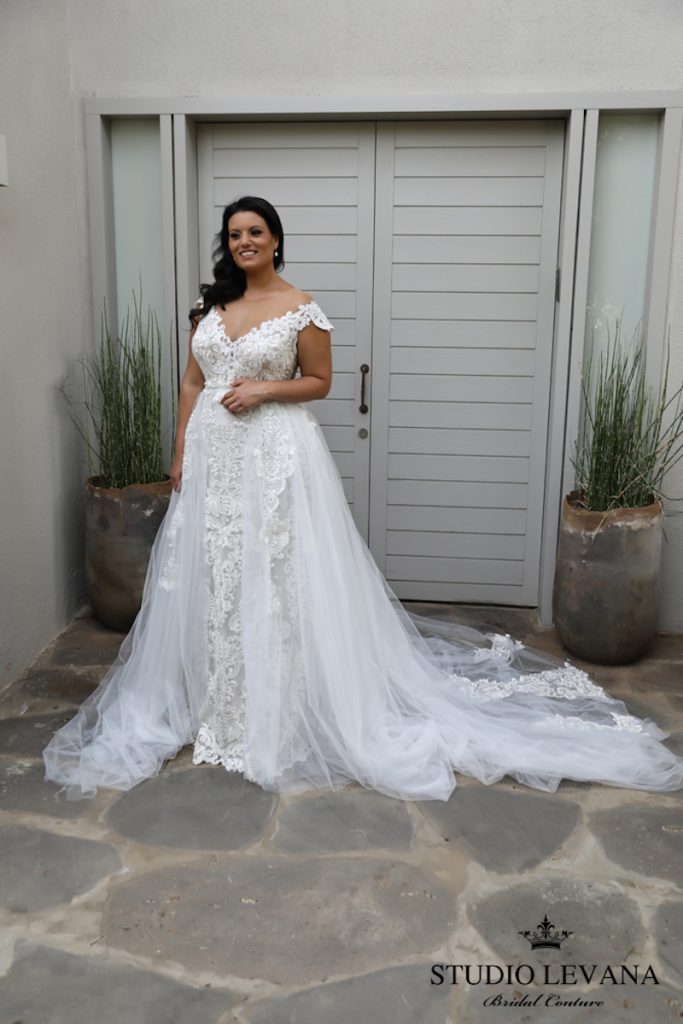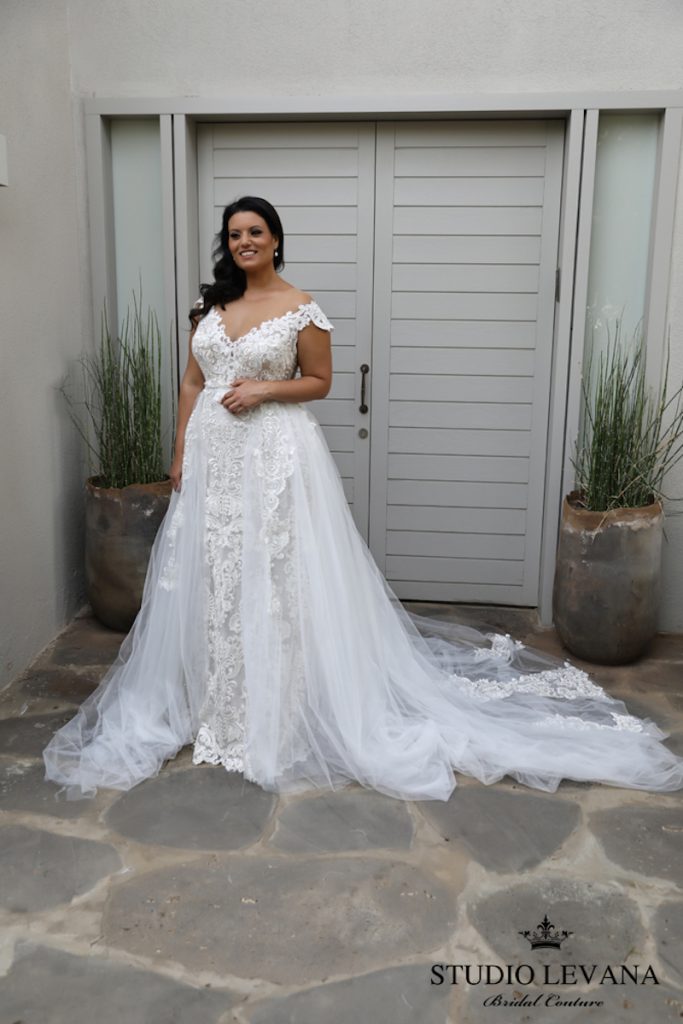 6. Off-The-Shoulder
One of most popular looks among the numerous silhouette details, colours, and hemlines sent down the bridal runways was the off-the-shoulder dress. An off the shoulder dress is also an amazing way to add a touch of elegance to your big day. Show off your décolletage and keep it classy with a slightly higher neckline than you might get with a strapless dress.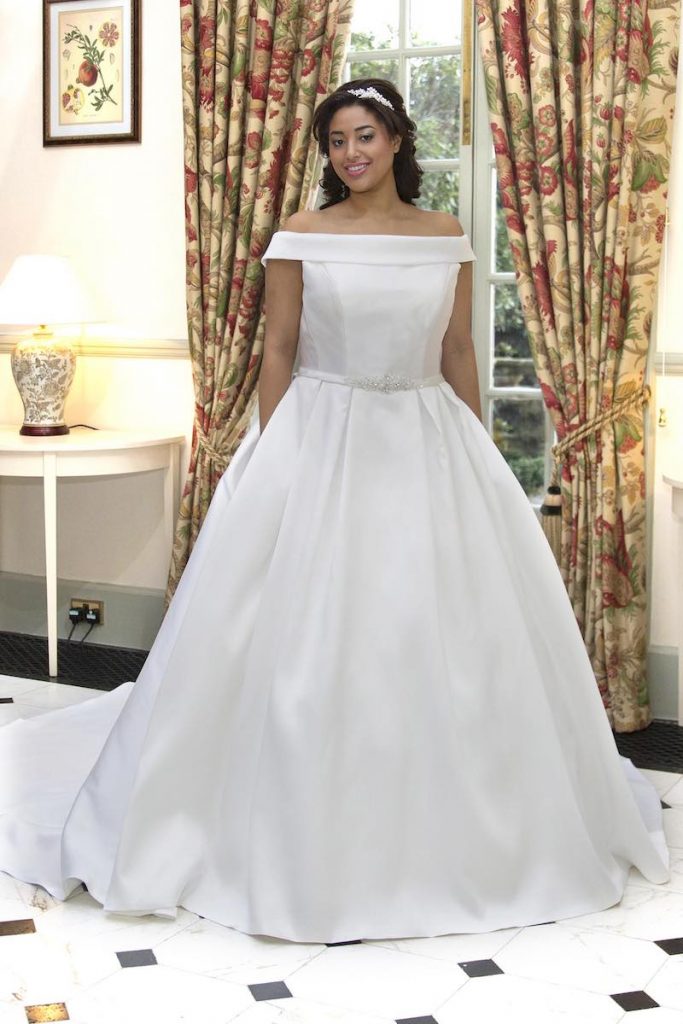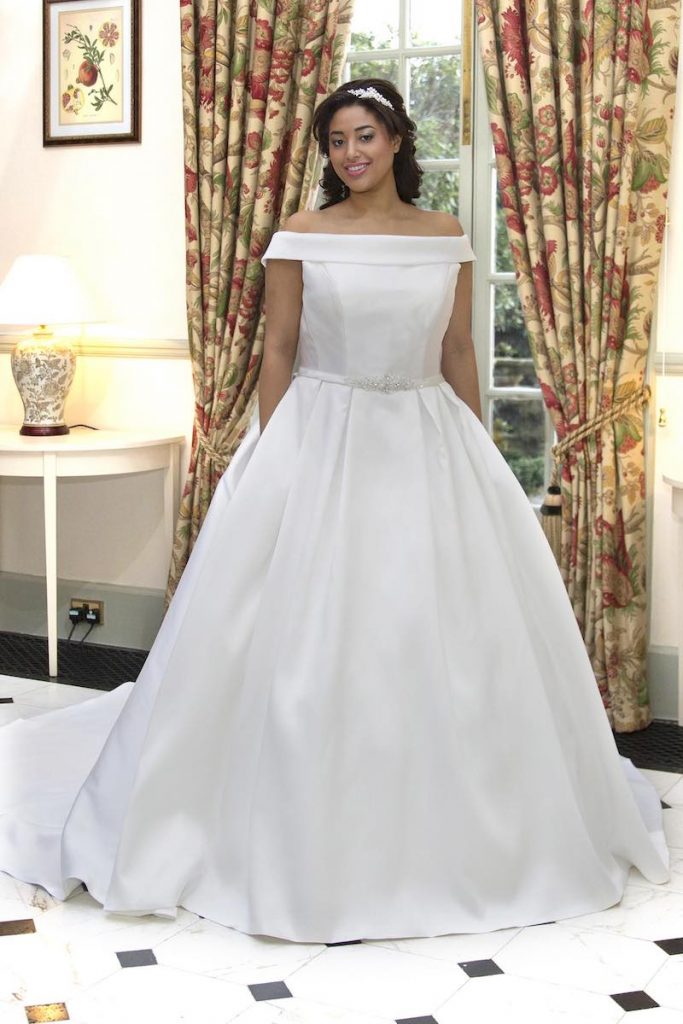 7. Sleeves? Yes Please!
Sleeves also play a huge part in 2018's bridal trends. Not only are they a godsend for covering the upper arms if you wish, but they offer an elegant finish and come in all manner of finishes from cropped and fitted to full-length and flouncy. For a sleeker silhouette a fitted sleeve will be more flattering.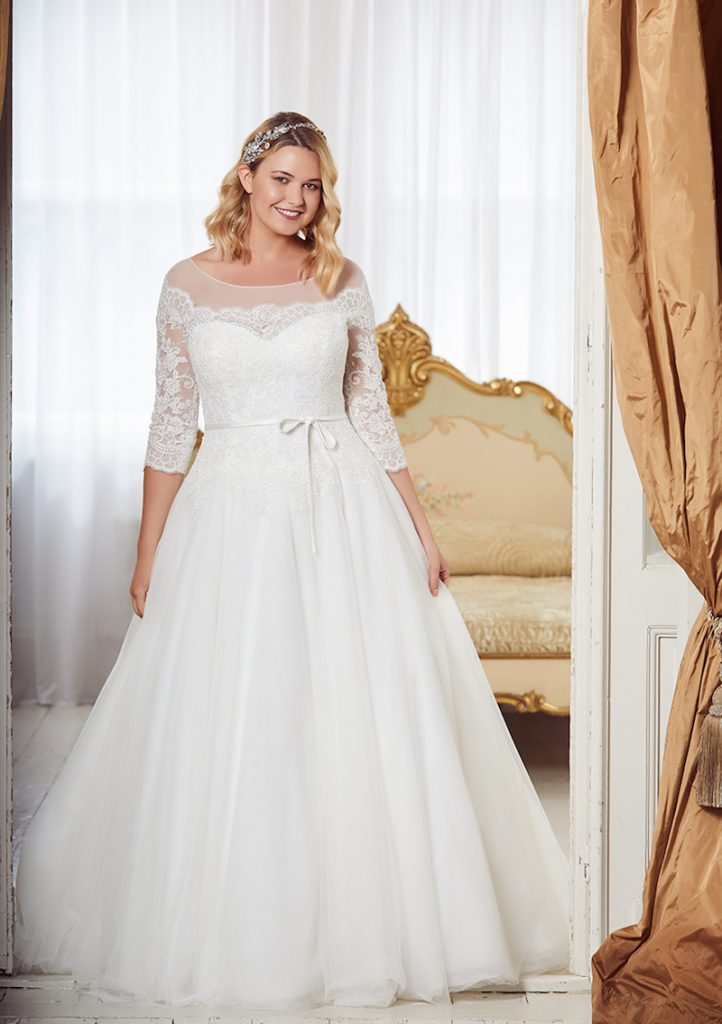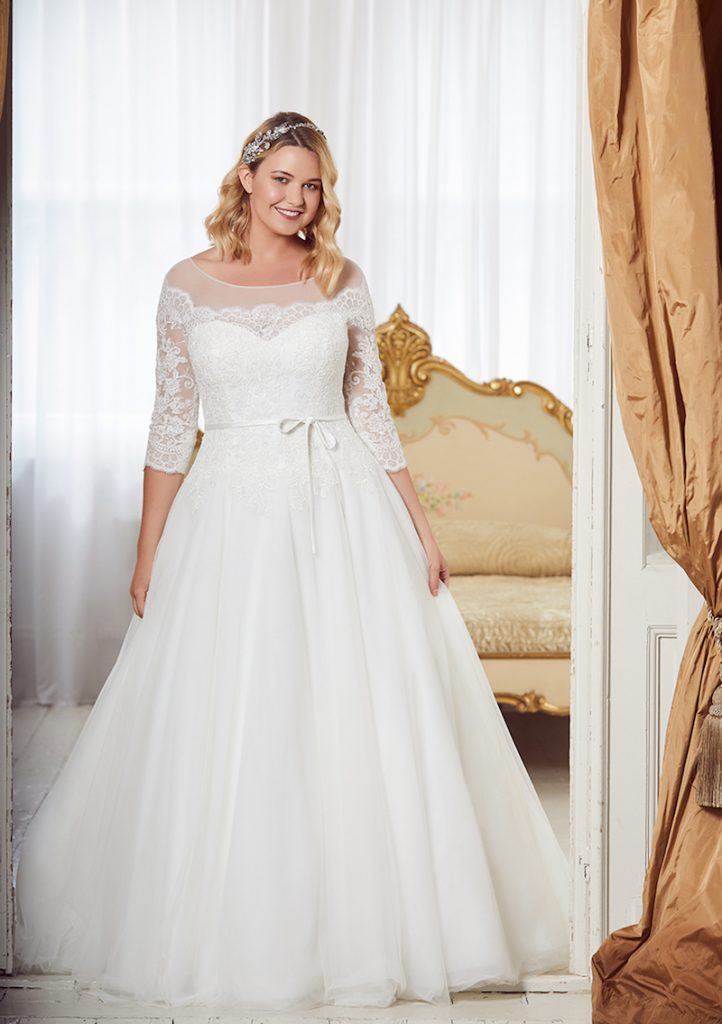 8. Simply Stunning
Just as a ruched effect at the front can help to give shape, f you want to define your waist as best as possible try a gown which has a corset back, this will allow you to really pull the dress in through the waist creating more of an hour glass shape.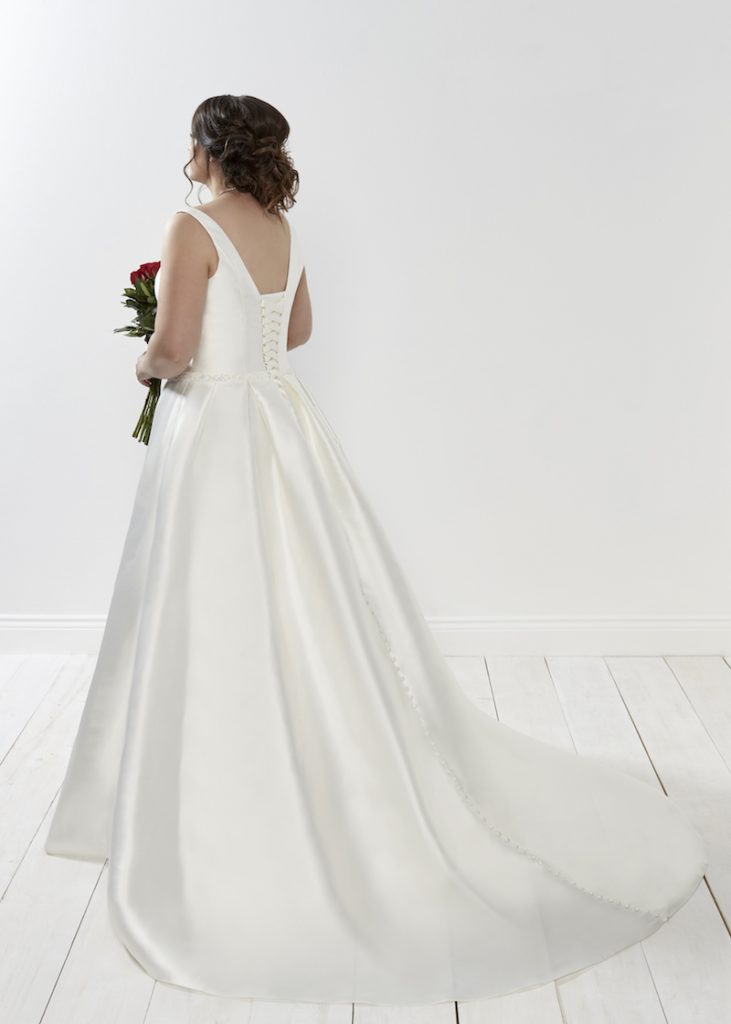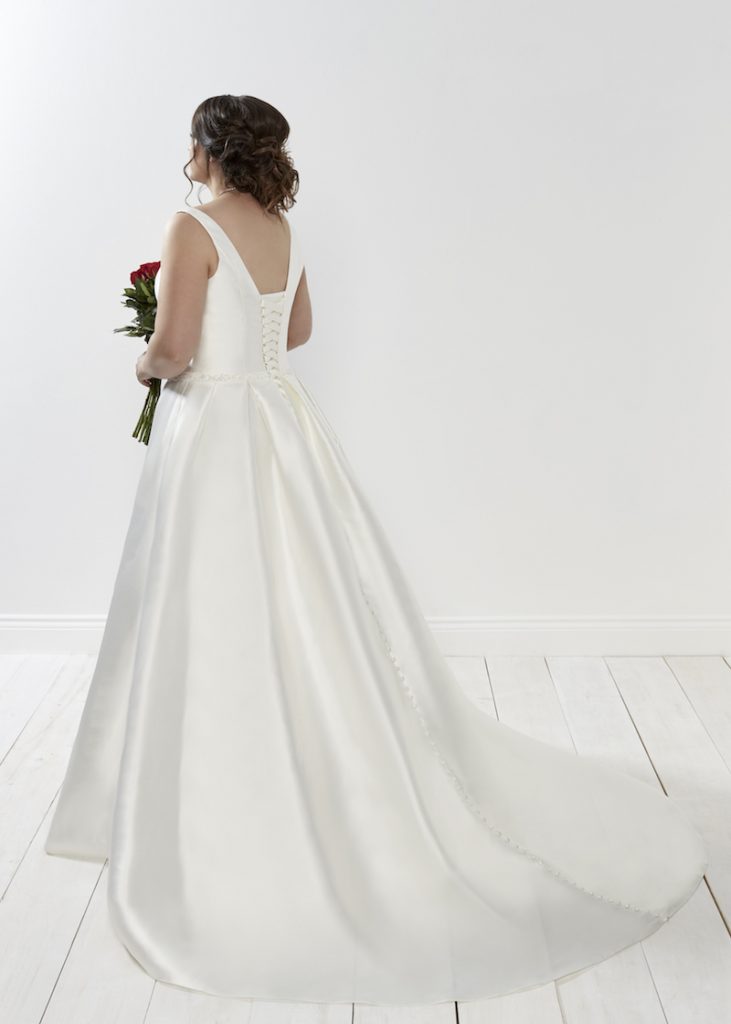 9. Fit 'n' Flare
If you have curves, don't be afraid to try a fit and flare dress. Yes, they hug the waistline and hips, but this style can also offer the perfect accentuation for womanly curves. The fit 'n' flare can elongate the body and it is a dramatic, elegant shape.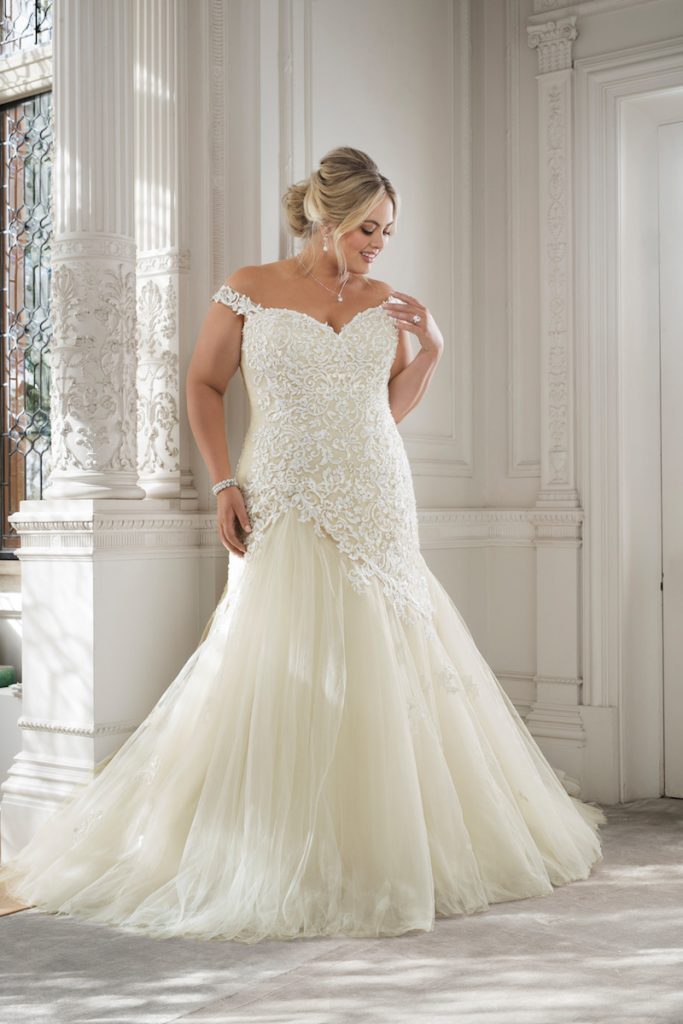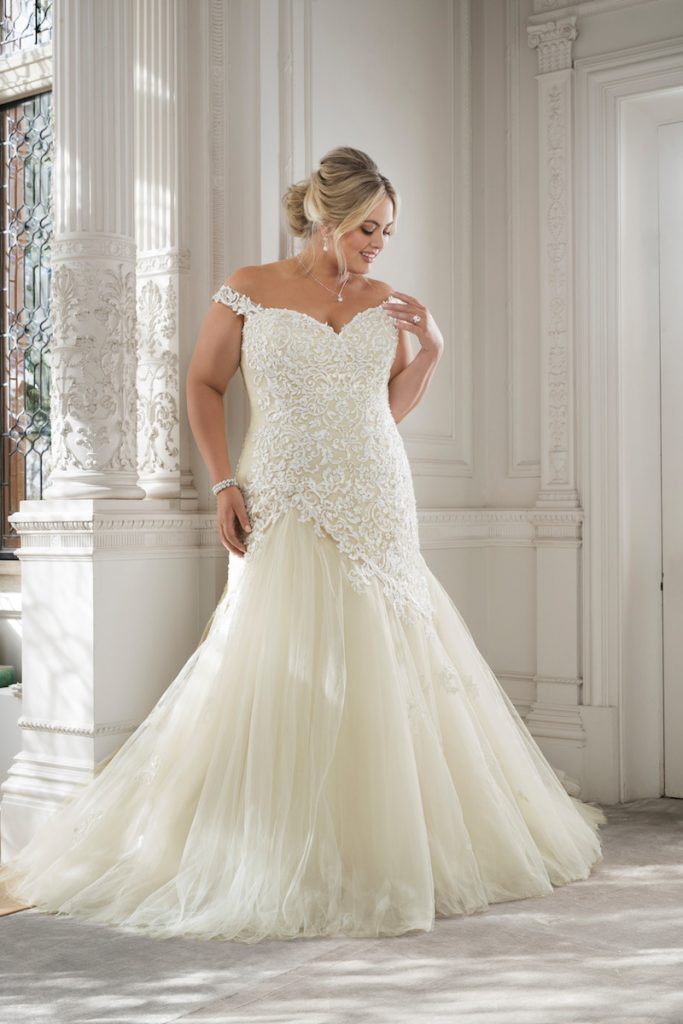 10. Look Back
Wedding dresses which look equally beautiful from the back as they do from the front are continuing to dominate the bridal trends. Your guests will see a lot of your back on your wedding day, so why not opt for a gown where the back is just as breathtaking as the front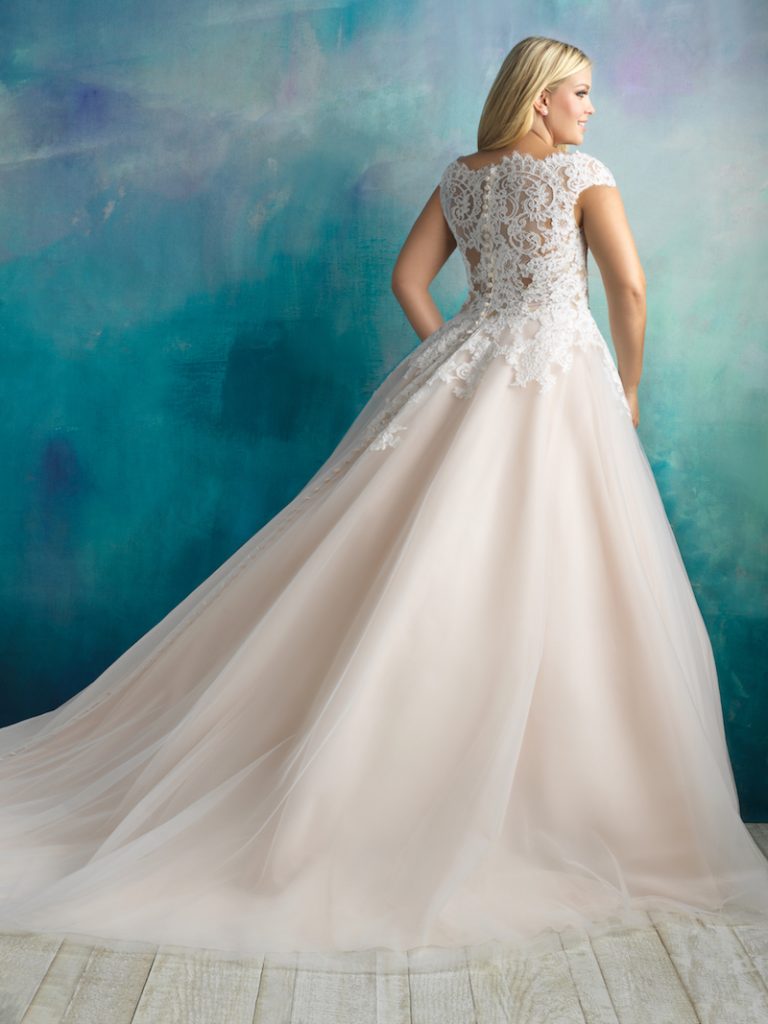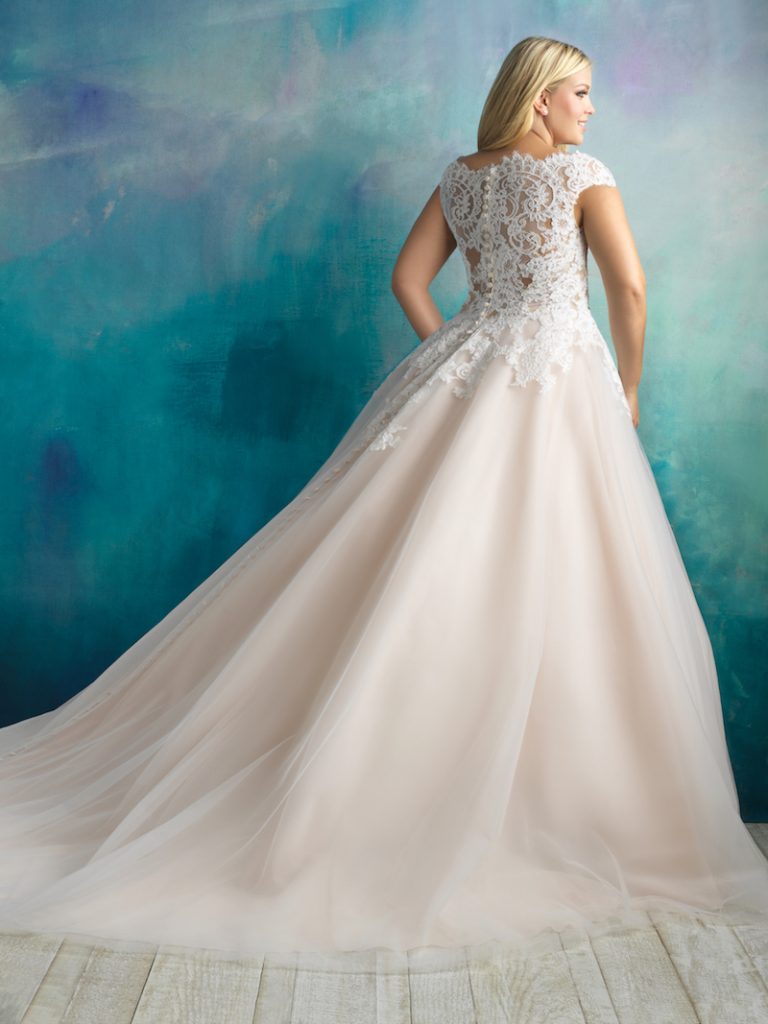 For more wedding dress inspiration click here
Featured Image Credit: Rebecca Ingram