The Owner of White Gold Bridal reveals some exciting details of her upcoming catwalk show this Summer and hints at new designer collections to come…
There's no denying we're big fans of White Gold Bridal in Broughshane who have been helping brides from all over Ireland to find their dream dress for over 15 years now.
White Gold Bridal provides a luxurious shopping experience like no other with wedding dresses that are timeless and contemporary, focussing on building your confidence and showing off your best assets.
We spoke to the owner and founder Dorothy Cairns who reveals exciting plans for her upcoming catwalk fashion show on 22nd August when brides will be able to get all dolled up and back in the planning spirit!
"This year I thought everyone's fed up with all the doom and gloom and I wanted to organise something different to get everyone all dressed up to have a little girly day out!" she says.
"There will be champagne and reception on arrival with high tea, and we will also have a best dressed lady competition for a bit of fun where everyone can get all glammed up for the day.
"While the girls are sitting back and relaxing and enjoying their high tea, it will be a catwalk around the tables inspired by Selfridges so it's not going to be a standard runway and will be very different.
READ OUR LATEST MAGAZINE ISSUE – SUMMER 2021 OUT NOW
"George Hutton, who is an Irish tenor singer songwriter, will perform and serenade to the ladies as well, so it will be a really exciting evening!"
The catwalk will showcase collections from luxury bridalwear designers like Martina Liana form whom White Gold Bridal is the only stockist in Northern Ireland. There will also be collections from Essence of Australia and the award-winning London based designer of Eliza Jane Howell.
"Fingers crossed, we can get Gill Harvey and Andrea Cutts from Eliza Jane Howell over if all goes to plan with the flights," Dorothy says.
"Gill Harvey designs the collections herself and the detail on them are absolutely amazing with 1920/30s look, and her new Studio 54 collection is fabulous.
RELATED TO: How to Choose The Best Wedding Dress Style For Your Body Shape?
"She also has another new collection which is coming up now and will be released in September. It's a bit hush-hush now at the moment, but keep your eyes peeled!
"Martina Liana is a recently new collection which is exclusive to White Gold Bridal and offers something for the modern and forward-thinking bride. It also gives her the option to chop and change her dress exactly how she wants so it really becomes custom-made to bespoke."
Dorothy Cairns has now started a new personal stylist service in which brides-to-be who need that extra guidance can get a rundown of what works best for them.
"I'm finding that sometimes brides come to their first appointment and don't know what were to start and that's my job to guide them. So what I've introduced is private conversations over Zoom before coming in where I chat with them about their body shape and what colours would look best on them to give them an idea of what to look for," she says.
Dorothy's Podcast 'All Things Bridal', which became a hit earlier this year with brides-to-be, will also be returning soon.
RELATED TO: Supplier of the Week: McElhinney's of Ballybofey
"It's received a lot of good feedback with listeners coming back saying they've really enjoyed it and asking when it's coming back. I think it just gives girls something to focus on when they're on their own wedding planning journey," she says.
"My first episode in January was on plus size brides and I've had one on visionary veils and lingerie and did one with Evolve by Samara who's a personal stylist and Emma Rock Photography, so it's been lots of fun and we hope to be returning soon."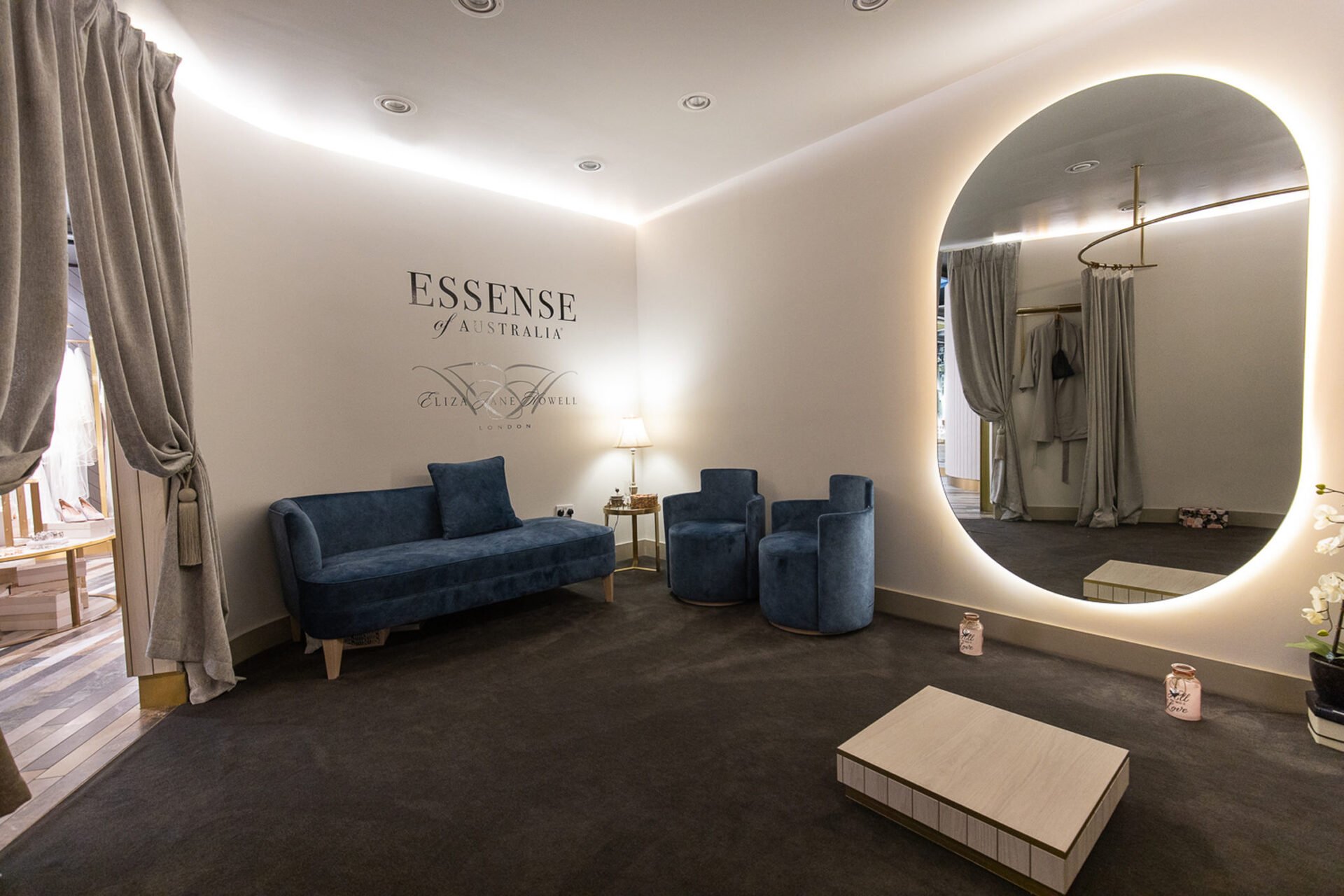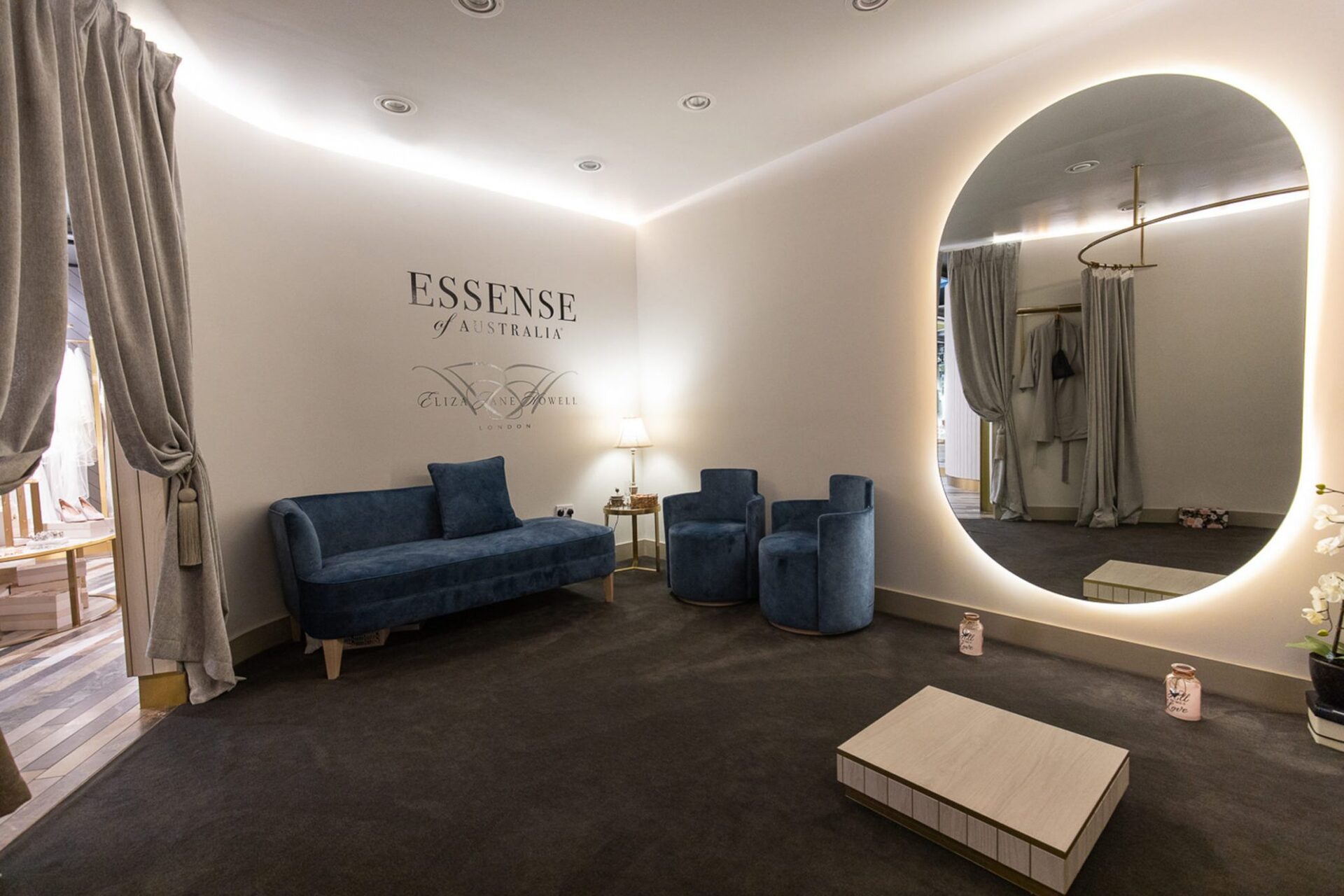 For more information on White Gold Bridal, view details HERE
Sign up to our newsletter to get all the latest from The Wedding Journal! Join Here>>>>http://eepurl.com/ck9vLb