A few bold souls have overturned wedding tradition and gone for a black wedding dress on their big day. Is there any real reason why you shouldn't go midnight?
Black wedding dresses are up there in the do-you-don't-you leagues at the moment since TokToker Alyssa Hevern went viral after dyeing her wedding dress three months before the big day.
The South Dakota bride says she had always intended to wear a black dress on the day but chose to buy a white gown because they cost less.
The 22-year-old bride-to-be racked up over 18 million views after posting a TikTok of herself dyeing the dress in a plastic tub using hot water, vinegar and all-purpose dye.
She ended up having to dye it three times to get the dress to the exact hue that she wanted.
RELATED TO: 15 Romantic Red Wedding Dresses You'll Love
"I am absolutely in awe over the outcome of my dress and I'm in love with every detail," Alyssa says.
"I feel it made my dress so much more than just a wedding dress."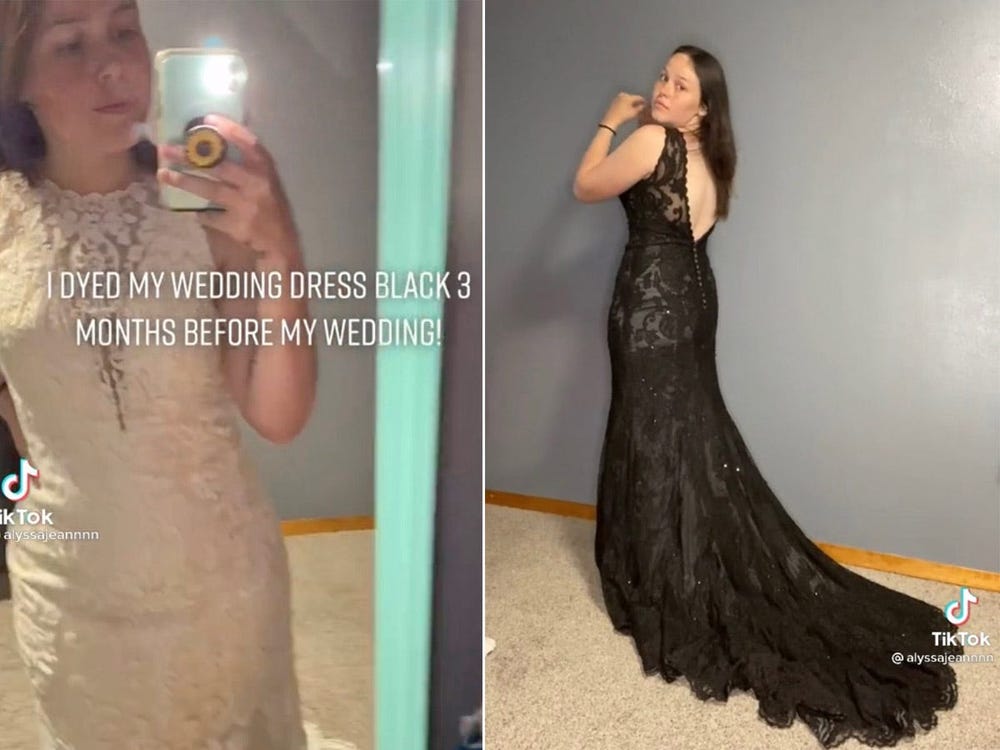 But Alyssa isn't the first to opt for a gown in blackest midnight – it's a hue that has attracted more than a few Hollywood A-listers looking for something a bit different after careers filled with romantic pastel dresses.
Sex and The City Sarah Jessica Parker went for a black ruffled designer gown when she was marrying her husband Matthew Broderick in 1997. The actress says she chose to wear black so as not to draw attention to herself.
RELATED TO: Steal Their Style: Celebrity Inspired Wedding Dresses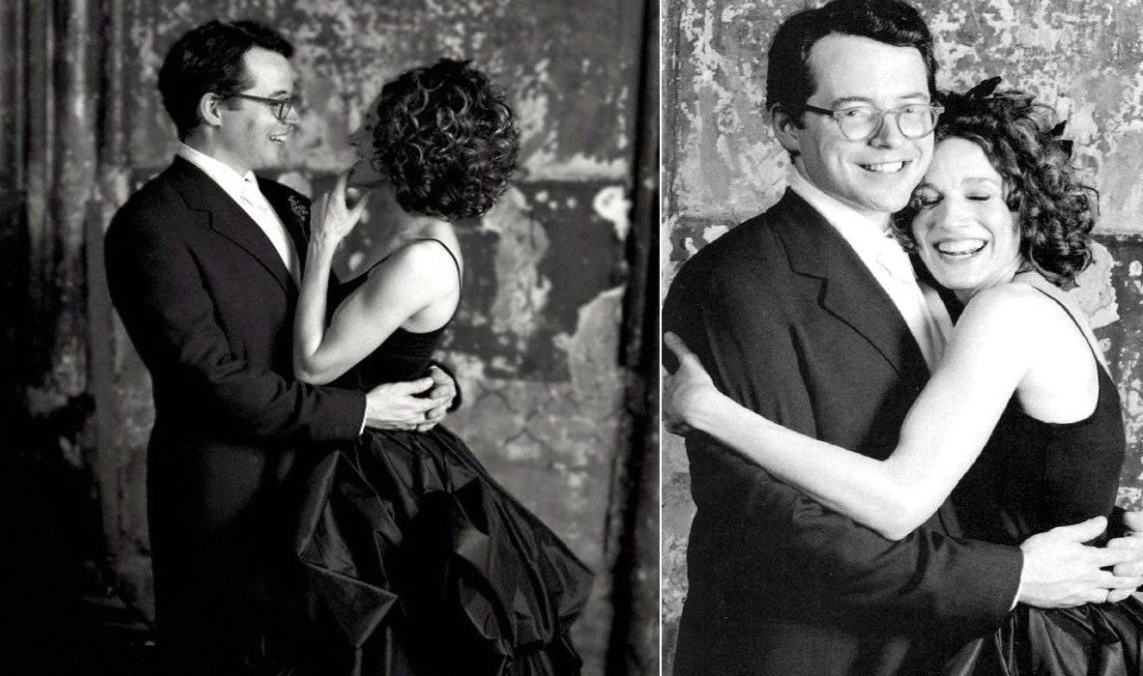 Meanwhile, Gray's Anatomy star Ellen Pompeo opted for a little black dress by Yves Saint Laurent, bought in Paris the previous summer, when she wed music producer Chris Ivery at New York's City Hall in 2007.
"I get to dress up all the time. I completely understand women wanting a wedding, because most people don't get to dress up in gorgeous dresses and have their hair and make-up done," she told Allure Magazine.
"I, however, am fortunate enough that I get to put on beautiful dresses and make-up and jewels all the time."
And model Liberty Ross donned a black vintage Givenchy Haute Couture gown and sculptural couture headpiece by milliner Stephen Jones when she married music mogul Jimmy Iovine on Valentine's Day 2016.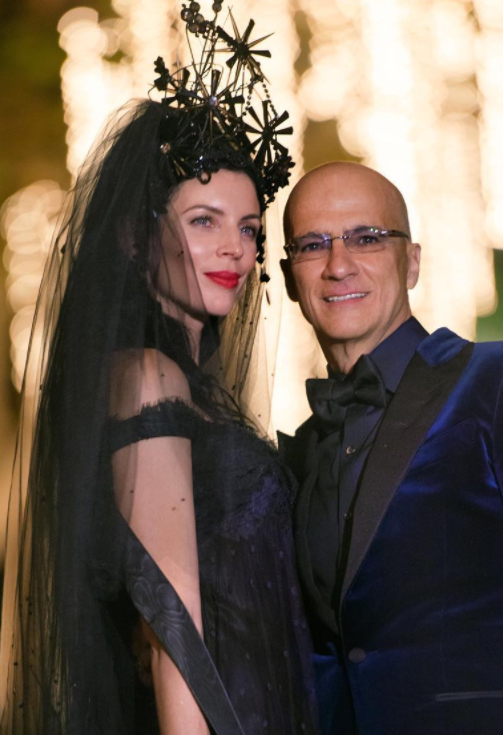 In fact, while black wedding dresses are seen as somewhat avant garde, they're actually more traditional than white or ivory – at least if you go back far enough.
Black used to be a normal colour for a wedding dress up until 1840 when Queen Victoria set a new trend by marrying in a bright white gown. The fashion was picked up by wealthy families who wanted to follow the new style, and white would go on to become imbued with undertones of femininity and submissiveness over the years.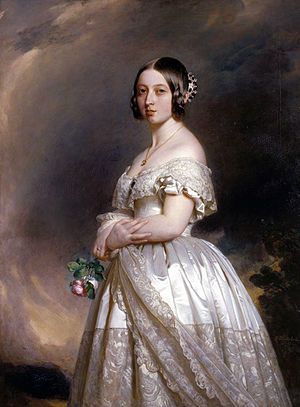 And while that fashion for the lighter shade of pale has had remarkable staying power, at last we're starting to see a few different colours entering the bridal palette in 2021, with colourful embroidery, black and even soft florals making an appearance, as well as underlays in coffee and nude tones.
Black dresses can symbolise power, mystery and sophistication for women, and a reluctance to bow to traditional norms.
And it can be a much more flattering colour than white or ivory – it's definitely a serious head-turner. Black is also a colour that you can wear time and time again, unlike the one-time-deal that is your white wedding dress.
So don't be afraid to be yourself – if black feels right, then why not go for it?
Get The Look
Here are a few monochrome dresses in the latest bridalwear collections that we absolutely love!
The loveliest bouquets of flowers sprinkle across the skirt and train of this A-line lace over tulle gown. Allure style 3400 in black – available from Perfect Day Bridal Boutique in Lurgan.
Regal ball gown in black and nude with sheer lace long sleeves and corset bodice. Brier style 220281 by Martin Thornberg for Mon Cheri, available from Amsha Bridal Boutique, Co Cavan.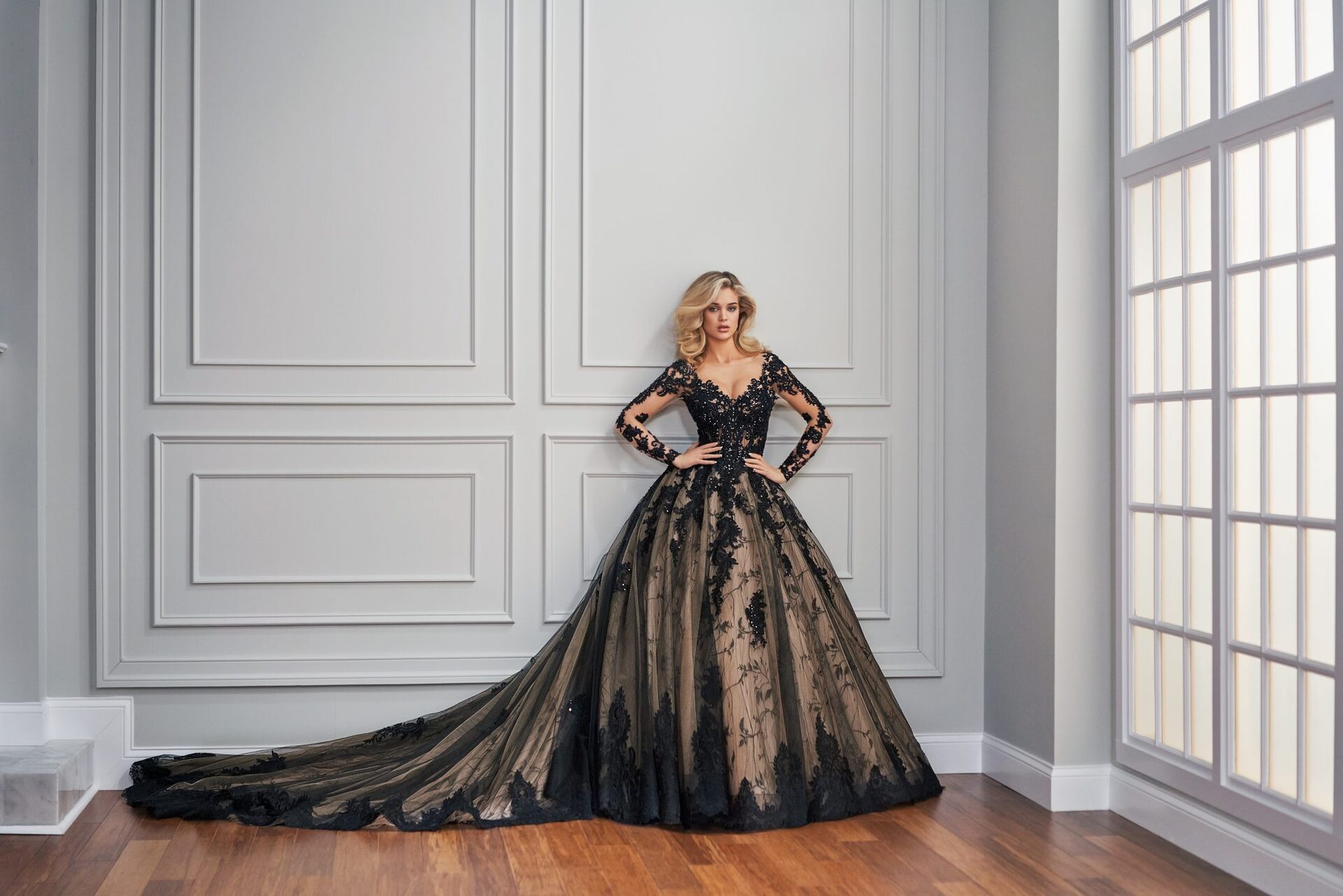 Subtly sparkling tulle composes this off-shoulder sheath, topped with romantic floral lace appliqués. Allure style 3455 rose champagne ivory black – available from Bridal by Tamem Michael, Dublin.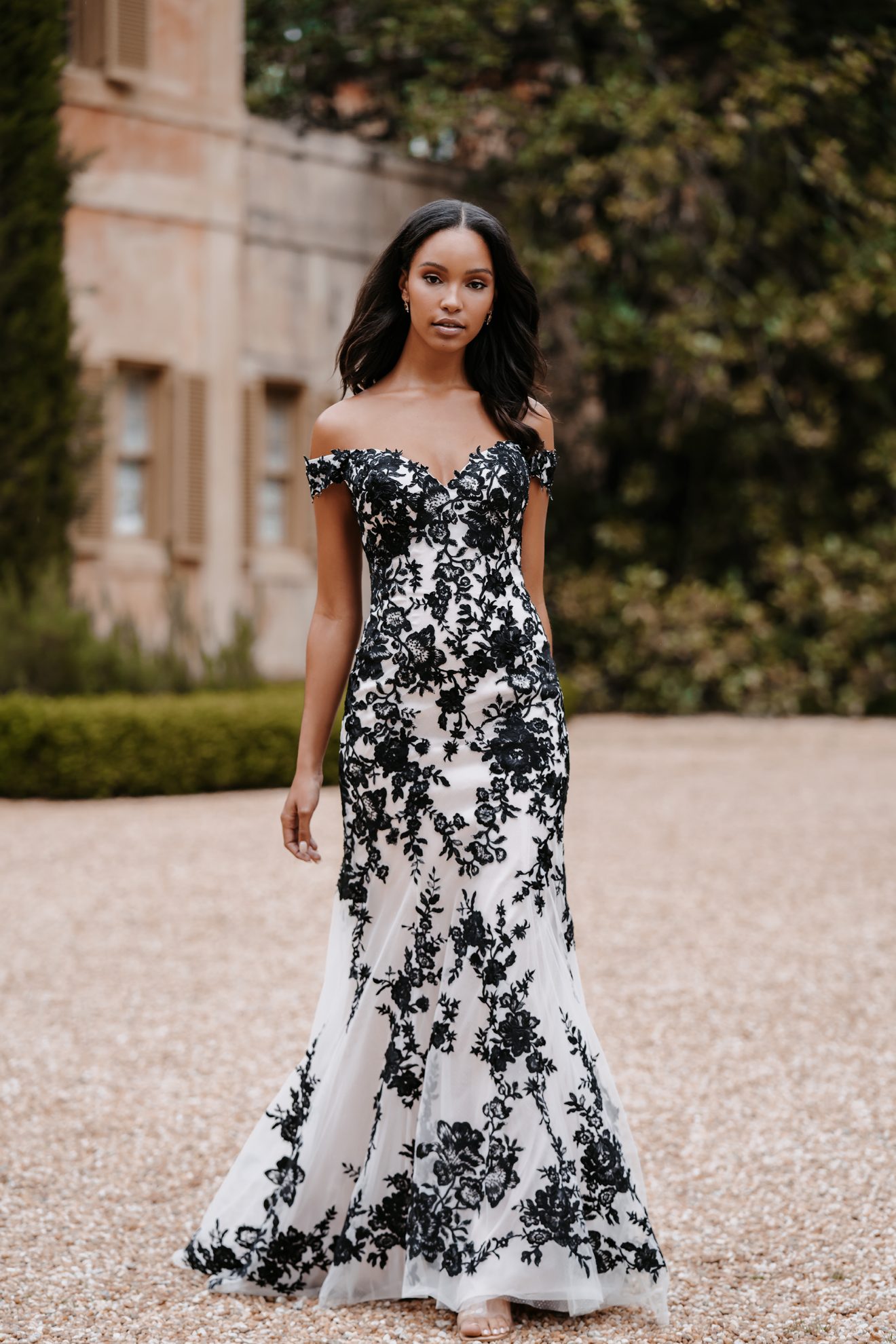 Still looking for the dress? Check out all of our bridalwear suppliers HERE
Sign up to our newsletter to get all the latest from The Wedding Journal – Join Here>>>>http://eepurl.com/ck9vLb