2020 sees brides kicking tradition to the side, and preferring more alternative and sexier looks for their wedding day!
In some cultures, choosing to wear red is tied to faith and the belief in what the colour symbolises. For example, Hindu and Sikh brides may choose or be asked to wear red for their wedding, as it represents fertility and prosperity within the marriage. All positive vibes you want on one of the biggest days of your life.
Red looks particularly in keeping in the weeks surrounding Christmas and Valentine's Day, but if a red wedding dress really is a step too far for you, consider bringing in the colour red and all of it's symbolism in other ways with your bridesmaids' dresses and your floral arrangements – or why not add a pair of ruby red heels to spice up your wedding attire!
Another perk to wearing a non-traditional wedding dress can be the freedom to explore shades, patterns and designs. From seductive satin slip gowns to deep wine tulle dresses, there is so much more ways to play and experiment with your look. Traditionally not everyone suits white/ivory, so you can tailor this bold choice to suit your skin and hair tones perfectly!
Do Red Dresses Suit My Hair Tone?
No-one can stop you from wearing the dress of your dreams, whatever colour you prefer. In terms of hair colour, there are a few general rules of thumb –
Top wedding dress designers like Vera Wang, Theia, and Oscar de la Renta have started to incorporate coloured designs into their couture bridal lines, including red and blush pink hues.
Celebrities have long been breaking the fashion boundaries and teasing us with the latest trends, with many of them breaking tradition and opting for a coloured wedding dress. Celebs such as Mandy Moore, Gwen Stefani, Kaley Cuoco, Jessica Biel, Julianne Moore and Chrissy Teigen all mixed things up with bold gowns of all colours.
These bold red dresses prove it's just as romantic to walk down the aisle wearing the colour of love, check out our top picks from local suppliers and global designers –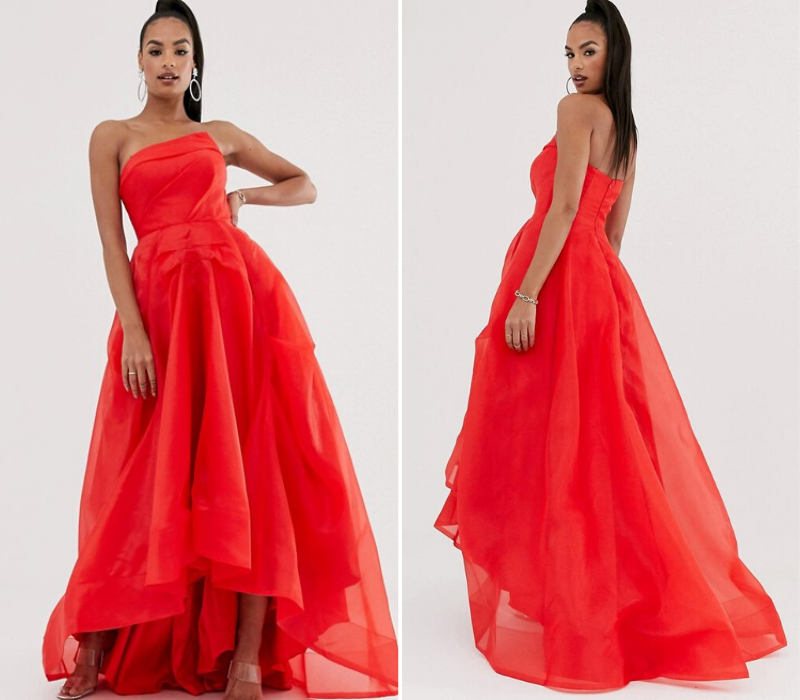 This asymmetrical rosy red gown looks like something straight from the streets of New York City, in either Gossip Girl or Sex and the City. We're loving the tulle train and A-Line bodice.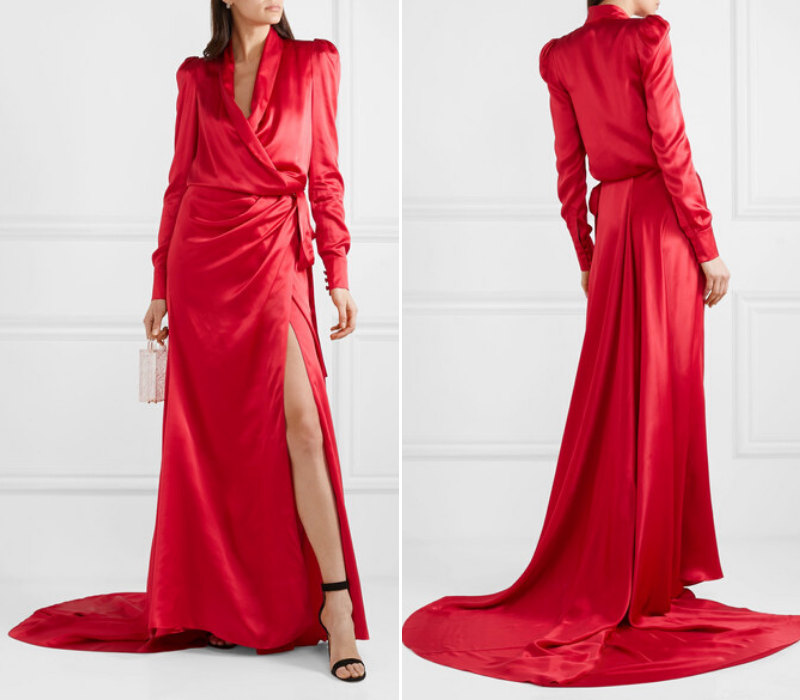 How stunning is this silk gown – it's like something out of a bond movie! The wrap detail and high thigh-split add some extra glamour to the look.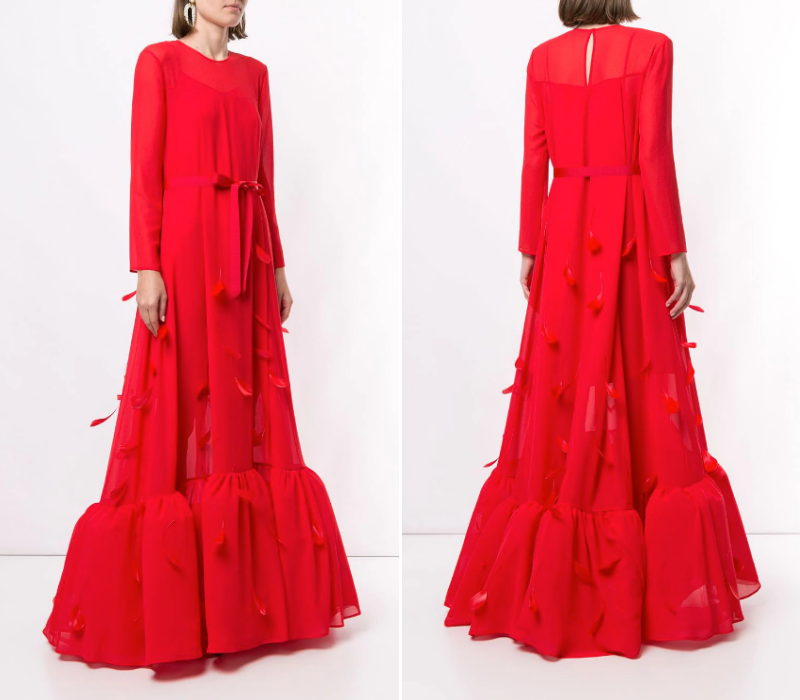 What a chic and modern look – we can picture someone floating up the aisle in this dress!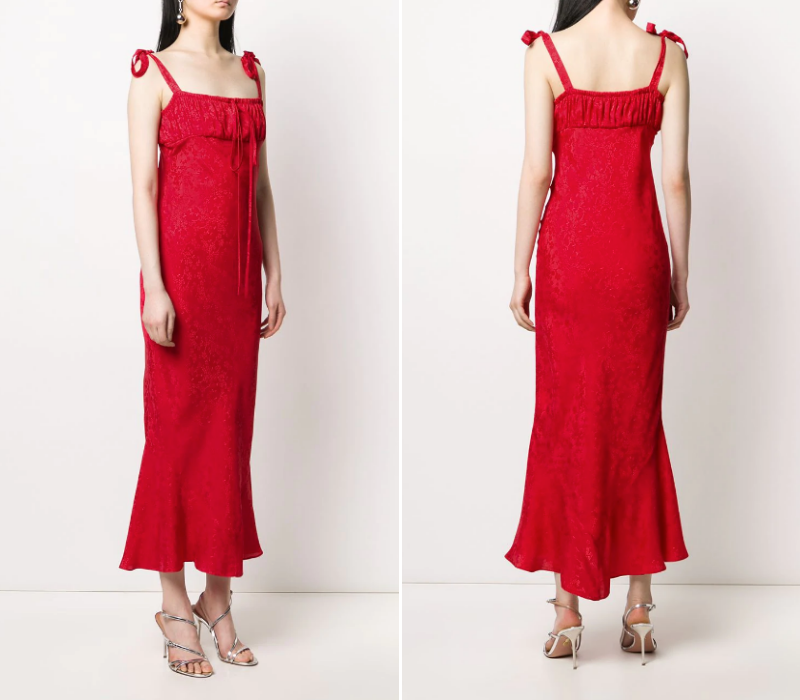 Such a slick and simple design would be perfect for a summer wedding on the beach or backyard. Keeping your accessories to a minimum is very on-trend this season.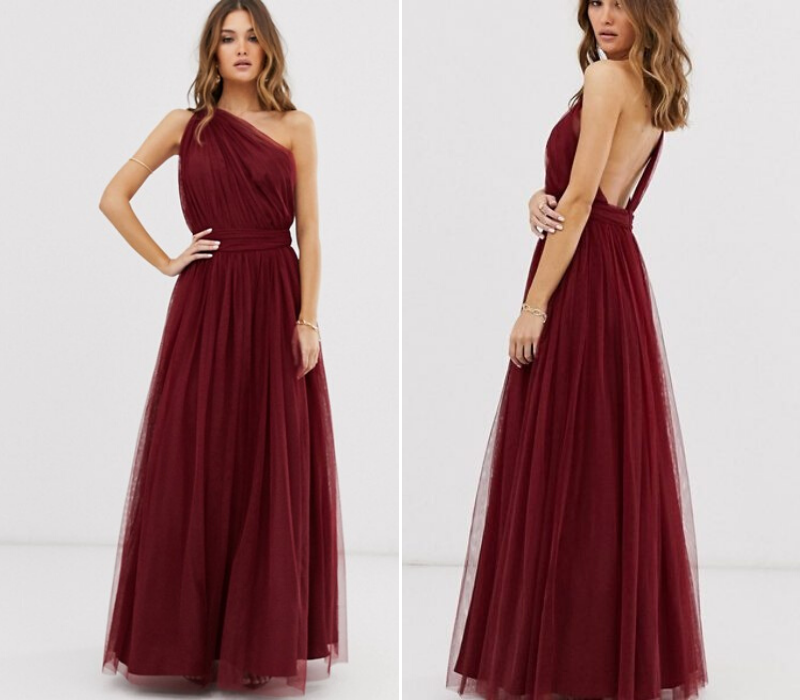 Perfect for bridesmaids too, how fabulous would this dress look for winter wedding. This darker tone works beautifully on redheads and blondes alike!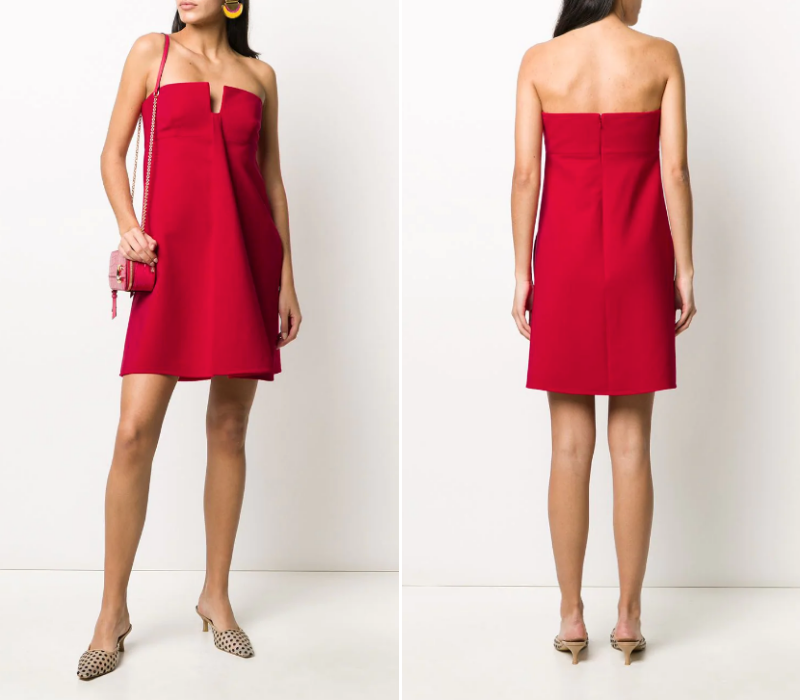 Super short and sweet, this cute little number will suit both a leggy blonde and petite bride. The unique neckline and shorter hem opens the dress up for statement accessories.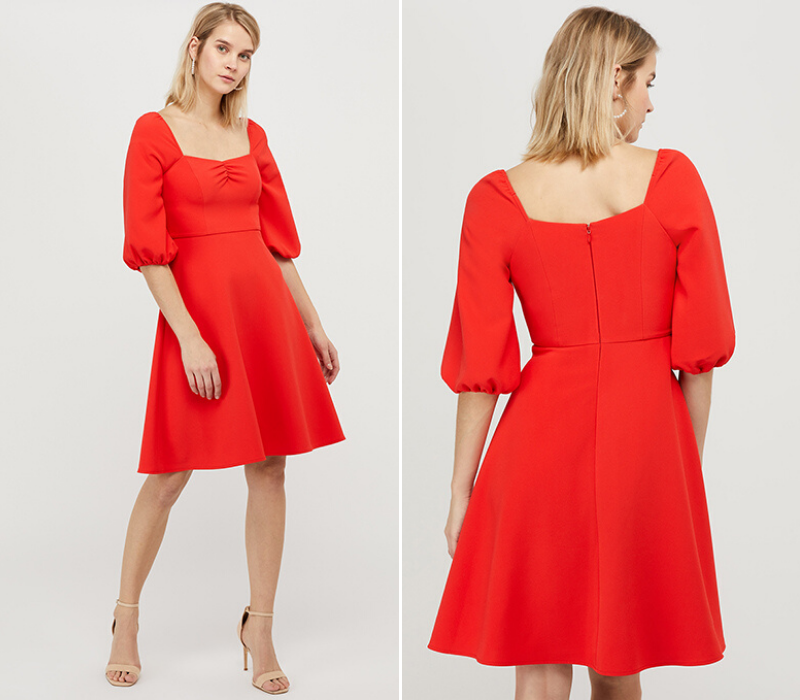 Another short design, this time with a more comfortable length and stylish billowing sleeves, chic nude heels look cute too!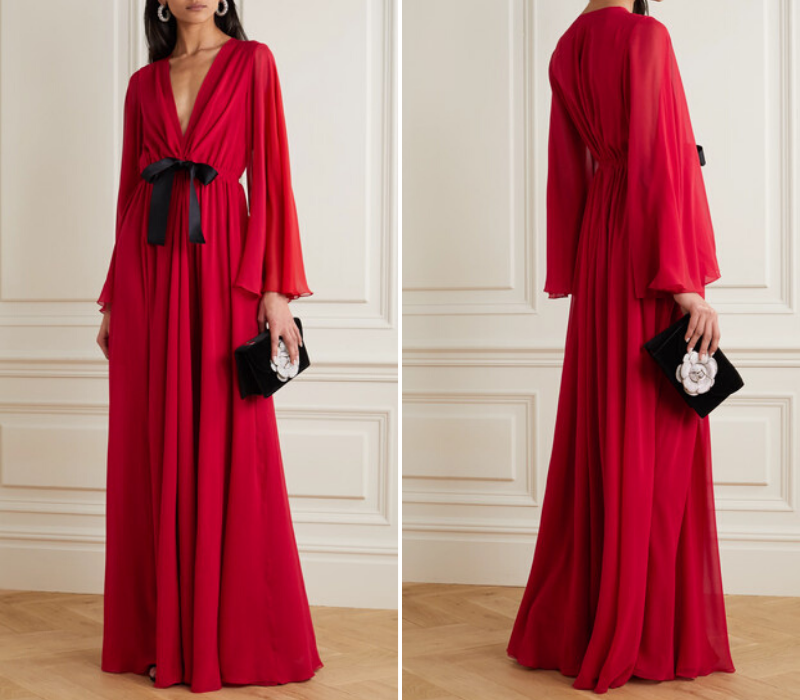 A floaty number with silk black bow, styling this is a glamorous black clutch and chunky black heels.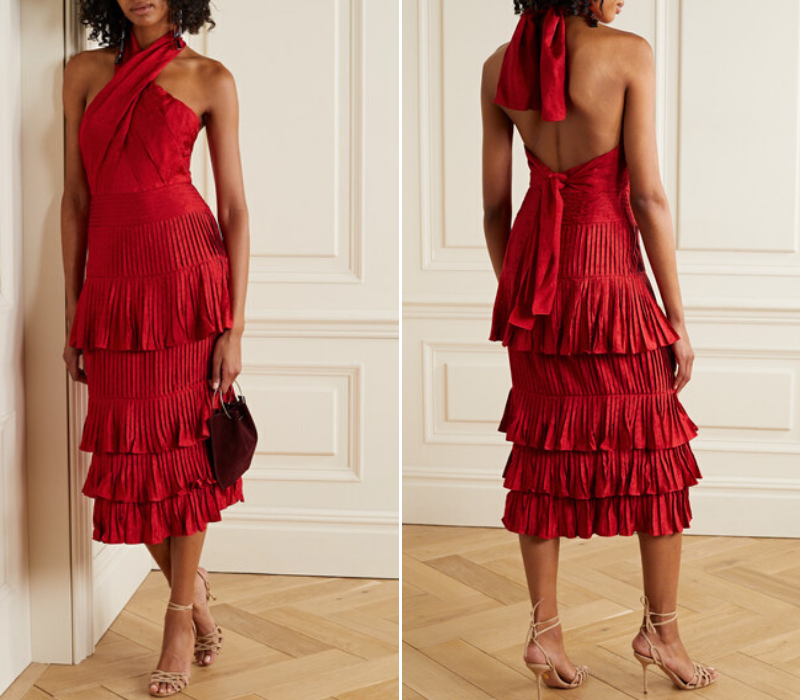 This cheeky little number is the perfect dress for the dance-floor, especially is you're into your salsa or samba dancing. Destination wedding dress goals right there.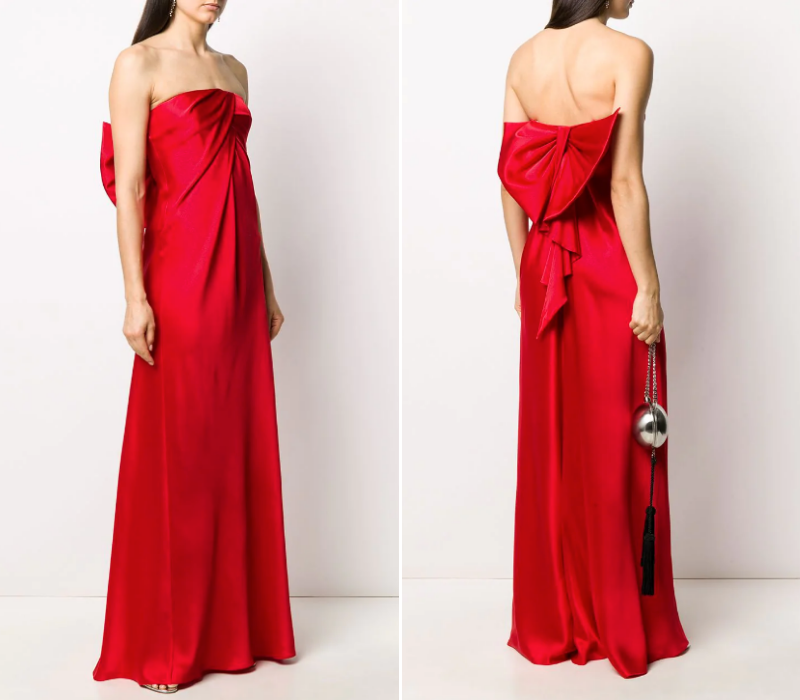 Statement Bows are set to be a huge trend this year, and just look at this one attached to the back! We're also loving the bold metal clutch too.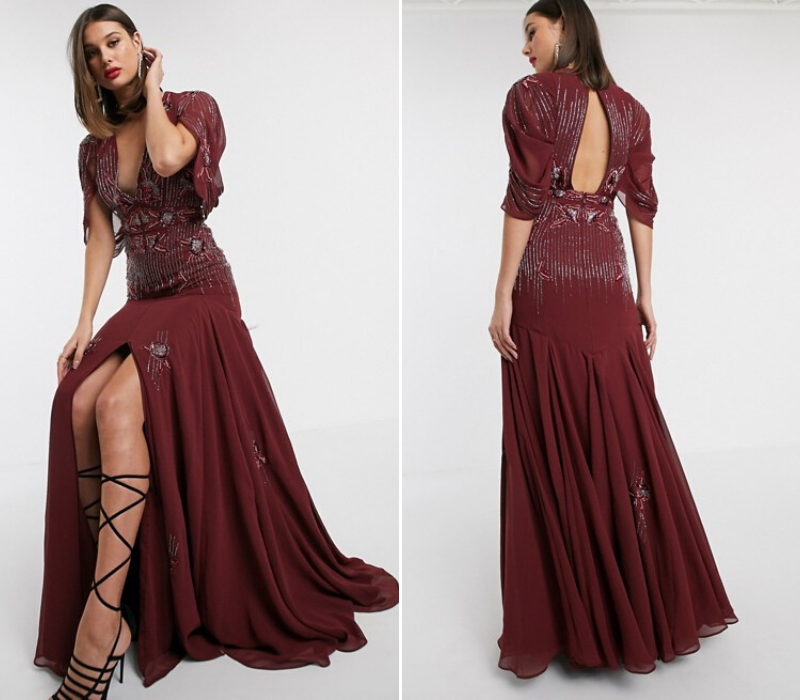 Talk about detailing – how gorgeous is this super sexy embellished dress from ASOS? The cut-out back and thigh split add sex appeal, meanwhile the high neck and longer length keep things formal.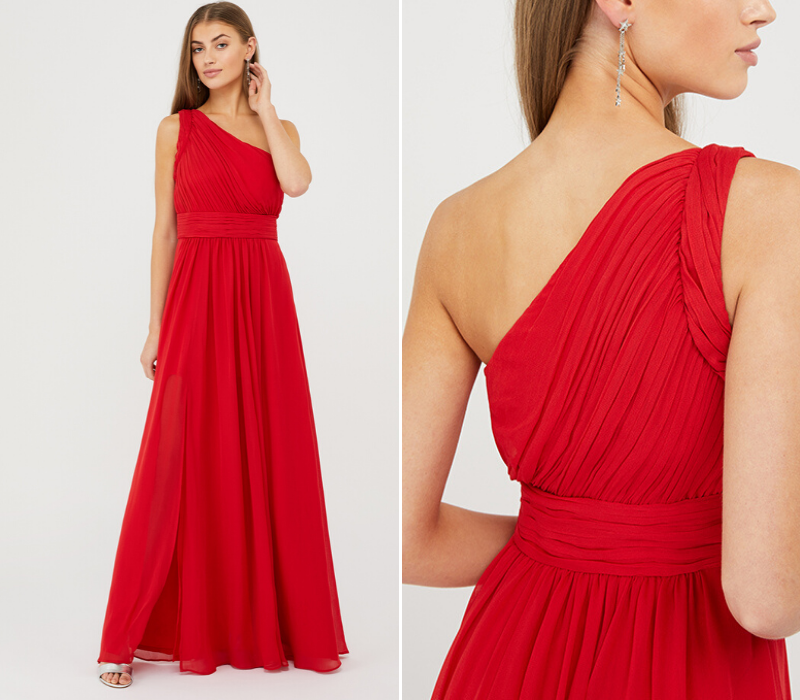 Channel your inner Grecian goddess in this bold one shoulder chiffon gown – bridesmaids will love this too!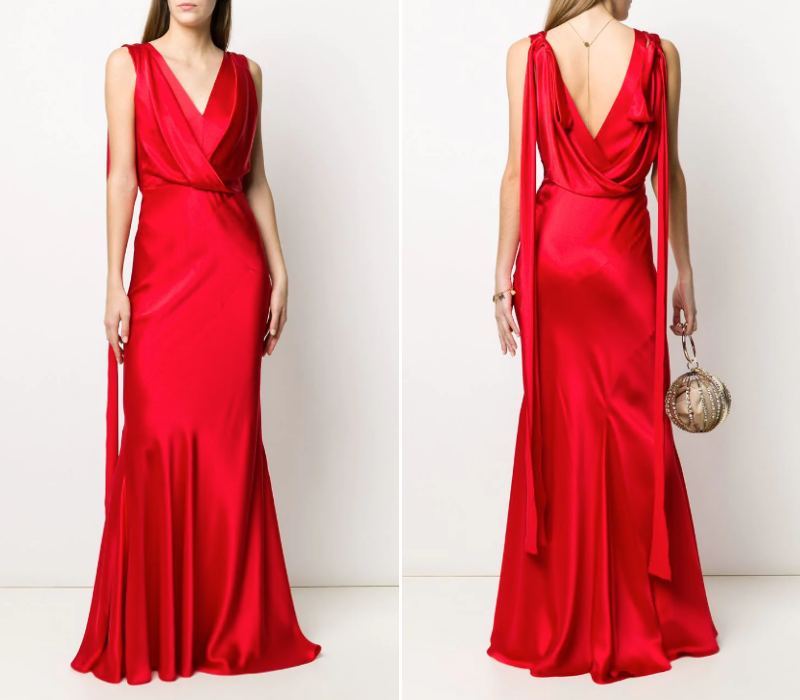 This is giving us major How To Lose A Guy In 10 Days vibes = the effortless silk fabric, scoop back and v-neckline all ooze sex appeal. The simple flare just below the knee will help you out on the dance-floor and also brings another feminine charm.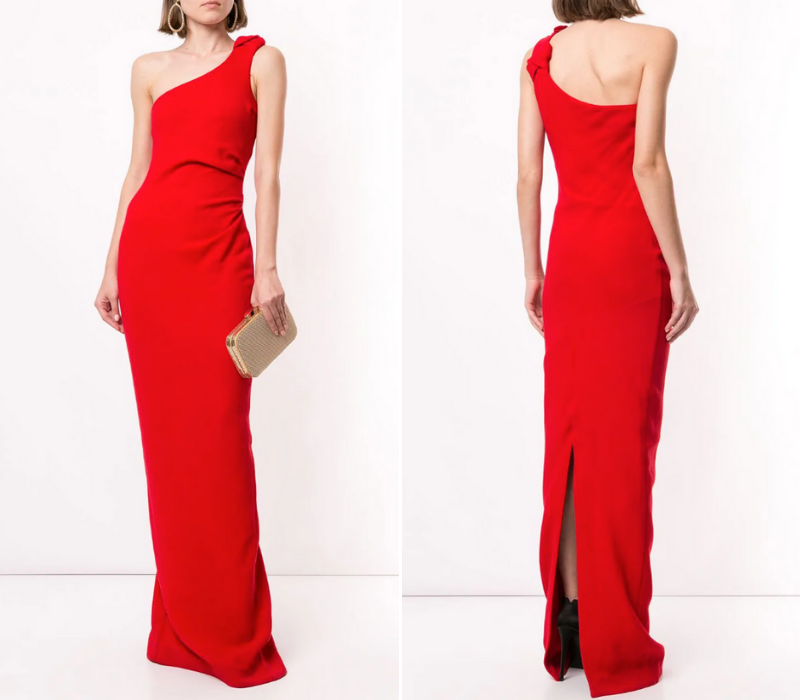 Another huge trend for 2020 is the iconic one-shoulder movement! We're bringing it back to the 80's with this timeless piece, how chic is the subtle slit up the middle of the back of the gown too.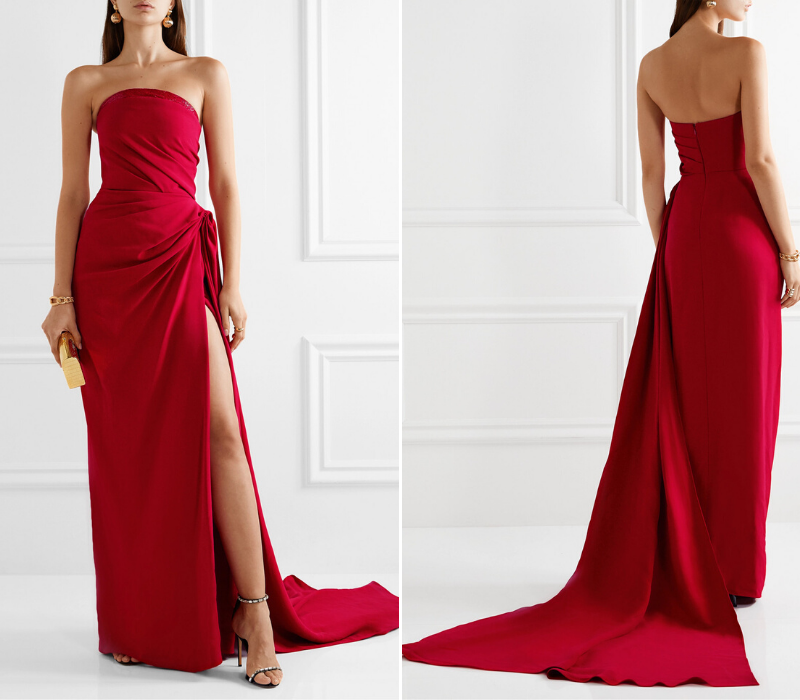 We think a red wedding gown is the perfect choice for daring brides who aren't afraid to stand out. There's no doubt all eyes will be on you as you make your way up the aisle!
You can find a wide variety of stylish wedding dressing in our NEW Dress Finder, which gives you a full breakdown of each dress so you can filter to find whichever look you prefer. A full list of designers and stockists is available too!
READ MORE: 7 Blue Wedding Dresses That Will Leave Your Groom Speechless