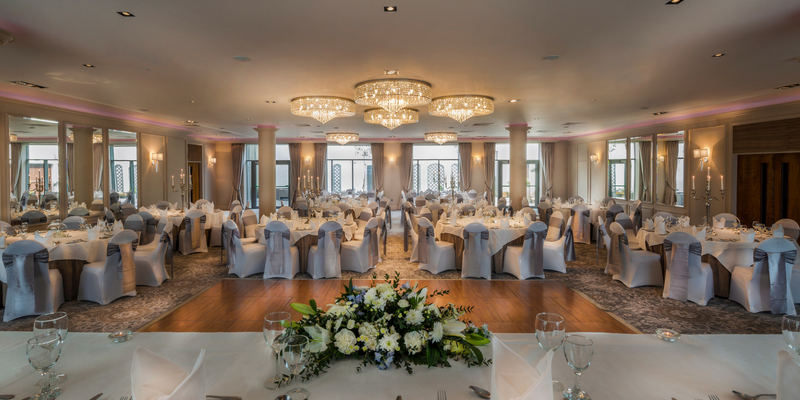 Your Dream Day at The Killeshin Hotel
The Killeshin Hotel & Leisure Club is located centrally in Portlaoise Town, short drive from exit 16 off the M7 and easily accessible from all parts of the country. Serving the community in many forms since 1971, the Killeshin Hotel is a landmark wedding venue and well renowned for good service, food and warm hospitality…
In the past 18 months, the Killeshin is delighted to unveil a full facelift. This includes a complete refit of 32 of their 88 bedrooms to incorporate a superior luxury sleeping experience.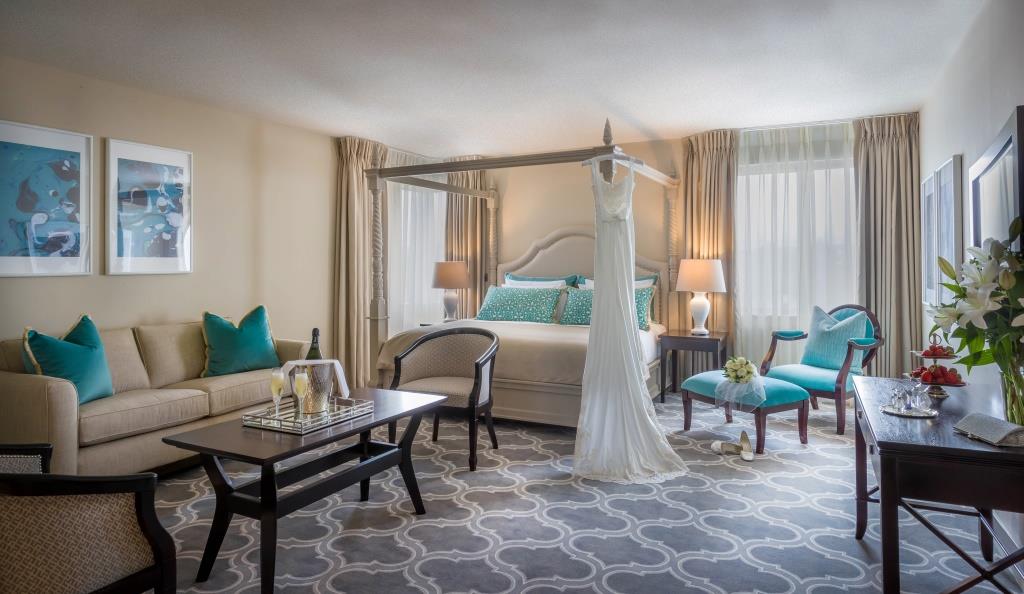 This renovation includes: a brand new bridal suite including specifically designed pieces and bespoke soft furnishings, A new dedicated suite to host wedding ceremonies, a renovated banqueting suite and pre-reception area  dressed in neutral, soft and bright tones,  an all new completely rebuilt lobby, cafe and reception area designed in, contemporary warm tones and most recently a full redecoration and reupholstering of the Cedar bar and Cedar Restaurant. Join the Killeshin for their annual spring wedding showcase to view the hotel on Monday 26th February from 5:30pm where they will be delighted to introduce all these refurbishments along with the very special all inclusive packages they are offering.

Wedding Showcase
Couples attending the upcoming Killeshin Hotel and Leisure Club Wedding Showcase Evening on Monday 26th February from 5:30pm will be in with a chance to win a bespoke diamond engagement ring that has been designed by, Grainne Seoige of Grace Diamonds.ie.  The ring is valued at €5,000. Couples will have a chance to sample some delicious cocktails and mouth-watering canapés and see what the hotel will look like on their wedding day.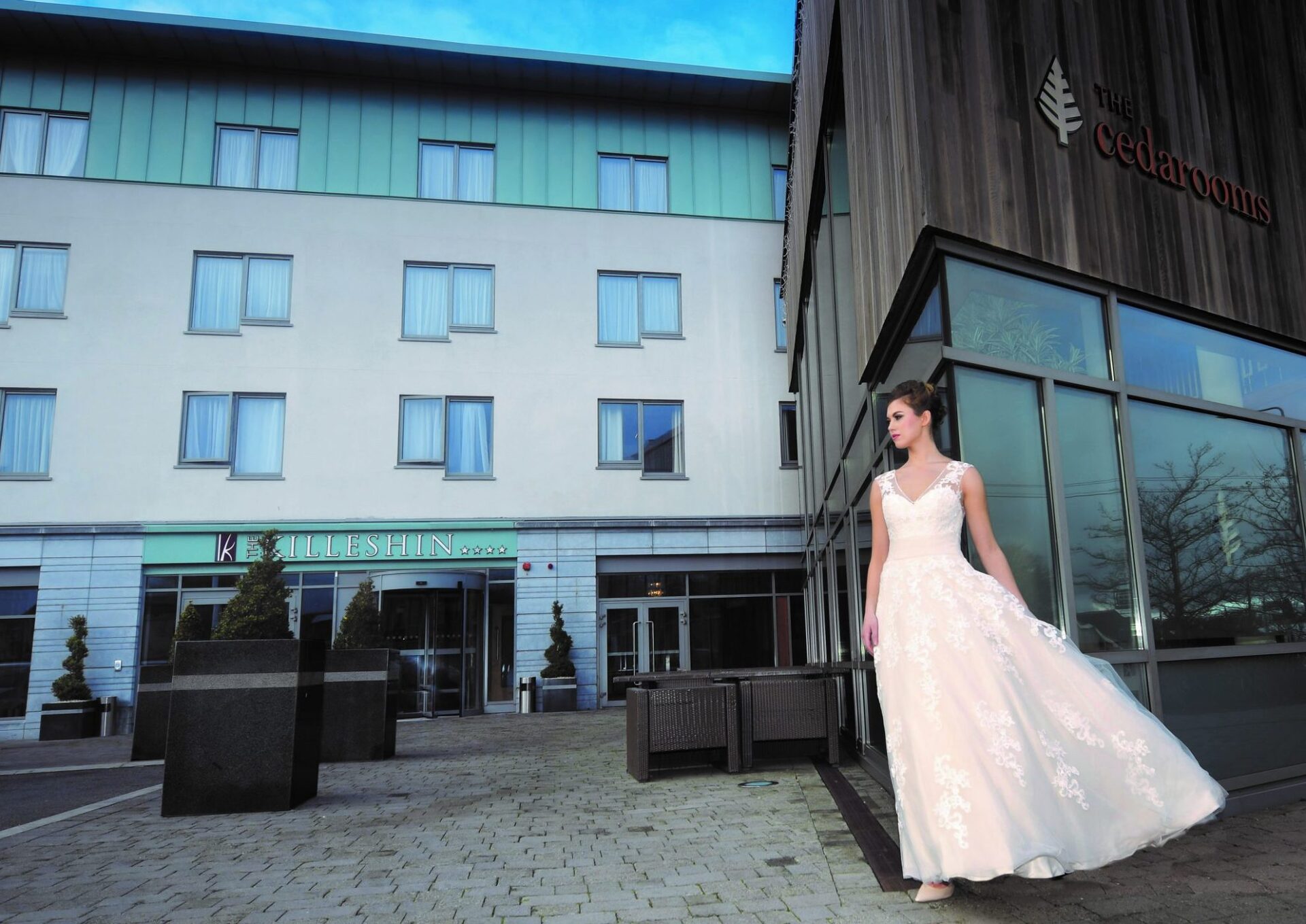 GraceDiamonds.ie was launched in 2016 to huge acclaim at that mecca of wedding fashion – New York Bridal Fashion Week – when the TV host designed a one-off range of stunning jewellery to complement the bridal collection of international fashion designer Don O'Neill.   Each unique piece is polished, cut, set and is then sent directly to the client.
Once a preferred style is decided upon by the lucky winner, Grace Diamonds will 3D design it giving consultation to the client through photorealistic images of the ring-to-be from several angles which can be tweaked and/or approved before being made into a stunning piece of jewellery. The diamond will be the biggest, best, ethical sourced and certified loose diamond available in the market.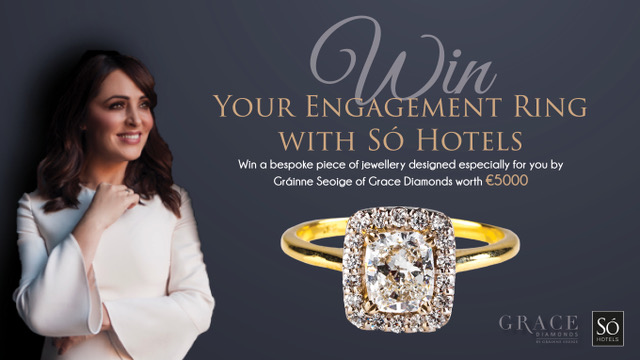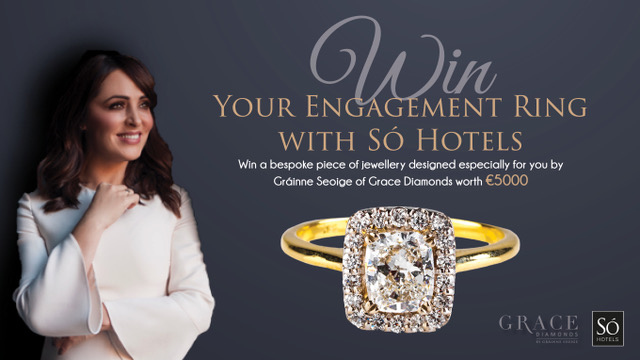 You can contact the Killeshin today on (057)8631200 or weddings@thekilleshin.com to discuss what they can do for you.
The Killeshin Hotel Portlaoise – Elegant in style, traditional in service.