Your Iconic Newpark Wedding Awaits
A Newpark Hotel Wedding is created especially for you and should reflect your passions and dreams as a couple.
This unique and special day is one to be cherished and looked back on as one of the most memorable days of your life.
Whether you're hosting an intimate wedding with your closest friends and family, or opting for a lavish, extravagant event, Newpark Hotel's dedicated wedding team are on hand to make sure that your dreams become a reality. We have been perfecting the iconic Newpark wedding for over 50 years and our team's expertise and knowledge is unparalleled.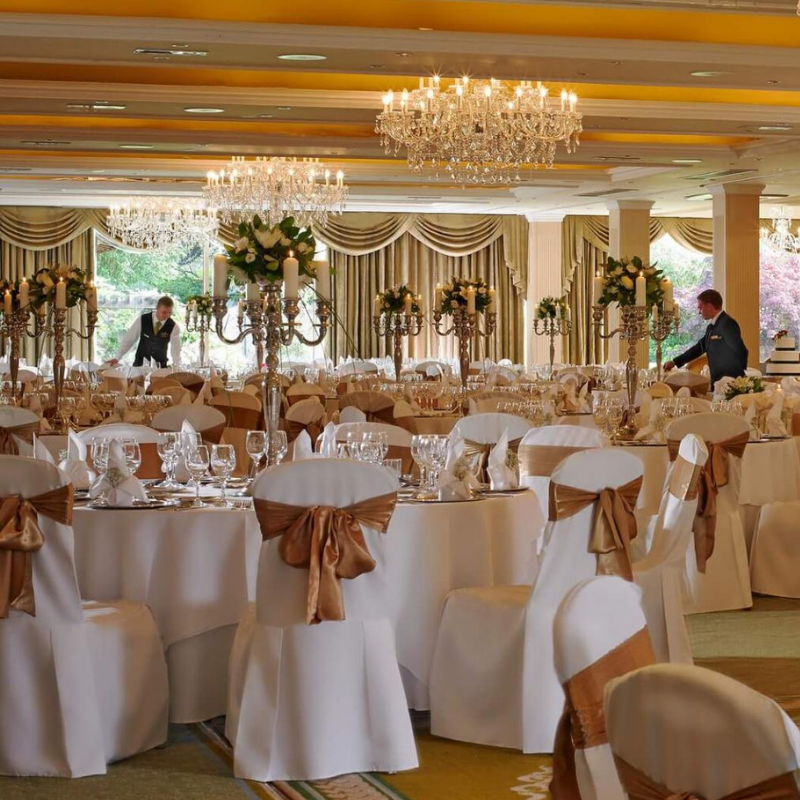 Our stunning ballroom is a magical setting for the most important day of your life, where we can cater for up to 320 people. Our ballroom is finished with beautiful cream and gold hues, and each table is decorated with candelabras and fresh floral centrepieces.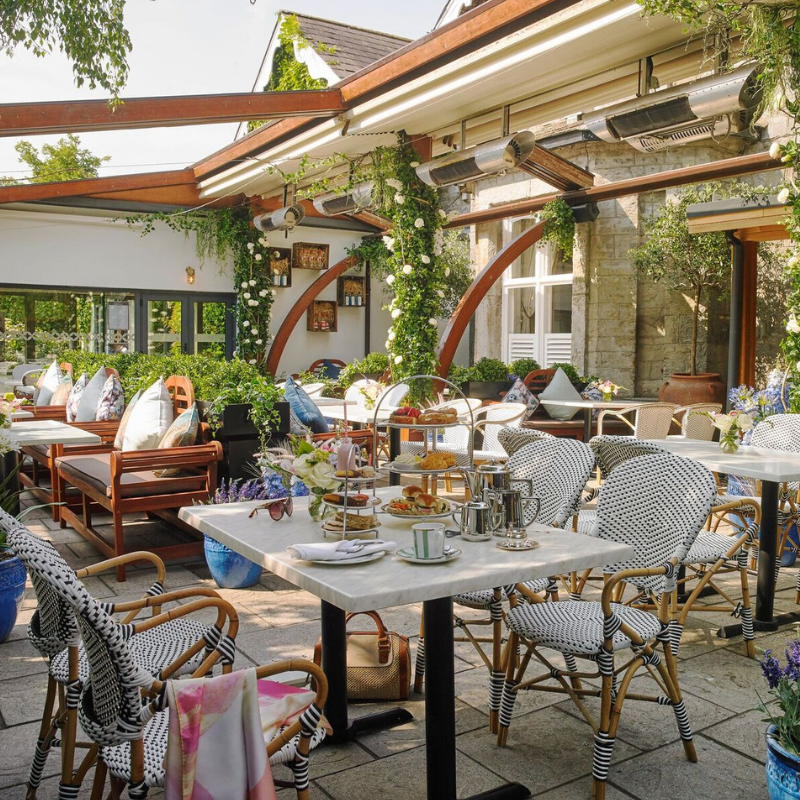 Our brand-new Terrace area is an oasis in the city and is now available for all of your wedding celebrations. Whether it's an engagement celebration or your pre-wedding drinks reception or your 'happily ever after party' we have lots of options to suit all of your needs. From BBQ's to buffets to brunch we can cater for any style of celebration that you want.
Amazing Wedding Packages With Our Couples In Mind
No matter what time of year you wish to get married there is a package for you. Thinking of a weekend wedding in the hot summer sun? Look no further than The Vintage & The Fairytale packages. Want to go for a midweek date? The Classic package is the one for you. For those couples who dream of cosy winter nights by the fire then a Winter Wedding at Newpark Hotel is the ideal choice for you. For the Winter months we have designed The Ultimate Wedding package which is available on selected dates in November, January and February.
We look forward to welcoming you to our Newpark Hotel Wedding Showcase on Wednesday 15th May from 5-8pm