Are you searching for wedding venues in County Galway? Wedding Journal are here to help!
Experience the magic of Co. Galway with unspoiled golden beaches, wonderfully wild landscapes and the famous Irish welcome.
From lavish hotels to charming country houses, there is a wedding venue in County Galway for every couple, taste and budget.
Keep reading to find your dream wedding venue…

10 Of The Top Wedding Venues in County Galway
Salthill Hotel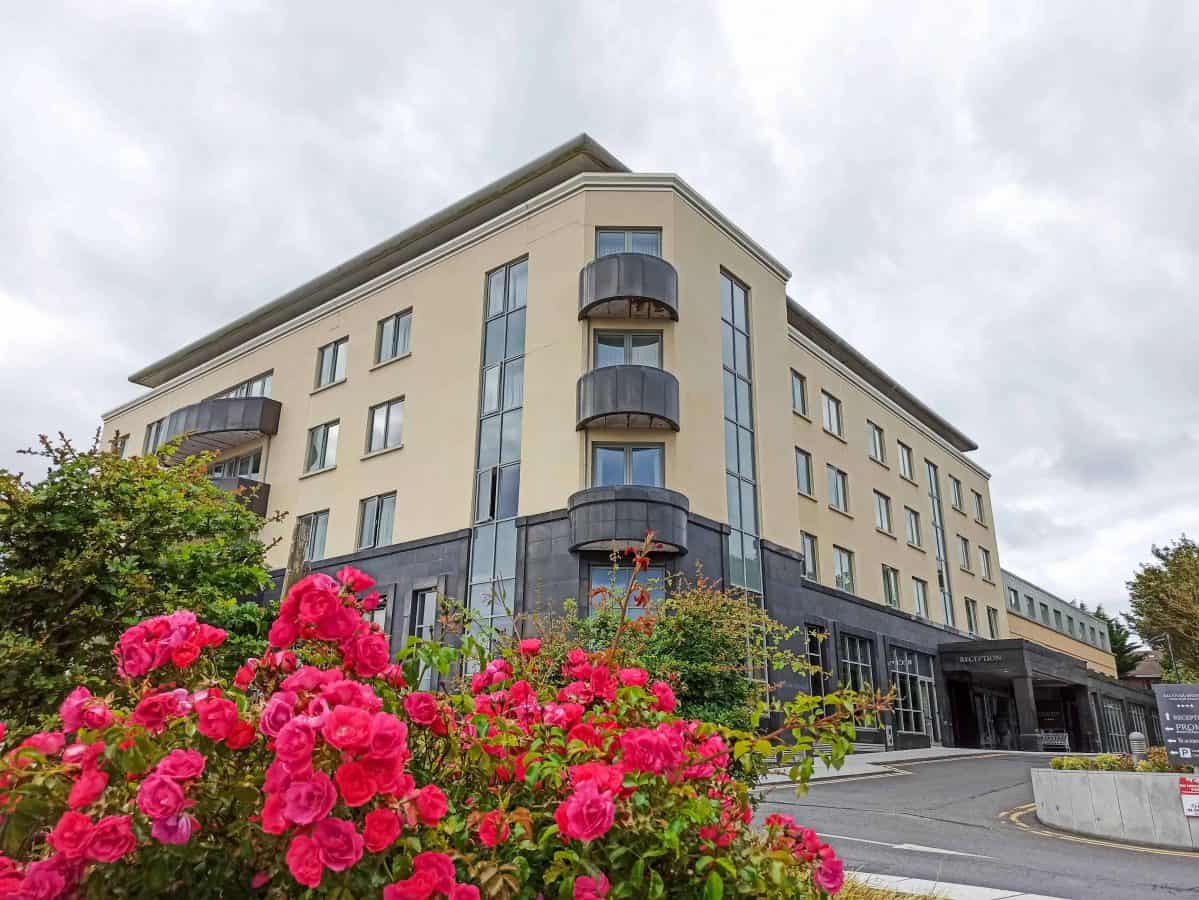 The 4-star Salthill Hotel in Galway is located on the spectacular Salthill promenade and boasts panoramic views of Galway Bay and the Clare Hills.
With over 30 years' experience in creating unforgettable wedding moments, this Co. Galway venue promises to deliver your dream day, whether it is an intimate celebration or large gathering.
The Aran Ballroom is a beautiful focal point with floor-to-ceiling windows, a private entrance and spectacular views overlooking Salthill promenade. Dance the night away in the Rockbarton Ballroom complete with a bar extension until 2am.
Lough Rea Hotel & Spa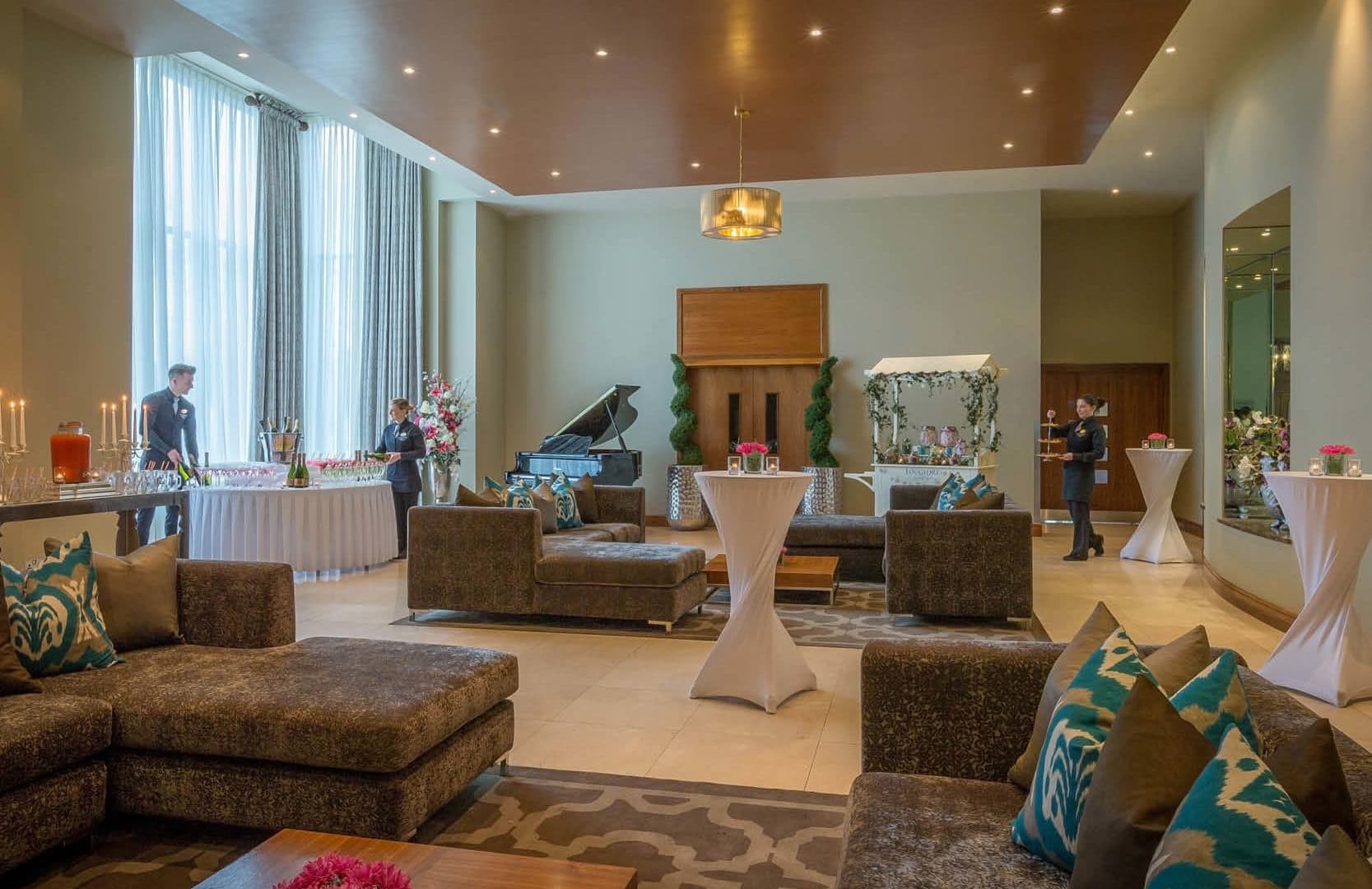 Nestled just outside the quaint town of Lough Rea is the idyllic Lough Rea Hotel & Spa.
Your nearest and dearest can enjoy a cocktail in the light filled Piano Lounge, with this private area being yours for the day. The stunning De Dannan Suite boasts Murano glass chandeliers, decadent velvet drapery and interchangeable lighting to suit the theme of your wedding.
With a panoramic view of the lake and distant mountains, it is the perfect venue to begin your happily ever after.
The G Hotel
Located near the picturesque Claddagh, the enchanting G Hotel & Spa is the ideal venue for a wedding.
The Grand Salon is the hotel's signature lounge in which your guests can enjoy pre-dinner drinks, canapes and music by their talented pianist.
The exquisite ballroom overlooks Lough Atalia, offering the perfect backdrop for your wedding photos.
Catering for all wedding sizes of up to 180 guests, including civil ceremonies, small intimate gatherings and after parties, the G Hotel can help to bring your dream wedding ideas to life!
RELATED TO: 8 Of The Finest Wedding Venues in County Sligo
Glenlo Abbey Hotel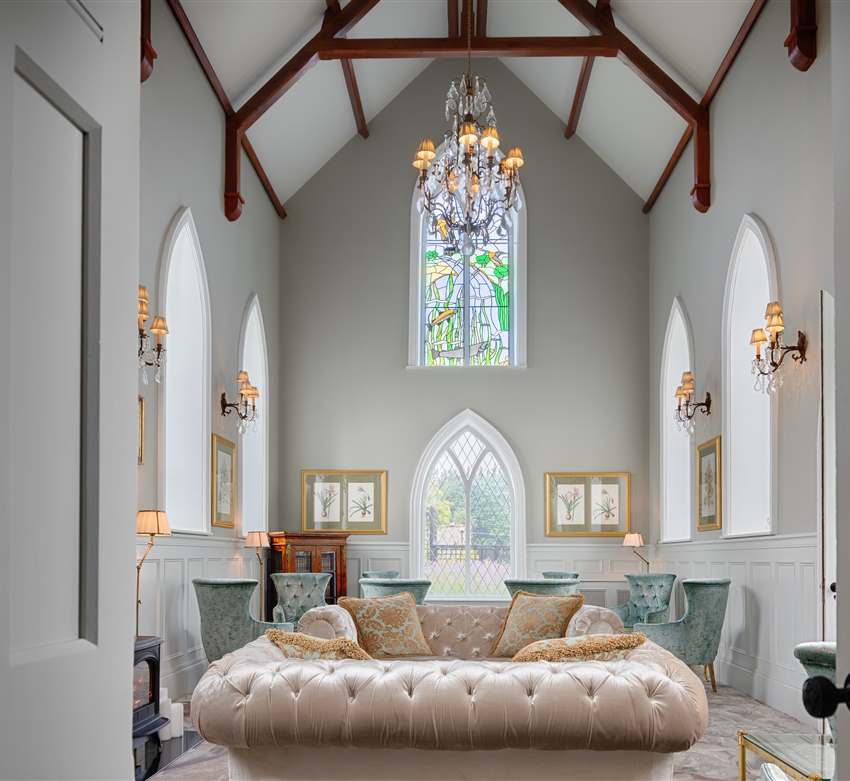 If you're searching for a 5-star experience in Co. Galway, then make sure to check out Glelo Abbey Hotel & Estate.
Tastefully decorated and beautifully elegant, Glenlo Abbey Hotel is steeped in history and dates back to the 18th century. With breathtaking surroundings, including Lough Corrib, it really is the perfect backdrop for those cherished wedding photographs.
The Corrib Room is a sophisticated area that has been restored to offer a remarkable reception unlike any other.  Designed with panoramic windows overlooking the Lough and decorated with Chiavari chairs, crisp linen, crystal glassware and silverware, this area will make your day unforgettable.
Plus, the happy couple will get the opportunity to use the majestic grounds as a canvas for their photos.
Connemara Coast Hotel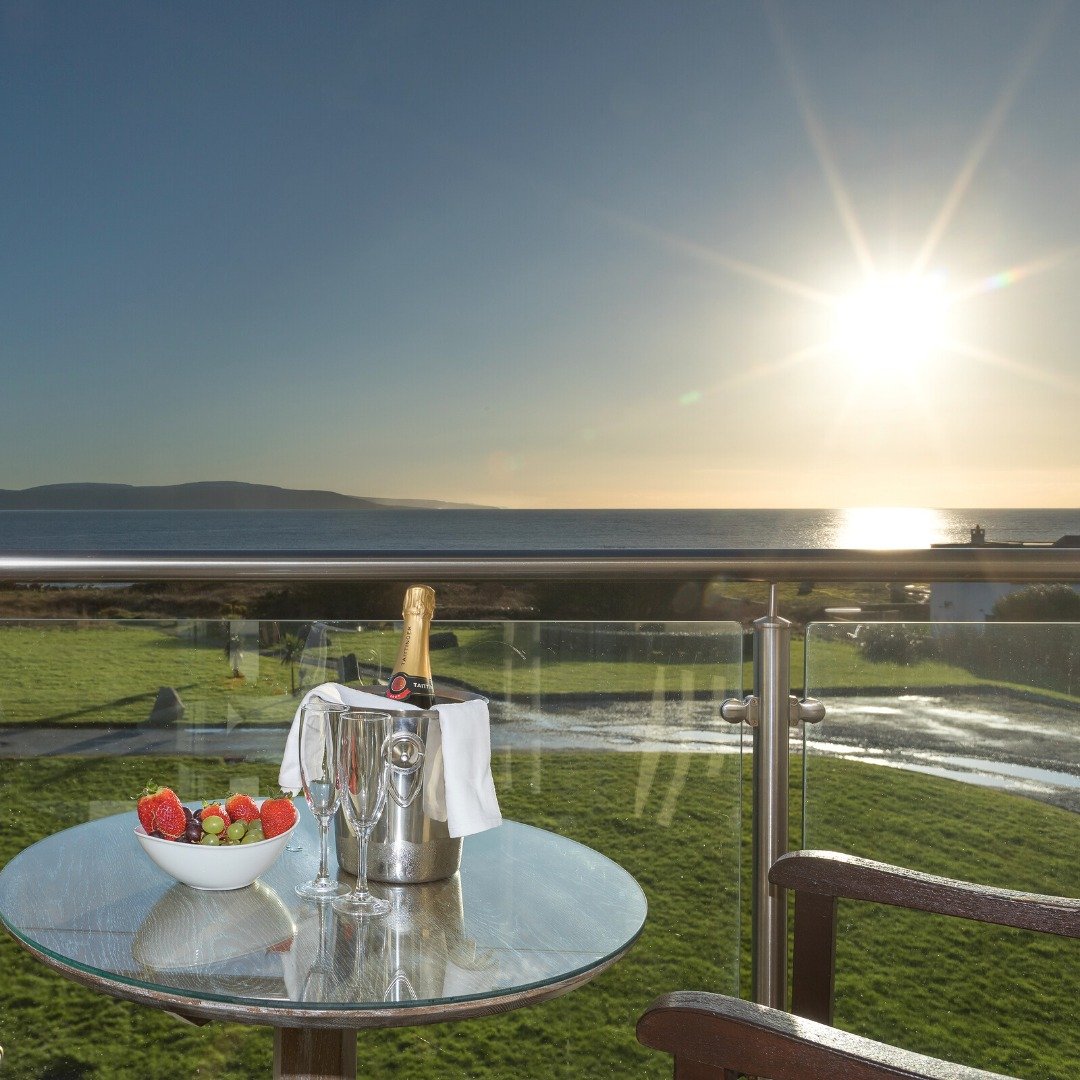 Set along the Wild Atlantic Way and perched on the shores of Galway Bay is the luxurious 4-star Connemara Coast Hotel.
The Aran Suite is a beautiful banquet room that boasts uninterrupted views of Galway Bay, chandeliers, glass wall panels and a large dance floor with plenty of room for all your guests to dance the night away.
A new addition to the Connemara Coast Hotel is their shoreline Wedding Gazebo, located right on the waters edge. This magnificent structure is sure to take your breath away with unrivalled views across the Atlantic Ocean.
RELATED TO: 6 Unmissable Wedding Venues in County Monaghan
The Twelve Hotel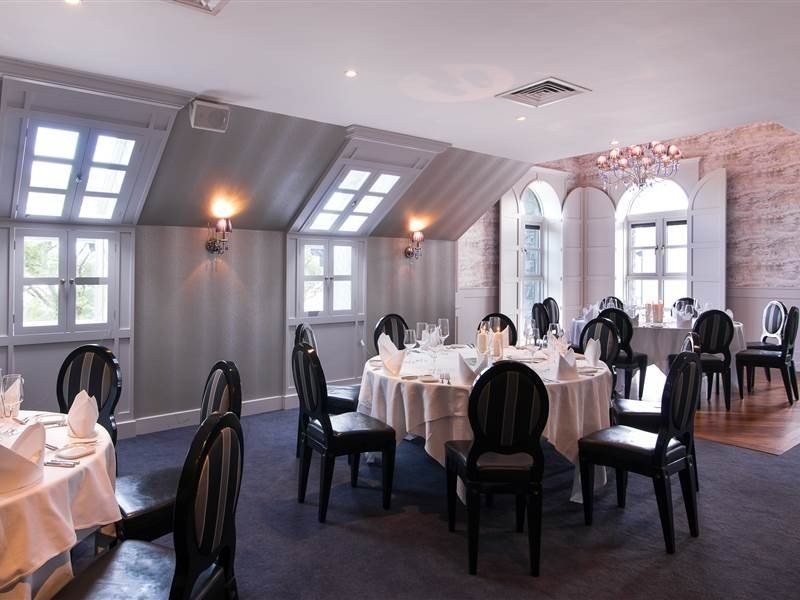 Offering an eclectic mix of tradition, design and style is The Twelve Hotel, a stunning boutique hotel just minutes from Galway city.
As one of Ireland's first design-led boutique hotels, this venue offers a balance of contemporary décor and historic charm, making it a beautifully unique spot to host your wedding.
The Twelve is regarded as one of the top luxury micro-wedding venues in County Galway and can provide a range of offers to make your wedding day truly memorable, including:
Cocktail receptions for up to 100 guests.
Dinner from 25 up to 100 wedding guests.
Claregalway Hotel
The 4-star hotel is located in the heart of the idyllic Claregalway village, only a short 15 minute drive from the city centre.
This award-winning wedding venue in Co. Galway is registered for civil ceremonies and with a capacity of up to 280 guests, they can cater for both intimate and large celebrations.
This venue has designed a range of wedding packages, helping to take all the hard work out of wedding planning. Plus their lavish bridal suite radiates elegance and style, complete with a king-sized bed, large oval-shaped bathroom and a champagne breakfast.
RELATED TO: The Most Luxurious Wedding Venues In County Fermanagh
Clayton Galway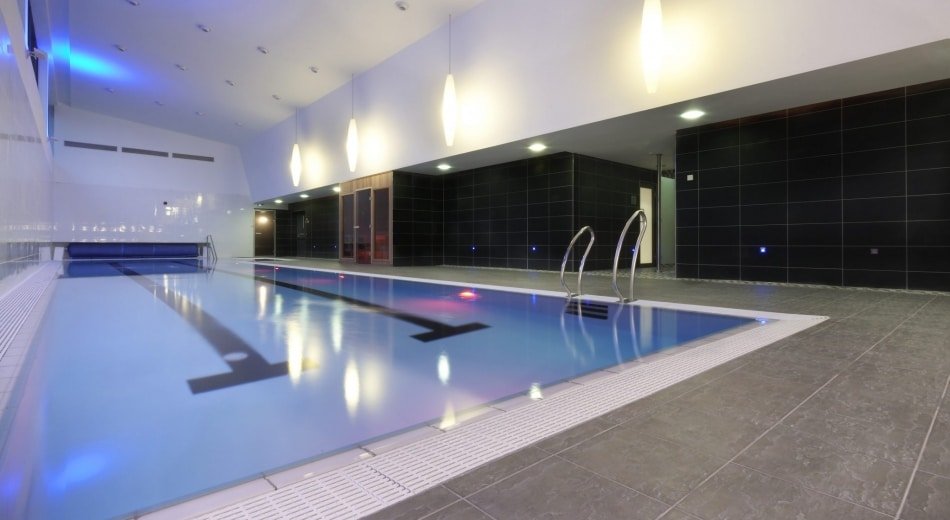 The four-star Clayton Galway is a chic and fashionable wedding venue in County Galway.
Marble floors, panoramic windows, a grand piano and a sweeping staircase is found in the impressive foyer, creating the perfect spot for your arrival reception as well as a canvas for your cherished wedding photos.
The large and private ballroom on the first floor is dressed with crisp white chair covers along with colour-coordinated sashes to suit your theme along with candelabras to provide a warm and welcoming glow.
Zetland Country House Hotel
Zetland Country House Hotel stands of the edge of Cashel Bay in an area of outstanding natural beauty. The untamed landscaped of mountains, lakes and white sandy beaches offers a beautifully scenic backdrop and creates an oasis of tranquility.
Catering for a maximum of 65 guests in their restaurant, this venue is perfect for smaller celebrations. Your guests can take in the stunning views across Cashel Bay, Connemara and the gardens whilst enjoying their meal.
RELATED TO: 12 Must-See Wedding Venues In County Donegal
Lady Gregory Hotel
Nestled on the foothills of The Burren is Lady Gregory Hotel, a Co. Galway wedding venue that is renowned for its devoted and experienced staff.
This venue can cater up to 300 guests at the one time but can also host more intimate weddings with a smaller number of guests.
Their wedding packages are built around memorable service, excellent food and attention to detail, all tailored around the couple to make your wedding dreams a reality.