You COULD save money by taking public transport to your wedding as one bride did recently, or you could arrive in style by hiring a mode of transport that reflects your personality. Here are a few ideas that might inspire you.
You certainly don't want to be leaving your wedding transport to chance – it's vital that you arrive in time and with your gown in perfect condition.
That's why you need to think hard about how you're going to make your entrance, and these days there are so many options, many of them tying in with a special theme or something close to your heart. We've heard of couples arriving by steam train, bicycle or even sailboat!
RELATED TO: 11 Things I Wish I'd Known Before Planning A Wedding
Another aspect you might want to consider is how to get your guests from the church to the venue without too much difficulty – most of the time, they will fend for themselves but it's always a nice touch when you lay on a coach for all your guests.
Anyway these are some of our favourite ways to get to the wedding on time!
The Stretch Limo
For sheer unabashed Hollywood glamour, nothing beats that stretch limo – and think of how many of the wedding party you can get in as well! Available from Mid Ulster Limos.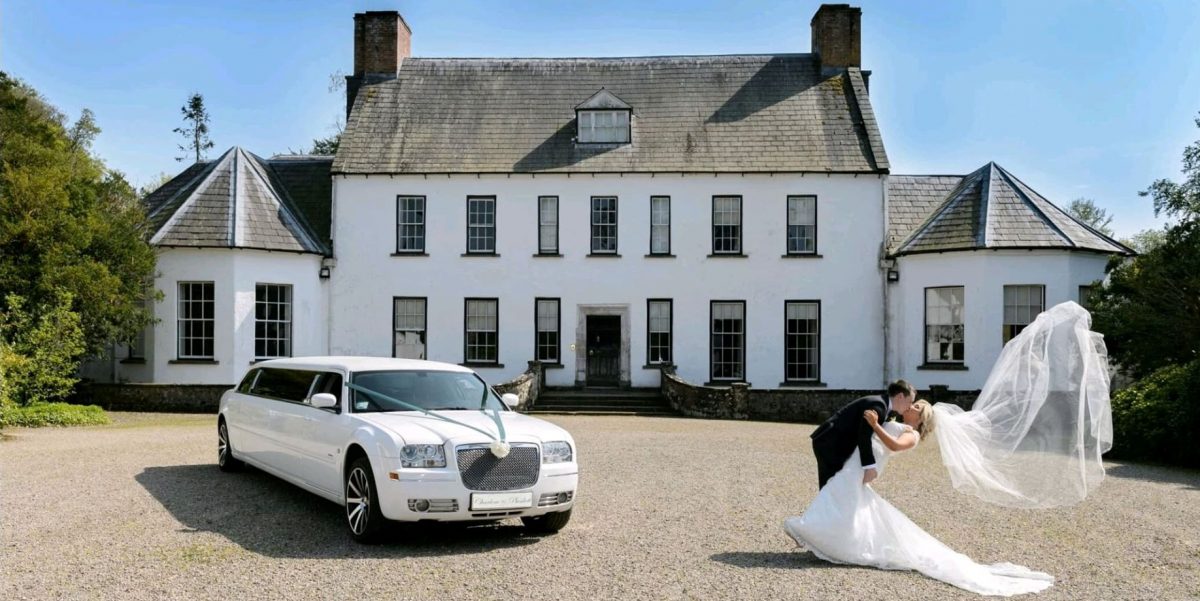 The Chevrolet Bel Air
Did somebody say Rock N Roll? Unleash your inner Danny and Sandy from Grease by travelling in this super flash gleaming red 1957 Chevrolet Bel AIr with its stunning curves, space age fins and glamorous white interior. Go greased lightning! Available from Star Car Hire.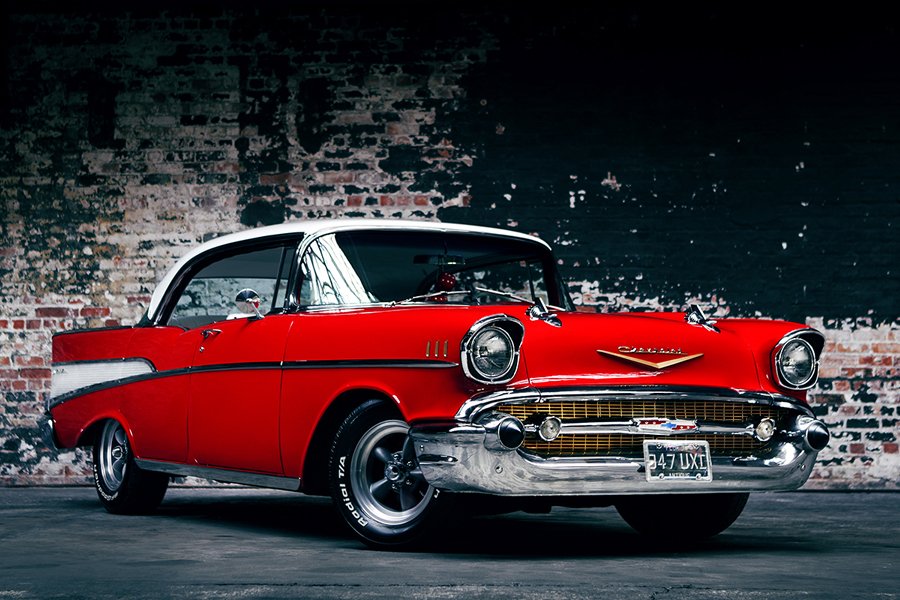 Rolls Royce Phantom
This is the really lavish option – a classic Rolls Royce Phantom which will make you feel as if the driver is whisking you off to Cannes for the day. From the hand-crafted interior to the huge wheels, this model commands respect like no other, earning it the sobriquet of the best car in the world. Available from AW Beckett in Dundalk.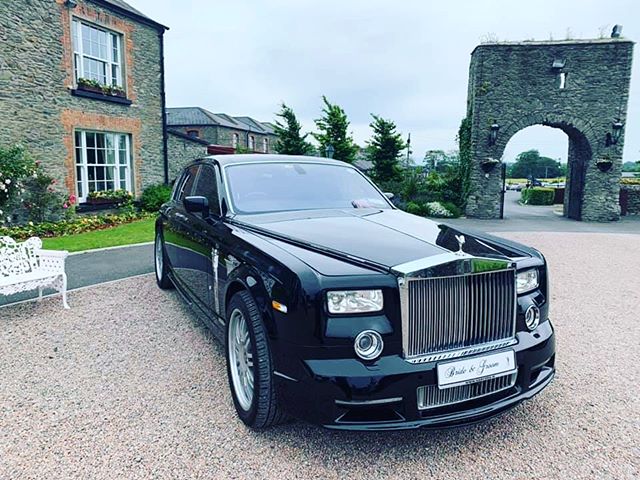 The Ford Anglia
Cute as a button and also a car that starred in the movies – this 1965 Ford Anglia 105 is the same model of car that featured in the Harry Potter movies, so it's perfect for any Hogwarts themed weddings. Just take care that it doesn't inadvertently take off into the sky and crash into a Whomping Willow… Available from Star Car Hire.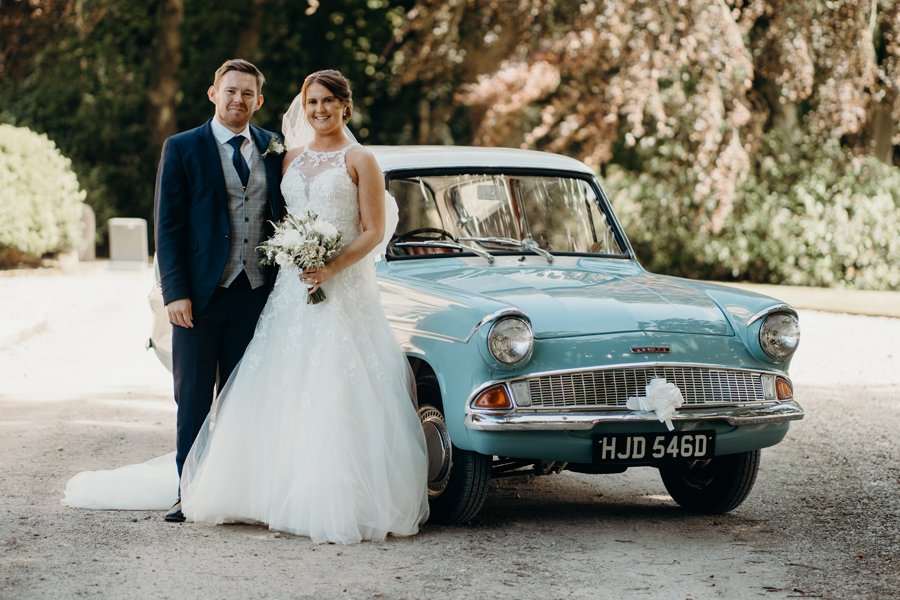 The Silver Imperial Ghost
Wed like a celeb in this stunning and unique wedding car that can hold seven people along with the most voluminous wedding gowns and was the first of its kind in Ireland. This is the same Imperial Ghost used by boxing champion Carl Frampton when he wed his wife Christine and it features extra wide walk-in rear doors and a fold down rear roof section. Available from I Do Wedding Cars NI.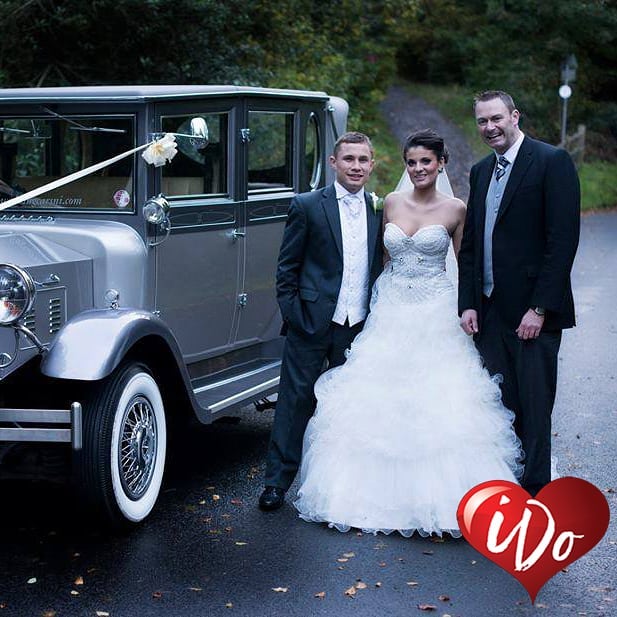 The A-Team Van Replica
We love it when a plan comes together! You don't get many cooler vans than the A-Team's black and red GMC G20, although we take our hat off to you if you manage to get BA Baracus to drive this cult status van to your wedding. Definitely one for fans of the 80s! Available from Star Car Hire.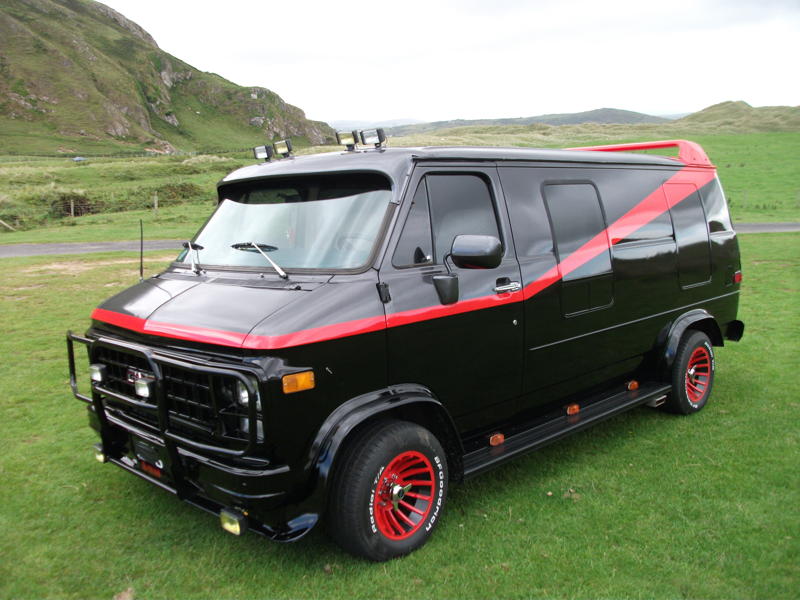 The AEC Regal Bus
This stunning 50s vintage coach is the last working vehicle of its kind left in the world and you can hire it on your wedding day to wow your guests. It was last used as a tour coach to Devonshire scenic destinations and has been restored with all original features and woodwork visible. It's even become a bit of a star in the music industry, appearing in the 2017 video for the single Changeling by Irish band The Riptide Movement. Available from Vintage Coach Hire.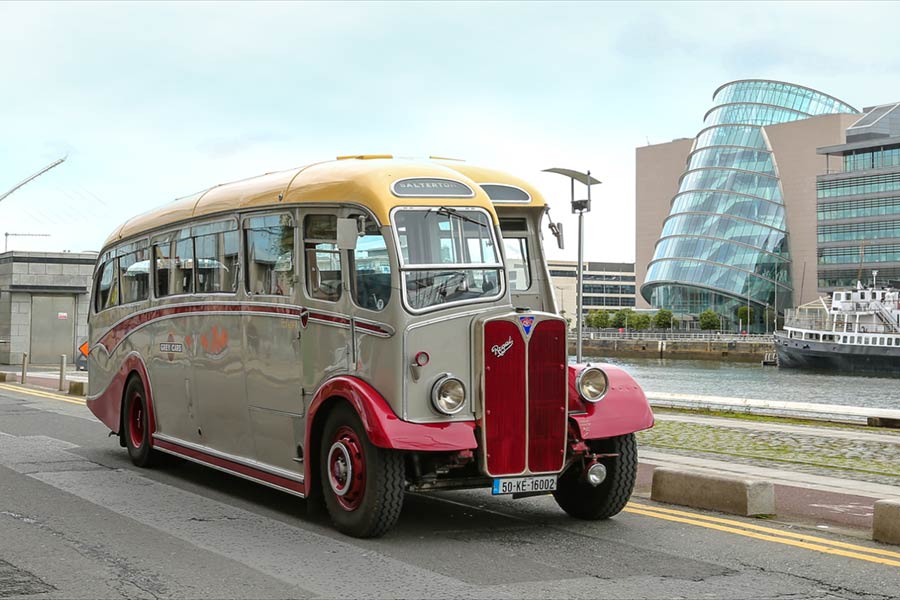 The Pink Cadillac Coupe De Ville
Unleash your inner Elvis with this stunner of an American car, a show stopping pink 1959 Pink Cadillac similar to those driven by Clint Eastwood and also by the King himself. Available from Star Car Hire.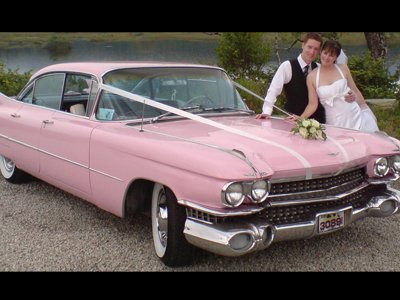 The VW Camper Van
What could be sweeter than this dinky mode of transport known as Gino The Camper Van. Gino is a 1974 Splitscreen camper van who originally hails from Brazil and seats up to six passengers – perfect for the bridal party of the the bride and groom. He can be decorated with flowers, bunting and ribbons in your choice of colour and all bookings come with a bottle of Prosecco for your first toast as a married couple.
Even better, Gino transforms into a fun photo booth with quirky props and backdrops so that your guests can bring home mementos of the big day. Available from The Quirky Camper Booth.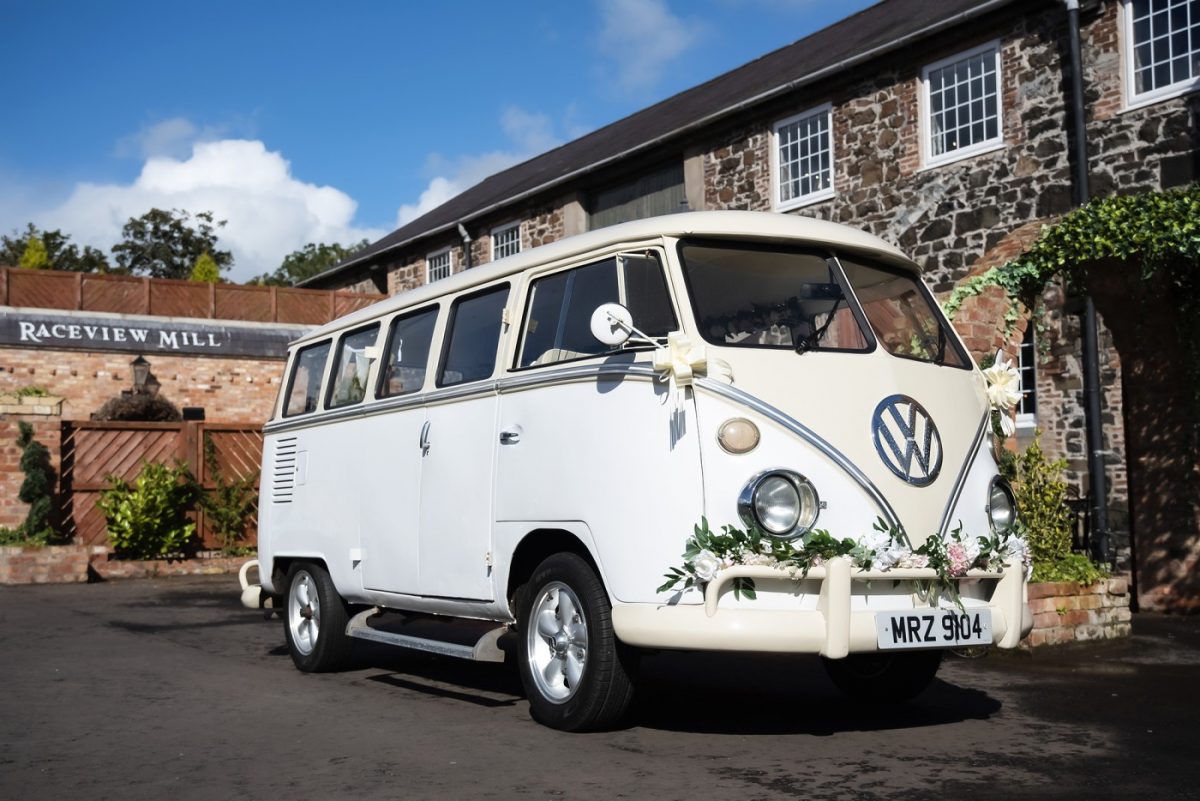 The 1959 Chevrolet Apache Pick-up Truck
For the unconventional couple who love to keep it country, this is the perfect mode of transport – a 1950s America Chevy Pick-Up truck perfect for a barn wedding. Dress it up with a few hay bales and you're all set for the big hoe-down. Available from Star Car Hire.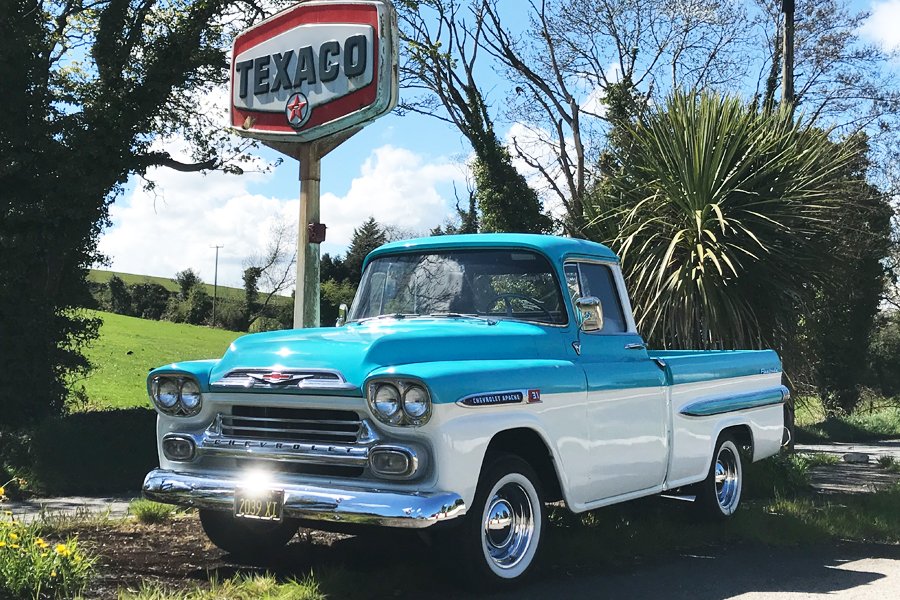 RELATED TO: 13 Stress Free Steps To Plan Your Ultimate Wedding
11. The 1965 Gold Jaguar
This stunningly beautiful 1965 Gold Jaguar has a fascinating back story and will be a very special car to arrive in. Thanks to the fuel crisis in the early 70s, she ended up being mothballed in an English barn where she would remain for years. She was locked away in 1973 by her second owner at the height of the crisis when the price of oil had risen by 300% in a matter of months.
"At 16mpg she was no longer an economically viable proposition," says her current owner, Peadar Mulligan of Classic Wedding Car and Limousine Hire Ltd.
"She was discovered in a barn in 2010 and over the next eight years underwent a complete restoration of both body and engine. For a car of almost 60 years her low mileage of 21,000 miles, original body panels and leather upholstery is as a result of her 40 year hibernation."
Available from Classic Wedding Car and Limousine Hire Ltd.
12. The Small Vintage Bus
Bring the whole wedding party with you in Matilda, this quirky little vintage bus which seats up to 10 and is the only one of its kind in Ireland. Matilda will really turn heads! Available from Perfect Day Wedding Cars.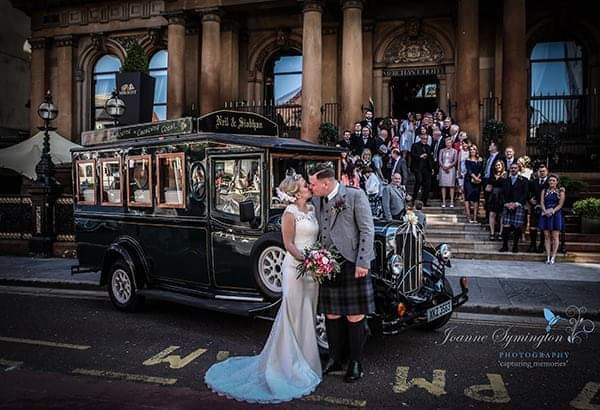 RELATED TO: 9 Ways To Save On Your Venue And Catering Costs
Still looking for your transport? Check out our experts HERE.
Sign up to our newsletter to get all the latest from The Wedding Journal!
Join Here>>>>http://eepurl.com/ck9vLb