Planning a wedding can feel a little overwhelming, trust us, we know a thing or two about weddings!
If you're not finding the perfect venue, hunting for your dream dress, organising the transport or redecorating an entire church and venue you're organising your table plan and balancing a tight budget (the worst)!
It takes a great deal of organisation to keep everything on track when you're faced with huge decisions, endless lists, deposit deadlines and of course, your own social life and job too. Our top trick is to take things one step at a time, also don't be afraid to ask for help, from both friends and family.
So where to begin…
1 – Set A Realistic Budget
Be prepared for a reality check when it comes to budgeting for this big day. Many couples don't realise the true costs involved and may find that their dream wedding is a bit out of reach. In that case, be prepared to prioritise.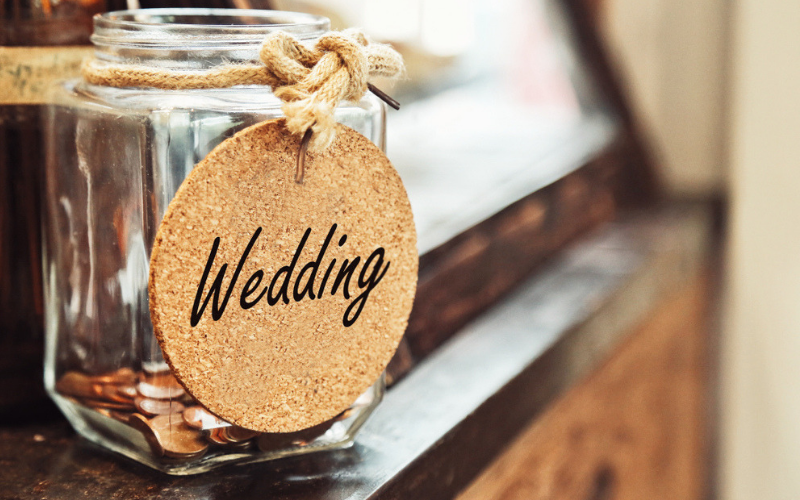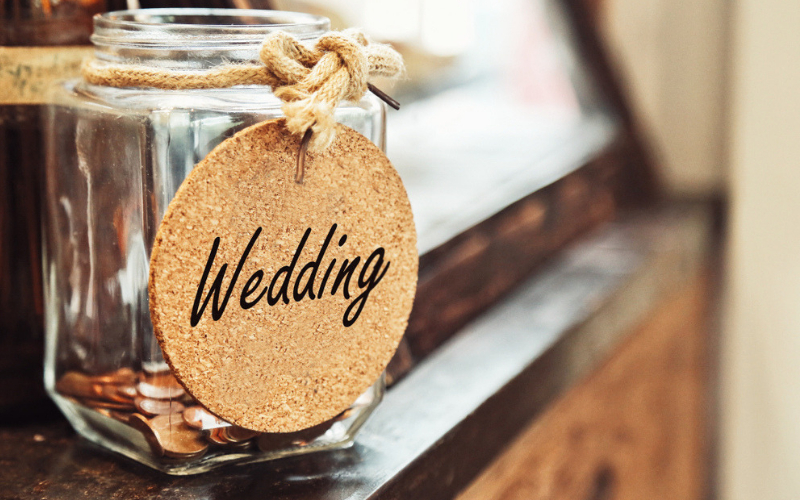 Taking out loans and maxing credit cards is not the best start to married life, so to ensure you don't overspend on your dream wedding day it's best to set yourselves a budget as early as possible – and stick to it!
Your top priority must be to calculate the total you have to spend, including any contributions from parents. It's 2019, don't just expect your parents to pay for everything, show them you are being responsible with your spending and ask if they're willing to help. If your mum wants to buy your wedding dress, it's best to know how much she is prepared to spend so that you don't set your heart on a dress from a brand that is too expensive. 
Once you have got an exact total, it's time to start allocating a percentage of this total to each area of the wedding. For example, the cost of your wedding ceremony venue and reception venue, including room hire, room styling, catering/food and drink,  which will take up the majority of your spend, maybe as much as 50%, especially if you have a large guest list including all of your family and friends. 
READ MORE: Set Your Wedding Budget
2 – Find Your Wedding Style
What exactly is your wedding style, we hear you desperately cry.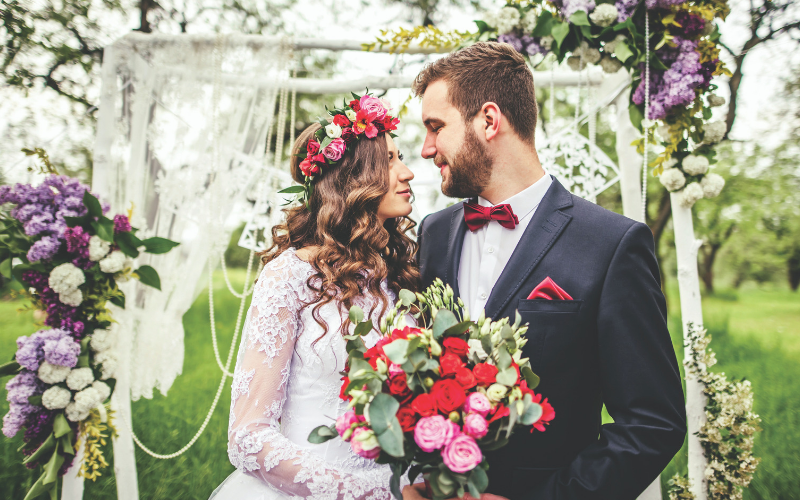 Well this encompasses everything visual, which similarly translates into the ambiance of the event. From the reception venue, the flowers, the décor and lighting, right down to your wedding wardrobe.
Nailing down your wedding style will help refine your focus and filter through the wedding noise. Once you've determined the look you're going for, you can zone in on the details and plans that fit.
Are you a traditional bride who has been dreaming of a fairytale castle wedding? Or more of a bohemian beach babe? The easiest and quickest way to determine your 'theme' would be to close your eyes, and picture your perfect wedding,
–

Is it a large family affair or smaller and more intimate?

–

Will it all take place close to home or would you prefer a destination wedding?

–

Will it be formal or more casual?

–

Would you prefer an indoor reception or outdoor venue?

–

What time of year would you like to exchange vows (Spring, Summer, Autumn or Winter)

–

Modern, classic, romantic, vintage, rustic or all-out glam?
There are so many sources of inspiration out there, from attending wedding shows, reading the latest issues of Ireland's Wedding Journal, to good old Pinterest!
View this post on Instagram
Make sure you follow Wedding Journal on Instagram for some great inspiration.
READ MORE: Discover Your Individual Wedding Style
3 – Find Your Perfect Wedding Venue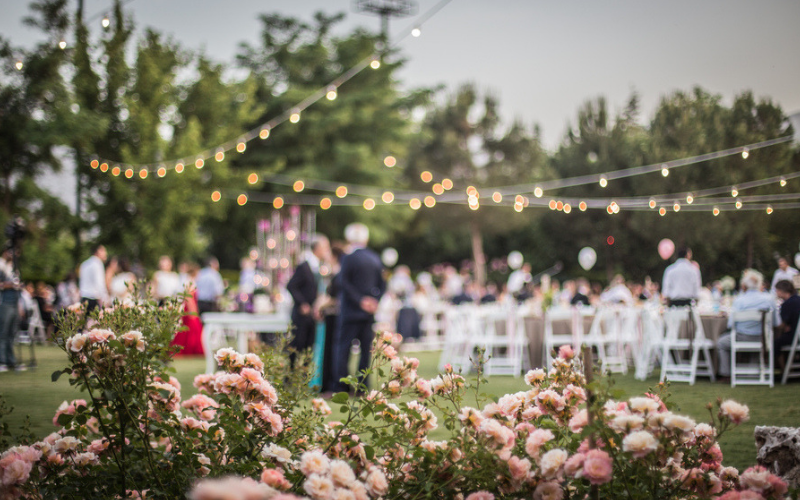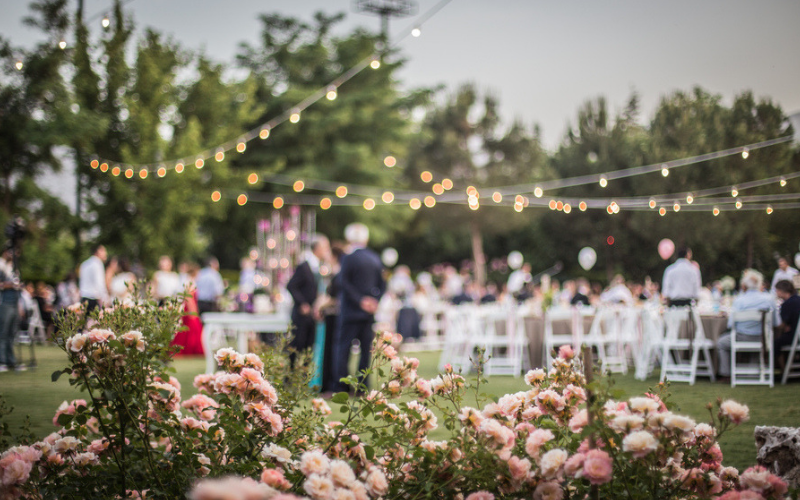 We are spoilt for choice when it comes to the variety of wedding venues in Ireland. Your wedding venue will determine your wedding date, location and the maximum number of guests you can invite, so this is definitely a priority.
It's important to think about other important factors that come into play before booking your venue. You might want to invite guests to stay for a weekend celebration, so accommodation would be necessary. If you're opting for an outdoor wedding, you might have to arrange for caterers to supply food and drinks. Each factor will determine which type of wedding venue you choose.
READ MORE: WJ's Guide To Finding The Perfect Irish Wedding Venue
4 – Plan Your Wedding Guest List
Picking your guest list is often described as one of the most stressful parts in the wedding planning process.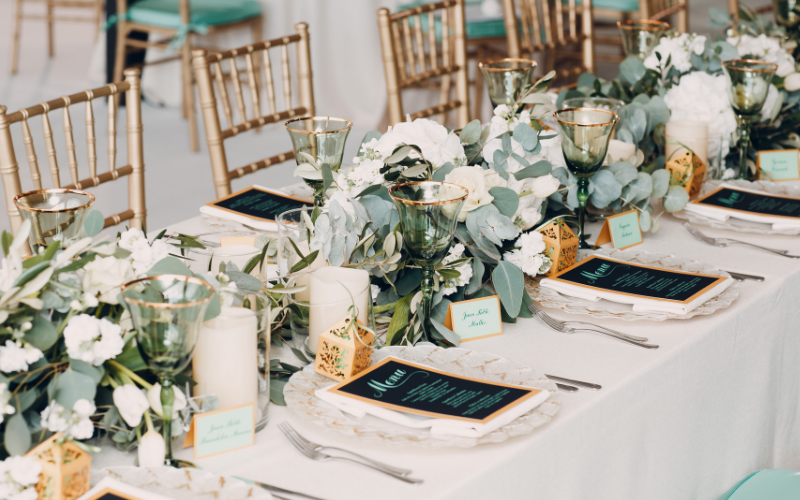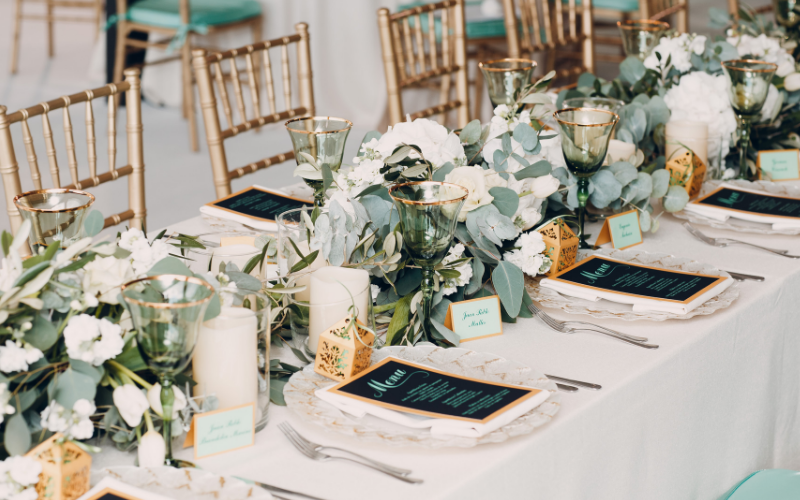 Your venue will obviously have a maximum capacity, so it's best to start there. Before compiling an extensive list, it might be generous to offer your parents a request or two, especially if they are contributing to your budget! Chances are they are as excited as you are, but it's best to be honest and firm about how many are allowed.
Two tips that will ease this section of wedding admin will be not to verbally invite guests that aren't on the list (you will lose track) and try to stay fair on numbers for both sides. This will save so much time and energy, trust us!
When it comes to the seating plan, it's good to know that guests only spend an average of ninety minutes at their table. Meaning that though they might not be overly happy about their seat, they still get up and walk about to socialise!
READ MORE: Top Tips For Limiting Your Guest List & Seating Plan Etiquette
5 – Choose Your Ultimate Bridal Party
It's time to gather your girl squad together and choose the bridesmaids you know will bring their A-game! But where do you start? You need to think carefully before you make big decisions and tread carefully to ensure peace now, and for years to come.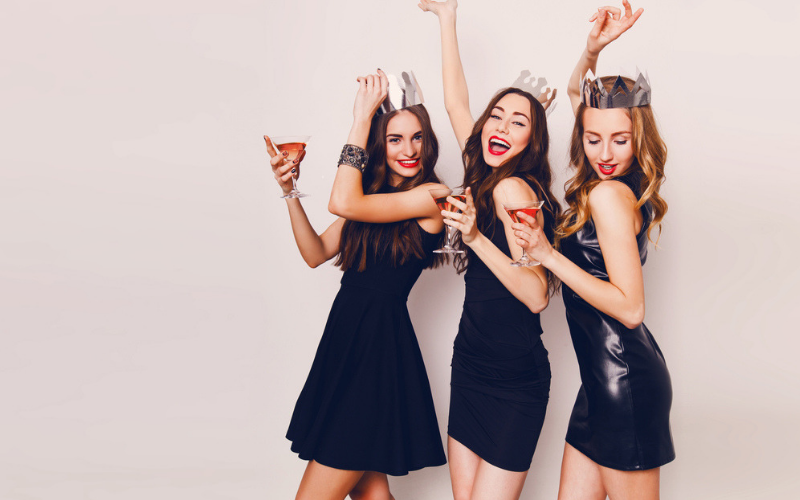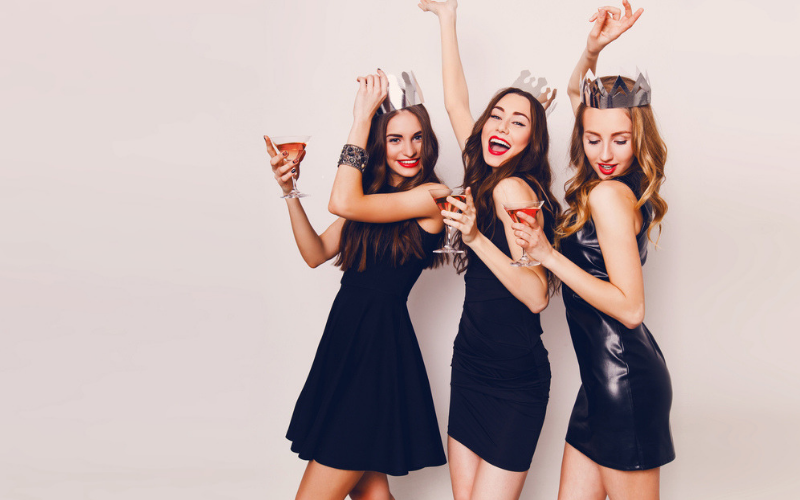 With friends and family anticipating or assuming they'll be asked, it's easy to get confused and resentful. After all, this is supposed to be your day, your way, right? So relax!
Being a bridesmaid is all about supporting your friend: from helping her choose her wedding dress to throwing an awesome hen party, as well as providing invaluable moral support to tame those bridezilla moments.
READ MORE: Are Your Bridesmaids Good Enough?
6 – Shop For Your Wedding Dress, Bridesmaid Dresses & Groomswear
Choosing your wedding dress is one of the most exciting and emotional parts of wedding planning.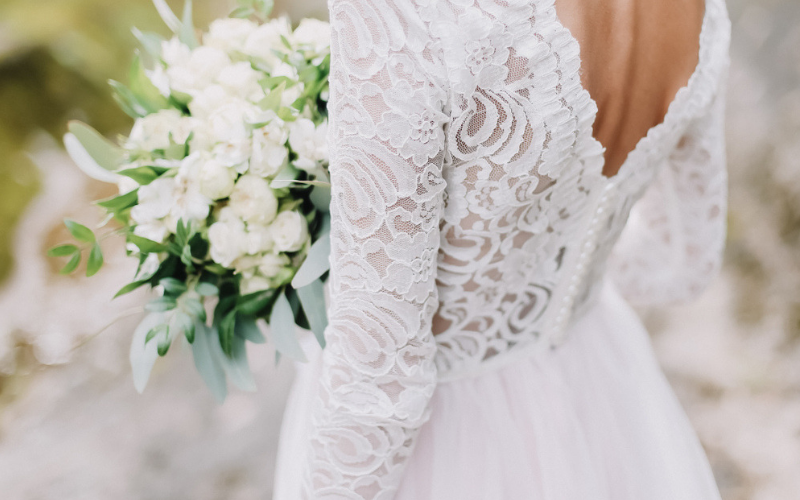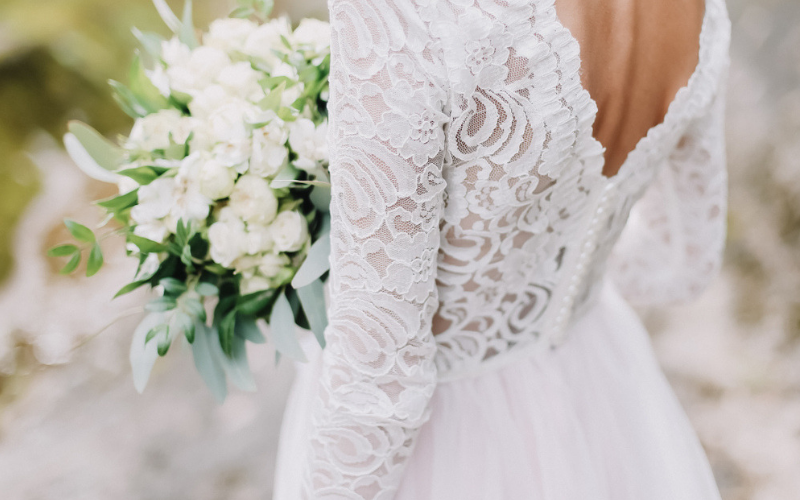 First and foremost, before hitting the shops you should take inspiration from the glossy pages of bridal magazines *ahem*, designer websites and online platforms such as Instagram and Pinterest to start gathering ideas on what your dream dress could be. This is a great way to show your bridal consultant what you're looking for and she can pull out similar styles in the boutique to show you once you begin appointments.
Once you have chosen your wedding dress, you can think about bridesmaid dresses that will compliment your wedding gown, and groomswear that will suit the style of your big day.
READ MORE: How To Shop For Your Wedding Dress
7 – Send Your Wedding Invitations & Save The Dates
When it comes to the wedding invitations, a lot of emphasis is put on how they will look but have you ever thought about what they should say?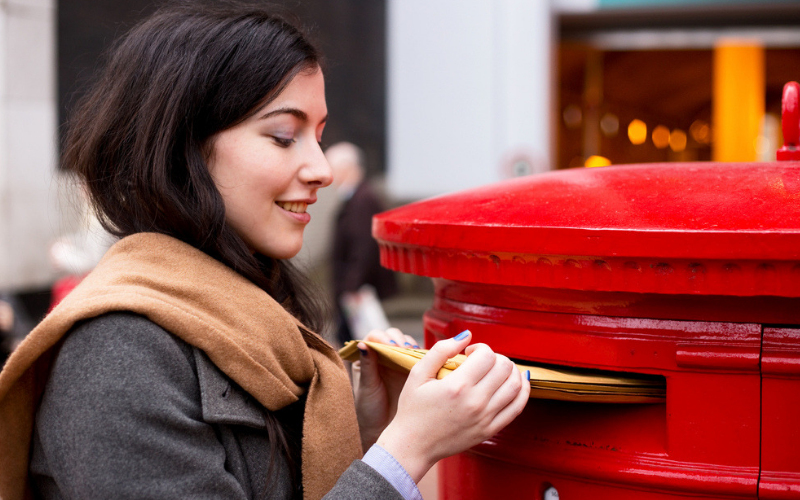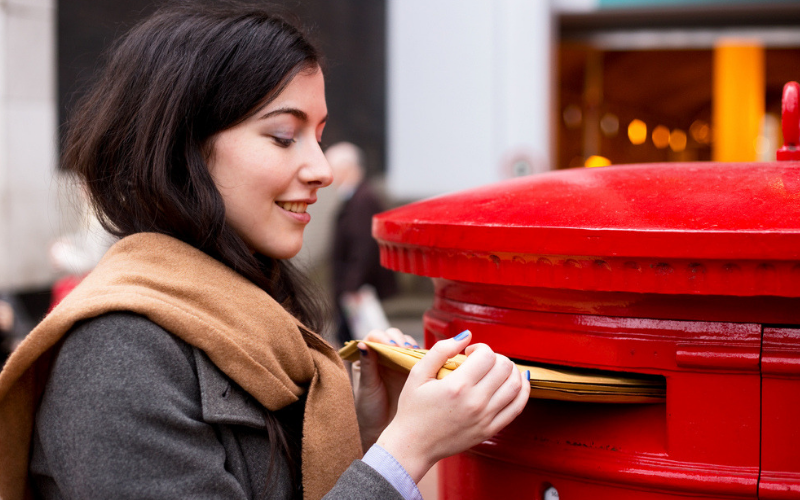 This is your chance to reveal the 'need to knows' to the guests ahead of the big day, get your save the dates sent out as soon as you secure your date and venue.
Couples nowadays incorporate their stationery into their reception décor. From the table plan, seating list, menu showing each course and timeline of proceedings throughout the day; don't be afraid to push the creative boundaries and add some personality too!
READ MORE: Your Wedding Stationery Is Signed, Sealed & Delivered
8 – Source Your Favourite Wedding Suppliers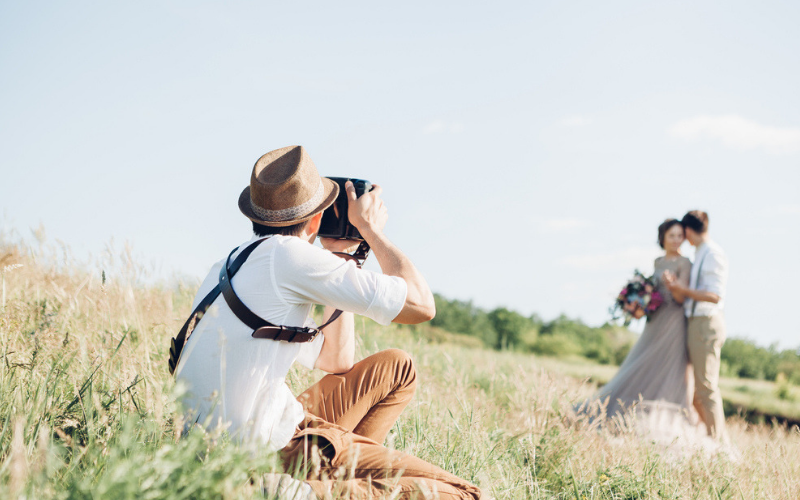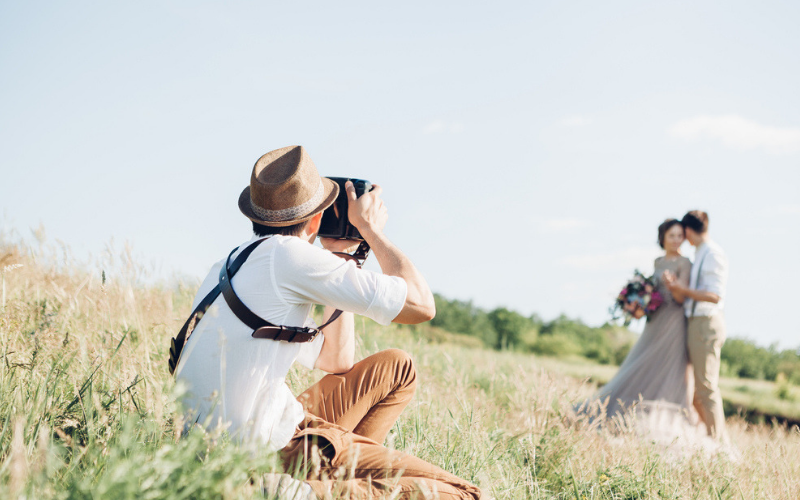 It's best to start by designing your ultimate wish list of suppliers you would both love to hire. Your wedding venue may have a list of recommended suppliers which can also be a helpful tool, but make sure to do your own research if you want something a little different before you put down any deposits.
This covers everything from covers everything from photographers to caterers and florists. Finding your photographer is as important as finding your venue and picking your dress, they have to match your personality and style.
Similarly, your wedding cake and wedding flower choices can make a big difference to the look and feel of your wedding day. So take your time, sample lots of delicious cake and smell the roses.
READ MORE: Find Your Perfect Photographer
9 – Book Your Wedding Entertainment
Whether loud and proud or elegant and refined, deciding on your wedding entertainment is an important part of the overall planning process.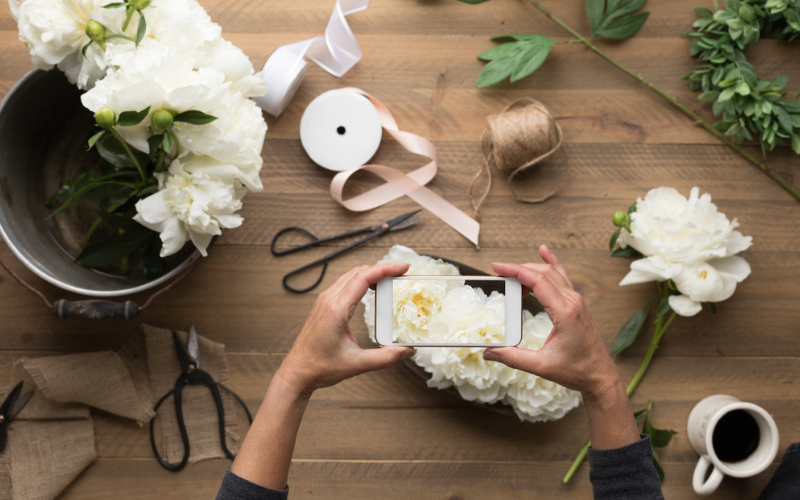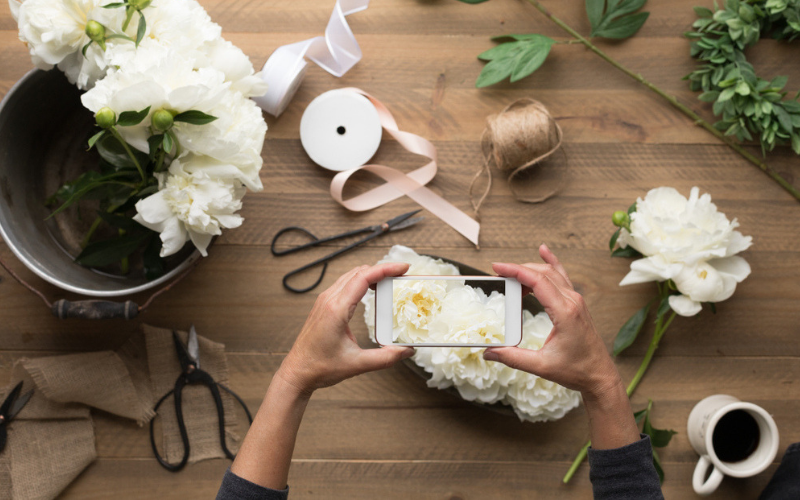 Not only does your wedding entertainment reflect the theme of your whole day, but it adds atmosphere and ensures you are throwing the best party for your guests.
Your entertainment can be centred around your theme, for example, if you would love a festival theme thrives off the festival vibes, you could have a folk band playing for guests as they enjoy their canapés, or have a magician to entertain the kiddies (and the young at heart too!)
The best time to book your wedding entertainment is between twelve to ten months before your big day, that way you'll not miss out on a popular band/act. The longer you wait to make a decision, prices may rise so be careful. Like any part of wedding planning, you'll have to think about your budget too; most entertainment acts stem £400 to £700.
We've got a full range of highly talented and popular wedding entertainers in our online directory – you can check them all out here!
READ MORE: Prepared To Be Entertained
10 – Create Your Ideal Wedding Gift List
This is essentially the shopping spree of a lifetime, where you can choose your dream gifts together without spending a penny!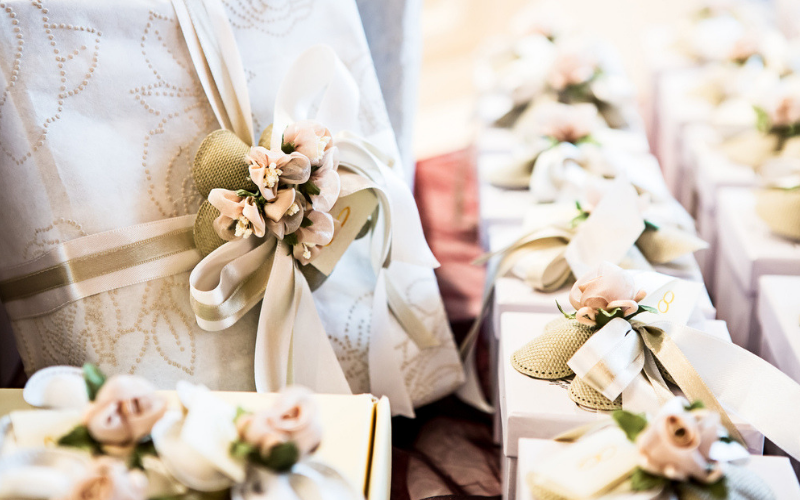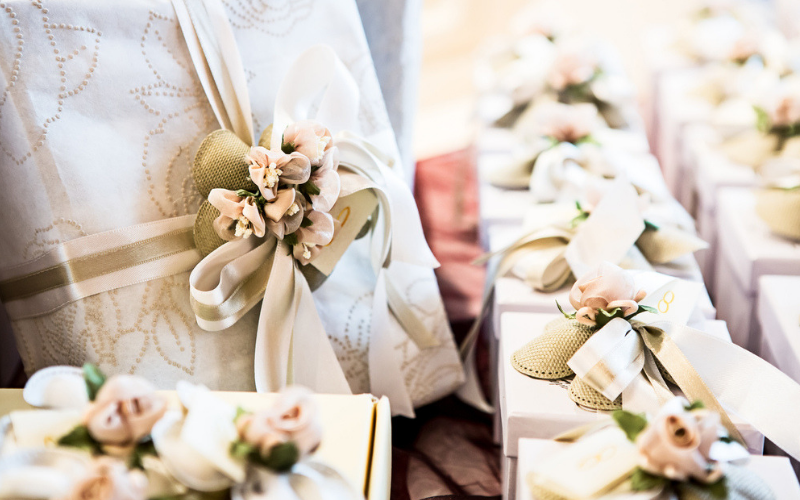 Creating your own gift list full of items you love, means your guests can choose from a wide range of gifts that they know are meaningful to you and something you'll cherish for years to come.
It might feel strange asking guests to buy you gifts, but when you're building a new life and home together, this process is perfect. Your guests are going to want to buy you a wedding gift, so save them the stress of trying to decide what to buy and create a wedding gift list.
Today there are so many fabulous gift list services, check out our online directory for brands we love that are based here in Ireland.
If you have already built your home together, why not start a honeymoon fund for guests to help you out a little bit extra. Your honeymoon is your much deserved time to relax and unwind after your special day. As you jet off for the holiday of a lifetime or a mini-moon break at home, upgrading your travel essentials is the perfect addition to your gift list.
Whether you are looking to set up a honeymoon fund, an online gift list or a traditional department store list, take a look at our guide to the best wedding gift lists and see which one suits your needs.
READ MORE: How To Create Your Perfect Wedding Gift List
11 – Book Your Honeymoon
Your honeymoon is probably going to be the most memorable (and expensive) trip of your life!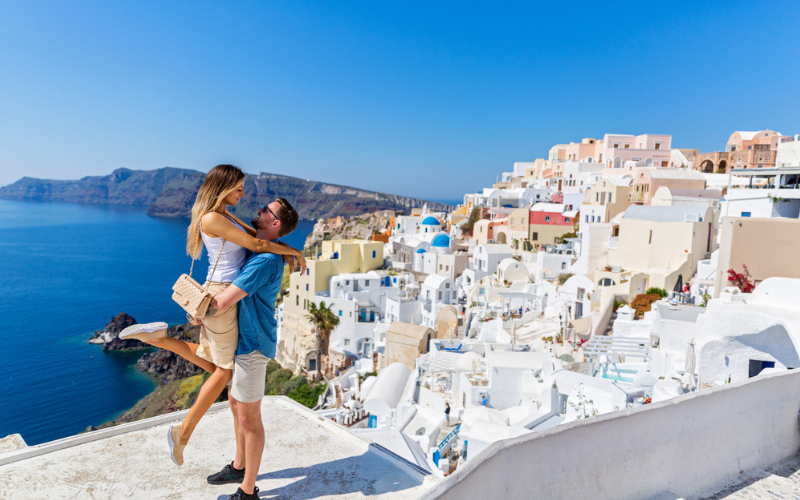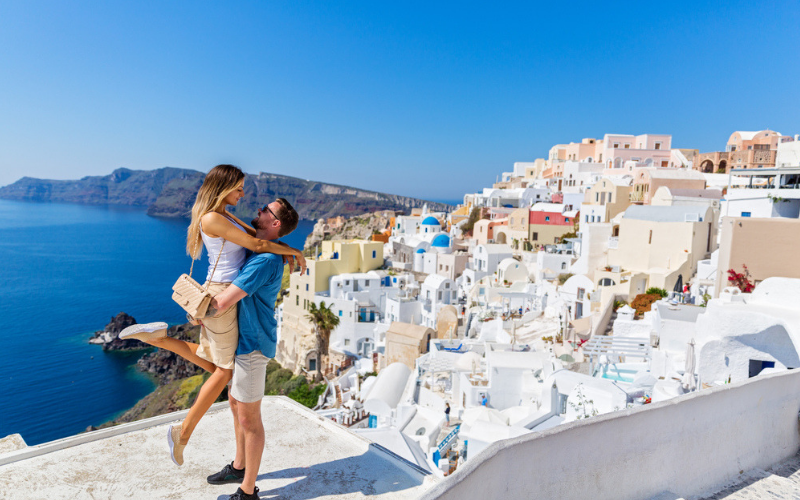 The location you choose is almost as important as the wedding itself. We've done all the scrolling for you, check out our top 11 honeymoon destinations that will have you racking up the double taps on Instagram no time!
If you are still feeling budget conscious, why not opt for a romantic mini-moon straight after the wedding, this will give you both some much-needed relaxation and alone time!
You can then spend some time after the wedding saving towards a bigger trip later in the year that will be your official honeymoon.
READ MORE: How To Pack For Your Honeymoon This Summer
12 – Plan Your Hen or Stag Weekend 
Your awesome bridesmaids and best man might already have this covered, but it's best to keep sure they're as organised as you are! Is there anything you might need to specifically pack; bikinis or ski boots?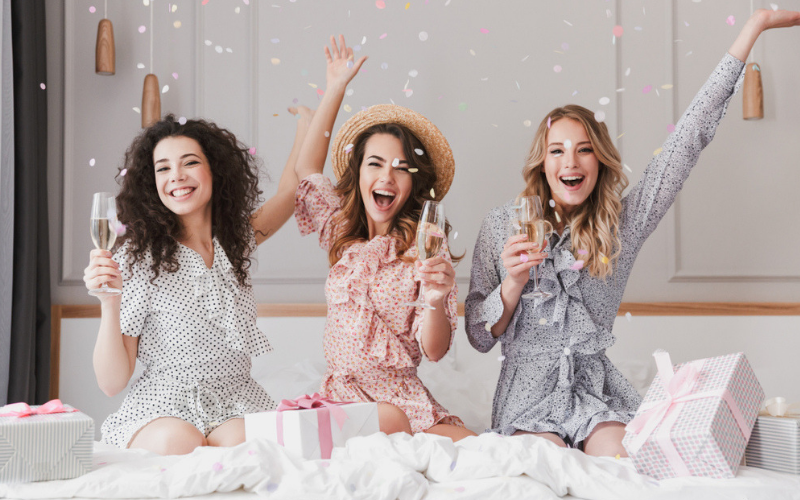 Once the hard stuff is done, it all becomes so much fun! Remember, the more you put in, the more you, and the bride/groom, will get out of their big night.
If you have a particular idea or theme in mind you really want for your hen weekend, don't be shy on telling your bride tribe; they want you to have fun remember! If you think they might need a little help, check out some our our helpful guides on how to plan the perfect hen party, 15 Insta-Worthy Hen Party Hotspots in Ireland, and our Top 10 Do's and Don'ts When Organising A Hen Party.
13 – Visit The Wedding Journal Show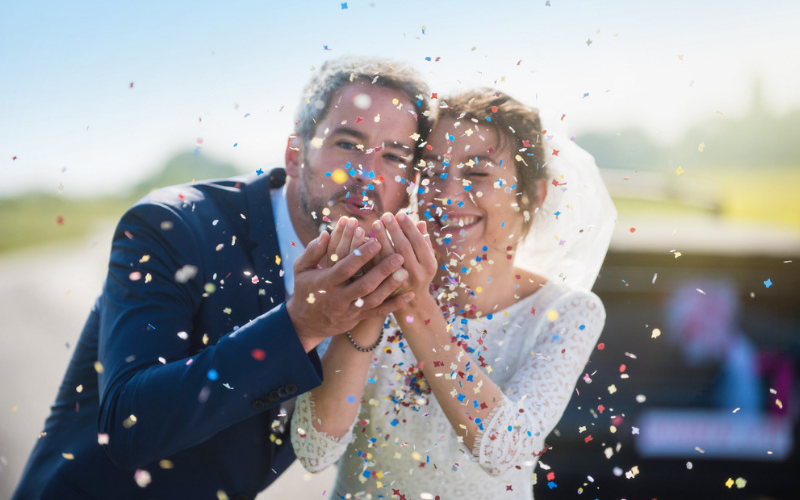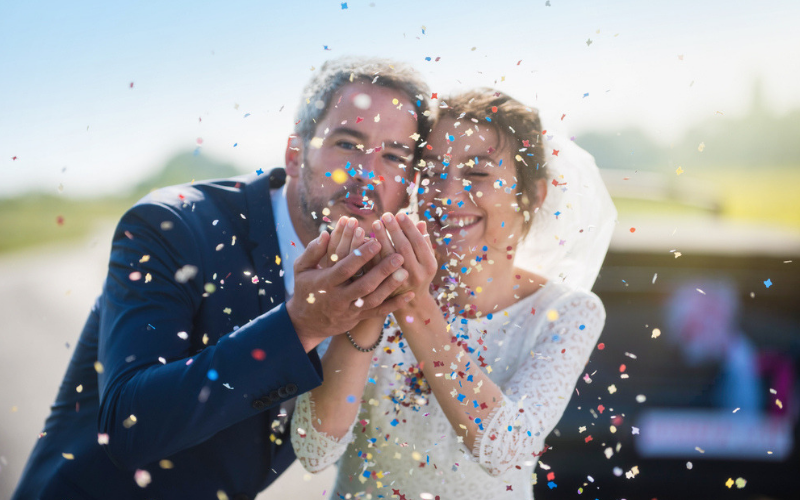 The Wedding Journal Show is Ireland's biggest bridal show…and this year is going to be even bigger and even better than ever!
Shop & Save – meet over 300 wedding suppliers offering bridalwear, groomswear, reception venues, stationery, flowers, cakes and much more!
Find Your Dream Dress – See the latest 2020 bridal collections on the catwalk
Plan Your Honeymoon or destination wedding
Enter To Win a £35,000 Wedding
We've got everything you need to plan the wedding of your dreams, all under one roof!
Join us Sat 5th & Sun 6th October (TEC Belfast) and Sat 11th & Sun 12th January (Citywest Convention Centre, Dublin) for the ultimate girls' day out!!