Before you sign on that dotted line, check out all our must-ask questions to ask your wedding florist


Roses or ranunculus? Peonies or poppies? The choices are endless when it comes to choosing your wedding flowers. They can often be the finishing touch that pulls your entire wedding look together, so we say it's good to be a little picky about what you want.
It's no wonder that choosing your wedding florist is one of the most important decisions to make when wedding planning – wedding flowers can transform your venue from a blank canvas into your dream wedding vision.
So, to make sure you nail your wedding flowers and achieve your perfect wedding aesthetic, we've put together a list of essential questions to ask your florist ahead of the big day – we recommend you bookmark this page and take it along to your florist consultation for a successful first foray into the world of wedding flowers!
RELATED TO: How To Choose Your Wedding Flowers
1. How would you describe your style?
Chances are, you've probably had a snoop on a lot of florist supplier pages, but it doesn't hurt to ask even more questions. Every florist has their own unique style and you want to make sure this aligns with your signature style.
Some specialise in wildflower bouquets, some create more formal and uniformed styles and others are on the more minimalistic side – ask yourself which style speaks to you most and then make sure your florist can make these kind of arrangements for you.
2. How many weddings do you work on per day?
In an ideal world, you'd like your florist to be focused on your wedding and your wedding only on the big day as this ensures the best possible service and prevents any rushing around. Of course, there are florists who can set up your flower arrangements the morning of the wedding before moving on to another wedding – this can also work but always make sure you find out how much time they can give you on your day and any back-up plans they have in the event that times overlap.
3. Do you have a minimum spend?
Many florists set a minimum spend which can rank up to £1,000 for an in-demand florist. We get that this sounds like a lot, but many couples end up spending over the thousand mark on average for their wedding flowers – this often includes a full design package including bridal party flowers, centrepieces and other décor/styling pieces!
RELATED TO: Why Dried Flowers Are Perfect For Your Wedding Day
4. Which flowers work best for my budget?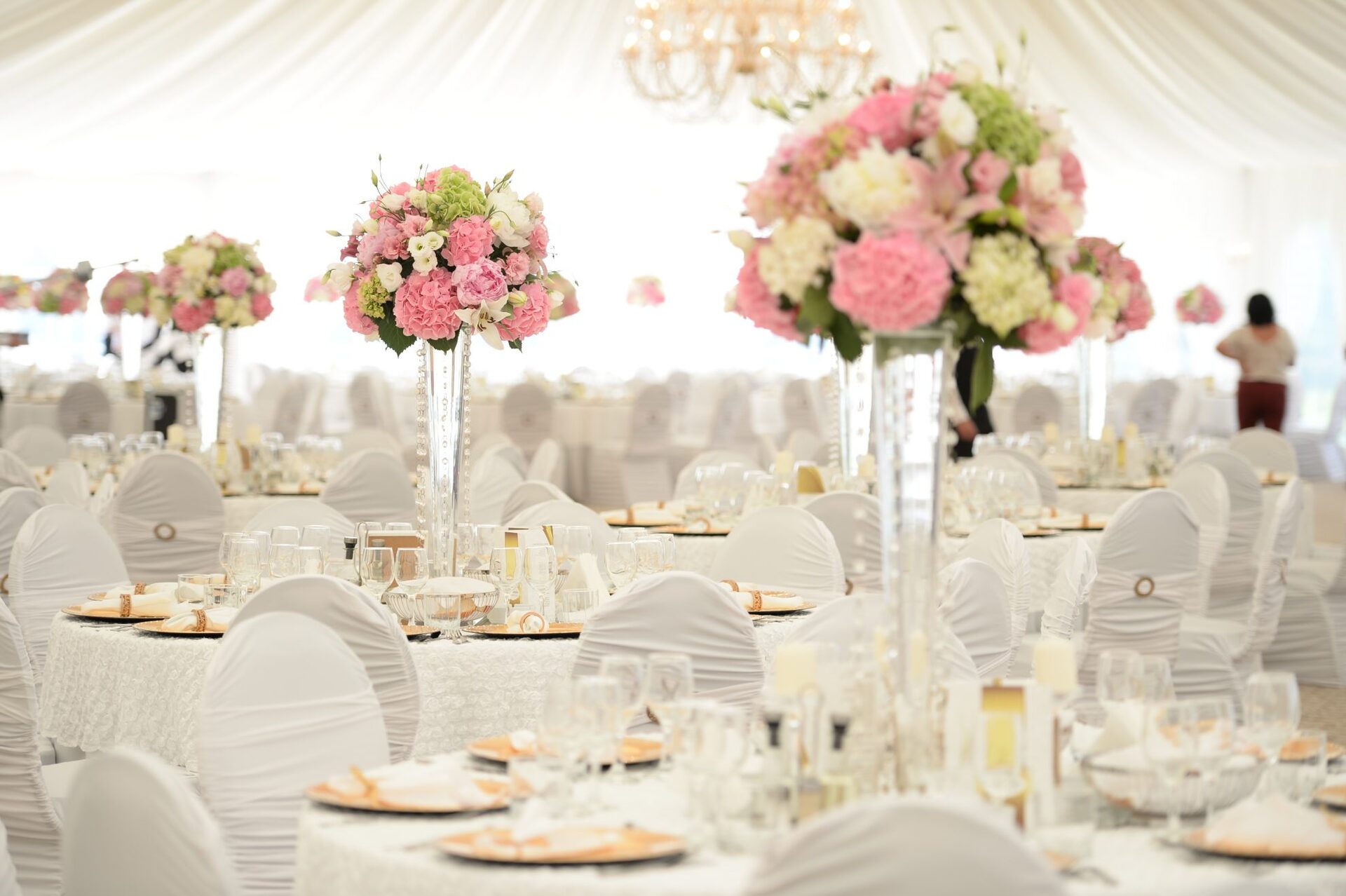 You might be in for a shock when you ask your florist this question. We know peonies are beautiful and you may have your heart set on them, but when it comes to finding out the price point, they could be way out of your budget.
RELATED TO: 11 Things I Wish I'd Known Before Planning A Wedding
To avoid disappointment, it's best to ask this question from the get-go so you can get a clear idea of which flowers won't burn a hole in your pocket and go from there. You'd be amazed at how many varieties of gorgeous flowers there are to choose from that can be cute and cheap, and your florist should have a world of knowledge of this.
5. Can I see a mock-up of my flower bouquet?
This one may not always be possible, but it's worth a shot! If you're florist can't create a mock-up of your wedding bouquet, then be sure to ask for example images of their designs that are similar to your wants, as well as dimensions of the bouquet so you can get a full and detailed picture of what it will look like.
6. Have you worked at my venue before?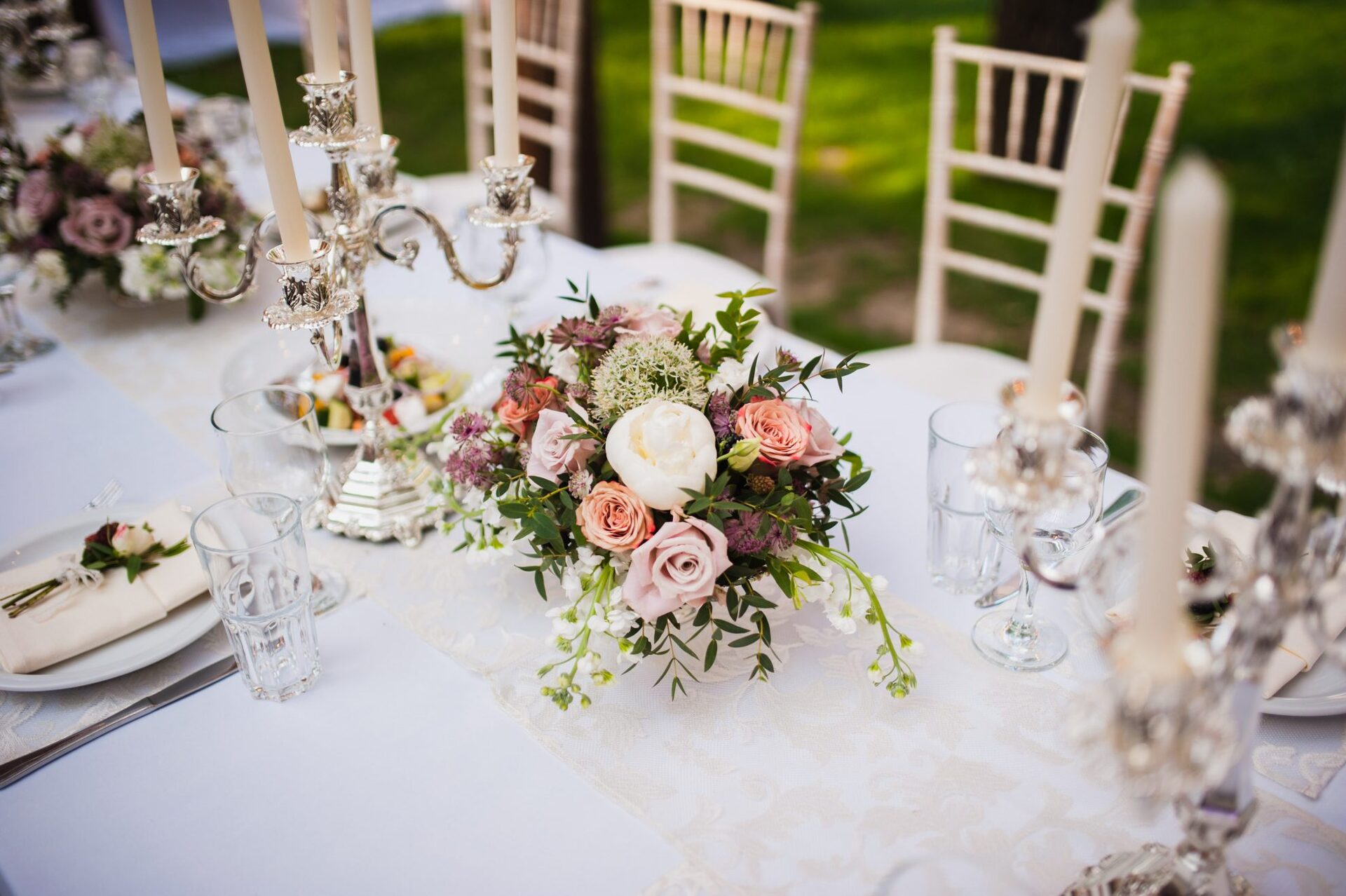 Although it's not essential that your florist has worked at your wedding venue before, it's always a good thing to know – if they have, then ask to see some photographs of the work they've done here before.
If not, you can always request to book an appointment with your venue for you and your florist to go through everything and generate some ideas. Also, don't forget to ask your florist if they charge extra for this!
7. Which flowers will be in season during my wedding?
If you're looking to save a little on flowers and stay within your desired budget, then this is a must-ask question! Finding out which flowers are in season at the time of your wedding can save you a lot of money.
Otherwise, you may have to get your favourite blooms shipped from overseas which could end up costing you a fortune – your florist should be able to tell you everything about costs, flowers and seasons so take advantage of this!
Check out all our trusty wedding flower suppliers who can answer all your questions HERE
8. Which flowers and colour scheme would you recommend for my day?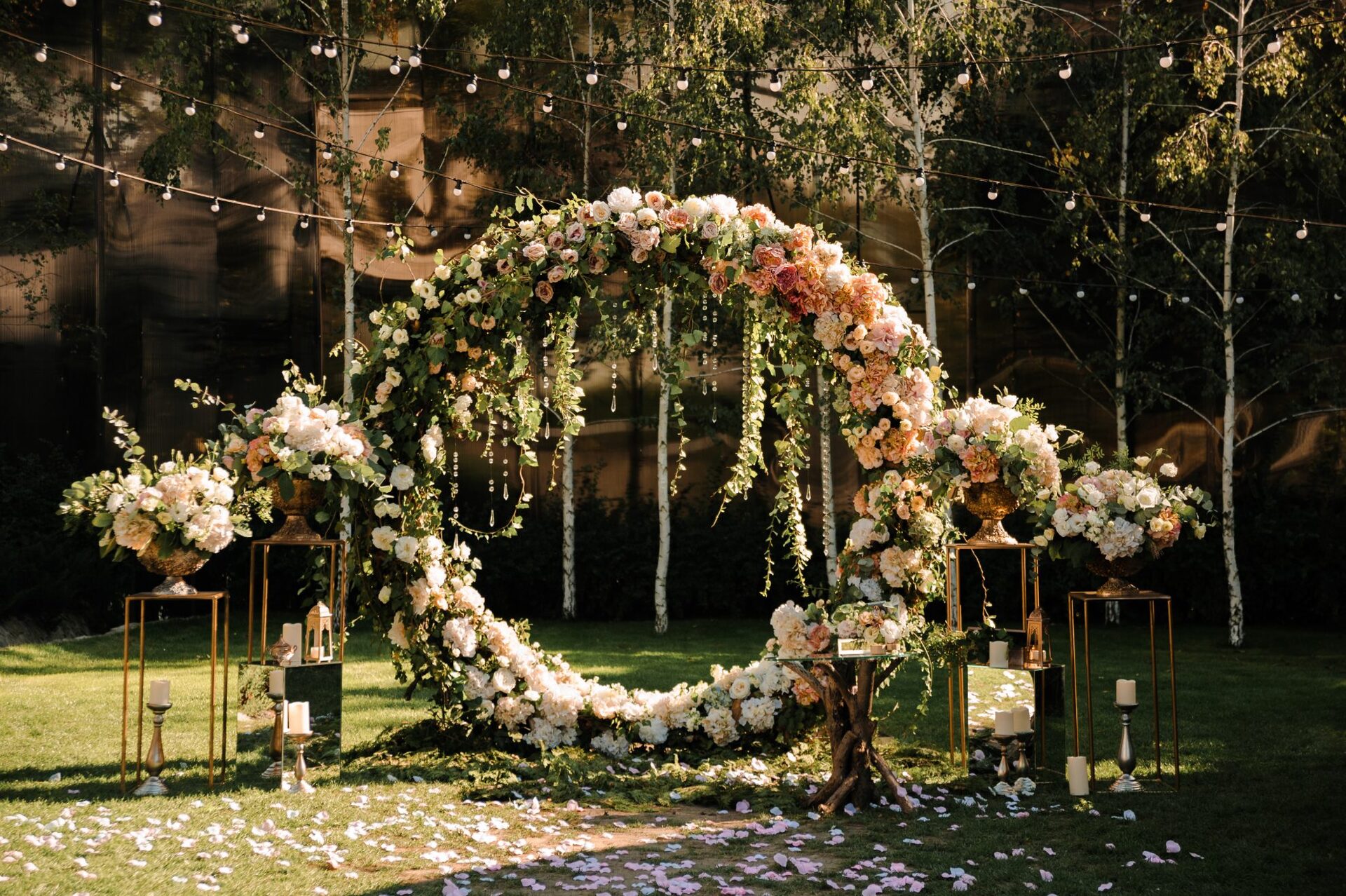 Even if you've already decided on your dream flowers, it's always good to get the opinion of your florist on what they think would go great with your day! You may find they suggest similar alternatives that are cheaper and more long-lasting or even additional flowers that can complement your style.
If you're still deciding on your overall wedding style or colour scheme, then your florist can help with this too! The colours of your wedding flowers play a big role in your wedding theme, so make sure to look through previous example images of their work and tell them which ones catch your eye – florists are experts at creating wedding flower arrangements, so they might know which shades look best together and what's on trend this season.
9. How far in advance should I order my flowers?
This one depends a lot on whether you're going for flowers that are in season at the time or you're ordering flowers from abroad. You need to know exactly when you have to put your order in so you can finalise all of your ideas beforehand and leave time for any changes or requests before letting the florist order them in.
RELATED TO: 11 Showstopping Floral Looks For Your Wedding Hair
10. Do you charge extra for longer distances?
If you've come across a florist you're sure you want for your big day but they're based miles away from your venue, it's still worth enquiring about. A lot of florists may add extra charges for fuel coverage to deliver flowers. If you're totally obsessed with their designs then this may be worth it, but it's something you definitely should discuss so you can factor it into your budget.
11. Can you move ceremony flowers to the reception?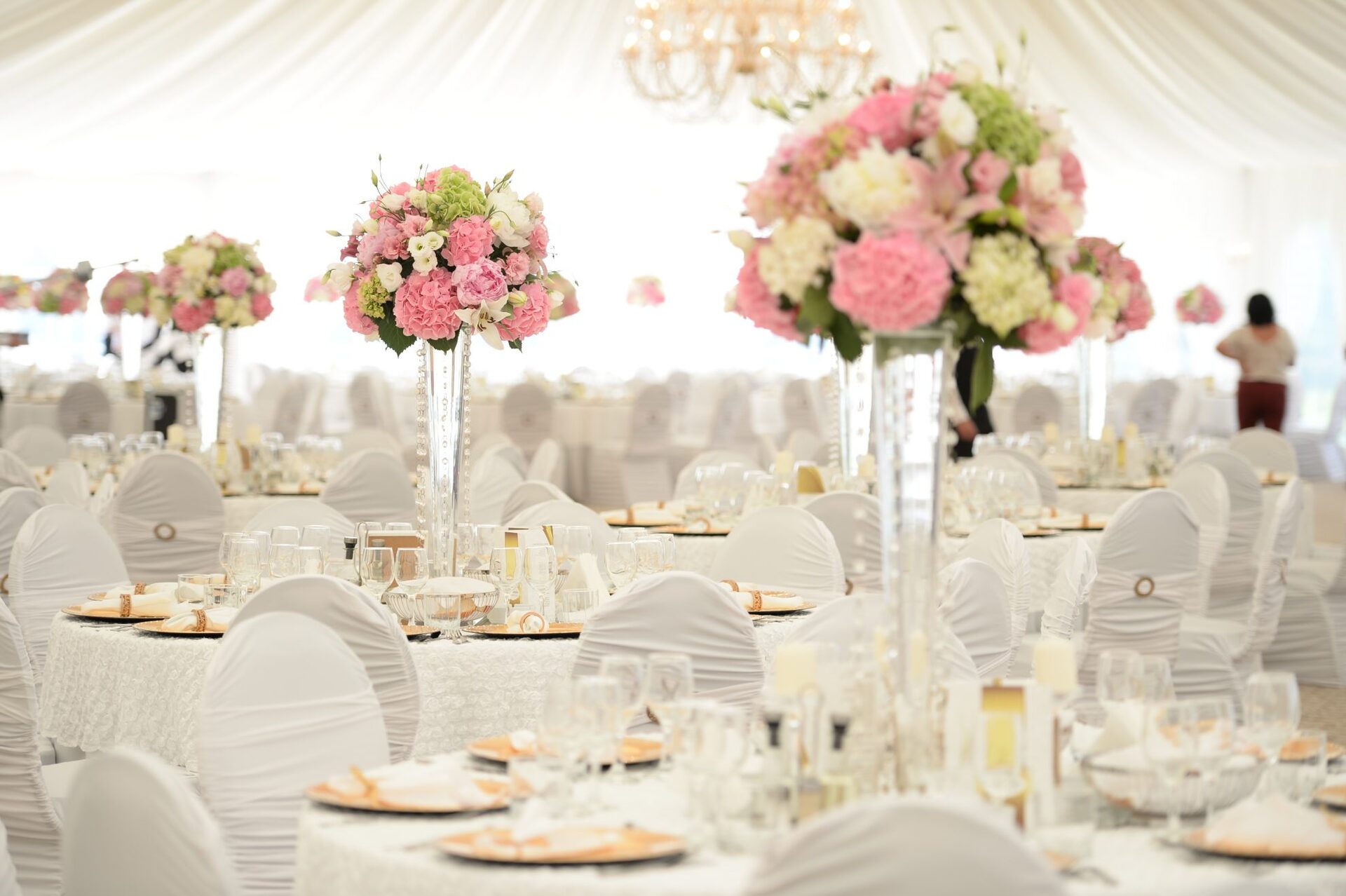 Repurposing your flowers from your ceremony to your reception is a very common thing nowadays and is a great hack to save some coin and make those gorgeous blooms last! One thing you should avoid is carrying them between the locations yourself, so it's worth asking your florist if they can arrange them to be moved after the ceremony and put in place at your reception venue before everyone arrives.
12. Which types of flowers last the longest?
If you're a sentimental bride, then you may want to keep your wedding flowers a little longer after the day. No one wants the added worry of wilting, lifeless flowers on their wedding day either, so make sure to ask your florist which wedding flowers are the hardiest. Some examples we've heard are chrysanthemums, daisies, carnations and Peruvian lilies.
13. Can you add flowers to my wedding cake?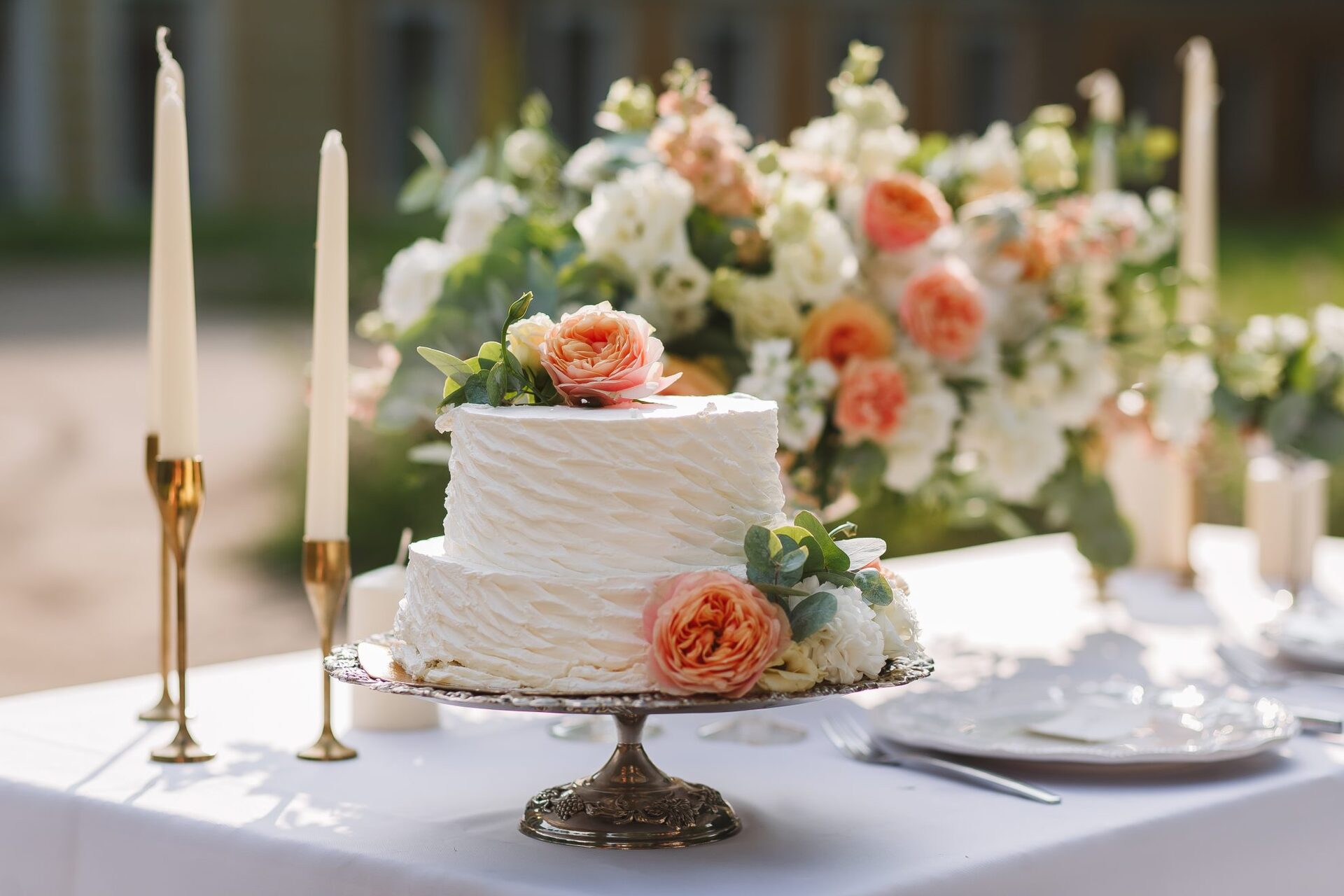 We love the floral wedding cake trend seen everywhere recently, but did you know that placing fresh flowers on your cake is a lot cheaper than your baker making edible flowers out of sugar? If your heart's set on a floral cake, then make sure to ask your florist if they'd be willing to work with your cake maker to add some blooms to your bake.
RELATED TO: How To Choose Your Cake And Flowers
14. Do you provide other décor/styling pieces?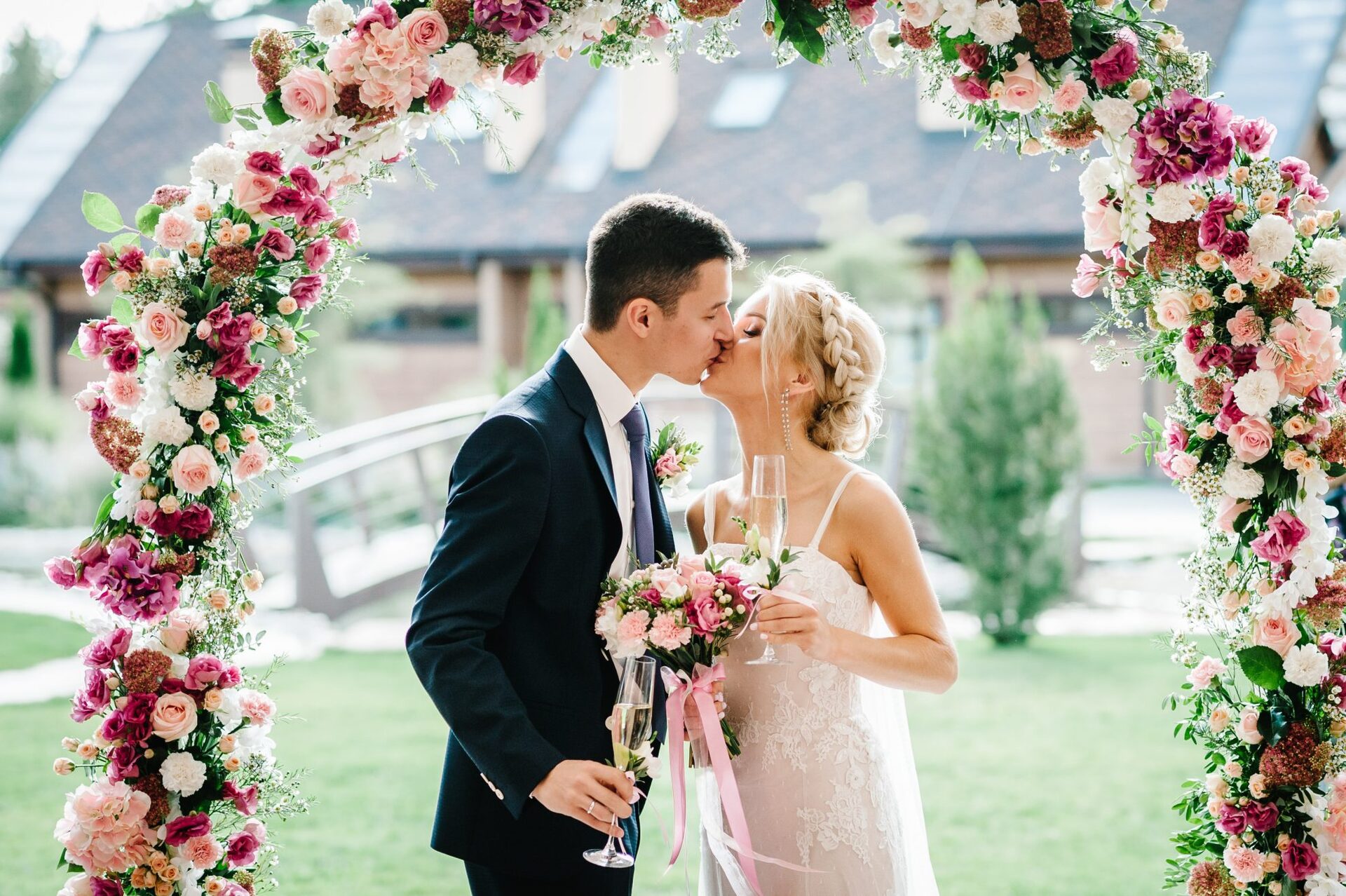 These days, you can get a lot more from your florist than just flower arrangements. A lot of them actually offer extra accessories and décor styling pieces that can add that extra wow-factor to your day. We've seen wedding signs, candles, tablecloths, chair dressing, bases for centrepieces and much more!
Ask what other options your florist can provide and if they will work with your aesthetic – it's likely to be cheaper if you hire all your décor from one place as you won't be paying multiple delivery charges.
15. When will I need to pay the final balance?
It's not unusual for your wedding florist to request a deposit to secure the booking, but before handing over any money make sure you are clear about what your final balance needs to be to stay within your wedding budget – you don't need any extra surprise costs creeping up before payday!
If you're still looking for your dream wedding flowers, check out all our florist suppliers HERE