Your wedding cake and wedding flower choices can make a big difference to the look and feel of your wedding day. Here's how to get them absolutely right!
THE CAKE
Ensure your wedding cake commends the attention it deserves and follow these helpful hints to get it spot on! 
1. Where To Start
If you cake is to be a focal point, think about where it should be placed, and what colour and height will ensure it stands out. You'll also need to know the number of guests so you can order the right size. Also have your wedding style and colours confirmed before you talk to your cake makers so they have an accurate idea of what you are looking for and can offer their creative input as well. We would also recommend choosing flowers before you decide on your cake, particularly if you want to decorate your cake with them. Finally allow for a minimum of three months to order our cake, but you can order up to six months before the big day.

2. Try Before You Buy
This is the fun part – eating lots and lots of cake! But seriously, do make sure you have tasted your wedding cake, you want it to have style and substance, in other words, a sweet treat that tastes as good as it looks! Lots of couples now have something other than the classic fruitcake. If you are having multiple tiers, why not choose a different flavour for each layer.
Why not try one of these delicious summer wedding cake flavours
3. What Style Suits Best?
Consider the overall style of your wedding and choose a cake that complements this. If you plan on a traditional wedding then a fruitcake covered in in marzipan and white fondant icing might be just what you want. For more modern, yet classic wedding a pretty ombré or naked cake would look beautiful – and taste great! And for something more quirky you might opt for a cupcakes or one-portion wedding cakes, a French wedding favourite – a croquembouche, which is a dramatic conical tower of profiteroles decorated with elaborate spun sugar, or a cheese cake!
See the most popular wedding cakes on Pinterest

4. Savoury is the new Sweet
If you prefer savoury over sweet treats then don't panic – get a cheese cake instead! A cheese cake can also double as your evening buffet, simply add crackers, grapes and chutney – yum!
Here's how to find your dream cheese cake 
5. Get A Complete Costing
Make sure the quotes for your wedding cake include any extras, such as VAT, delivery, prop hire (cake stands and vases, for example) and clean-up. You need to make sure you have covered any of these hidden charges to ensure you have accurately budgeted for your cake.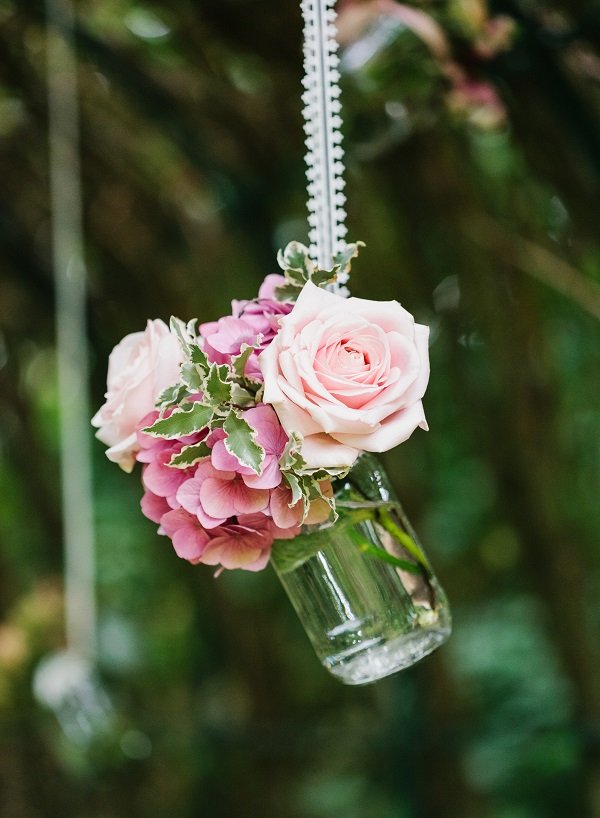 THE FLOWERS
Flowers are an integral part of any wedding – your venue, your reception and your wedding album would look completely bare without them! So, here's all you need to consider to ensure get the perfect blooms.
1. Consider Your Wedding Day Budget
Most brides cite wedding flowers as their most unexpected expense, so do your research at the early stages of wedding planning to establish just how much you can allocate. Prioritise your wedding flowers; decide which is most important among your bridal bouquet, bridesmaids bouquets, venue décor and buttonholes etc, so your florist knows where to focus attention. If you're on a limited wedding budget, go for larger flowers with fewer stems or seasonal handpicked wildflowers for a laid-back vibe.
2. Consider Your Colour Scheme & Wedding Theme
Flowers naturally add colour to your wedding so make sure your choice of petals align with your colour scheme. If you do want to experiment and clash colours, make sure they aren't distracting. Likewise, certain themes can dictate your choice of wedding flowers – for instance, a formal blacktie wedding will necessitate expensive looking colours, like rich crimson roses or aubergine calla lilies.

3. Consider Your Wedding Date
Find out which flowers will be in season around your wedding date. Not only are seasonal wedding flowers cheaper but they're at their most beautiful. A spring or summer wedding will naturally offer more variety, but certain flowers like snowdrops and tulips still bloom in winter.
Discover when your favourite flowers are in season
4. Consider Your Wedding Venue
If you're having a church wedding, make sure the venue doesn't already have a preferred florist. Also, be aware of the space you have and which floral decorations would suit this, for instance, a small wedding venue will look cramped with pew ends but an outdoor one will accommodate them perfectly.

5. Consider Your Wedding Dress
The bridal bouquet is your ultimate accessory and should therefore flatter your wedding dress. Colour can be a deciding factor – white flowers will distract from an off-white dress, whereas peaches and muted pinks will look elegant. The shape of your wedding dress may also sway your decision. Round posies look great with ballgown wedding dresses and a teardrop bouquet will complement an A-line bridal gown best.
You might also like to know why orchids are the most popular wedding flower
---
Find your wedding florist and cake maker on our Directory
---
Click here to catch up on the rest of our Ultimate 12 Week Planning Guide –
Week 3: Choosing Your Venue
Week 5: Are your Bridesmaids Good Enough?
Week 6: How To Shop For Your Dress
Week 7: Your Stationery Is Signed, Sealed & Delivered
Week 8: Finding The Right Photographer