Wedding favours are a way of saying thank you to your guests; a small token of your appreciation for them sharing your special day.
These small gifts are not an essential and many couples may opt not to budget for these tokens. However, if you would like to offer up a small gesture of thanks to your nearest and dearest, then a wedding favour is the perfect way to do this!
From personalised candles to wildflower seeds, a favour is a great way of reflecting the couple's personality into the day. For some inspiration on what you can gift your loved ones, keep scrolling! Make sure no favour is left behind at your wedding!
Personalised Lollipops
Sugared almonds were a traditional choice for a wedding favour back in the day. Nowadays, a wedding favour can be as unique as the couple wish. These personalised lollipops are a fun take on an old tradition (and are sure to keep the little ones happy too!)
RELATED TO: 11 Naked Wedding Cakes To WOW Your Guests
Coffee Beans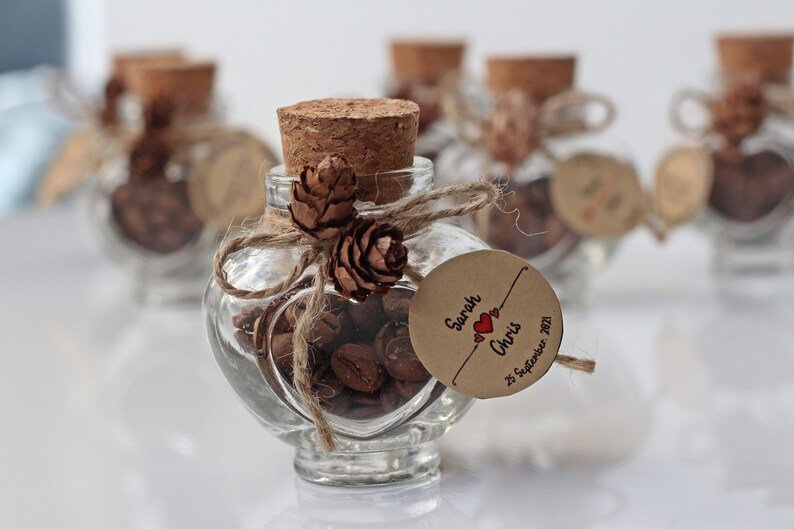 We can imagine many wedding guests will be thankful for this favour the morning after the night before! Cure any sore heads and dust off the cobwebs with these personalised coffee beans!
Tea Bags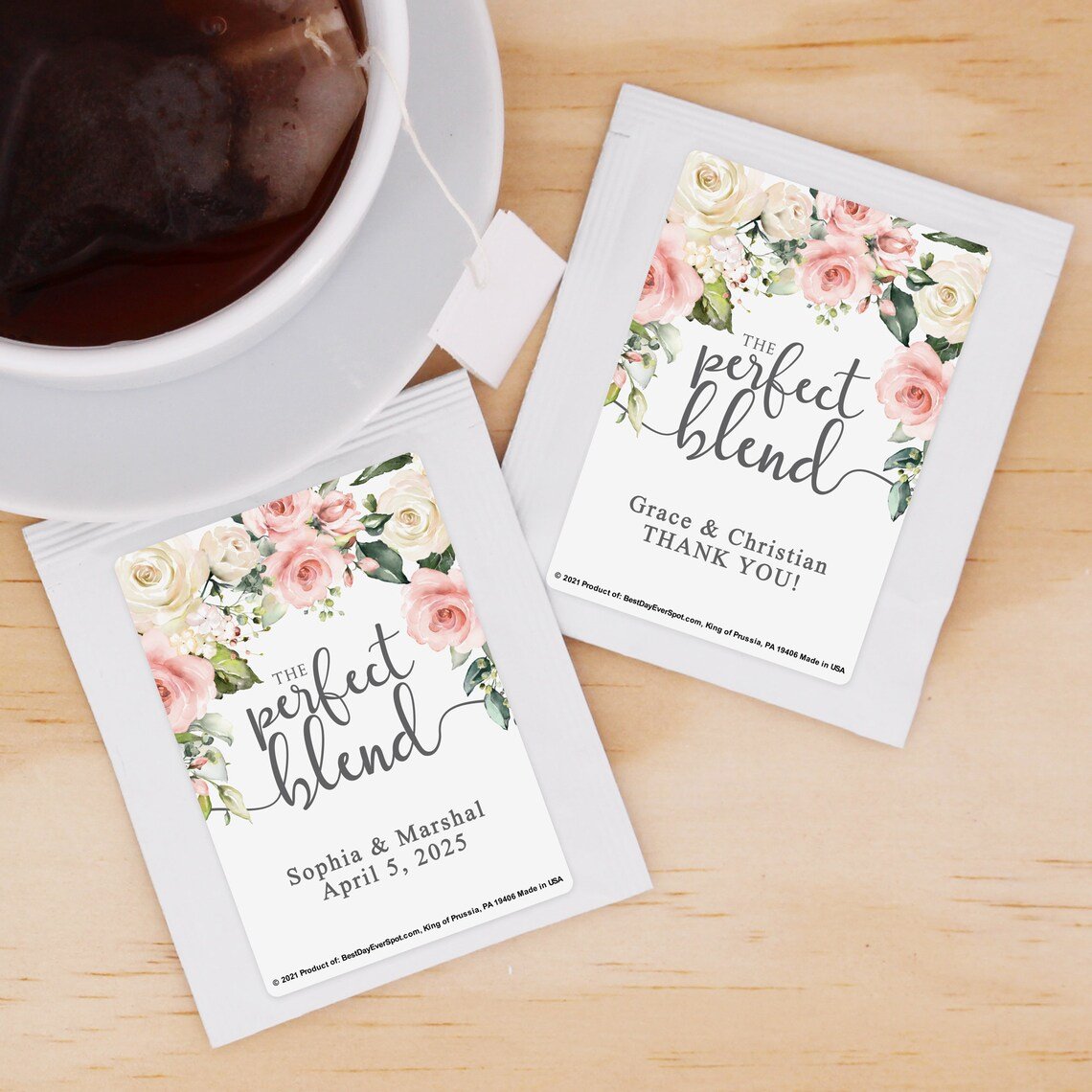 Not a coffee lover? Don't fret as there are also plenty of personalised tea bags out there which will help to re-energise you the morning after. Place these gifts where the guests are seated and we guarantee that no favour will be left behind.
Personalised Love Heart Sweets
A cute take on Swizzel's Love Heart Sweets! These wrappers can be personalised and are a sweet token to leave for your nearest and dearest.
Macmillan Wedding Favours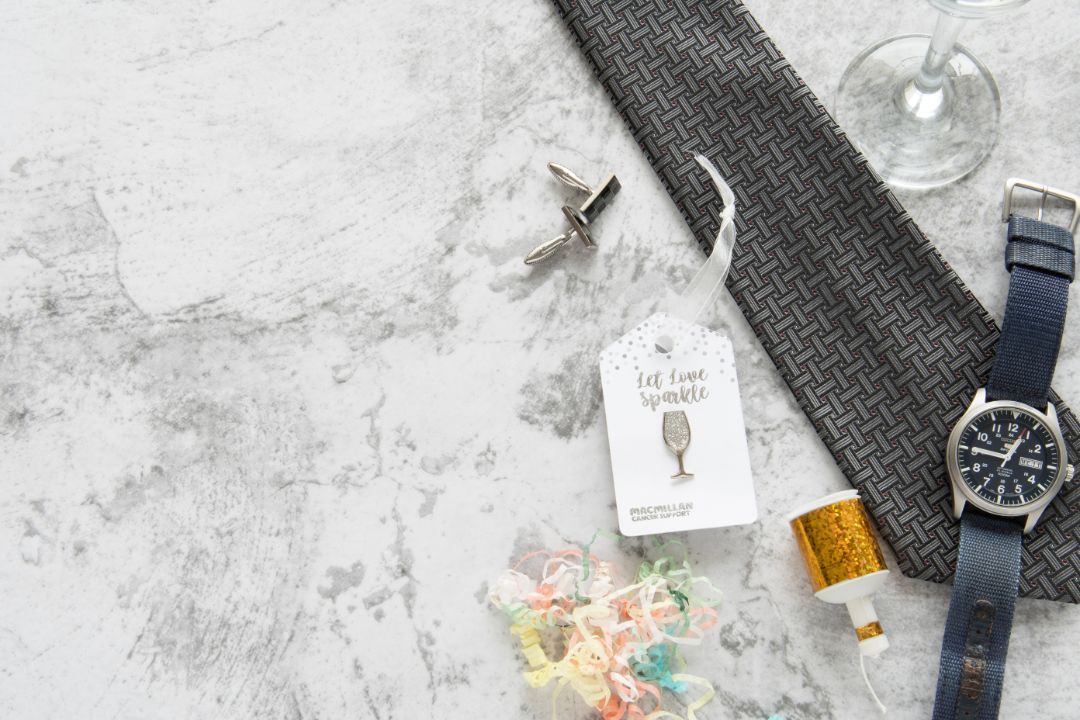 This sparkling champagne flute pin from McMillan is a touching way to honour absence friends, thank guests for being part of your special day and raise money for a very important cause. From pins to name cards, McMillan offers a selection of favours so you can choose the right one for your wedding.
RELATED TO: 12 Evocative Autumn Looks For Your Wedding Stationery
Name Badges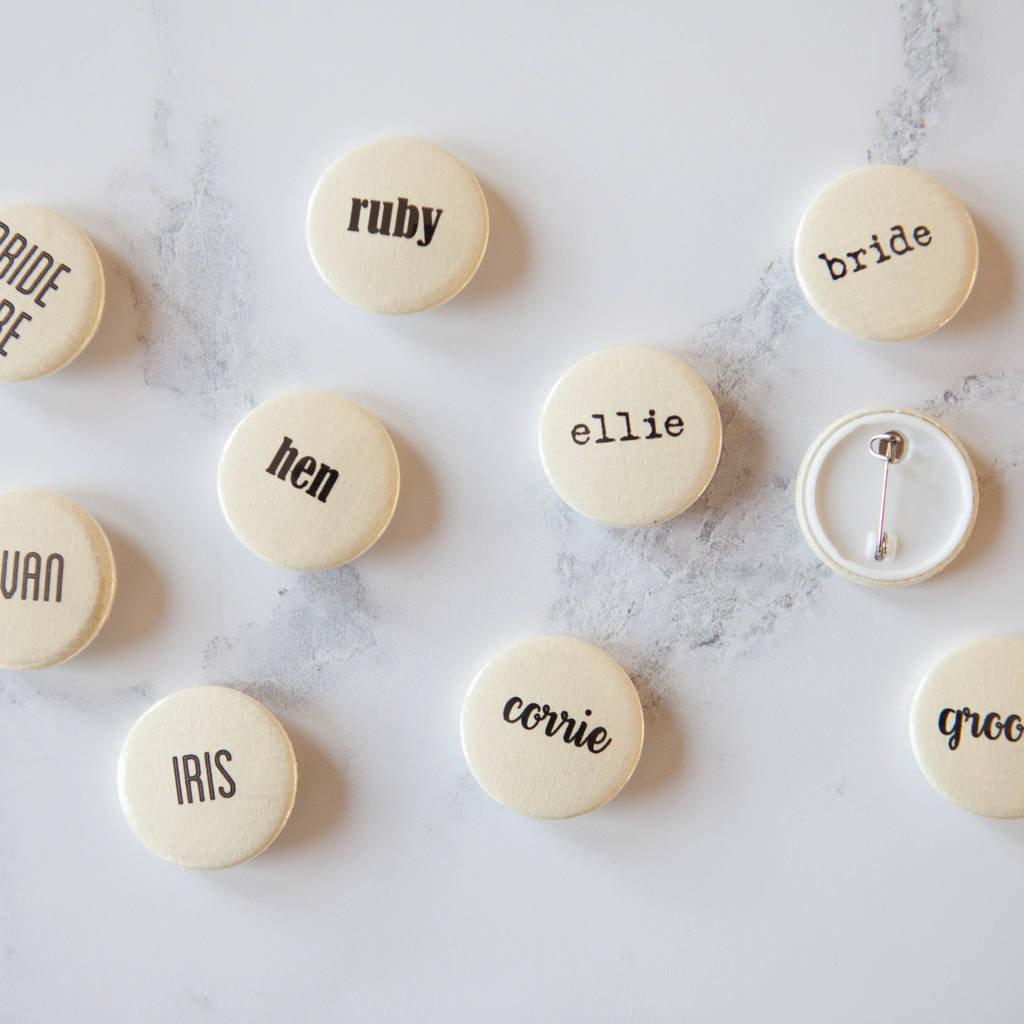 With families and friends coming together to celebrate your special day, we can forgive our loved ones for forgetting the names of others – especially after a few drinks! These name badges are a great icebreaker and the best way to skip the awkward 'what was your name again?' chat.
Flower Seeds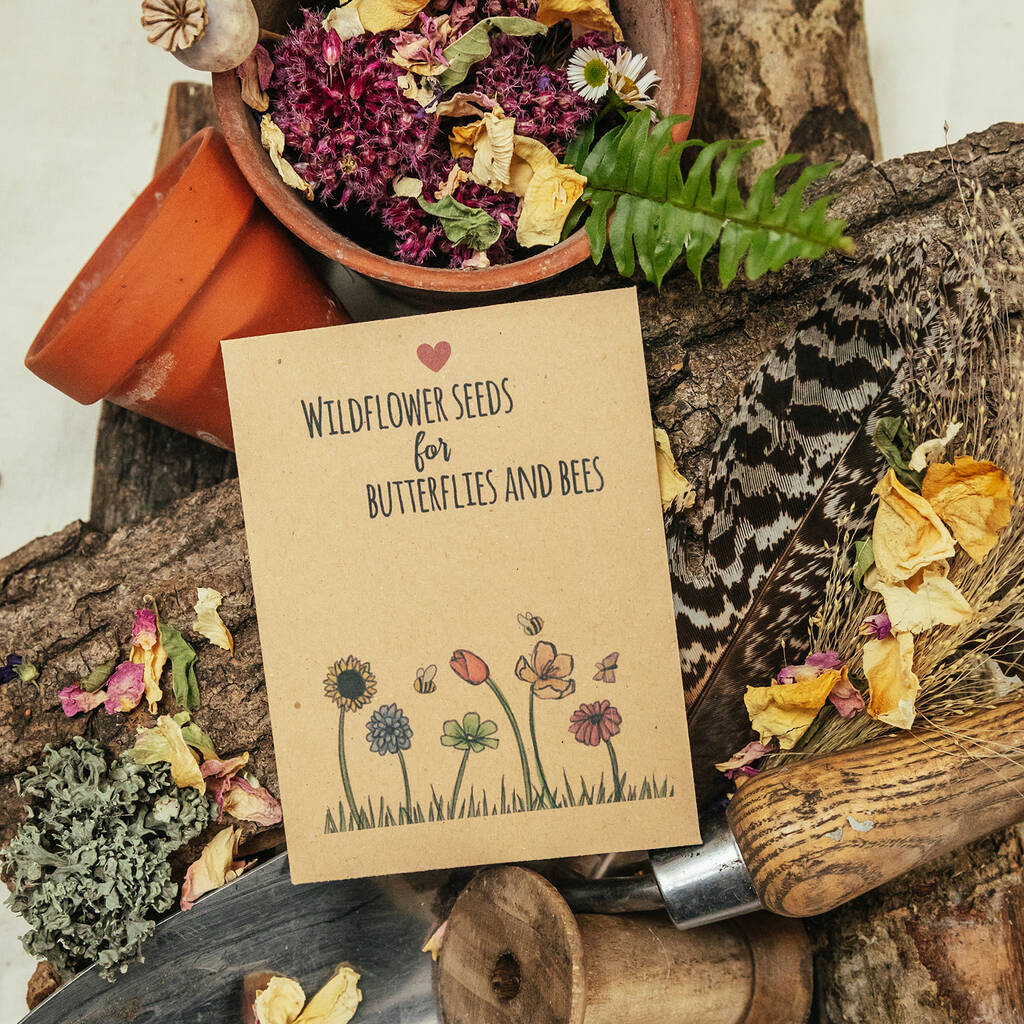 This eco-friendly wedding favour can be seen as a metaphor for your blossoming love as the wildflowers from these seeds bloom. The cute packet is 100% recycled manila paper and plastic-free – even the glue is plant based! A great wedding favour and even better for the environment too – a win win!
RELATED TO: 8 Fresh Flower Bouquet Trends We're Loving Right Now
Candles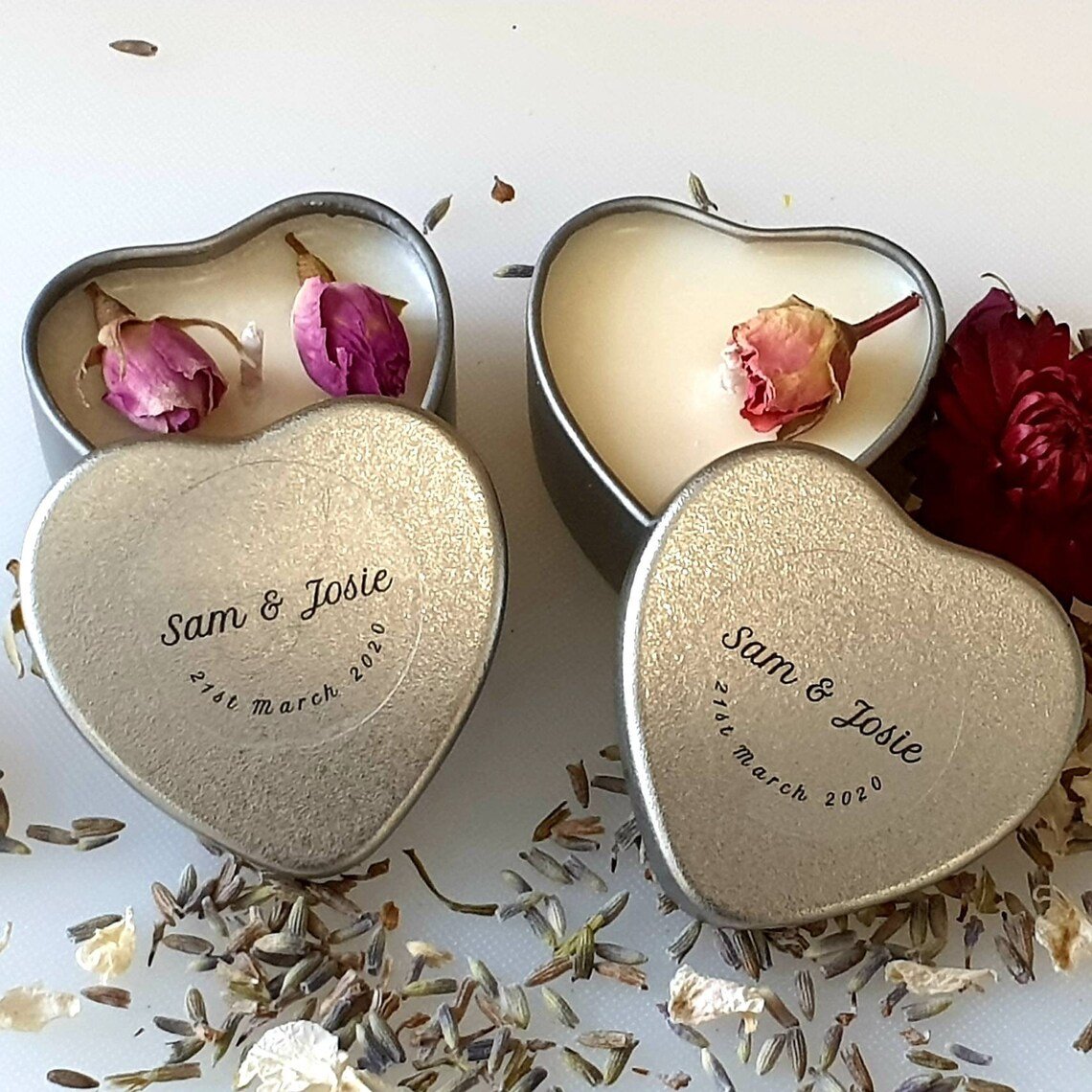 Who doesn't love a candle? Especially when they are this pretty and personalised! With so many scents to chose from you are sure to find one that reflects your wedding. Dreaming of a winter ceremony? Then the Christmas Morning scent may be the one for you. Want to evoke summer memories for your guests, why not choose the Raspberry Ripple candle!
A drink of your choice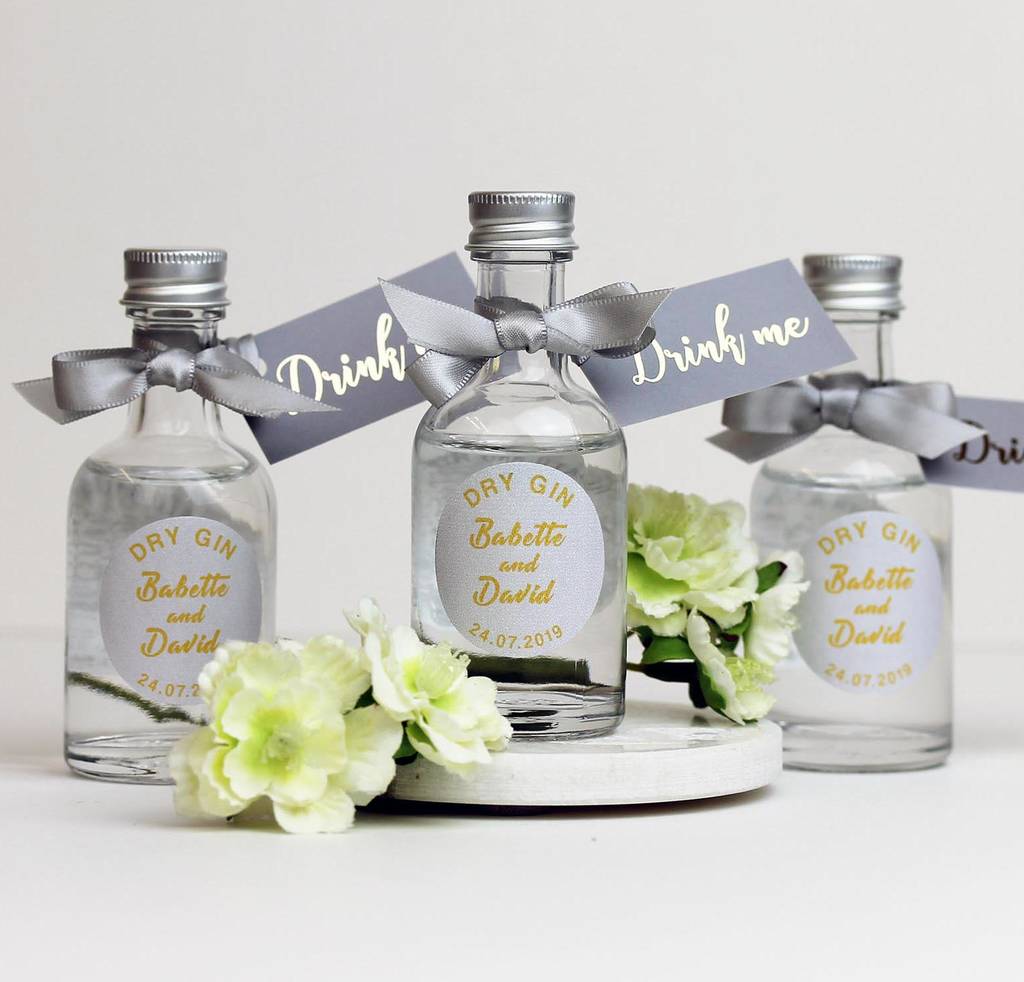 A small bottle of your drink of choice, personalised with the couple's name, makes for a lovely token of appreciation. These beautifully presented mini bottles of gin would look the part on your guests tables – although we don't think they'll be on the table too long before they are safely placed in the handbag!
RELATED TO: Queen of His Heart: Daniel & Fiona Finally Said 'I Do' With A Fun-Filled Bar Wedding
A personalised glass charm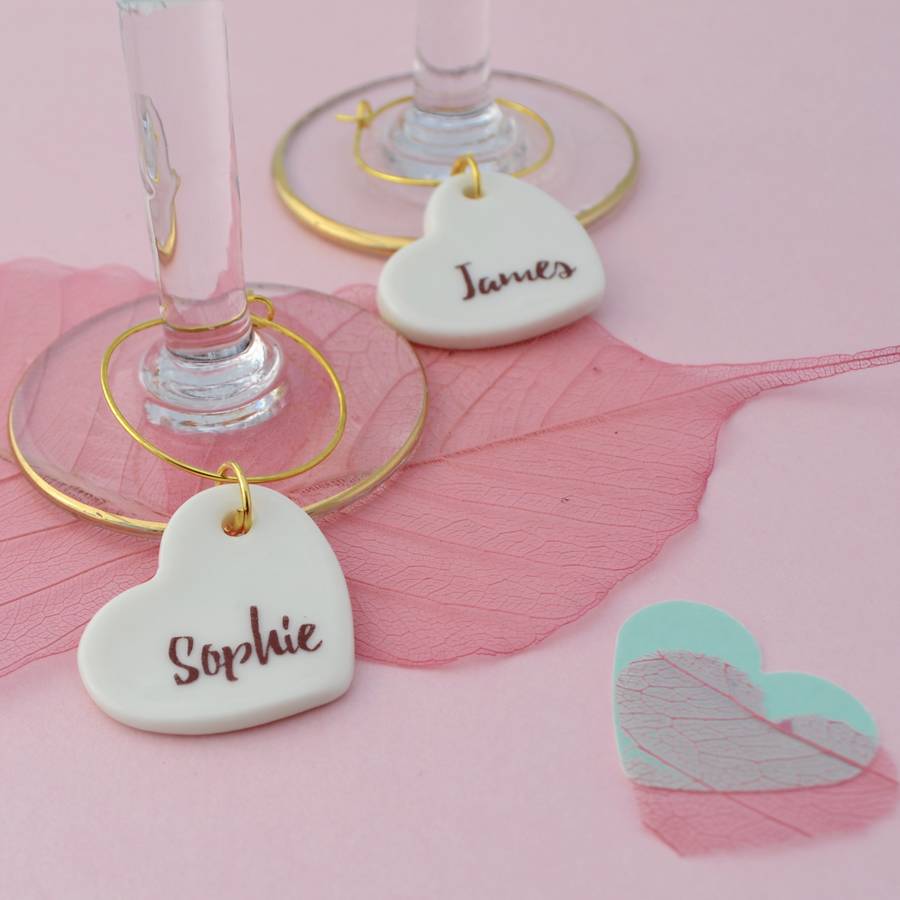 A name card and favour all in one – score! These beautiful glass charms are a wonderful token to give to your guests. Plus, they will avoid drinks from getting mixed up as your guests dance into the wee hours!
Sign up to our newsletter to get all the latest from The Wedding Journal! Join Here>>>>http://eepurl.com/ck9vLb