Emily in Paris actress Lily Collins has just shared three stunning wedding images on her Instagram account, revealing that she and fiance Charlie McDowell married in Colorado at the weekend.
The couple married on September 4 at Dunton Hot Springs, following an engagement of almost a year.
Posting on her Instagram account, Lily said: "What started as a fairytale, is now my forever reality. I'll never be able to properly describe how otherworldly this past weekend was, but magical is a pretty good place to start…"
The 31-year-old newlywed added in another image: "I've never wanted to be someone's someone more than I do yours, and now I get to be your wife. On September 4th, 2021 we officially became each other's forever. I love you beyond."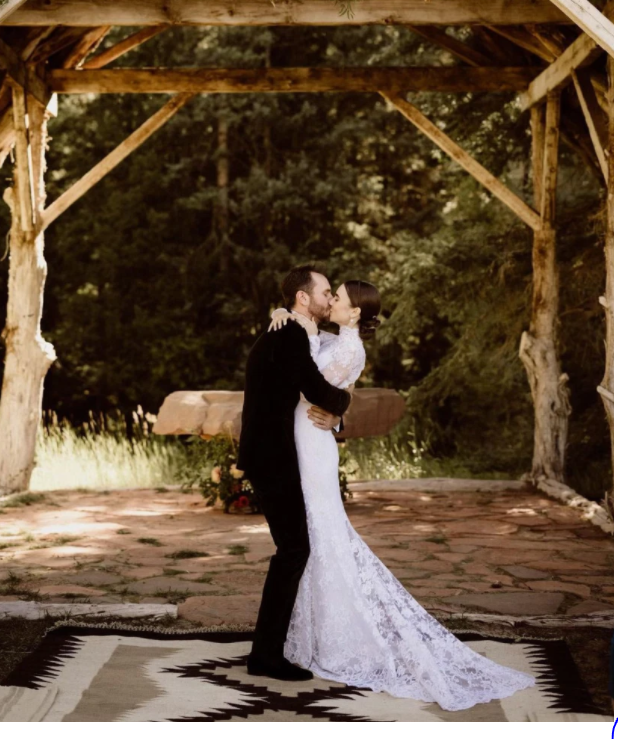 Another photo showed Lily in her hooded white veil, and Charlie McDowell holding her face in his hands. "Never been happier," she wrote.
RELATED TO: 10 Most Popular Celebrity Wedding Dresses – And How To Get The Look
The "Emily in Paris" star had been dating Charlie for over a year before they got engaged in September 2020. She is the daughter of British music icon Phil Collins and director McDowell is the son of Malcolm McDowell and Mary Steenburgen.
The couple's friends and social media followers expressed their delight, including tennis star Maria Sharapova who commented that their wedding destination at Dunton Hot Springs is one of her favourite places.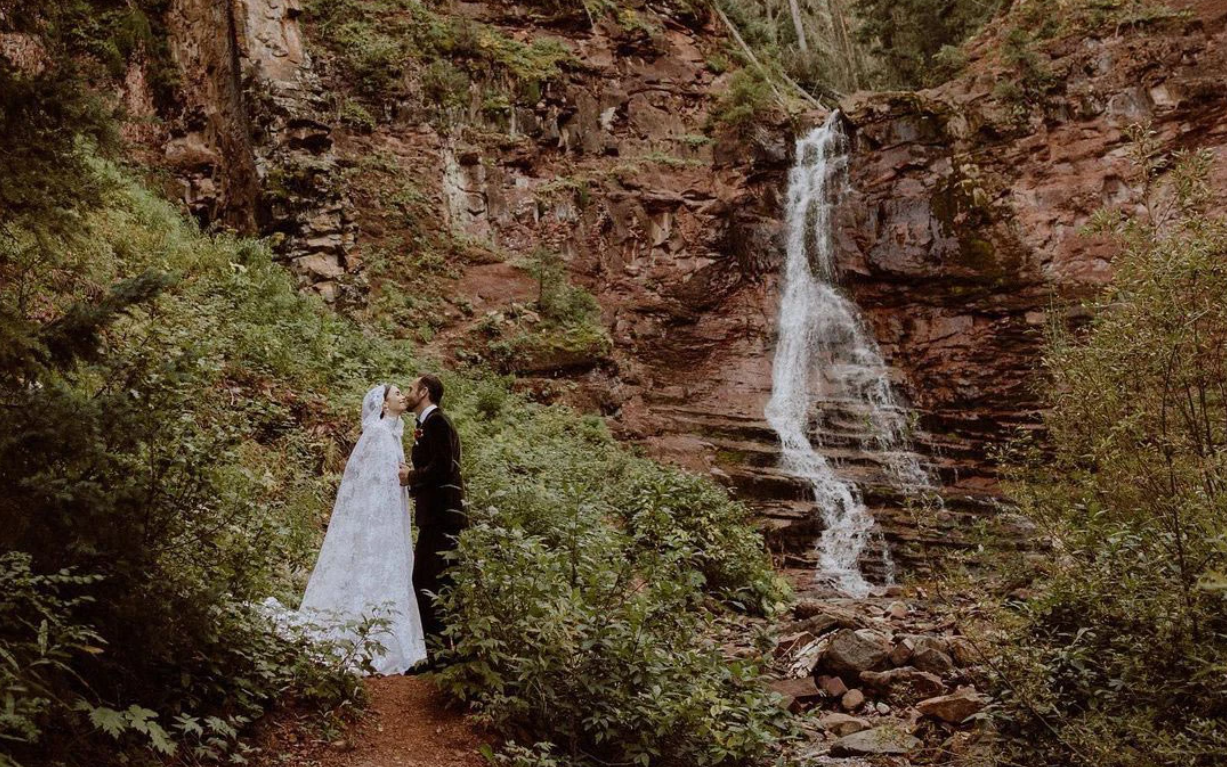 Meanwhile, Emily in Paris co-star Ashley Park commented: "I'll never be over this photo and you both."
Homeland's William Abadie wrote: "Well isn't that a heart warmer of a news. Congratulations to both of you Lily."
Reese Witherspoon, Tan France and Sarah Hyland also shared their congratulations.
RELATED TO: Steal Their Style: Celebrity Inspired Wedding Dresses
Lily wore a long-sleeved hooded lace gown by Ralph Lauren, one of only a handful of wedding dresses the brand has designed, along with Priyanka Chopra's.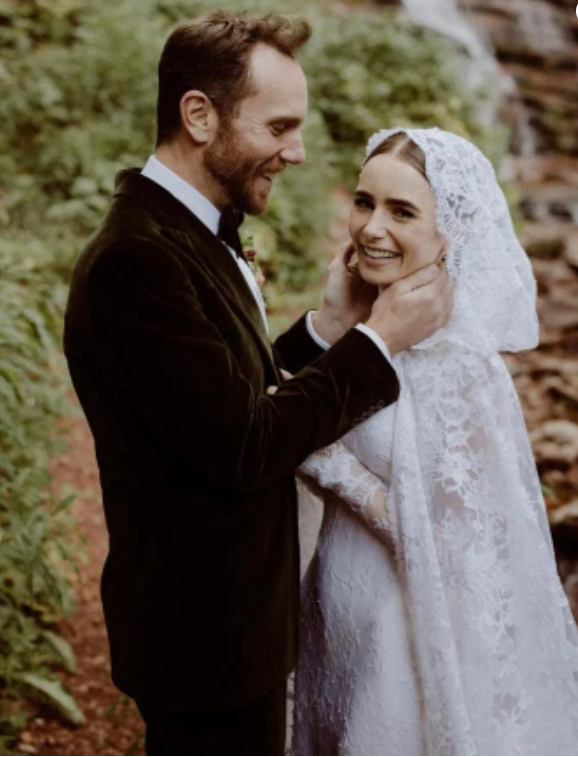 The couple married at Dunton Hot Springs just outside Telluride. The remote resort, once an 1800s ghost town, has been retrofitted into a property that includes 12 luxury cabins and a restored bathhouse that is fed by the natural warm water source.
Nestled in an alpine valley, the property boasts views of 14,000-foot mountain peaks, aspen trees, rivers, and meadows.
RELATED TO: 10 Perfect Spa Venues To Celebrate Your Wedding In Style
Lily originally announced her engagement in September 2020, posting a picture of her bezel-set ring.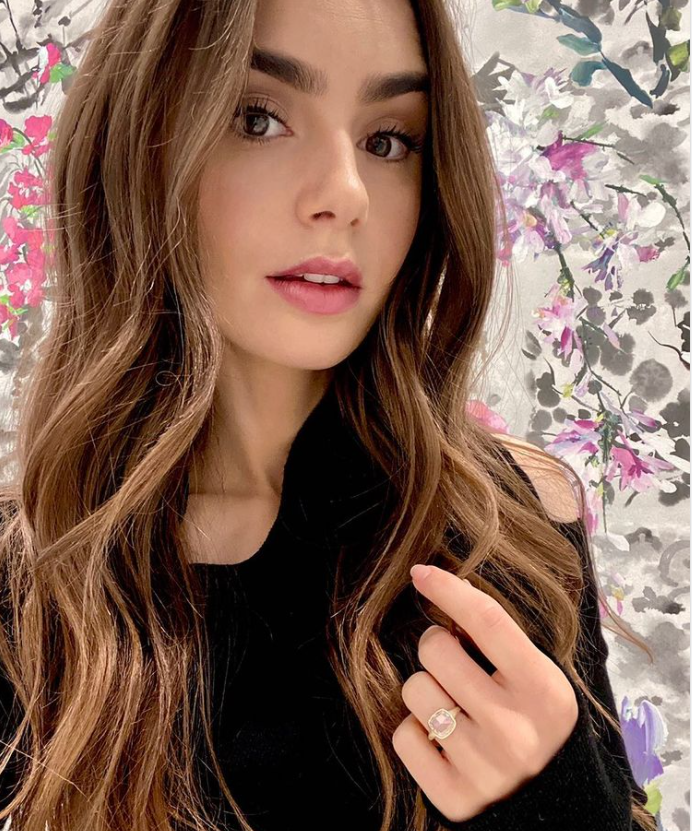 Earlier this year, she opened up about how the Covid-19 pandemic had strengthened her relationship with Charlie.
RELATED TO: How To Match Your Wedding Band To Your Engagement Ring
Speaking to L'Officiel magazine, she said: "Quarantine has made and broken up a lot of people, but the time together just solidified what we already knew about each other. Everyone has very much been who they are these last few months, because there aren't any external distractions."
"When you've seen someone at their best and at their worst and you're still right there with them, that's a beautiful thing."
RELATED TO: Princess Diana's Niece Wears 7 Stunning Gowns At Her Fairytale Wedding
Still looking for your perfect dress? Check out our gallery of fabulous suppliers HERE.
Looking for the latest inspo and ideas? Tickets for the upcoming Wedding Journal Shows are on sale NOW.