Featuring a DIY savvy bride, modern mix-and-match bridesmaid dresses and a jaw-dropping venue!
Today we're showing you a light and airy spring wedding with a love story that won't have a dry eye in the house! Sarah and Robert from Dublin finally said 'I do' with a wedding at Farnham Estate on May 1st 2022 after a difficult few years and three postponed dates.
Sarah's father passed away just before she got engaged, but luckily Robert got his blessing and they both had a special angel looking over them on their big day. This story shows us that 'happily ever after' does exist and the sun can shine even after the darkest of storms.
RELATED TO: 9 Dream Wedding Venues In County Cavan
Keep on scrolling to read all about their unique love story and get inspired from their fairytale wedding…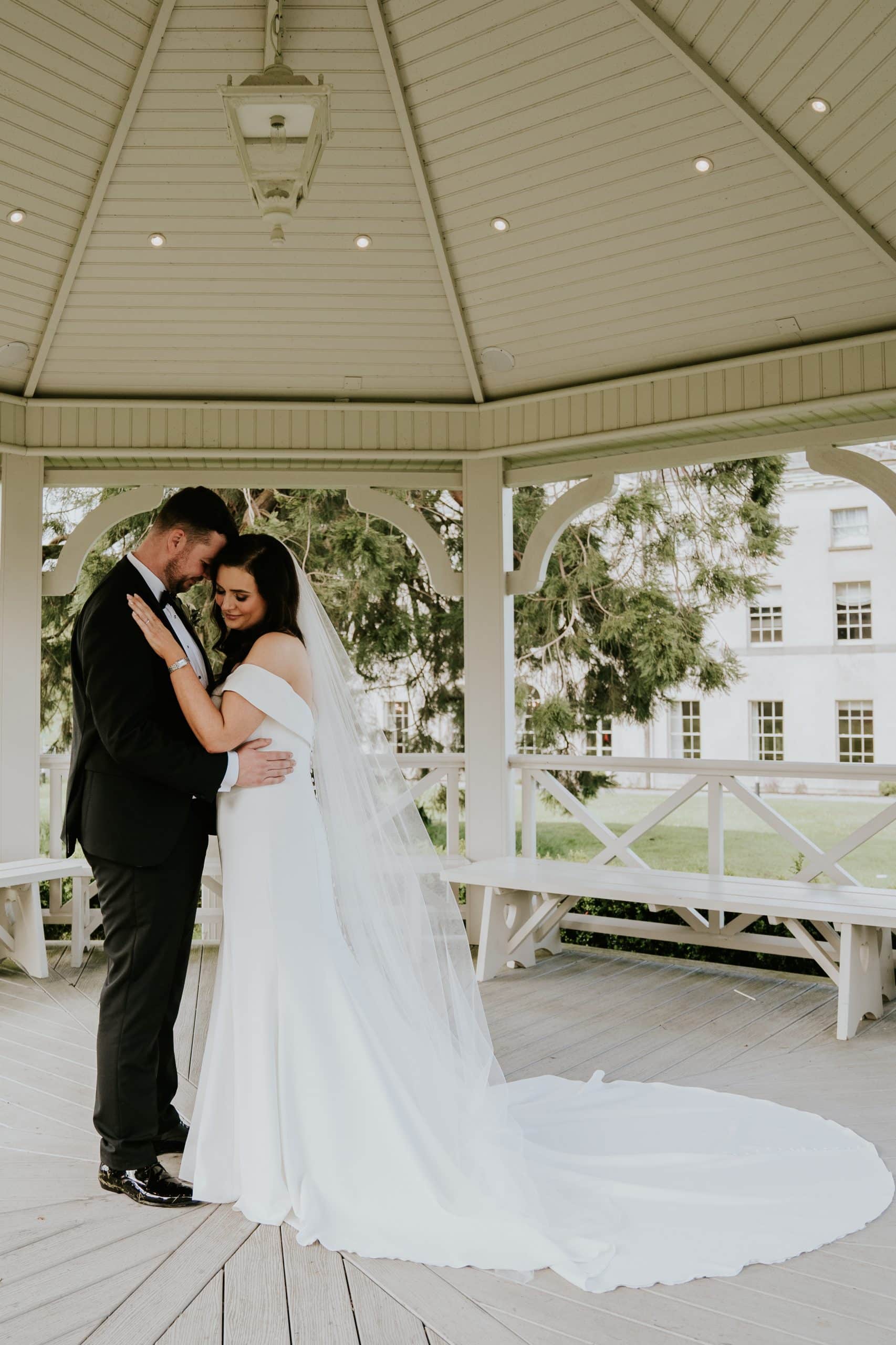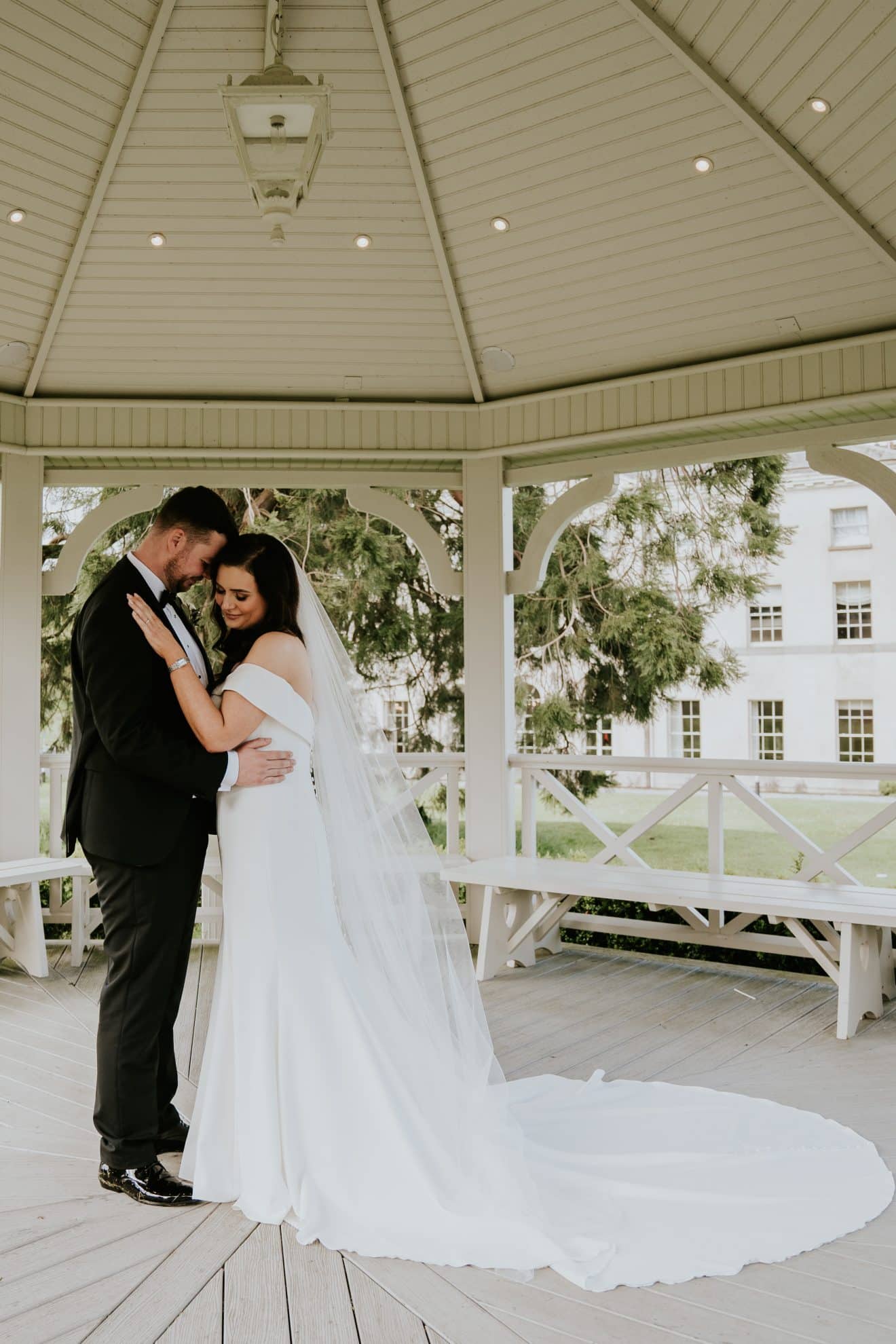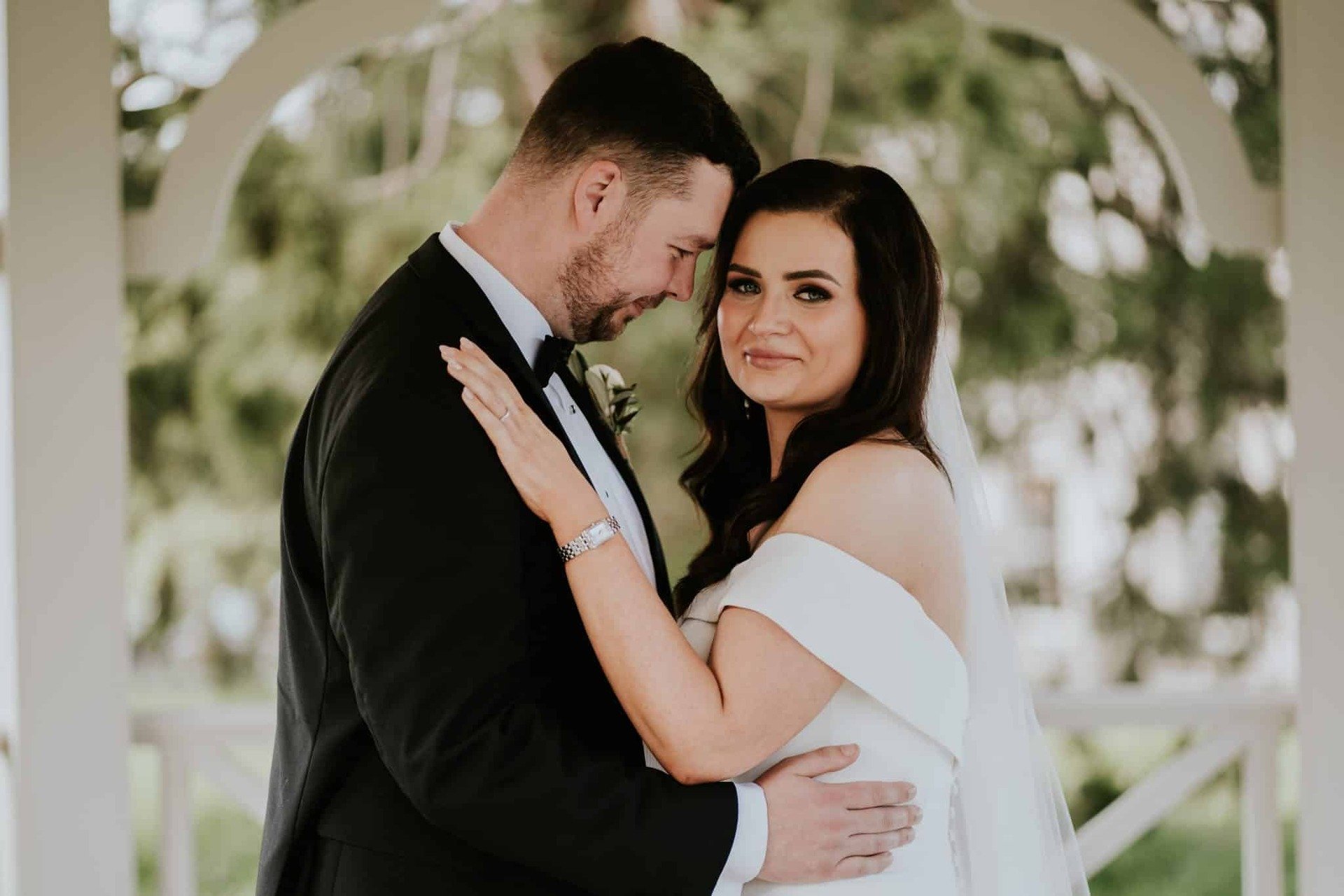 HOW THEY MET
Sarah and Robert's love story began just how you'd imagine any modern fairytale would… on an online dating site of course!
Sarah says: "It was my first night using Plenty of Fish and Rob and I hit it off straight away! We both deleted the app the following day and were a couple within a few weeks. The first night we met I told my parents I met a guy online and they were in the USA at the time freaking out that I was going to be murdered, so they made me ask him for a picture of his passport incase I disappeared!" She laughs.
"I was so embarrassed asking him but he obliged straight away even though his passport photo made him look like a convict, but it's a funny memory we both laugh about to this day. We met towards the end of 2016."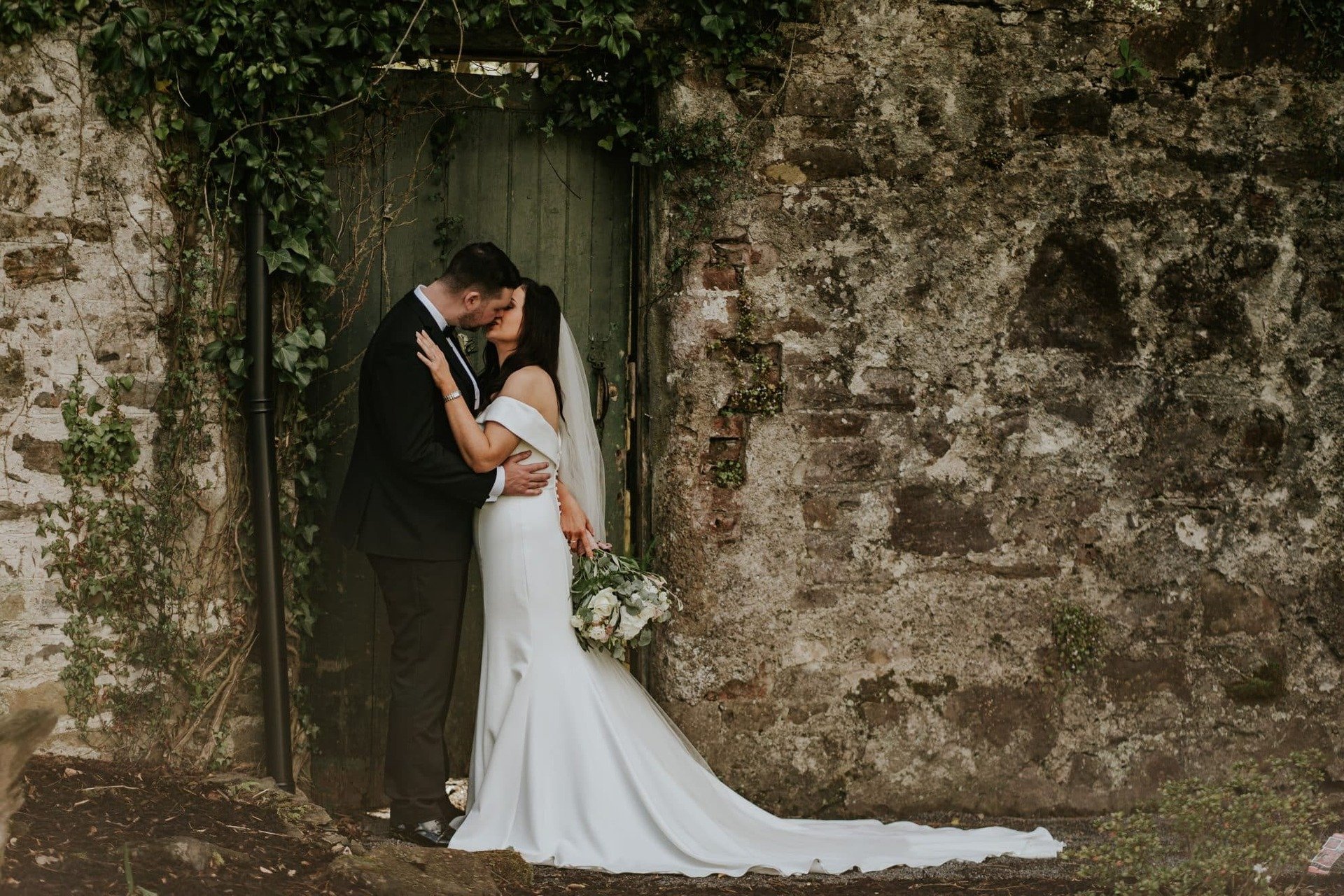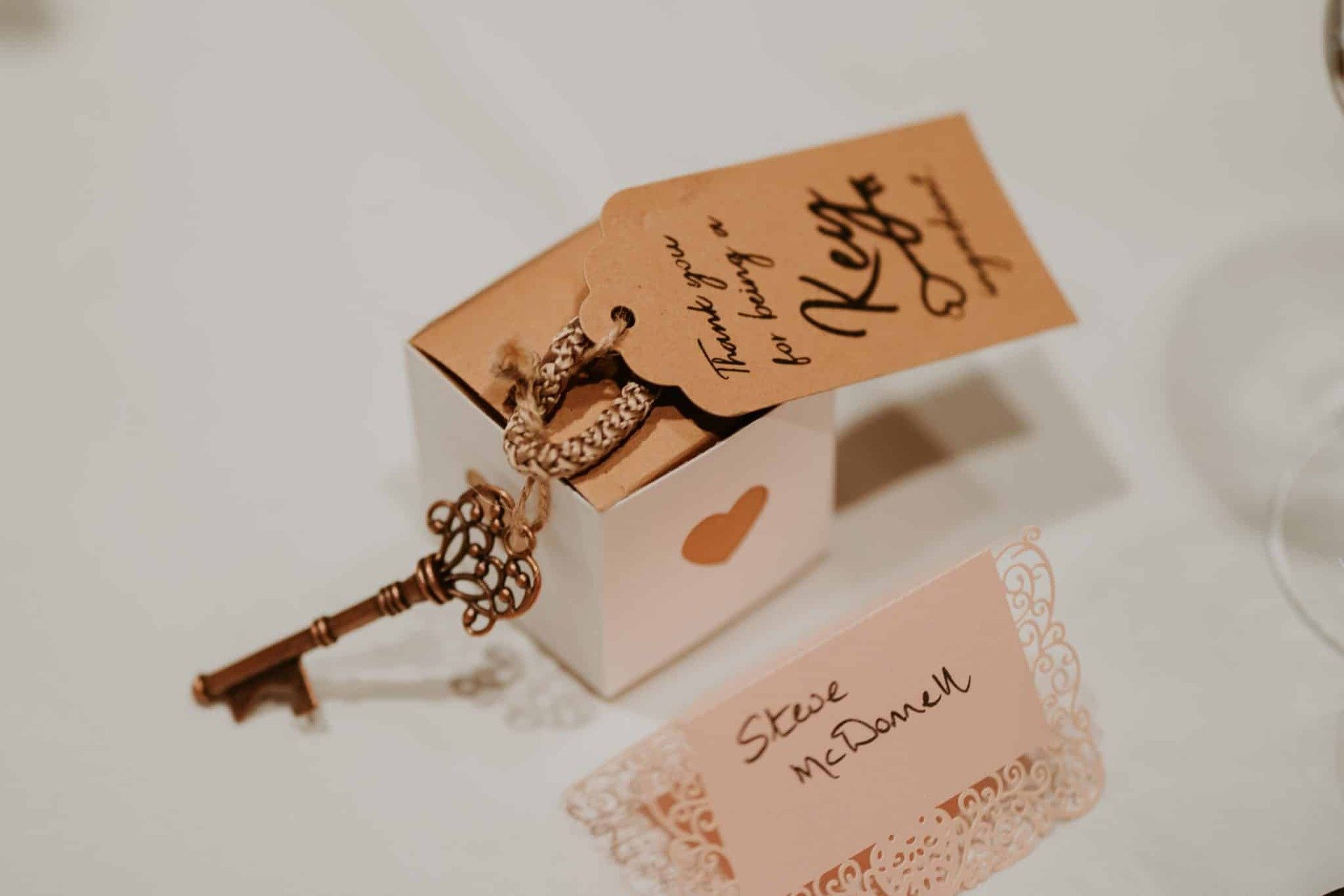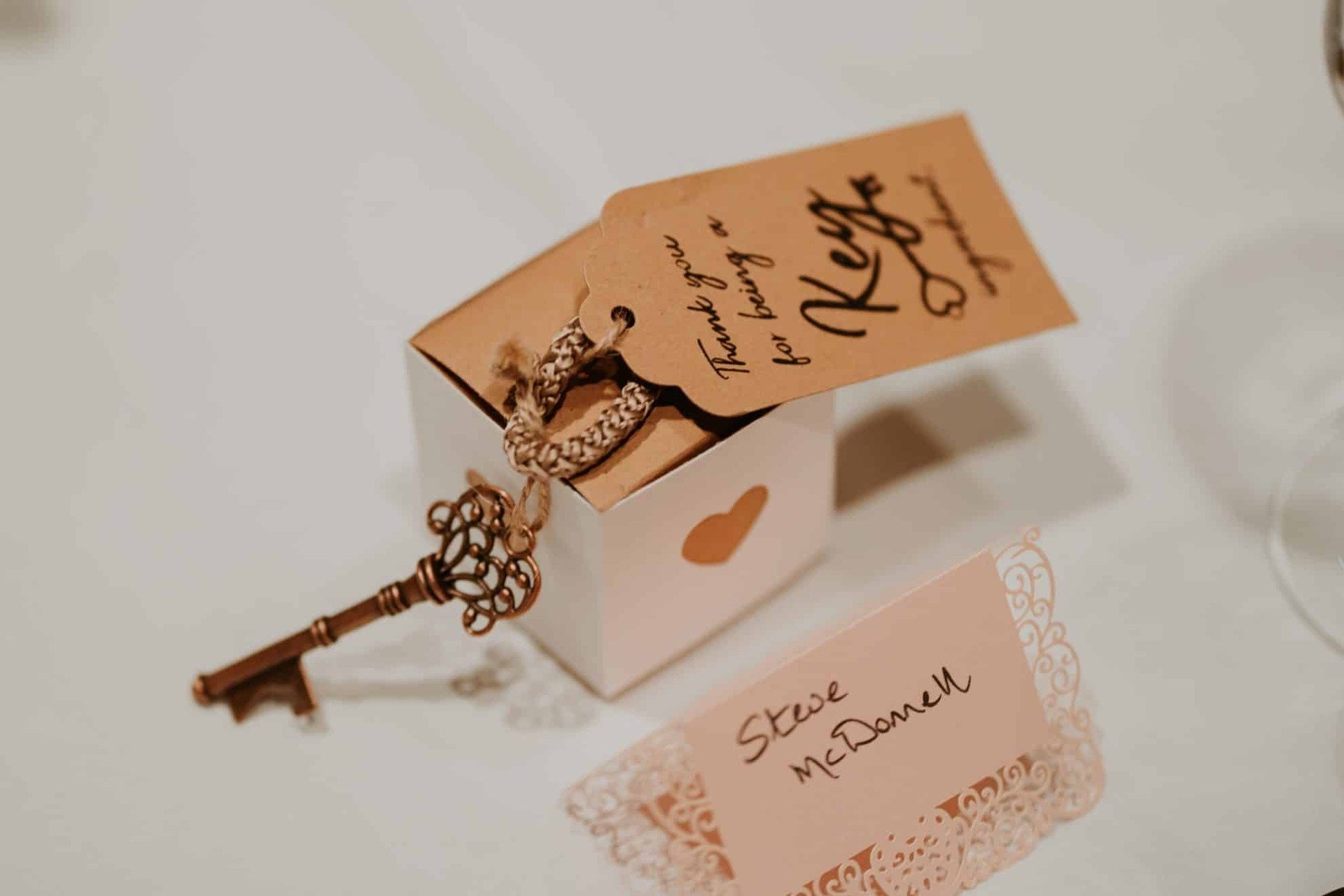 THE PROPOSAL
After two years, Robert knew it was time to pop the question and asked Sarah's father for his blessing just before he passed away. The next few weeks were difficult for Sarah and Robert, but they had an angel smiling down on them as they started their new chapter.
Sarah shares: "Rob and I got engaged in February 2018. It is a bitter sweet memory for me as my dad suddenly passed away on Valentine's Day that year. I found out afterward that Rob had gone to my parents house the night before he passed away and asked for his blessing to marry me. About two weeks after my dad passed, Rob asked me to marry him – we were at home in our new house that we'd just bought together.
"Obviously we both had different ideas of what the 'perfect proposal' looks like, but in the end we can't always control our circumstances and the unpredictability of life. I was wearing my PJs and was just about to tuck into a chipper takeaway but it was important for Rob to let my mom and myself know that he would look after me for the rest of my life. It ended up being perfect and I'll never forget that my dad got to know about it before he passed."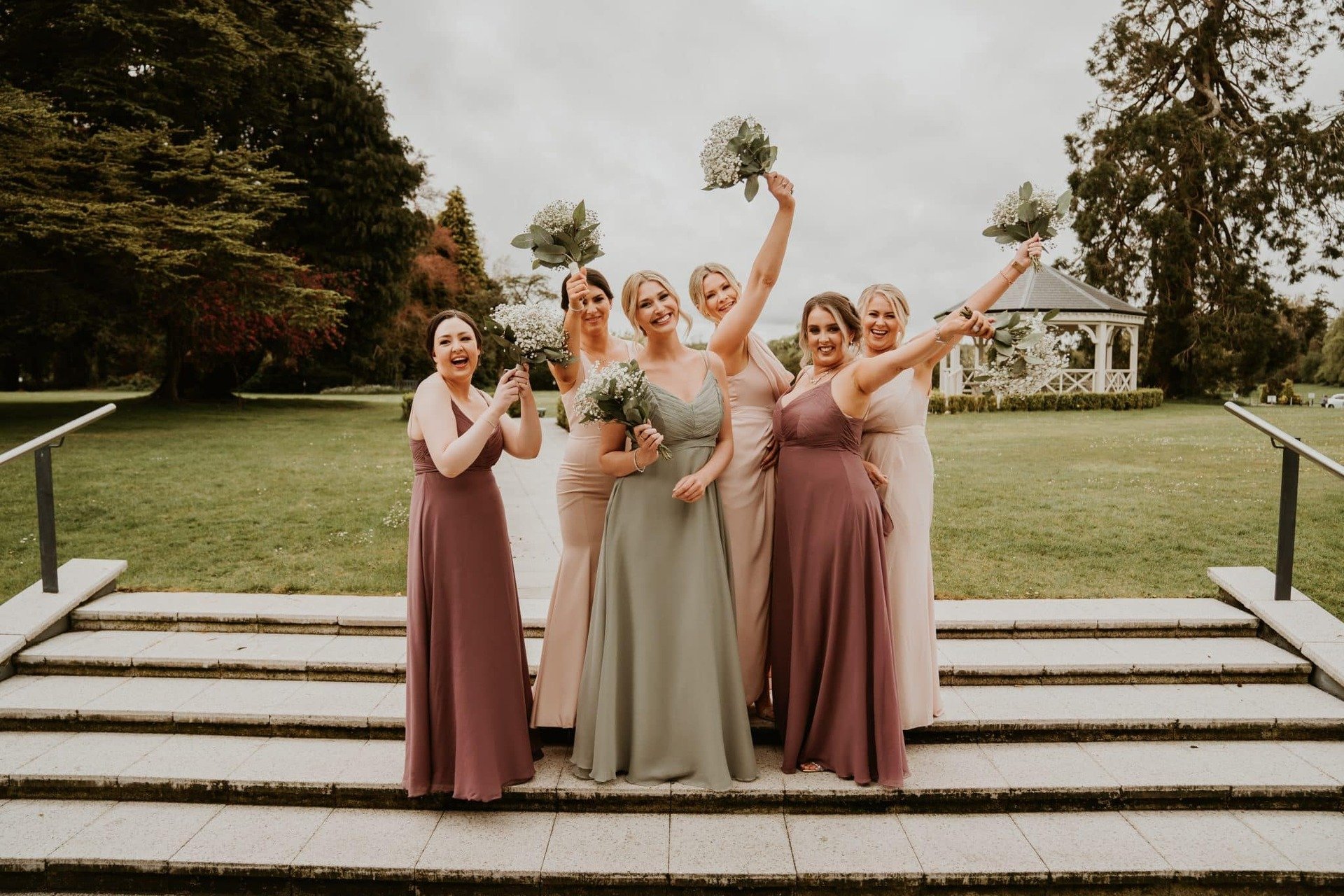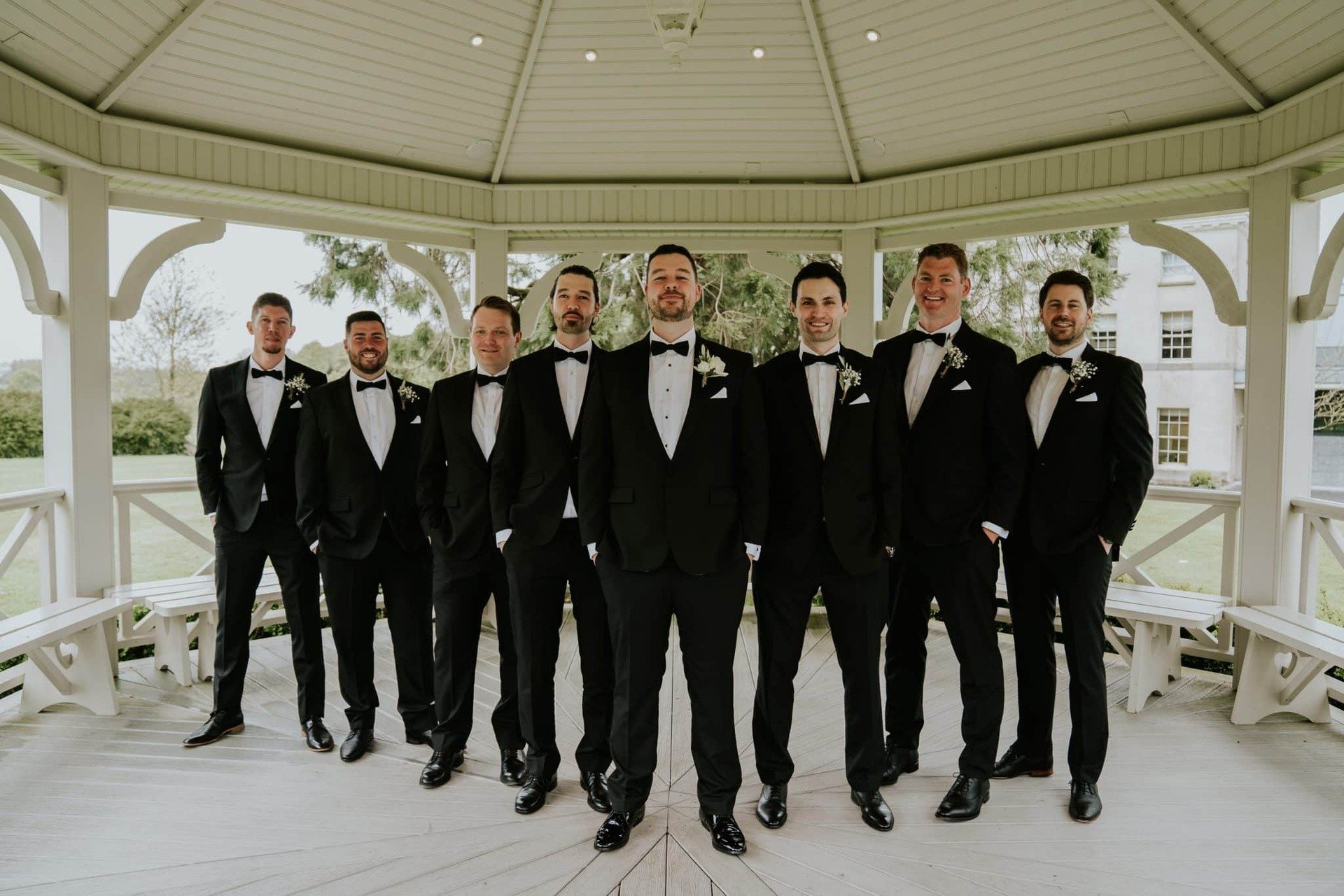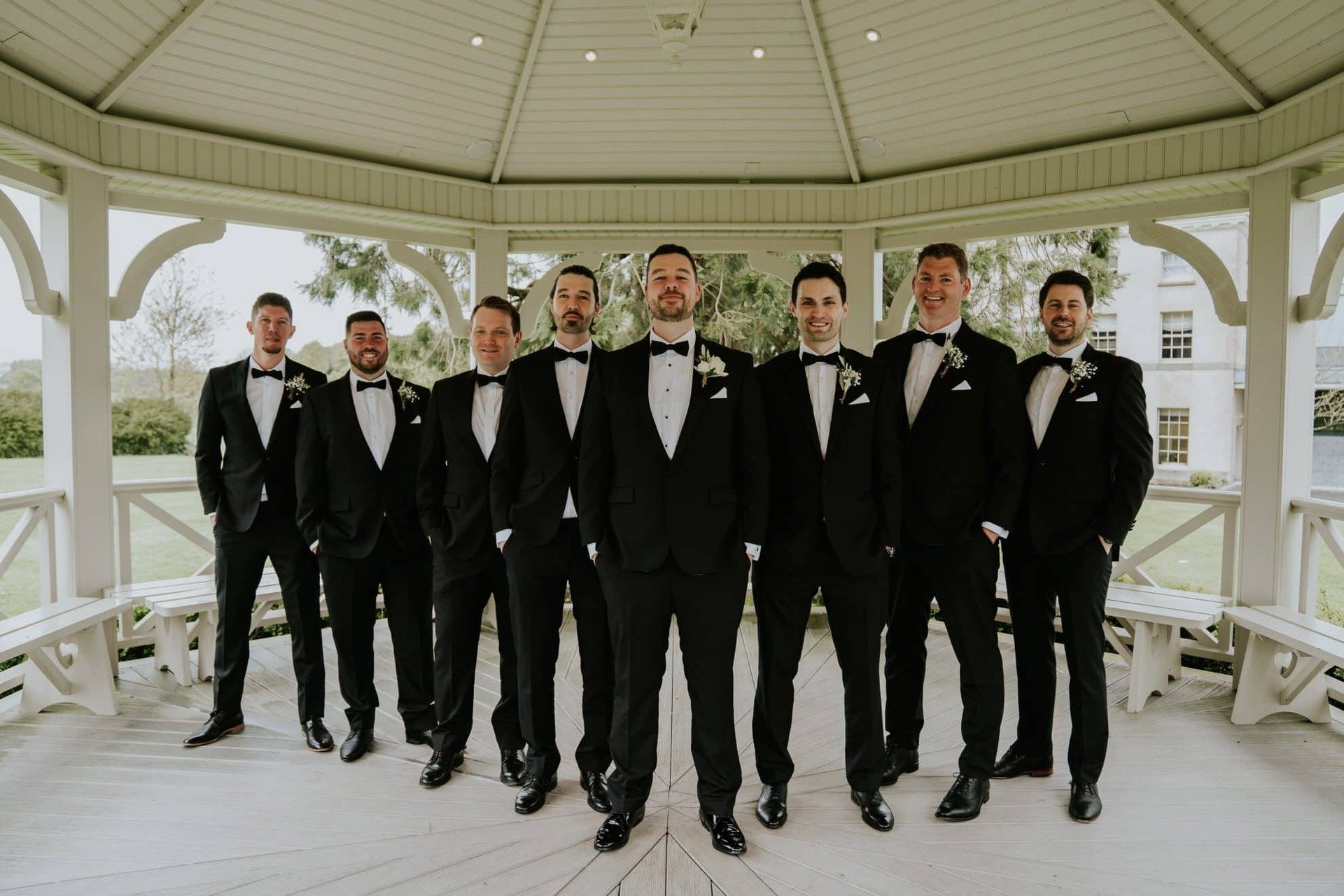 THE PLANNING PROCESS
It took three years and three date changes for Sarah and Robert to finally get their dream wedding due to setbacks from the Covid-19 pandemic. They choose Farnham Estate in Cavan for their venue after viewing their heavenly outside areas and meeting the accommodating staff.
RELATED TO: The Greatest Adventure: Kirsty & Aaron's Fairytale Wedding at Castle Leslie Estate
Sarah continues:" We started planning about three months after the engagement but were both very easy going. My mom had brought us away to Farnham Estate that summer for a little family R&R. While we were there, we met with the wedding planner Ciara and by the end of our stay we had booked the venue.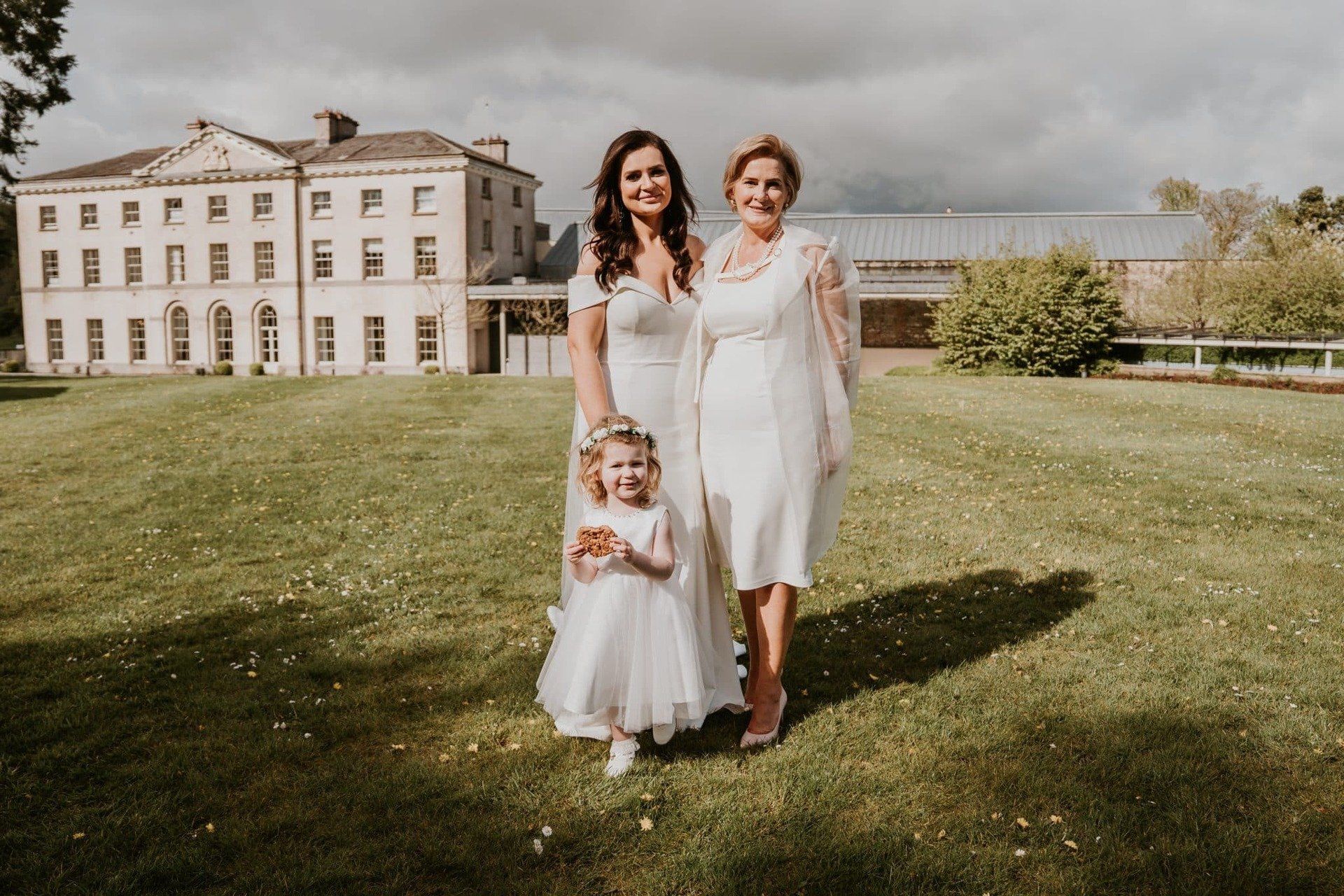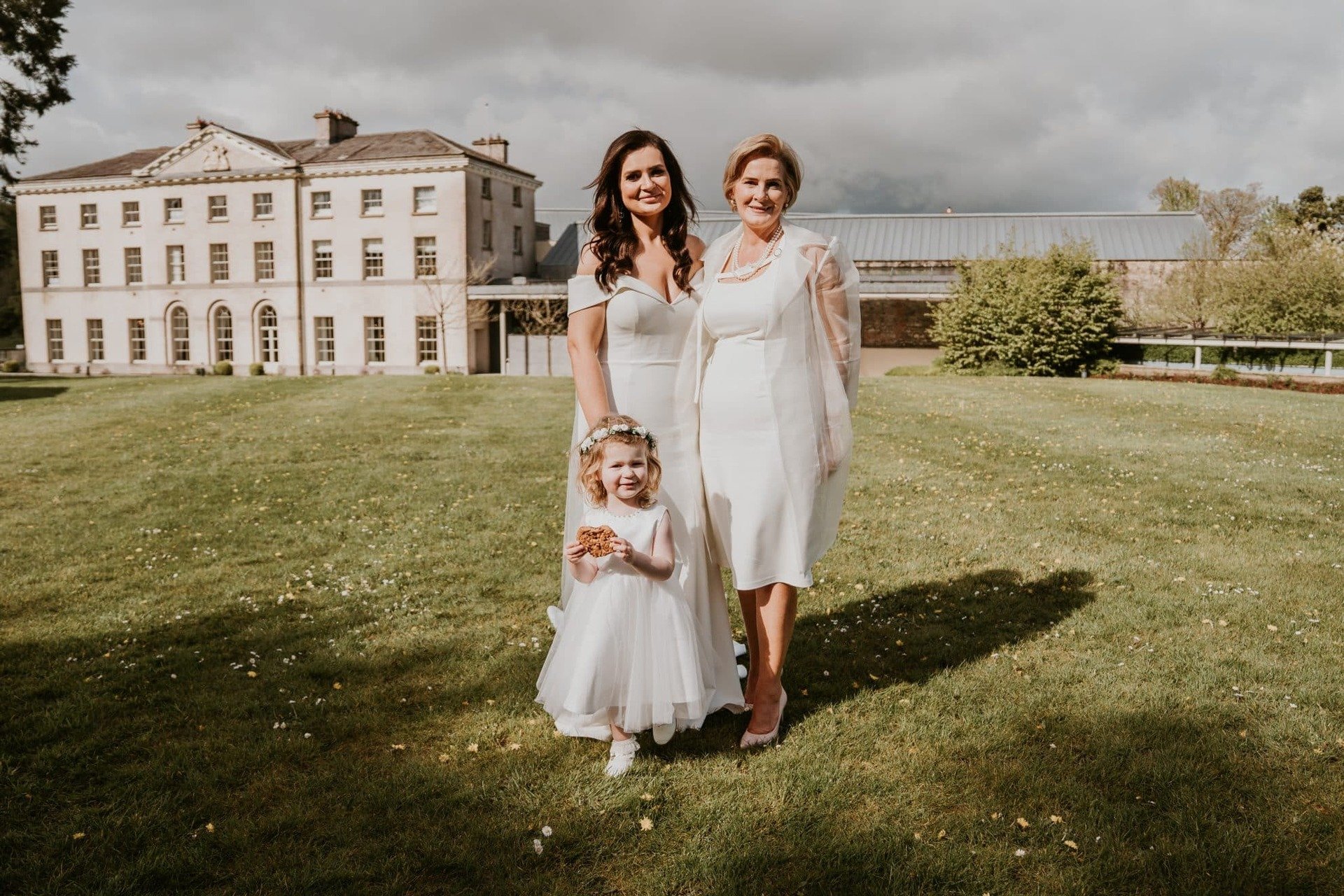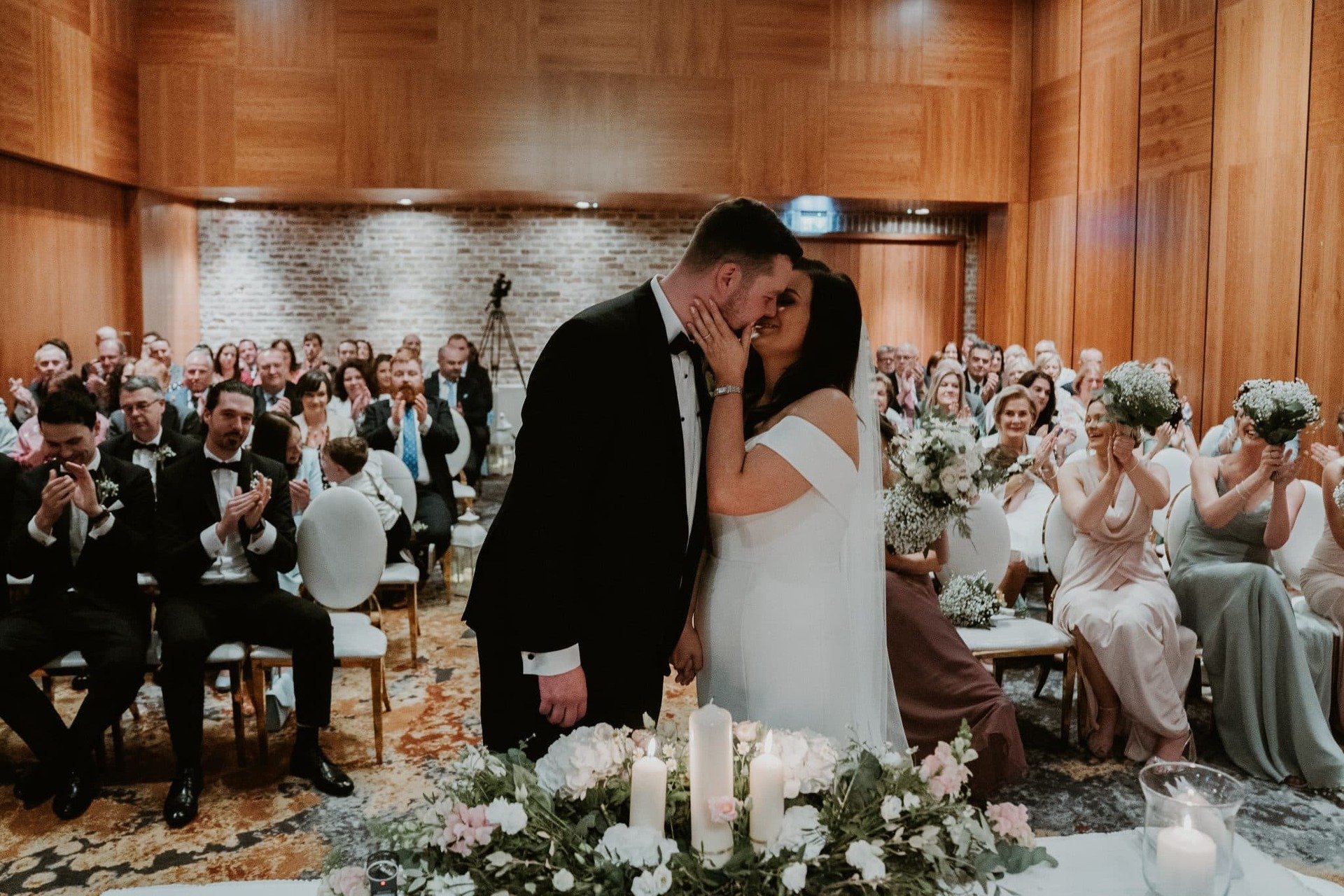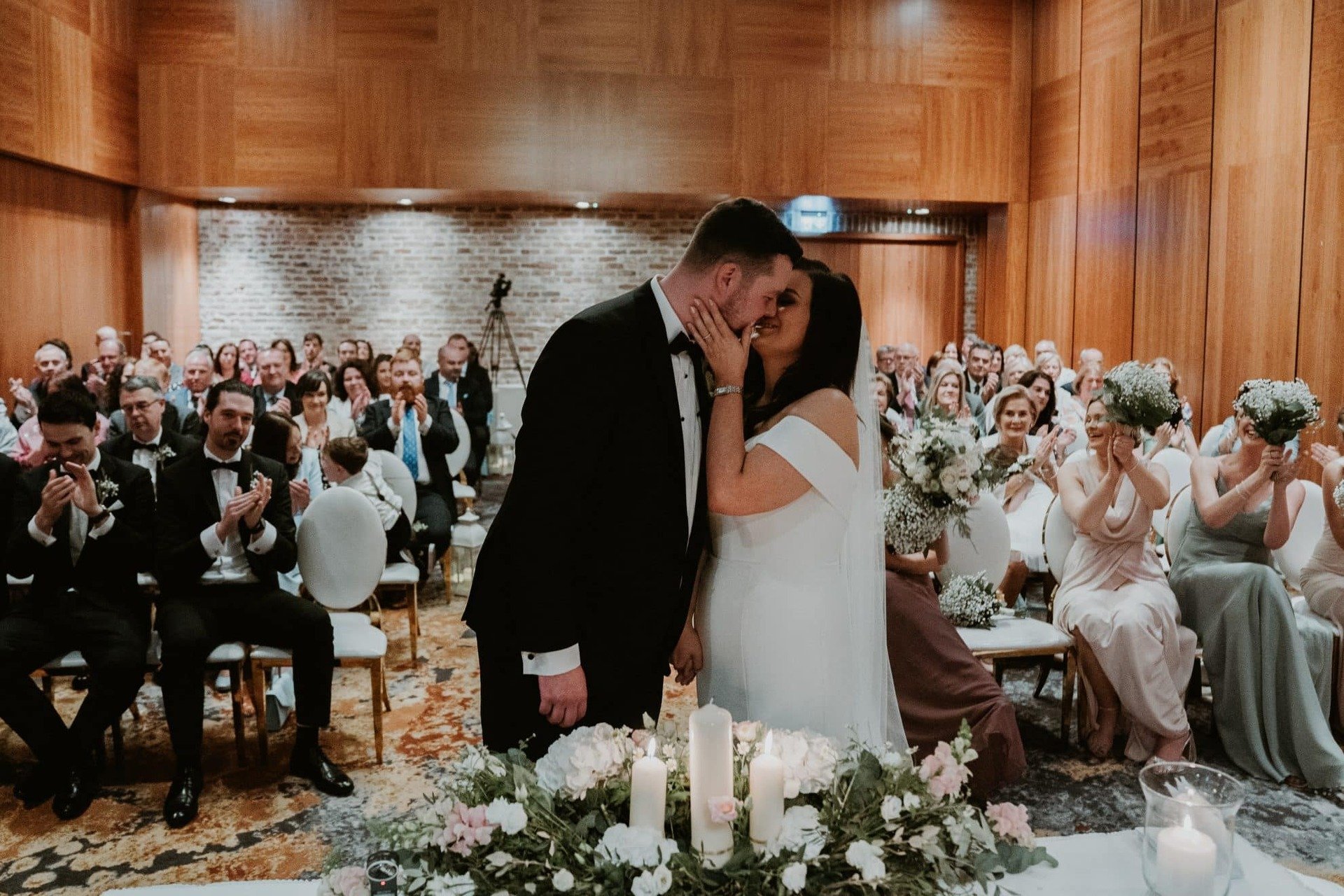 "I had enquired about lots of different venues but Farnham was the only one we actually went and saw – for us, what sold it was the outdoor areas. The beautiful gazebo on the lawn in front of the old house, the separate areas for the bridal party and every single staff member was a dream.
"We originally booked to get married in September 2020, but this was postponed to May 2021 and then again to May 2022. The hotel couldn't have been more accommodating and helpful. I have some serious health issues so Covid was a big concern and I had to isolate for the first few years. Thankfully I stayed well and we were able to go ahead on May 2022 with all our family and friends. A few close family members couldn't make it due to travel restrictions from the US but they were there in spirit. I'm so glad we waited and had the wedding we had always wanted – it was perfect!"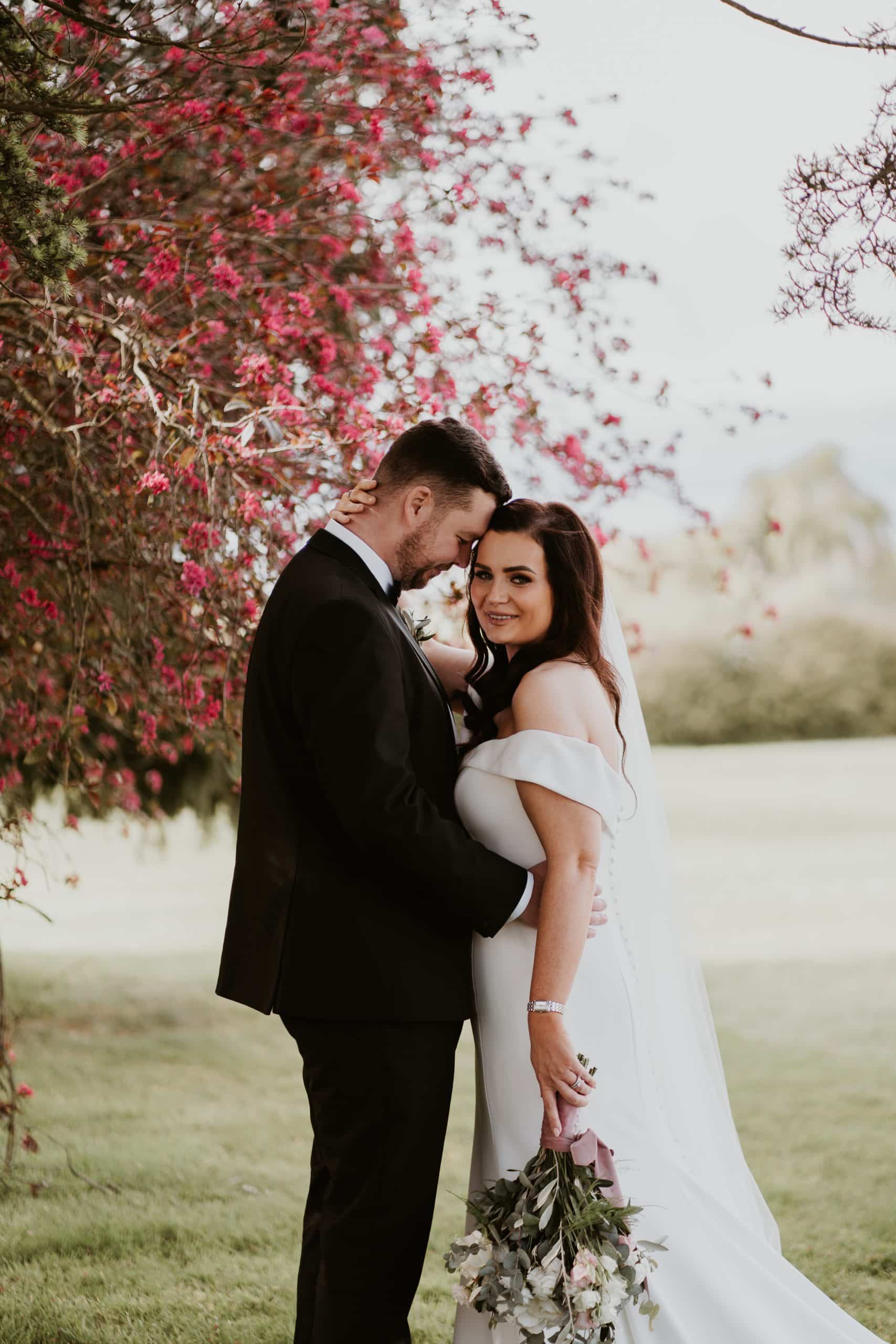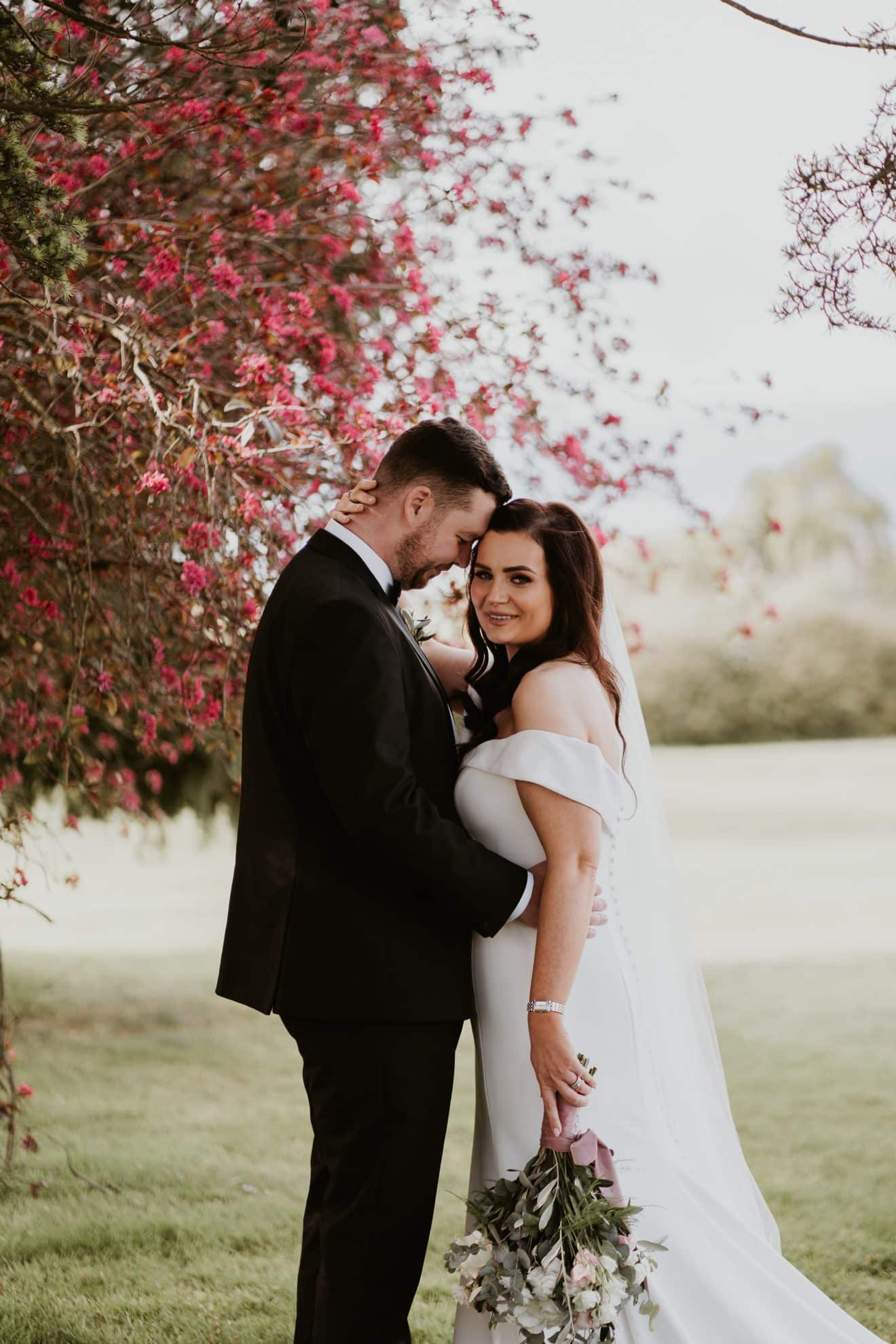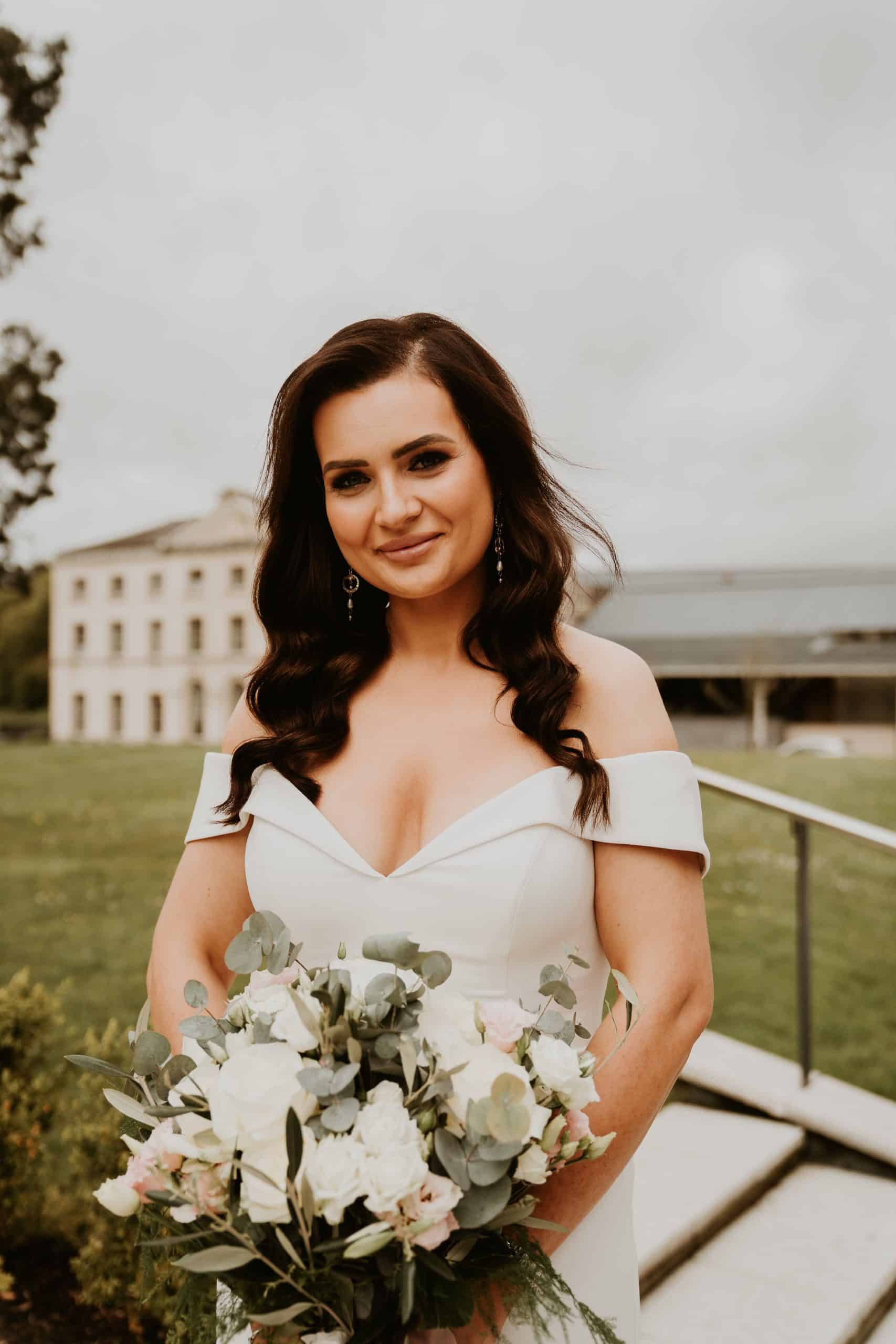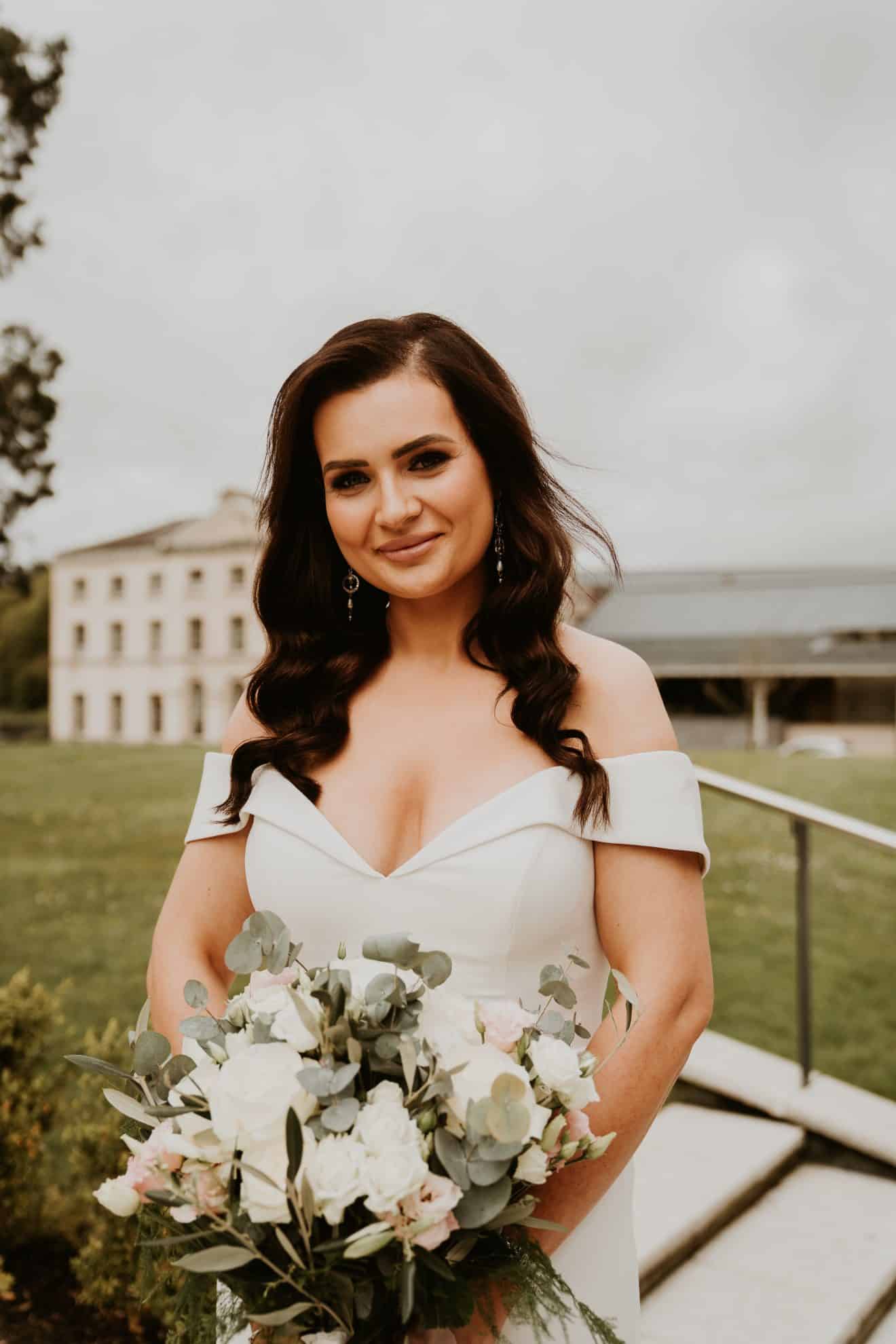 CAPTURING THE DAY
Photography by Melissa captured Sarah and Robert's day perfectly with an array of stunning candid shots and picture-perfect moments.
"Melissa was an absolute dream to work with," Sarah says. "Rob is quite a shy person so he was a bit cautious about the photographer coming to him and his groomsmen whilst getting ready, but the first thing he said to me was that she was amazing, made him feel so comfortable and the lads all loved her. Melissa had messaged me earlier in the month to see if it was okay to bring her teenage daughter Jessica as she was interested in learning the ropes from her mom and Jessica was an absolute pro!
"It was like having two photographers for the price of one. She was so helpful with our two year-old daughter and got some fabulous candid shots throughout the day. I couldn't recommend Melissa and her services more – honestly she was perfect in every way and made us feel super confident. The pictures speak for themselves!"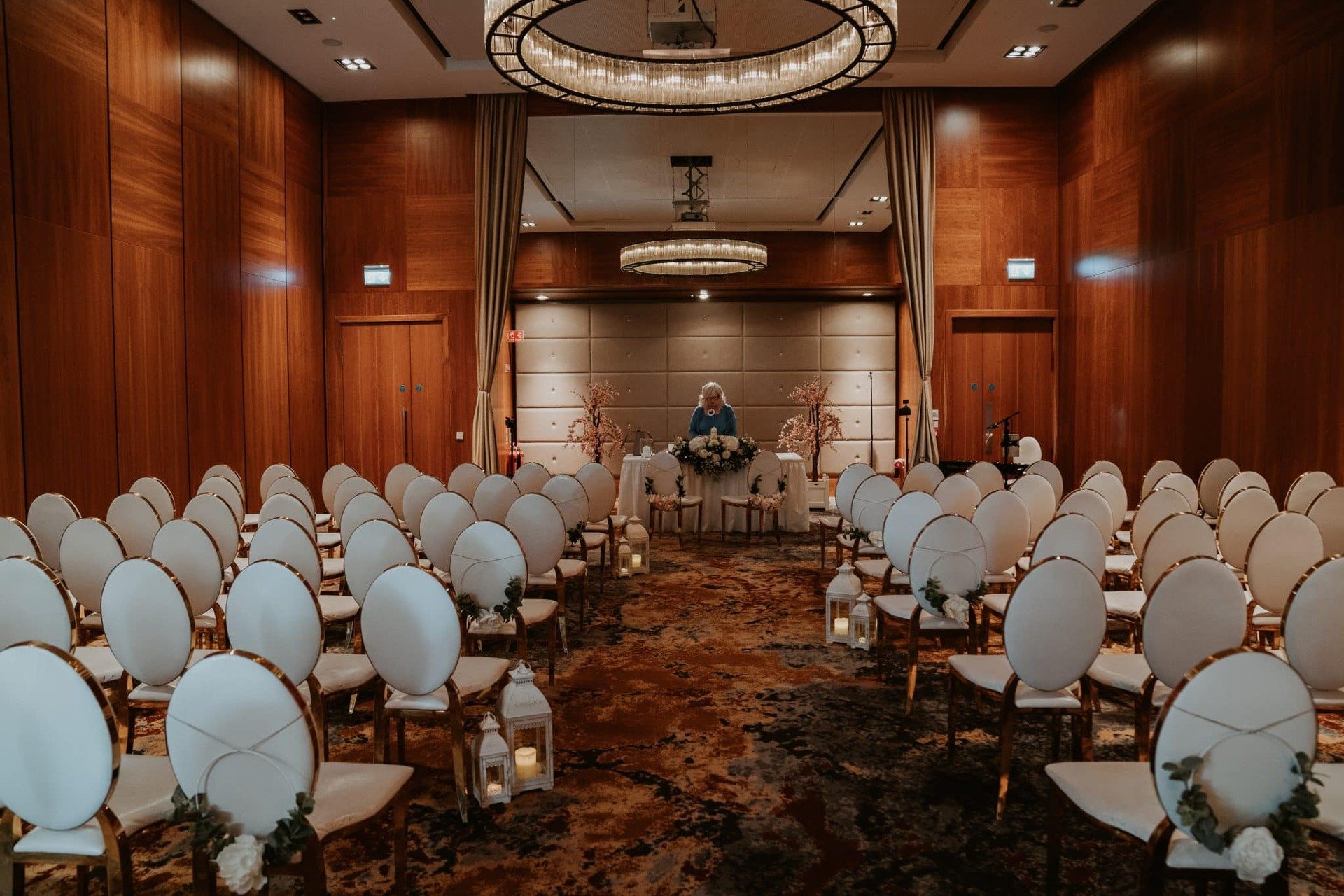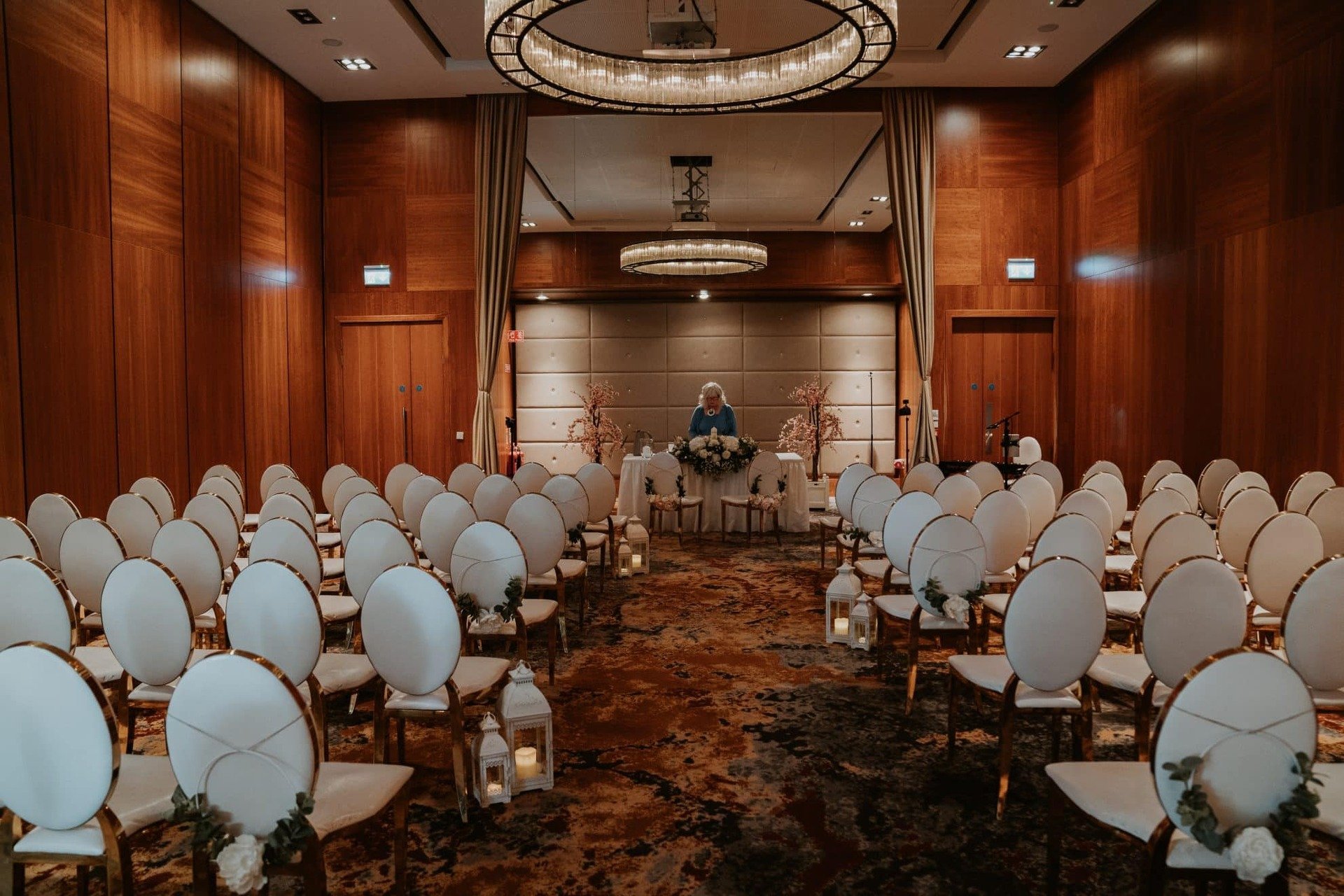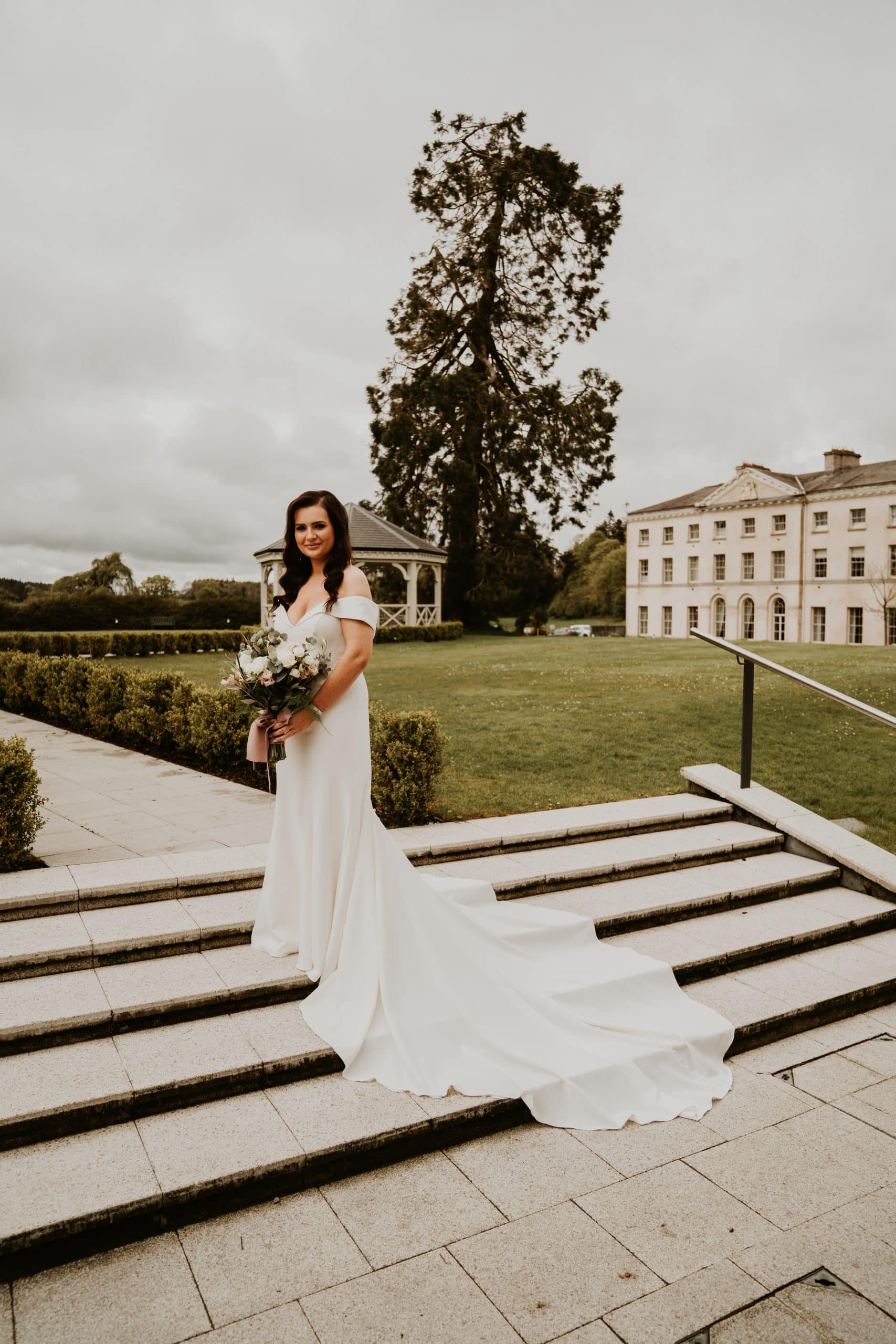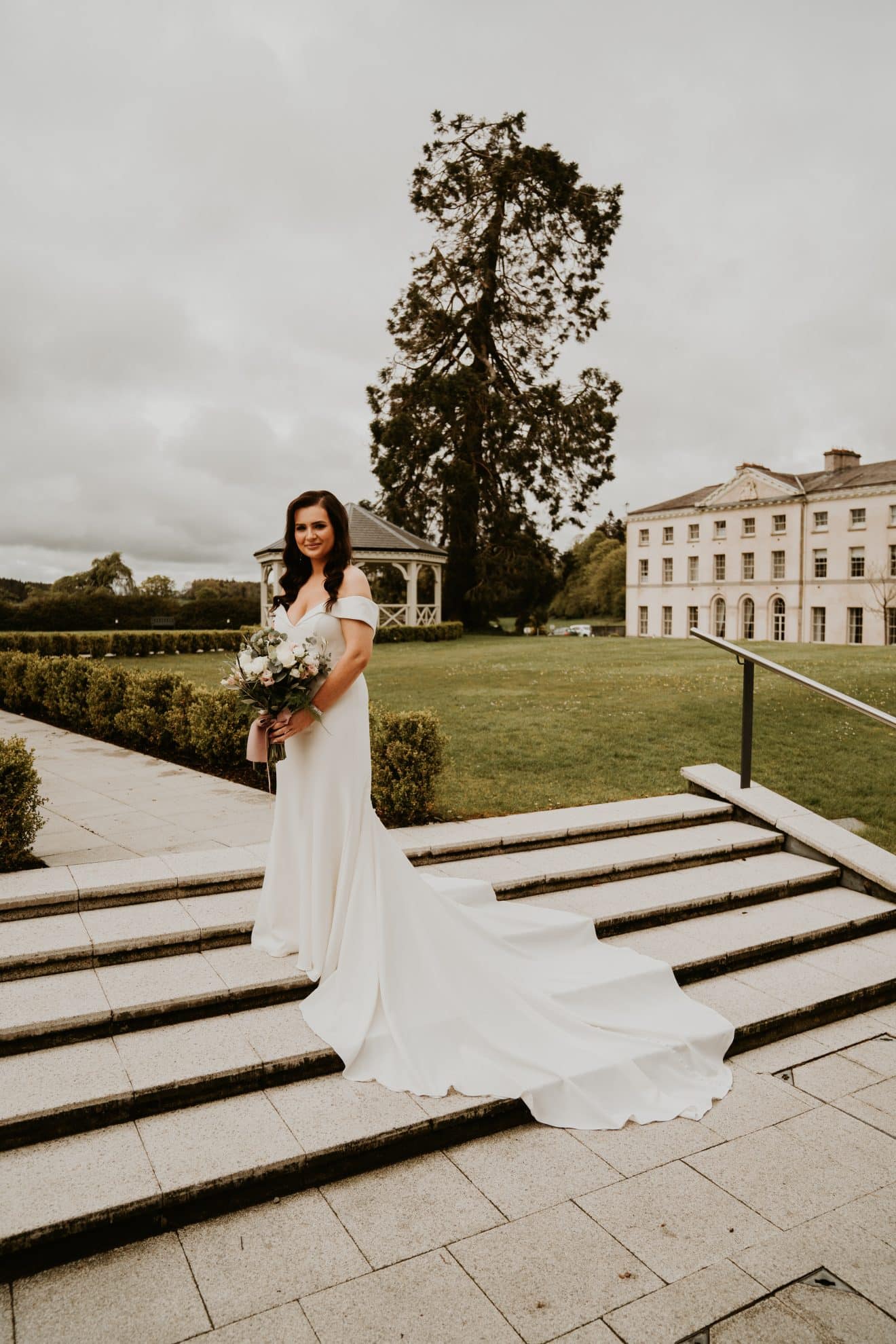 WEDDING WARDROBE
Sarah looked stylish and sophisticated with an off-the-shoulder Allure gown in the style 9763 from the Bridal Boutique in Baldoyle, Dublin.
She says: "They were so nice to work with and had the biggest selection of dresses I had seen anywhere. They really know what they're doing in there, what styles suit your shape, budget and complexion. I had seven bridesmaids and groomsmen (I know, mental!).
RELATED TO: Get The Look: Britney Spears's Wedding Dress
"For the bridesmaids, we bought dresses from Asos in different colours. There was sage green, muted pink and lavender in various styles that complimented each girl individually. The groomsmen wore black tie and we rented them from a shop called AB Formal Wear in Swords. Again they were super helpful and good value for money."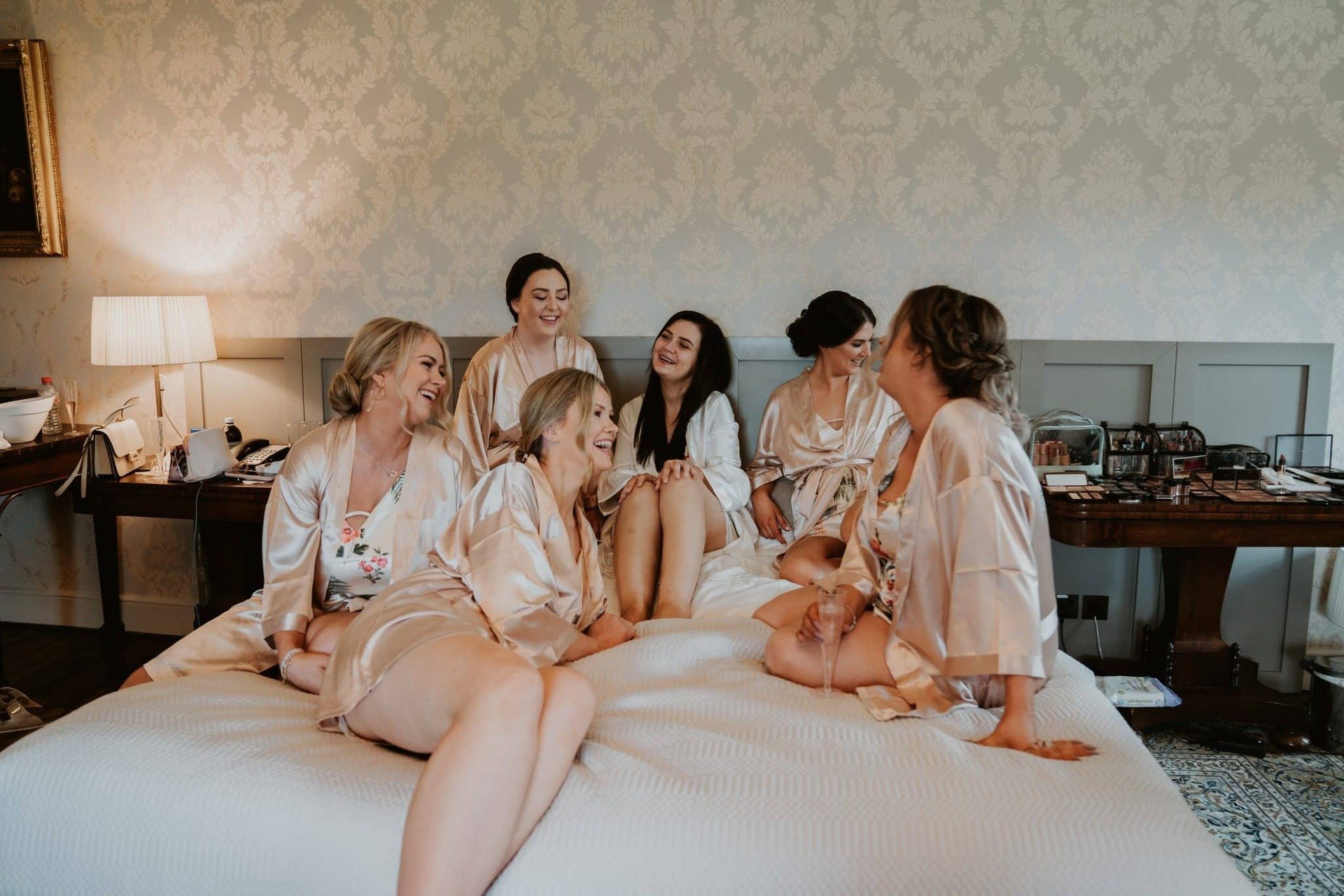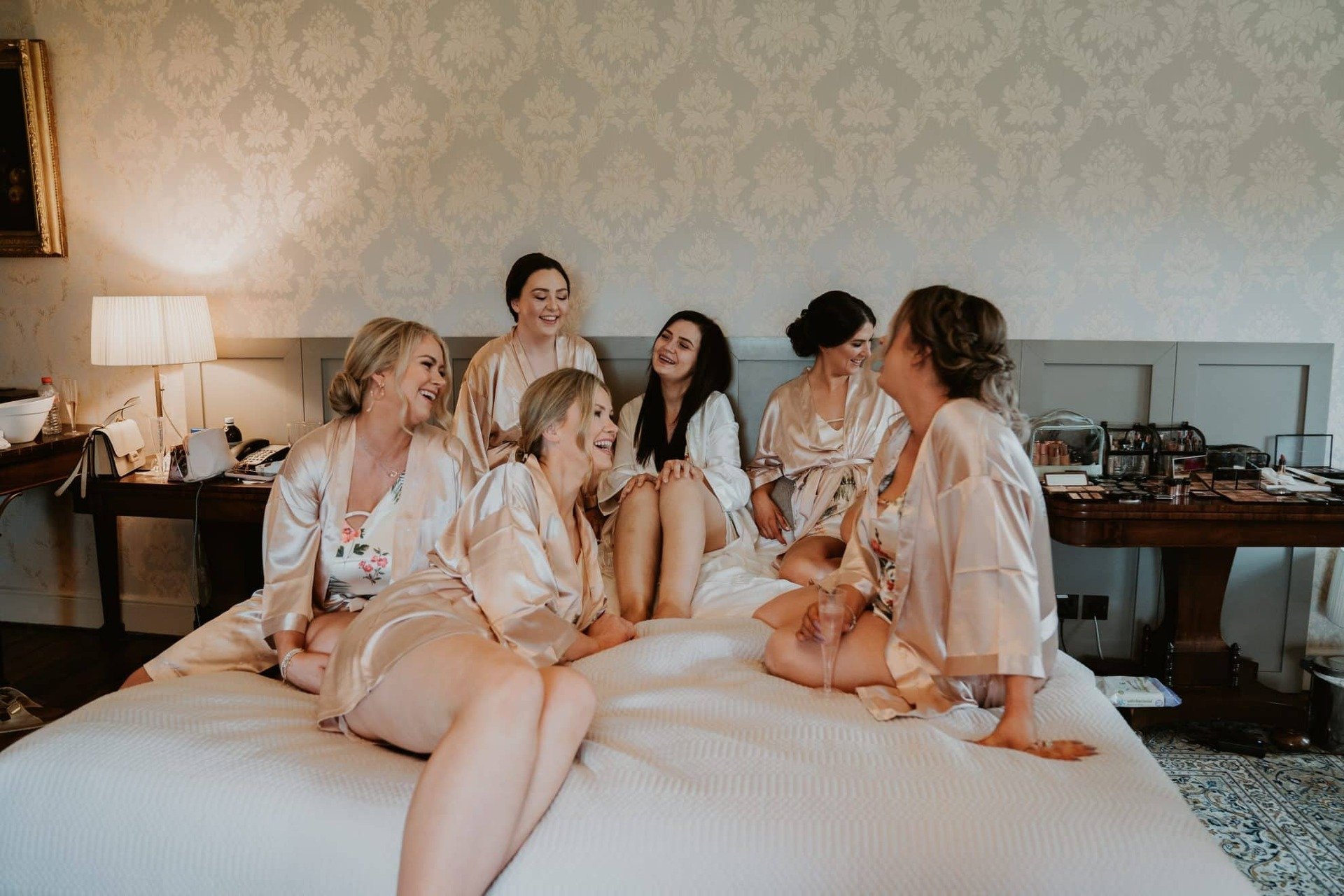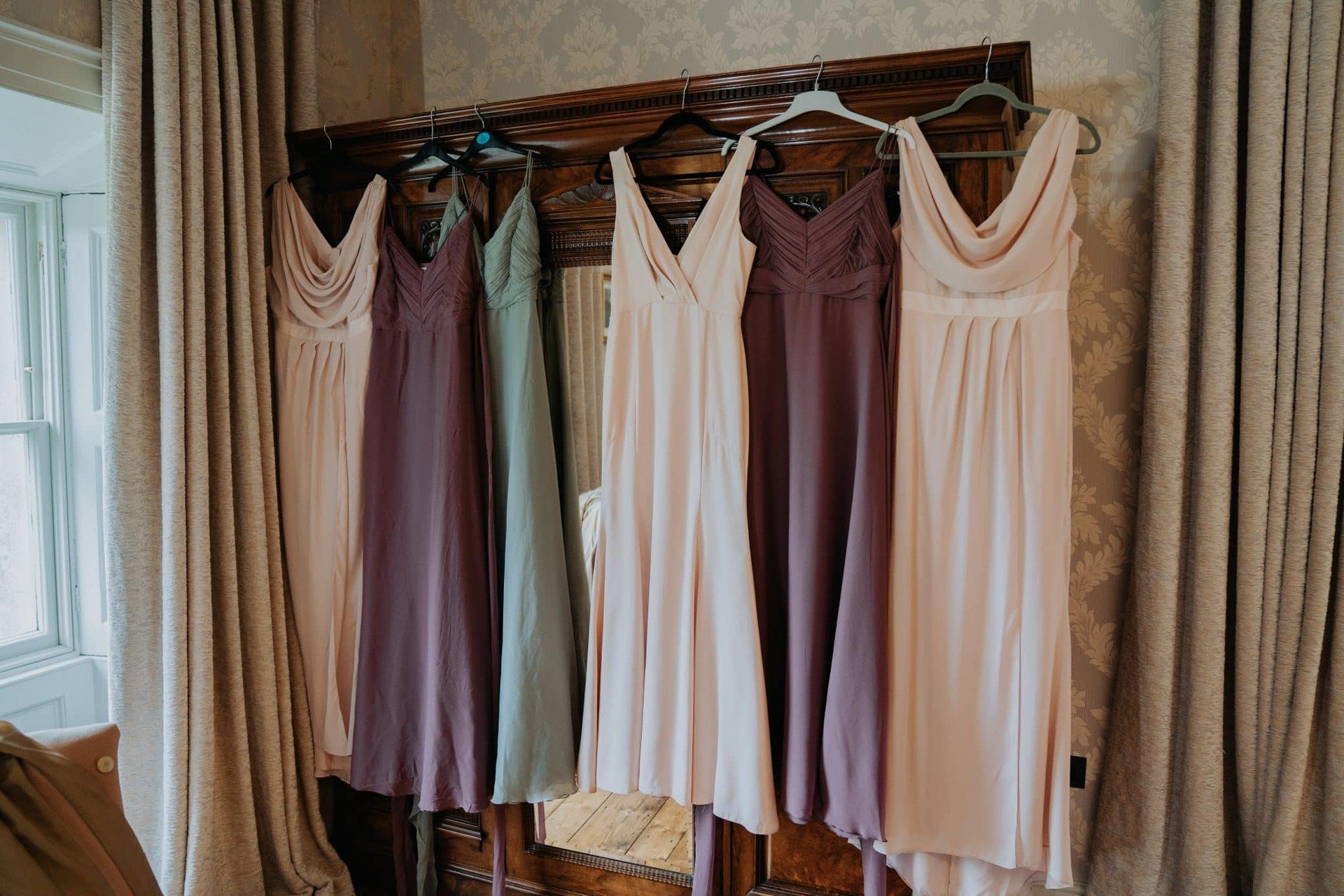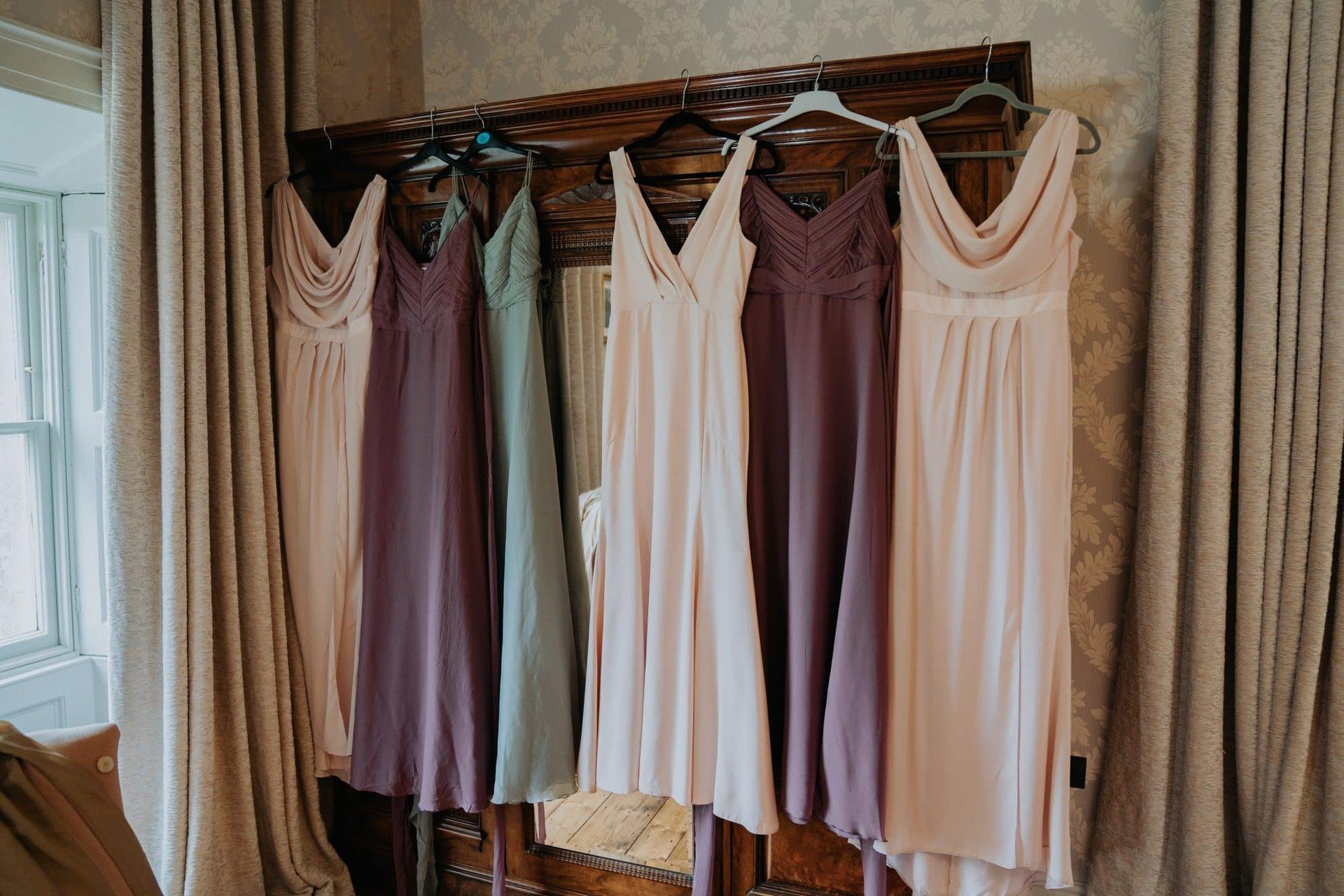 FAVOURITE MOMENT
After a few hard years, Sarah and Roberts favourite moments had to be spending time with their family and friends and Sarah having her brother Ben walk her down the aisle with their little daughter Lana.
"My favourite memory was when my brother was walking me down the aisle and I saw Rob for the first time. Our daughter Lana was supposed to be a flower girl but she was a bit nervous so my brother Ben picked her up and the three of us walked down the aisle. When we got to the top, Rob smiled at me and whispered 'perfect' in my ear.
RELATED TO: GIN-credible: Jane & Andrew's Gin Themed Wedding at Magheramorne Estate
"It was a genuinely really special and touching moment. We chose to write our own vows too and had a humanist ceremony. It's very hard to pick a favourite moment from such an overwhelmingly perfect day but seeing all my family and friends smiling and laughing after such a hard few years – that was perfect."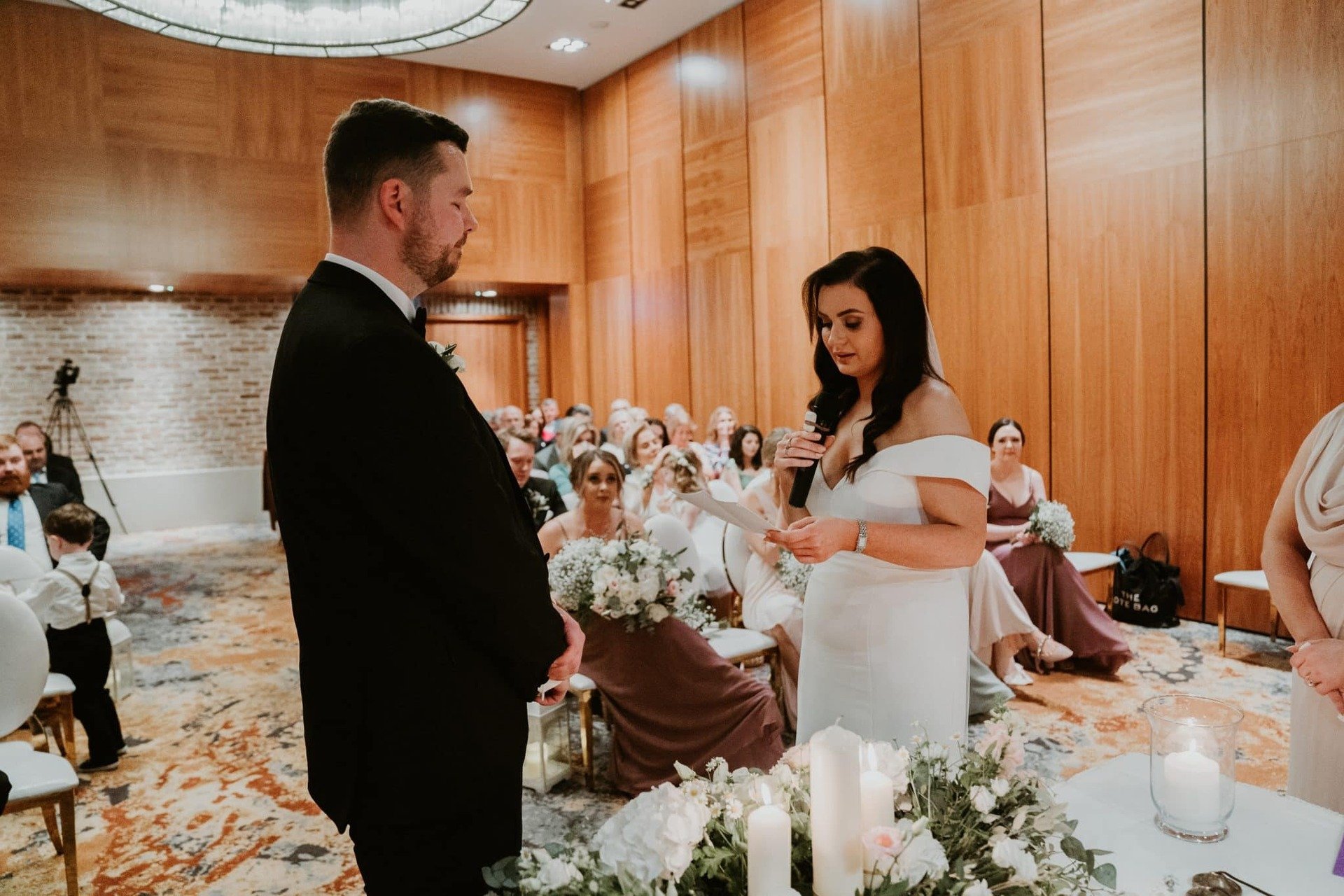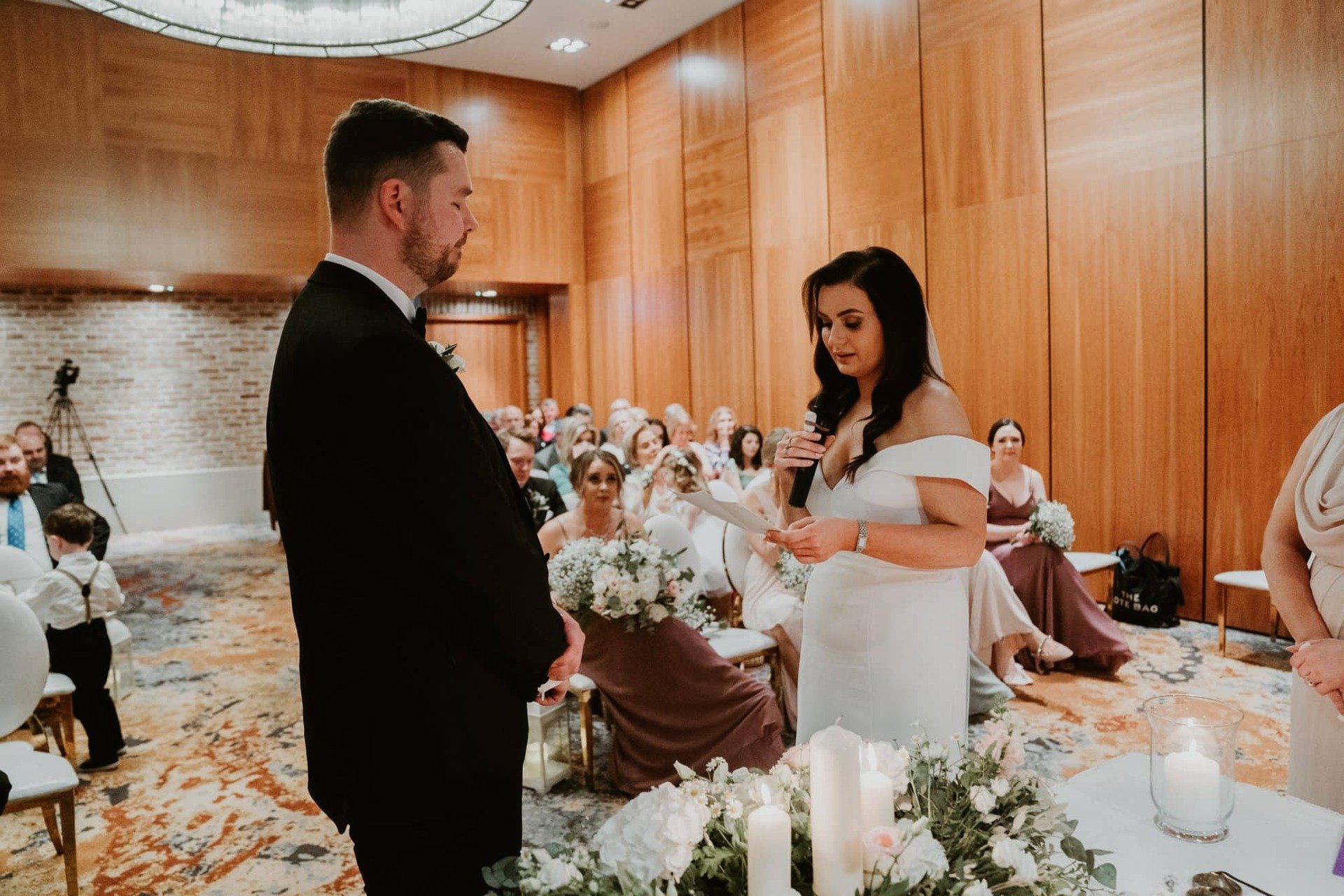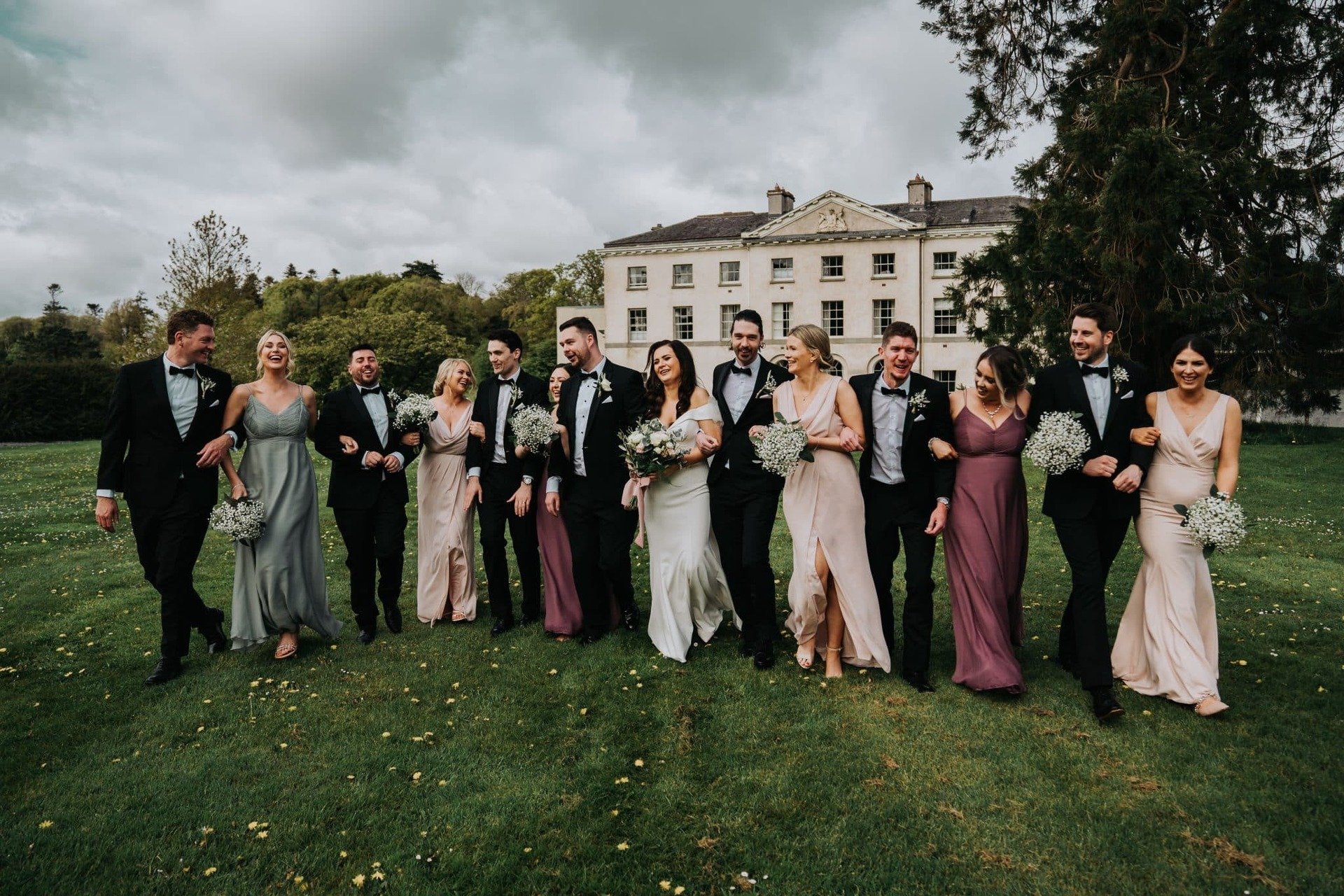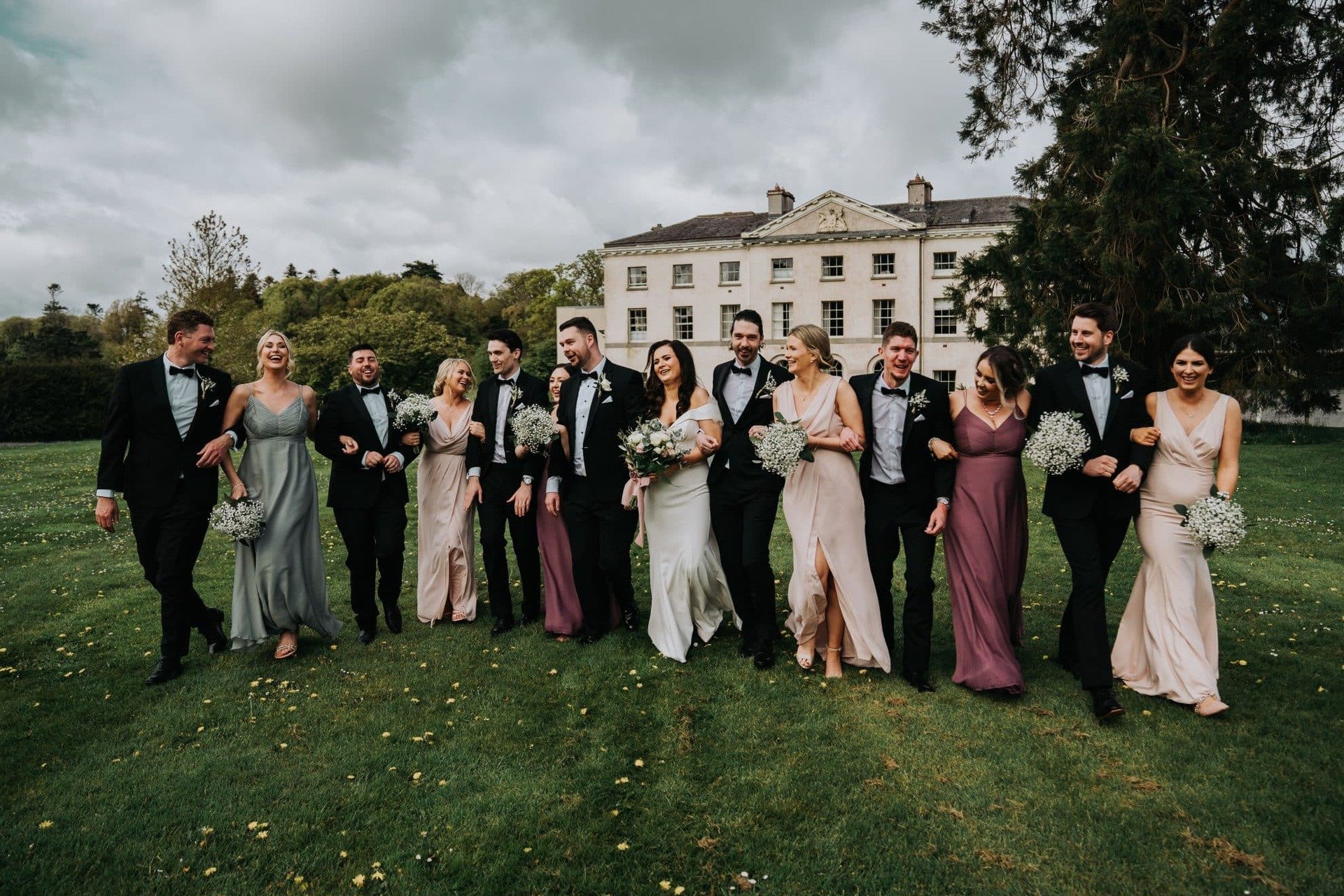 BRIDAL ADVICE
For the brides and grooms out there planning their own big day, take in these wise words of advice from Sarah and Robert.
Sarah says: "My only practical advise would be to shop around a bit and perhaps do some stuff yourself if you're on a budget. For instance, I was getting quoted mental money for invites so I decided to buy the ribbon, envelopes and outer card on Amazon and got the written invites printed on Optimal Print. It ended up saving me over €500.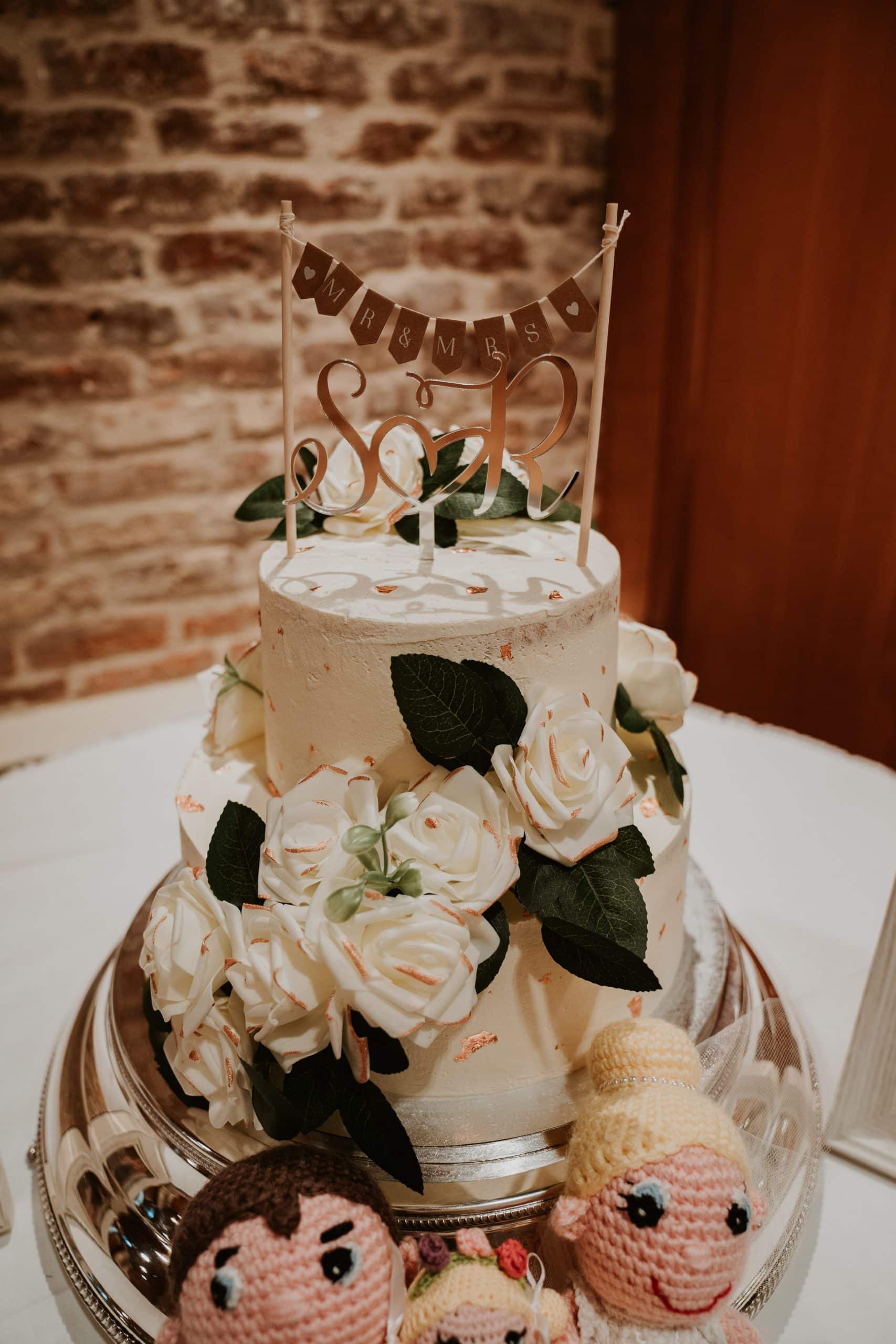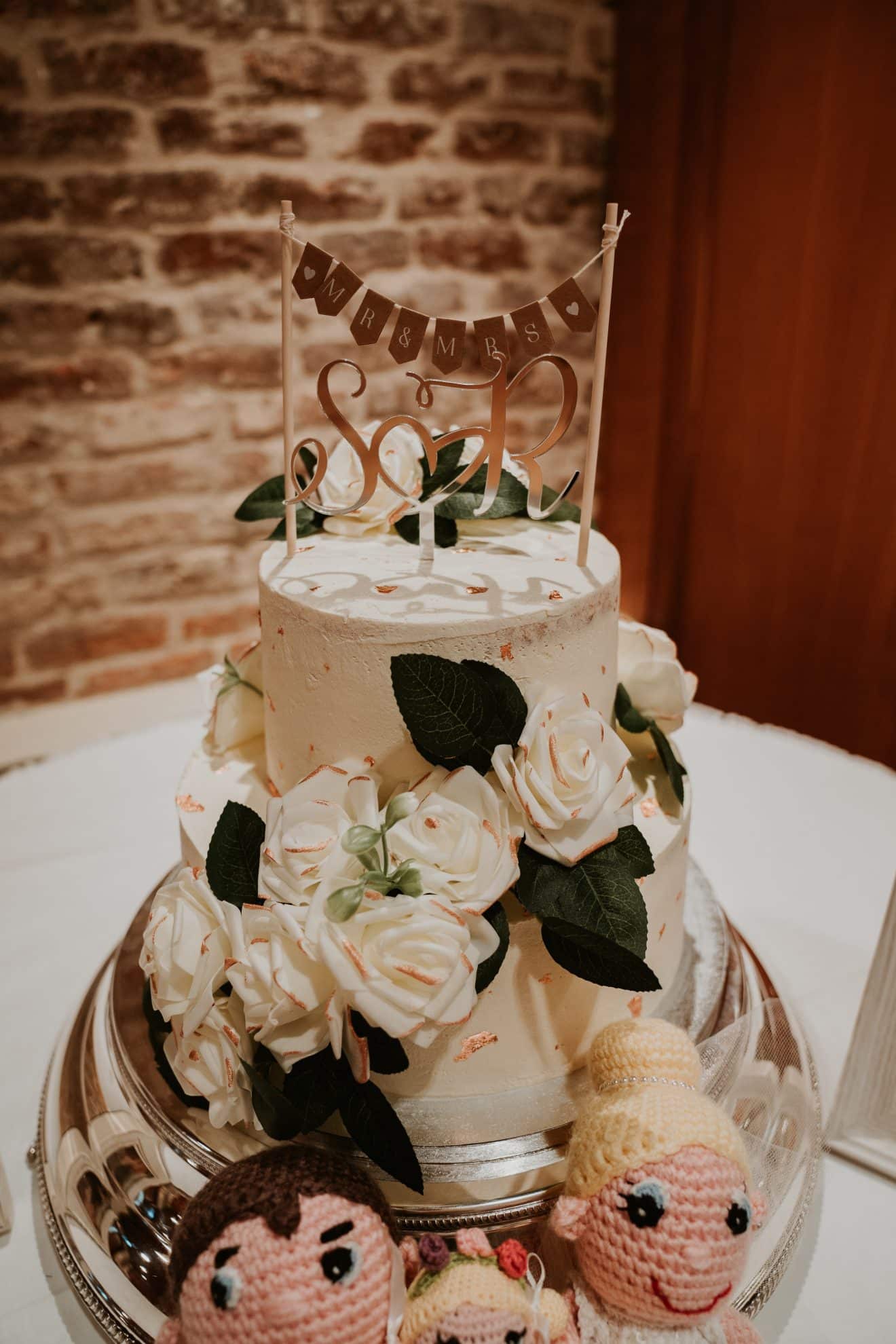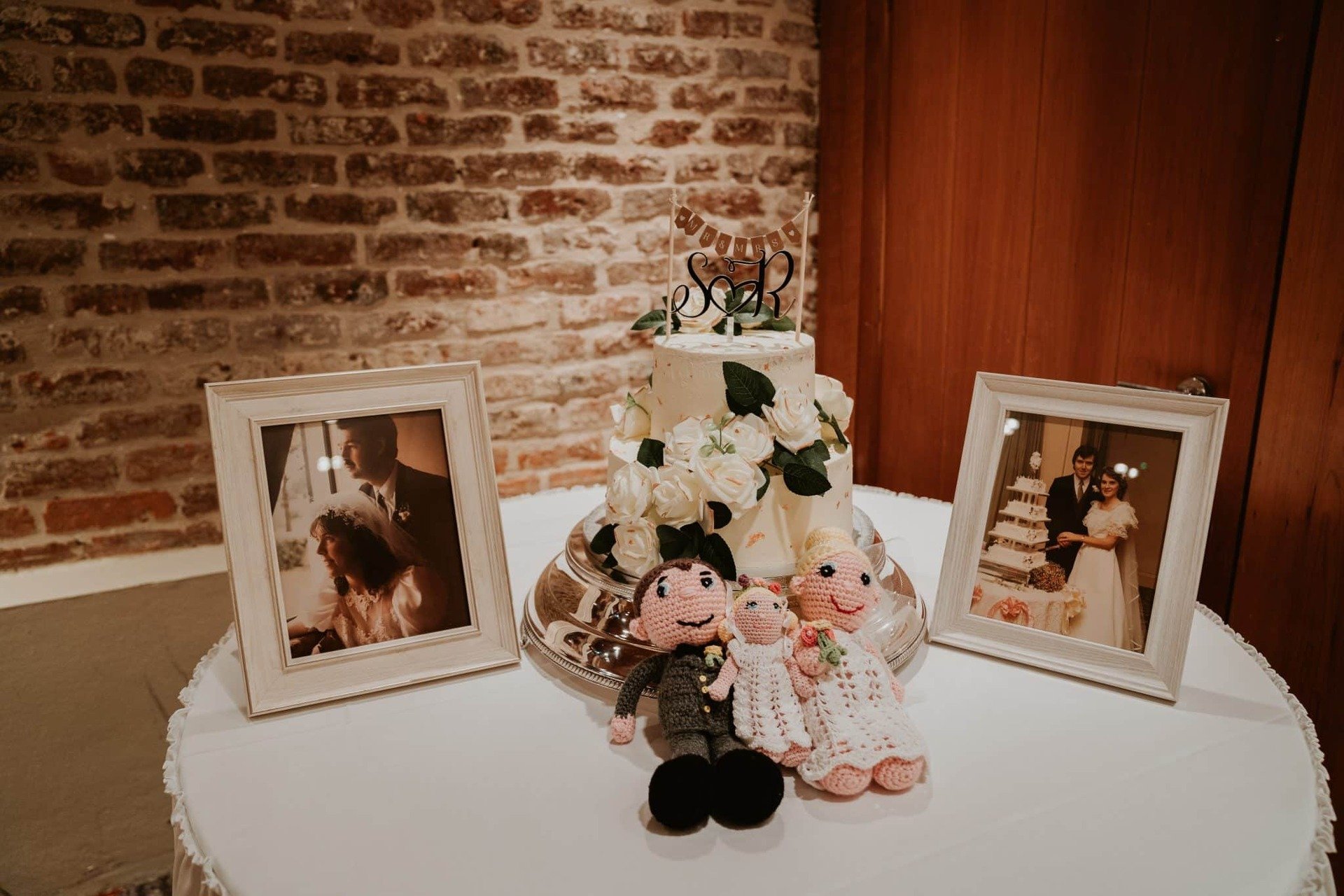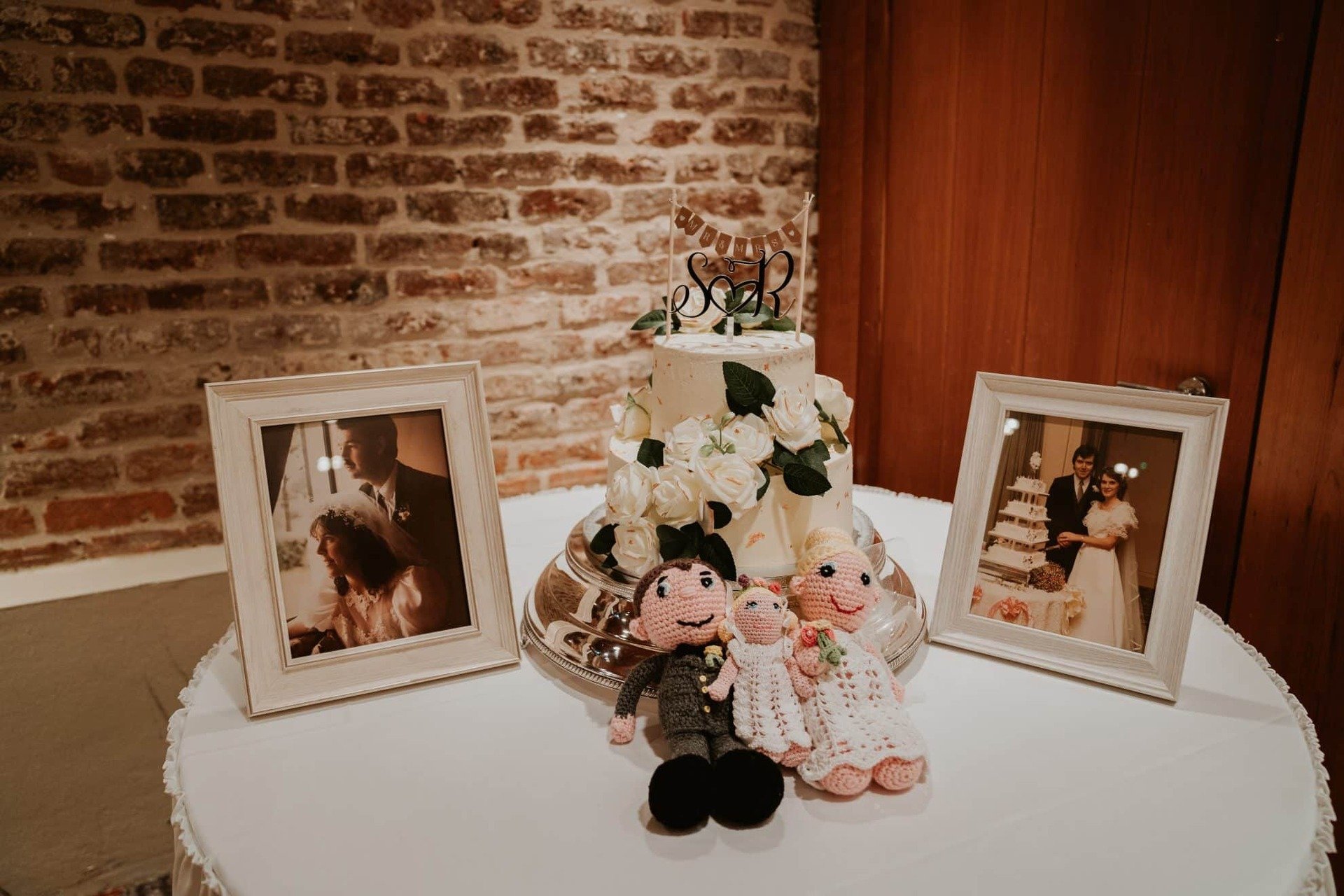 "I also bought decorations for the reception on Adverts, beautiful second-hand faux flowers and candelabras that were in perfect condition and a fraction of the cost. I utilised my bridesmaids' talents and put them to work on the day to oversee the decorations. I had them come a few weeks before the wedding to help me make the party favours. Again I bought little boxes on Amazon and filled them with heart-shaped chocolates, love heart sweets, a little shot of pink gin and a bottle opener for every person.
"It didn't cost much but it added a little something extra on the day. Apart from that, my only advice would be to enjoy your day; it can be hard not to get bogged down in the stress and pressure but make sure you and your partner take some time for yourselves and remember how far you've come. At the end of the day your wedding day is about you two so make sure to remember and cherish that."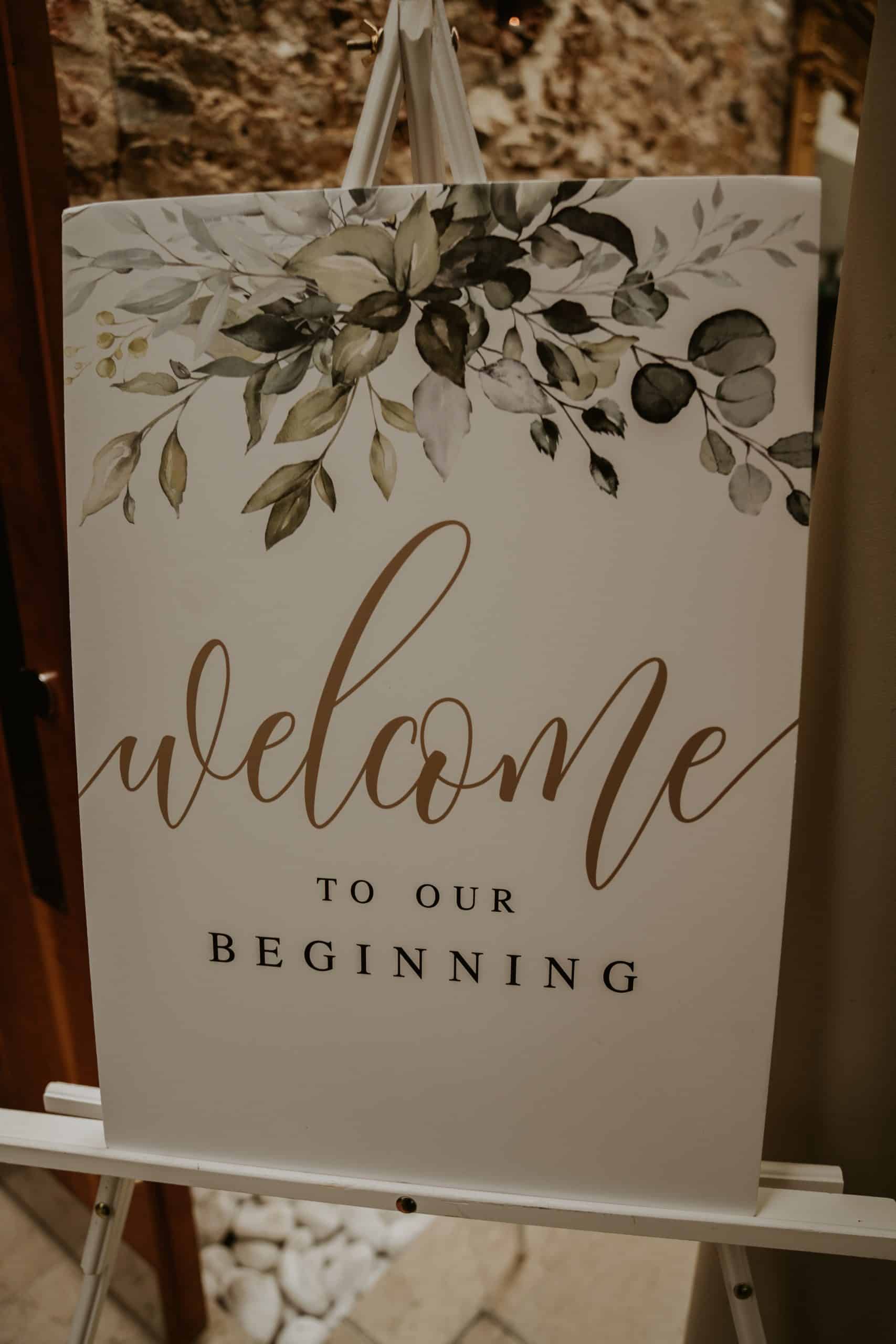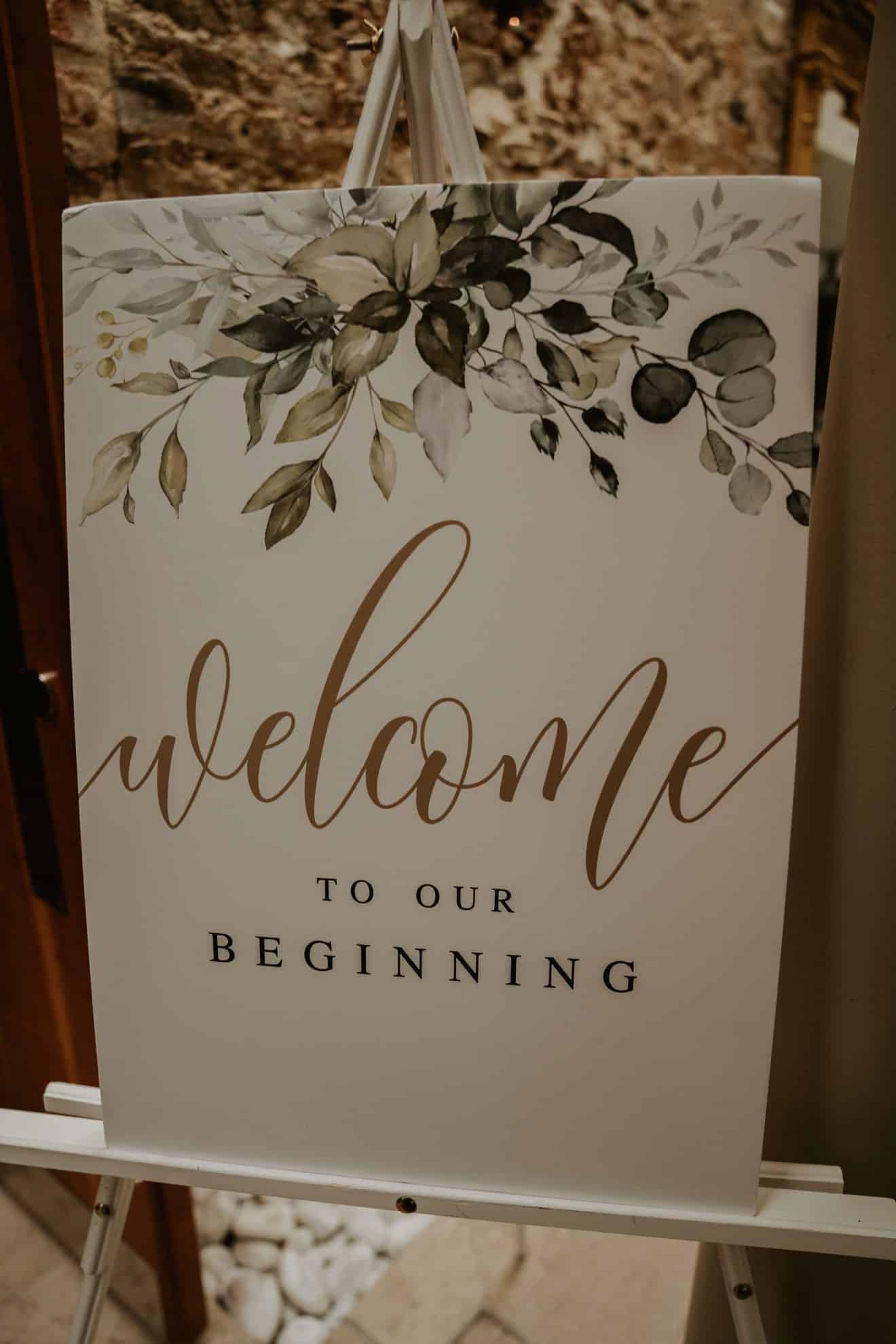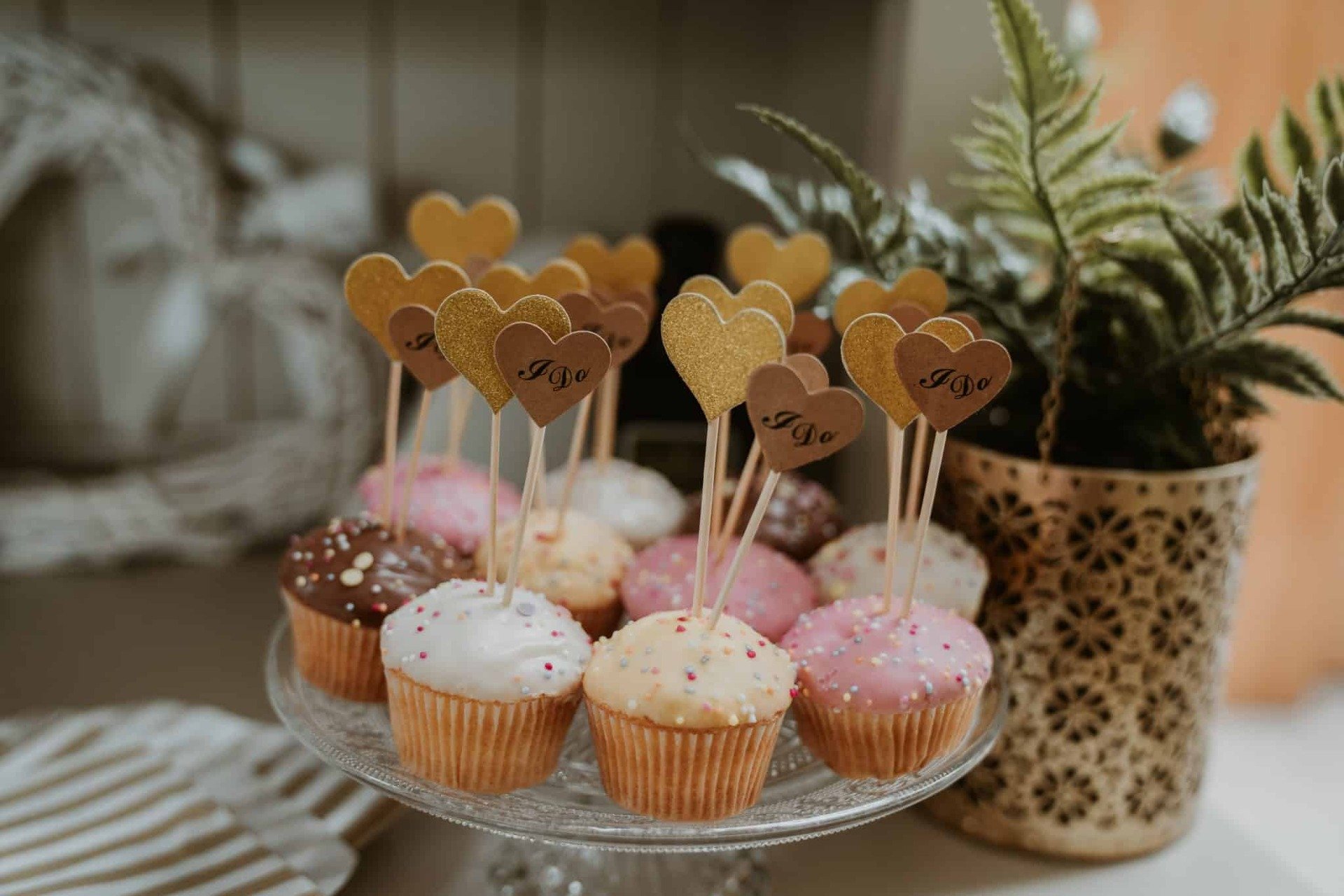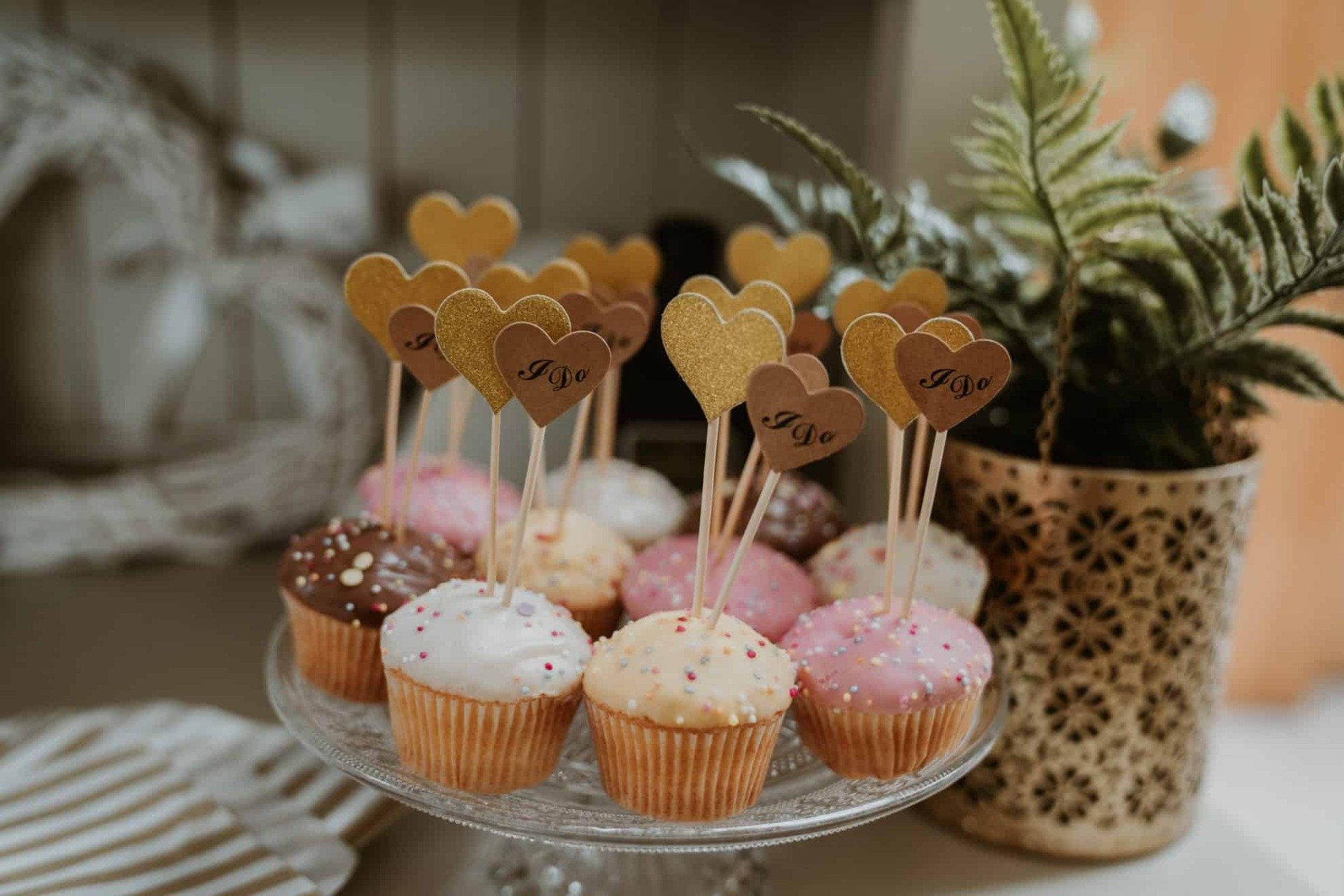 THE DREAM TEAM
Venue: Farnham Estate & Spa
Photography: Photography by Melissa
DJ: Darragh O'Dea
Makeup: Natasha from LUXE Salon
Hair: Edel from LUXE Salon
Lashes: Lashes and Confidence
Décor: Blissful Wedding Décor
Flowers: Olivia Romeo Music
Cake: Custom Cakes By Grace
If you're interested in having your wedding featured, please contact emma.fegan@pentonpublications.co.uk – we'd love to hear from you!