Finding the perfect engagement ring can be a stressful task. You want something that feels like you, represents your personality and quirks as well as your love with your partner, so why not let your astrology sign guide you?
With so many styles, cuts and colours to choose from you might be wondering where to start, so let us help! We've carefully chosen some of the most eye-catching rings specifically for your zodiac sign, so you can feel that special connection to your diamond that was written in the stars.
LEO: July 23 – August 22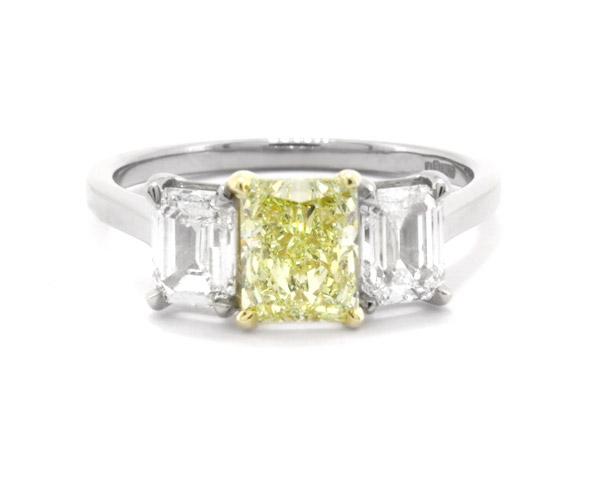 Fancy Yellow Radiant Diamond Trilogy Ring by Commins and Co
She's cool, classy and confident and will definitely turn heads walking into a room. That's right, this edgy yellow and white diamond halo ring gives off the radiant personality of the Leo Lioness – it's making a statement yet being subtle at the same time, who wouldn't say yes to that?
ARIES: March 21 – April 19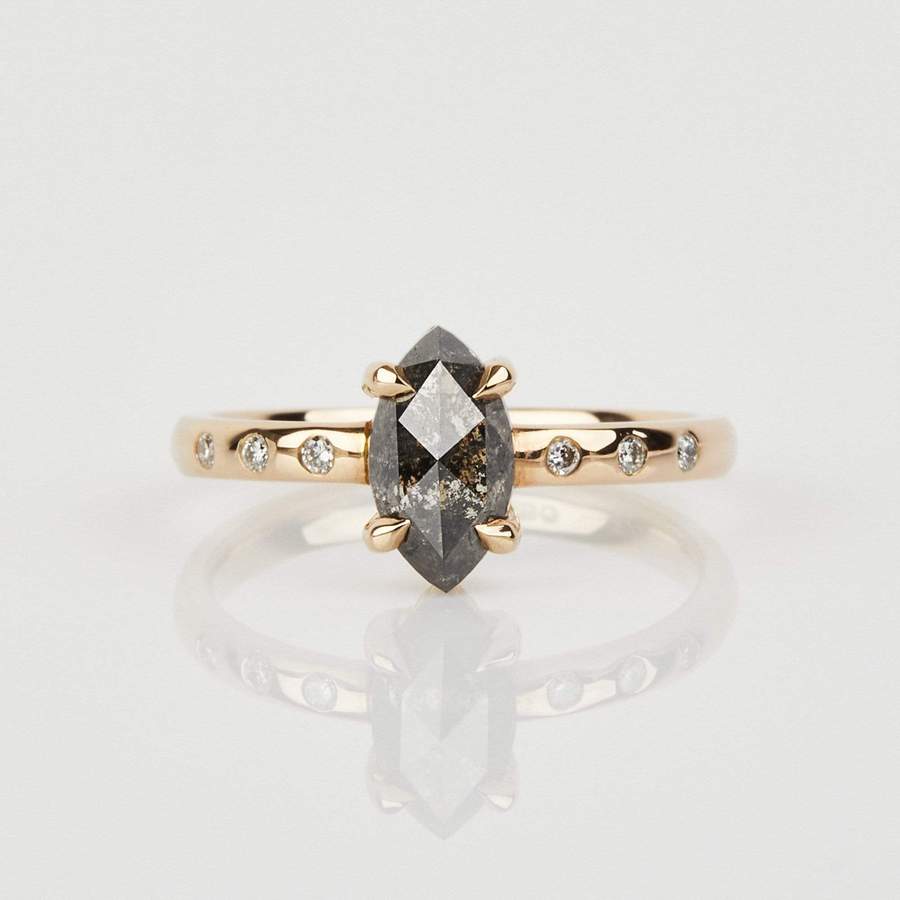 Black Marquise Diamond Ring by Sophia Perez
With its rare shape and black smoky shade, this Black Marquise Diamond Ring by Sophia Perez represents that fiery Aries that is both bold and one of kind! Quality matters to you and you won't be disappointed with this choice which is sure to show off your quirky personality and unique style.
SAGITTARIUS: November 22 – December 21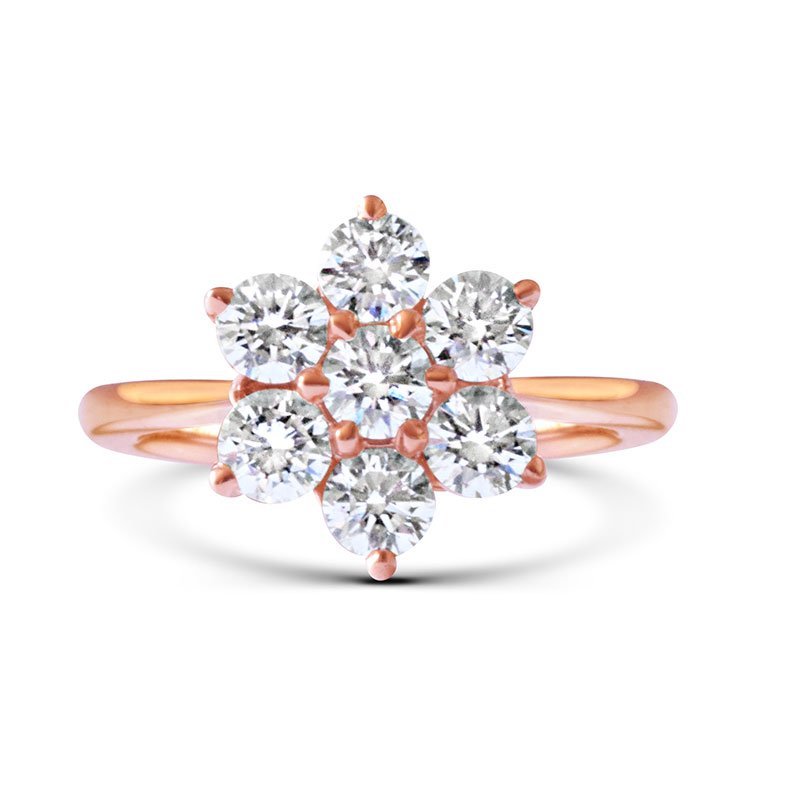 Rose Engagement Ring by Sophie Breitmeyer
Just like the Sagittarius, this delicate Rose Engagement Ring by Sophie Breitmeyer is a showstopper and lights up the room from every angle. It matches your unfiltered personality and joyful attitude with its rose gold band and star-like shape and will also have family and friends swooning over its sparkle.
TAURUS: April 20 – May 20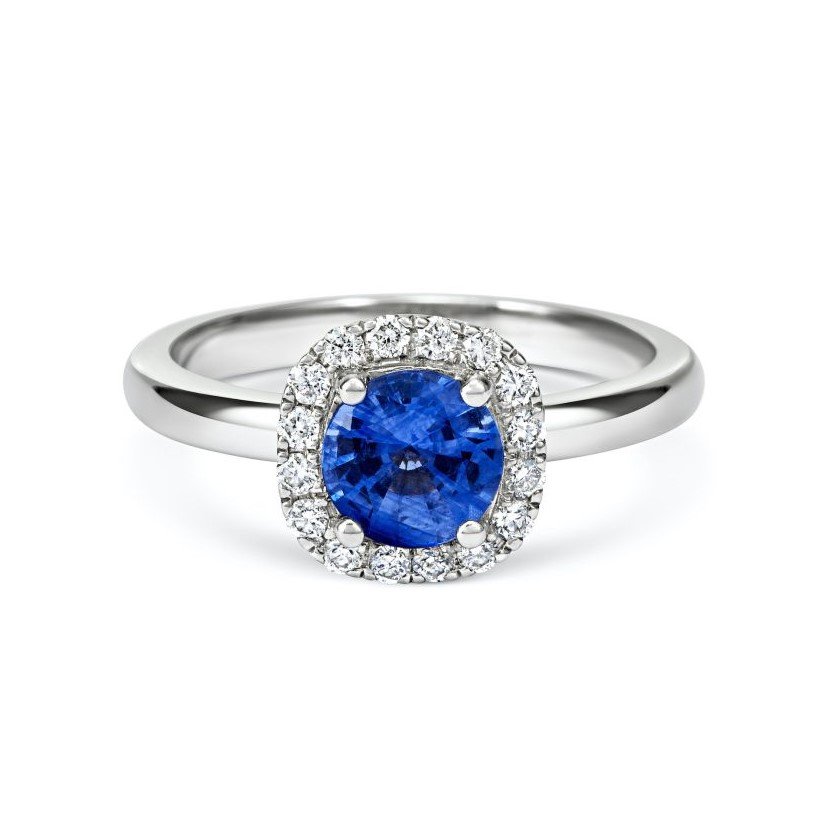 Cushion Shaped Sapphire and Diamond Engagement Ring by Sophie Breitmeyer
As a grounded earth sign you know yourself and most importantly you know what you like! Taurus tends to be a natural lover of luxury with a more classic taste. That is why we've opted for this traditional style Cushion Shaped Sapphire and Diamond Engagement Ring by Sophie Breitmeyer, which oozes romance, sophistication, and of course, glamour!
VIRGO: August 23 – September 22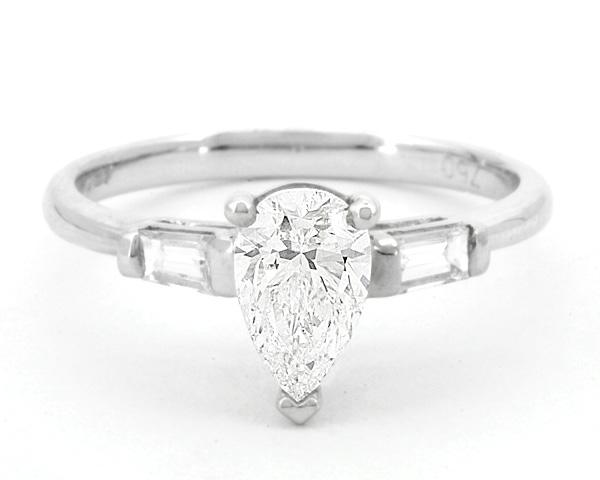 1.10ct Pear And Baguette Diamond Trilogy Ring By Commins and Co
The meticulous Virgo has a keen eye for the finer details with a clean, classic and chic sense of style – which is why we think this might be the one for you. This pear-shaped ring is immaculate and neat, yet it gives off a sense of luxury with carefully placed diamonds that will have your hand glowing from afar!
CAPRICORN: December 22 – January 19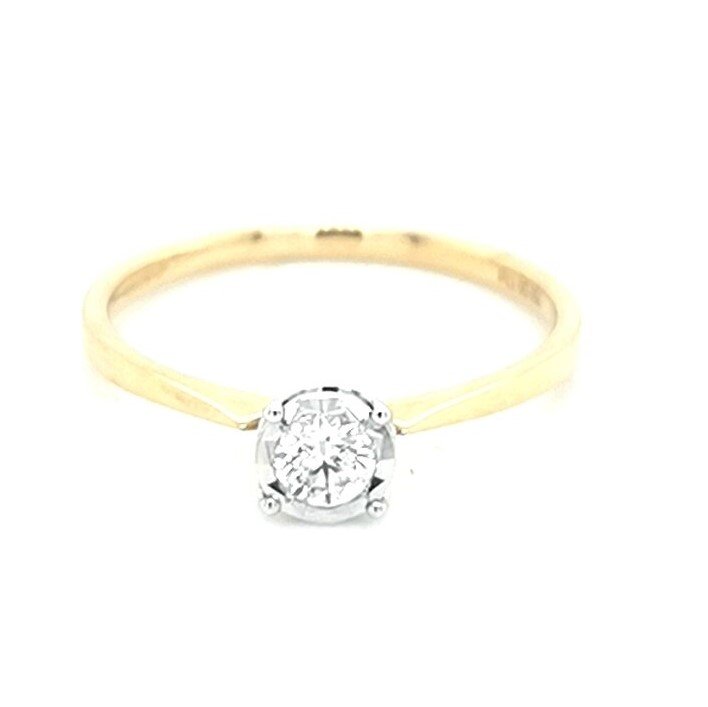 18ct Yellow Gold Illusion Solitaire Diamond Ring by Murray & Co
This Solitaire ring will capture the more traditional at-heart much like our classy Capricorns. You like things to look how they're supposed to, so this simple style with clean lines, a plain band and a standalone diamond is sure to suit your sophisticated, old-school taste.
LIBRA: September 23 – October 22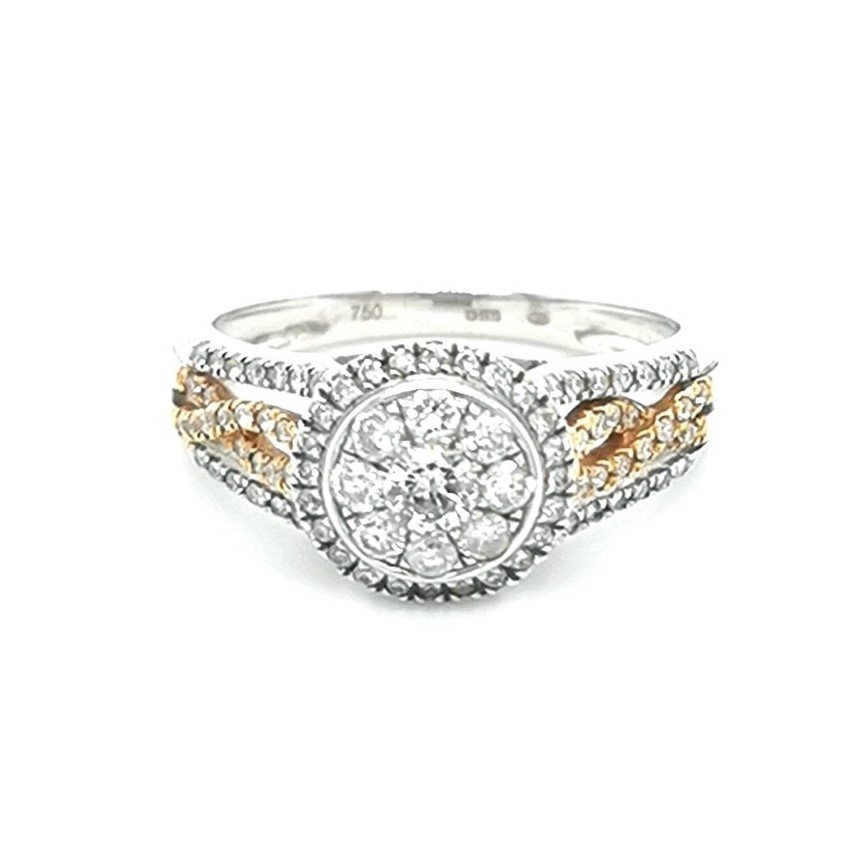 18ct Rose Gold 0.90ct Diamond Cluster Ring by Murray & Co
We know the fashionista Libra is a big lover of aesthetics and being ruled by Venus, you love a flashy moment! We thought this intricate white diamond cluster ring with a touch of rose gold detailing will make your outfits pop – you might even see it from Venus too!
GEMINI: May 21 – June 20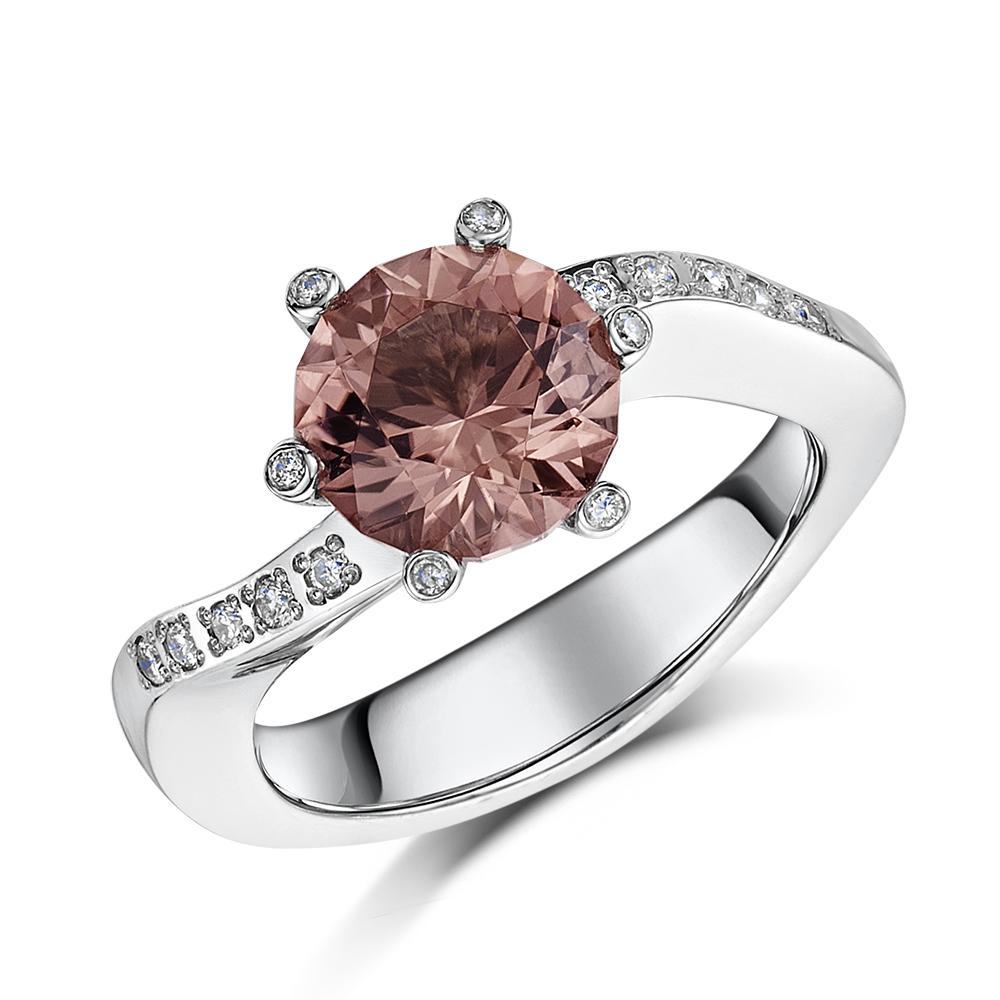 Pink Tourmaline Platinum Ring by Steensons Jewellers
Your dazzling, daring and child-like energy already draws people in, so why not add to that with a ring that matches? The deep pink colour and unique band shape of this platinum ring speaks to your curious personality and style savviness. It will also be big conversation starter and will have you standing out from the crowd.
AQUARIUS: January 20 – February 18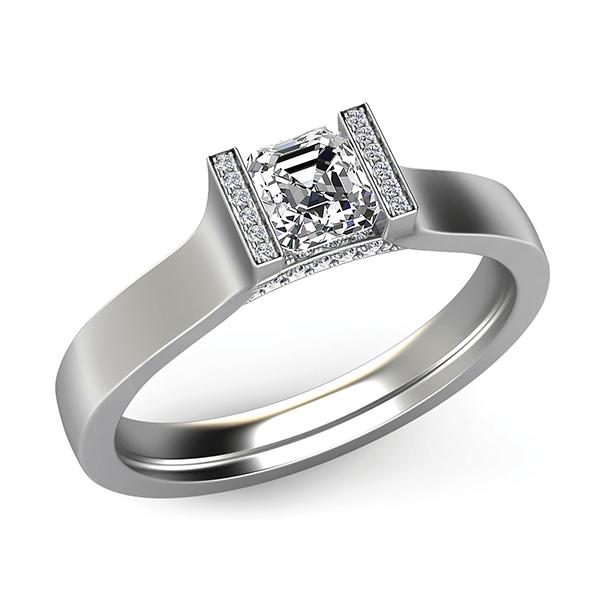 Chosen Ring by Steensons Jewellers
The Aquarius tends to focus on the bigger picture in life and when it comes to marriage, they don't fuss on all the fluff, but more so on the commitment itself and what really matters. That's why we feel this minimalistic style is right up your street – its dainty yet dazzling at the same time and is still sure to get you plenty of compliments!
CANCER: June 21 – July 22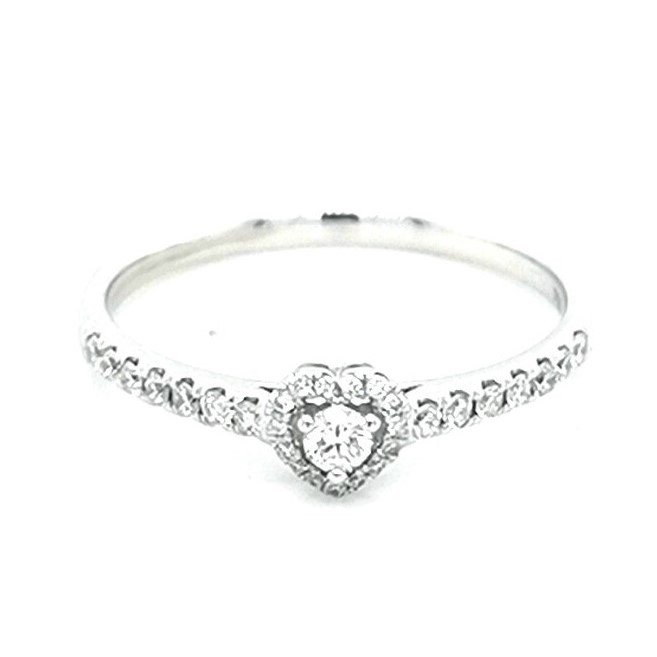 18ct White Gold Heart Diamond Cluster Ring by Murray & Co
Being a water sign, Cancers tend to be more on the emotional side. But this is a good thing because you love deeply, you're sentimental and you care about all the little things. You're a hopeless romantic at heart, which is exactly why we think this beautiful heart-shaped ring represents the beauty of you.
SCORPIO: October 23 – November 21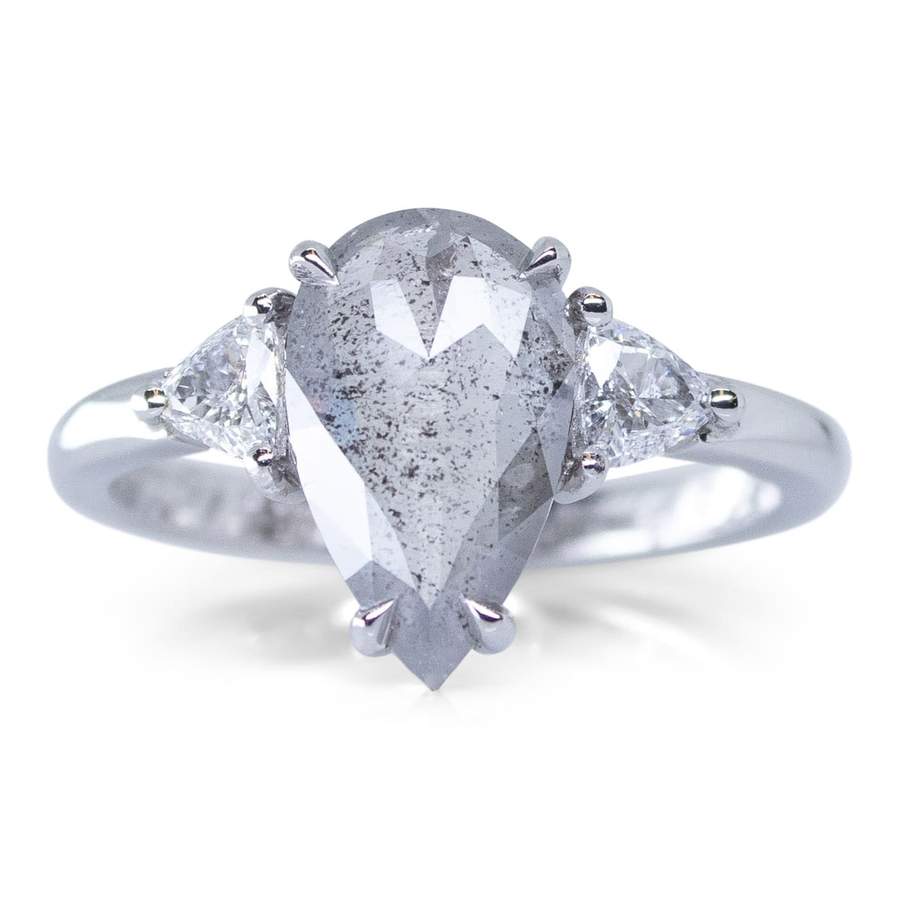 Salt & Pepper Diamond Trilogy Ring by Sophia Perez
Nothing quite makes the Scorpio statement like this daring Salt and Pepper Diamond Trilogy ring by Sophia Perez. Its unique black and white flakes and triple diamond detailing is bold, alluring and catches people's attention (just like you!)
PISCES: February 19 – March 20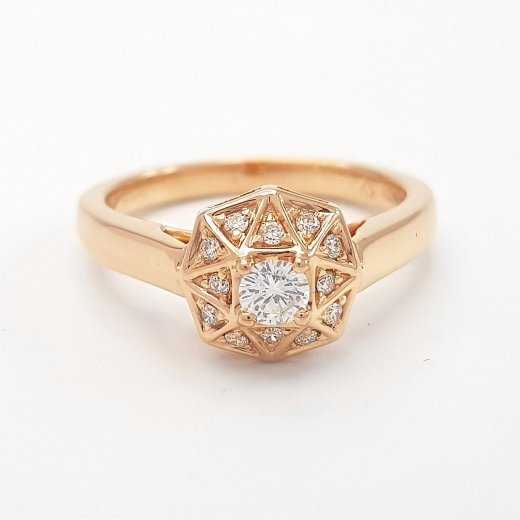 18ct Rose Gold Centre Colour ring by Robinson Goldsmiths
We all know how much of a dreamer Pisces can be and if they could live in a fairy tale they would. So, we think a vintage style rose gold moment will appeal to your whimsical and romantic taste and will remind you of happily ever after every time you look at it!