Planning a midsummer wedding? Dreaming of a venue steeped in nature and warm rustic hues? Well, look no further…
Tying the knot in the middle of summer is a wonderful time of year. With rich golden sunlight and longer days, when planning your big day, combine the great outdoors and indulge in ethereal, romantic details that will make your wedding truly unforgettable. Thanks to our list, discover stunning midsummer venues that will leave you feeling inspired…
Galgorm Resort & Spa, Co Antrim

The ever-popular North Antrim venue, Galgorm Resort & Spa is an ideal destination for a picture-perfect, midsummer wedding. Renowned for its beautiful setting, with undulating lawns dotted with ancient trees, it's truly a nature lover's dream.
Finnebrouge Woods, Co Down

Surrounded by ancient woodland and with a stunning lakeside setting, Finnebrogue Woods is a fabulous place to relax and celebrate your special day, especially if you're after a woodland theme.
Cloughjordan House, Co Tipperary

An 800-year-old French-style manor house set in the lush countryside of North Tipperary, Cloughjordan House is a fantastic location for a midsummer wedding. You can choose from a variety of ceremonies from the 17th-century ballroom to the main lawn, woodshed or forest area.
Boyne Hill House Estate, Co Meath

Set in 38 acres of stunning gardens and parklands overlooking the Boyne River, the picturesque Boyne Hill House Estate will become your very own private residence for your special day. Including the special Secret Garden, it features a waterfall, bridge and orchard for a magical ceremony.
READ MORE: Our Essential Guide To Planning Your Wedding Venue
Larchfield Estate, Co Antrim

Home to a 19th Century Barn, Larchfield Estate is enclosed by breath-taking rural landscapes, decorated with cobbled courtyards and adorned with charming walled gardens filled with delicate blooms. Radiating an ambience of peace and tranquillity, it is an ideal venue for a midsummer wedding.
Clandeboye Courtyard, Co Down

With its meticulously landscaped gardens, Clandeboye Lodge in Bangor, Co Down, this is a stylish, contemporary venue that is sure to make your midsummer wedding beautiful and unforgettable.
Kilmore Country House, Co Antrim

Dating back to the 17th Century, Kilmore Country House is situated in Glenariffe Glen, Co Antrim, and offers a stunning backdrop to your midsummer wedding. With nearby grounds and woodland, it's an excellent location for an outdoor, rustic wedding.
Field of Dreams, Co Down

Situated in the heart of Bangor, Co Down and on the southern side of Belfast Lough, dreamy venue Field of Dreams is truly unique. Home to five lakes, Field of Dreams offers guests access to 36 acres of lush countryside, perfect for hosting a midsummer wedding.
Belmont House Hotel, Co Down

Set in nine acres of beautiful gardens, Belmont House Hotel, Co Down, the estate is steeped in history and character, making the 1800 mansion an idyllic midsummer wedding venue. With the option of holding your ceremony in the hotel or in its exquisite gardens, Belmont House Hotel is a great choice.
Harvey's Point, Co Donegal

A distinctive location, Harvey's Point in Co Donegal is a fabulous choice of venue. With panoramic views of Lough Eske and The Blue Stack Mountains, it's a venue that will make your big day well and truly stands out from all the rest – just what you want for a midsummer wedding venue.
Ballymagarvey Village, Co Meath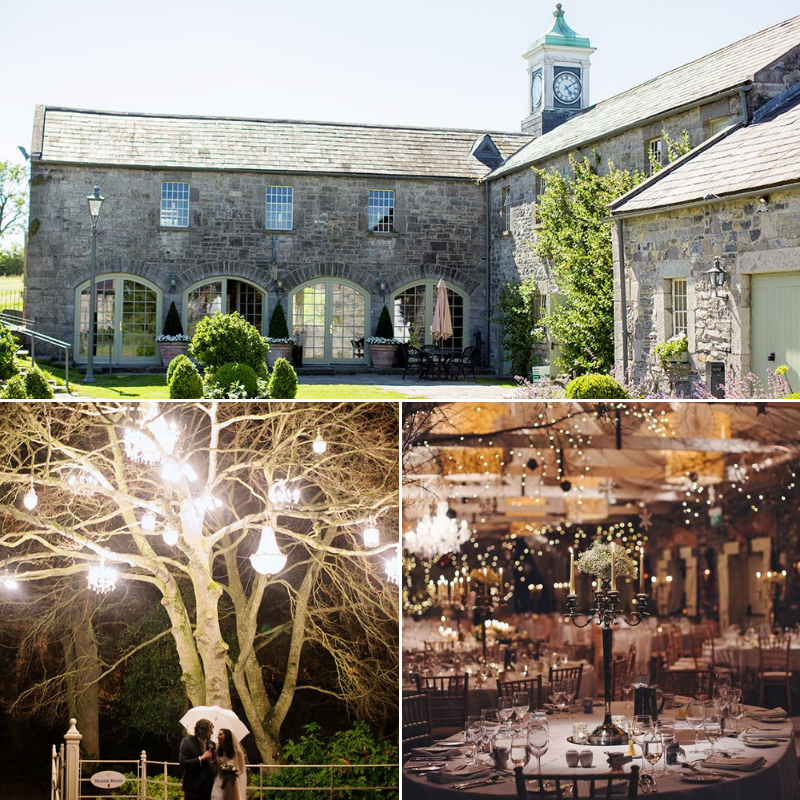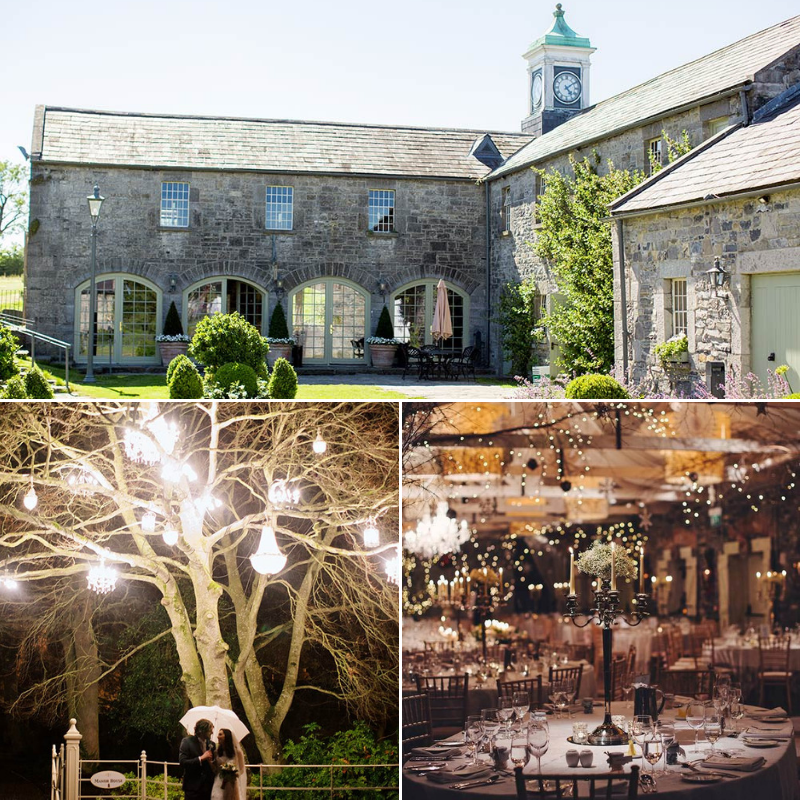 Rich in history and set within acres of beautiful unspoiled countryside, Ballymagarvey Village offers the perfect setting for your special day. A beautiful private estate in the historic Boyne Valley. Ballymagarvey is home to wooded grounds and an adjoining Victorian walled garden, it is lies surrounded by far-reaching views of the rich farmland and native forests of County Meath.
Marsfield House, Co Wexford

Fancy a venue full of luscious greenery and divine Georgian architecture? Set in 36-acres of gardens and woodland, Marsfield House, Co Wexford is truly one of Ireland's most romantic country houses – and a fabulous location for a midsummer wedding.
READ MORE: 7 Kid Friendly Irish Wedding Venues
The Millhouse, Co Meath

With its mixture of Georgian architecture and lavish greenery, The Millhouse, Co Meath, is a fantastic midsummer location. It combines old-world charm and contemporary design to create a unique luxury wedding venue, as well as offering amazing photo opportunities from their elegant interiors, to the riverside garden, from the heritage mill building to the dramatic cliff face, from the River Boyne and the nearby woodland forest.
Castle Leslie, Co Monaghan

For midsummer brides, consider Castle Leslie Estate, Co Monaghan. With 1,000 acres of endless Irish countryside, the estate dotted with ancient woodland and glittering lakes. A private, rural escape, it's an ideal location for your perfect day.
Drenagh Estate, Co Derry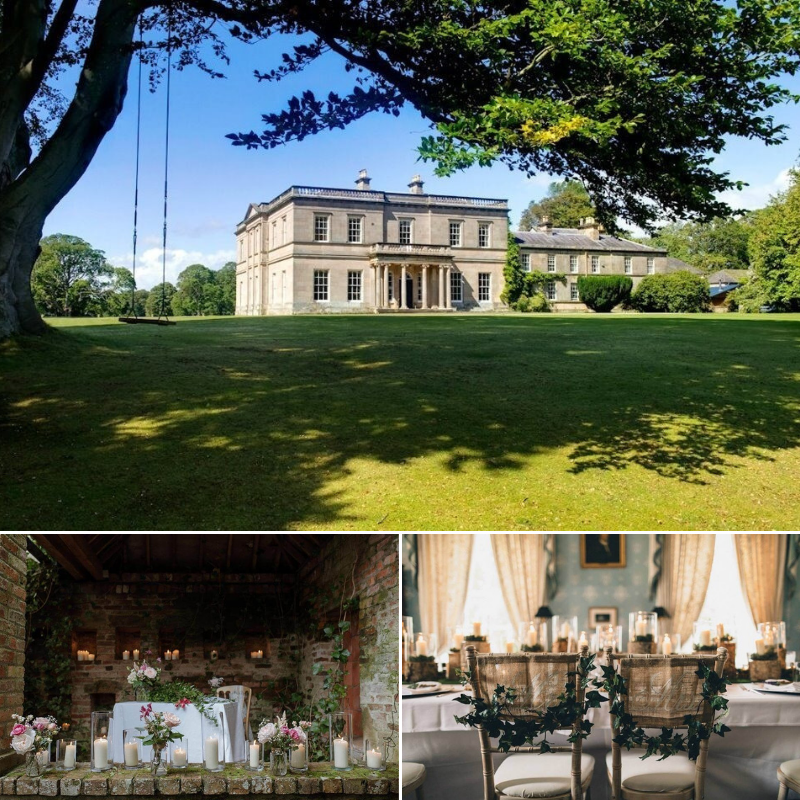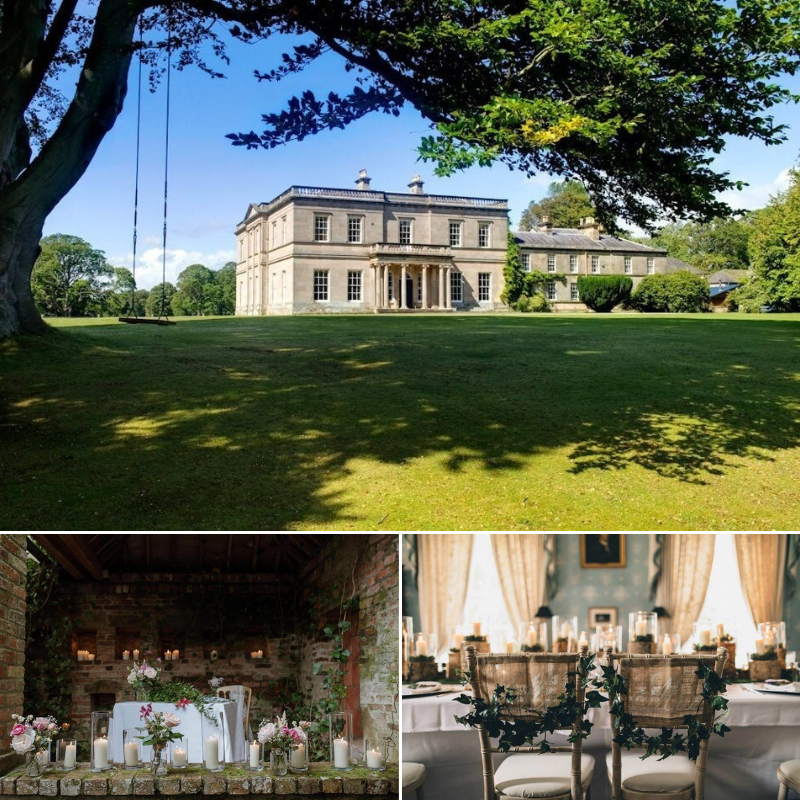 Nestled in the countryside and beautiful parkland, Drenagh House & Estate in Co Derry is the stuff of dreams. Amidst its grassy surroundings, romantic and intimate Walled and Moon Garden, it's the perfect backdrop for your magical day.
Orange Tree House, Co Down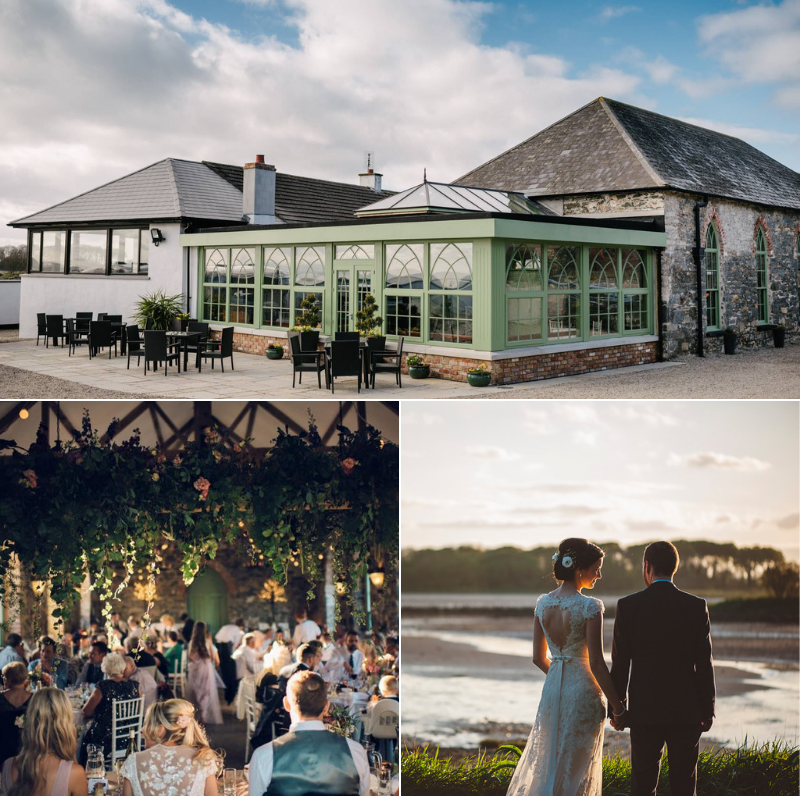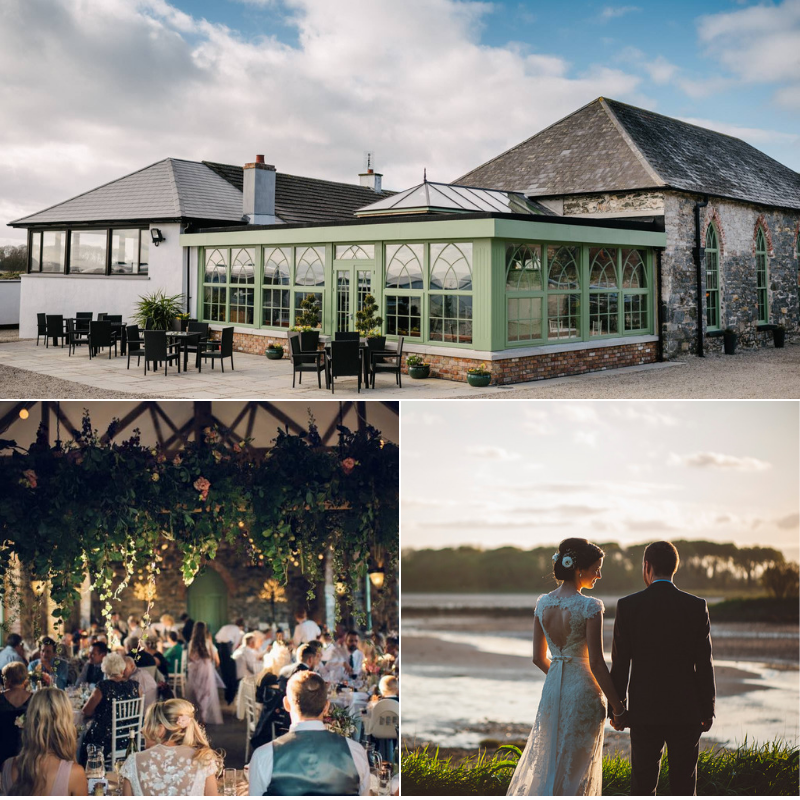 Situated on the shores of Strangford Lough, Orange Tree House, Co Down is a lovely setting for a romantic midsummer wedding ceremony. Overlooking the lough towards the Mourne Mountains, it's a truly breathtaking location.
Lisnavagh House, CoCarlow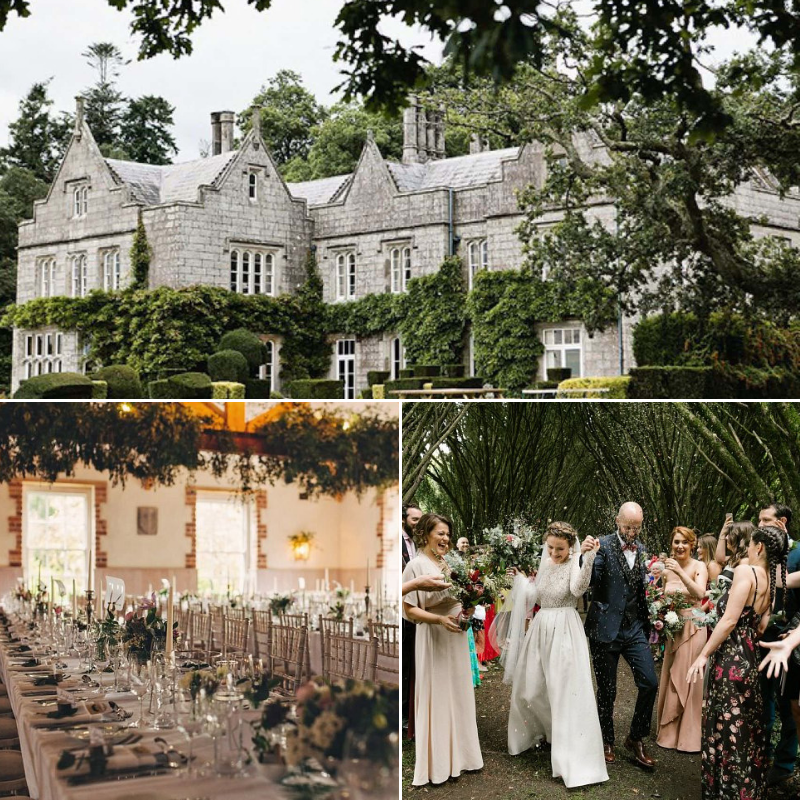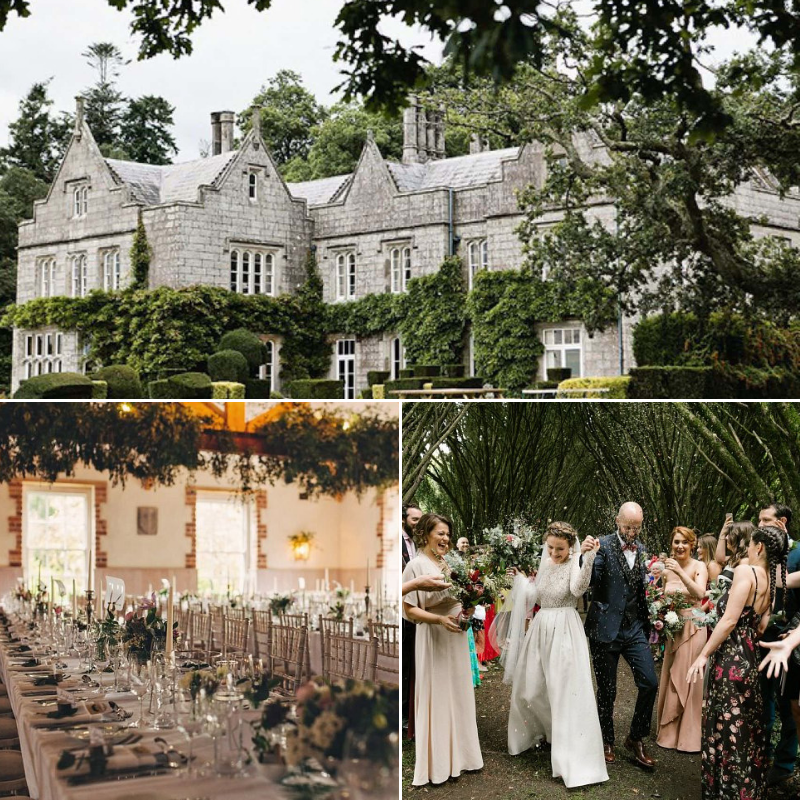 An enchanting 19th century Tudor Gothic house, Lisnavagh House, County Carlow is set within 800 acres of parkland, making it a beautiful and magical midsummer wedding venue.
_______________________________________________________
For more dream wedding inspo, check out our 48-page 2019 Top 100 Wedding Venues in Ireland supplement by following the link here!