With foreign holidays still very much on the down-low, couples are turning to Ireland for honeymoon inspiration. We look at four of the best honeymoon destinations in this beautiful island.
The resorts are shut down, the flights have been grounded and the attractions are on hold.
While some honeymoon destinations are still up and running, many have had to hit pause until the Covid restrictions are eased and life gets back onto a more normal footing.
So while you may still be dreaming about that far-flung beach with its coconut palms, the sands of Bundoran might be a more feasible option for now.
RELATED TO: Win an overnight stay, breakfast, dinner and spa package at The Four Seasons Hotel
But think about it this way – this could be the push you've always needed to discover the amazing holiday spots right on your doorstep, or even a few counties down the road.
The wonderful thing about Ireland is that it really packs a punch when it comes to landscape – instead of the same old thing for miles upon miles, we have the most extraordinary diversity of landscapes to explore on an island that is less than 500km in length.
RELATED TO: 19 intimate wedding venues in Ireland
Towering cliffs? Check. Endless golden beaches? Check. Mossy ancient woodlands dotted with crumbling ruined castles? Guys, we invented them.
And coming back to the beaches just for a second, not only do we have some of the most spectacular strands in Europe, but they're mostly free to roam.
No dividing up the shoreline into exclusive enclaves for the local hotels, no paying through the nose for a scrap of beach with a sunlounger and a locker. You are free to wander for miles if you like, and there's always something new around the next headland.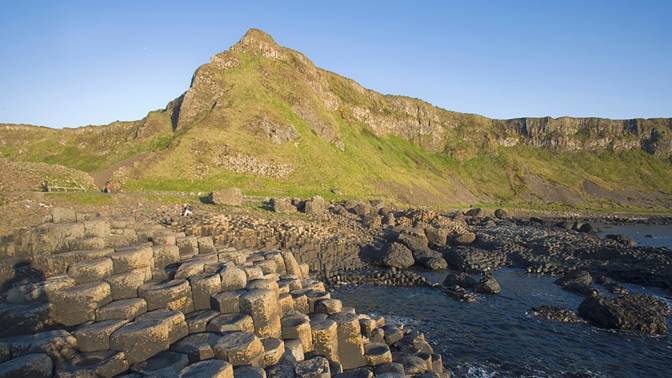 Even better, there are few locations worldwide that can boast the wealth of ancient heritage that we have – from Bru na Boinne, built centuries before the pyramids, to the fascinating cave at Dunmore in Kilkenny, scene of a Viking massacre in 928, and the vertiginous Carrick-a-Rede rope bridge in Co Antrim, once used by salmon fishermen to reach their offshore fishing grounds.
So start digging into the possibilities – and we can guarantee you will find some more than honeymoon-worthy locations which will leave you with the memories of a lifetime.
Co Mayo
The third-largest Irish county, Co Mayo has some spectacular places on offer, including the traditional pilgrimage site of Croagh Patrick, the breathtaking Downpatrick Head, the village of Cong where John Wayne classic The Quiet Man was filmed and the thriving village of Westport. You can't visit without taking the ferry to the wilds of Achill Island as well, preferably on a bike. Treat yourself to a self-catering stay in one of the log cabins at Eaglewood Lodge, nestled in its own woodland in the majestic Partry and Maumtrasna mountains, yet just 10 minutes away from Westport – it's the ideal place to curl up in front of the log burner with a glass or wine.
Eaglewood Lodge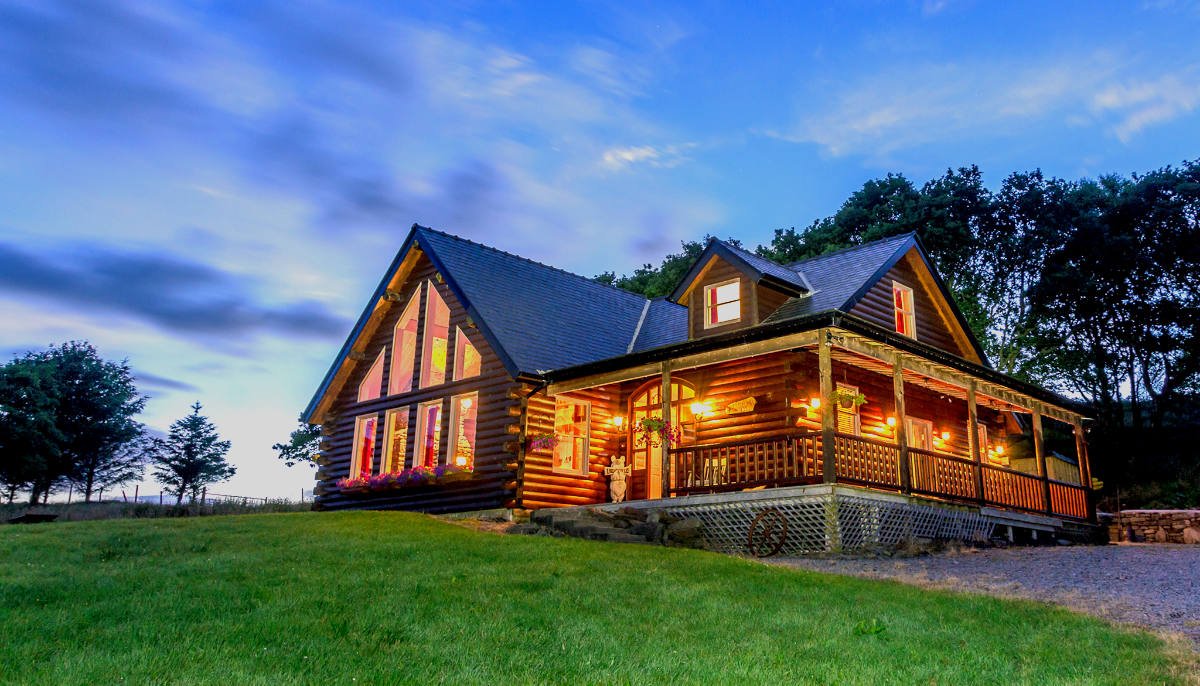 Portmarnock
Tucked away in a quiet corner of The Velvet Strand, one of Ireland's most stunning stretches of uninterrupted coastline, is the historic Portmarnock Hotel and Golf Links. Once the family home of the Jameson dynasty, it has been reimagined as a stunning hotel with award-winning spa and two award-winning restaurants.
Walk out the door for a stroll along five miles of pristine sandy beaches or visit the picturesque fishing villages of Malahide and Howth with their popular seafood restaurants. Meanwhile Dublin city centre with its thriving nightlife is only a 25-minute drive away. The hotel is now offering a Sunshine Staycation package.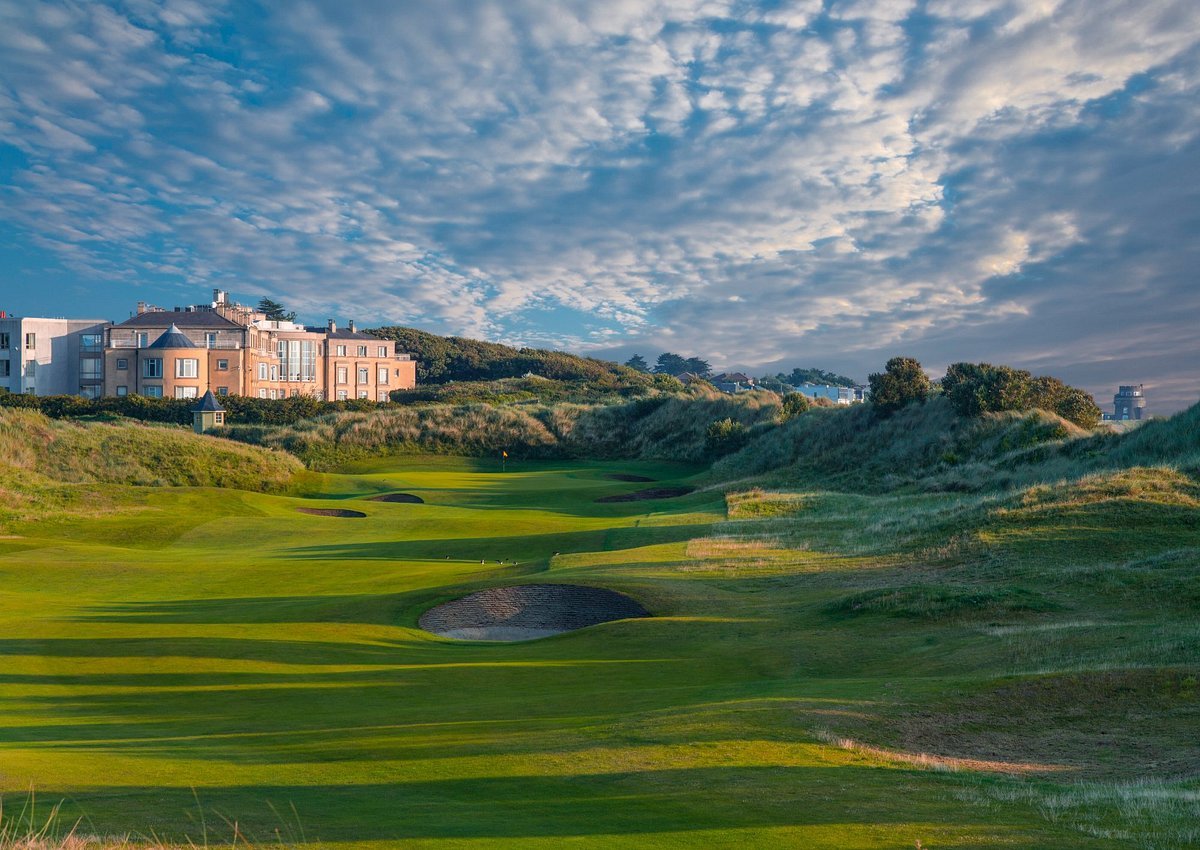 Set on an island in Cork Harbour, which is host to Ireland's only wildlife park, Fota Island Resort was once part of the Smith-Barry estate and is now a sophisticated five-star hotel with tennis, golf, spa and gym facilities. Honeymooners can check-in to one of the Resort's eight luxurious suites, each one unique in design and layout but equally as stylish. Each room offers stunning views of the Resort's woodlands or golf courses and the majority of suites also come complete with a terrace balcony offering more space to relax on your private island.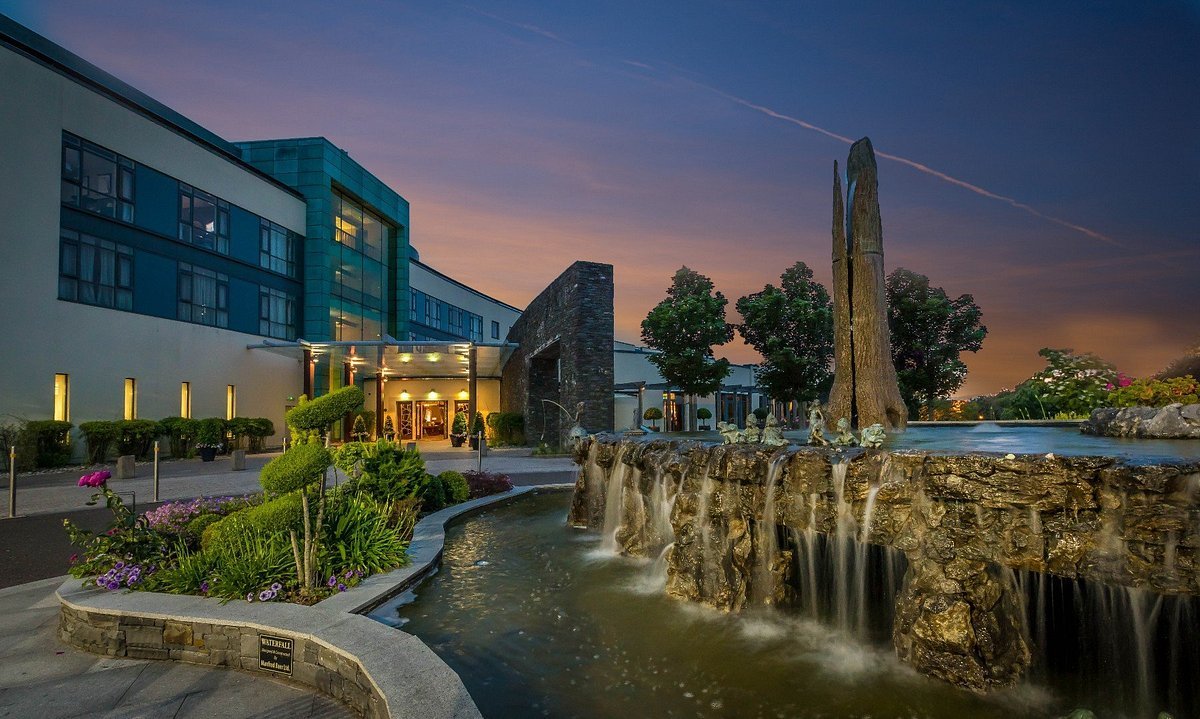 Set in 163 acres of lush parkland with the River Maine flowing through the grounds, Galgorm Resort is renowned as a wonderful setting both for weddings and for getting away from it all. It offers the first Thermal Village and Spa of its kind in Ireland, with an extensive selection of riverside hot tubs, indoor and outdoor heated pools, steam rooms and saunas, as well as the famous snow cabin. Treat yourself to the wonderful Nightfall Spa experience.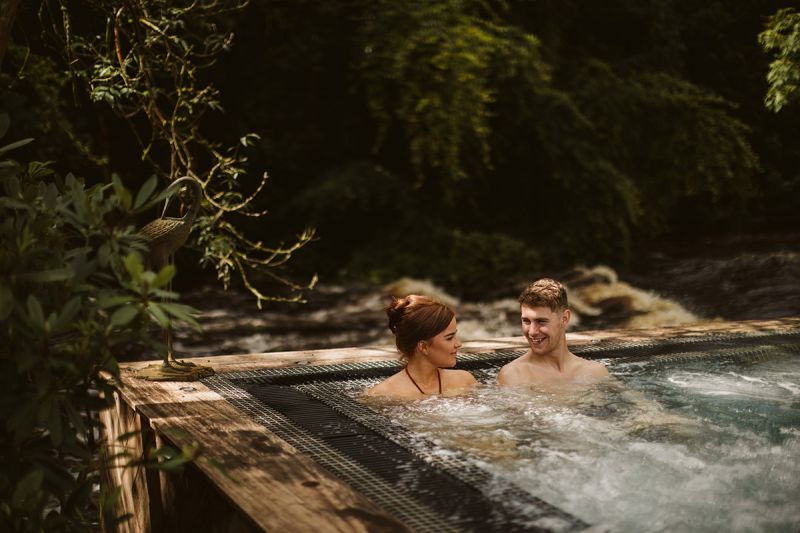 Sign up to our newsletter to get all the latest from The Wedding Journal Join Here>>>>http://eepurl.com/ck9vLb
Still looking for a staycation destination? Check out all of our venues HERE