Picture the scene. A luscious green lawn and a luxurious cream carpet creating an aisle between stylish Chiavari chairs. Beyond the flowers on the alter is the sparkling blue sea and one of Ireland's most stunning beaches, the Velvet Strand. You can hear the gentle waves, smell the salty air and feel the sun on your face as you see the happy faces of all your family and friends.
Does it sound like your dream wedding?
Well, your dream can become a reality thanks to the luxurious and romantic Portmarnock Hotel & Golf Links. Situated in Dublin's only coastal resort, it's only 30 minutes out of the city to the breath-taking sea views which could become the spectacular backdrop to your 'I dos'.
Once the original home of the Jameson Whiskey Family, the stunning stone crest our resort was formed around, holds the words 'Lux, Amor, Pax' and was gifted from King Edward VII upon the marriage of the son and daughter of the great whiskey families, Jameson and Haig. Combining modern elegance with the grandeur of a 19th century home, Portmarnock Hotel & Golf Links provides the perfect place for your perfect nuptials.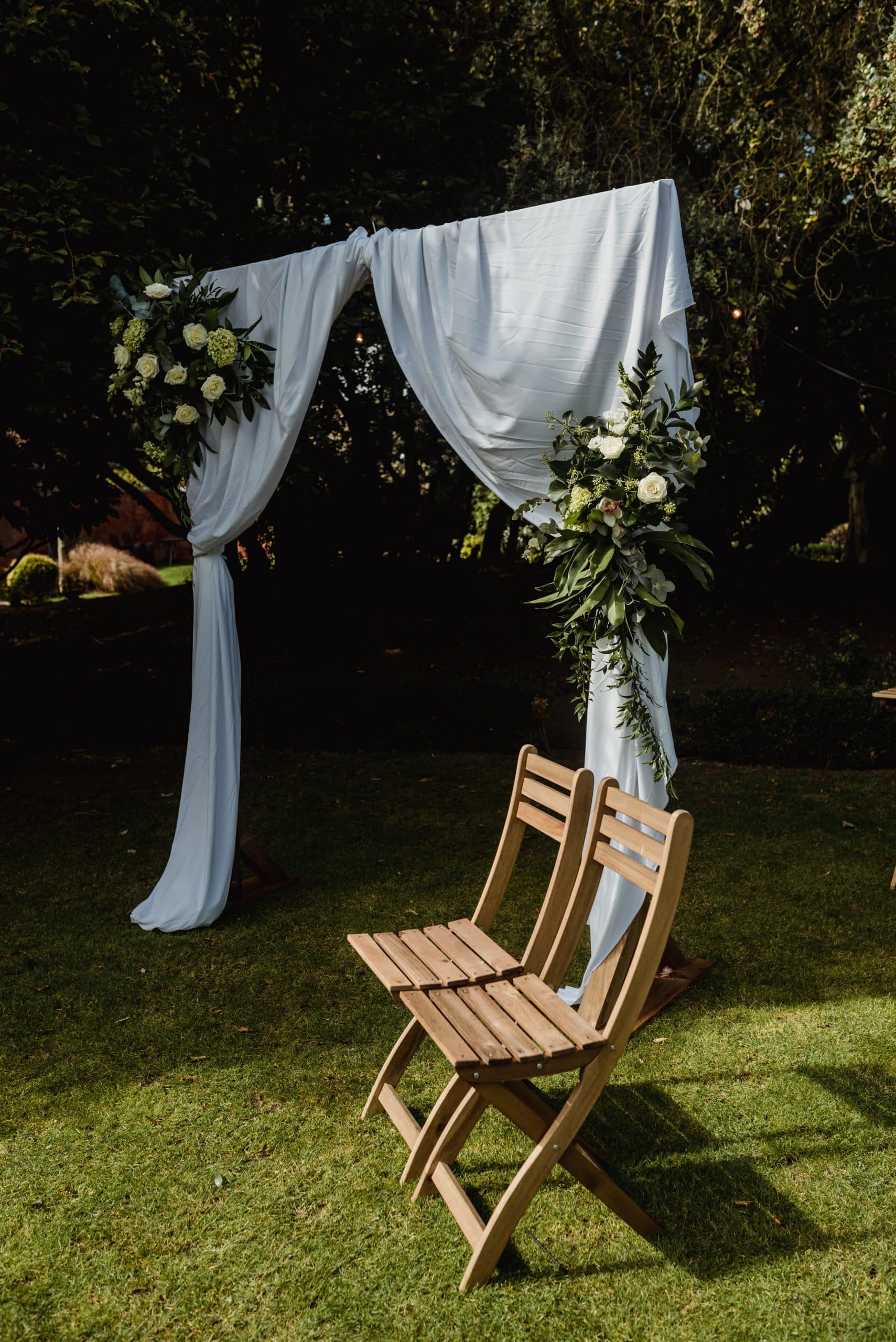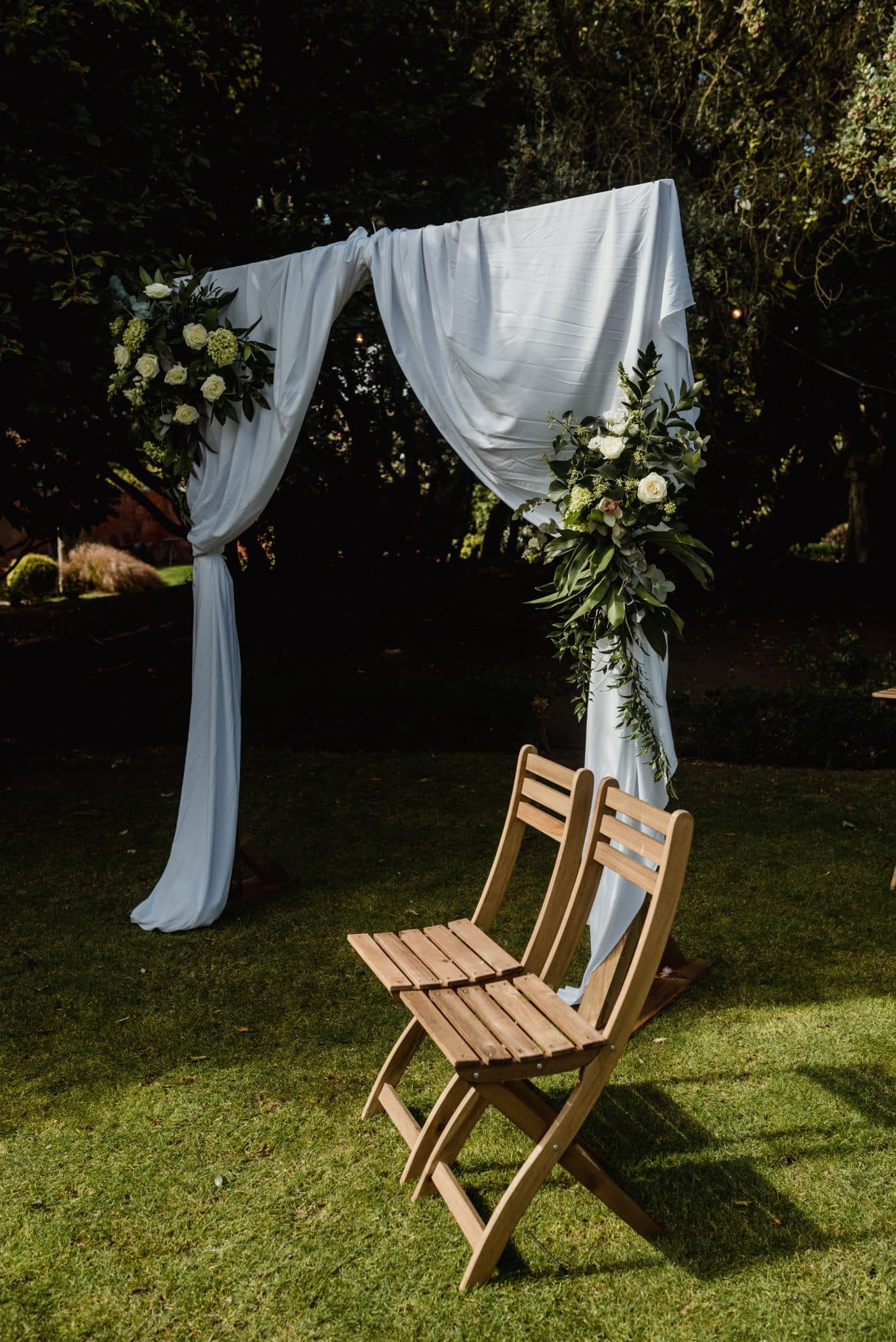 Whether your wedding plans are small and intimate or big and bold, Portmarnock Hotel can accommodate your needs.
If an outdoor wedding has always been your dream, the Front Lawn is a uniquely magical location both to say your vows and for photography you'll love for a lifetime. Up to 200 of your family and friends can witness your transition into married life in the most stunning of settings.
Portmarnock Hotel & Golf Links also has a Secret Garden, hidden amongst high walls of original red brick and lush foliage, ideal for weddings of 80 or under. There's even your very own Síbín speakeasy tucked away in a quiet corner, perfect for a roaring fire and a lock-in!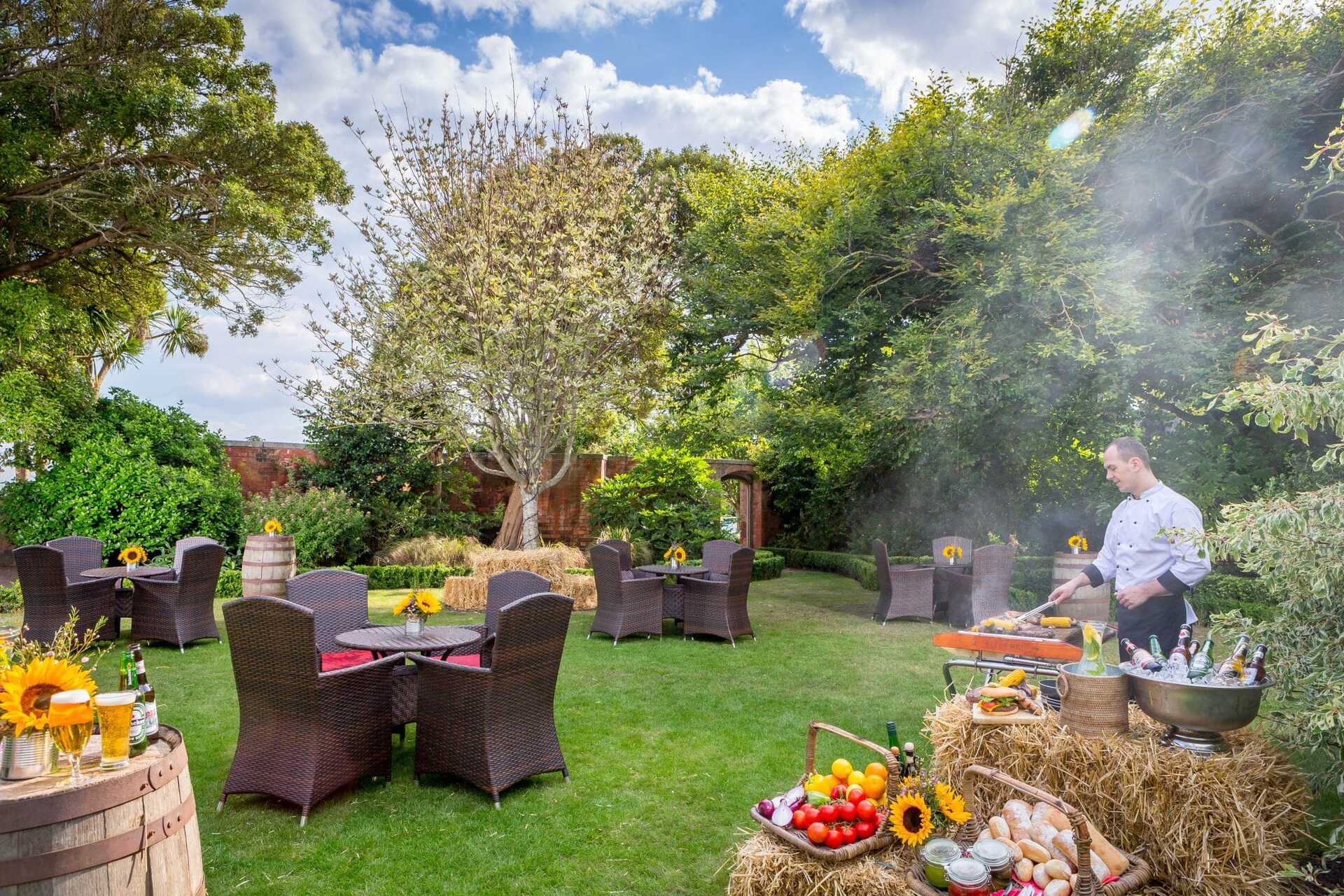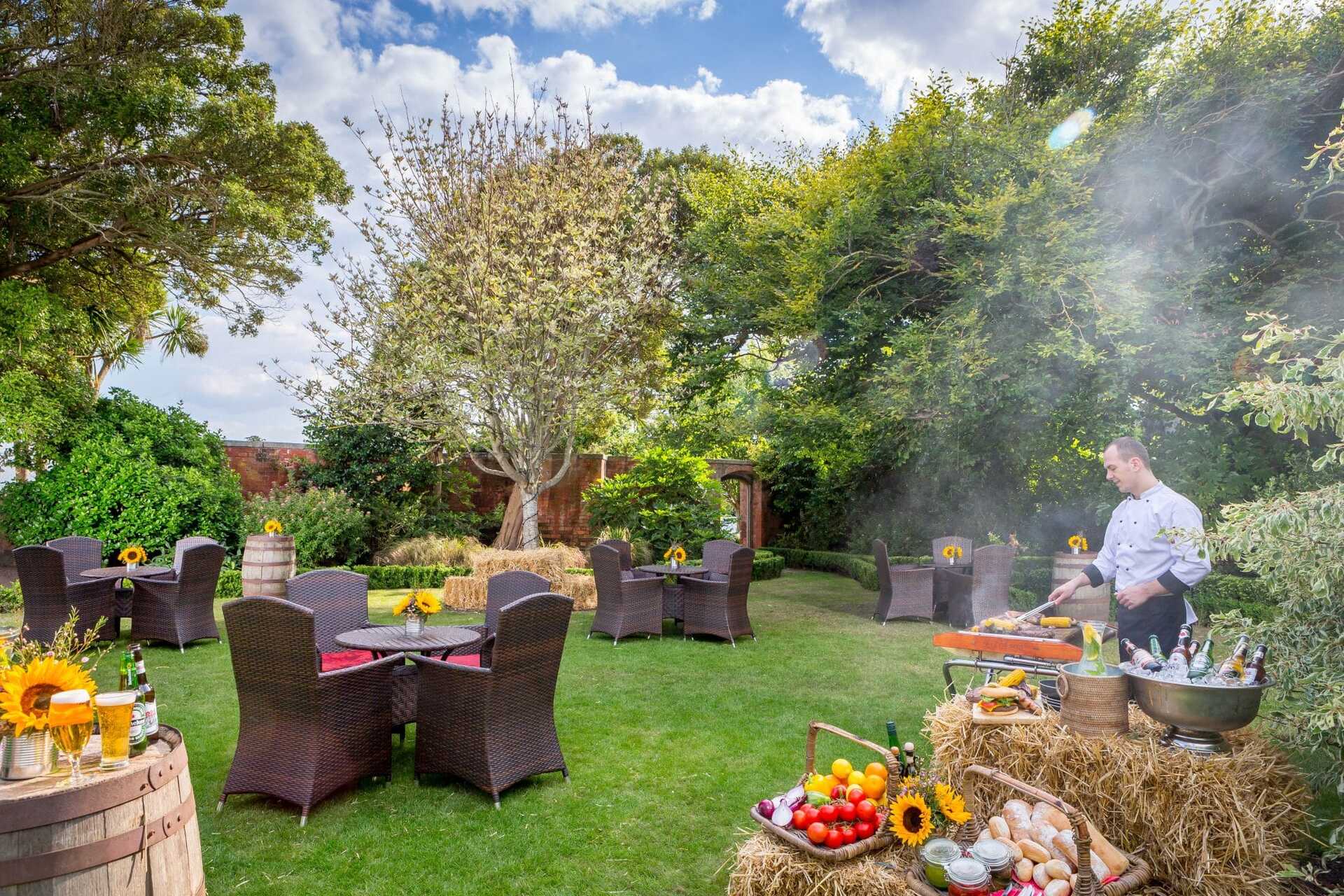 There's no need for celebrations to be kept to just one day either – many couples choose to extend their wedding into a second day barbecue, or a drinks reception illuminated by twinkling fairy-lights in the Secret Garden. The hotel boasts 131 bedrooms and suites, along with three dining areas, a championship links golf course, The Jameson bar and a luxury spa, so no one will be keen to rush away!
And don't worry about the weather – if Mother Nature causes a problem, we can simply move festivities indoors to one of the hotel's luxury Suites, which are perfect for ceremonies, drinks receptions, dining and parties. We promise you'll still have the most magical of days, and we'll make all the necessary arrangements.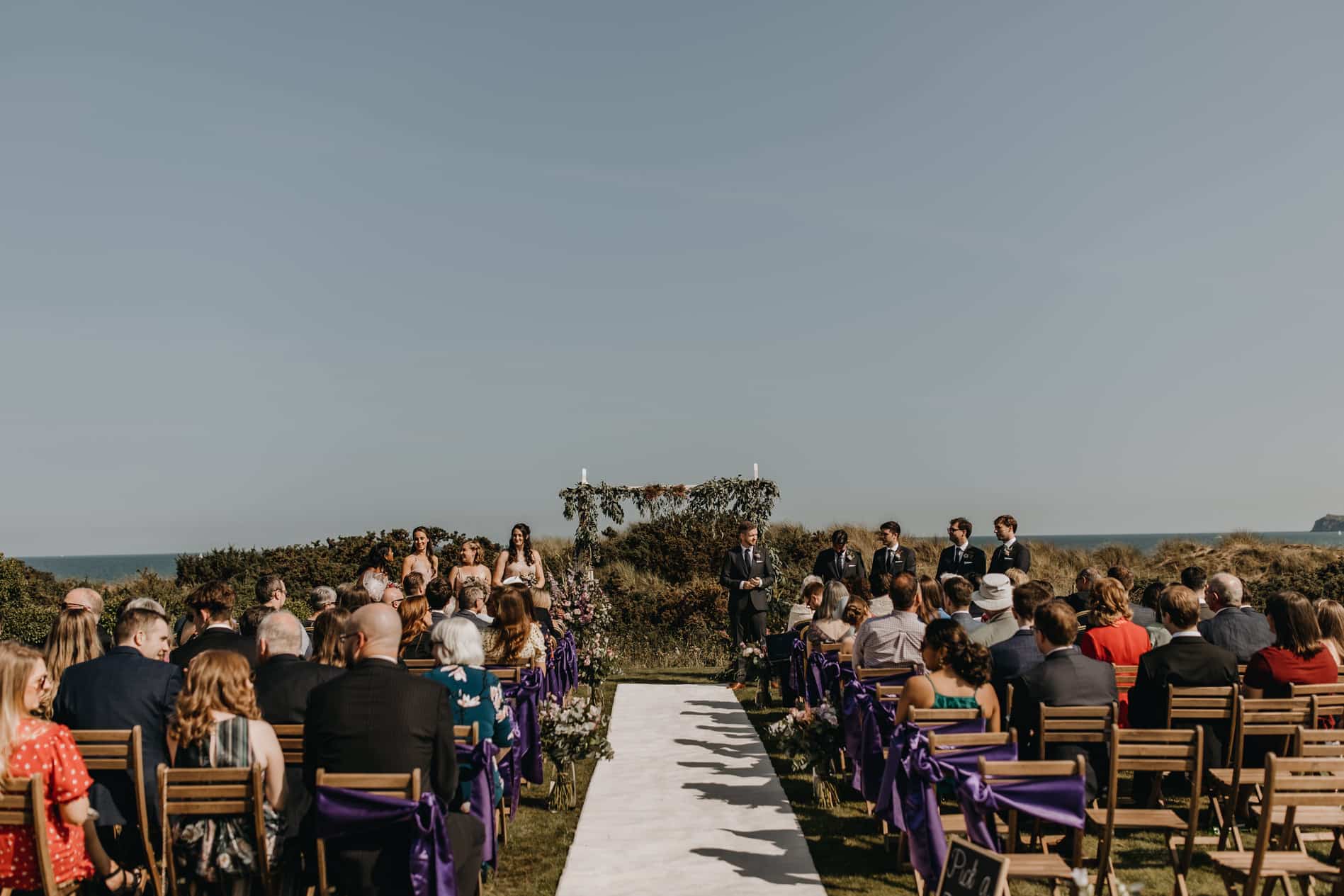 A picturesque oasis of tranquillity and calm, a choice of unbeatable settings, exceptional staff and the highest quality food and drink – what more could any couple want?
Also, sign up to our newsletter to get all the latest from The Wedding Journal! Join Here>>>>http://eepurl.com/ck9vLb