Wedding season typically falls between May to October which by our reckoning means there is a lot of hot and sweaty grooms out there.
A three-piece suit may look the part, but it's probably not the best option if you plan on getting married in the warmer months – particularly if your big day ends up being a total scorcher (not likely in Ireland, but it does happen.)
Your wedding day is not the day you want to be feeling hot and bothered. Chances are you want to feel cool, comfortable and confident, and so it stands to reason that you may want to forgo the traditional three-piece, or least tweak it, so you don't feel so hot.
Fortunately, we've done all the leg work for you, from finding light and bright fabrics to providing tips and tricks for reworking a suit for the heat.
Keep it light
View this post on Instagram

While black and navy are great colour options for autumn or winter weddings, you might like to consider the lighter end of the colour spectrum when the temperatures climb. A cool or baby blue suit can look incredibly slick, while shades of cream or khaki are also a good choice. You could even opt for pastels if you're brave enough. If that's a little out of your comfort zone, a light grey suit can be a good compromise. It's the perfect mix of traditional yet modern.
Think about fabric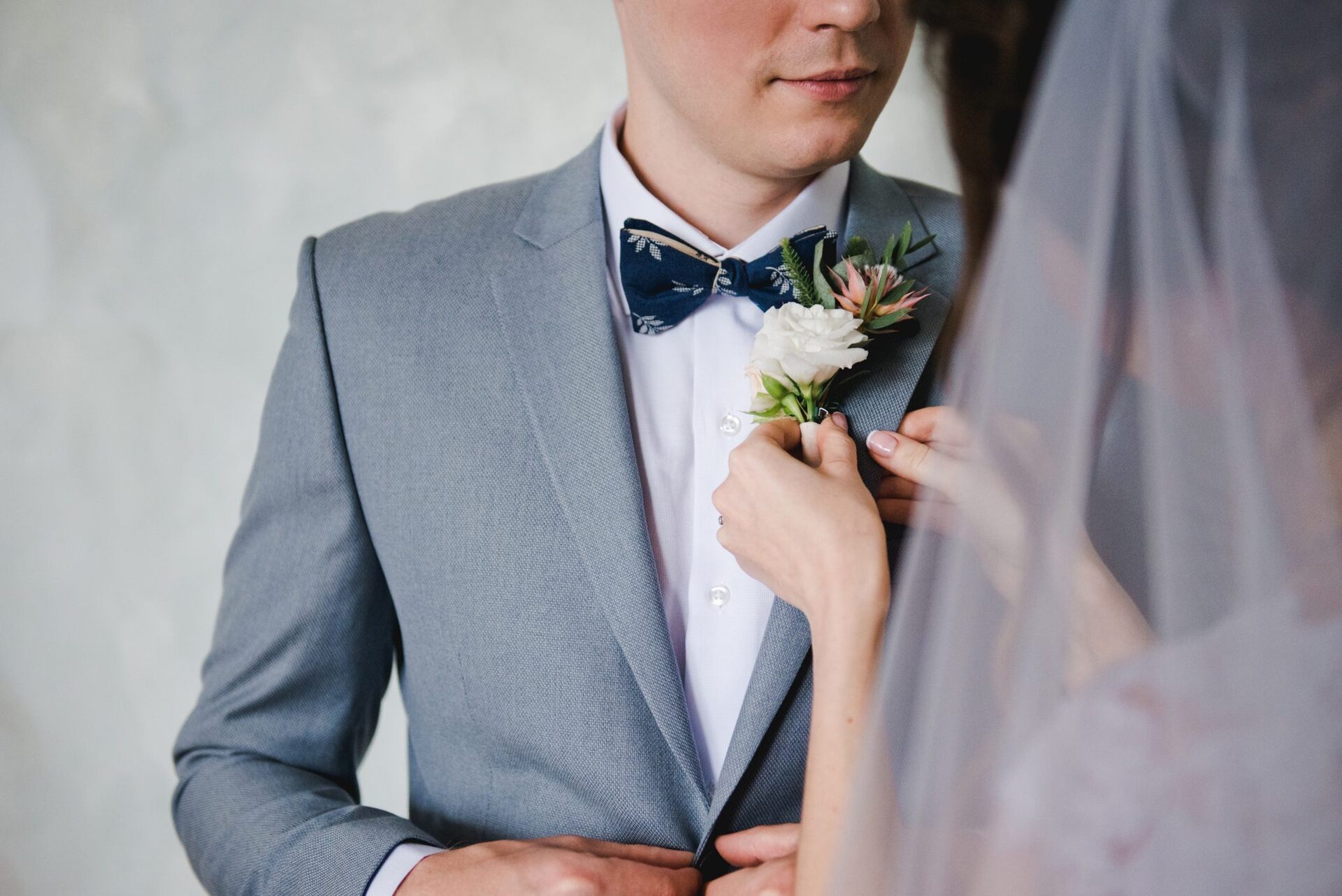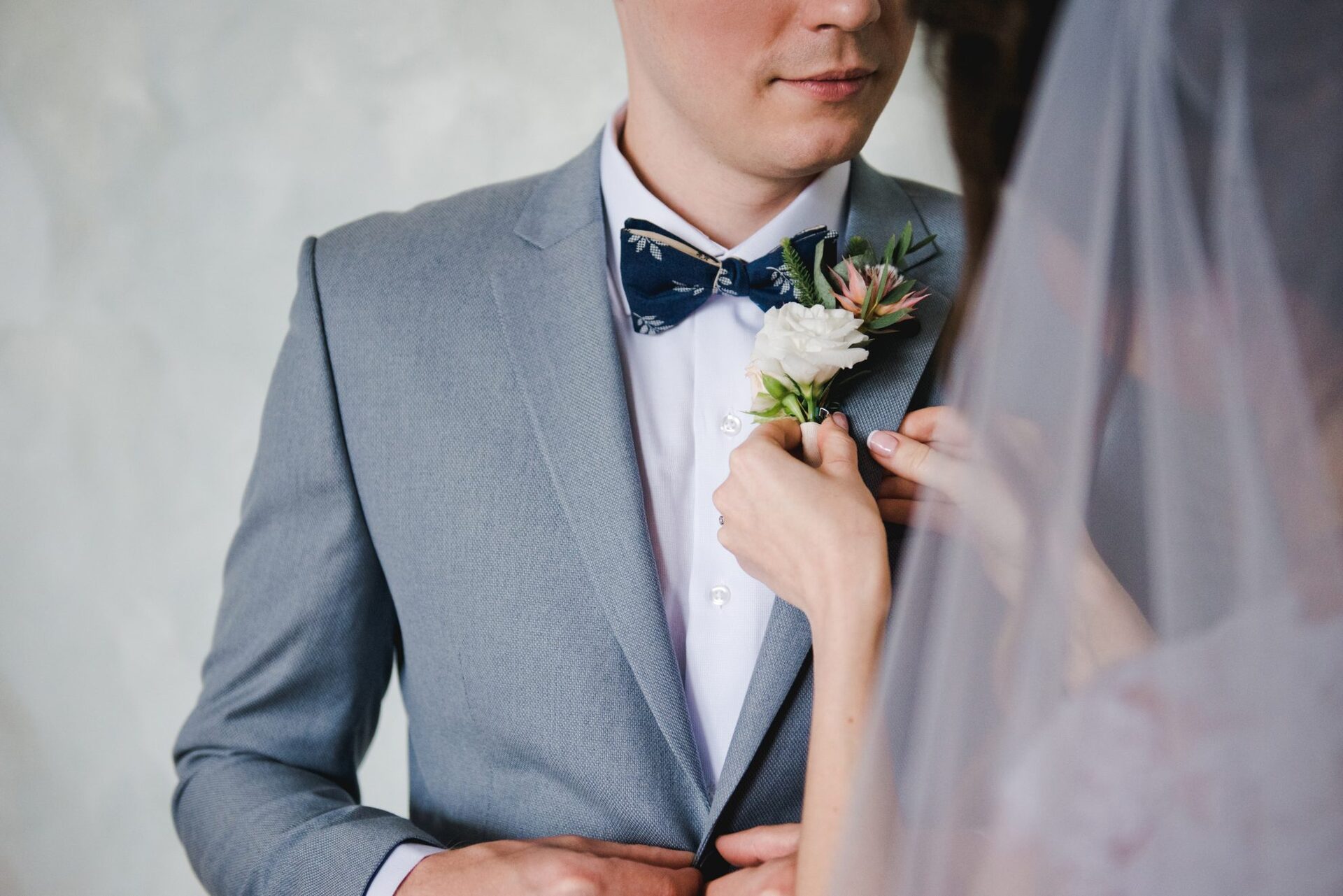 When choosing a summer suit, look at your fabric choice too. Taking it to the beach? A linen suit would work particularly well. It's considered a popular choice for summer due to the fact its lightweight and breathable. Cotton and seersucker are good options too, but steer clear of tweed, wool and cashmere. They are much heavier fabrics and therefore better suited to weddings in autumn and winter.
Forget the jacket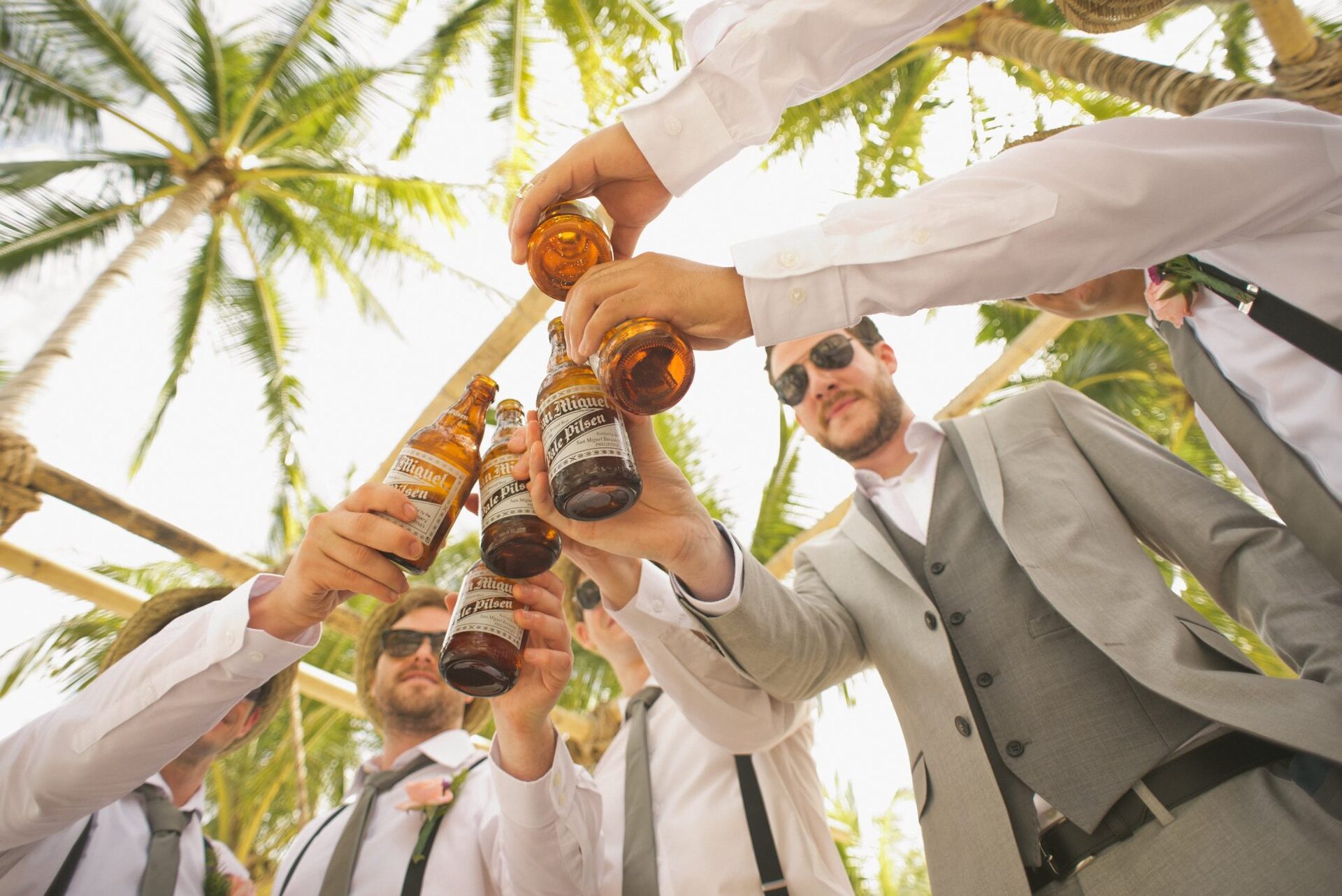 Don't want to wear a jacket? Then ditch it. Or keep it off during the day, and have it on standby if you get chilly in the evening. If you're worried your suit will look a little flat without a jacket, you can always add a waistcoat or don a pair of braces. Or add bold accessories like a quirky bow tie. Don't be afraid to bend the rules a little. Your groom suit should reflect your personal style – don't hesitate to give it a more casual feel if you think that better suits your personality.
Roll your sleeves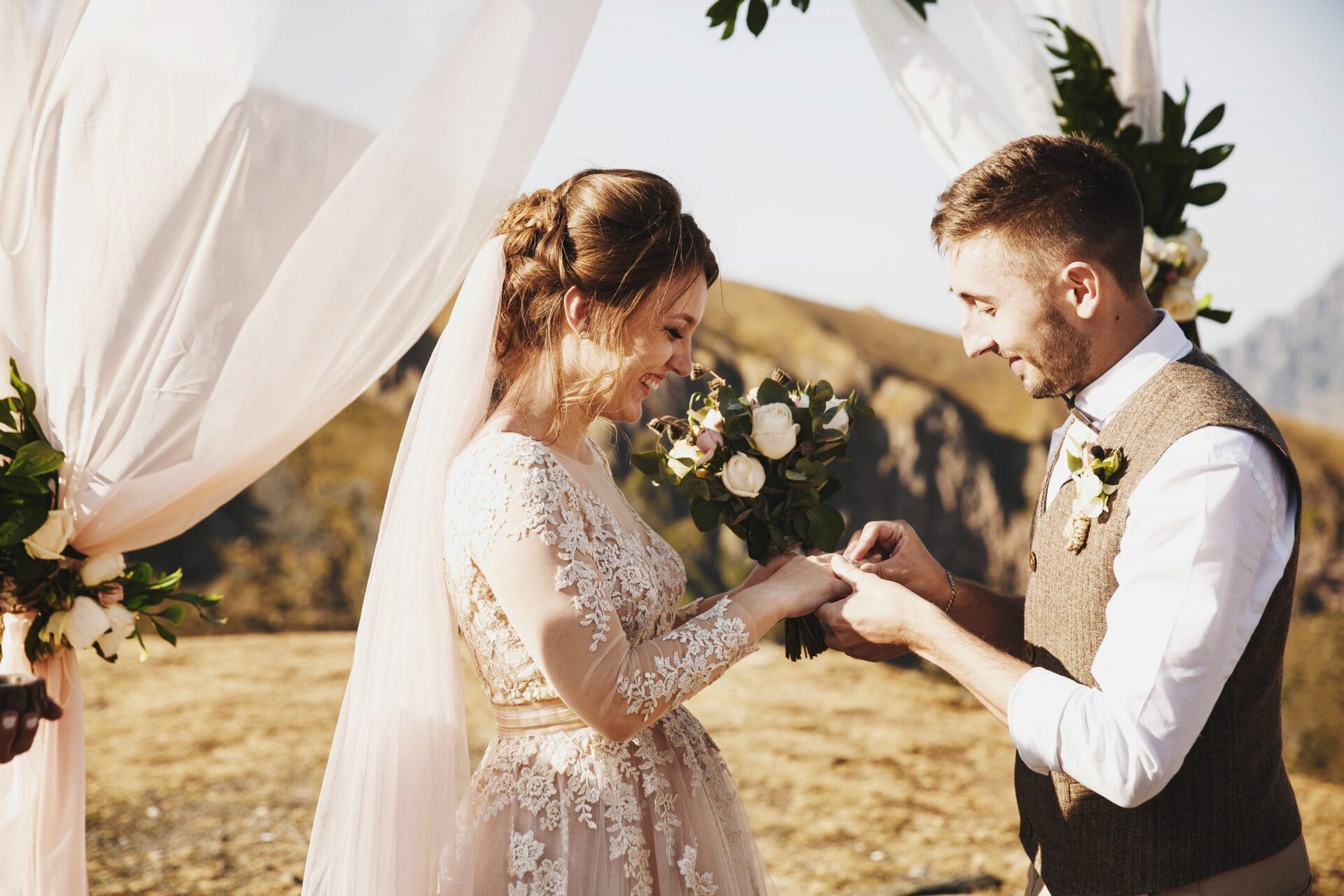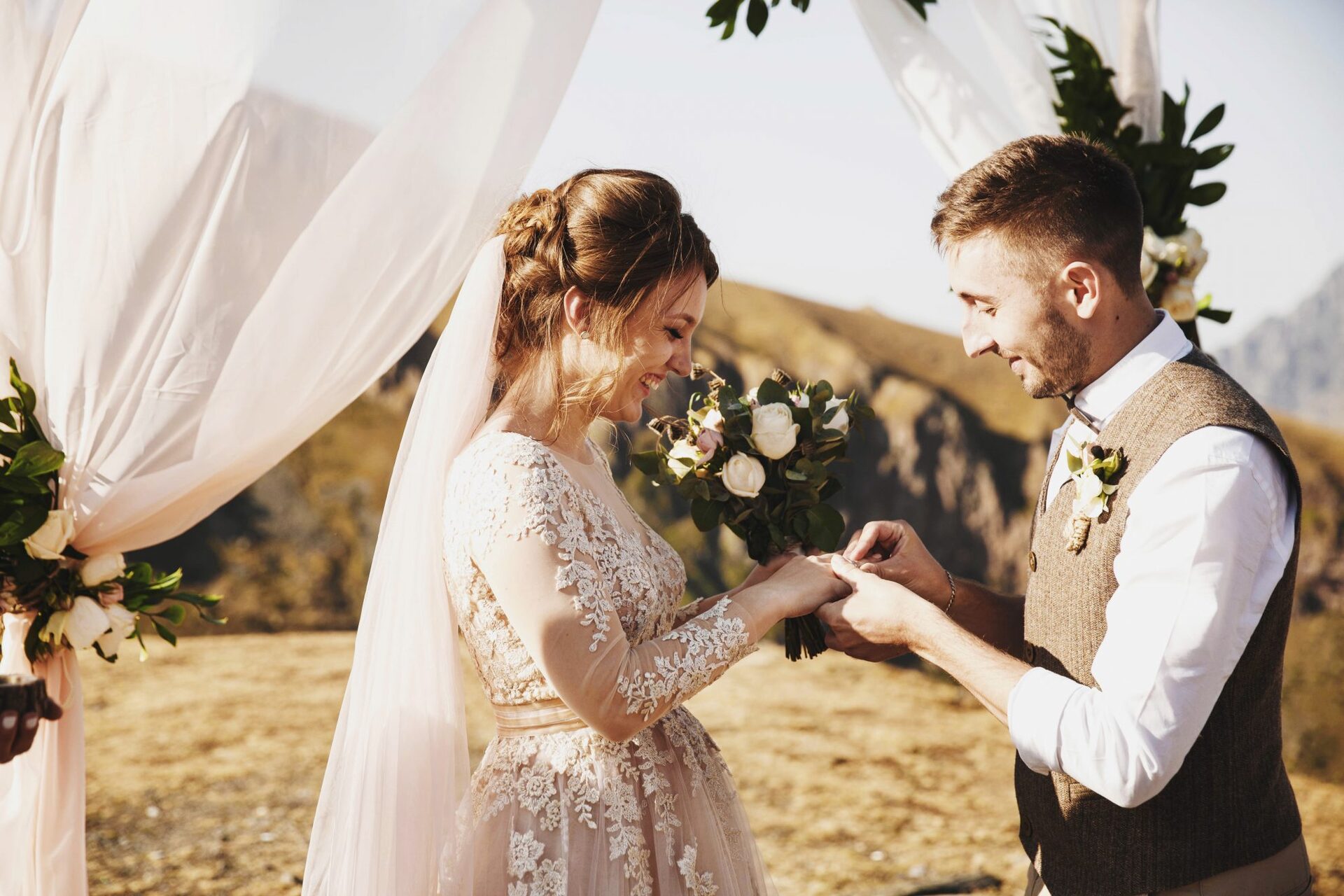 Simple but effective. Too warm? Easy, roll up your shirt sleeves. Unfortunately, a messy school boy roll won't cut it. Get your tailor to talk you through rolling your sleeves the right way. It needs to look neat and stylish, not sloppy and haphazard. If that all sounds like too much effort, consider a short sleeve shirt.
Grab a pair of chinos
If chinos are something you like to wear day to day, it stands to reason that you might also like to wear them on your wedding day. While casual, they can be dressed up for a formal occasion and there's a wealth of colours you can choose from. Worn with just a shirt and shoes they can look incredibly chic and will help keep you cool in a scorcher.
Brave a pair of shorts

While not for every groom, this is one of the easiest ways to ensure you keep your cool. And though more casual, it can still look incredibly smart. Again, this look is far from traditional and won't be for everyone, so if you're considering it make sure to run it by your partner and close family first. Not just because they may not approve, but to ensure the look is cohesive with the look and feel of the rest of the day.
Switch up your shoes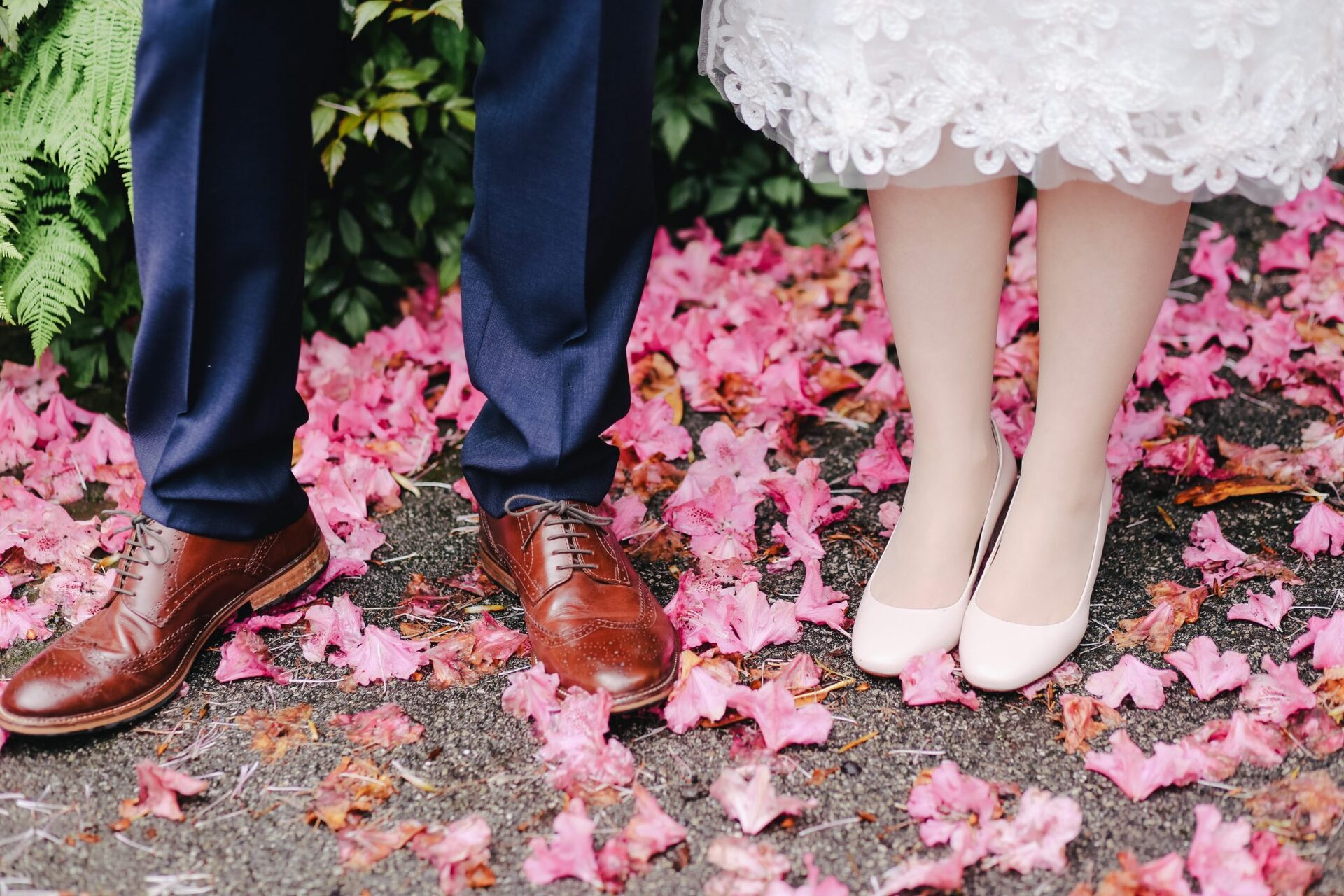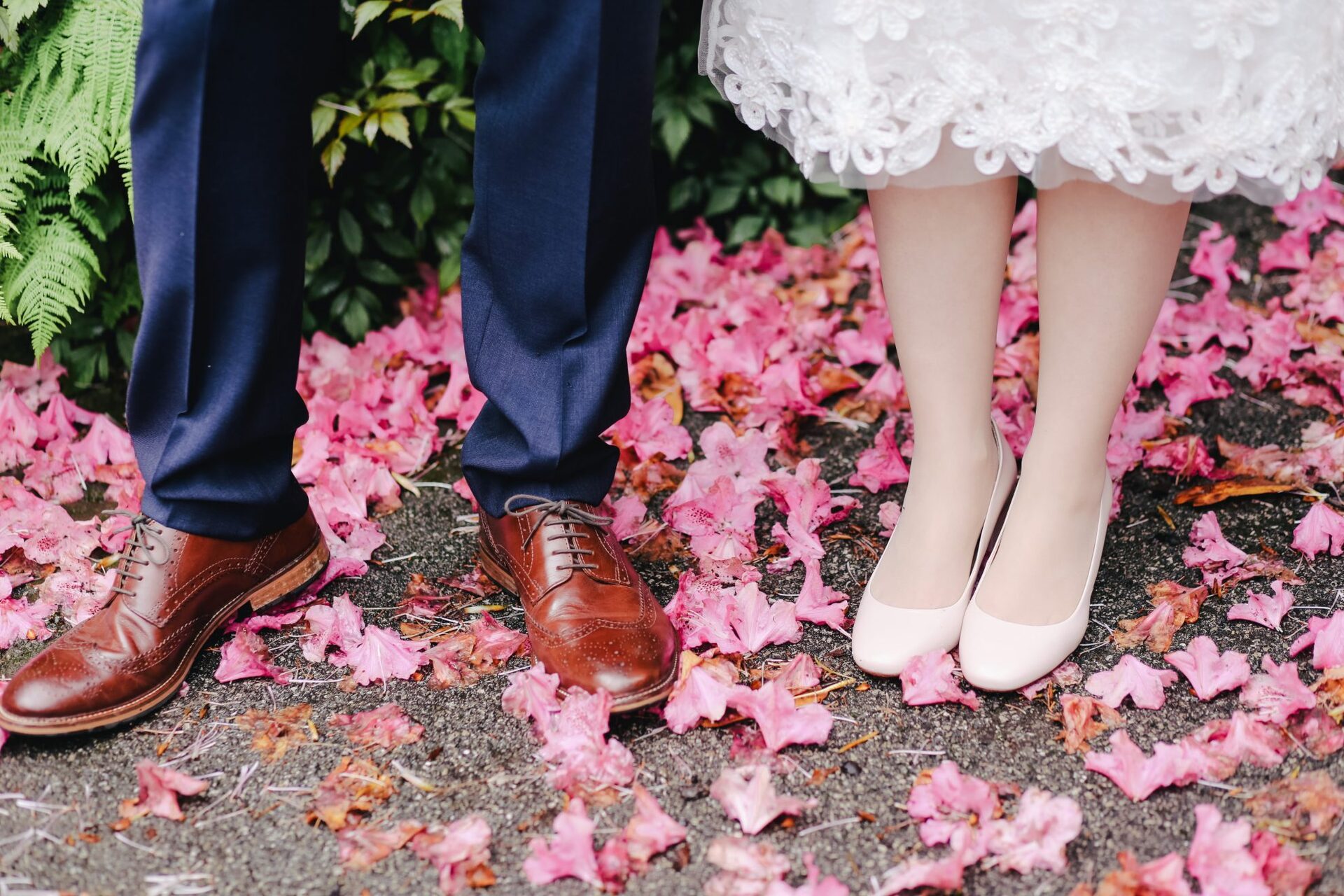 Okay, first things first, ditch the heavy wool socks. They will only make your feet sweat which is not what you want to be worrying about at the top of the aisle. Opt for a breathable cotton pair and ideally choose a shorter style like a trainer sock – the less skin covered the better! Unless you're braced for an extremely hot day, you can likely get away with wearing a pair of dress shoes, a pair of moccasins or light-coloured loafers are good alternatives.
How soon should you shop for the suit?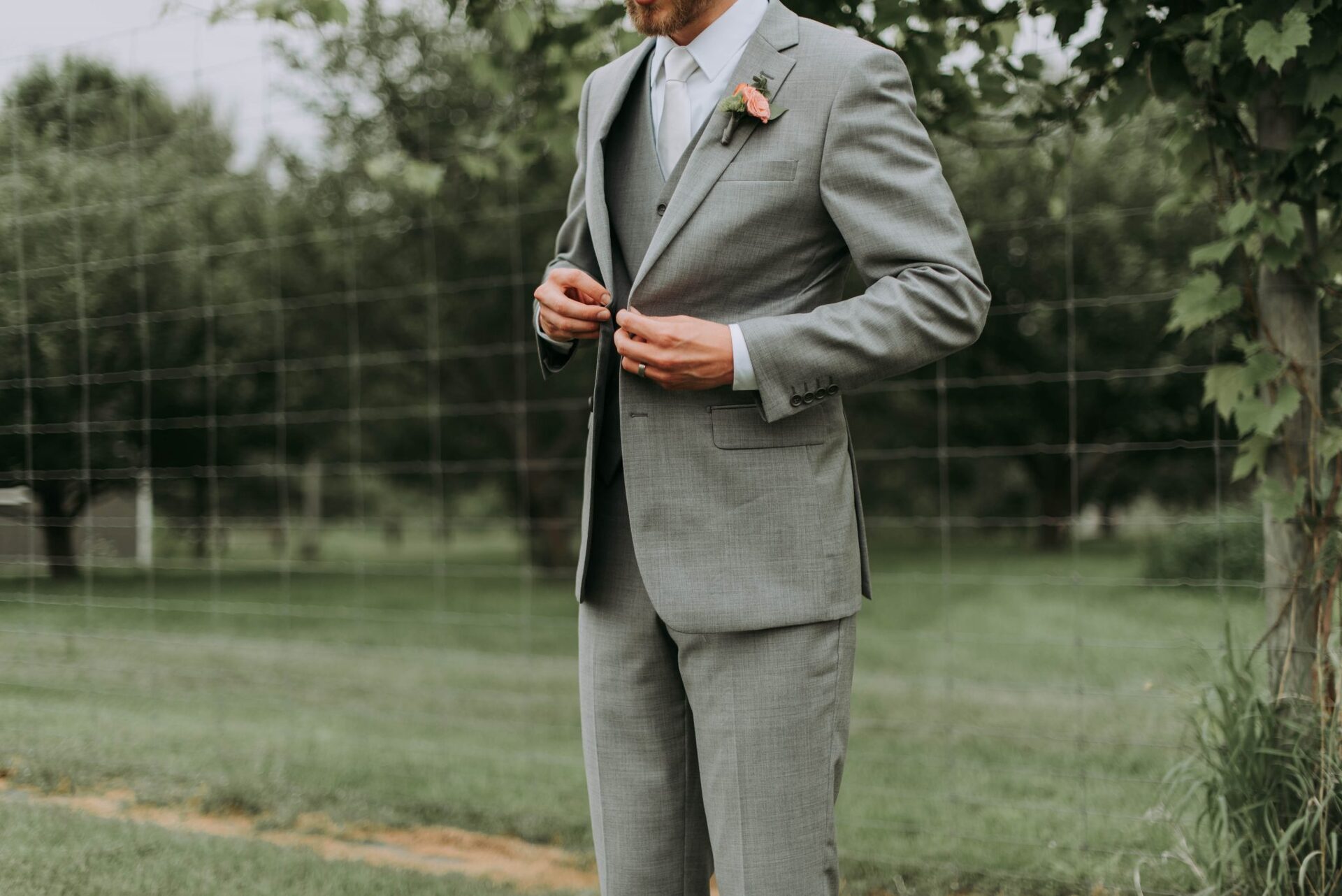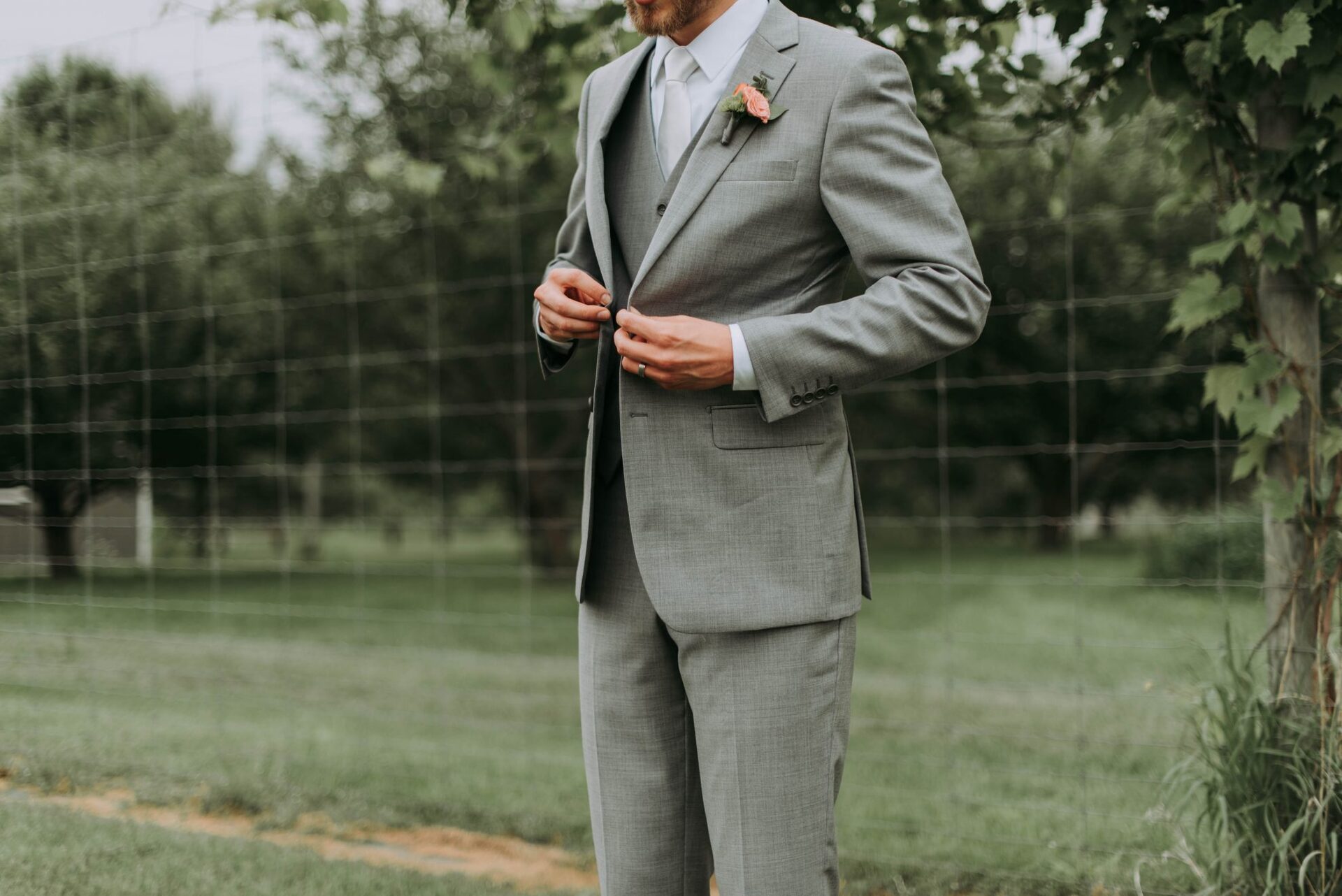 Probably earlier than you think. While grooms have much more leeway than brides, you will want to start thinking about the kind of suit you'd like between six to nine months ahead of the big day, and start your shopping soon after.
Between three and five months is the time to get measured. Round up your best man and groomsmen, try everything on and arrange for any alternations that need to be made. Fittings will take between 45 minutes to one hour so make sure to book an appointment and give yourself plenty of time.
Your suits should be ready for collection two to seven days before the wedding. Make sure everything has a final try on and to organise any last minute adjustments to be made. Remember to try on your suit with the shoes you'll be wearing on the day as well as any accessories.
And that's it – now all that's left to do is shower, shave, get dressed and say I Do!
Searching for the perfect suit? Find your perfect groomswear supplier here.