From peaceful country houses to gorgeous garden grounds and charming castles!
County Kildare is home to some of the most picturesque wedding venues in Ireland where you will be spoiled for choice when it comes to beautiful photo backdrops!
We've gathered some of our favorites to get your venue hunt started – these include everything from country houses, castles, private hire venues, secret gardens and so much more!
Keep on scrolling to find some aesthetically pleasing venues with jaw-dropping features…
RELATED TO: The Best Wedding Venues In County Wicklow

The K Club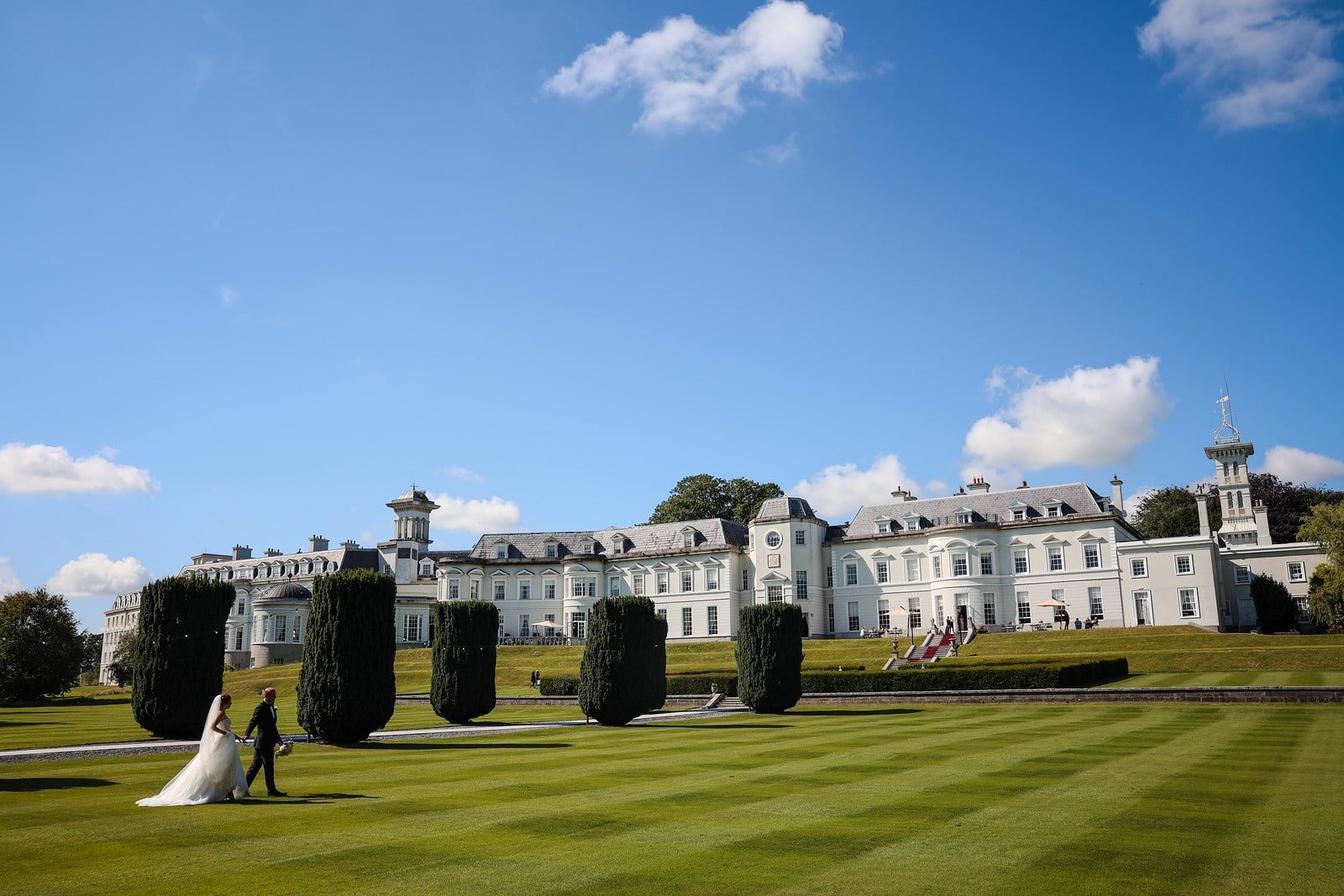 Located only 30 minutes from Dublin in a picturesque location in County Kildare, The K Club Hotel & Resort offers one of Ireland's best five star wedding venues. The original 19th-century house is steeped in history with old word Irish charm. Take advantage of all the beautiful photo backdrop opportunities from their manicured lawns to the rushing rivers and Val D'Osne Fountain, not to mention the stunning interior!
RELATED TO: 18 Glam Wedding Venues in Ireland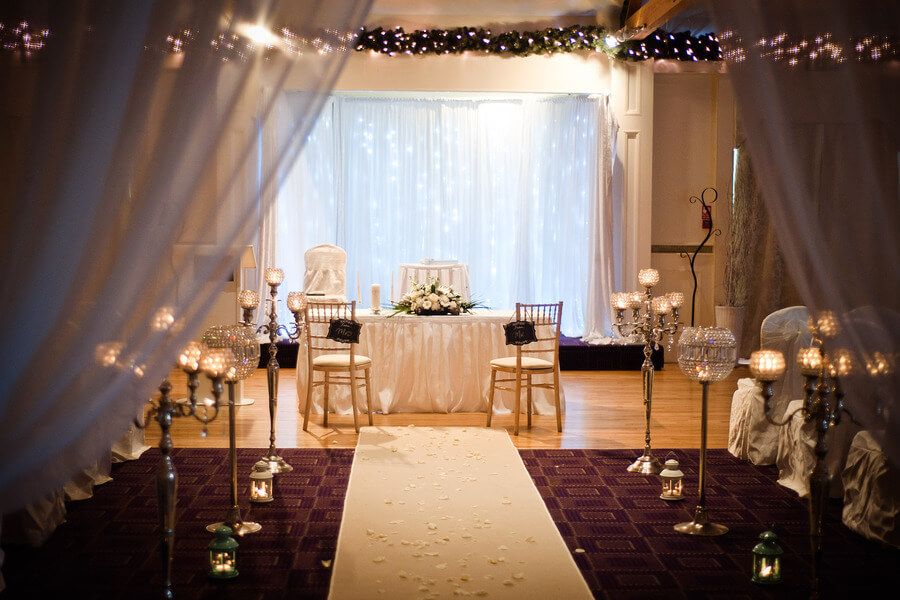 The beautiful ballroom at Springfield Hotel named the Anna Liffey Suite is the perfect place for a romantic and sophisticated wedding celebration. With twinkling chandeliers, oak beams and high ceilings, this venue can host parties from 70 to 220 people and their stunning bedroom suites are sure to impress you and your wedding party.
The Abbey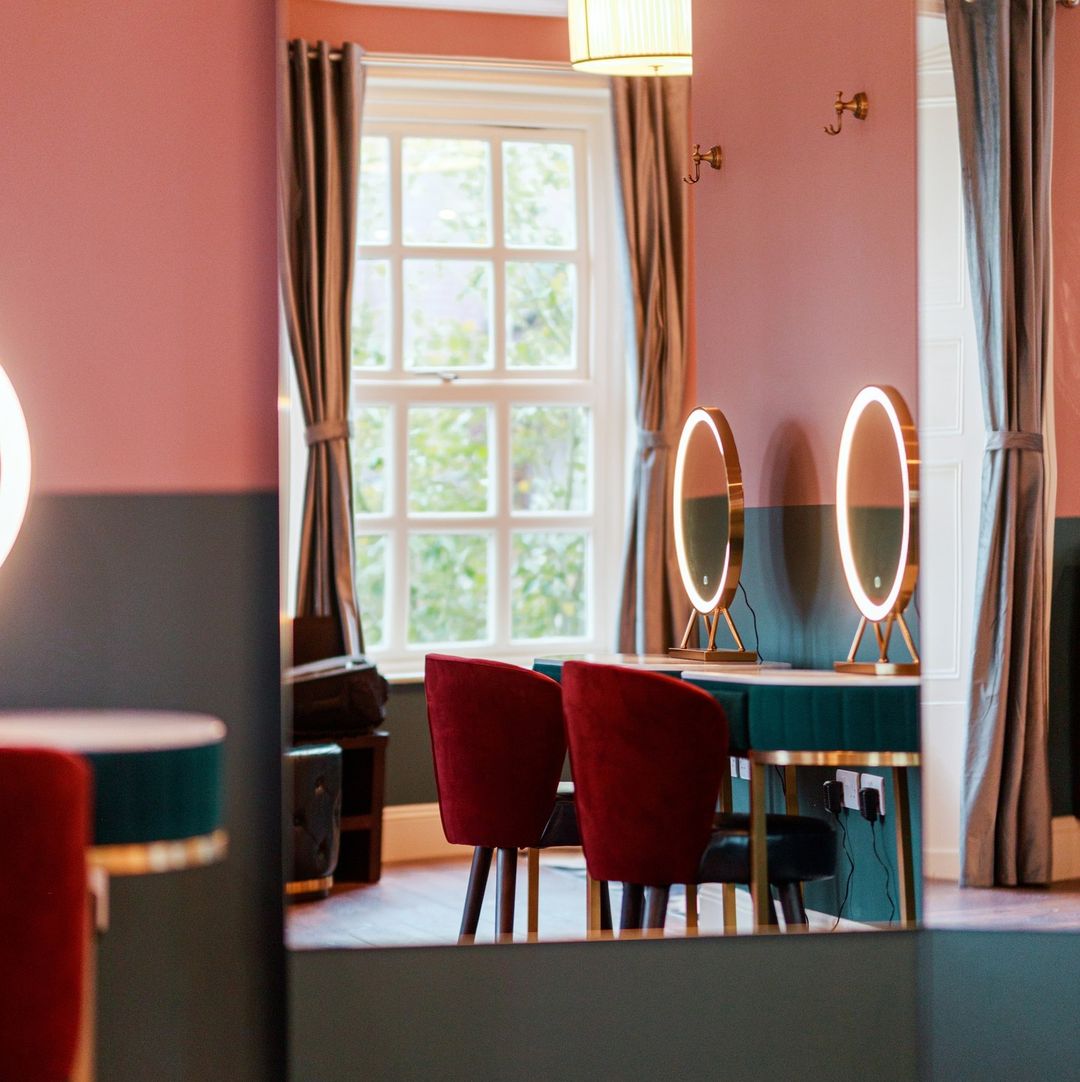 The beauty of the chapel, huge stained glass windows, perfectly landscaped gardens, luxurious overnight accommodation, and delicious onsite catering makes The Abbey the perfect venue for a stylish and unique wedding. Personalise the space, make use of the gorgeous surroundings and create unforgettable memories in this County Kildare gem!
RELATED TO: The Best Wedding Venues in County Down
Lawlors Hotel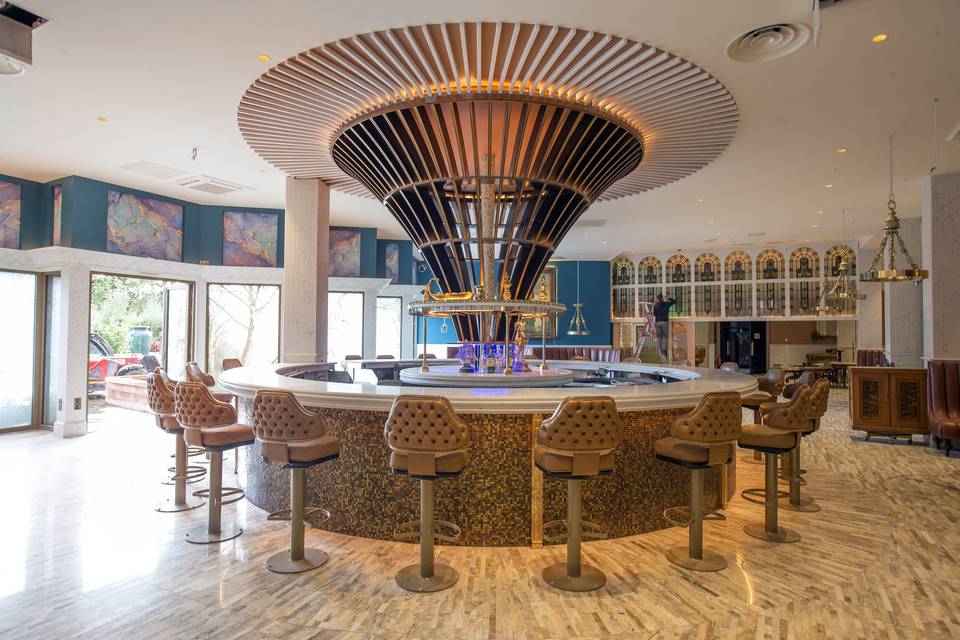 Introducing a brand new wedding venue that will open to weddings in summer 2022, Lawlor's of Naas is a deluxe town centre wedding venue with private gardens that has undergone a major refurbishment! Choose from the two stylish suites; Lawlor's Ballroom and private gardens or The Glending Suite with a private landscaped terrace. The extension includes a further 74 deluxe bedrooms and the wood-paneled, 19th-century courtroom is also an extraordinary ceremony location.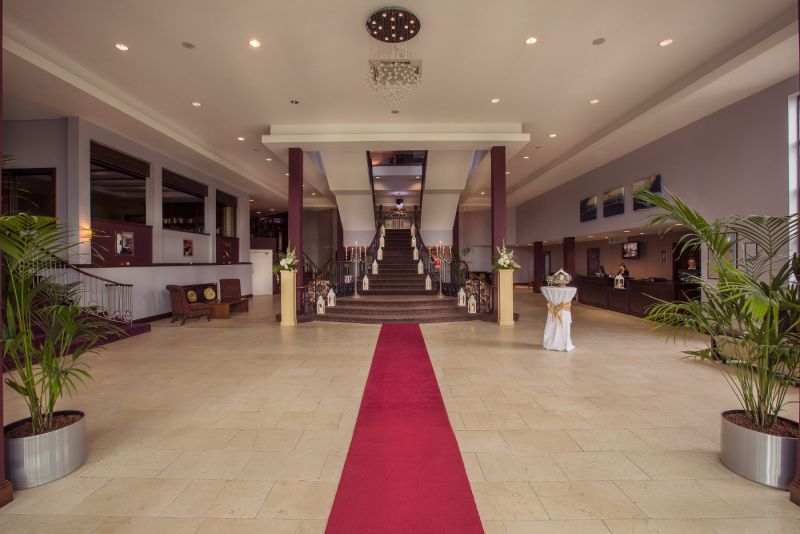 This 4-star hotel in the picturesque village of Clane is one of Kildare's premier wedding venues. There are an array of fabulous photographic locations nearby such as Abbeylands Friary which is adjacent to the hotel, Clongowes Wood, Donadea Forest Park and the Japanese Gardens to name a few. Choose from the O'Connell Suite or Alexandra Suite – both have a private bar, dance floor and are filled with natural daylight. Enjoy exclusive use of the Roof Terrace Bar which links to the Wedding Garden while enjoying the sounds of the resident pianist as you mingle family and friends.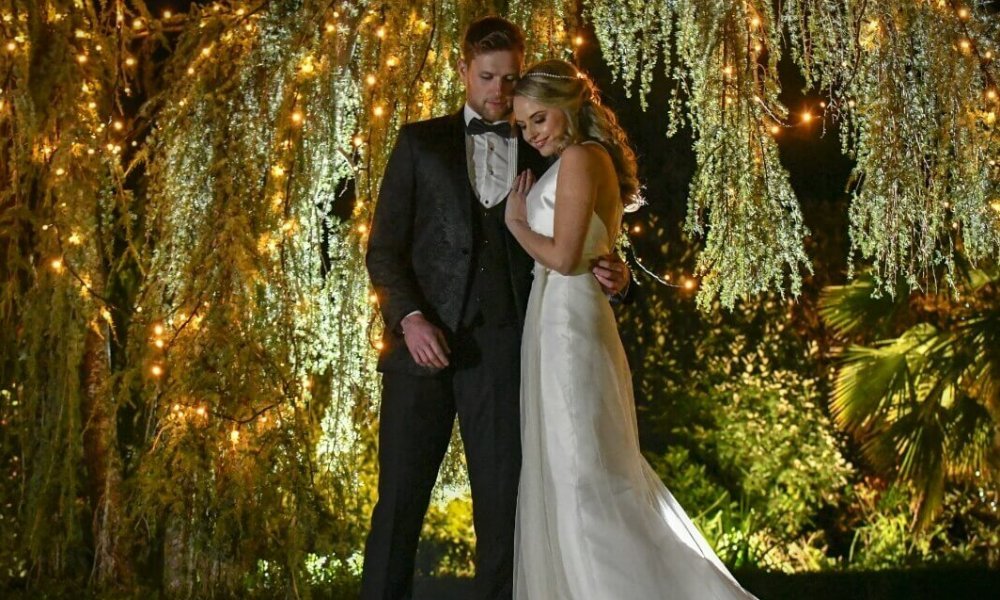 Discover the elegance and rural enchantment of Clanard Court just one hour drive from Dublin! With a combination of beautiful indoor and outdoor ceremonies, this Kildare wedding gem has so much to offer. The Secret Garden has a gorgeous gazebo and is wonderfully lit with willow trees – it also features a Kids VIP Den. The Crystal Chandeliered Garden Ballroom is elegantly decorated with direct access to the private landscaped Secret Garden and their luxurious bedrooms suites are fit for a king and queen!
The Keadeen Hotel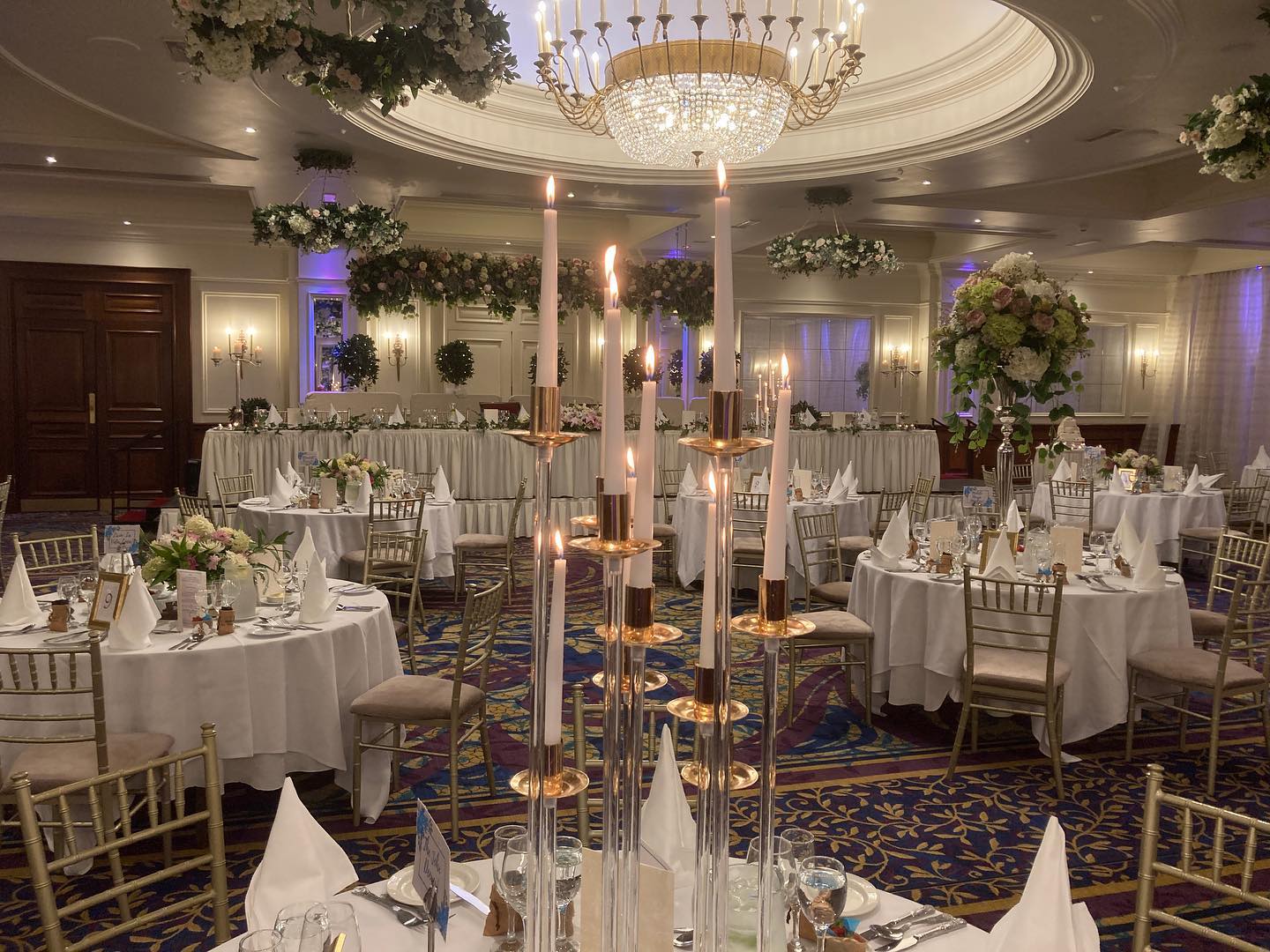 The hotel includes 75 luxurious bedrooms and suites, complemented by eight acres of extensive and beautifully manicured gardens making it a total oasis of relaxation. Established in 1970 and still operated by the O'Loughlin family, the Keadeen Hotel oozes historic charm and offers beautiful backdrops for an unforgettable day. Between the beautiful banqueting suites, private drinks Arrivals Suites and manicured award-winning garden grounds, couples will be spoiled for choice!
RELATED TO: Stunning Outdoor Wedding Venues In Ireland for Spring / Summer
Cliff at Lyons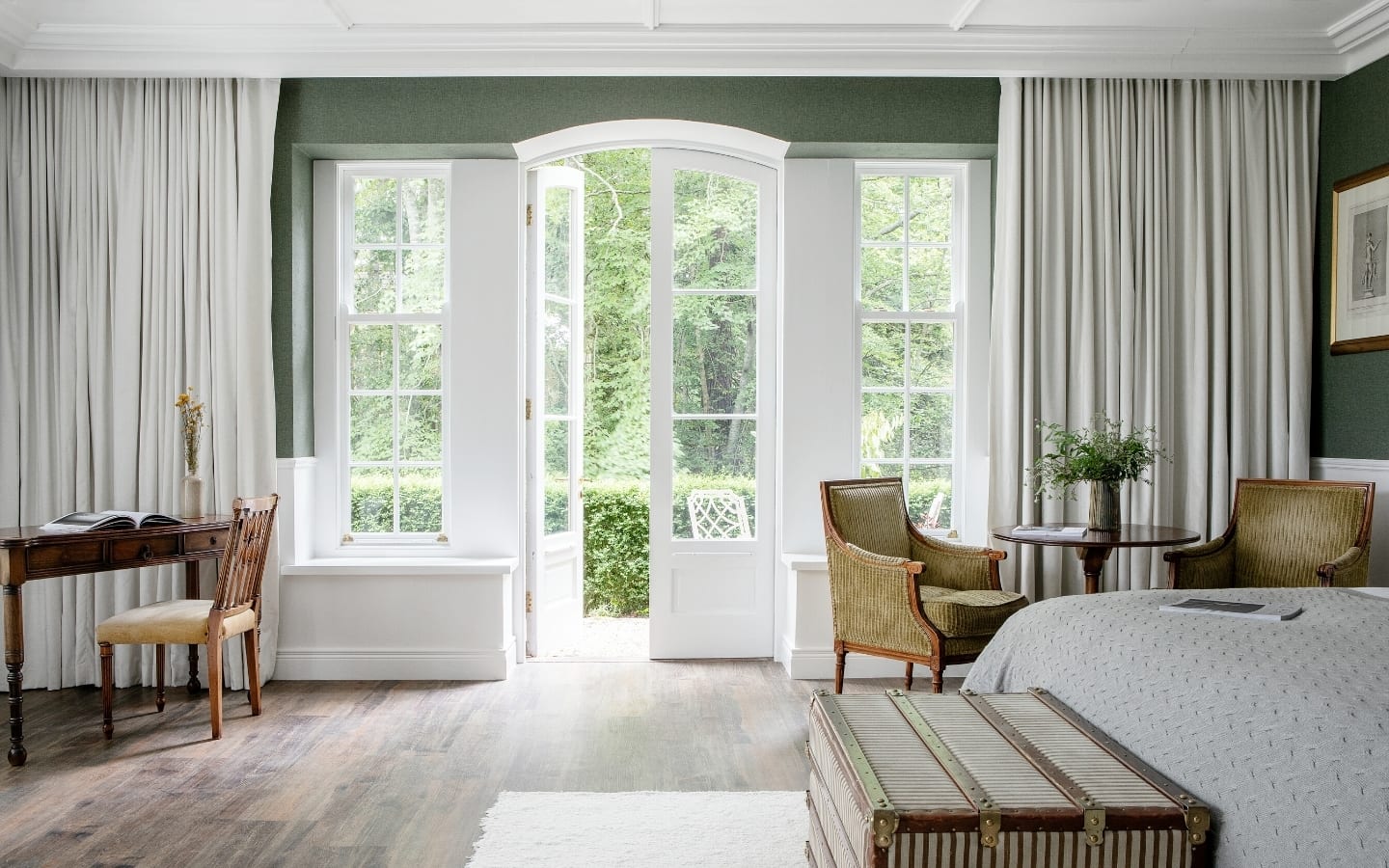 For weddings in the Irish countryside, Cliff at Lyons is hard to beat with its canal side setting, dramatic waterfall and pretty potager garden. With a plethora of venues ranging from an intimate chapel to Shackleton Mill, couples have so many unique choices for their ceremony space. Drinks and canapés can be served in the 17th-century courtyard and in The Orangery, with full-service gourmet dinners in a range of venues, including The Mill restaurant.
Barberstown Castle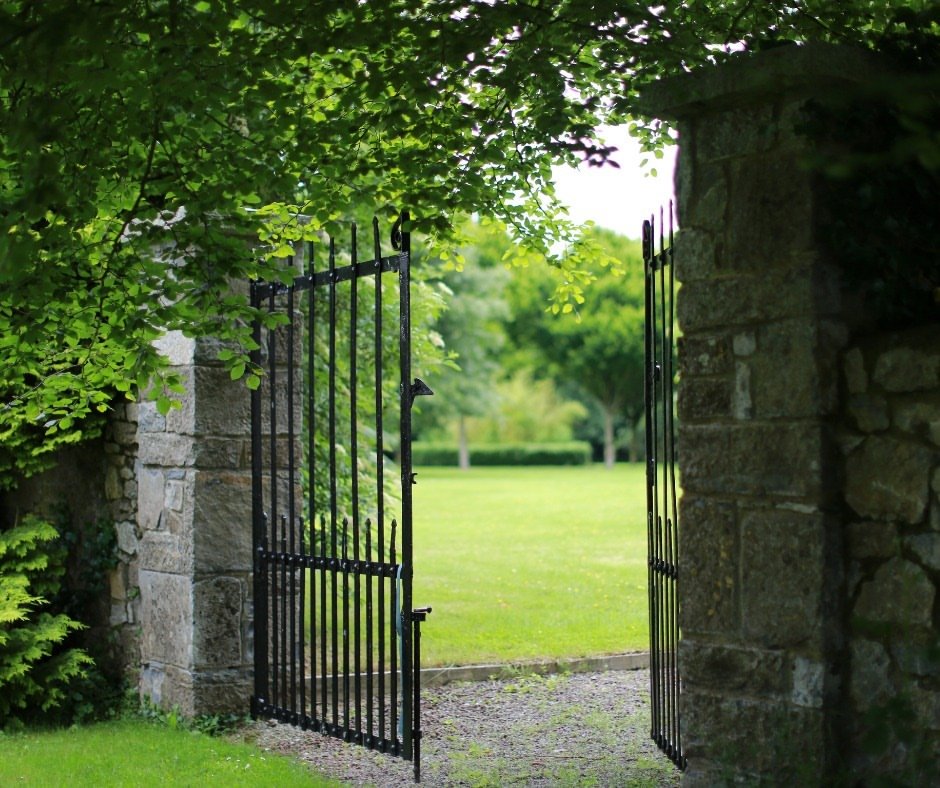 Barberstown Castle is steeped in a rich history highlighted through fabulous interiors, art, antiques and furniture and is known for its charming atmosphere and gorgeous surroundings. Start your own romantic story at this beautiful countryside location set within 20 acres of natural wildlife and amongst a wide variety of trees, flowers and plants that create stunning backdrops for your wedding day.
RELATED TO: The Best Wedding Venues in County Tipperary
Osprey Hotel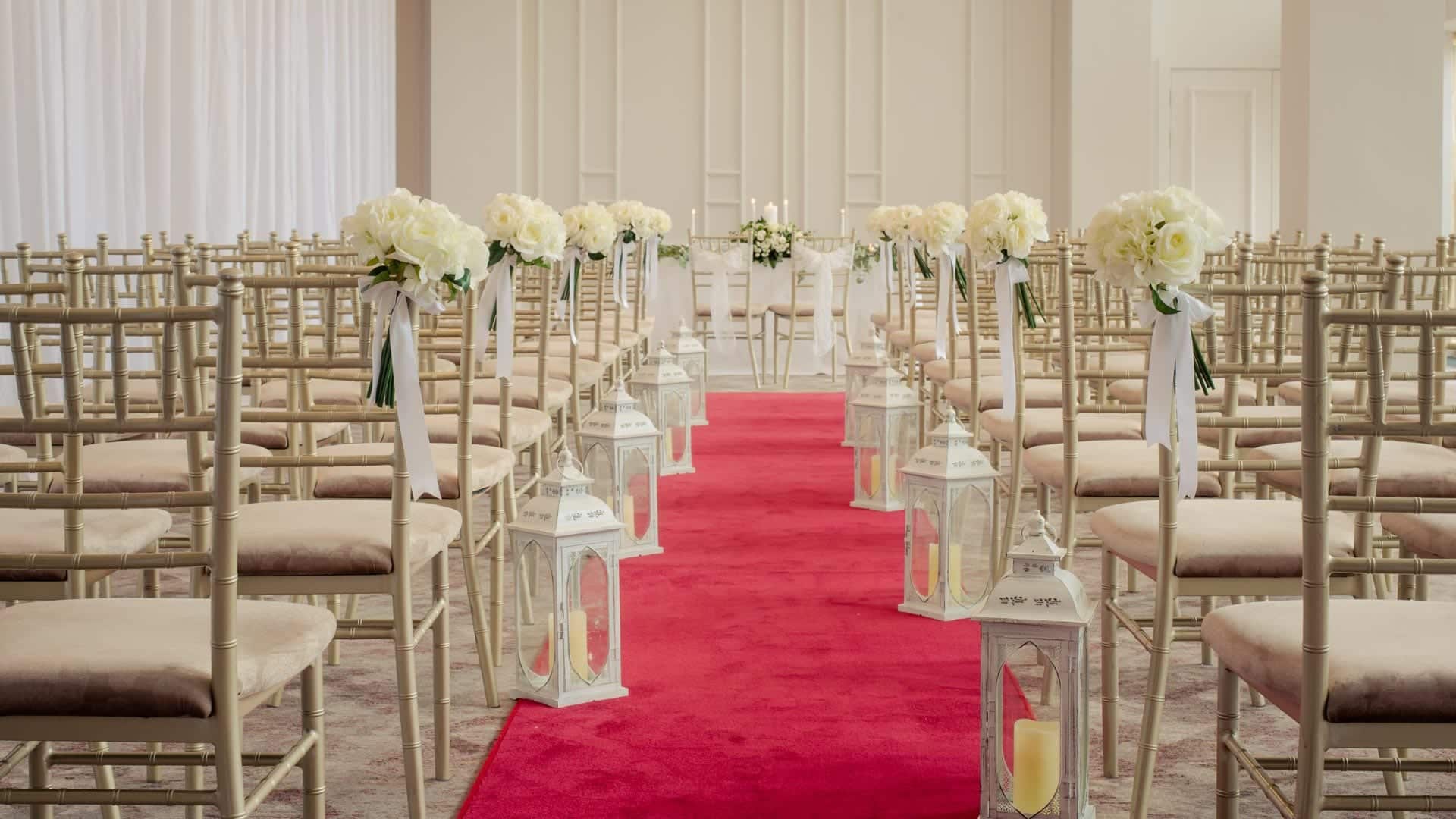 With a central location, stunning ballroom and sumptuous food, the Osprey Hotel is the perfect venue to start your happily ever after. Treat you and your guests to a luxurious stay and treatments from the Soul Spa, avail of the elegant Bridal Suite located in one of the resort's two penthouses which boasts a hand carved marble bath and private balcony with amazing views of the surrounding countryside.
Kilkea Castle
Live out your fairytale dreams at Kilkea Castle. Dating back to 1180, Kilkea Castle captures the charm of a 12th century castle with the sophistication and decadence of style. The castle elegantly blends both old and new charm throughout its variety of beautifully decorated ceremony spaces. There are nine in total to choose from including indoor and outdoor options which can take place on the lawn or in the rose garden with the majestic castle as your backdrop!
RELATED TO: 17 Fairytale Castle Venues in Ireland
Moyvalley Hotel & Golf Club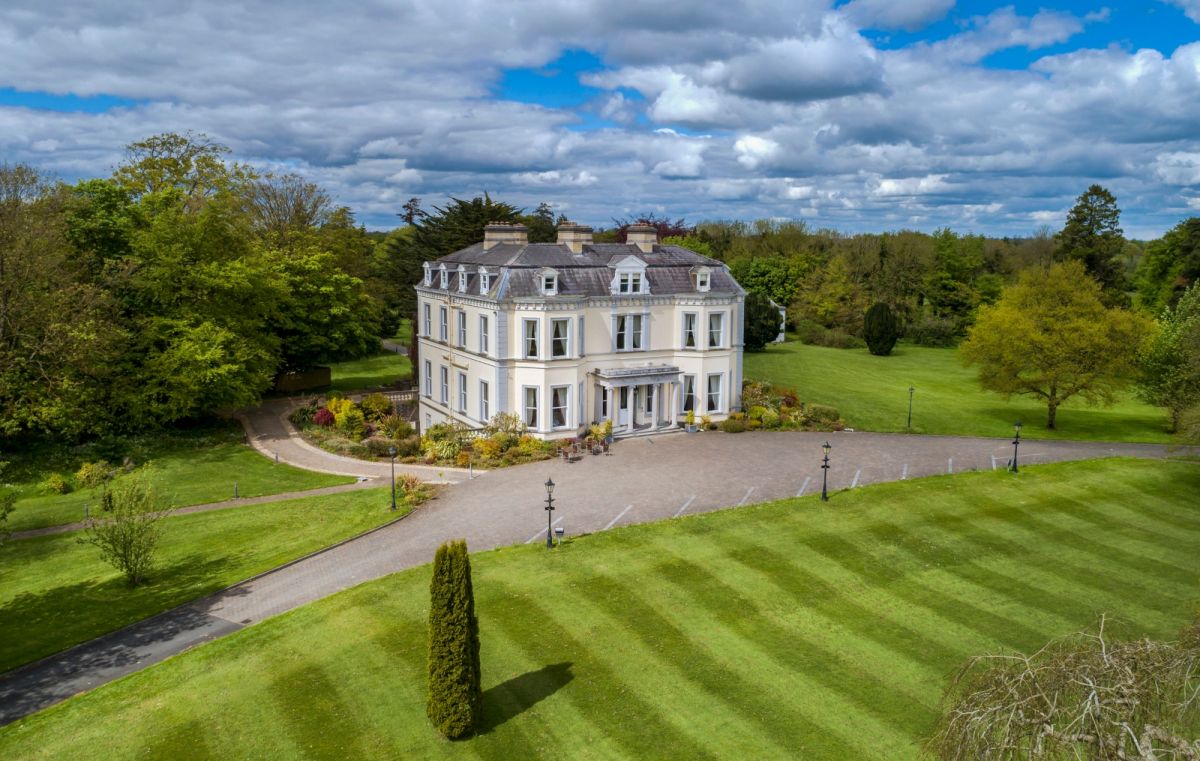 The stunning Balyna House at Moyvalley Hotel & Golf Club is a much-loved wedding venue for both big and small celebrations and make use of all ten stylish suites. You and your guests can take advantage of the scenic gardens for your photographs which lead into the beautiful Royal Canal Suite in the main hotel. Post dancing celebrations take place in the Cellar Bar at Balyna House and the venue is exclusive to you and your dearest for the whole day and night.
Palmerstown House Estate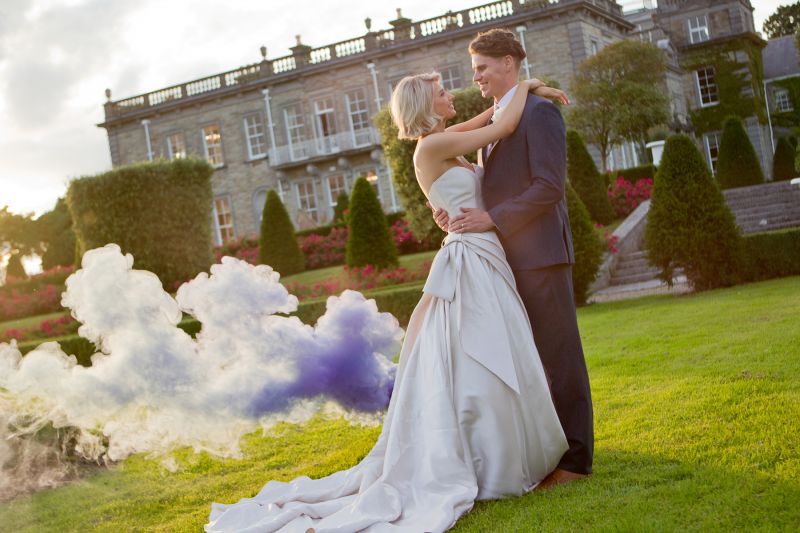 Palmerstown House Estate nestled in the heart of the Kildare countryside is surrounded by meandering lakes, gardens and greenery as far as the eye can see. It's deceptively rural location is only 30 minutes drive from Dublin and couples have a range of stylish ceremony locations and reception areas to choose from – between the rural estate and the charming Manor House.
Killashee Hotel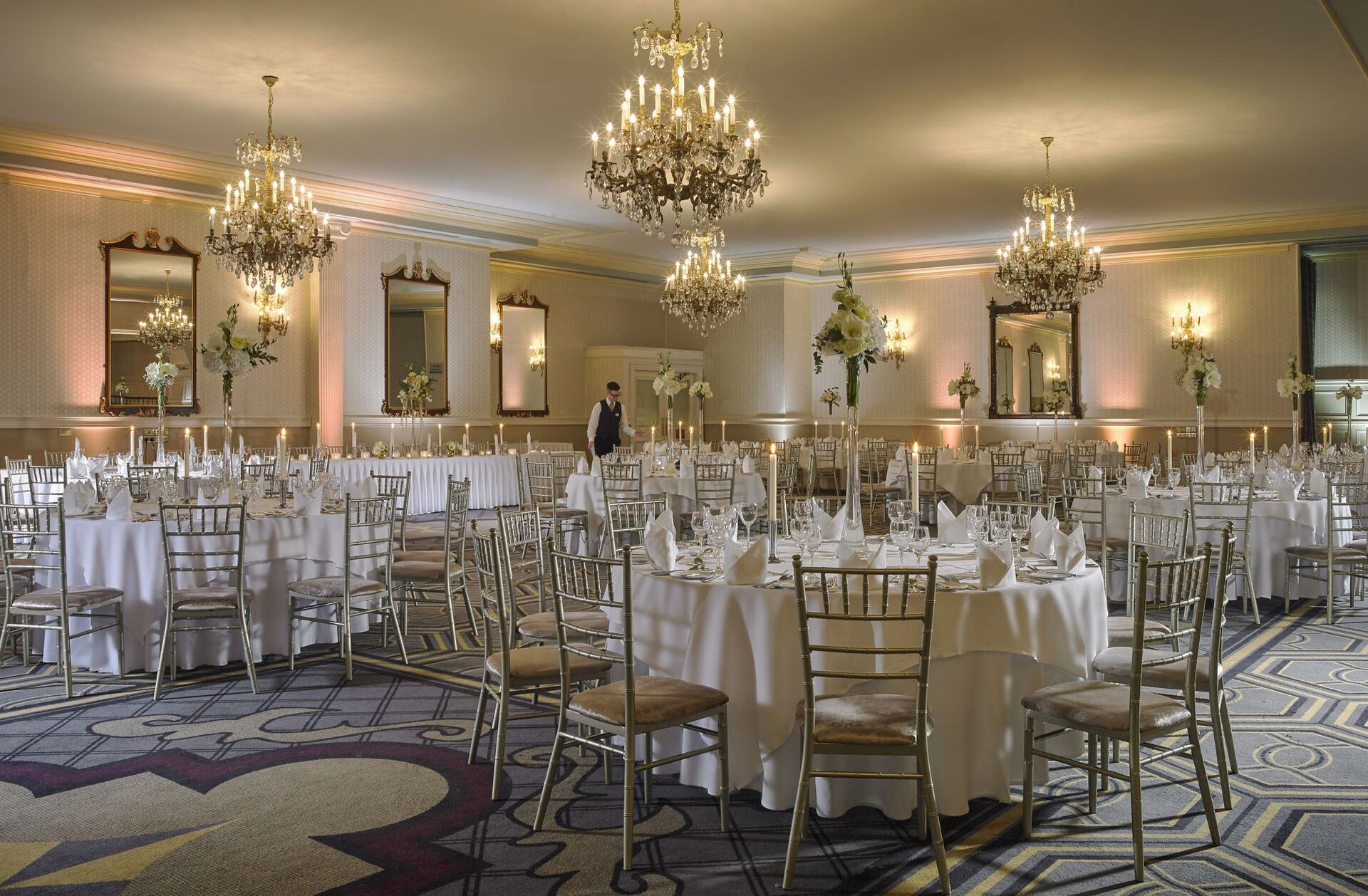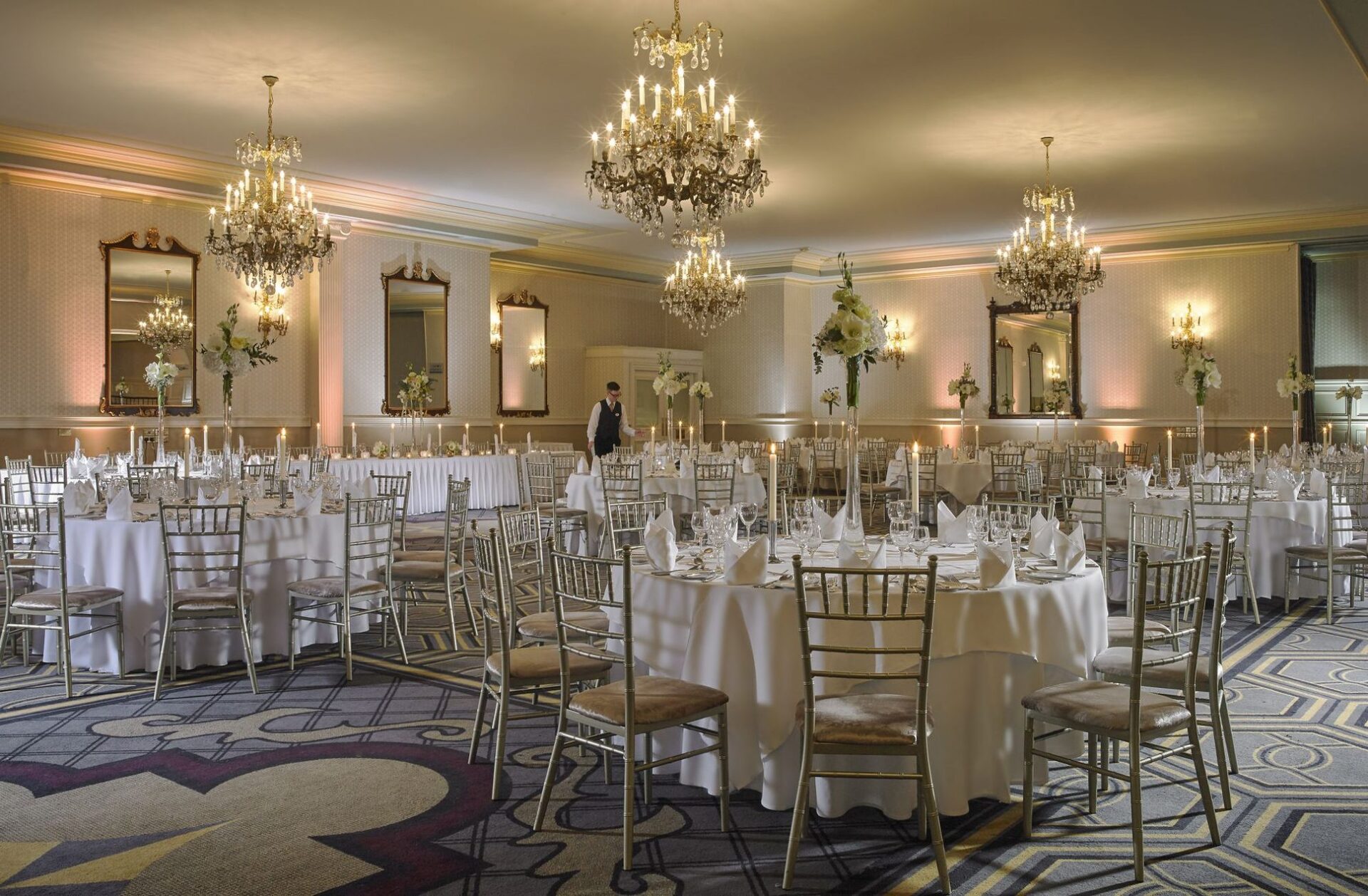 Killashee Hotel has two wedding venues each with their own distinct set of charms. The Original House offers the perfect setting for intimate weddings with numbers up to 80 guests while the Thomson Suite caters for larger celebrations from 150 guests. Nestled in the rich rolling countryside of County Kildare with acres of splendid parkland, beautiful manicured gardens and a secret woodland hideaway, there are plenty of beautiful backdrops to create your dream wedding album.