Natural beauties, rustic charm and beautiful backdrops… these are the best wedding venues in County Wicklow!
If you're dreaming of saying 'I do' in a WOW wedding venue in Wicklow, you've come to the right place! We've found everything from chic, contemporary hotels to natural outdoor ceremony spots that will look amazing in your wedding photographs – they don't call it the Garden of Ireland for nothing!
Keep on scrolling to get inspired and start envisioning your perfect day with these County Wicklow wedding gems…
RELATED TO: The Best Wedding Venues In County Down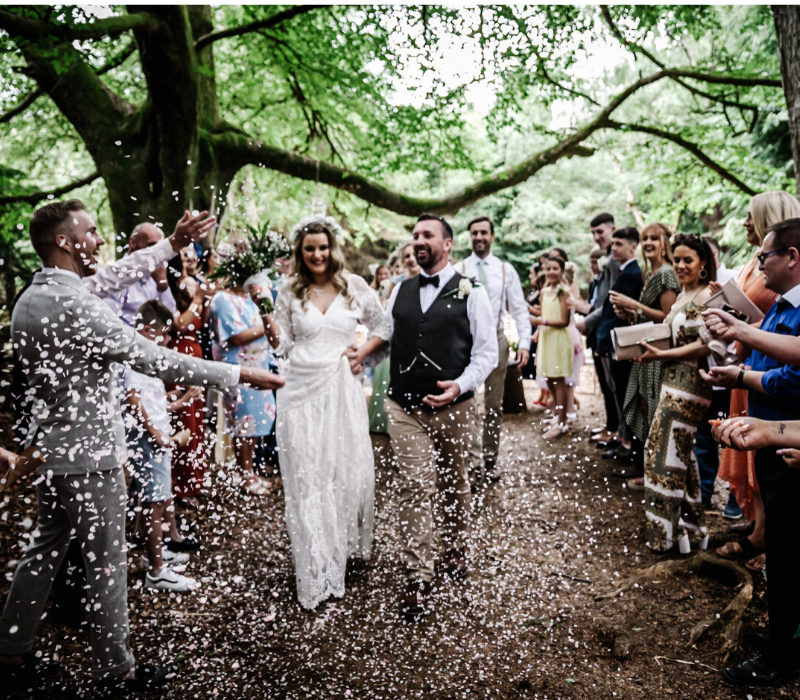 If you're looking for a unique venue with tons of natural beauty, Kippure Estate is set on 240 acres of greenery filled with ancient woodlands and secret valleys. Located just 40 minutes from Dublin, couples have the choice of an onsite ceremony in one of the three beautiful rooms or choose from three magical outdoor locations which can include a Celtic stone circle and wooden footbridge over a trickling stream. A marquee can also be set up for the reception on the beautiful garden grounds.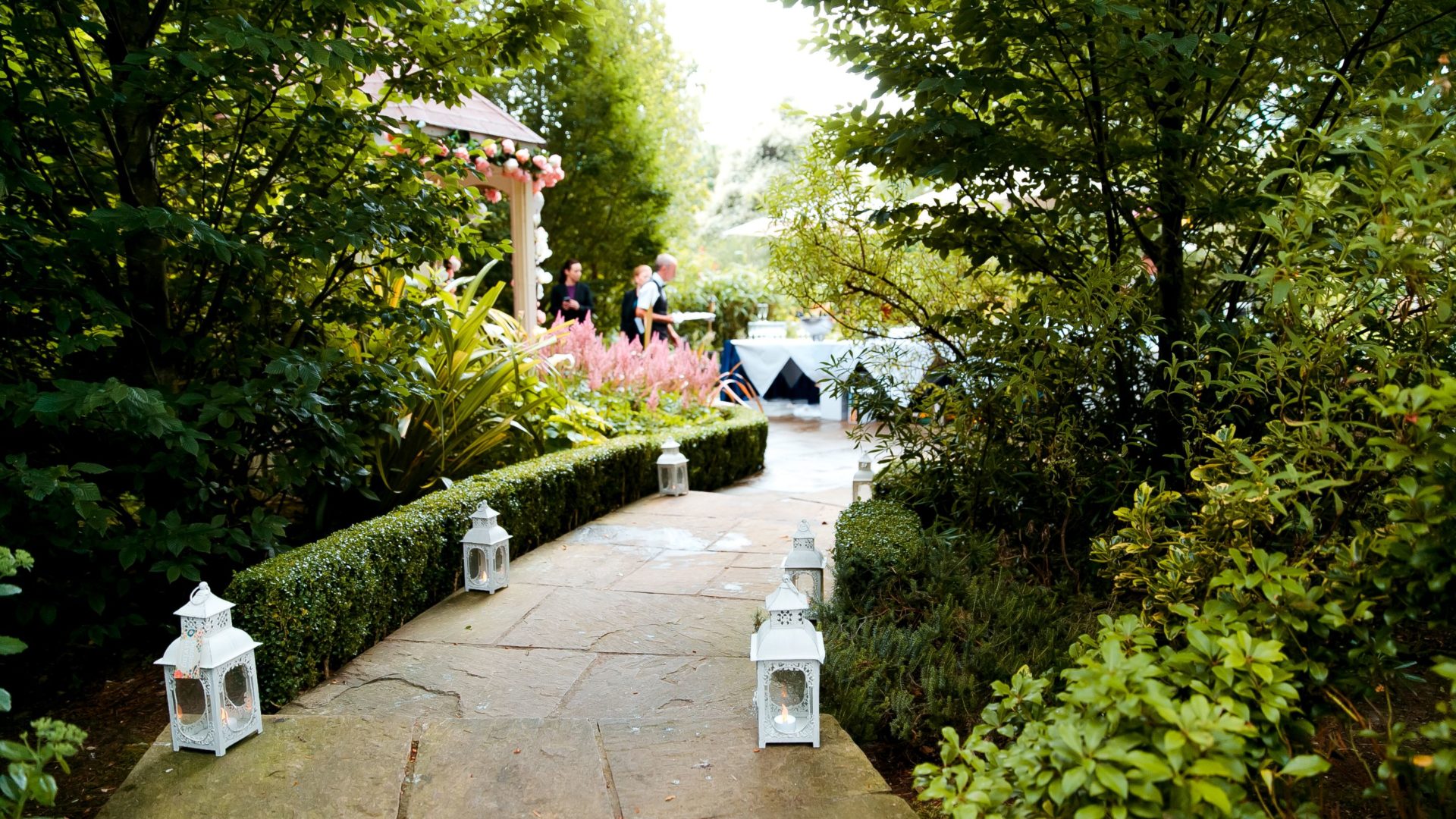 Resting at the foot of the Great Sugar Loaf Mountain on 30 acres of woodlands and garden grounds, this venue boasts photographic memories to be cherished forever. The elegant Glenview Suite features floor-to-ceiling windows and opens out on to the terrace so your guests can drink in the stunning surroundings. Their manicured gardens filled with rose banks and running waters is perfect for a romantic ceremony and drinks reception.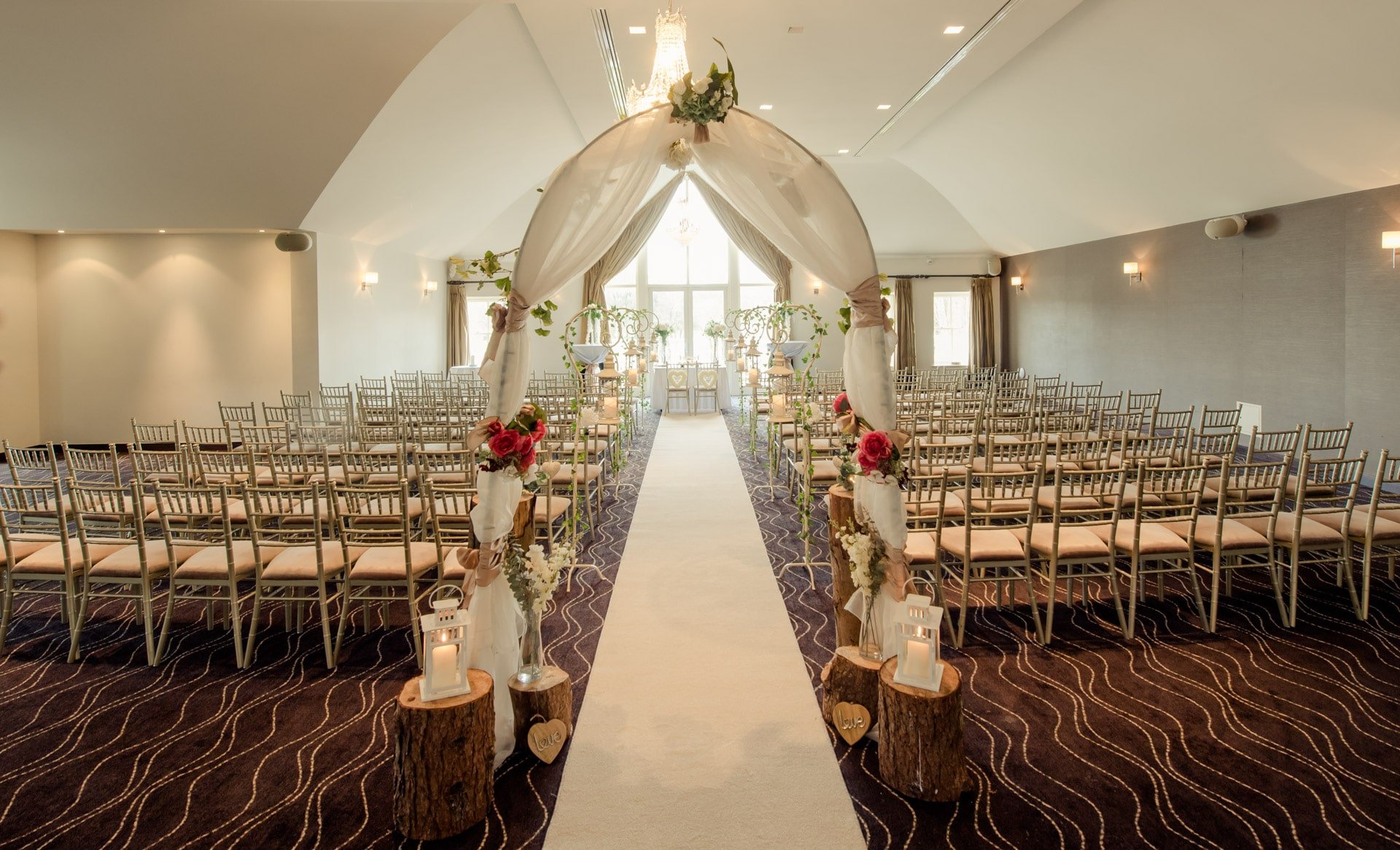 Located just 40 minutes from Dublin, your wedding guests will experience exquisite surroundings and gourmet cuisine against the spectacular backdrop of the Blessington Lakes and the Wicklow Mountains at Tulfarris Hotel & Golf Resort. The stunning 18th-century manor house is complemented by a luxury four-star hotel. Choose between a selection of ceremony suites or make use of the beautiful garden grounds for your vows. The picturesque courtyard complete with olive trees, potted plants, outdoor heaters and night lights is perfect for your drinks reception.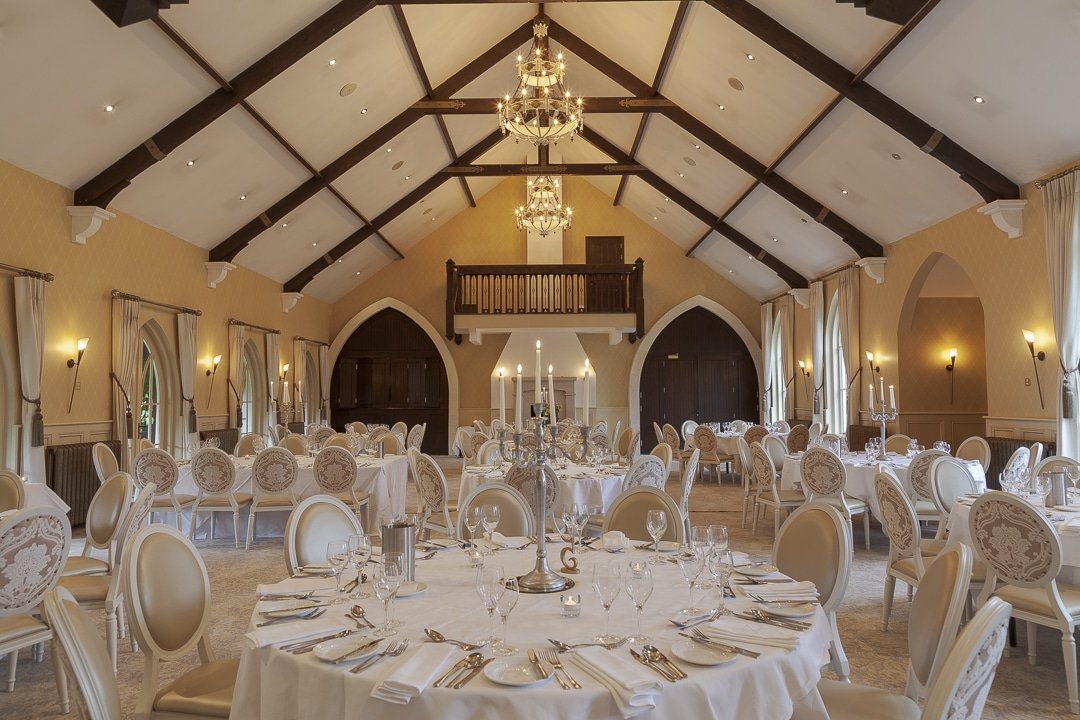 This rustic and character-filled venue is tucked away in a secluded valley in County Wicklow and is just a one hour drive from Dublin. Brookhall is at the heart of this romantic setting which hosts a grand, sun-filled River Room for your reception as well as a Mezzanine Bar, swimming pool and 24 stunning ensuite bedrooms. You have the choice of an onsite ceremony in Macreddin Chapel where intimate vows can be exchanged – exclusive for you and your guests!
Tinakilly Country House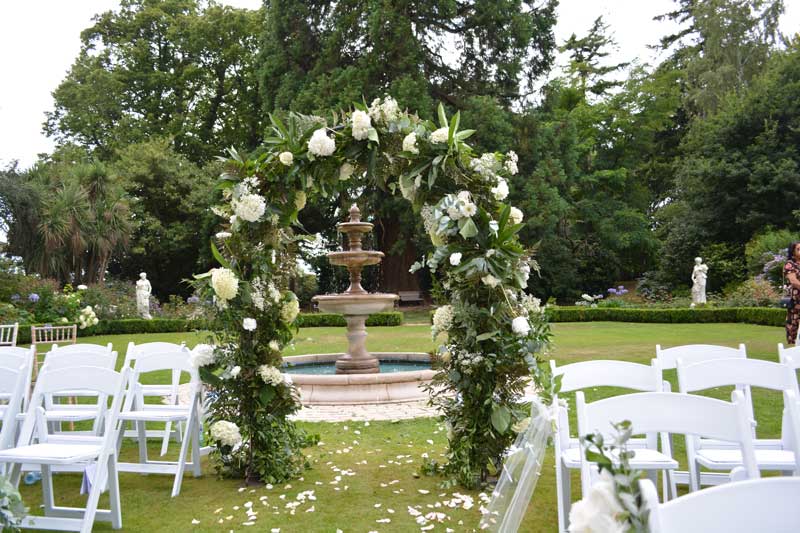 Hidden in a picturesque location on seven acres of garden grounds with beautiful sea views, this charming Victorian mansion is just an hour drive from Dublin. This luxurious wedding venue has been fully restored to host all the historic charm with an old-world feel your guests will adore. There are several elegant reception areas to choose from including the Captain Halpin Suite with stunning sea views, or choose the Asgard Suite marble fireplaces that overlooks the gardens. You also have the choice of a marquee for larger parties.
RELATED TO: The Best Wedding Venues in County Antrim
Rathsallagh House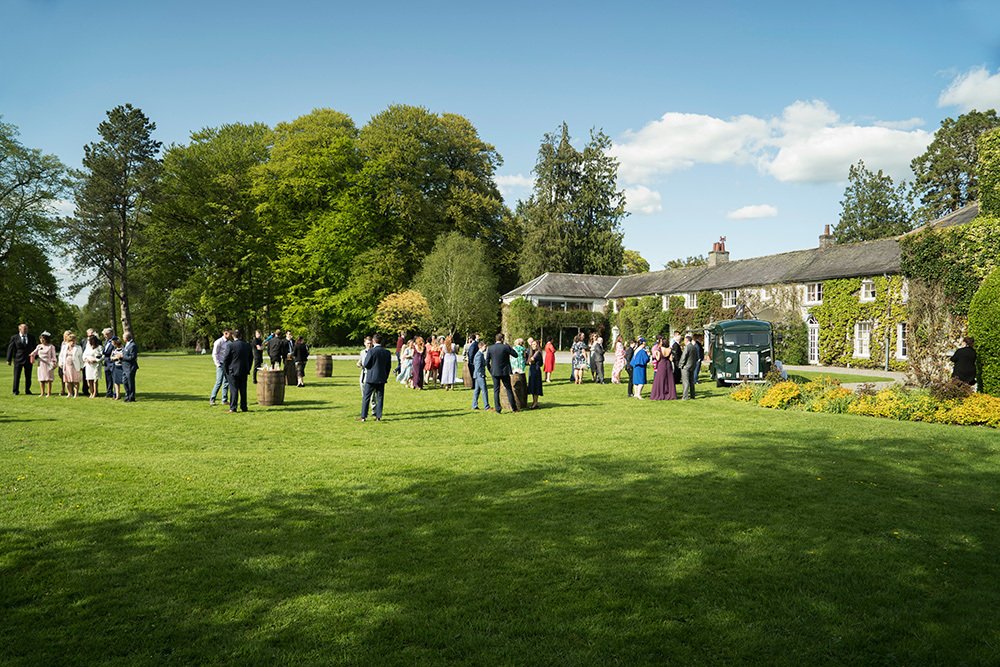 If you're dreaming of a cosy country house wedding, the beautiful Rathsallagh House sits on 500 acres of beautifully manicured gardens and forests. The 17th-century country house is just as beautiful inside as it is out with cosy open log fires, a luxurious dining room and beautiful drawing rooms and suites. It can cater for wedding parties from 50 to 250 and the walled gardens and orangery are ideal for a stylish reception.
RELATED TO: Stunning Outdoor Wedding Venues In Ireland for Spring / Summer
Ballybeg House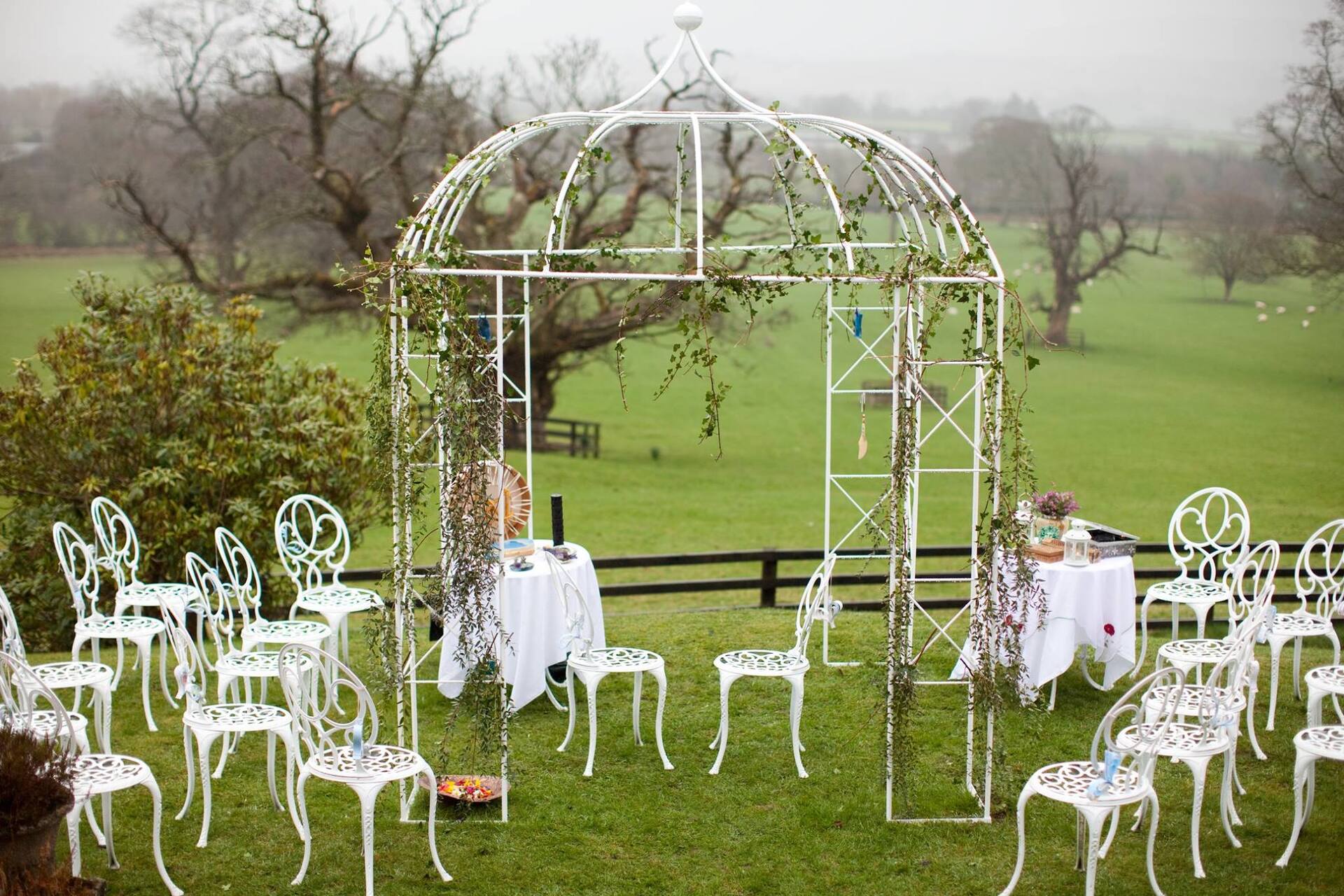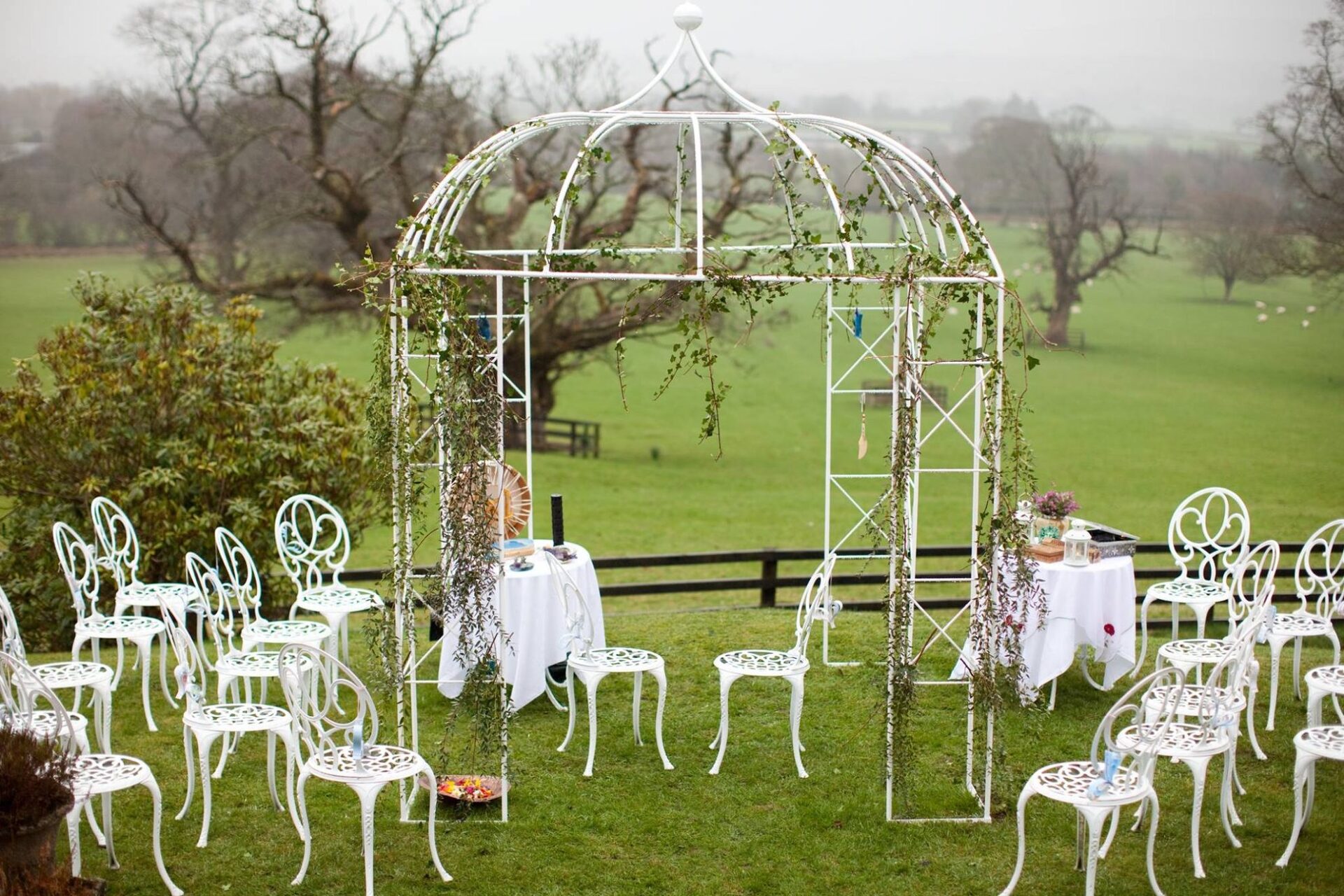 This unique and boho-style venue is nestled in the Wicklow hills with beautiful manicured gardens and a serene peaceful location. For a smaller celebration, Ballybeg House itself is the perfect location for a cosy ceremony or make use of their quirky Victorian-style marquee for a larger celebration which can hold up to 160 guests.
Powerscourt House & Gardens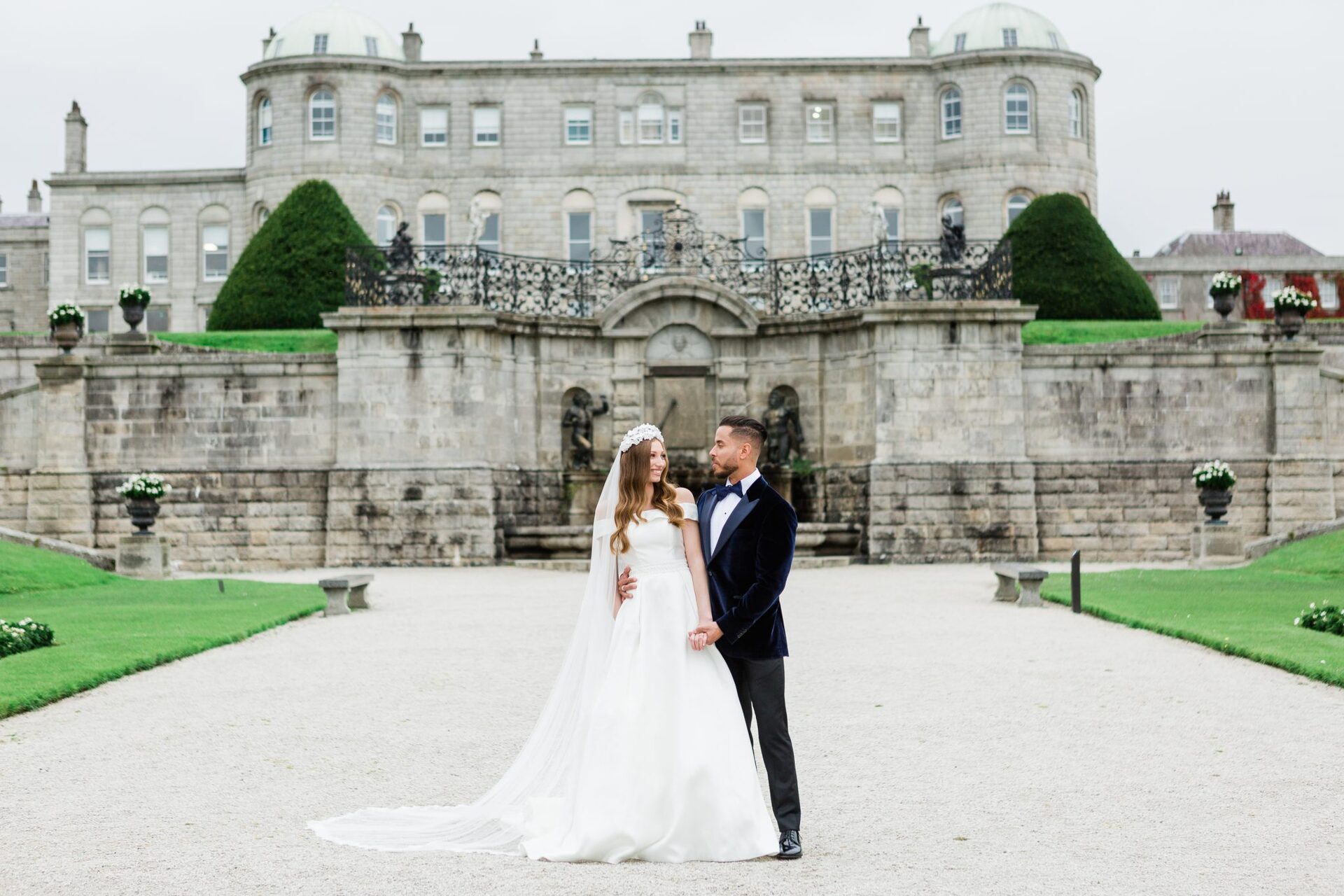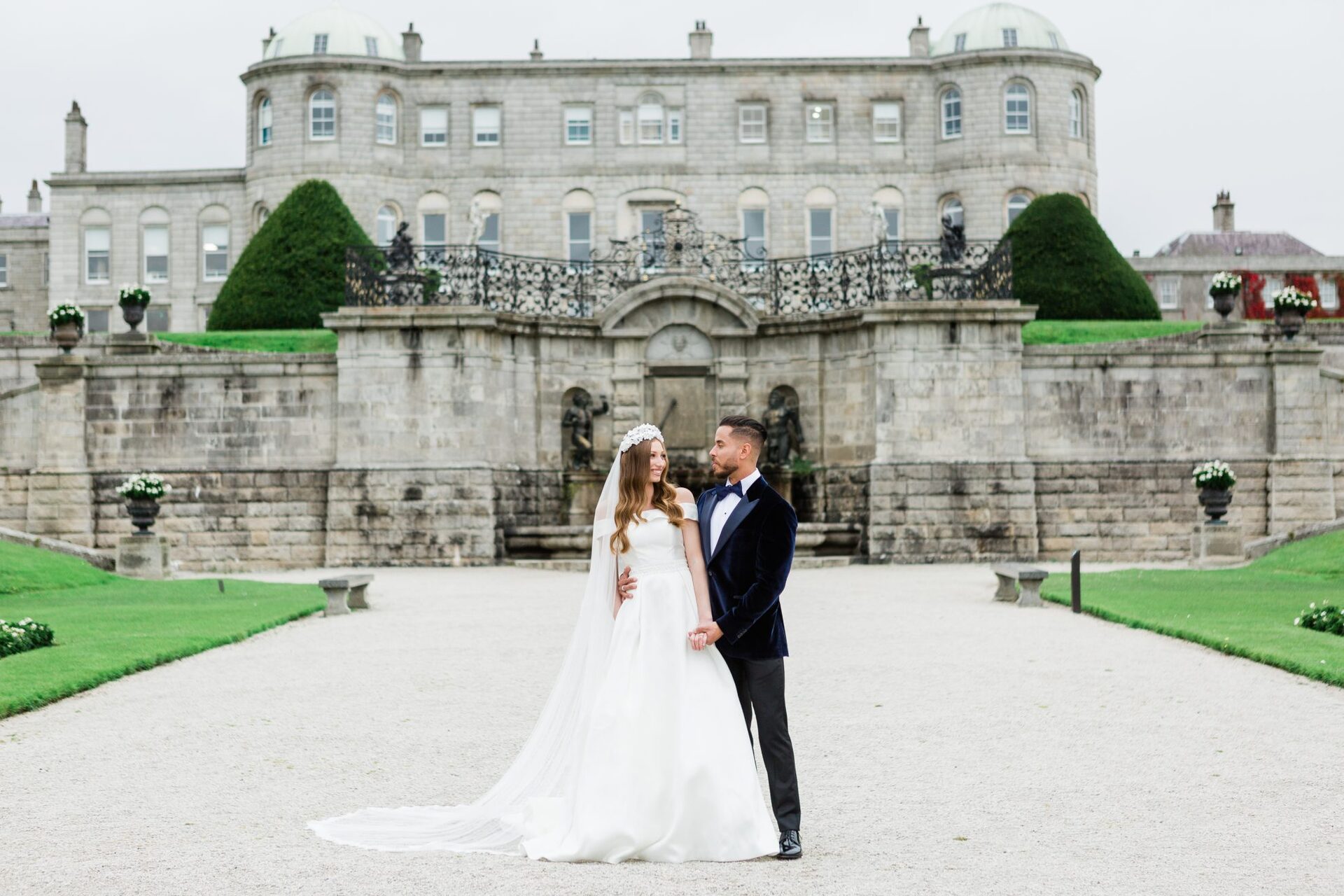 The stunning Powerscourt House and Gardens is nestled in the foothills of Wicklow Mountains and hosts a luxurious Palladian Mansion made for a dream wedding. Full of character and charm from the exposed brickwork in the entrance hall to the glamourous Georgian ballroom and sweeping spiral staircase, this venue isn't short of beautiful backdrops for your wedding album.
RELATED TO: WJ's Top Outdoor Wedding Venues In Ireland
Woodenbridge Hotel & Lodge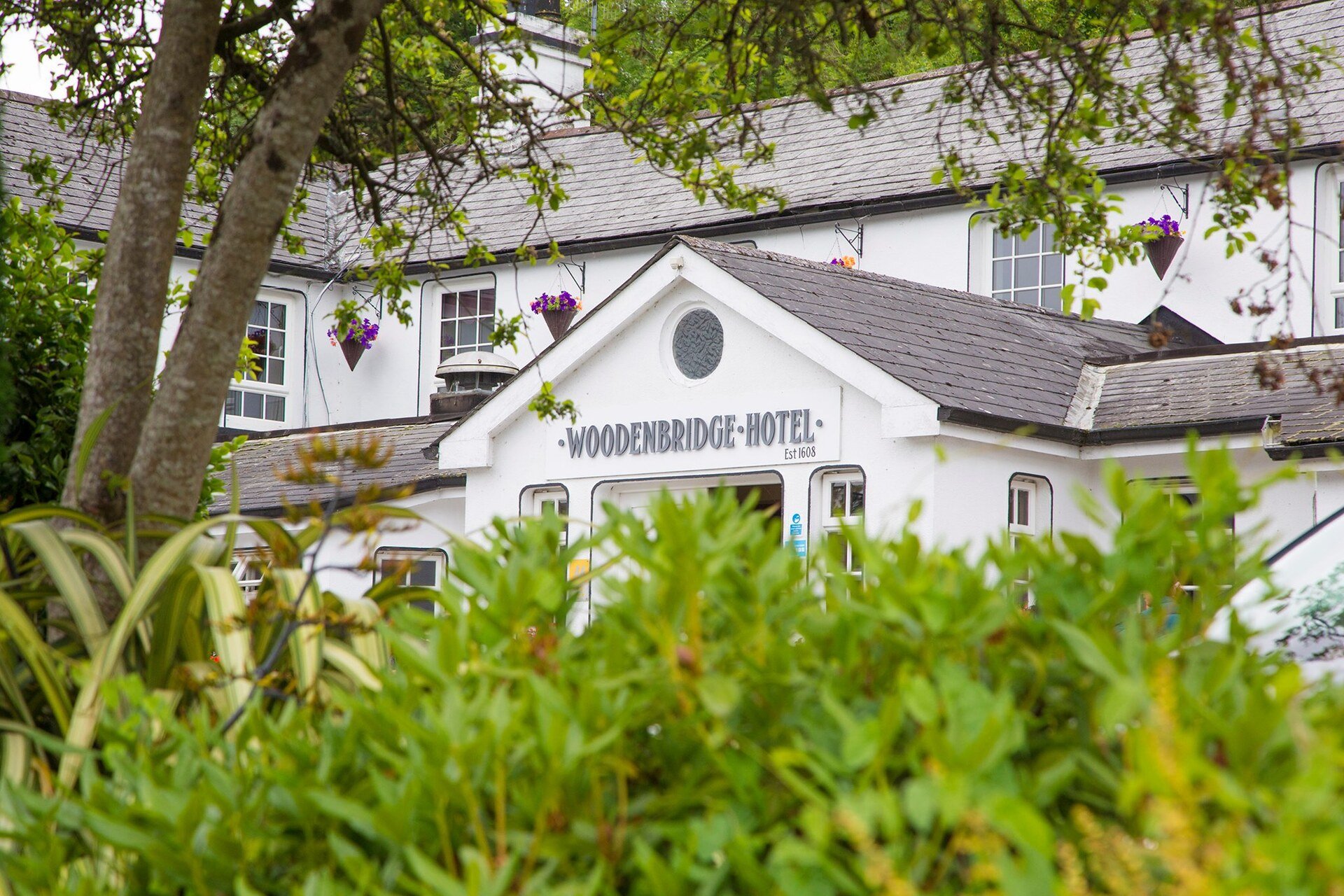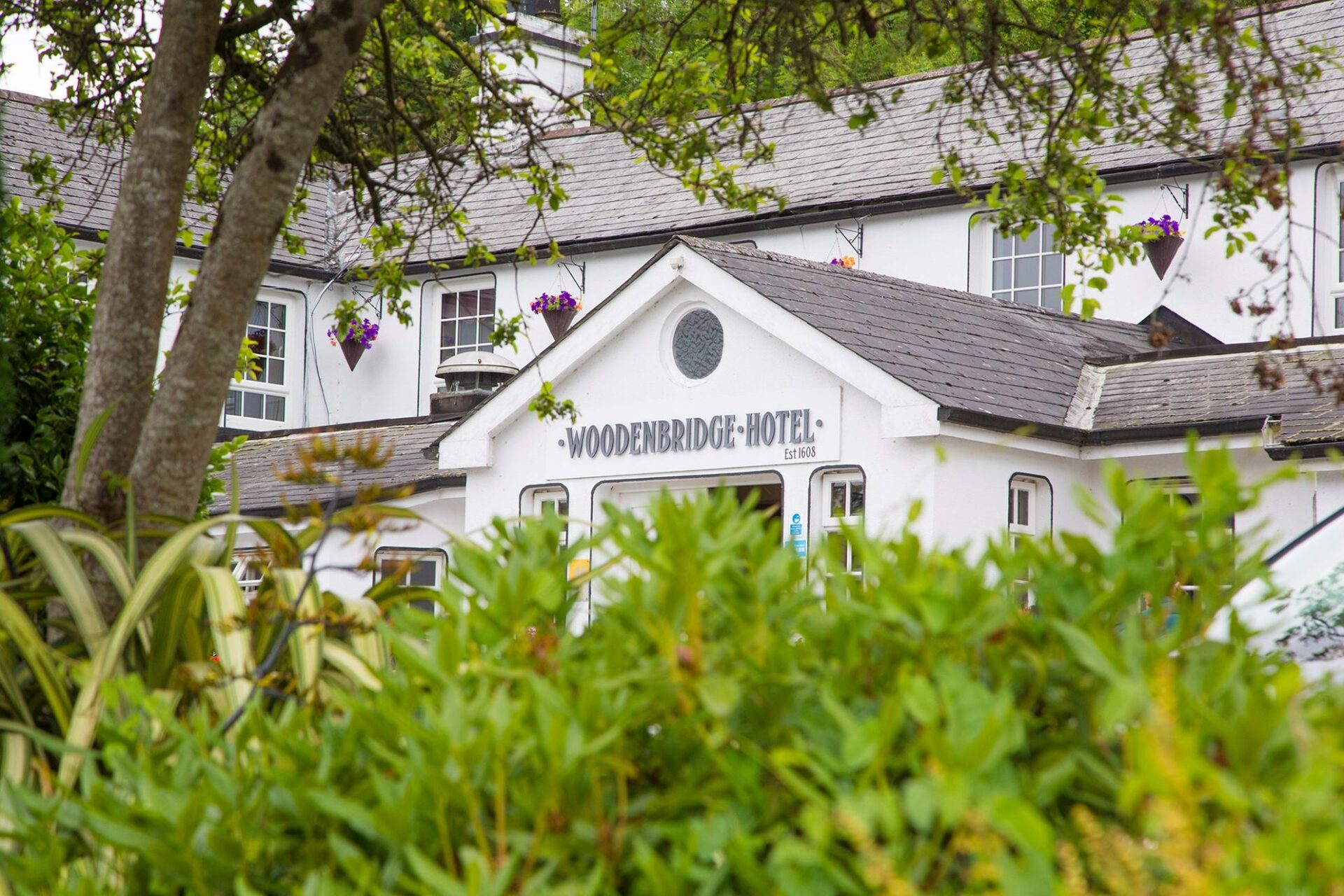 Situated in the picturesque vale of Avoca, the charming Woodenbridge Hotel and Lodge overlooks the serene streams of the Aughrim River. Dated back to 1608, it is one of the oldest hotels in Ireland and is filled with historic charm and character. The elegant banqueting room and Redmond Room with beautiful views of the Aughrim River, is perfect for a large ceremony and the Lodge Room is ideal for more intimate parties.
Parkview Hotel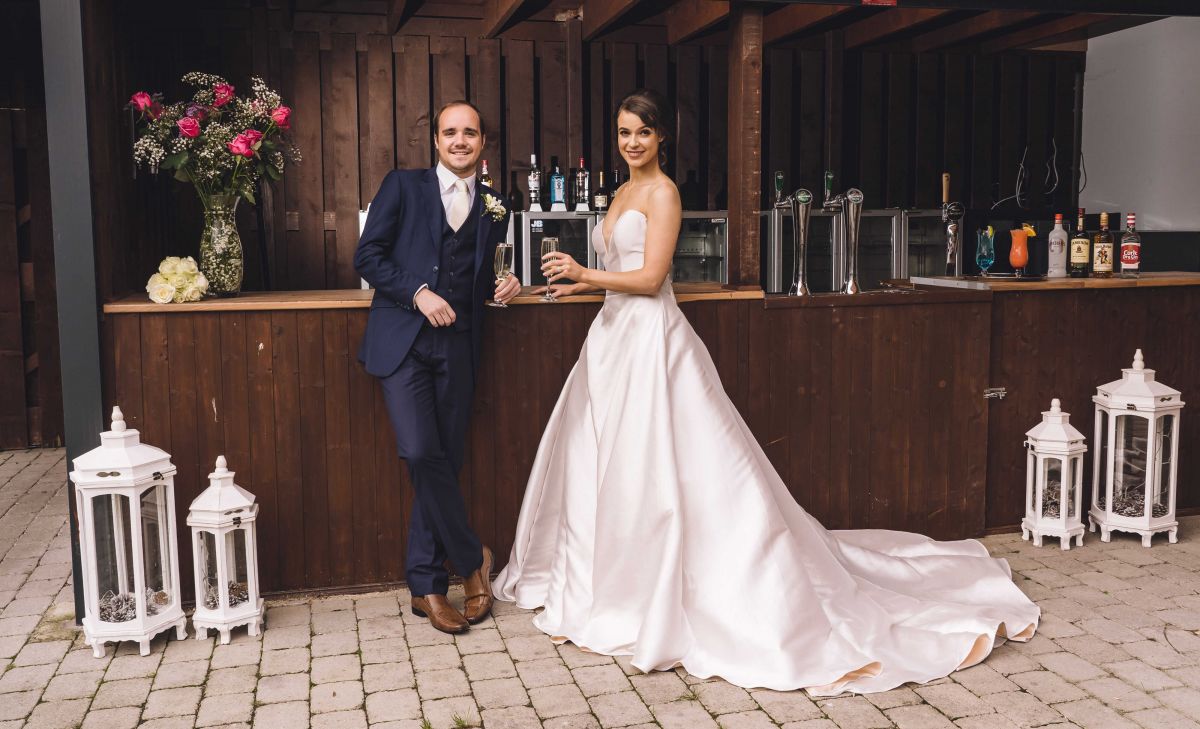 The elegant Parkview Hote is located just 30 minutes from Dublin in Newtownmountkennedy at the base of the Wicklow mountains. It is surrounded by rugged countryside for beautiful photo backdrops and is styled for a modern and sophisticated day. Host your wedding in the famous Park Room filled with natural light and glamorous décor.
RELATED TO: How To Plan The Perfect Outdoor Wedding
Trudder Lodge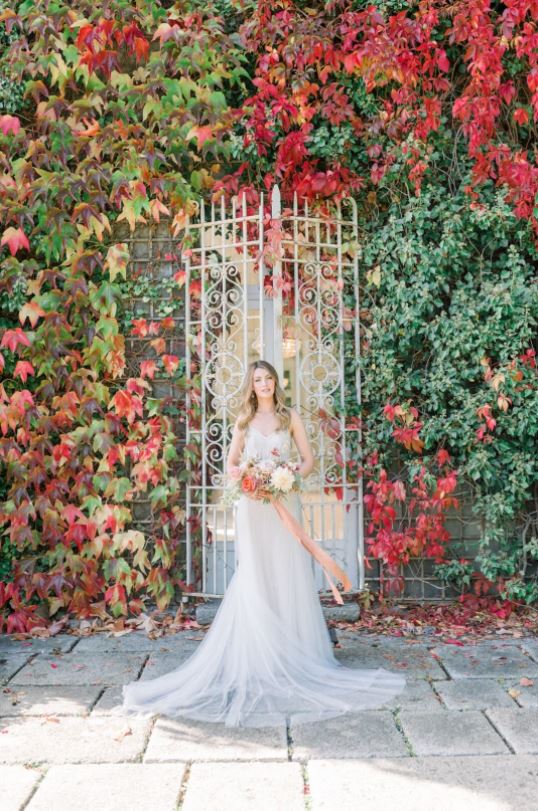 Unique and filled with natural beauty, Trudder Lodge is the perfect location for a fairytale day where you can add your own personal touch. Choose to have your wedding anywhere in the beautiful surrounding grounds – be it the rolling lawn, the walled garden or under your favourite tree! The Garden room provides an alternative indoor space located within the garden where you can say your vows hidden behind the pink rhododendrons and old granite walls under twinkling lights. Narrow pathways around the gardens circle back to the house.
RELATED TO: 18 Glam Wedding Venues in Ireland
The Wicklow Escape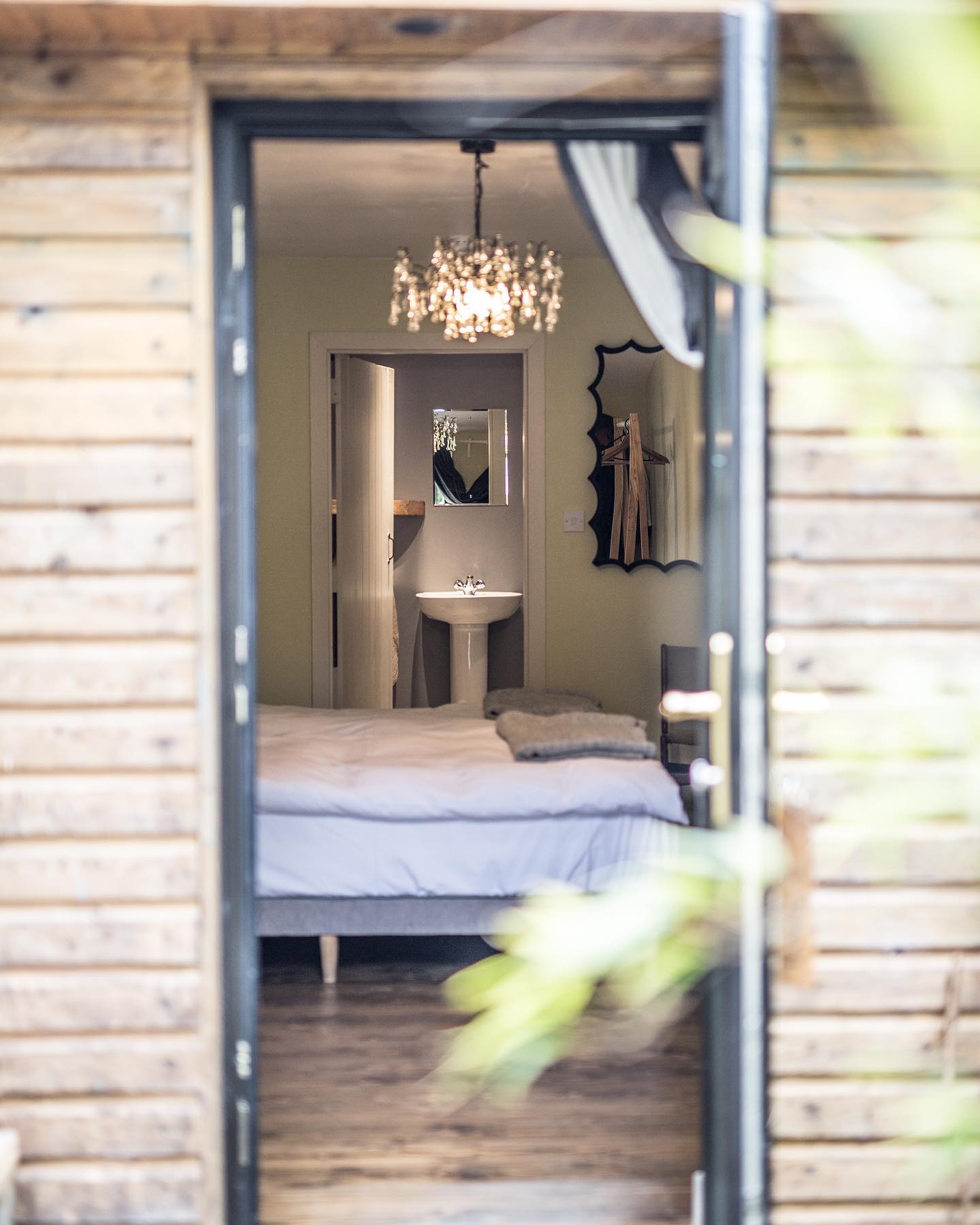 If you dream of an intimate wedding with exquisite food in a stylish venue secluded in nature, look no further. Choose from exclusive ceremonies in the historic long hall or exchange vows in the natural woodland setting or mountain deck in the foothills of the Wicklow mountains. Take your time to relax in the beautiful garden rooms whilst you get ready for your special day.
Still looking for your dream wedding venue? Check out all our trusty venue suppliers in our online directory HERE!
Sign up to our newsletter to get all the latest from The Wedding Journal! Join HERE