Featuring microprints, statement waistcoats and trending colour combos for the fashion-forward groom!
We've already talked about the colour combinations in grooms trends, so let's take a lot at some up and coming suit styles that we expect will be everywhere in 2022 and beyond!
After chatting to so many brides and grooms in our real life weddings, we've noticed most grooms are looking for a simple yet stylish option that will not date as quick as some of our bold and jazzier styles. So if you're still on the look out for a timeless wedding suit, keep on scrolling for some style inspo…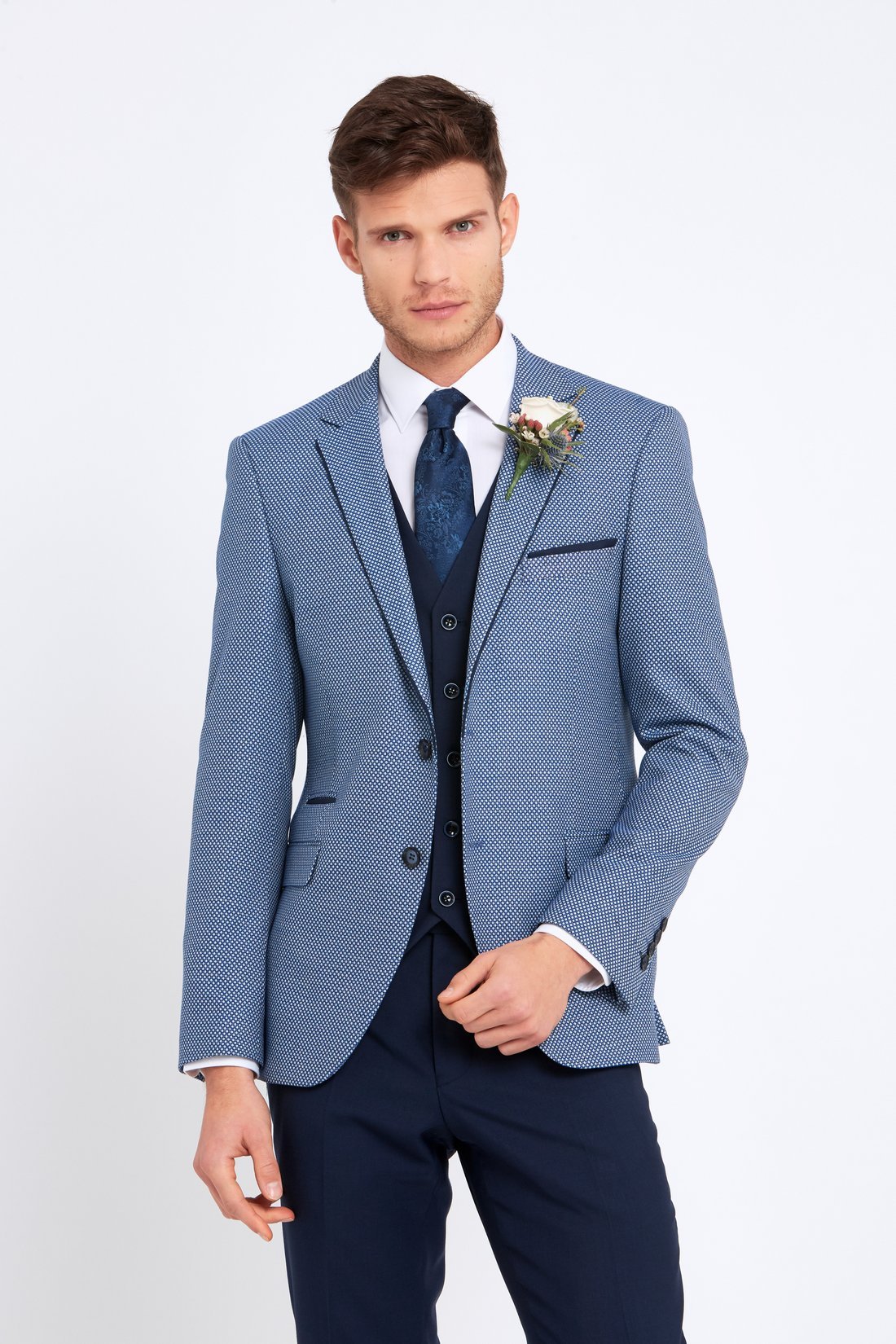 Microprints
Although we love a bold oversized prints, these mini print patterns are really having a moment when it comes to grooms trends – and we love it! There's something about the miniature details that draw the eye and give your suit a stylish yet subtle finishing touch. This could be your jacket, waistcoat or tie while keeping the rest of your look a simple solid colour for contrast.
RELATED TO: Protocol for Men Reveal The Most Popular Suit Style for Grooms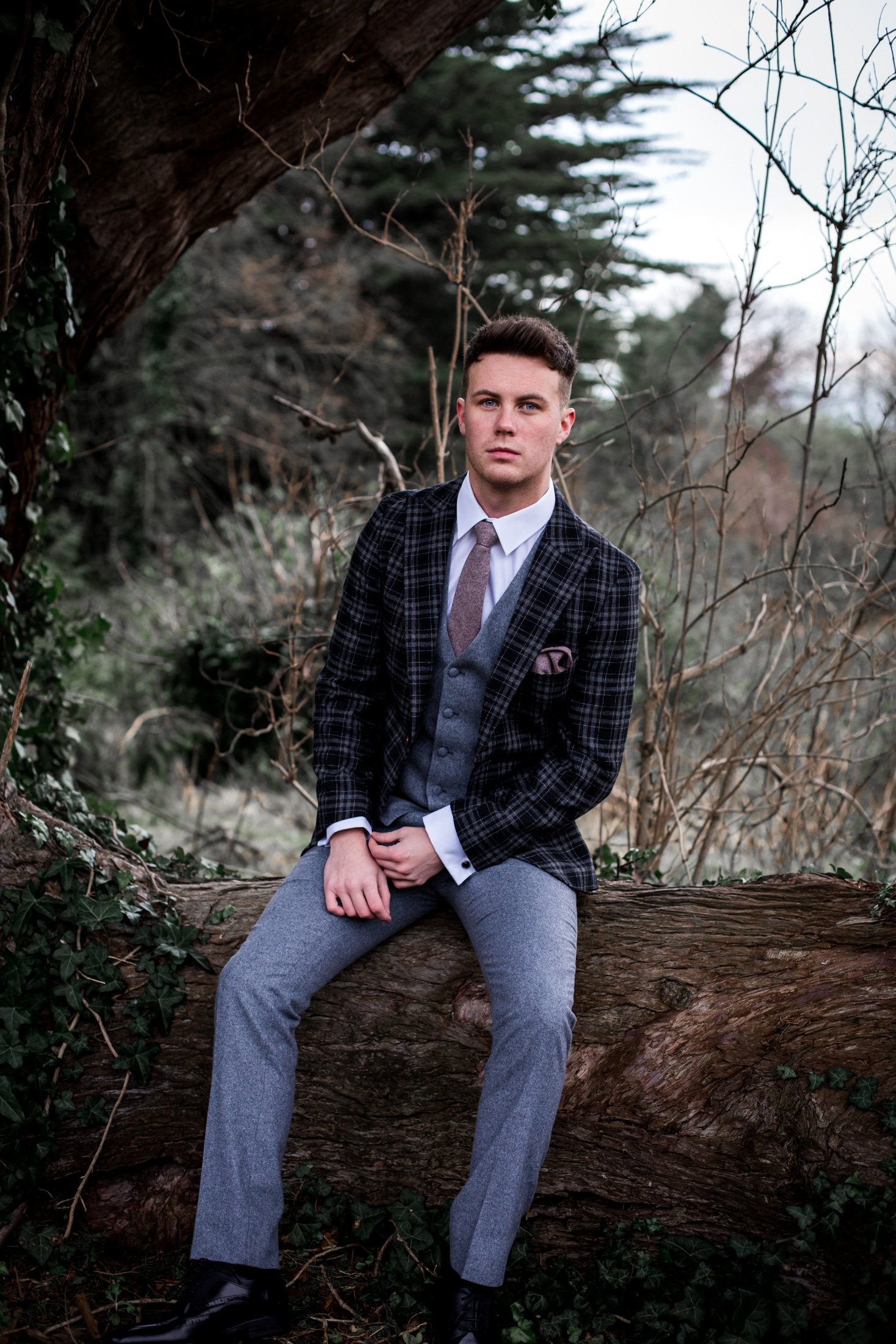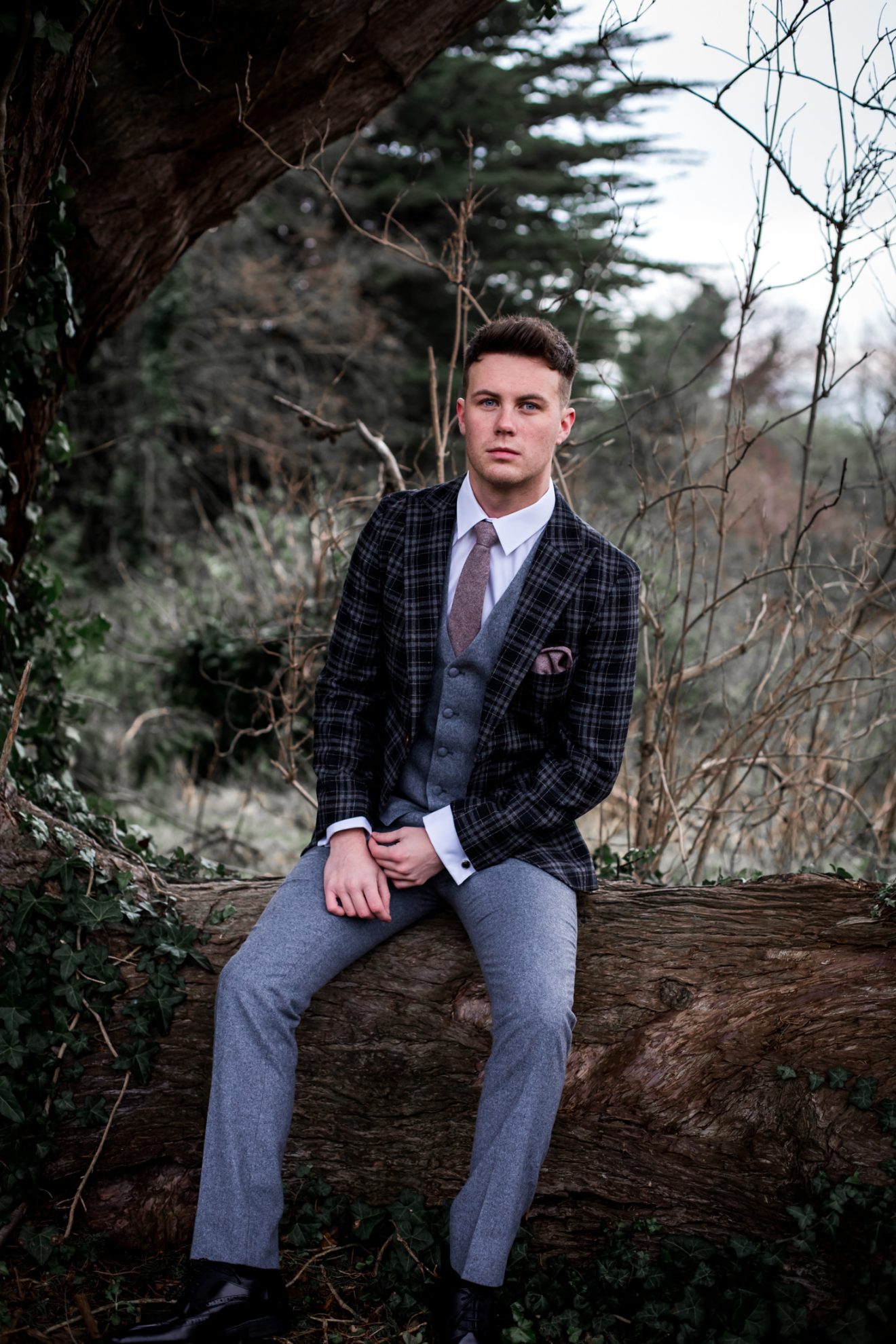 Rustic Tweeds
As winter weddings are on the horizon, we are seeing a huge shift towards tweed suits in array of styles and shades. This look works particularly well for a rustic castle or country house wedding, but can also be worn in spring and summer affairs with some light tweeds incorporated in the jacket or waistcoat.
Oversized Checks
We love an oversized check moment! This is a great way to give your wedding suit that WOW factor and pull your entire look together. This modern trend is seen especially in chic city weddings, but can work for almost any occasion. We see this trend a lot with dark navy and light blue colour combos which look amazing in wedding photographs!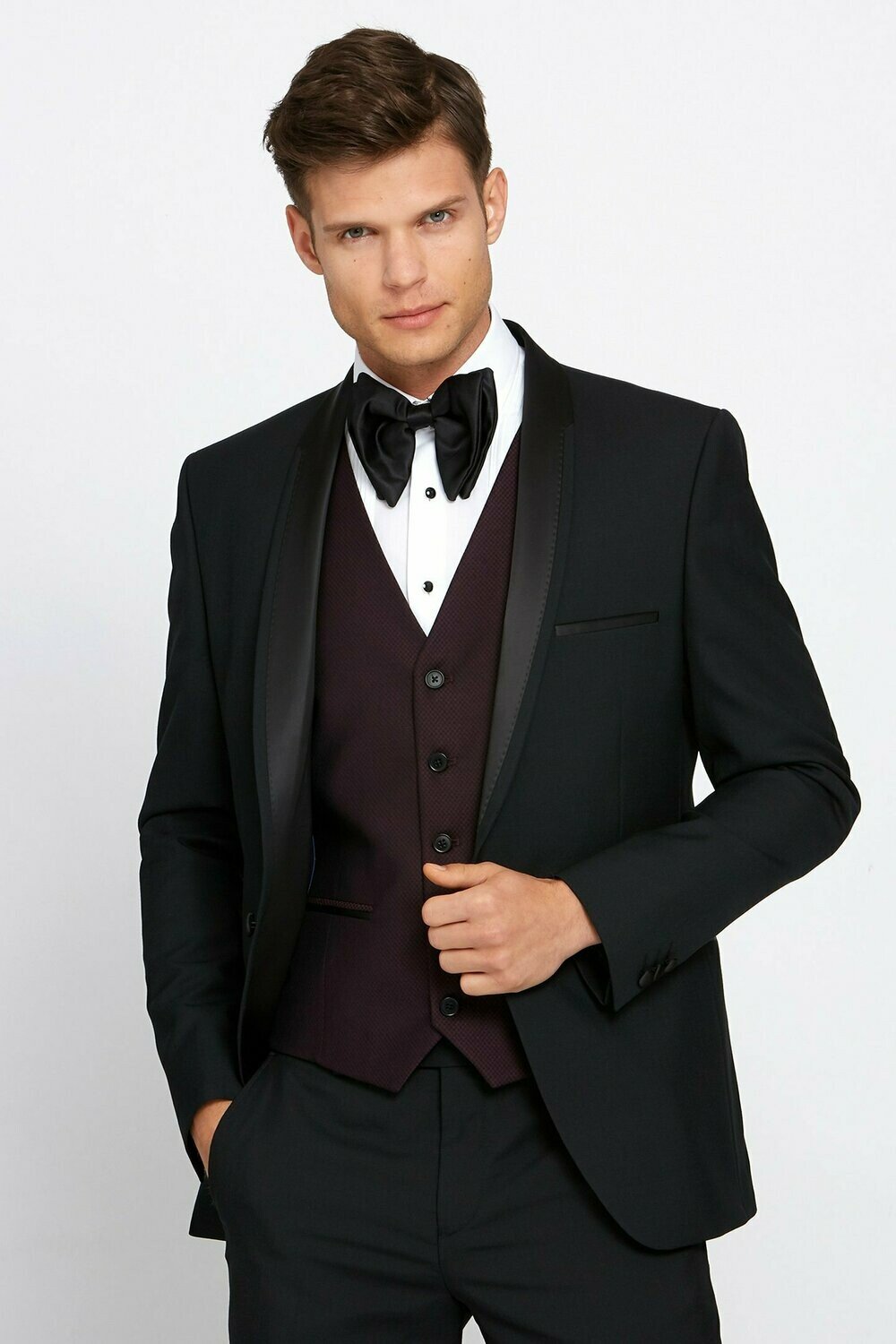 Eton Wine Waistcoat stocked at Nineteen 83

Black & Burgundy
While navy and blue are staple colours for grooms, we are seeing more grooms daring for a burgundy and black combo – especially in autumn and winter weddings! The deep wine colour paired with a statement black adds just the right amount of luxury and drama.
READ OUR LATEST MAGAZINE ISSUE – SUMMER 2021 OUT NOW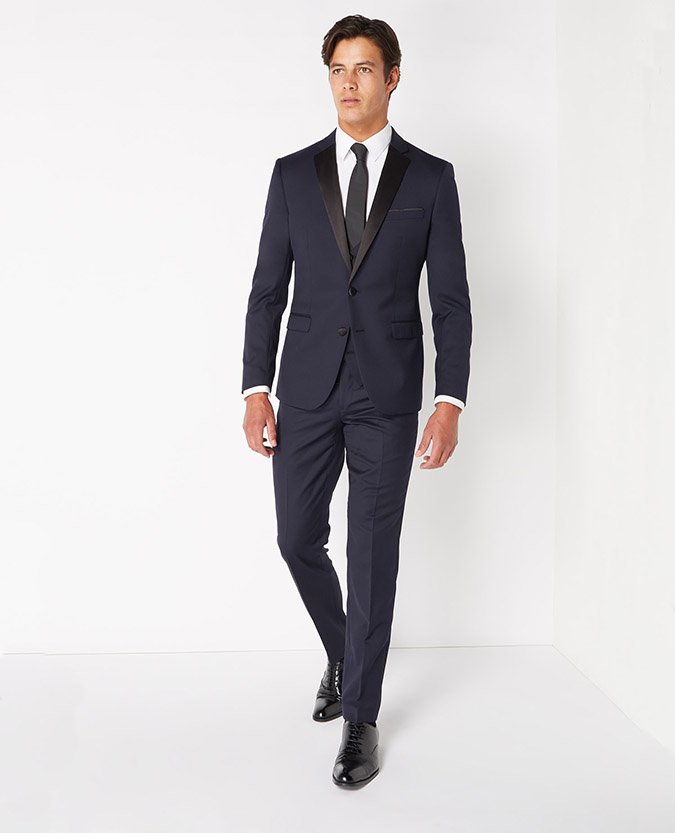 Slim Fit Suits
Amongst one of the biggest grooms trends we are noticing now more than ever, are slim fit suits. Long are the days of a relaxed fit and long tails. Today, it's all about sharp silhouettes and razor sharp tailoring where you guy can feel confident and comfortable!
Beige Blazers
A nude or beige blazer paired with a navy trousers or waistcoat is a dreamy convo we're seeing in a lot of spring and summer weddings! Although, with the right accessories and styling, this can work for all seasons. We especially love this colour with a tweed rustic fabric for that perfect finishing touch.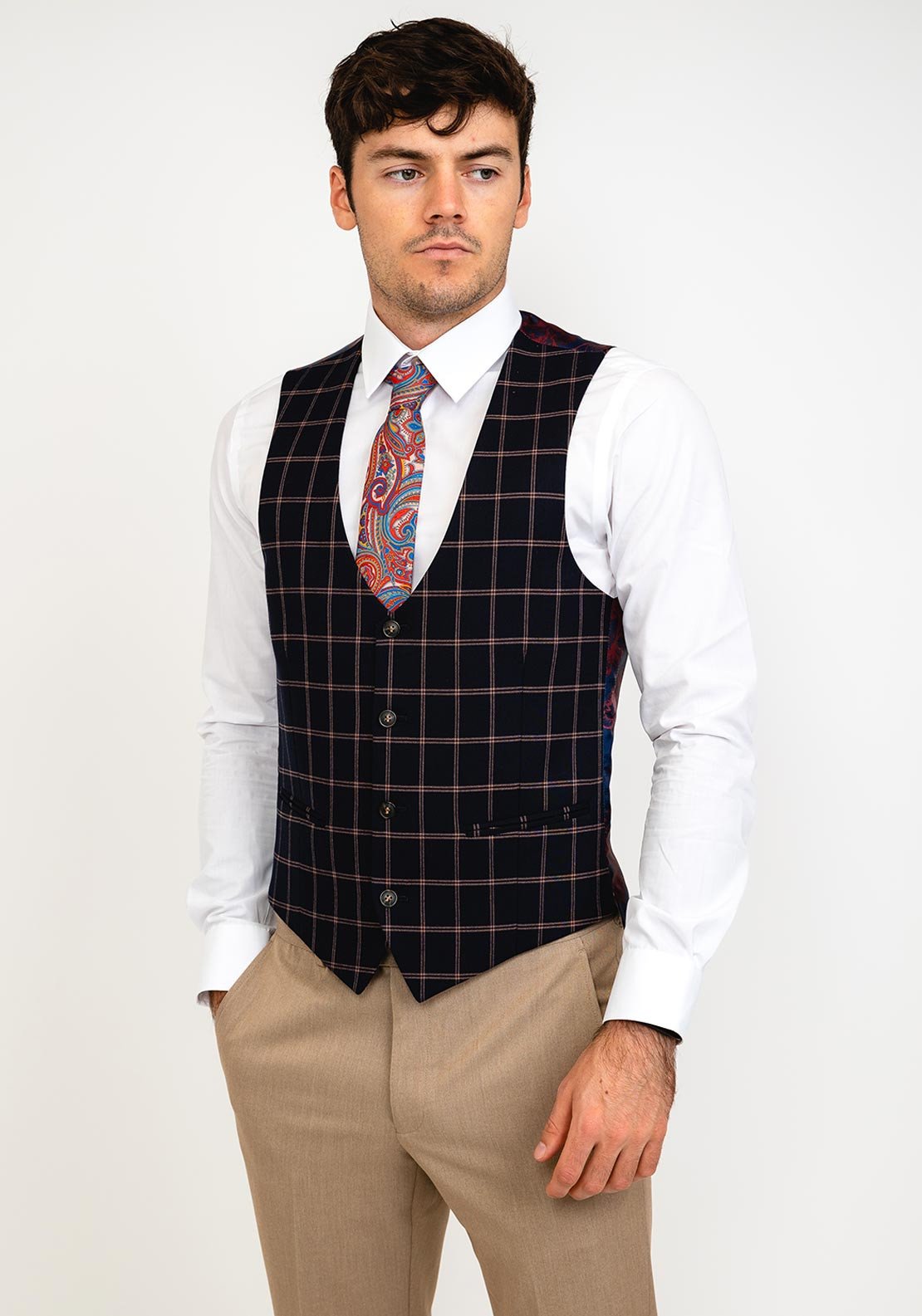 A Statement Waistcoat
If you're on the fence about following fashion-trends and opting for a safer style, why not do both! You you can choose any of our trending styles from our list above and pair this with a statement waistcoat in a contrasting colour or print trousers and blazer.
If you're still looking for your dream suit style, check out all our groomswear suppliers HERE

Sign up to our newsletter to get all the latest from The Wedding Journal! Join Here>>>>http://eepurl.com/ck9vLb