It's welcome news for couples waiting to tie the knot, now that hotels have opened across the Republic – here's the latest on what's happening.
Hotels in the Republic got the go-ahead to open on June 2, which is great news for weddings – some venues had already been open for essential services, but the change in restrictions will make a huge difference to those who are still waiting.
For Northern Ireland, the good news came earlier – hotels opened on May 24, along with other tourism facilities.
Hotel users will still have to abide by many of the restrictions we have grown used to over the last year – staff will be wearing face coverings and guests will have to do the same in shared spaces, unless having a meal or drink or using the swimming pool.
As for weddings in the Republic, 50 guests are currently able to attend the ceremony itself and 15 guests can attend the reception if it is outdoors, or six if it's indoors, not including the bride, groom and staff.
A photographer will also be allowed and the reception must be a sit-down meal only. Live music and dancing aren't currently allowed.
RELATED TO: Small Weddings – How to Wed Like a Celeb
However, from June 7, wedding receptions in the Republic can have up to 25 people in attendance, rising to 50 people from July 5.
In line with public health advice, further lifting of restrictions is expected to take place in August, including an increase in the number of guests at wedding receptions to 100.
Kilronan Castle Estate, which opened on June 2, says it will be hosting weddings by the end of the month and is eyeing an extremely busy season.
Sales and marketing manager Samantha Keeling says: "The other weddings we had for June had been moved to next year or another time.
"We're trying to make sure the day the bride and groom have is as close as possible to the day they had envisaged when they were having 250 guests.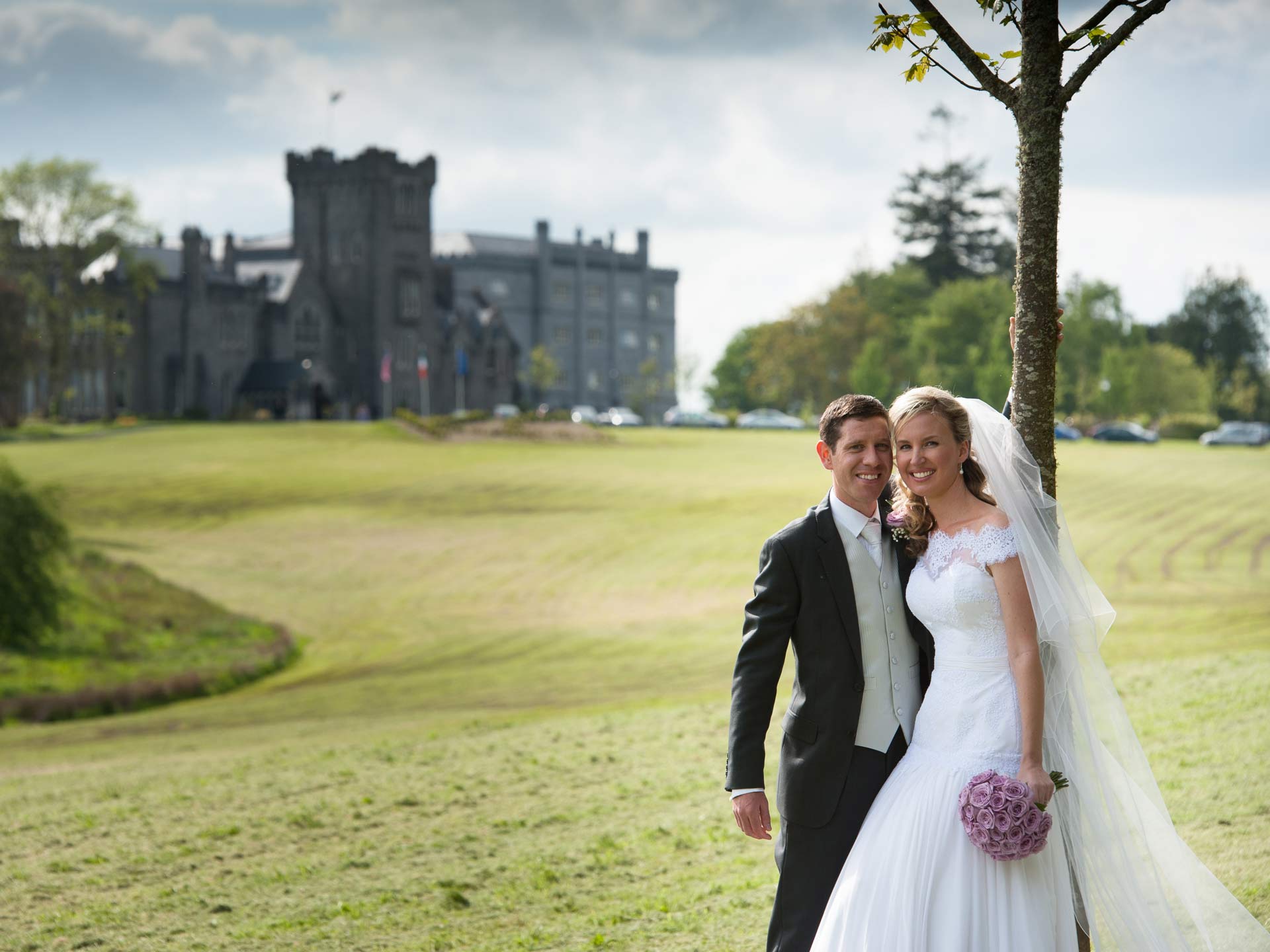 "At the moment, there's no live music and the bar closes at around 11pm, but these are the current restrictions and that could change in the next couple of weeks. But if everything goes to plan, the numbers will be up to 100 in August."
At the moment, hotel restaurants and bars in the Republic will be open to residents only, but outdoor terraces can be open from June 7 for non-residents.
Social distancing will be set to one or two metres, and that could dictate whether there will be a time limit at your table – if so, it will be 105 minutes. For tables that are two metres apart, there will be no time limits.
Still looking for your perfect venue? Check out all our wedding venue suppliers HERE
Sign up to our newsletter to get all the latest from The Wedding Journal Join Here>>>>http://eepurl.com/ck9vLb