Congratulations, you're engaged!
You have a new fiancé – and a shiny new rock on your finger to prove it. The first days of your engagement bubble are sure to feel like a whirlwind. With people to tell, to-do lists to write and a ring to insure, it is easy to feel overwhelmed!
Fear not as we are sharing the top 14 things you need to do once you're engaged.
1. Take plenty of engagement pictures with your Fiancé
This is the moment you have been waiting for! Make sure you take plenty of pictures with your partner fiancé, and your new diamond ring! These pictures will be something to cherish forever!
2. Tell your nearest and dearest
Before you announce your news to the world, it is important to tell those closest to you. If your fiancé went the traditional route and asked your father's permission or your mother's opinion on the ring, they may already know an engagement is on the way. But phoning them after you have said yes will be a moment you will look back on fondly.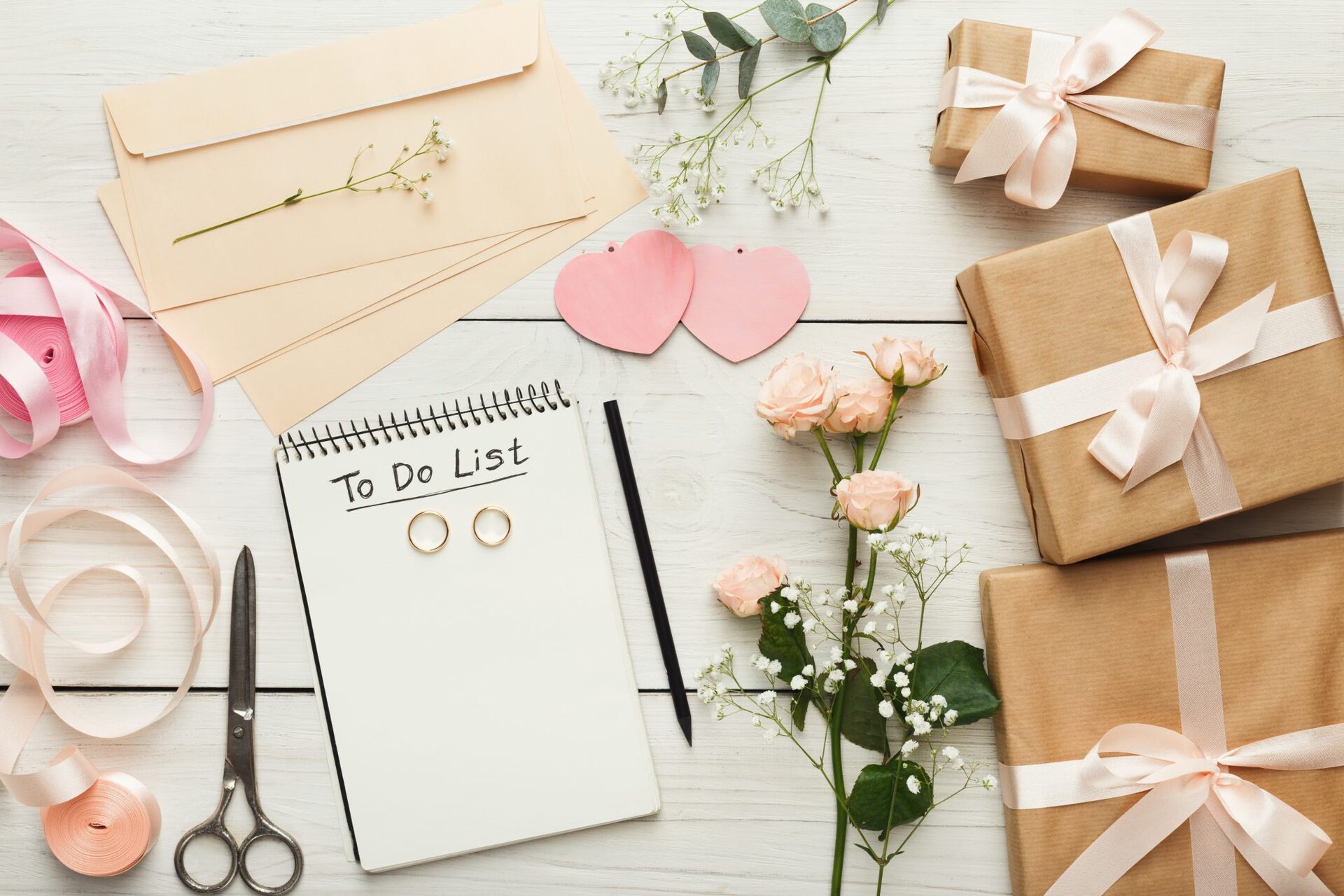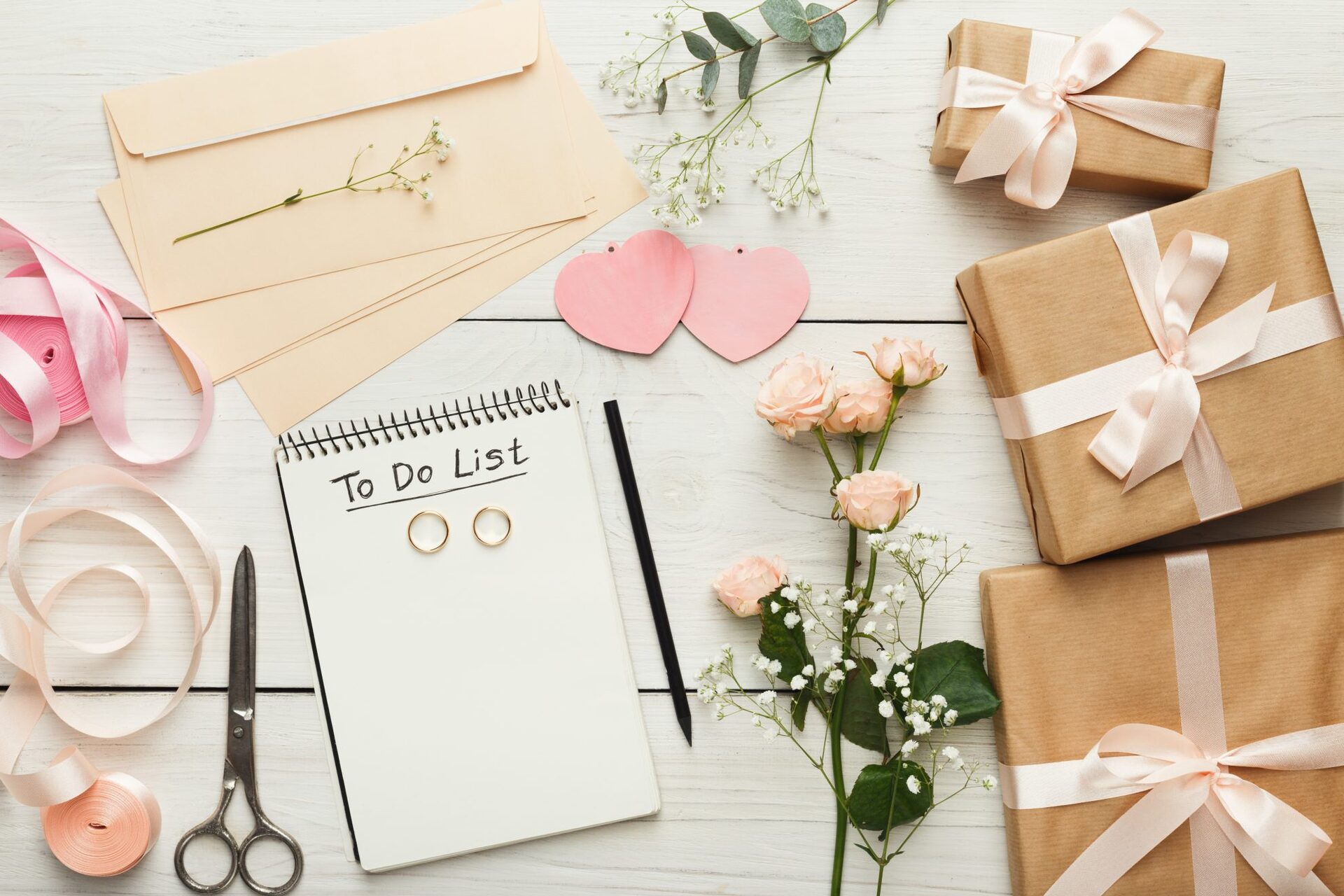 3. Get a manicure
Your hands are going to be in the spotlight for the next while so have them photo ready and treat yourself to a lovely manicure. You don't want chipped nail varnish taking away from the new sparkler on your finger. Even a natural look with clean and shaped nails will complement your ring beautifully!
4. Get your ring insured
Your engagement ring might be one of the most expensive pieces of jewellery you will own in your lifetime so make sure you get it insured!
RELATED TO: What Can I Ask My Bridesmaids To Do?
5. Get your ring sized
Some people do that extra bit of research and buy a band that fits their partner's finger perfectly. If this doesn't sound like your partner – don't worry! Most of the time, small adjustments will need to be made to the band to ensure the ring fits comfortably and is not sliding off. The last thing you want is a lost engagement ring!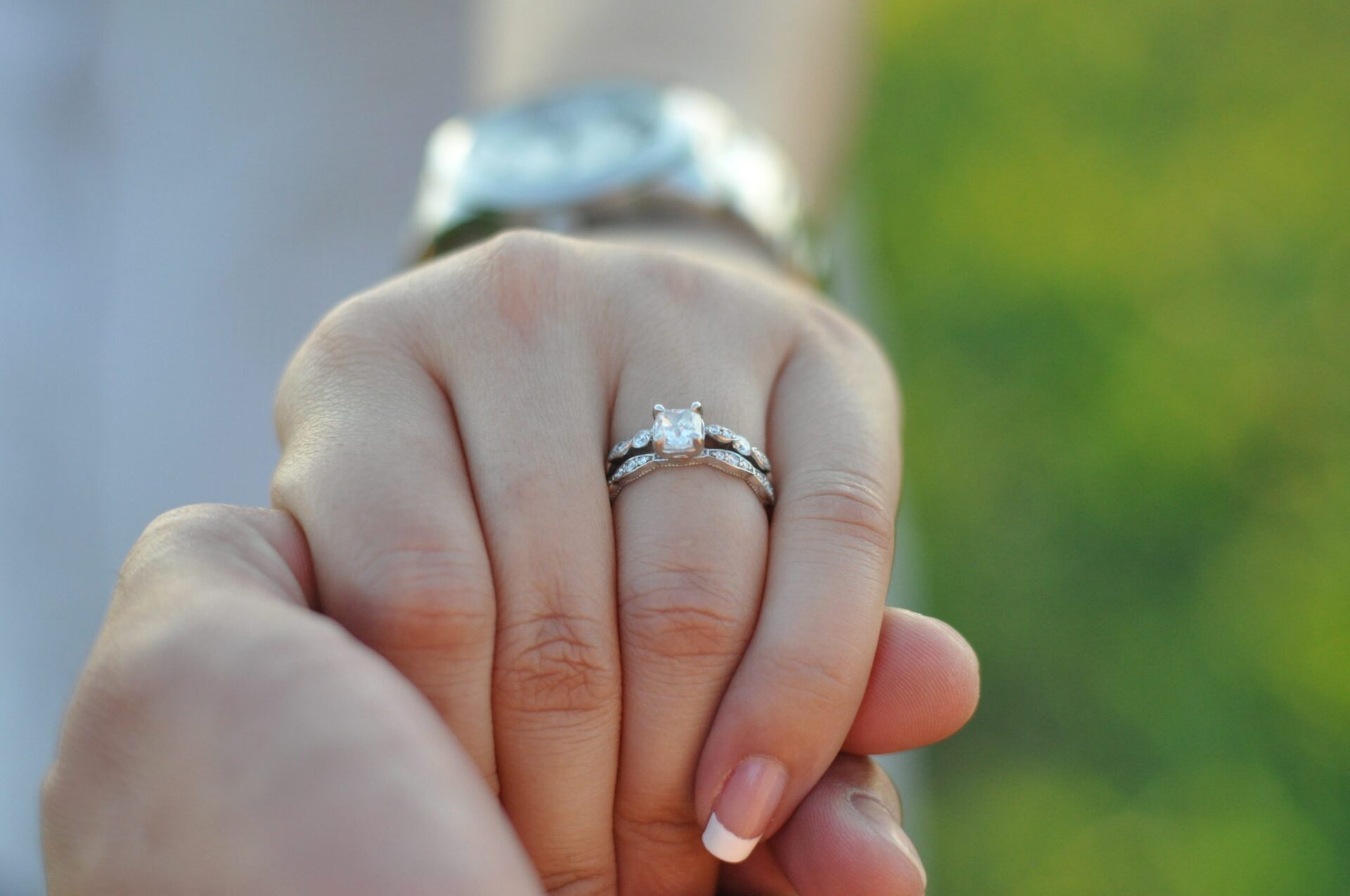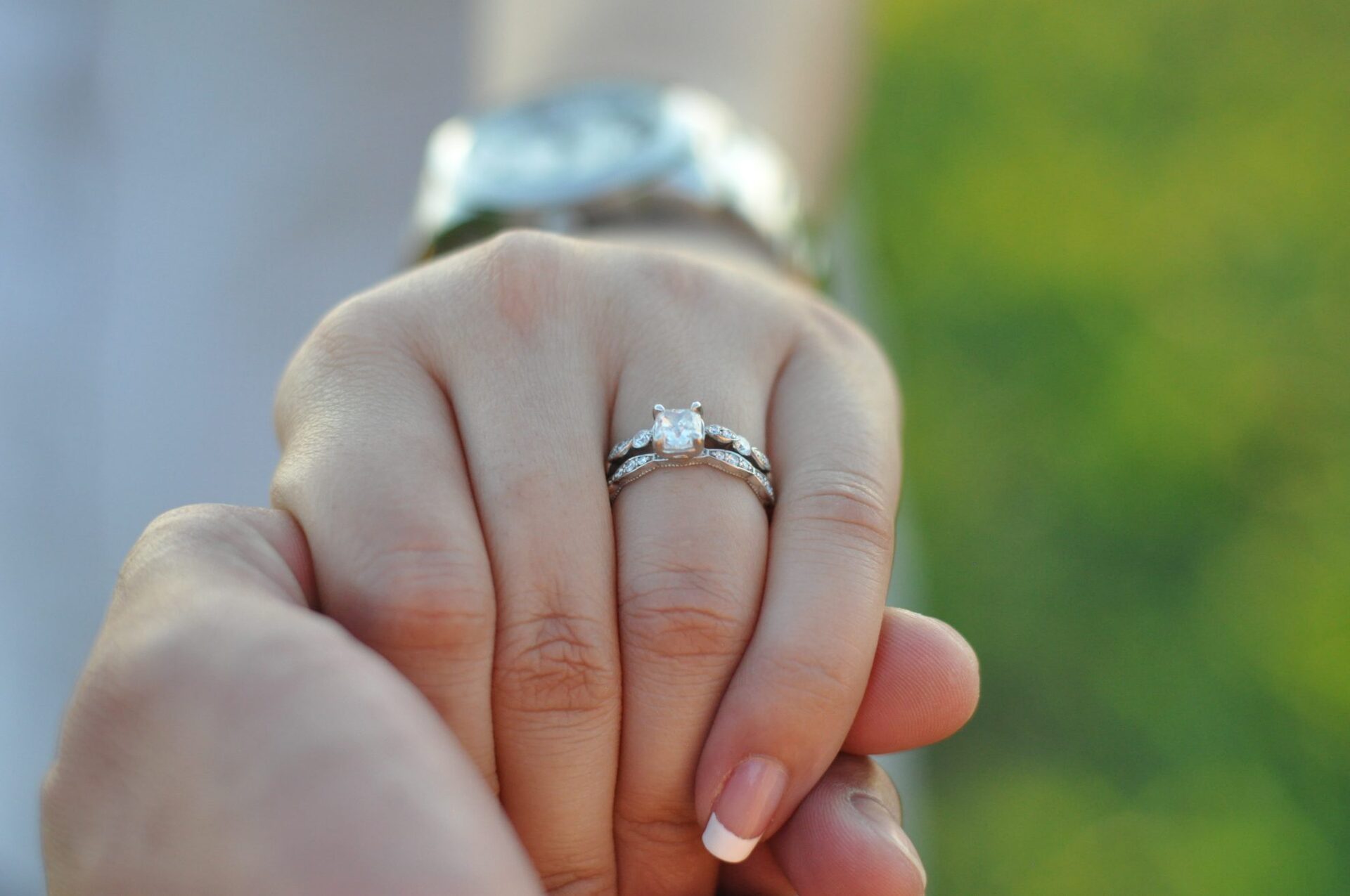 6. Start gathering some inspo
How many of you have already started a wedding Pinterest board? We have! Places like Pinterest and Instagram are a great source of inspiration and bringing your ideas to life. Create an account and start saving some pictures that you like. You may even notice a theme starting. Get inspired with Ireland's Wedding Journal's Instagram and Pinterest accounts.
7. Start a wedding savings fund
It's no secret that weddings can be expensive. From the dress to the venue and flowers to suits, it all adds up. Once you are engaged, start a weddings saving fund ASAP! Those spare pounds and pennies won't be long adding up.
8. Think about budgets
Following on from the saving fund, it might be a good time to start thinking about your budget. While you do not need to have your final budget set it stone, you can discuss with your partner what is a wedding must-have and what is a nice-to-have.
RELATED TO: 11 Things I Wish I'd Known Before Planning A Wedding
9. Celebrate!
It's not all budgets and planning right away. As exciting as planning a wedding might be, make sure to take some time to celebrate your engagement. Whether you are with your friends, having a meal with the family or a quiet night just the two of you, your news is worth celebrating! You are engaged after all!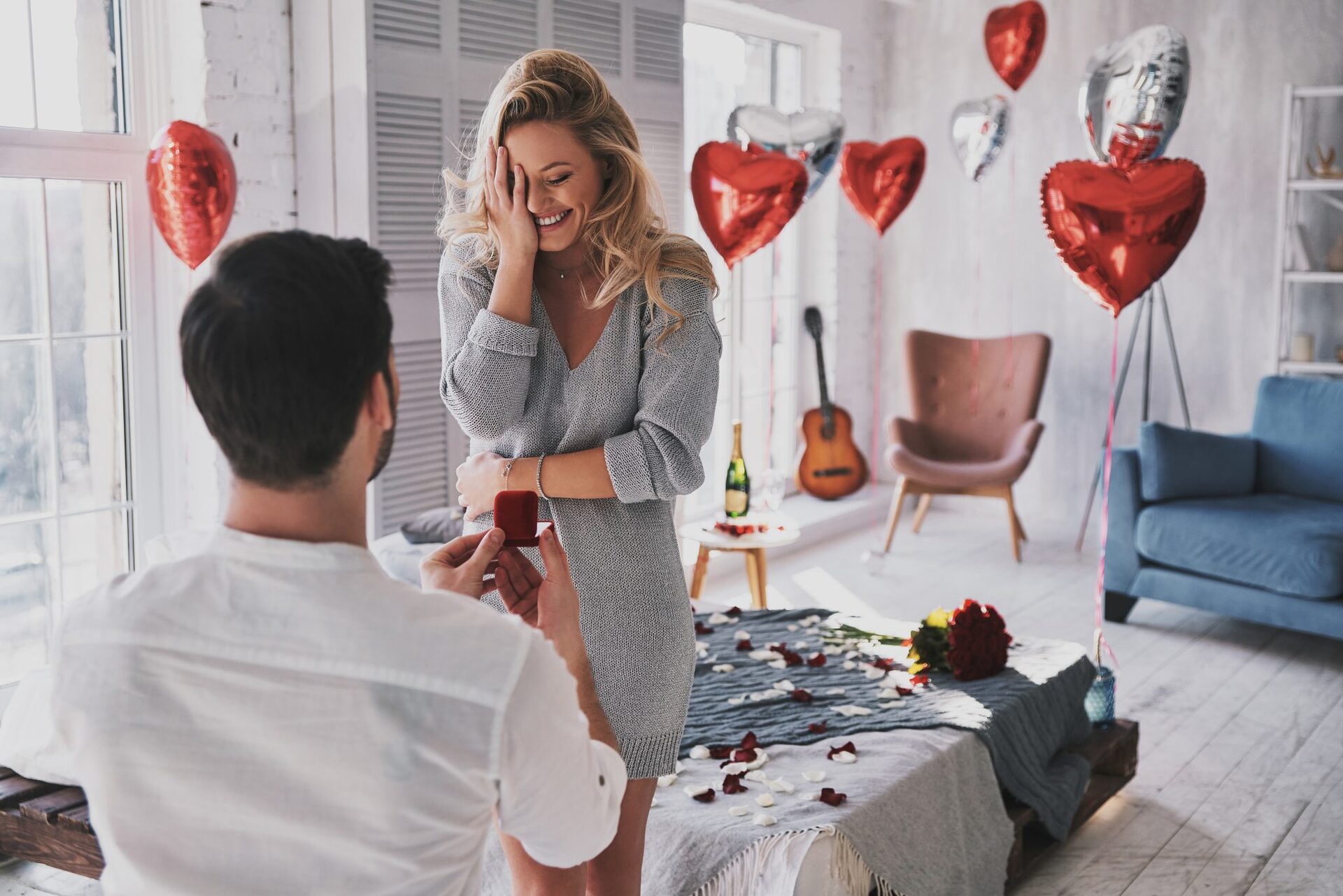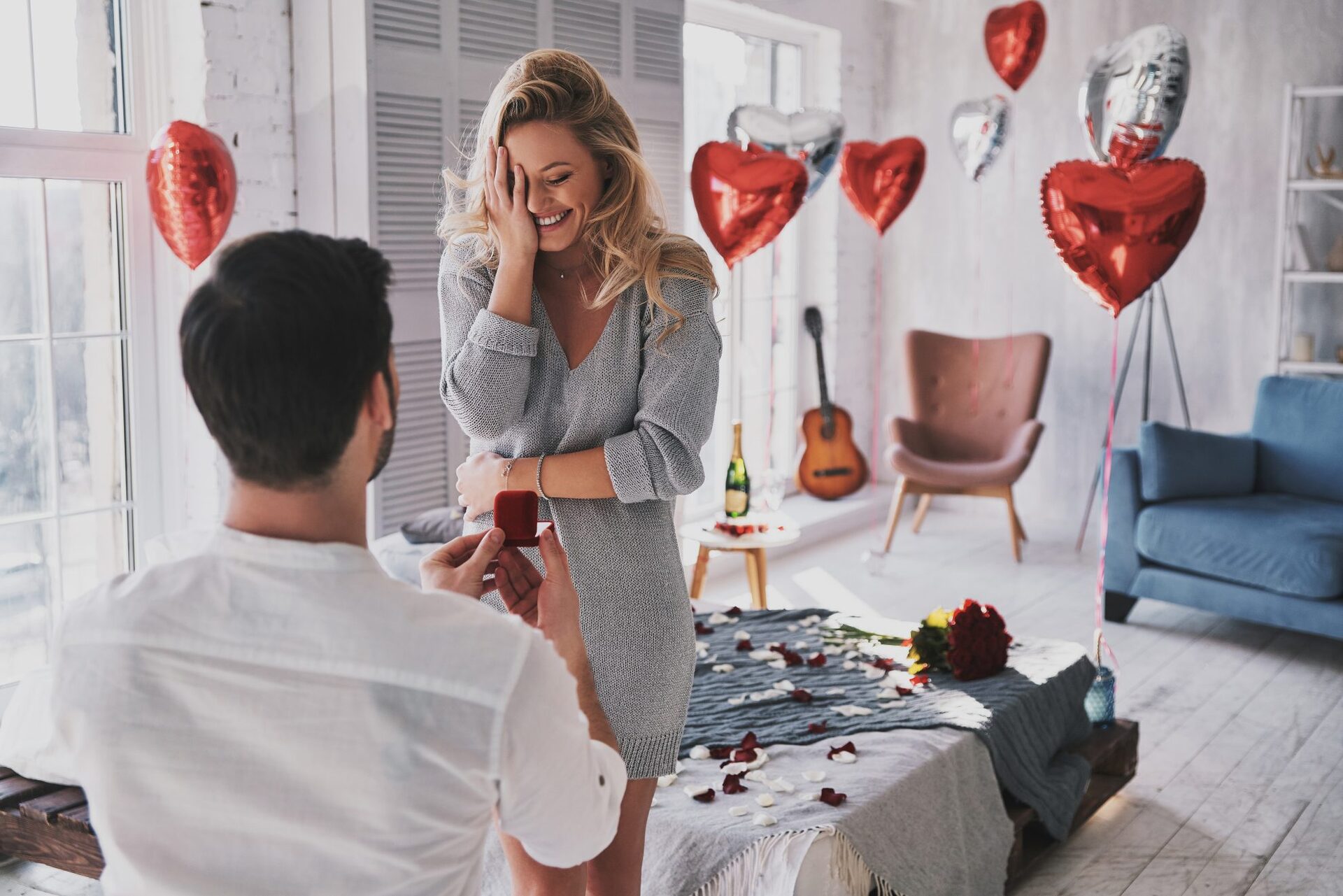 10. Join a group for brides
Who is the best people to share tips and tricks for planning a wedding? Other brides of course! From money-saving tips to wedding decor hacks, speaking to other brides is a great source of information. Join Wedding Journal's VIP Facebook group and get chatting with other brides-to be!
11. Research venue options
You don't need to find 'the one' just yet but it is never too early to start looking for venues. Begin making enquiries as soon as you are engaged to help you work out your budget, set your date and determine how many guests you can invite. There are so many different venue styles to choose from and it is important to know what style you like: a castle, barn, stately home or pub?
RELATED TO: Everything To Include In Your Wedding Invitation Suite
12. Start thinking about your guest list
Once you have your venue narrowed down, you can begin to think about your guest list. You need to be on the same page as your partner when it comes to your expectations about the wedding. Will it be a large celebration or an intimate gathering? While you do not need to know the final numbers right away, you can start by jotting down some names to predict the size of your party.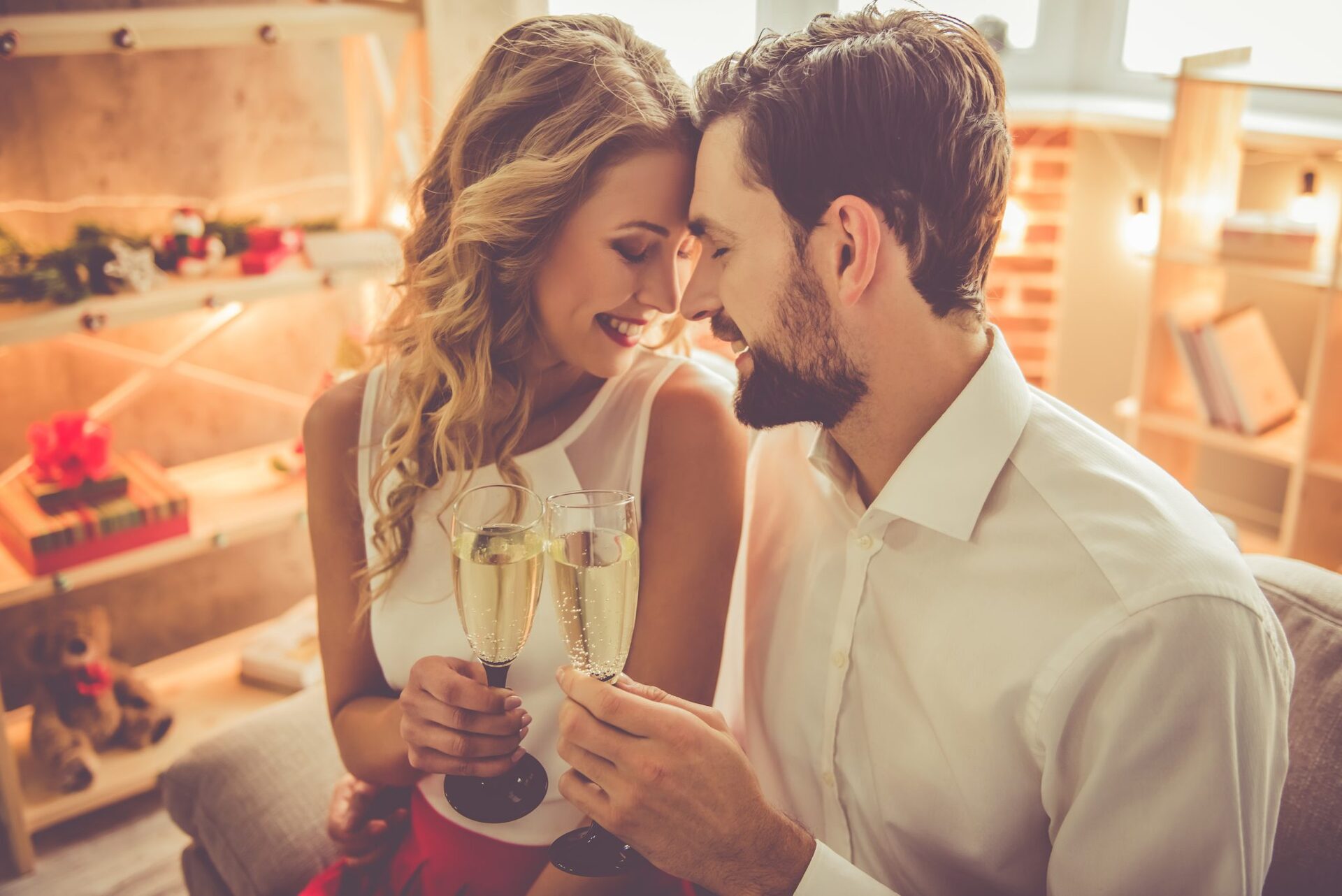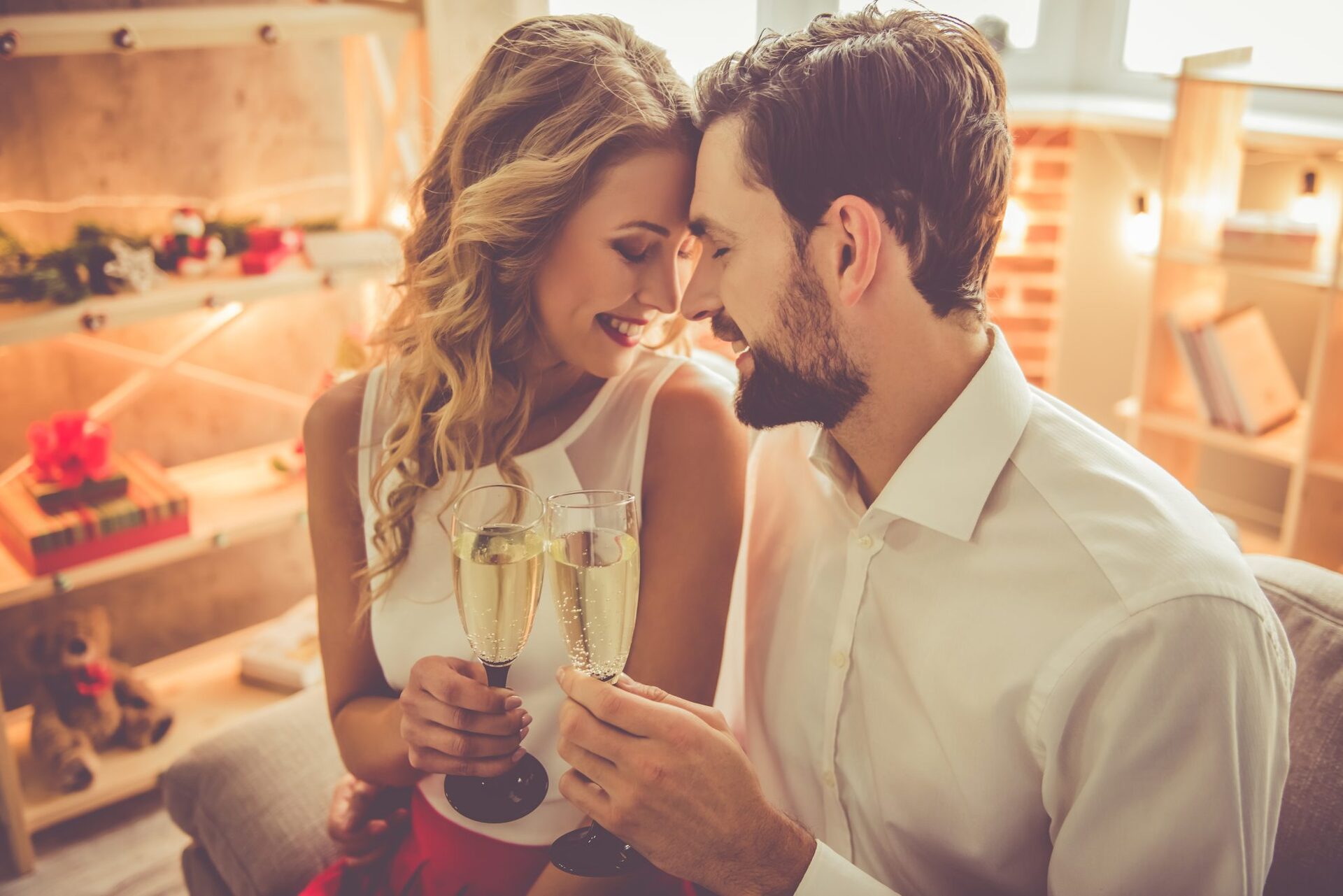 13. Choose your bridal party
The majority of brides will already know who they would like to be part of their bridal party – many of us have been dreaming of this day since we were little! One of the most exciting parts of planning a wedding is asking your friends and family to be your bridesmaids – and it is the perfect excuse to pop that champagne!
14. Relax
The engagement bubble can be exciting and overwhelming all at once. Remember your main goal at the end of it all – to be happily married. Make sure to take time out just the two of you and plan a date night to revel in the engagement bliss.
RELATED TO: The Bride Diaries: "What I Wish I Knew Before Planning A Wedding"

Sign up to our newsletter to get all the latest from The Wedding Journal! Join Here>>>>http://eepurl.com/ck9vLb