You haven't got to long now – it's all starting to take place, the florist is booked, your wedding dress is ordered and the venue is gorgeous!
The hard part now, is not to lose momentum. Breaking down each part into significant little chunks helps keep the stressing to a minimum and simply makes things easier to manage and budget. If you haven't read our 9 month and 12 month wedding checklists, be sure to check them out and tick off everything as you go!
We have to share that there is no right or wrong way to plan your wedding. But after extensive research with brides-to-be and newlyweds, we've agreed that this planning technique really works!
So here's everything you need to do with just 6 months to go:
Finalise Your Guest List
Picking your guest list is often described as one of the most stressful parts in the wedding planning process, every bride dreads it! The difficulty here is that you don't want to offend anyone but you might need to keep numbers to a minimum for budget reasons.
Before compiling a list, it might be generous to offer your parents a request or two, especially if they are paying for some of the wedding! Our top tip for couples just starting their wedding planning journey, is to stop verbally inviting guests that might not make the list – you will lose track!
Send Invitations
Your wedding invitation is your guests' first peek into your wedding day, so you want to make it sparkle. It can be difficult to choose a design, style, font, colour or even paper – there are just so many things to consider. You can visit our fantastic online wedding directory for our recommended list of stationery suppliers from across Ireland.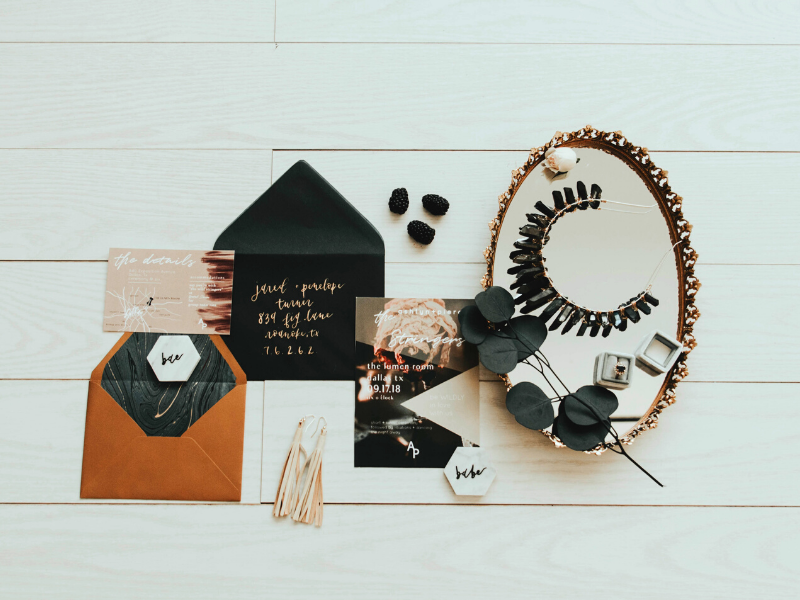 Once you have both agreed and completed your guest list, it's time to let them all know. Along with sharing your wedding venue and time of day, you can play with the design and style – dropping hints about the vibe/colour scheme of your day.
Order Bridesmaid Dresses
Being a bridesmaid is a big deal; there's a lot of responsibility with the role .From planning the hen party to keeping the bride calm, it's no walk in the park. So when it comes to choosing what your bridesmaid is going to wear to your wedding, show your appreciation by picking an on-trend dress that she can wear again. Research is key when it comes to dressing your maids, the more dresses you scope out online or on Pinterest, the easier shopping for the perfect look will be. It's also useful to know which style or designer to prefer – check out 15 Bridesmaid Designers You Need To Know.
Rent Reception Décor
Best place to start is by working out your colour scheme and then look into how you might incorporate it into your venue. This will help to create a seamless look and finish – from table linen through to flowers.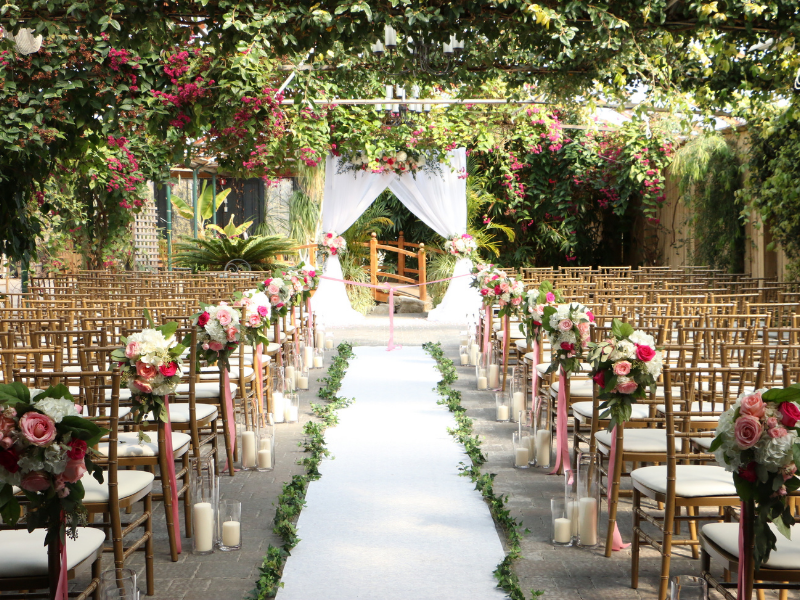 You could even introduce an accent colour to lift your scheme, so perhaps if your theme if purple, you can offset this with a pastel pink or baby blue. Don't be afraid to go bold – we love seeing so many of our gorgeous brides pushing the trends and starting afresh.
Start Writing Your Vows
You NEVER want to leave this until the last minute – trust us! But writing your own wedding vows is hard. How do you summarise everything you feel for your partner in one or two short sentences in front of everyone you know? Coming up with something that not only means something to you but also makes sense can be a daunting task.
With six months to go until the big day, you have plenty of time to experiment and research. We always suggest looking to the literary greats for inspiration, when it comes to writing personal, heartfelt and meaningful wedding vows.
Begin Beauty Regime
Brides tend to forget about a little self care and love when they are busy planning their wedding. You want to look and feel your best on your big day, from your hair, skin and nails. If you feel great, confidence will shine through and you'll have a natural glow as you walk down the aisle. Your bridal beauty regime can start from a regular facial to botox and non-surgical treatments.
It's important to remember – you shouldn't feel pressured into anything, so just do whatever you feel comfortable with!
Purchase Wedding Rings
Your wedding ring is something that requires a lot of thought, you're going to wear this item for the rest of your lift. So, it's gotta be durable and long-lasting, as well as delicate and classy. We've got so many fabulous rings and jewellery suppliers in our directory – you can quickly contact them via the forms on each page.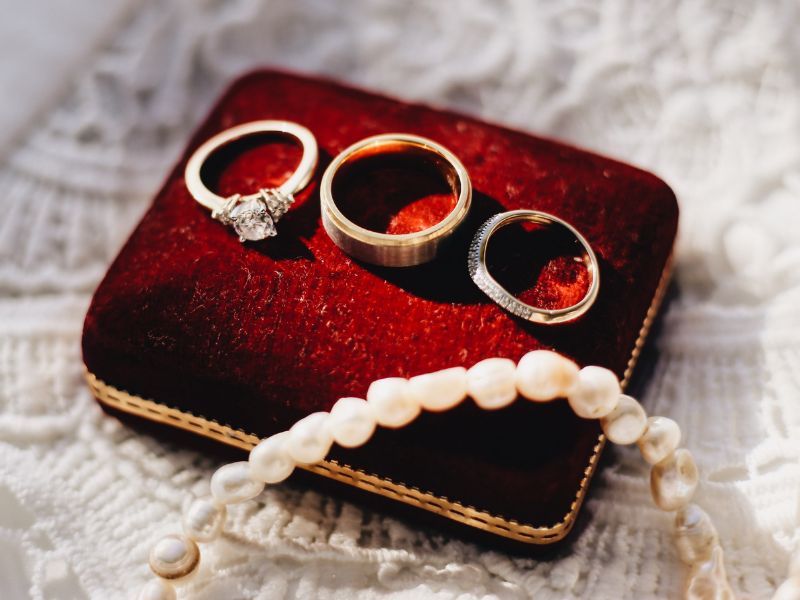 We've got designs available to suit every couple, from unique and vintage to flirty and traditional, you'll definitely get sorted with WJ.
READ MORE: How To Match Your Engagement Ring to Your Wedding Band
Arrange Transport
Searching for your wedding transport arrangements can feel tough – have you dreamt of a horse and carriage since you were little, or is a sleek Bentley more your style? With so many options out there it's important that you find a company and a car which meets all your requirements.
The number of cars you'll need depends on how big your wedding party is. The minimum you should book is one, which carry the bride and father of the bride to the ceremony, and then the bride and groom to the venue if it's in separate locations.
Booking with six months still to go, might sound extreme. But depending on which season you're getting married in, your favourite suppliers might already be booked up, especially at the weekend.
Stay tuned for our next instalment – 3 months to go!
_______________________________________________________________________________________________________________
Check out our latest FREE digital issue