It's probably one of the best known wedding dresses in the world and is attracting a steady stream of curious visitors after going on display in Kensington Palace. We look at Princess Diana's iconic wedding dress – and the princess-style ballgowns that are on offer right now.
It was the wedding dress that won hearts all around the world – and now the gown worn by the late Princess Diana is making headlines all over again.
The stunning gown worn by Diana, Princess of Wales at the Royal Wedding to Prince Charles in 1981 has gone on display at Kensington Palace, complete with its spectacular sequin-encrusted train, which at 25 feet filled the aisle of St Paul's Cathedral and remains the longest in royal history.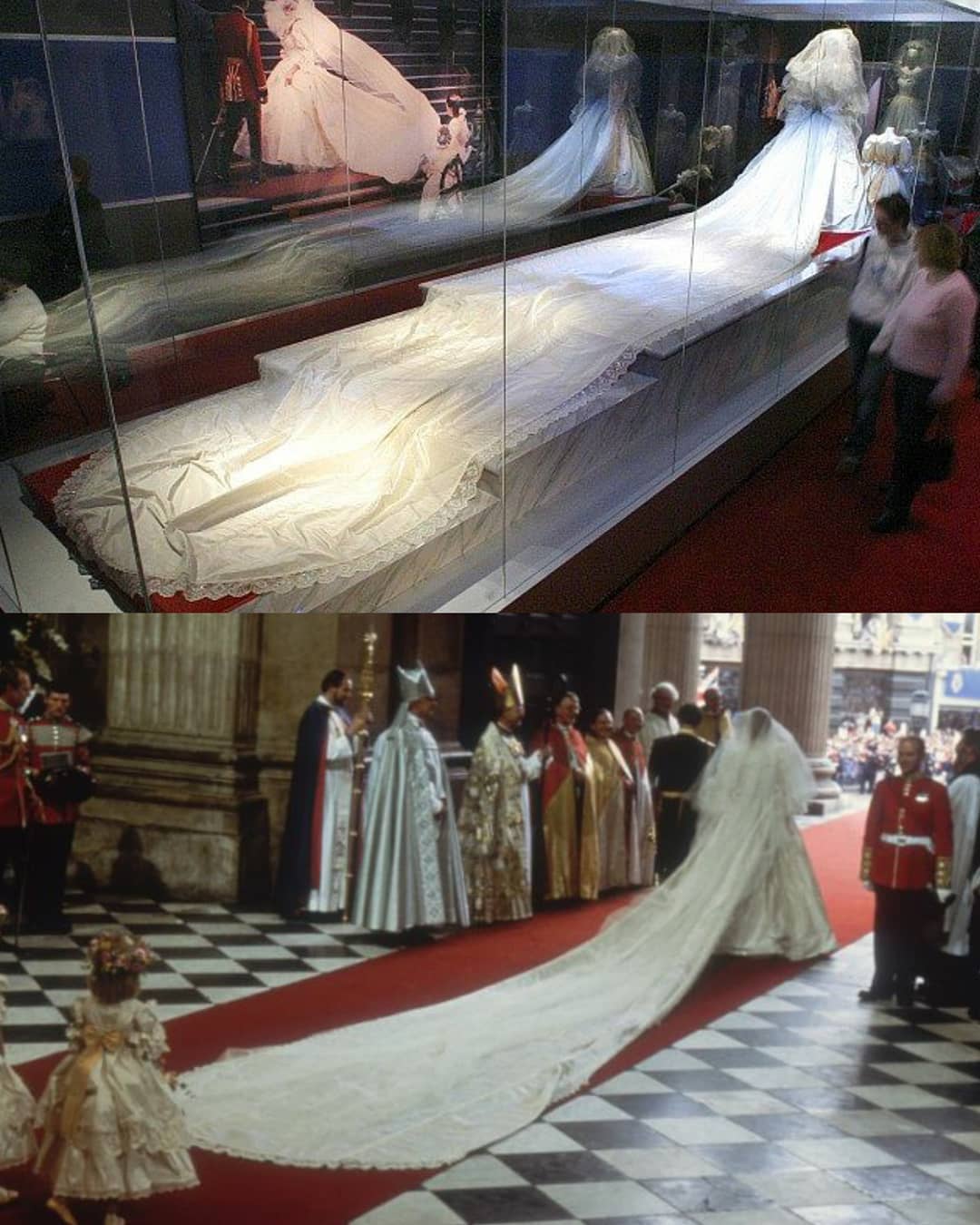 The dress, designed by the Emanuel studio, features a fitted bodice, overlaid front and back with panels of antique lace. Its gently scooped neckline and large puffed sleeves are trimmed with bows and deep ruffles of taffeta, a style popularised by the Princess in the early 1980s, and the full skirt is supported upon a mountain of stiff net petticoats to create that famous silhouette.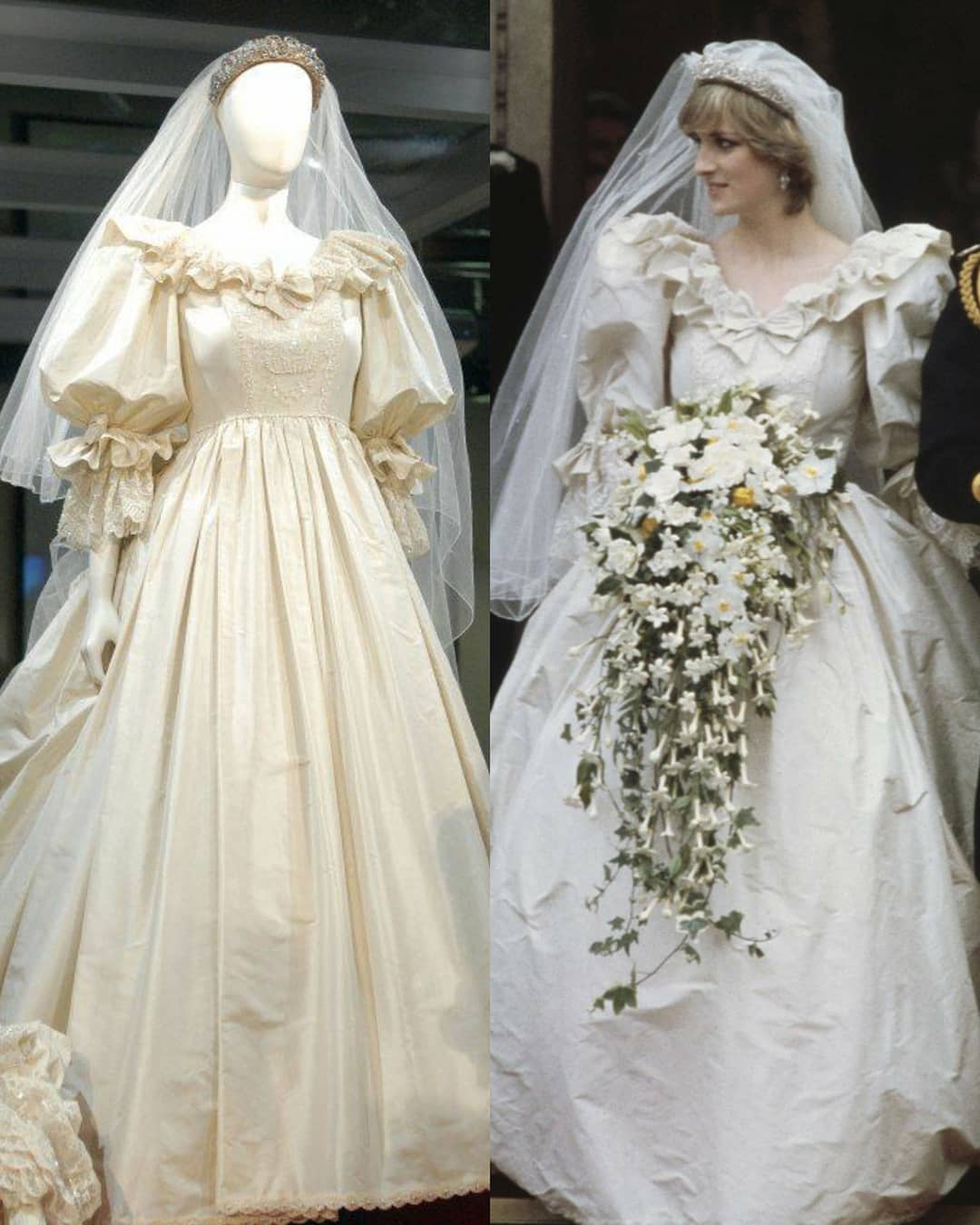 To bring the story of the gown's creation to life, Diana's dress has gone on display alongside items from the Emanuel studio – from the working paper pattern used to cut each piece of fabric, to the bolt of lace used to decorate the gown's sleeve – as well as Emanuel sketches for the Princess and a Garrard gouache painting for the sapphire and diamond ring she selected upon her engagement.
RELATED TO: The 10 Most Expensive Wedding Dresses In The World
The dress has also been reunited with Diana's going away outfit for the first time in 25 years – this cantaloupe silk day dress and matching bolero jacket with white silk organza collar was designed by Bellville Sassoon. 
The exhibition, Royal Style In The Making, reveals that David Sassoon had adapted an existing design that the Princess admired to create the bespoke outfit for her – two jackets were created, a fine-weather version with short sleeves and another with long sleeves, in case of bad weather.
RELATED TO: Royal Wedding Dresses On A Much Lower Budget
First worn on her wedding day, the ensemble went on to become part of the Princess's working wardrobe – she would wear it in Australia in 1982, and to open a hospital in Grimsby in 1983.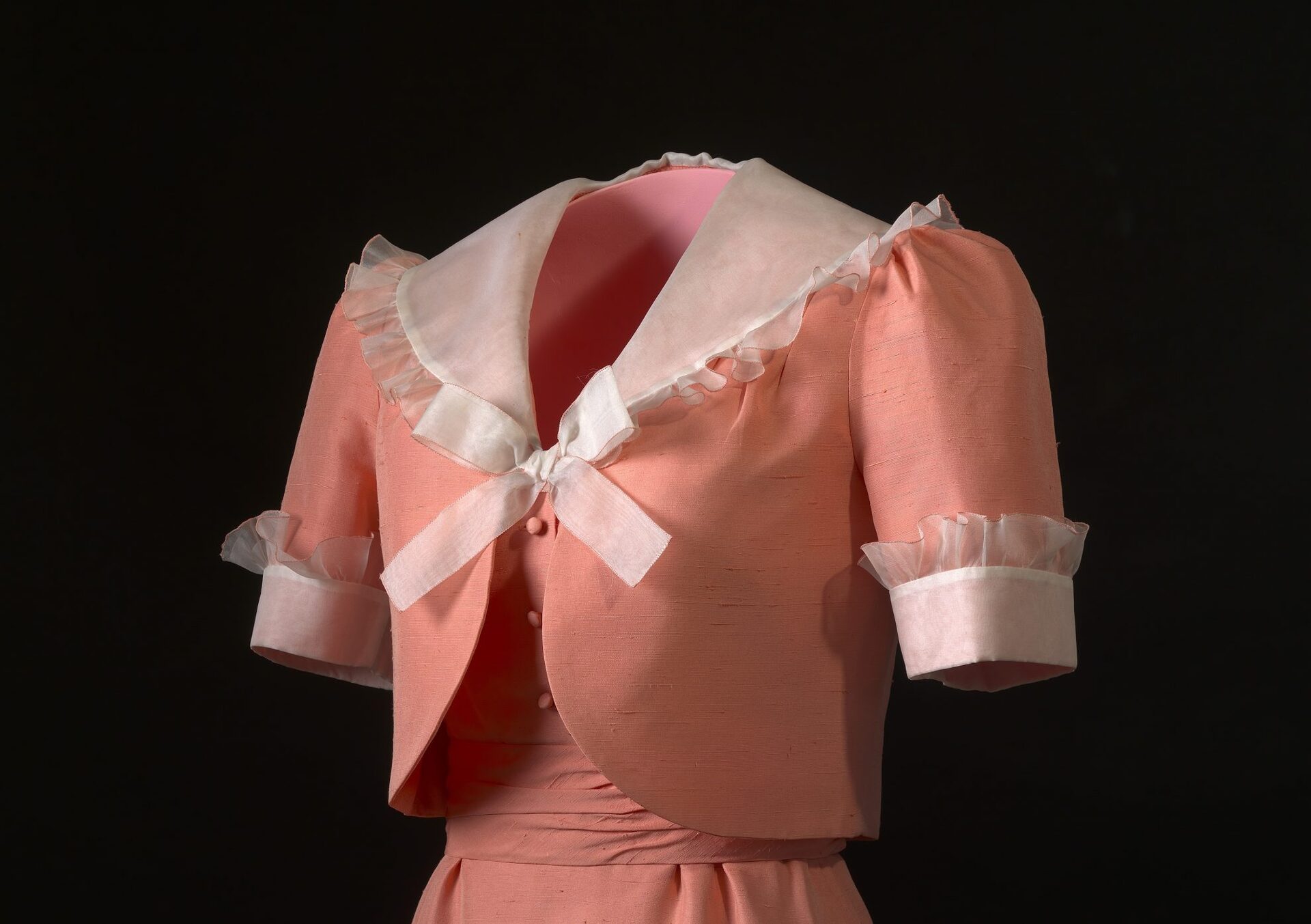 As for the dress itself, it was traditional that royal wedding dresses showcased British made materials, so silk specially woven in Suffolk by Stephen Walters & Sons Ltd was used to make the heavyweight taffeta that gave the full and dramatic silhouette.
Meanwhile, the lace, inspired by Queen Mary's antique lace, was made by Roger Watson Laces in Nottingham and was hand-embellished with pearls and sequins, a process that took so long Elizabeth Emanuel asked her mother to help.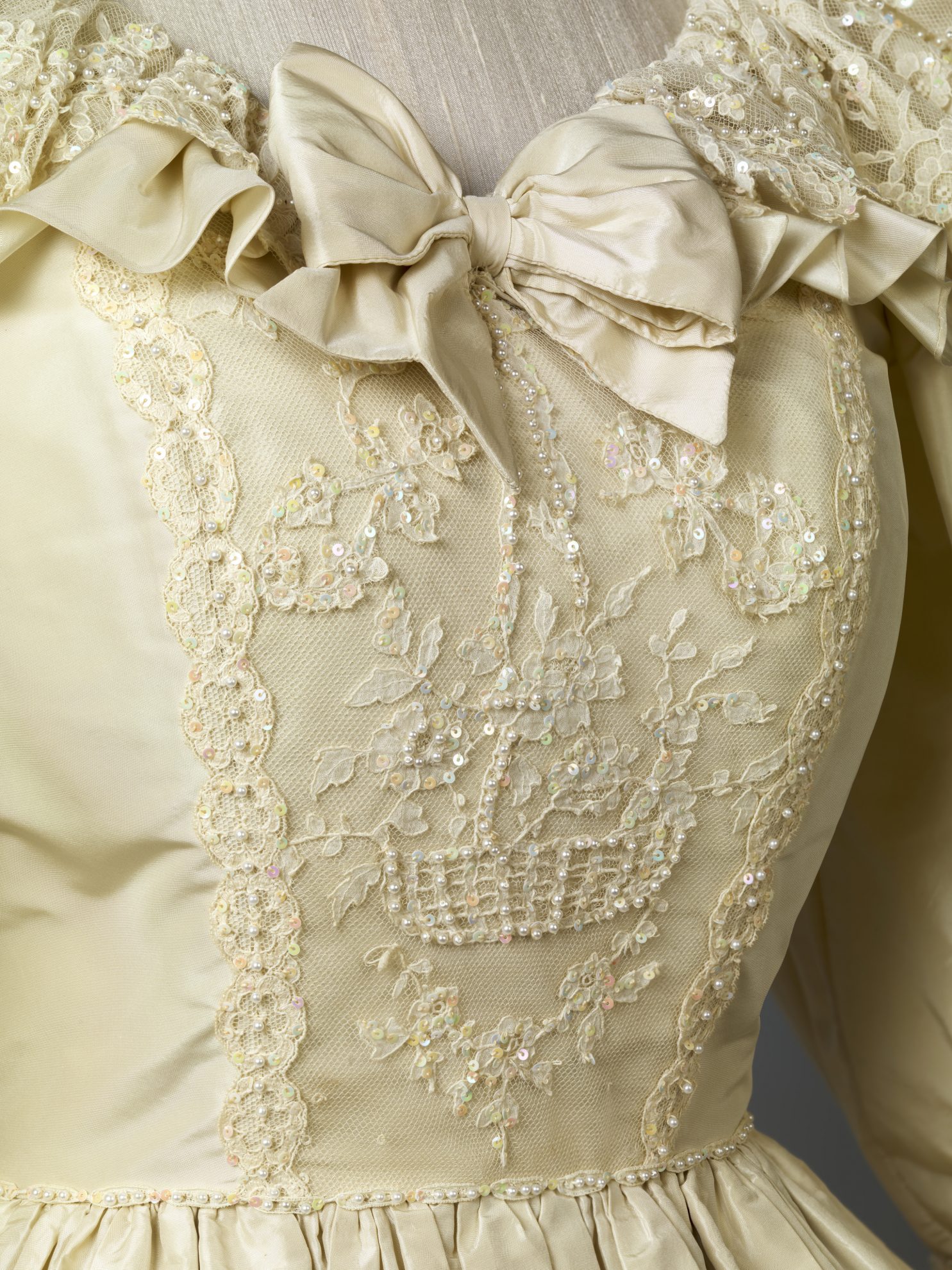 The dramatic silhouette of the dress is a bit too over the top for modern tastes, but many dresses at the moment feature a huge princess ballgown skirt, or a long train, or elaborate sleeves – just not all at once!
RELATED TO: Did Princess Beatrice Wear The Queen's Dress At Her Royal Wedding?
So if you have a hankering to dress up like a princess on your wedding day, don't be shy. Feel free to make the statement you want – after all, it's your big day!
Here are a few of our favourite next-season wedding dresses that will have you sweeping down the aisle with aplomb.
Our Favourite Princess Wedding Dresses
The ultimate fairytale wedding dress – this A-line silhouette uses floral layered laces to create a romantic semi-sheer bodice and a sweetheart neckline, with lace trickling onto the tiered glitter tulle skirt. Maddie by Sophia Tolli (Style Y22062) from Amsha Bridal.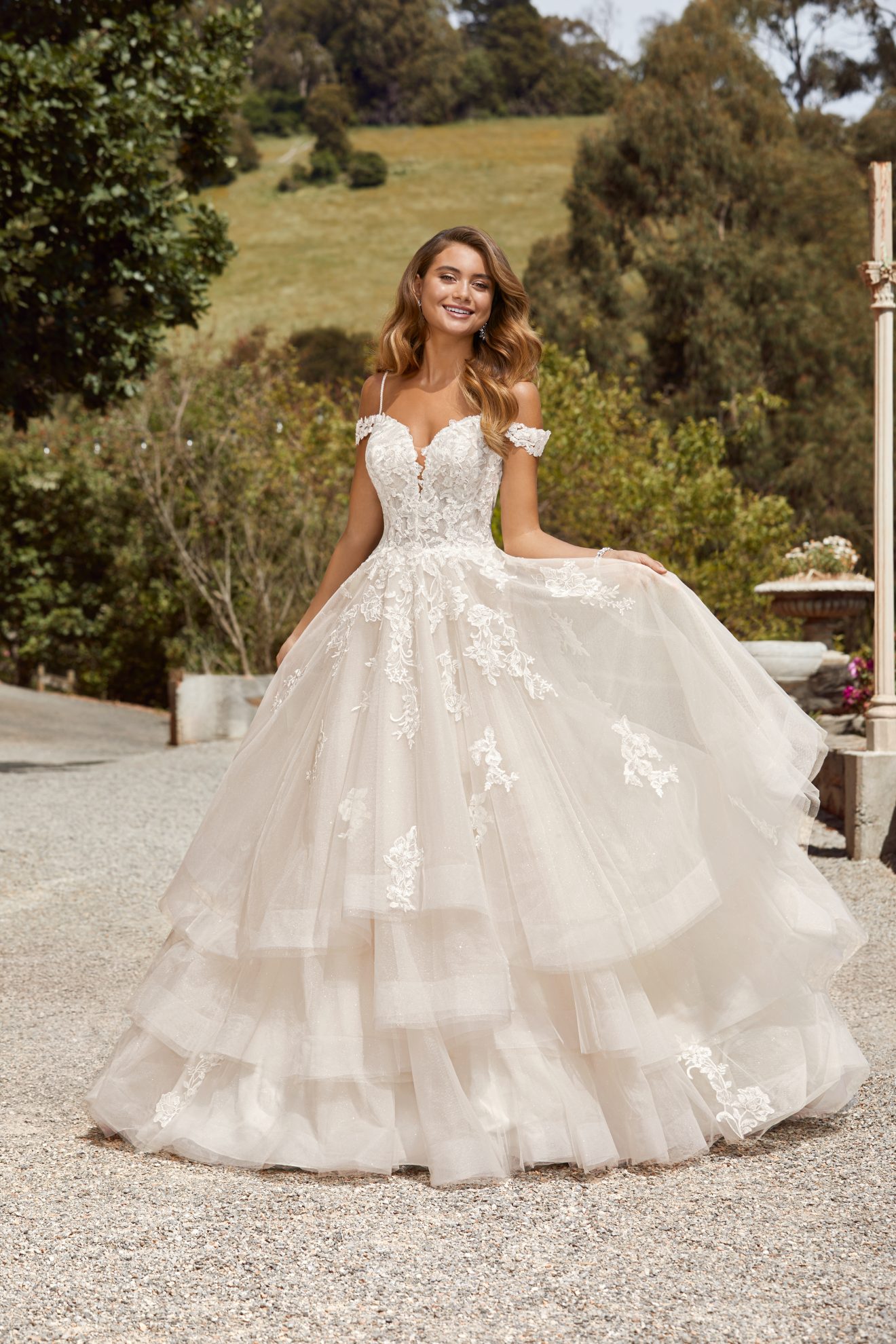 This spectacular gown in Mikado and tulle makes a real statement – and harks back to the 80s – with its architectural bodice, dramatic folds and geometric peplum, contrasting with an underskirt in layers of butter soft tulle. Yakima by Pronovias, from Romantique Bridal.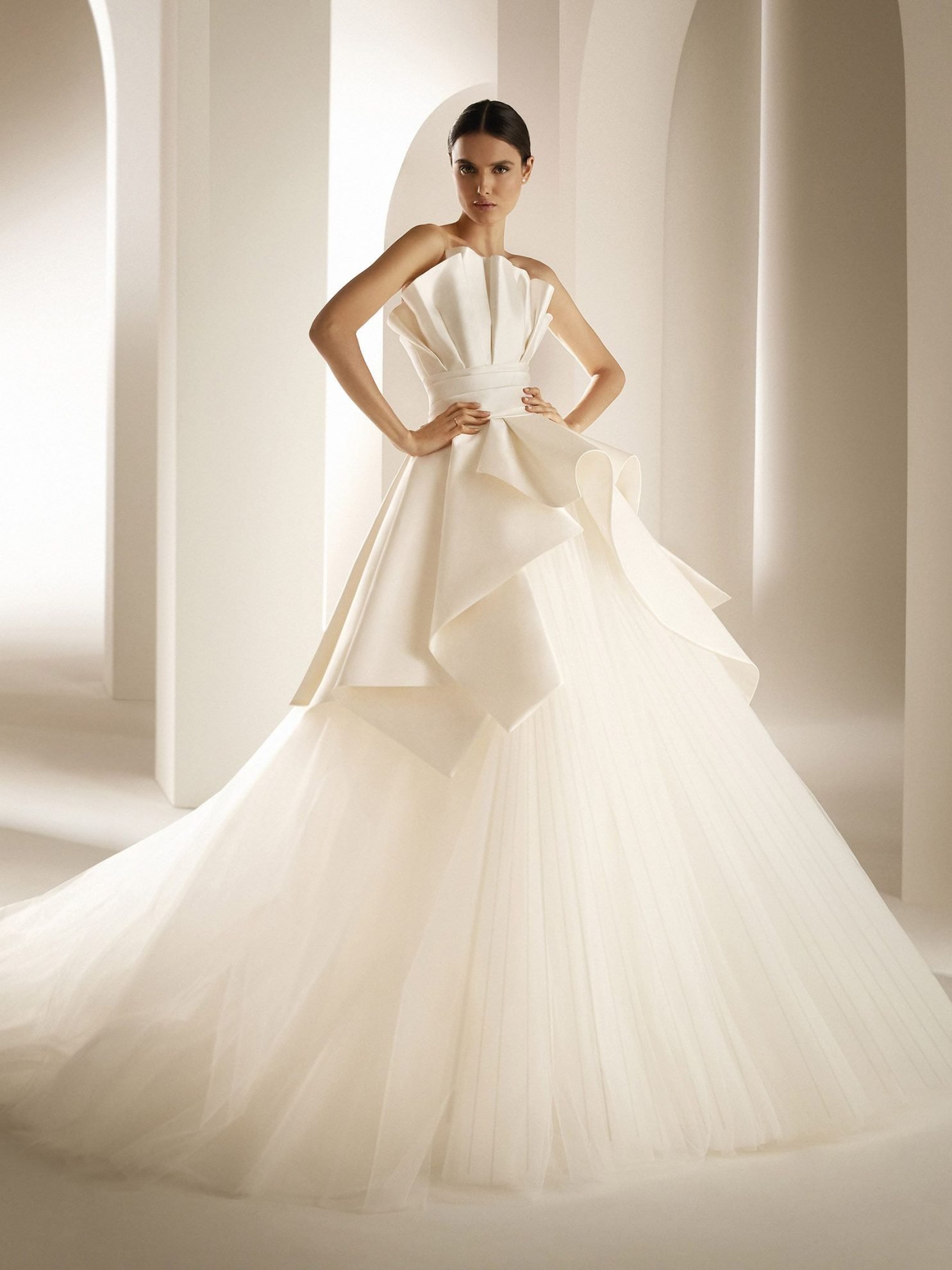 Unlike Diana's gown, this is a lightweight A-line dress with a corset bodice beneath a soft tulle outer layer and skirt. Divine Juliette-style sleeves, rich embroidery and sequin detailing over the yoke and cuffs confer a princessy vibe. Treme by Pronovias, from McElhinney's of Ballybofey.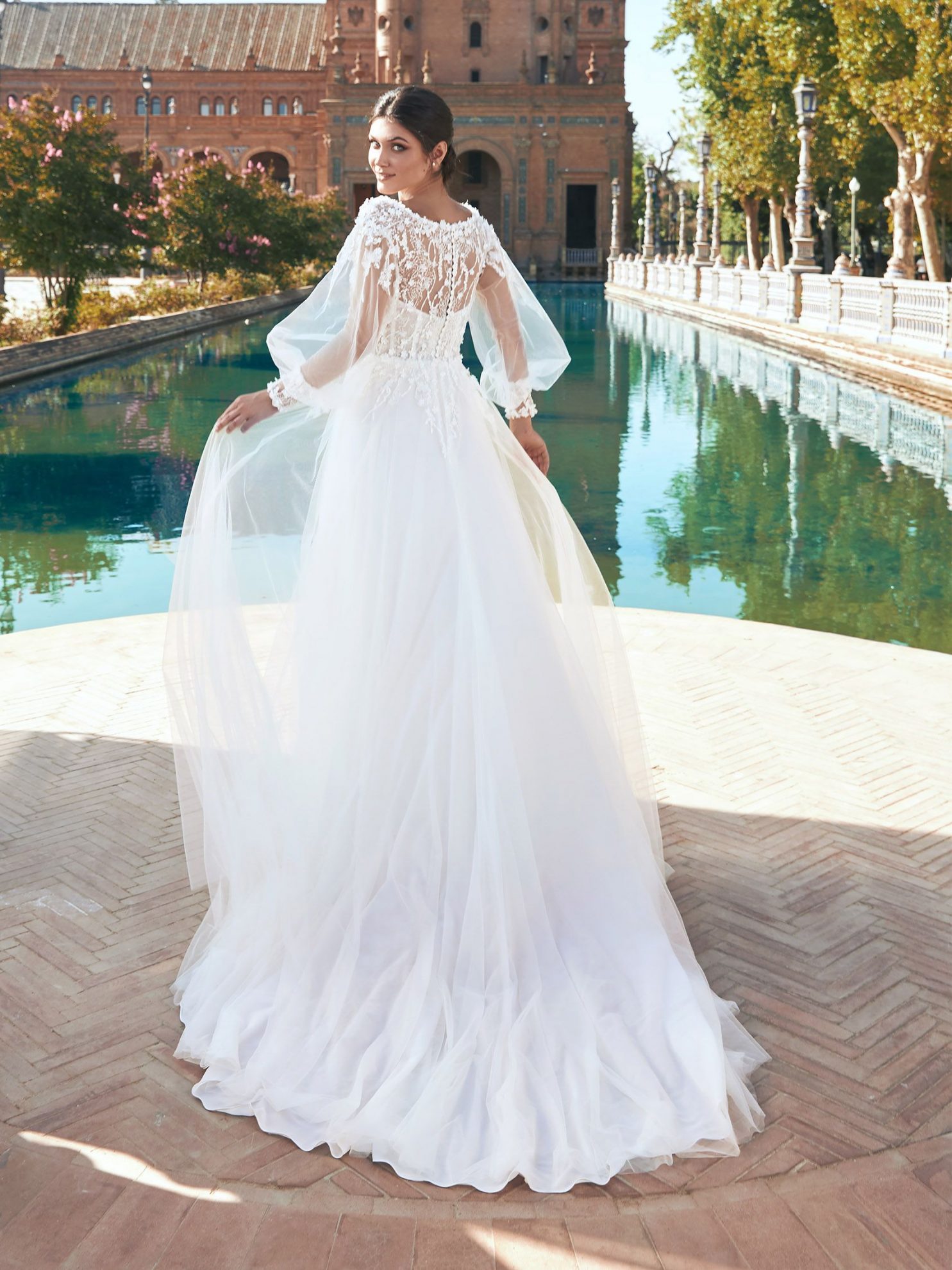 It's all about the statement sleeves! This showstopping Mikado ballgown features eye-catching blouson sleeves, a high collar and plunging neckline. Style 69617 from Ronald Joyce from McElhinney's of Ballybofey.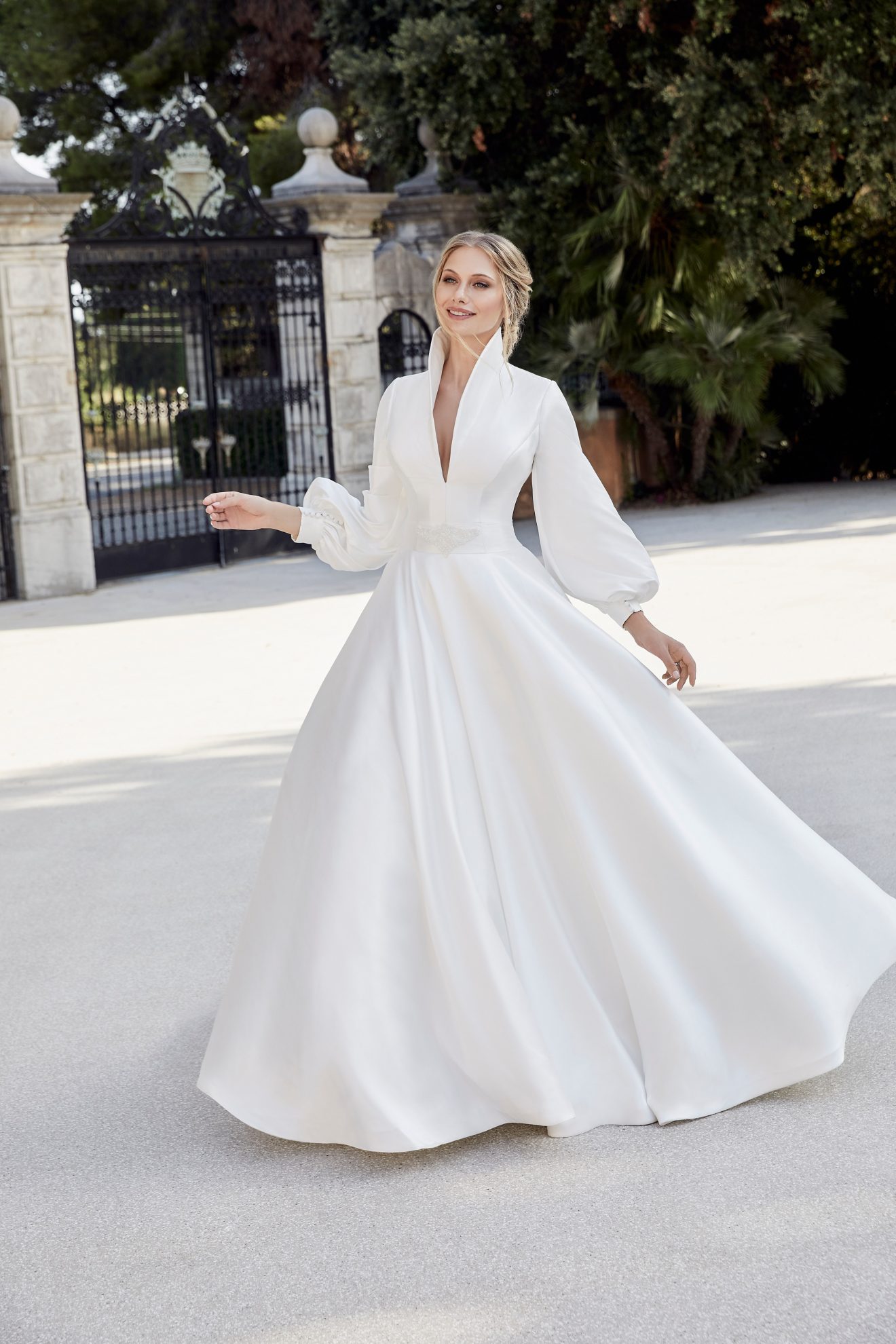 Guests won't know what to look at first, from the romantic lace bodice to the showstopping princess skirt with layer upon layer of tulle. The look is completed with a plunging neckline and cinched waist with lace panels – not to mention the long floating train. Tuset by Rosa Clara, from Angel Star Bridal.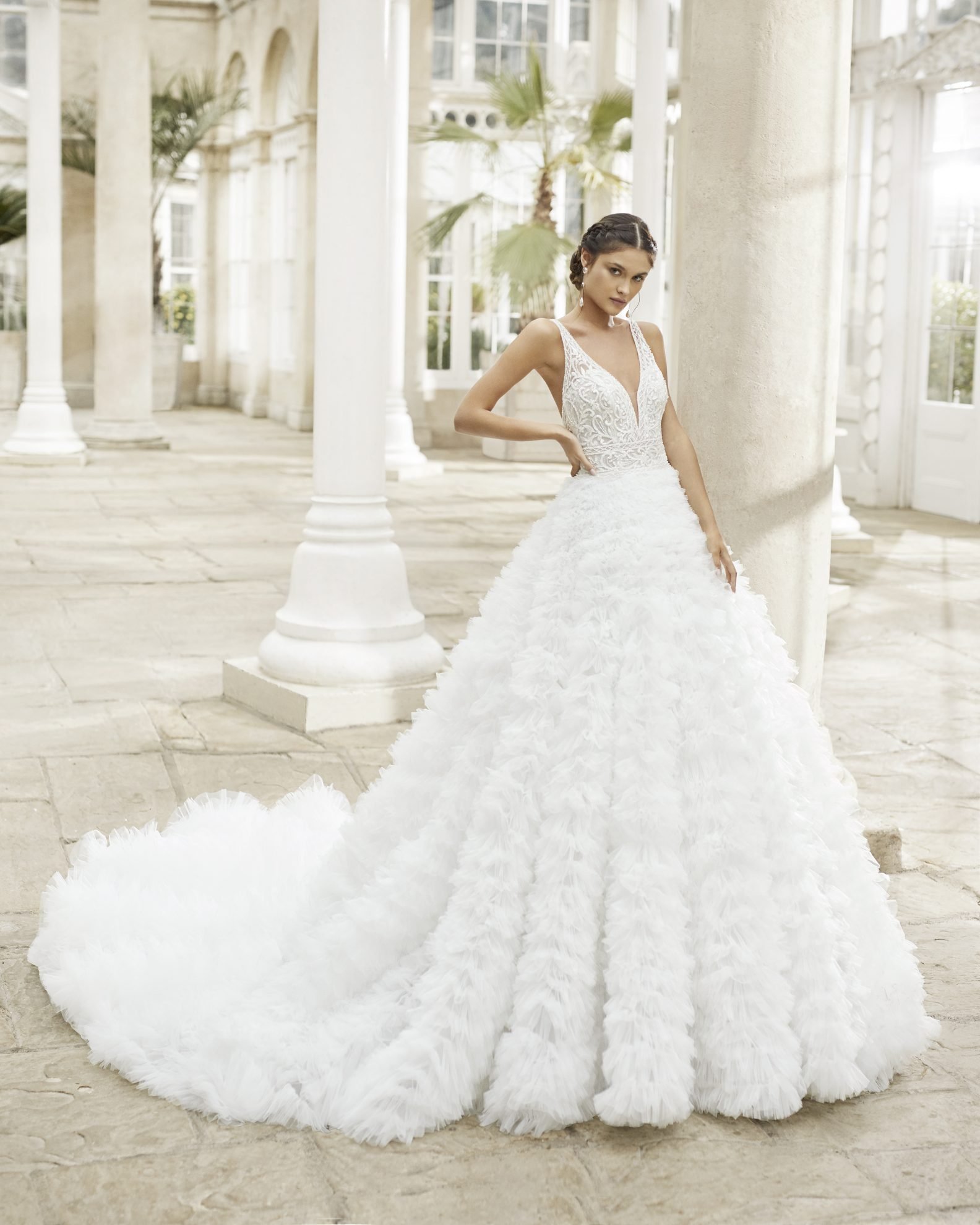 Be yourself with his boho inspired lace, organza and embroidered tulle gown with stole, modesty bodice and beaded waist. Style 18507 by Victoria Jane, from McElhinney's Of Ballybofey.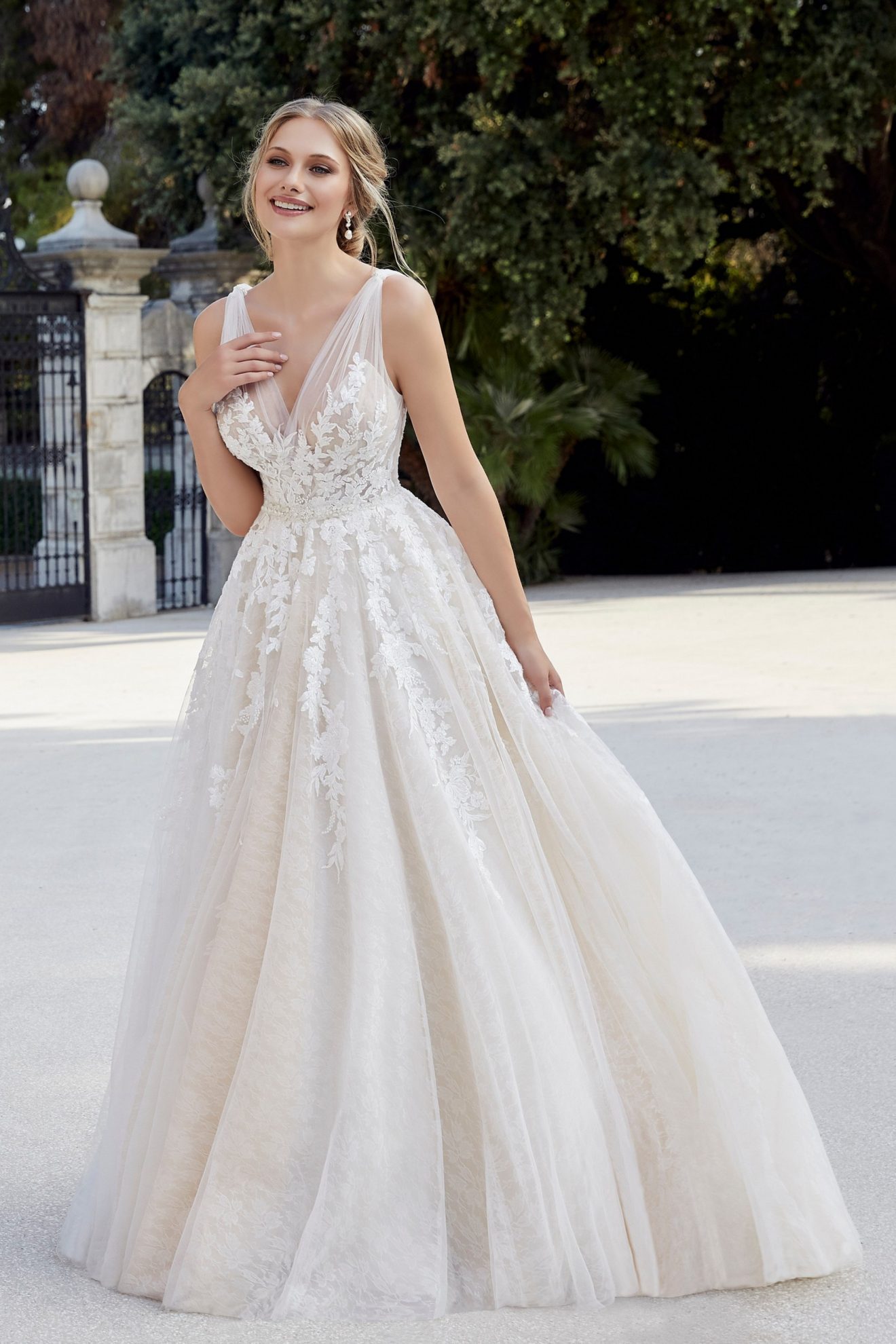 RELATED TO: 11 Most Iconic Celebrity Wedding Dresses Of All Time
RELATED TO: When Old Hollywood Glamour Meets The Modern Bride
Still looking for your dream wedding dress? Check out all our bridalwear suppliers HERE
Sign up to our newsletter to get all the latest from The Wedding Journal! Join Here>>>>http://eepurl.com/ck9vLb