Think pink as the pretty and ever-popular hue returns to weddings. Here are 10 fresh ways to use pink in your bridesmaid gowns.
We've seen all sorts of unusual tones in bridesmaids dresses of late, from cool sea-blues and sage greens to deep burgundies and even gunmetal grey.
But there's one colour that never really went out of style – pink is back on the catwalk as we indulge our hopelessly romantic side.
RELATED TO: What Can I Ask My Bridesmaids To Do?
It's not just for spring weddings – certainly pale blush is gorgeous in April and May, but dusky rose goes well with the warm hues of late summer and autumn, and strong pinks will bring a sizzling zing to a winter wedding.
Team with dripping bouquets of wildflowers for a relaxed romantic look or make a statement with full-on hot pink – you could even go for a gloriously mismatched look a la garden cosmos with varying tones of pink. Here are some of our favourite styles available right now.
The Best Pink Bridesmaid Dresses
Loving this simple flowing style in rose petal chiffon with its slightly Grecian vibe! Style 5422 from Kenneth Winston with a short skirt option. From Tamem Michael.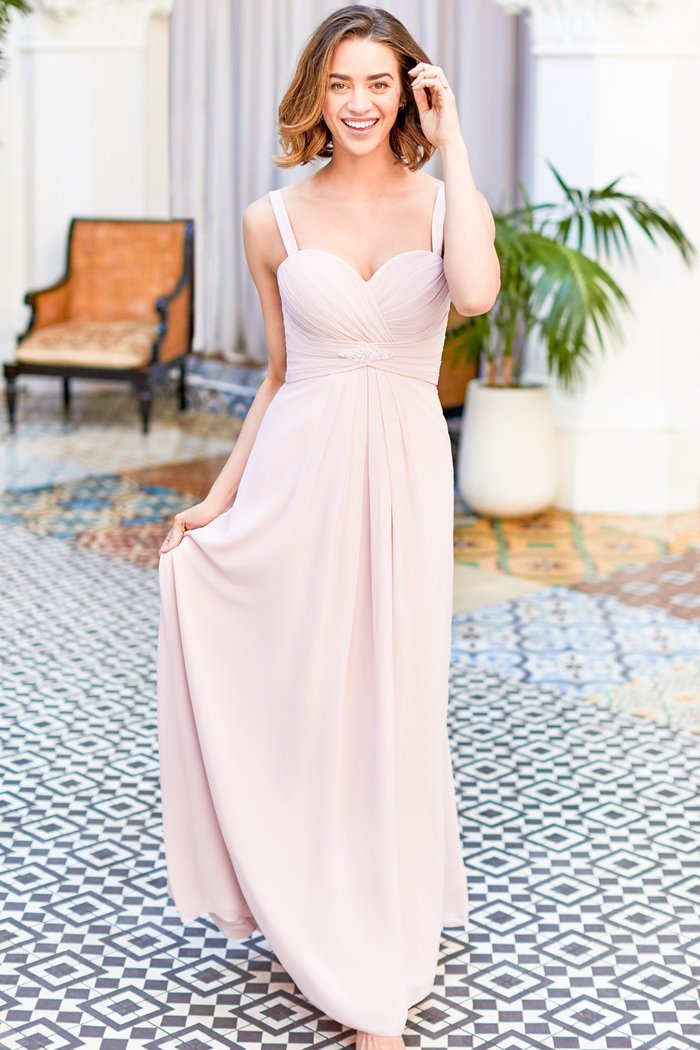 Get in touch with your inner siren with this showstopping hot pink figure-hugging sheath. 5446 from Kenneth Winston in red violet. From Tamem Michael.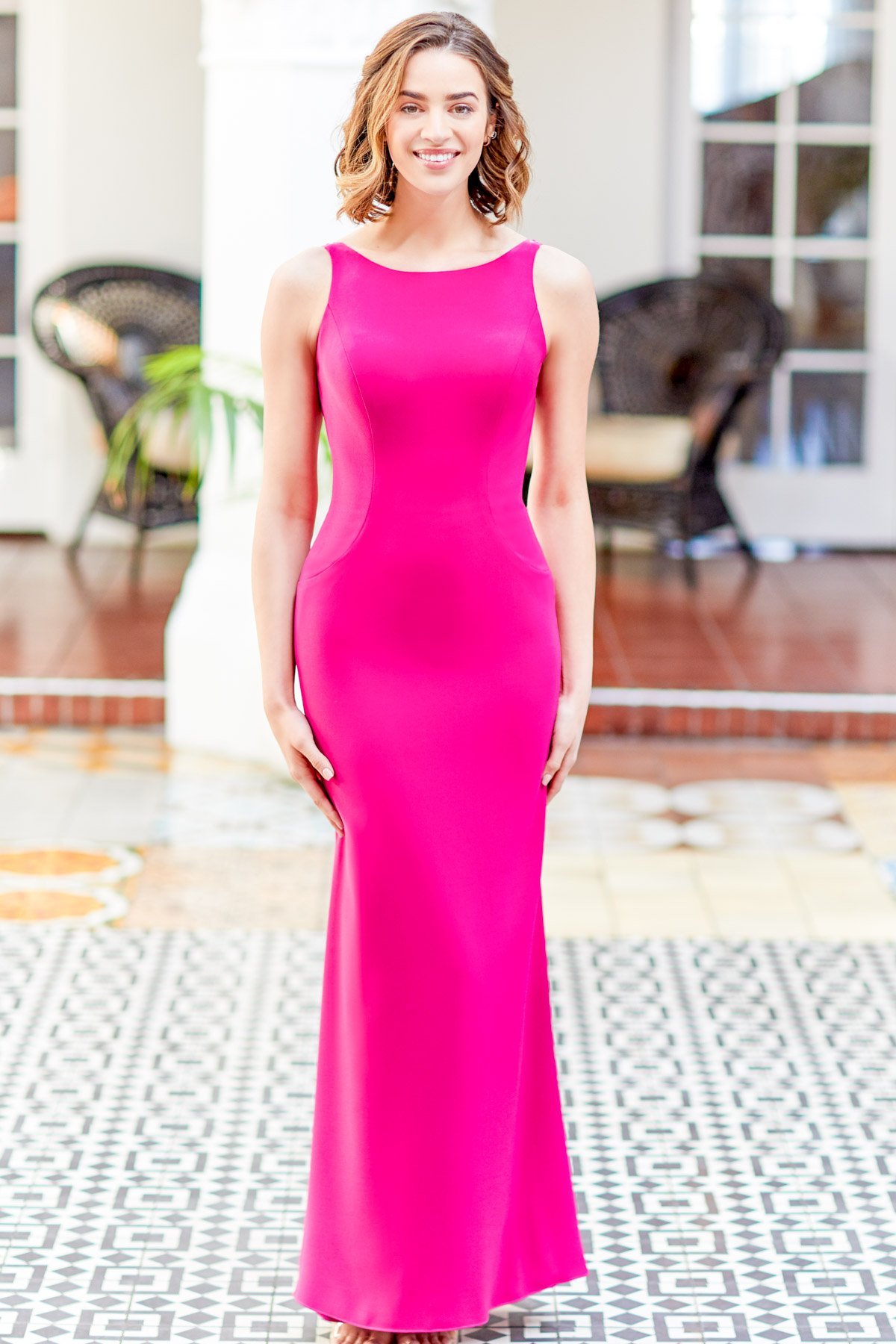 Just wow – this beautifully ruched corset bodice is covered with lightly ruched soft tulle to give it a floaty romantic look. The waist is drawn in with a narrow belt and complemented with a floaty A-line skirt. Renee M473 from True Bridesmaids by True Bride. From Perfect Day.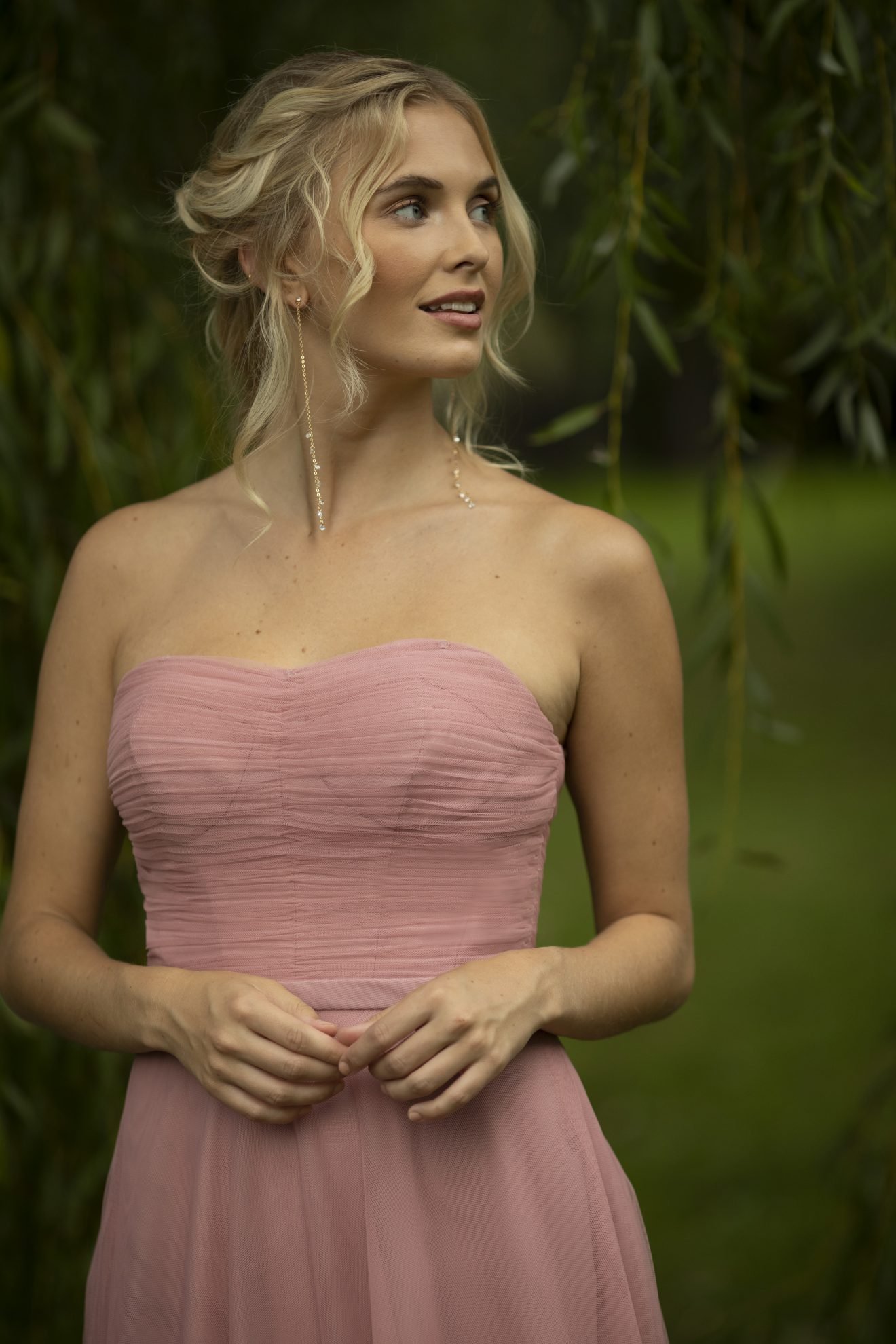 RELATED TO: Who Pays For The Bridesmaids' Dresses?
Just a gorgeous prom vibe with this wrap style gown in bellini with its low V back and wide flouncy sleeves. Style 5430 from Kenneth Winston. From Tamem Michael.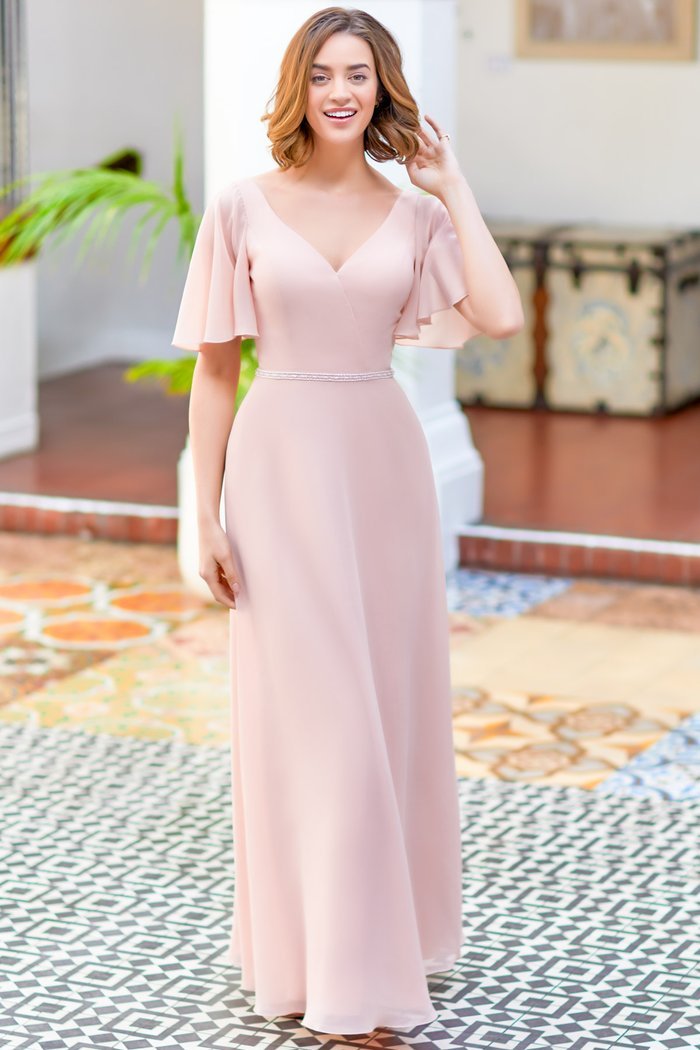 We love this elegant chiffon bridesmaid dress with a chic bateau neckline and cowl back with pearl and crystal beading on the left shoulder, and a floating circular skirt (M470). Designed as a matching dress to Nova M640, pictured here with the Savannah wedding dress. From True Bride at Perfect Day.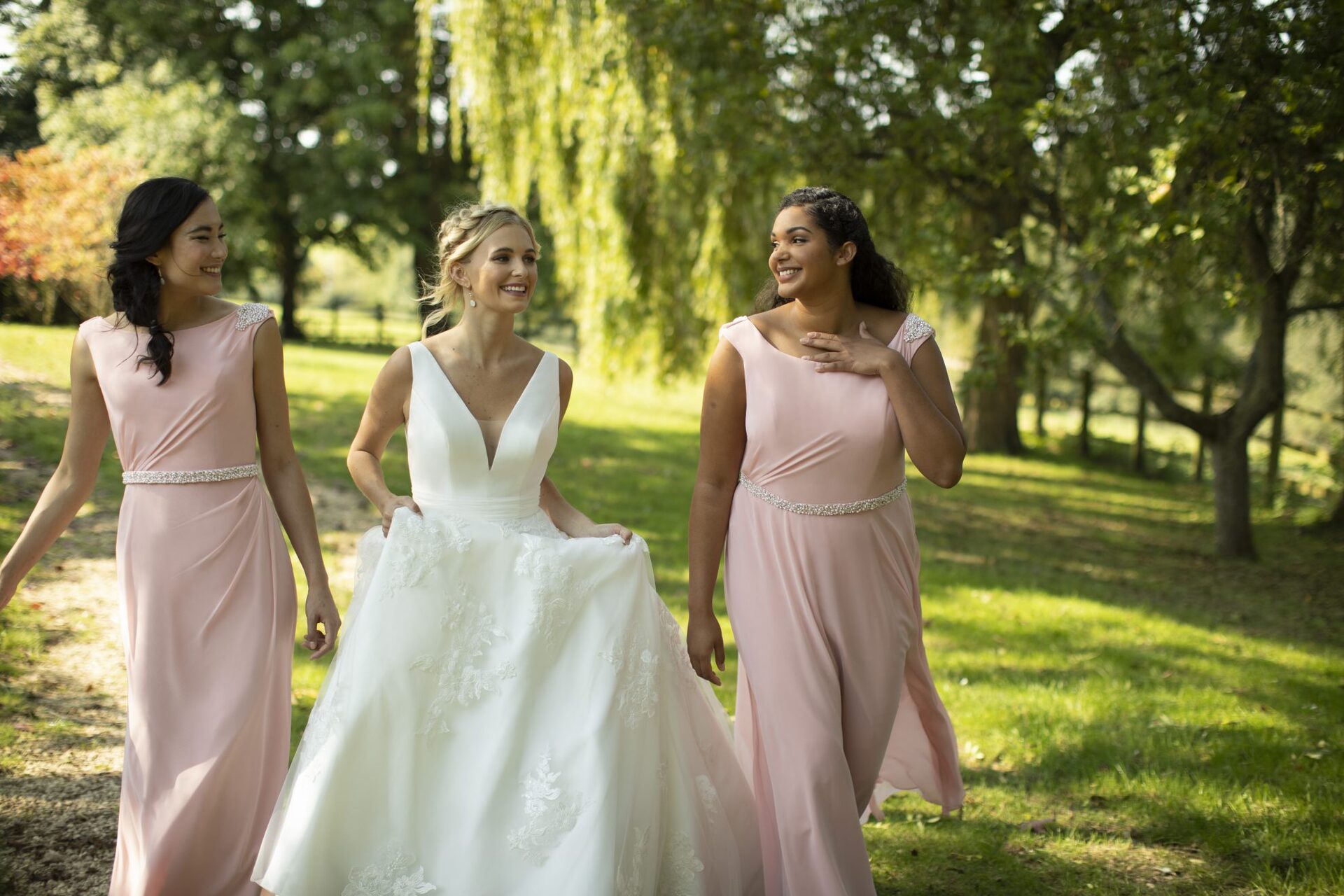 Go unabashed glamour and knock 'em dead with this stunning Bardot-style cold shoulder dress from Rio Styled.
RELATED TO: Why We Love Sage Bridesmaid Dresses
We love this Peyton gown in dusky pink, a mix of soft tulle and floaty chiffon with a cape-like tulle bodice scattered with pearls. The flattering high front and back neckline and waterfall sleeves offer subtle coverage. Peyton, from Luna at True Bride at Perfect Day.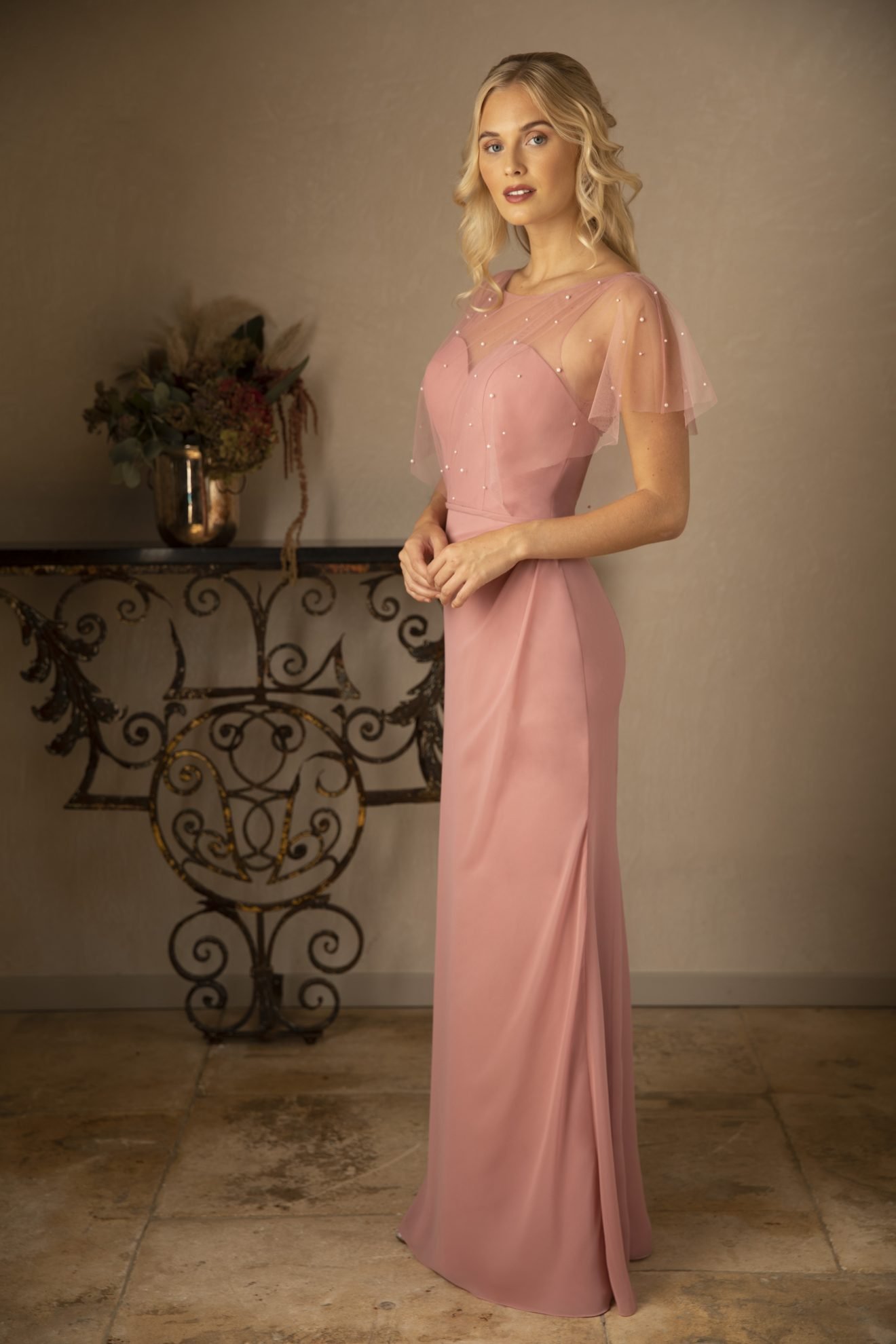 Lovely draped sugared almond hue from Sorella Vita at Marie Me Bridal. Style 8922.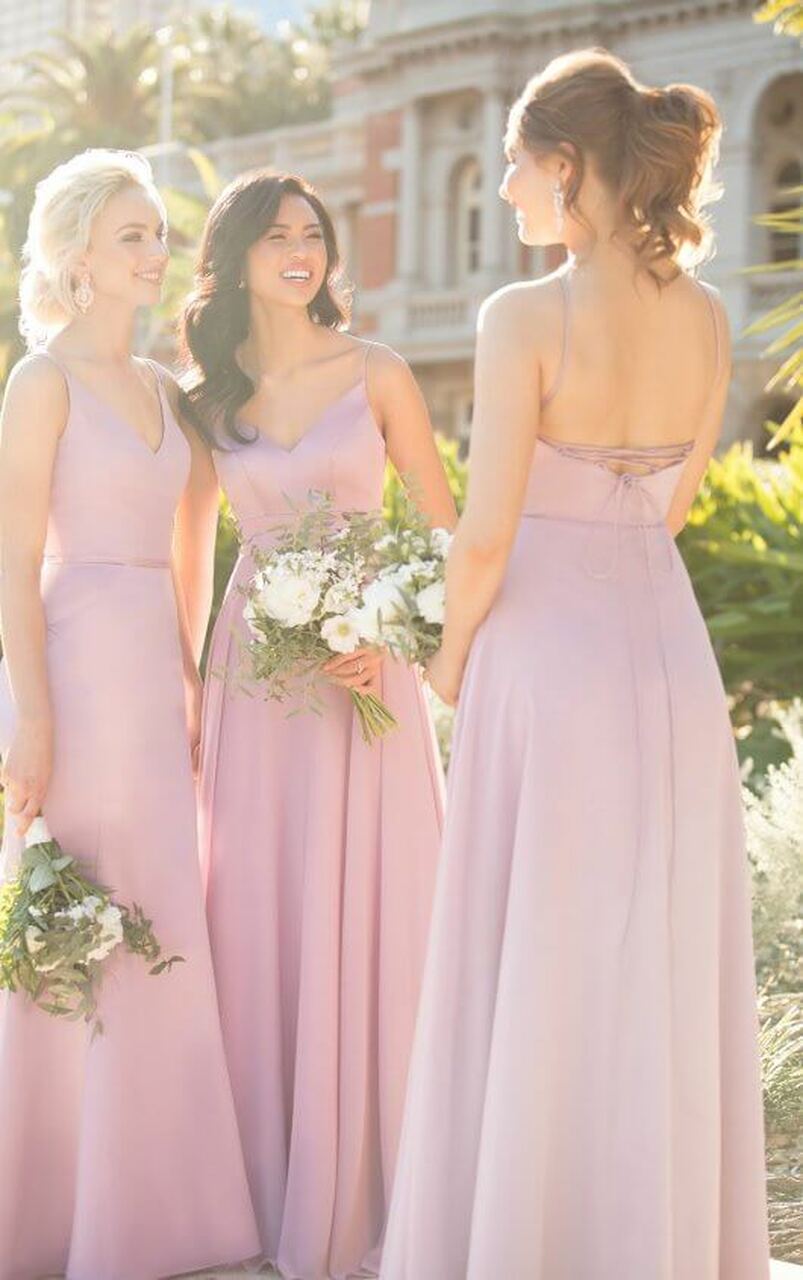 This draped wrap-style dress in dusky pink embroidered lace and chiffon with its side gathering is just lovely and oh-so-flattering. Style 5438 from Kenneth Winston. From Tamem Michael.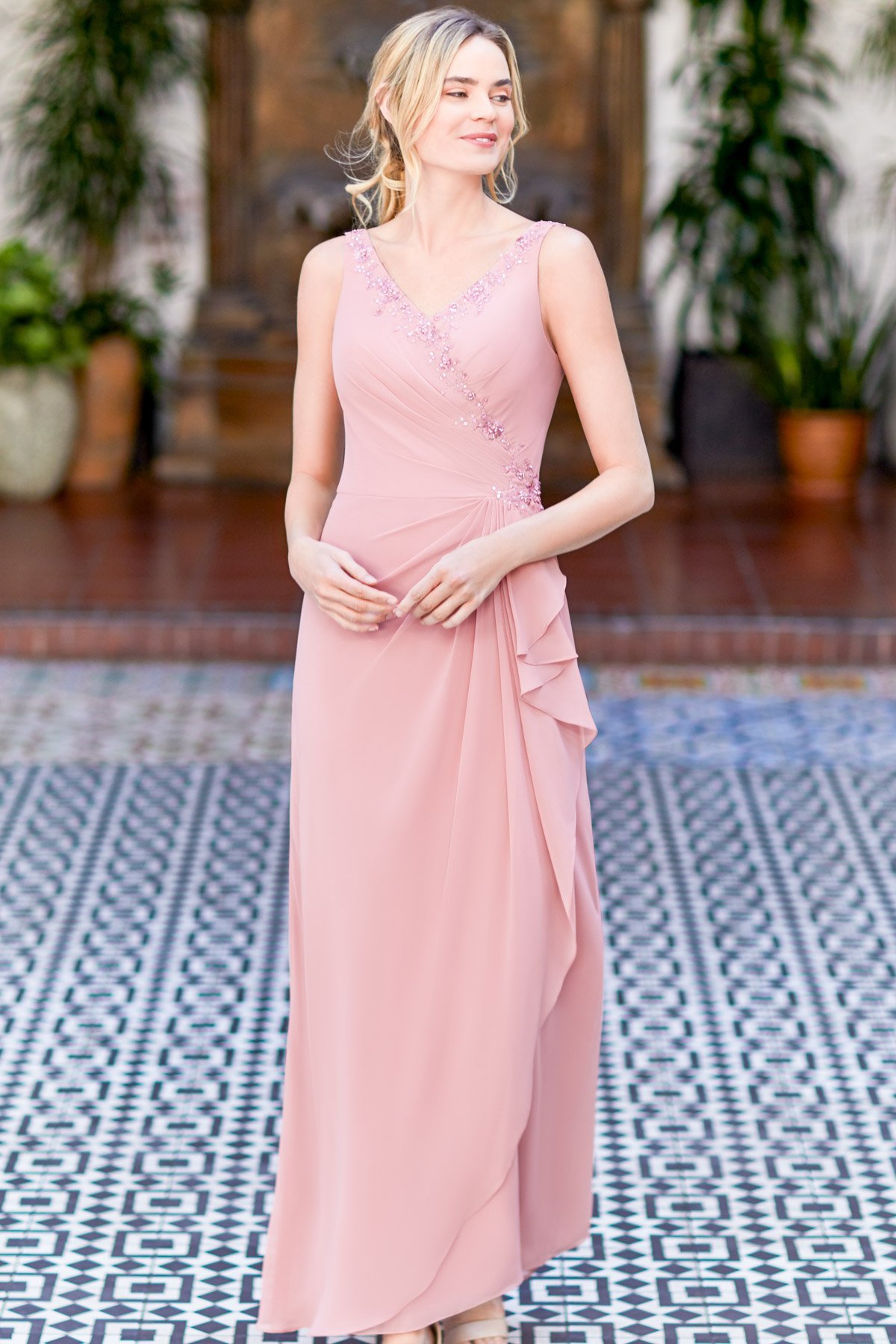 This on-the-shoulder draped tulle dress has a deep plunge V-neck to the front with an illusion tulle insert and will flatter any shape – finished with a floaty circular skirt to creat the perfect hourglass shape. Peggy from Luna by True Bride at Perfect Day.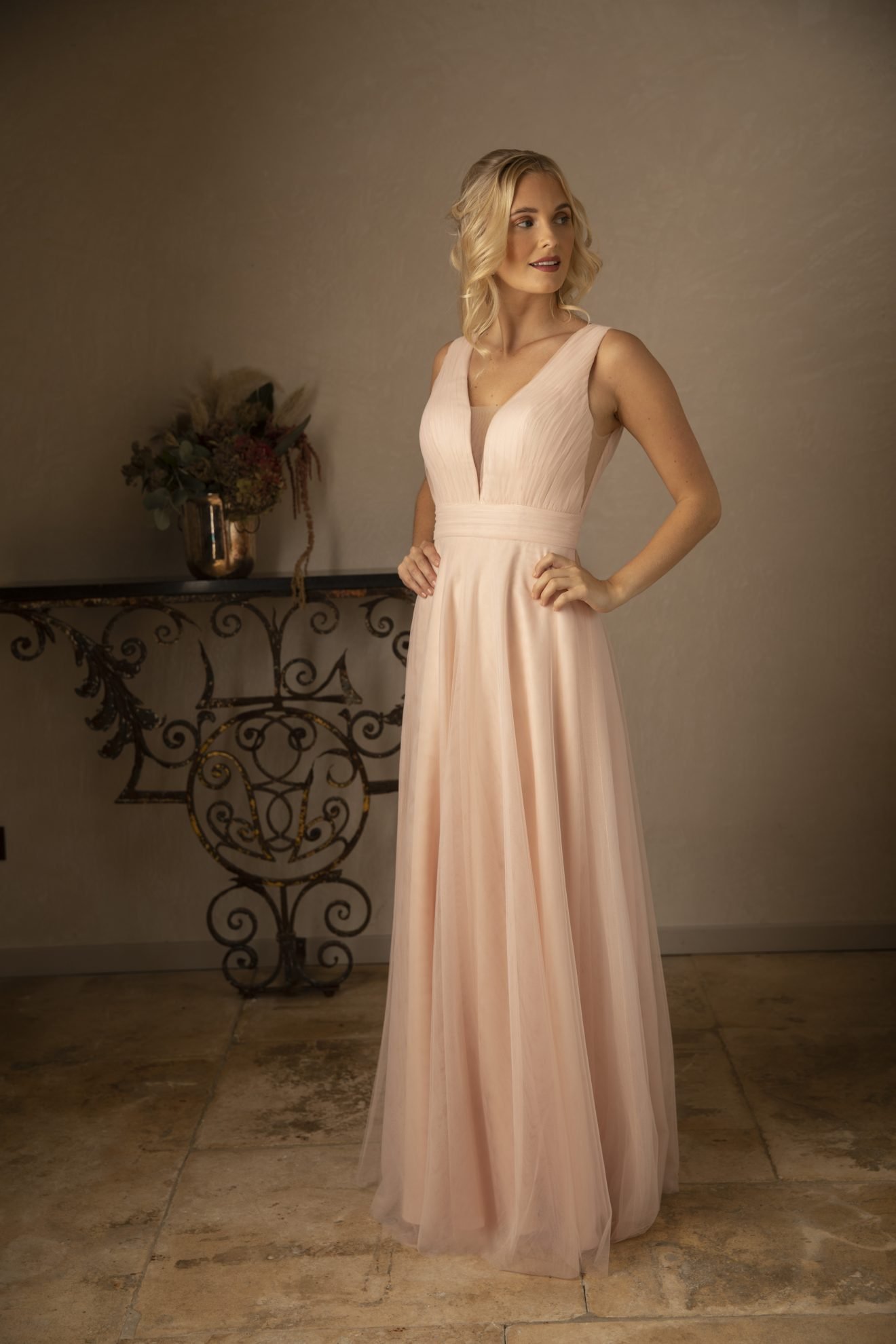 RELATED TO: Dessy and Lovely Bride launch 'Lovely Bridesmaids' Collection
Sign up to our newsletter to get all the latest from The Wedding Journal Join Here>>>>http://eepurl.com/ck9vLb
Still looking for your perfect bridesmaid dresses? Check out all of our bridal suppliers HERE