Summer is the perfect time to tie the knot, when so many of our favourite flowers are in bloom. Here's our pick of some of the most desirable looks for for your floral bouquet.
You may have been dreaming of your wedding flowers for a long time, but it's not always as simple as picking your favourite flower and creating a bouquet around it.
Many flowers may simply not have the longevity needed to stay fresh and bright throughout the long day ahead – you don't want everything starting to droop as you walk down the aisle!
RELATED TO: 15 Questions You Need To Ask Your Florist Before The Big Day
However, the important thing is that there are no right or wrong choices when it comes to flowers. It's vital to know how much you can budget for flowers before getting your hopes up – however, if you choose flowers that are in season, that will definitely help to keep the cost down, and so many flowers are in season at this time of the year!
Colour is the key thing when it comes to your bouquet – your flowers need to complement the wedding dress, theme and the clothing of the rest of the bridal party.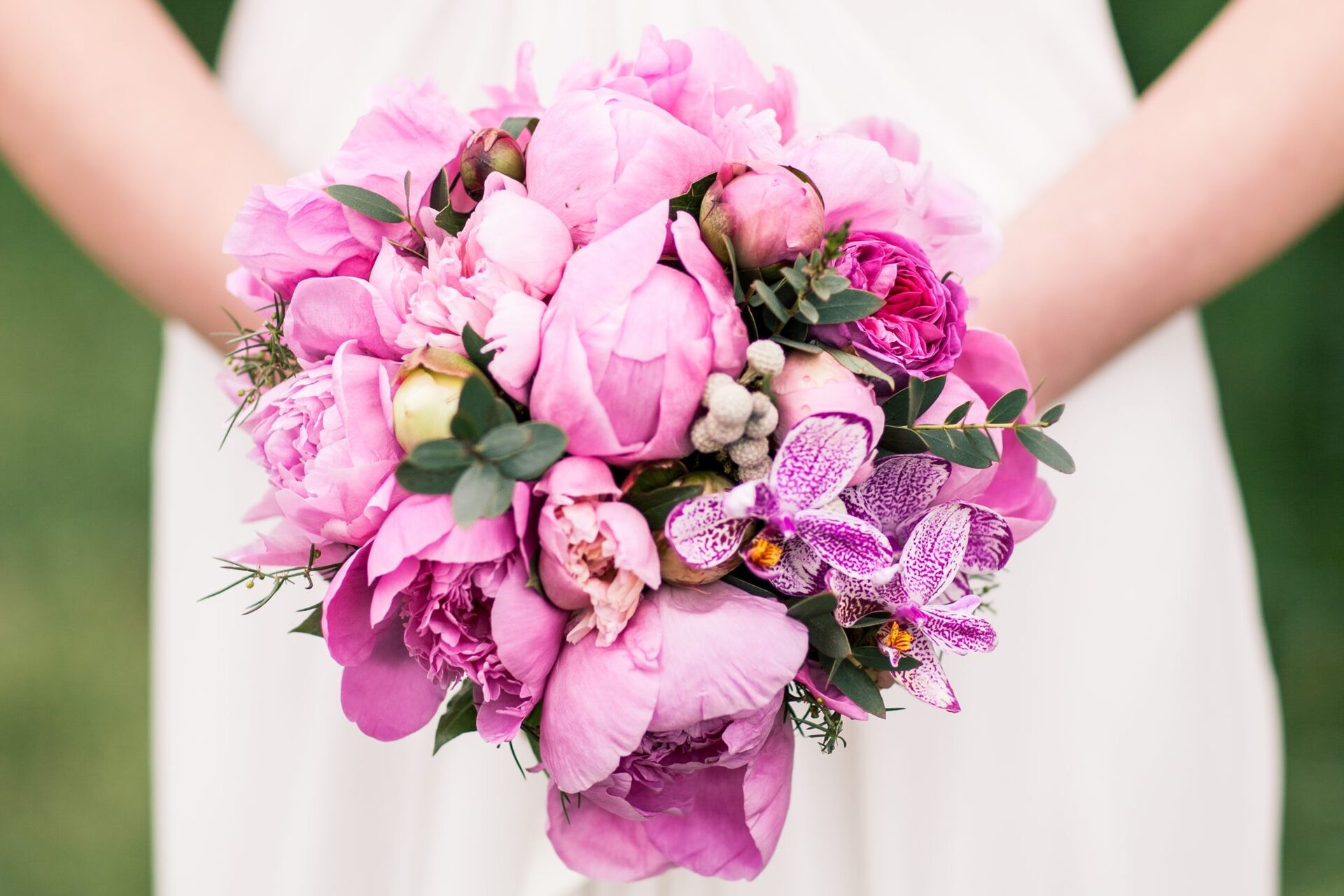 Sultry weather will bring challenges when it comes to keeping your wedding flowers looking their best. Ideally you should have your flowers delivered on the morning of the wedding and keep your bridal and bridesmaid bouquets in a cool, shaded place while you dress. Later, at the reception you can revive your flowers by putting them into vases of water – they could even double up as table decorations!
RELATED TO: 11 Showstopping Floral Looks For Your Wedding Hair
Peonies, stocks, delphiniums, scabious and larkspur come into their own at this time of year, but calla lily, anthuriums, lilies, lissianthus, gypsophila, orchids, protea, roses and spray roses are available all year round.
Why mess with the classics? We love this simple and pure white rose posy with cool eucalyptus leaves – it's just perfect! From Pure Flowers of Distinction in Boyle.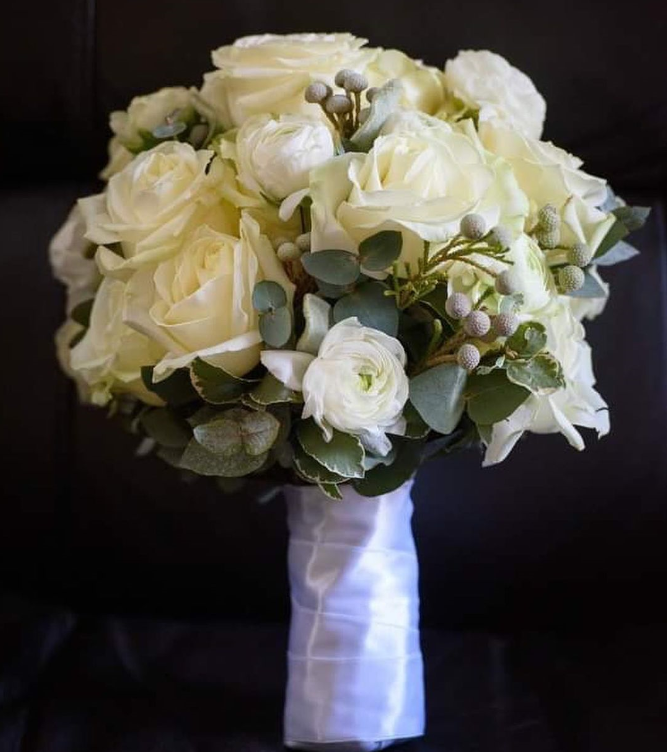 This is gorgeous – lots of classic bridal tones of pink and white roses and peonies, but there's plenty going on here, and loads of structure. The touches of white gypsophila bring a lovely frothy lightness. From Fleuriste.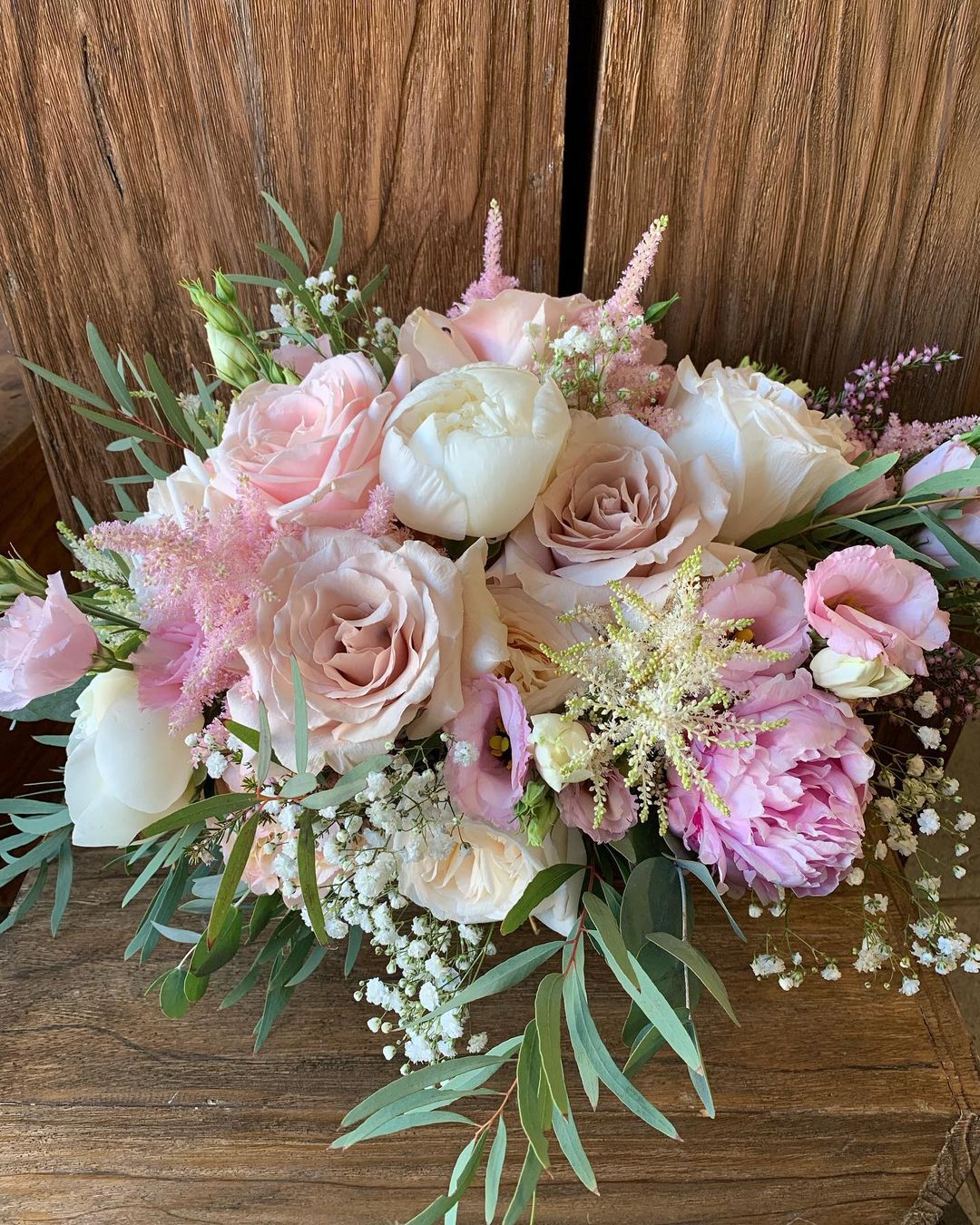 Gorgeous summery wealth of light colours and textures – we love how the deep orangey tones complement the purple hues! From Wedding Flowers By Josephine.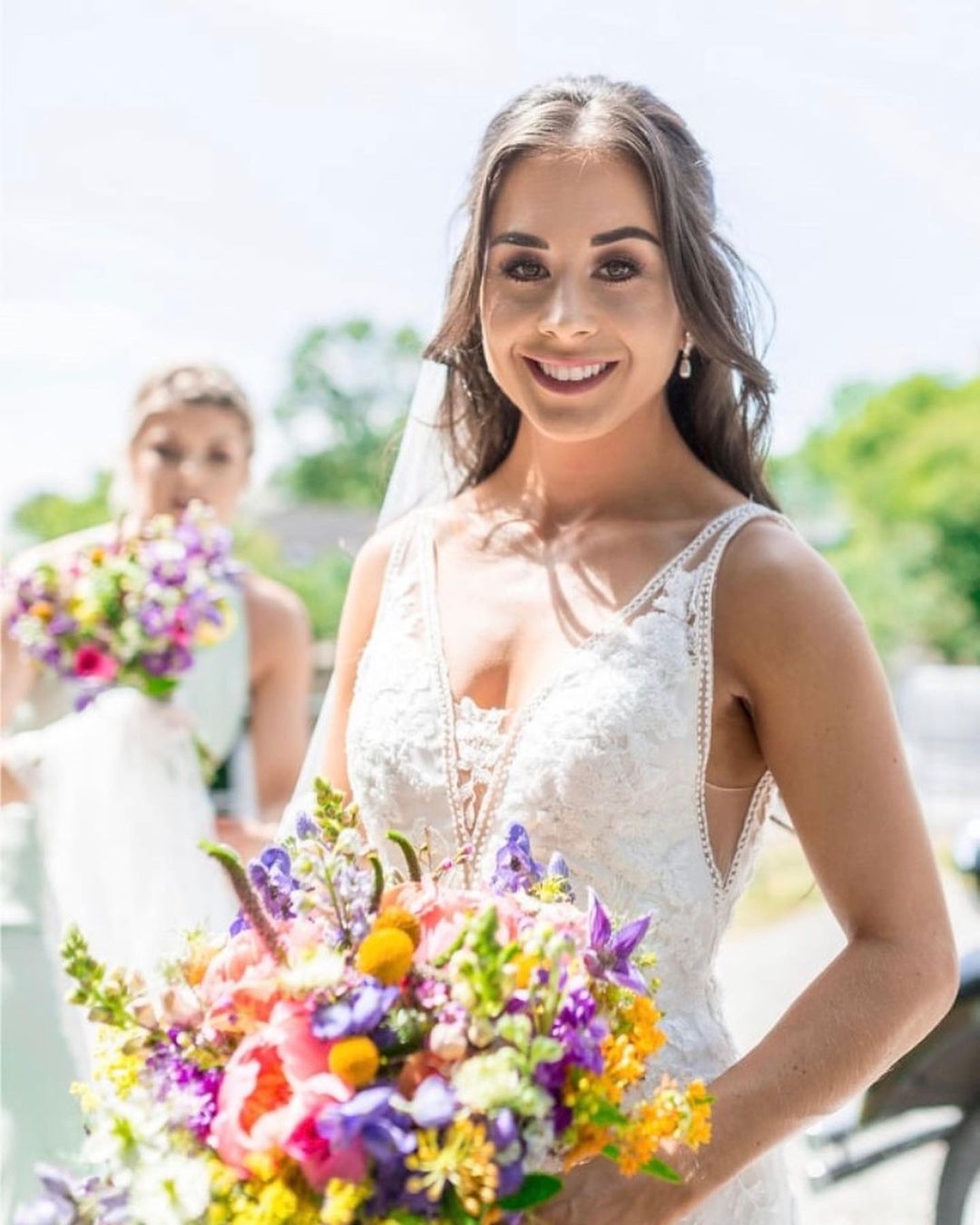 RELATED TO: How To Choose Your Wedding Flowers
All the classic whites and bursting with roses, but the subtle hues of all the cool green foliage brings this bouquet to the next level. From Jill Edwards.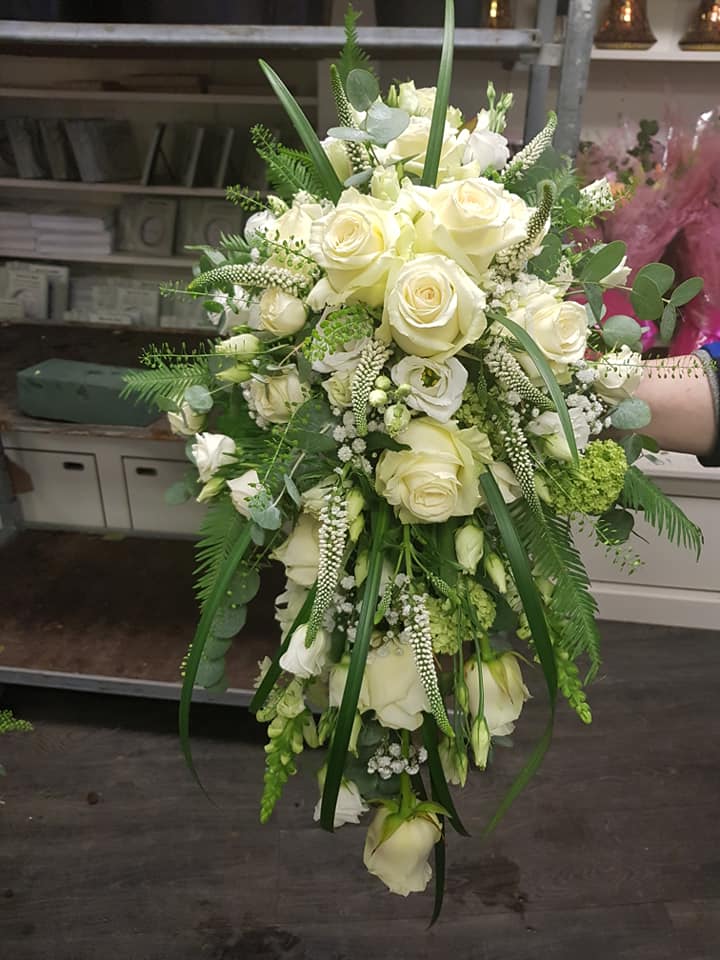 These modern, tightly packed rose posies are still as popular as ever – perfect for bringing a modern twist to a classic bridal look. From La Belle Fleur.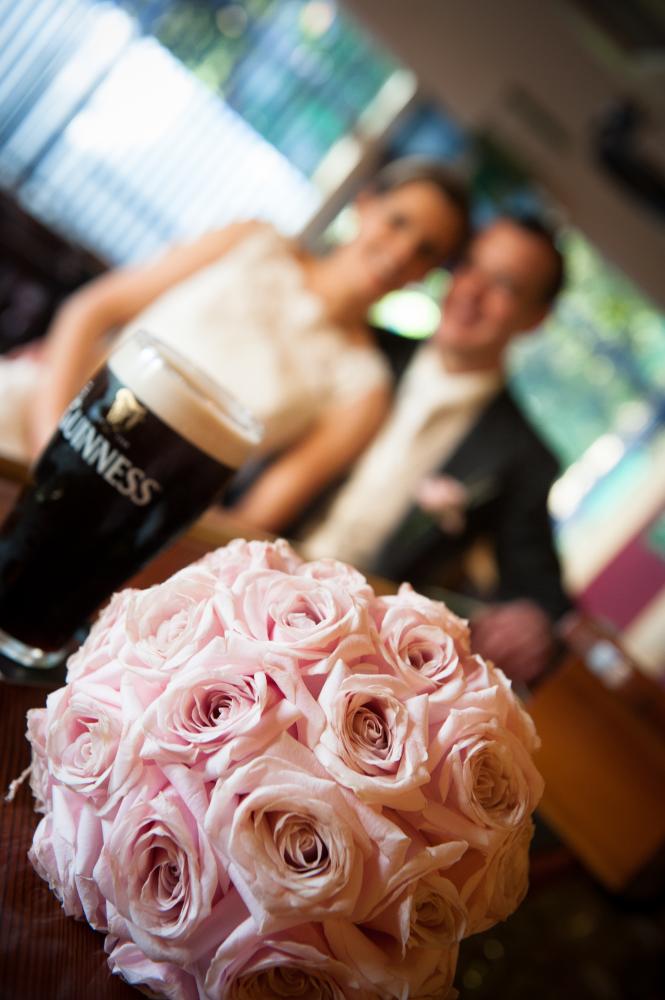 Ultra violet is very on trend at the moment and we adore the range of tones and textures in this arrangement, from deep violety mauve hydrangias to unusual lilac roses and maroon lilies. From Blossoms and Bluebells.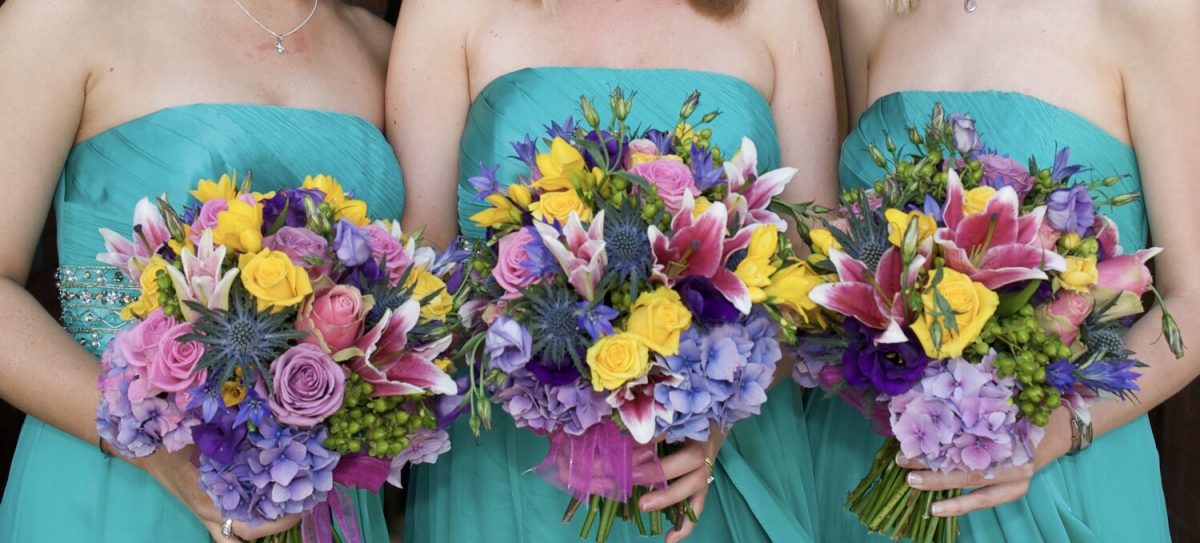 A fantastic fresh take on the classic round rose posy, mixing it up with all sorts of pink hues and lots of different sizes of blossoms, including the odd rosebud dotted in. Very, very different! From Blossoms and Bluebells.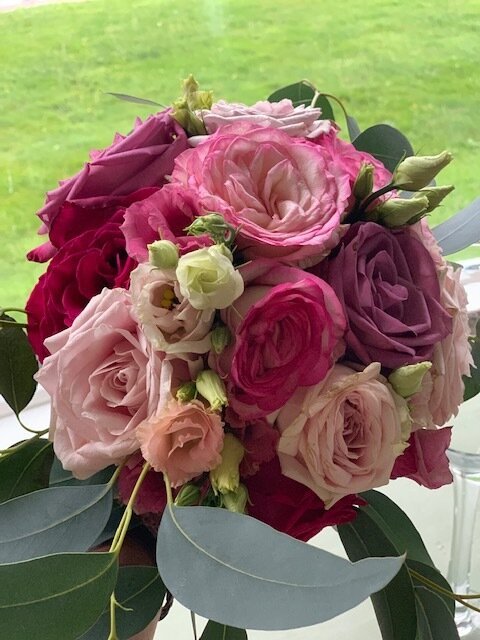 All white seasonal flowers – roses, lilies and hydrangia – yet they somehow combine in this neat posy to look very exotic, tropical and very different. From Dundrum Blooms.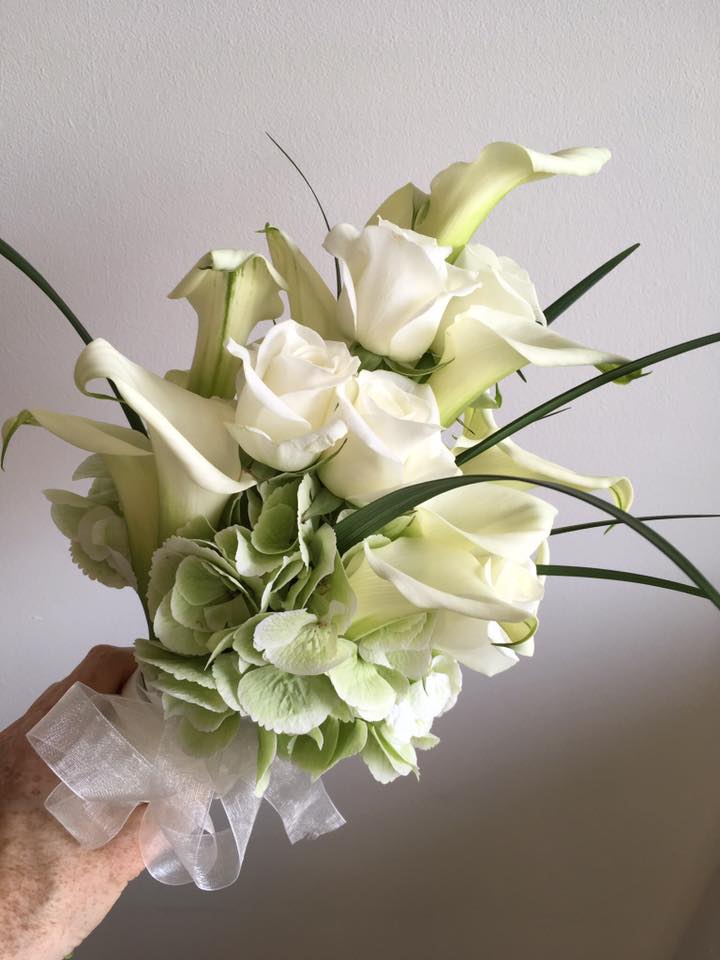 Orange ranunculus and coral roses inject a delicious pop of colour into this bridal bouquet. By Fleuriste.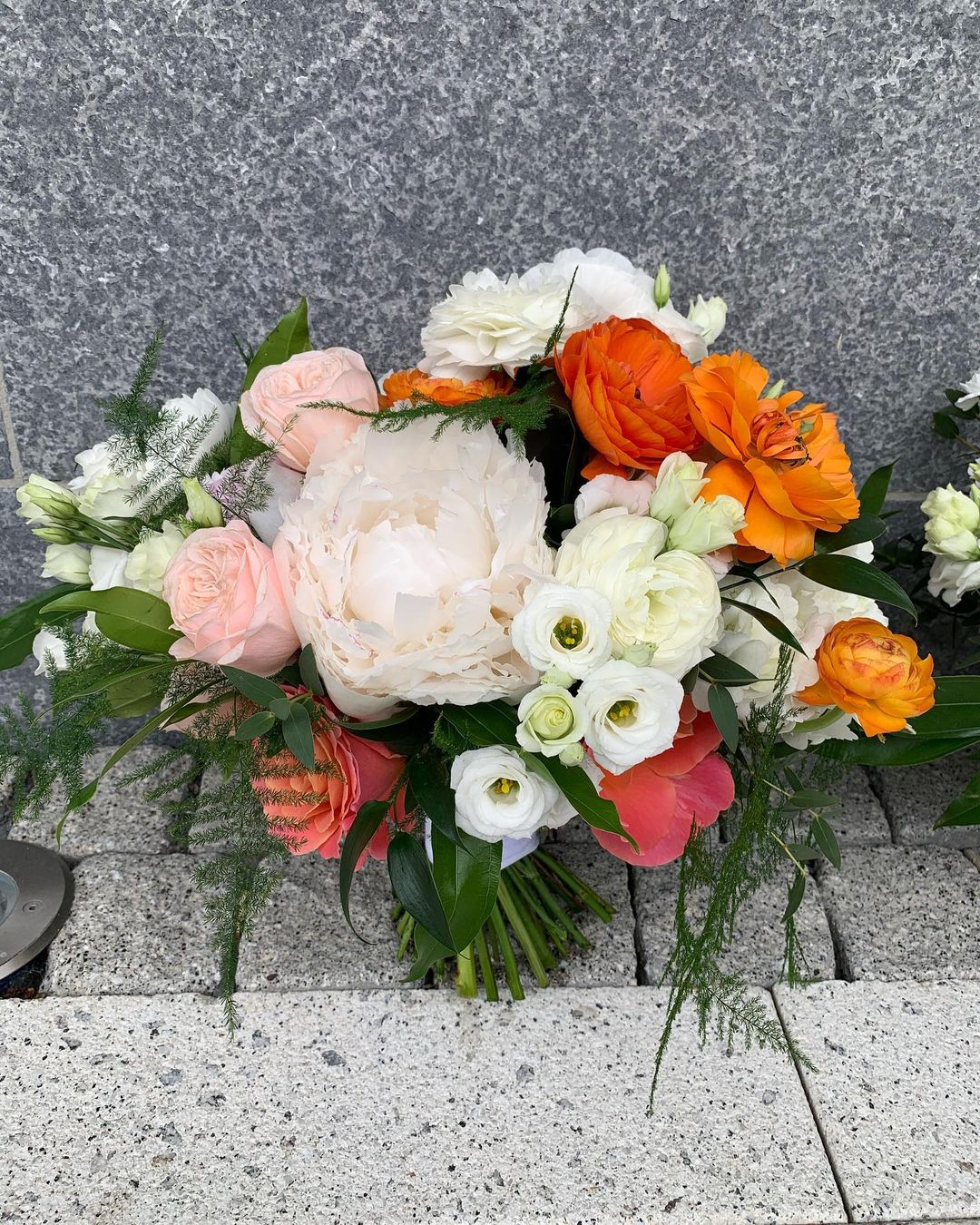 Perfect for a boldly themed wedding in the heat of late summer – loving how these hot orange and deep maroon peonies glow. From Wedding Flowers By Josephine.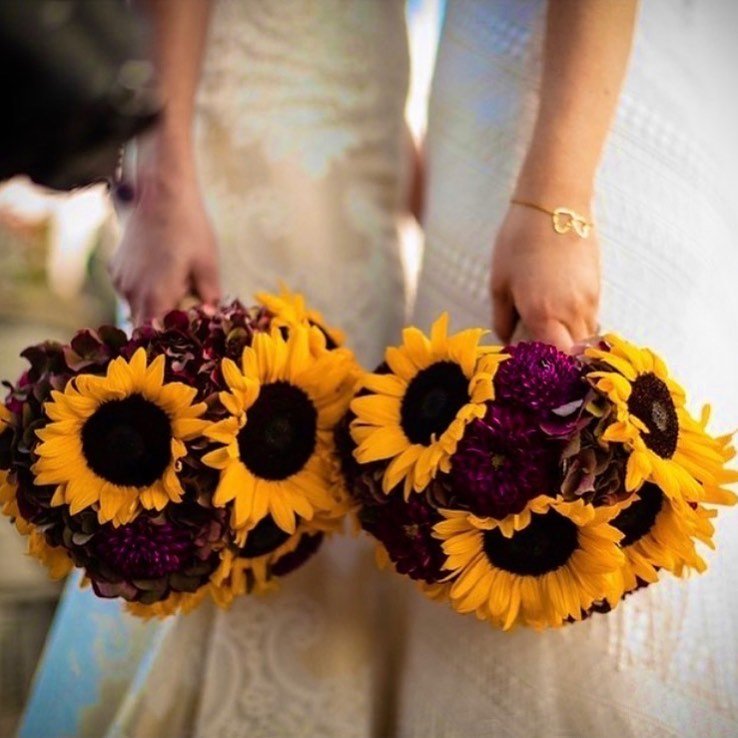 Lovely fresh colours in this summery bouquet with its red roses and blue hydrangia and the cool green foliage brings it all together. From Eden Flowers By Gemma.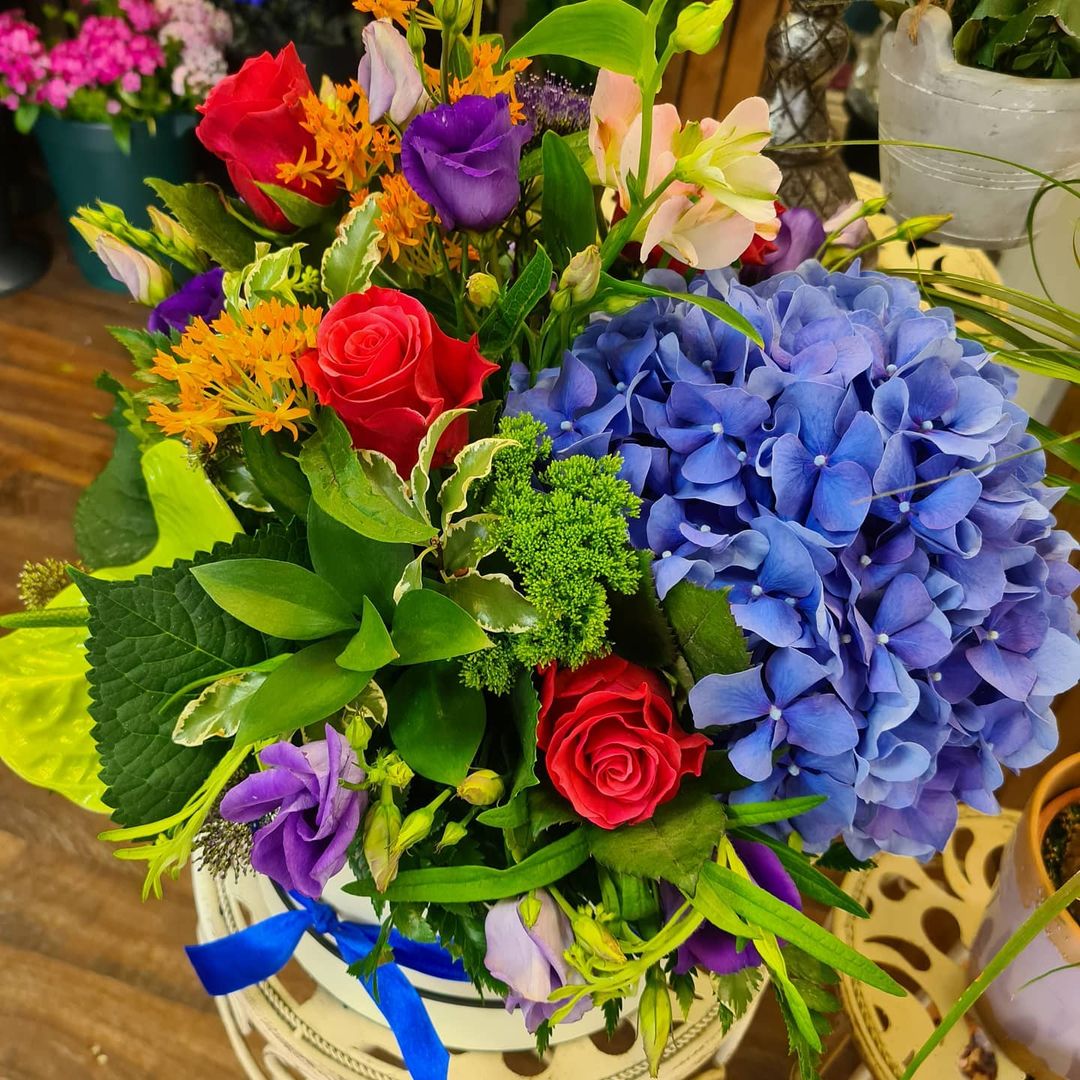 Even if you can't afford tropical flowers at your wedding, you can add the look by choosing hot tropical tones in familiar flowers – this combination of orange, pink and green is simply sizzling!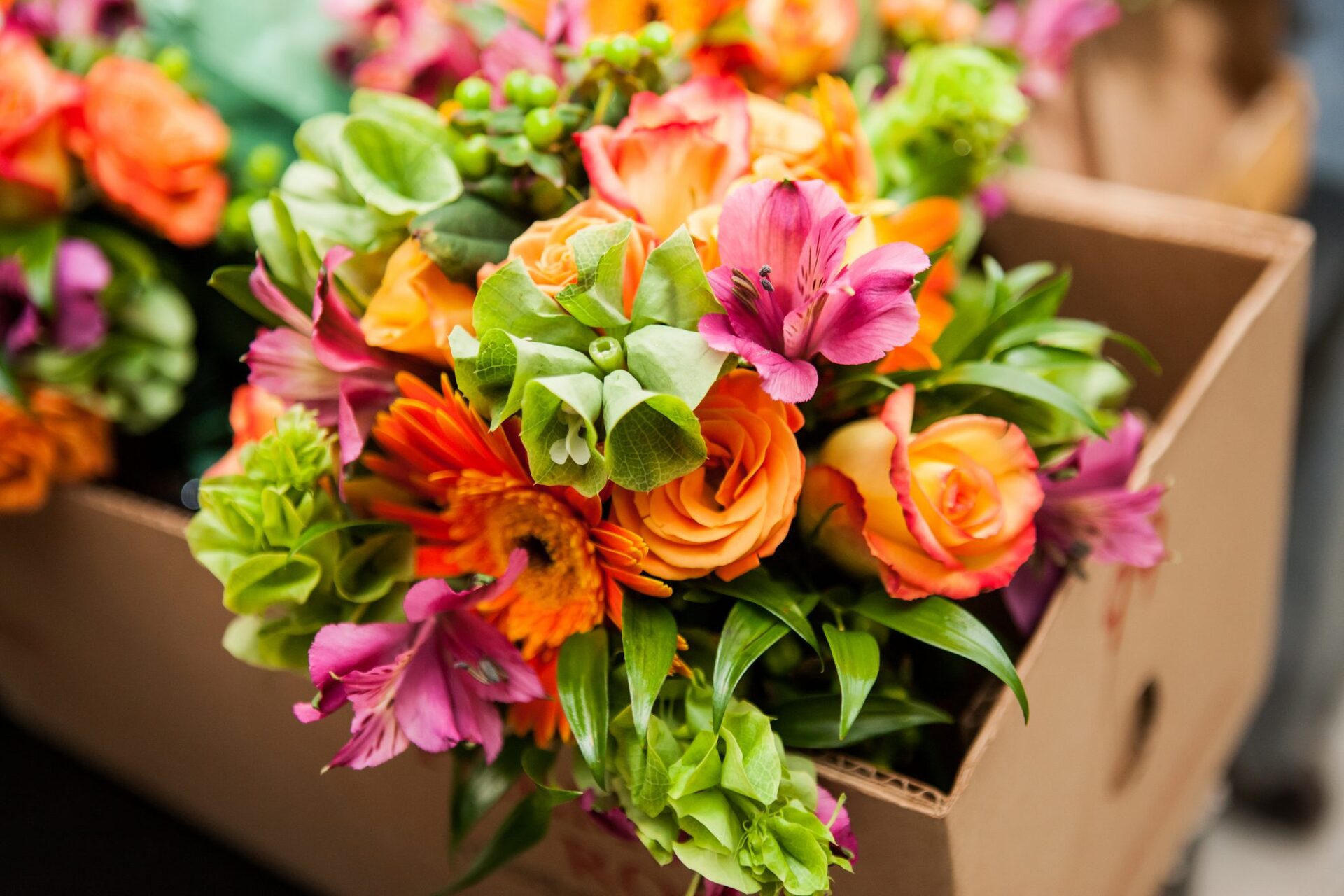 RELATED TO: How To Update Your Wedding For A Different Season
Still looking for your perfect bouquet? Check out our gallery of fabulous florists HERE.
Sign up to our newsletter to get all the latest from The Wedding Journal! Join Here>>>>http://eepurl.com/ck9vLb