Shopping for your wedding dress might seem tough, but now you have to find bridesmaid dresses to suit your bride tribe, of all shapes and sizes. Where on earth do you start?
You'll want to find a beautiful dress that everyone loves and feels comfortable, that won't blow your wedding budget. So where do you start?
You need to do your research – that's what we're here for. It can be daunting walking into a bridal store with your girls, all searching through the rails. Having a vision or idea will help you narrow your search. Think about colour, length, silhouette, sleeve length and neckline. While you don't need to have every detail nailed down, having a 'vibe' is important.
We've picked 15 of our favourite designers that are available in bridal boutiques across Ireland.
Dessy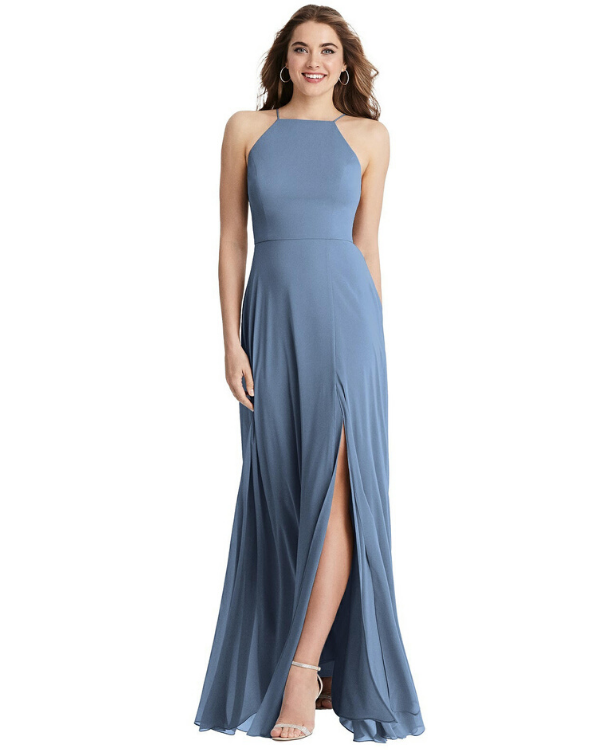 Each Dessy bridesmaid dress is created with perfection in mind and is made from the most special materials. The Dessy Collection, designed by Vivian Diamond, is a premium collection of bridesmaid dresses and offers high end, contemporary choices for your bridesmaids.
Hayley Paige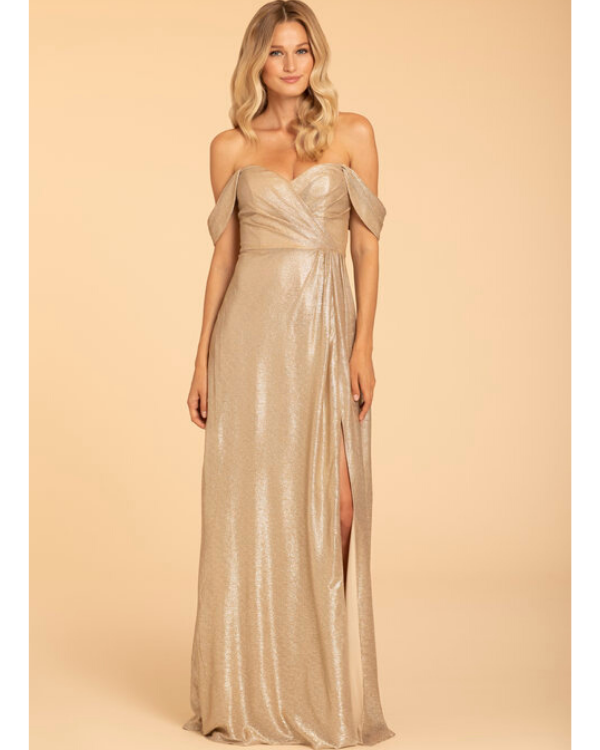 Consisting of stylish, contemporary bridesmaid dresses, the Hayley Paige Occasions collection has rapidly emerged as a preeminent world fashion leader. The award winning bridesmaid dresses feature the finest workmanship, superior construction and an expert fit. They are available in a vast range of colours.
Rewritten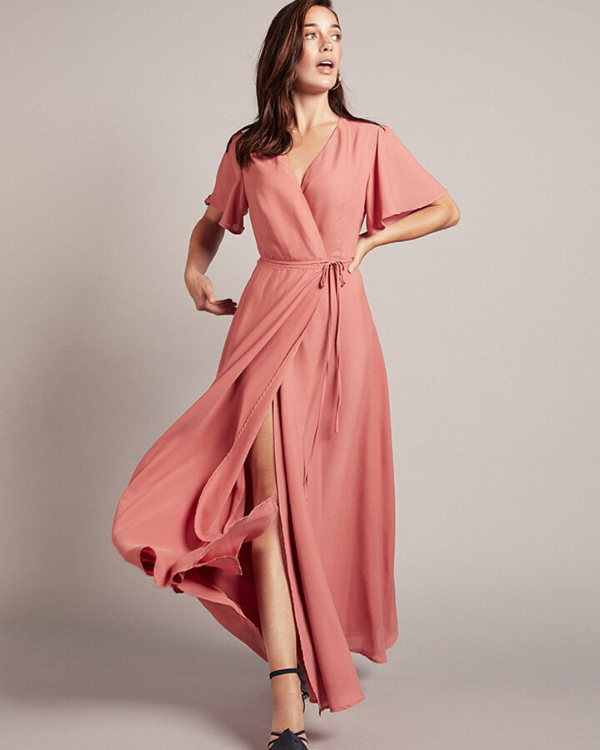 Each of their styles are hand-designed and sampled in-house before making it to our London workshop floor, where they create the majority of our best-selling styles. Sustainability is at the heart of this brand – not only are their dresses designed to be worn again and again but by making some styles to order they avoid any inventory wastage.
Jenny Packham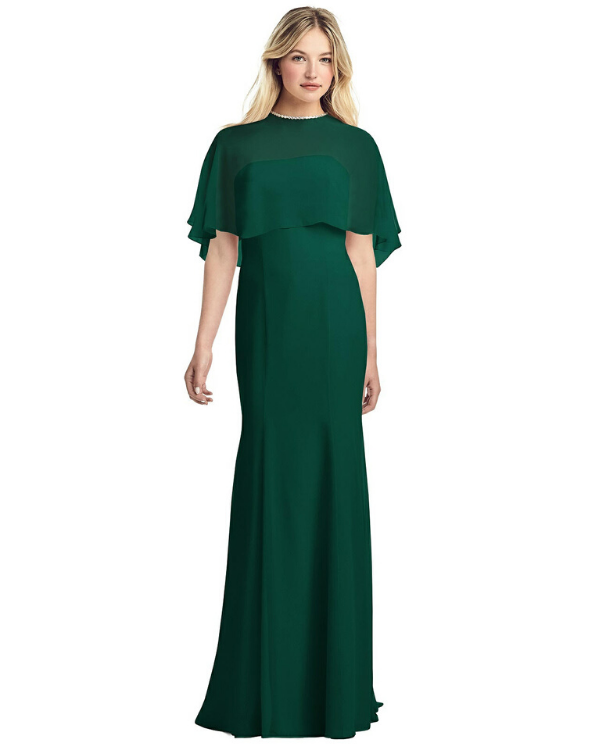 From chic blush to midnight blue, Jenny's designs are available in a myriad of colours and prices.
True Bridesmaids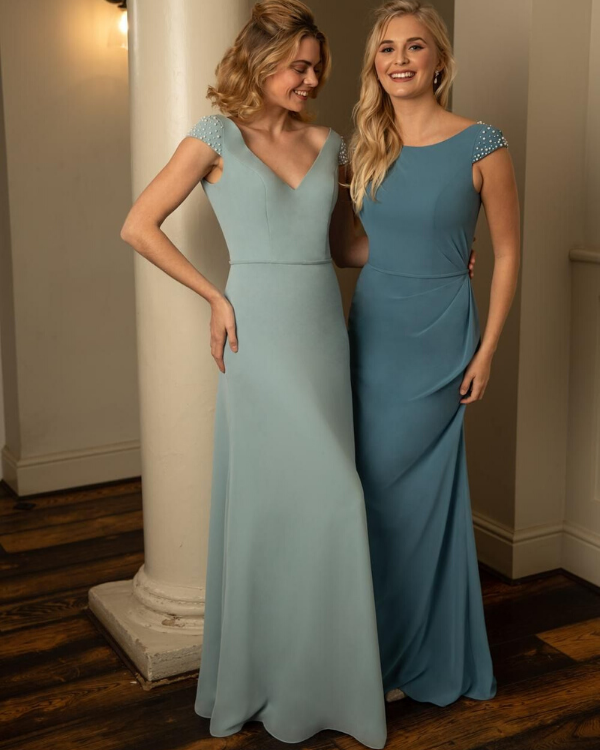 True Bridesmaids presents a fashion forward collection of  Bridesmaids gowns. Available in an extensive range of colours, thus making your choice even more extensive. Accents of Lace and intricate beadwork gives this collection a romantic and stylish feel whilst Featuring sharp & figure flattering cuts.
Miss Sonia Pena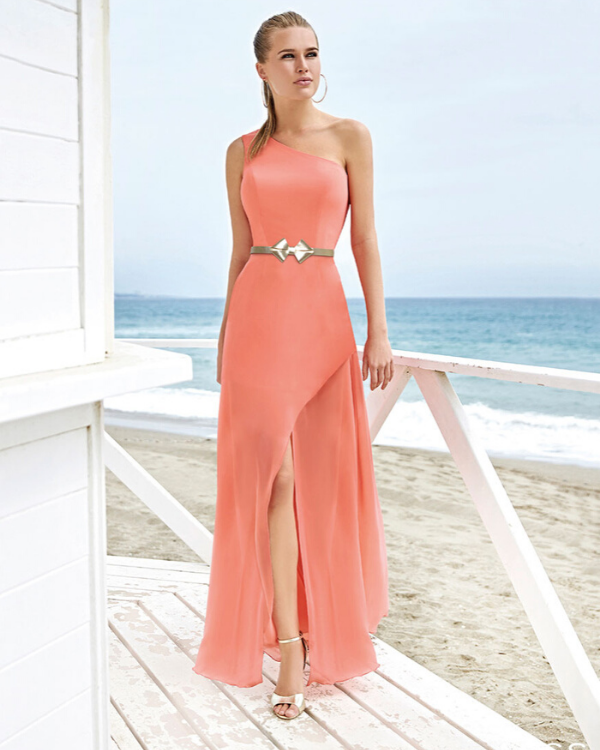 This collection is aimed at the younger market. There is touch of the 90s about some of their looks, they're very on trend right now.
Amsale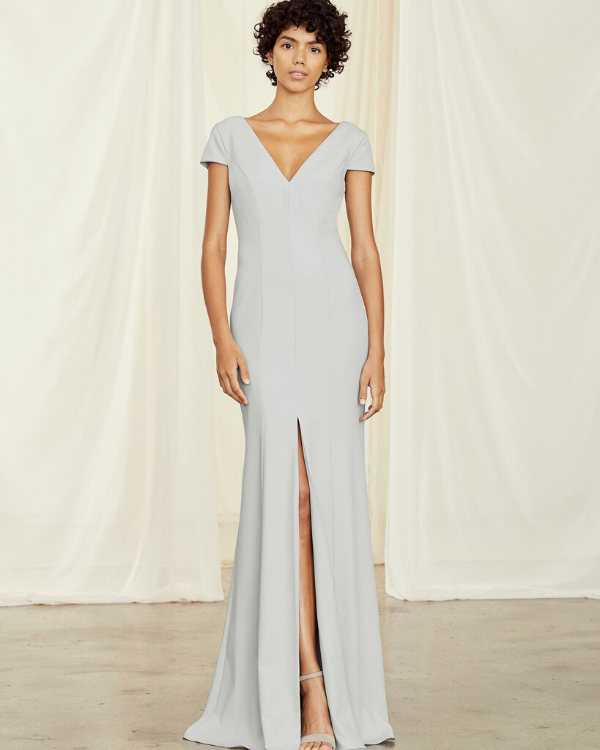 Modern design, luxury details, and custom fabrics set the tone for your wedding, bringing your vision to life and ensuring your entire party shines.
Morilee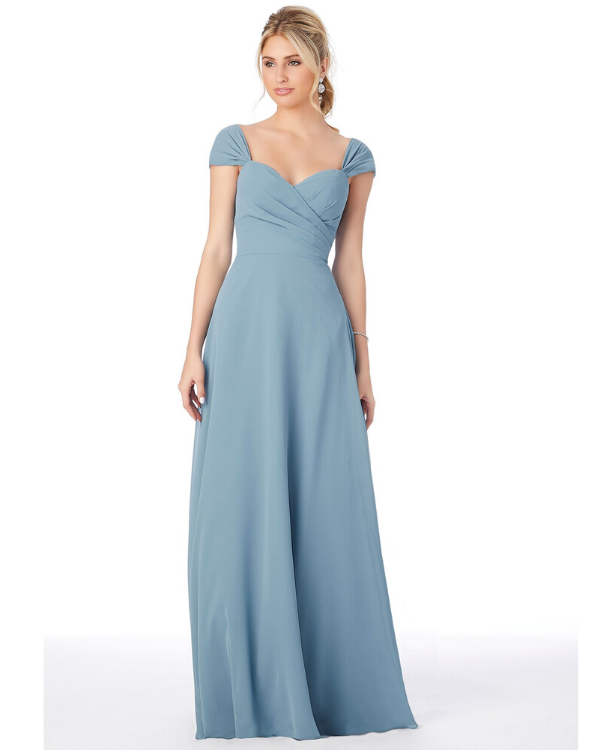 As one of the world's leading brands of Bridal and Occasion wear, Morilee have been making your dreams come to life with the help of their amazing designer Madeline Gardner and her striking artistic visions.
Kelsey Rose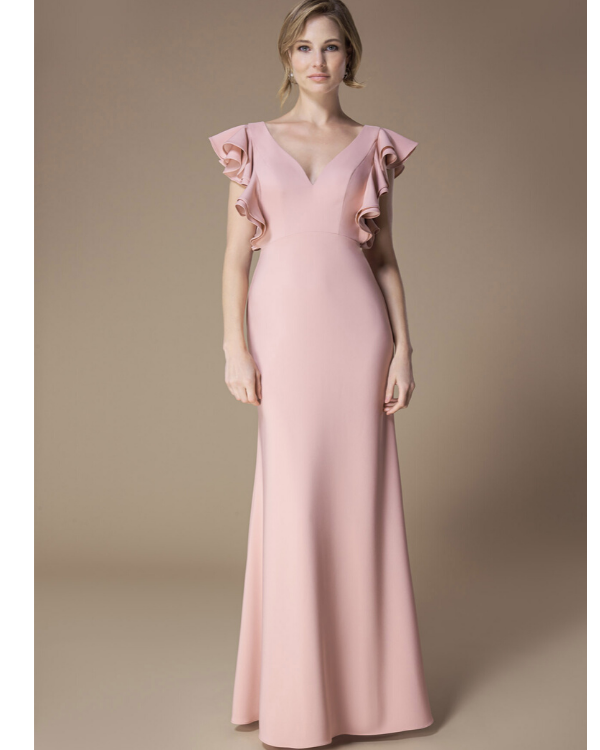 Turn heads. This dress is defined by the dynamic ruffles of the sleeves. Framing the elegant keyhole back and offering something chic and a little different, this gown is for the sophisticated bridesmaid.
Kenneth Winston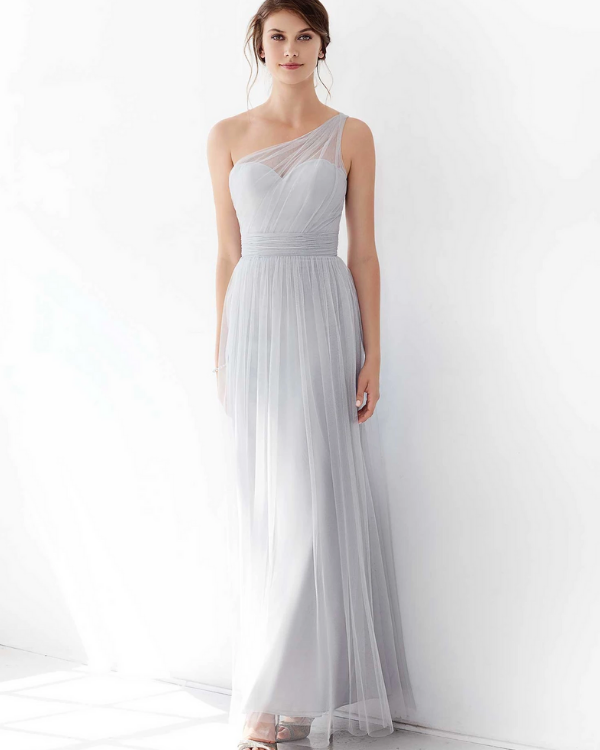 Colour by Kenneth Winston is a confident collection that includes short and long styles of gown, in fabrics including  lace, tulle and chiffon and a wide variety of colour ways.
Mark Lesley Bridesmaids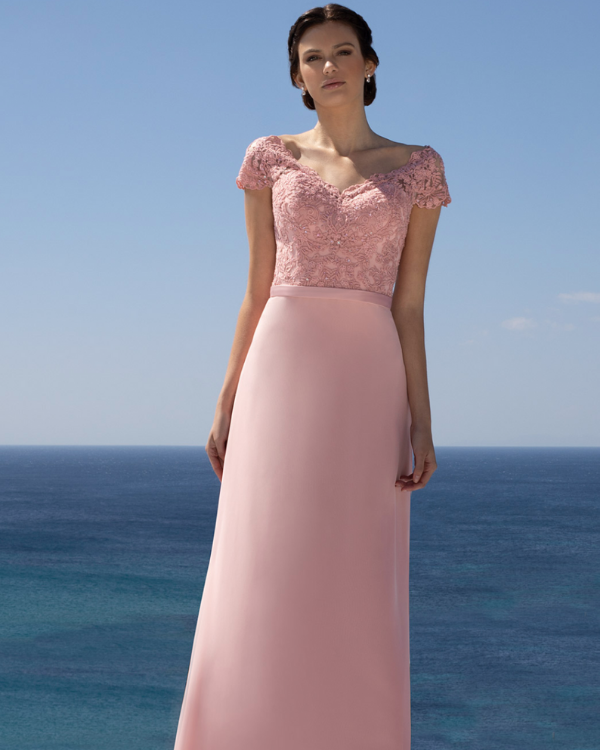 Marl's collections are renowned for their sumptuous flowing fabrics, intricate lace symmetry and beautiful beading applications.
St Patrick Special Occasions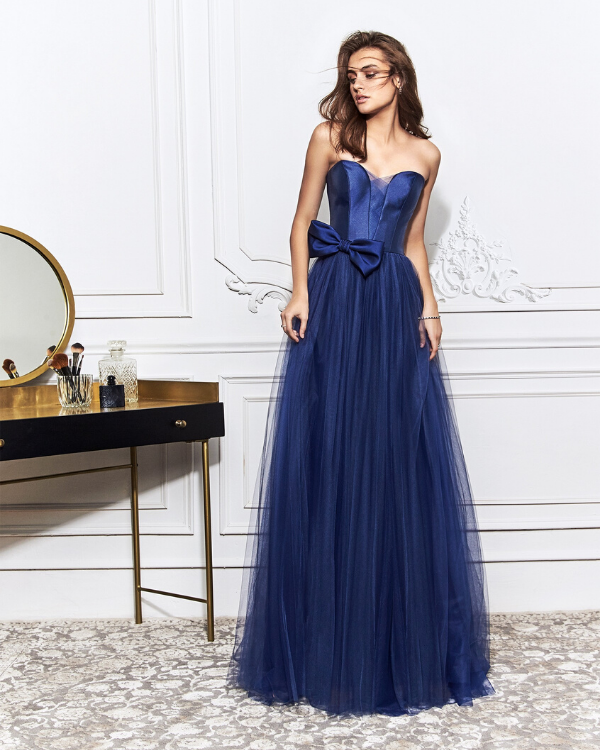 Jenny Yoo
Sophisticated in the front, sexy in the back, the Brett's high neck and open back are the perfect balance for a classy bridesmaid.
Thread Bridesmaid 
This collection was designed with breathable, lightweight fabric so your bridesmaids will feel comfortable and relaxed on your special day, while looking fabulous, of course!
Motee Maids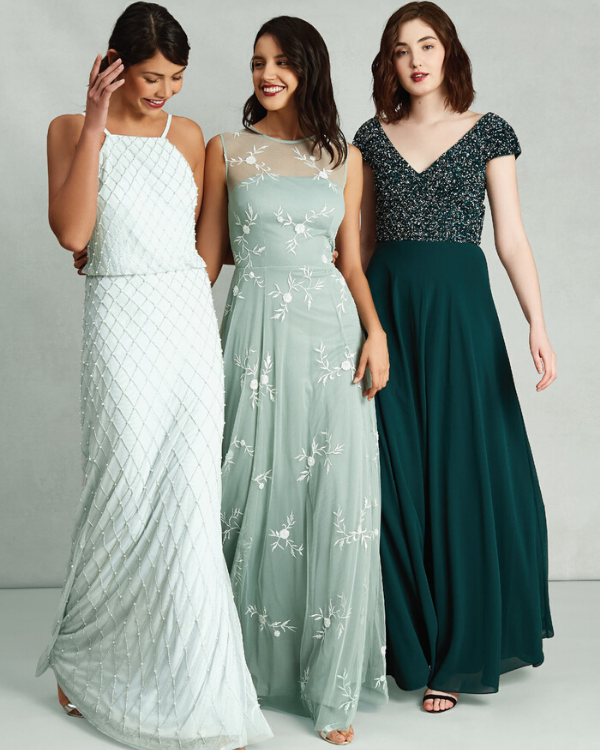 Motee Maids was launched in 2017 to bring a new and exciting bridesmaid concept to independent bridal boutiques. Motee Maids allows brides to have a creative input to ensure each of their maids has a gown perfectly suited to them. Born out of a passion for weddings, colour and hand embellishment, Motee Maids offer timeless and elegant gowns bridal parties will love wearing and creating.
Visit our online wedding directory, filled with bridal boutiques and brands across Ireland.
Plus if you're still searching for your dream wedding dress, why not try out our new ONLINE WEDDING DRESS FINDER – where you can filter to find your dream dress.
________________________________________________________________________________________________
READ MORE

Who Pays For Bridesmaid Dresses?