Have you Noticed Retro Wedding Cakes on the rise? So have we!
Styles definitely come and go, however we have been seeing a consistent rise in retro-style wedding cakes. But where do you begin with a retro wedding cake? How can you ensure it won't look crazy in years to come?
This edit features bespoke cakes to soft, simple and understated cakes with delicate details.
Let's find your dream insta-worthy cake!
1. Kitsch Single Tier Wedding Cakes – Camerino Cakes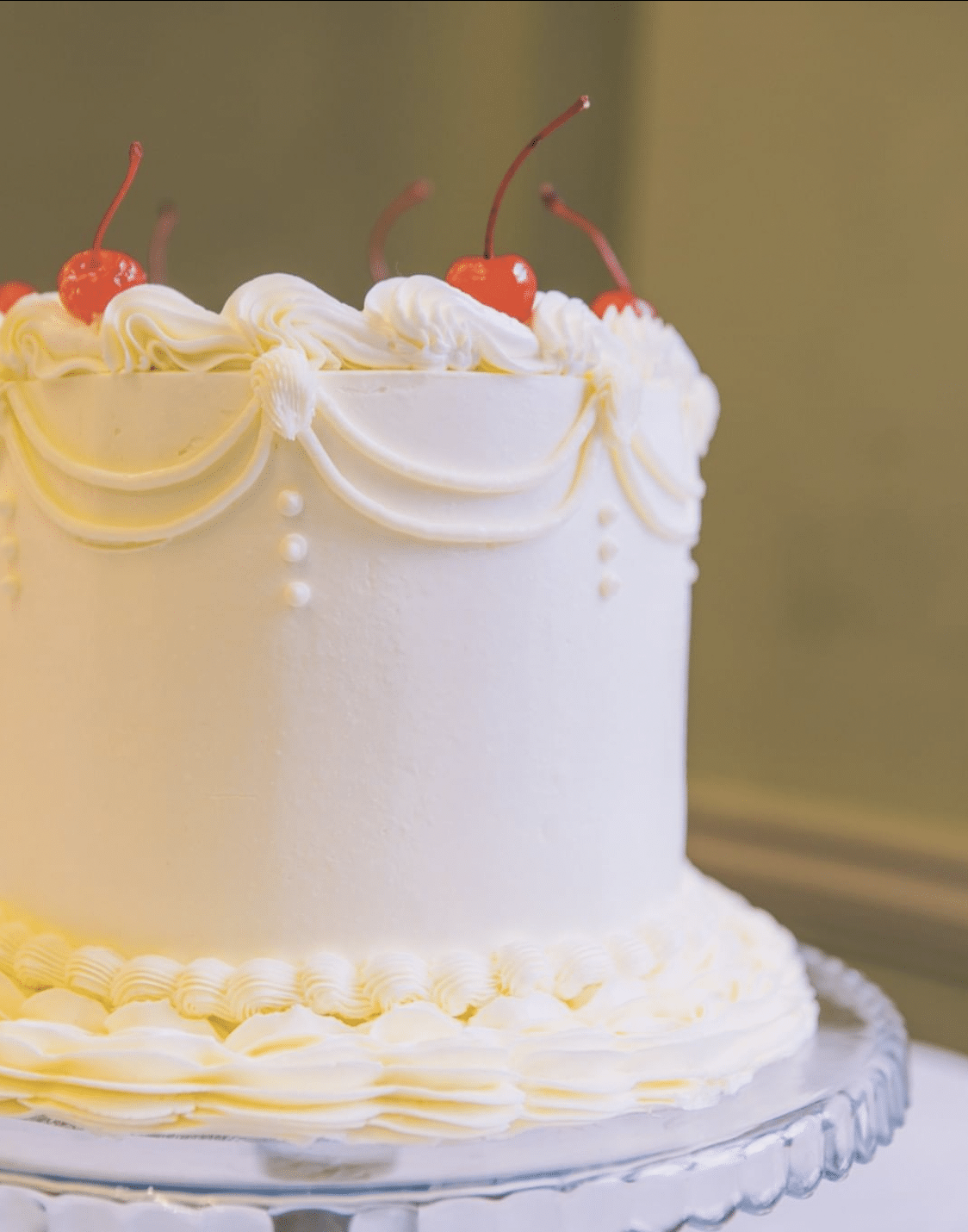 Enter the kitsch wedding cake trends! Nearly too pretty to eat, these slightly retro, slightly Victorian and extremely OTT creations have been popping up all over Instagram feeds! We definitely think these will continue to trend in the years going forward! Keep an eye out.
RELATED TO: 11 Naked Wedding Cakes To WOW Your Guests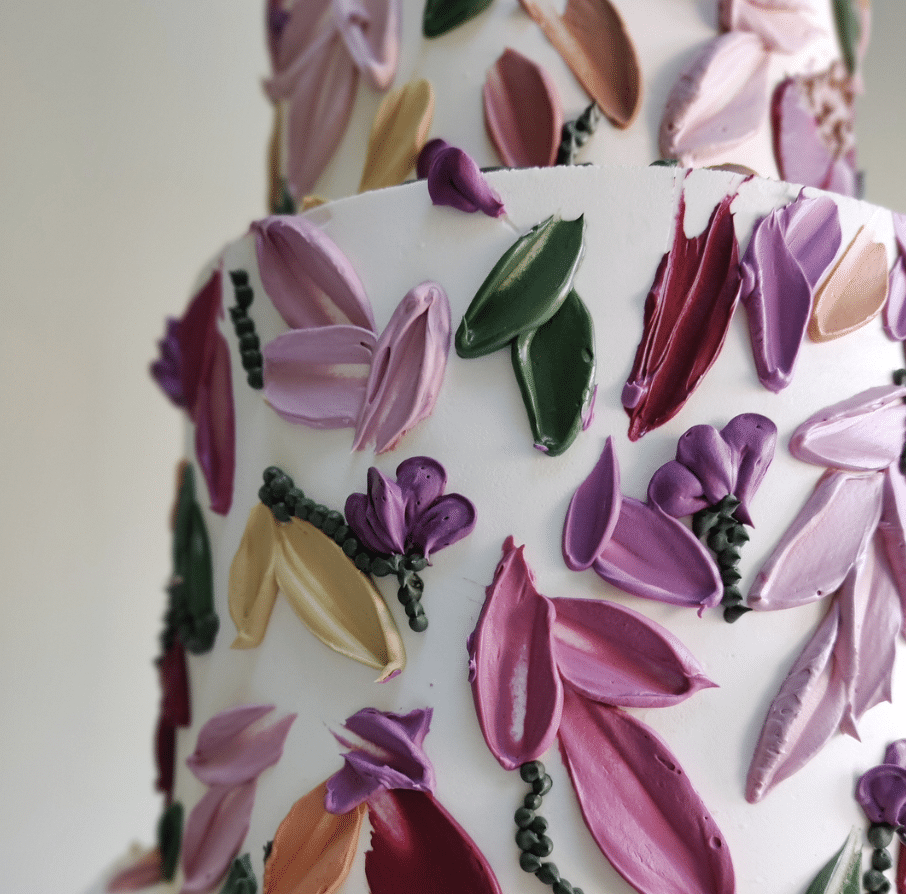 This technique is known as buttercream painting and we are simply obsessed! There is something very vintage, yet chic about this trending cake.

Mix it up with your own themed colours on your wedding painted on the cake. Or, you could match the colours to the season that you are getting married. Go crazy with it! Bring out your inner artist.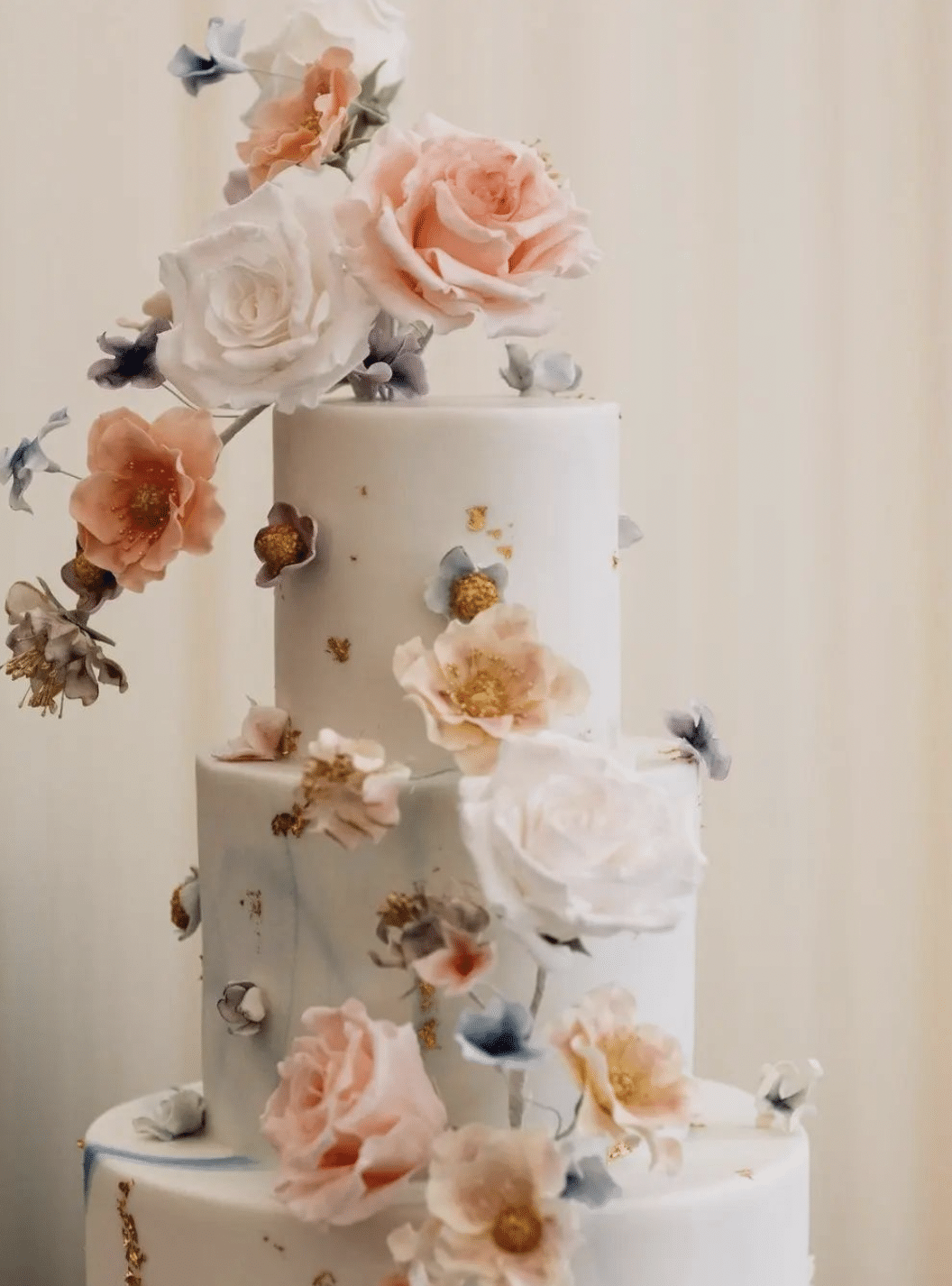 If you want to add some look of luxury to your wedding reception but still have a retro look, then a cake that looks like marble is one way to do it! The coloured marble adds a modern and tasteful touch to any event. Handmade sugar flowers can also add some delicacy whilst also adding that vintage aesthetic.
RELATED TO: 17 Fresh Spring Wedding Cakes That Look Too Cute To Eat!
4. Pastel Coloured Handmade Sugar Roses – Broken Spoon Cakes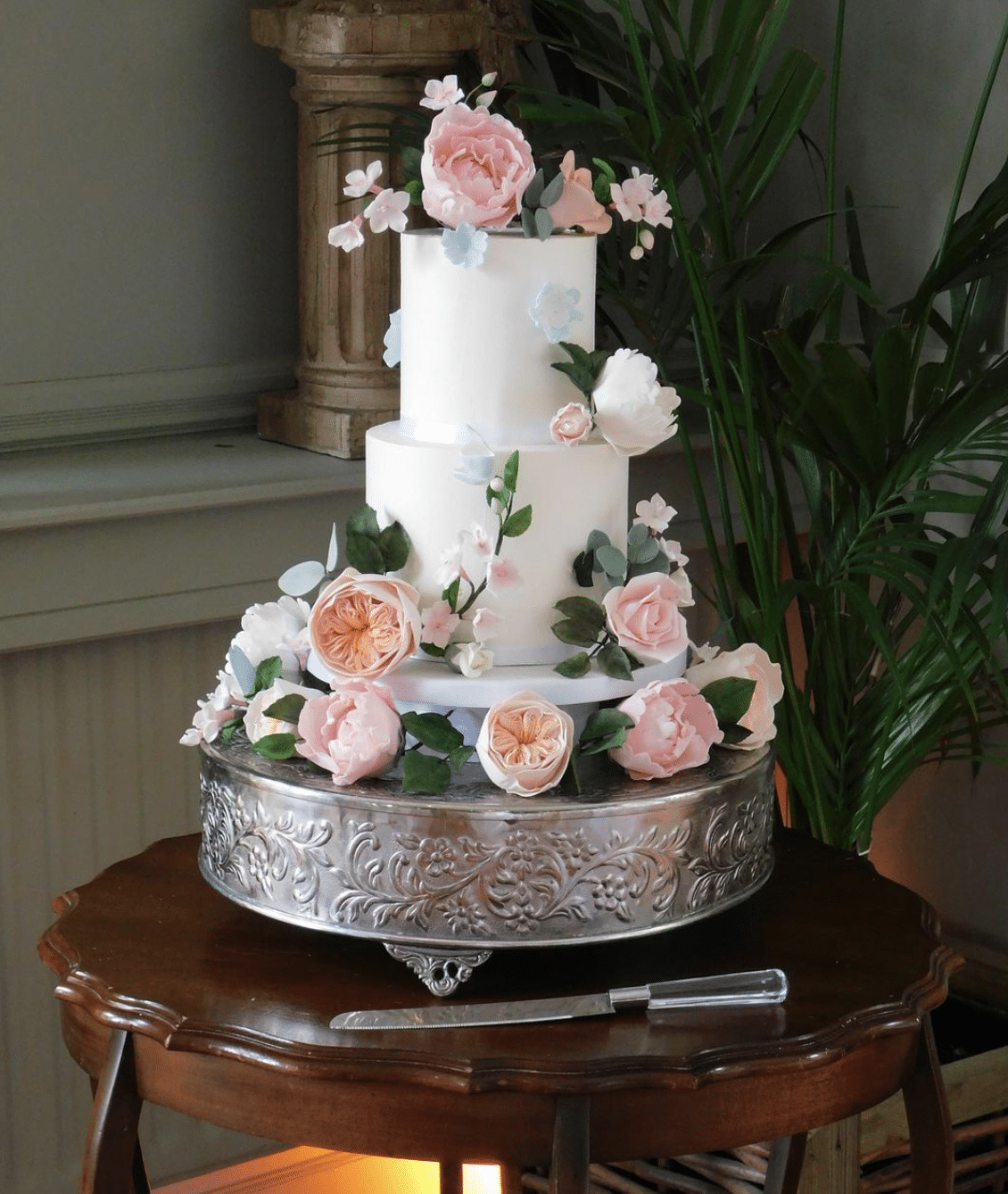 Sugar flowers will always make your wedding cake a retro centrepiece. Also, depending on your design, sugar flowers on cakes aren't necessarily budget bursting.  A single, handmade centrepiece sugar rose surrounded by gorgeous greenery will provide a retro statement luxury finish to almost every style of wedding cake.   
5. Multiple Tiered Kitsch Wedding Cakes – Colhoun Creations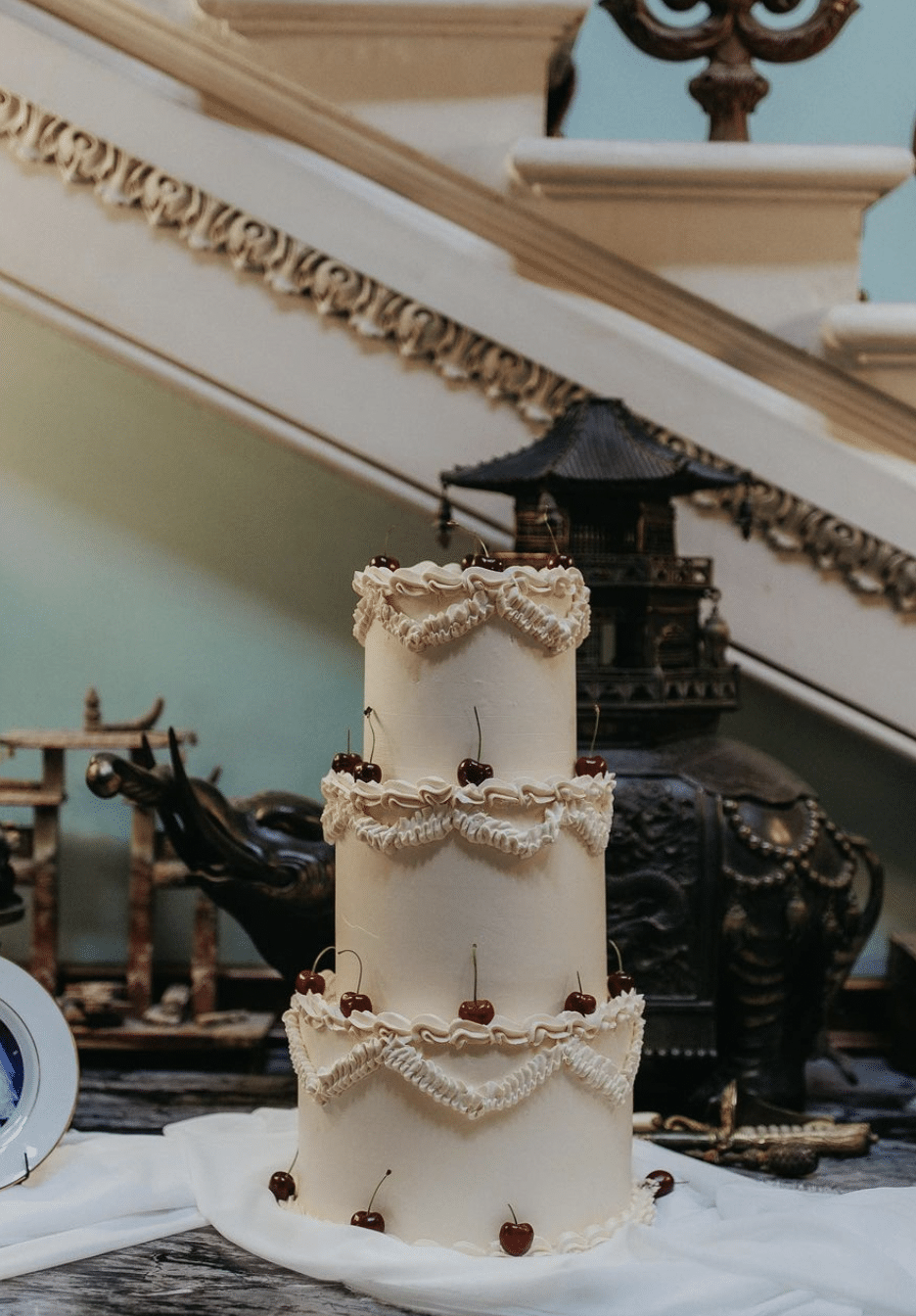 Felt inspired by our Kitsch wedding cake at number one but want more 'wow' factor? Check out this multiple tiered kitsch wedding cake with cocktail cherries scattered throughout. You are guaranteed to have a retro yet modern looking cake with this one! Simple, traditional statements are definitely going to continue to trend in the years to come.
RELATED TO: Top 10 Amazing Wedding Cake Ideas to Inspire You!
Feeling inspired by these celebrity wedding cakes? To start planning your dream wedding cake, check out our local wedding cake suppliers HERE!