Whether it's a spring or summer affair, these colourful wedding cakes will add a fresh touch to your day!

Spring is here and summer is just around the corner which means we're on the lookout for fresh, bright and colourful wedding cakes to give you all some serious spring / summer inspo!
From edible flowers to hand painted petals and pretty pastels, these wedding cakes make a stylish sweet treat that will brighten up your day and add a refreshing pop of colour for the season that's in it – all from top cake makers across Ireland!
RELATED TO: 6 Wedding Cake Trends For 2022 That You Need To Know
Keep on scrolling for some delicious cake inspo (WARNING: this article may make you hungry!🤤)…
Camerino Bakery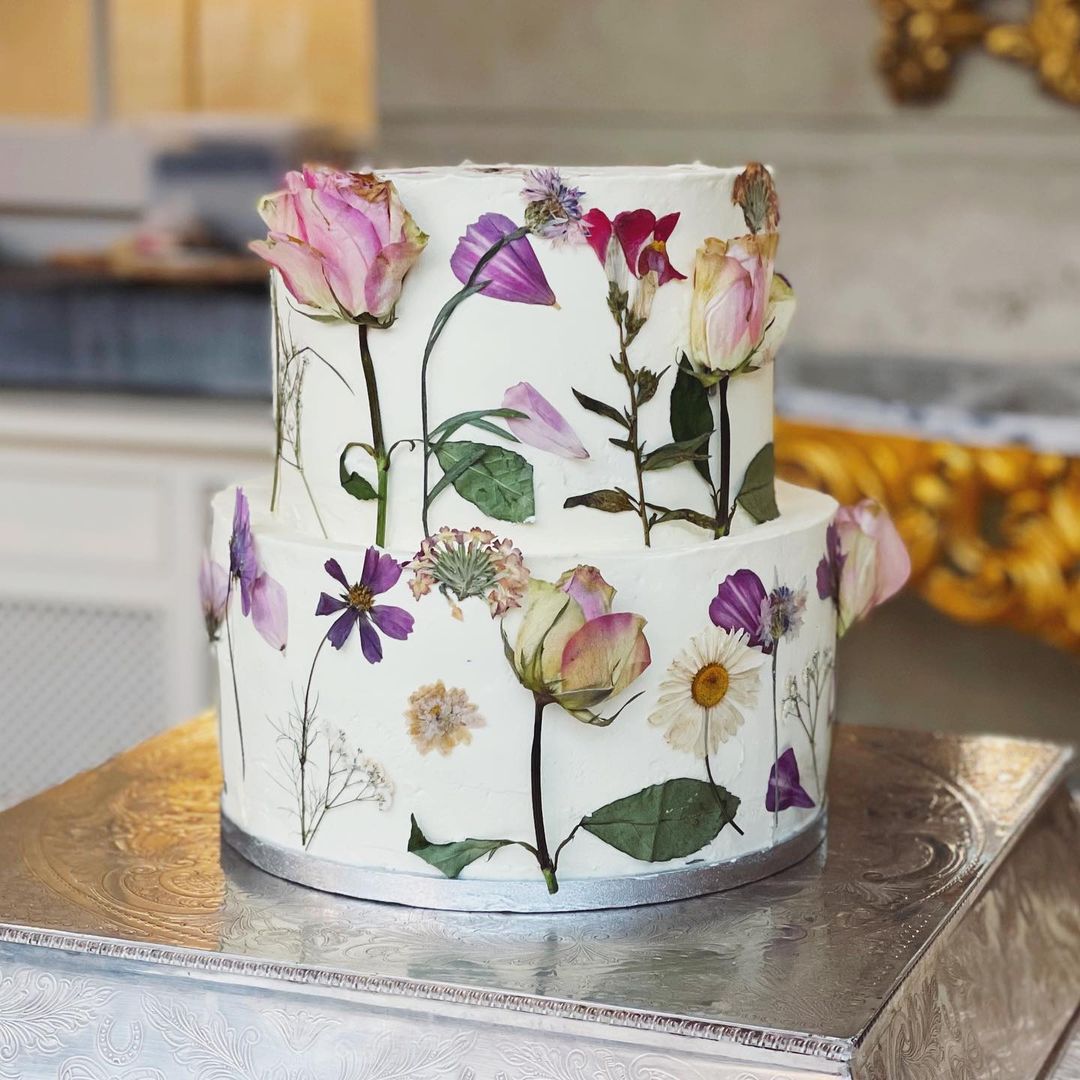 This wedding cake by Camerino Bakery in Dublin has stolen our hearts! These edible flowers are adorable and add a touch of life to your wedding cake and is perfect for a spring or summer wedding.
Colhoun Creations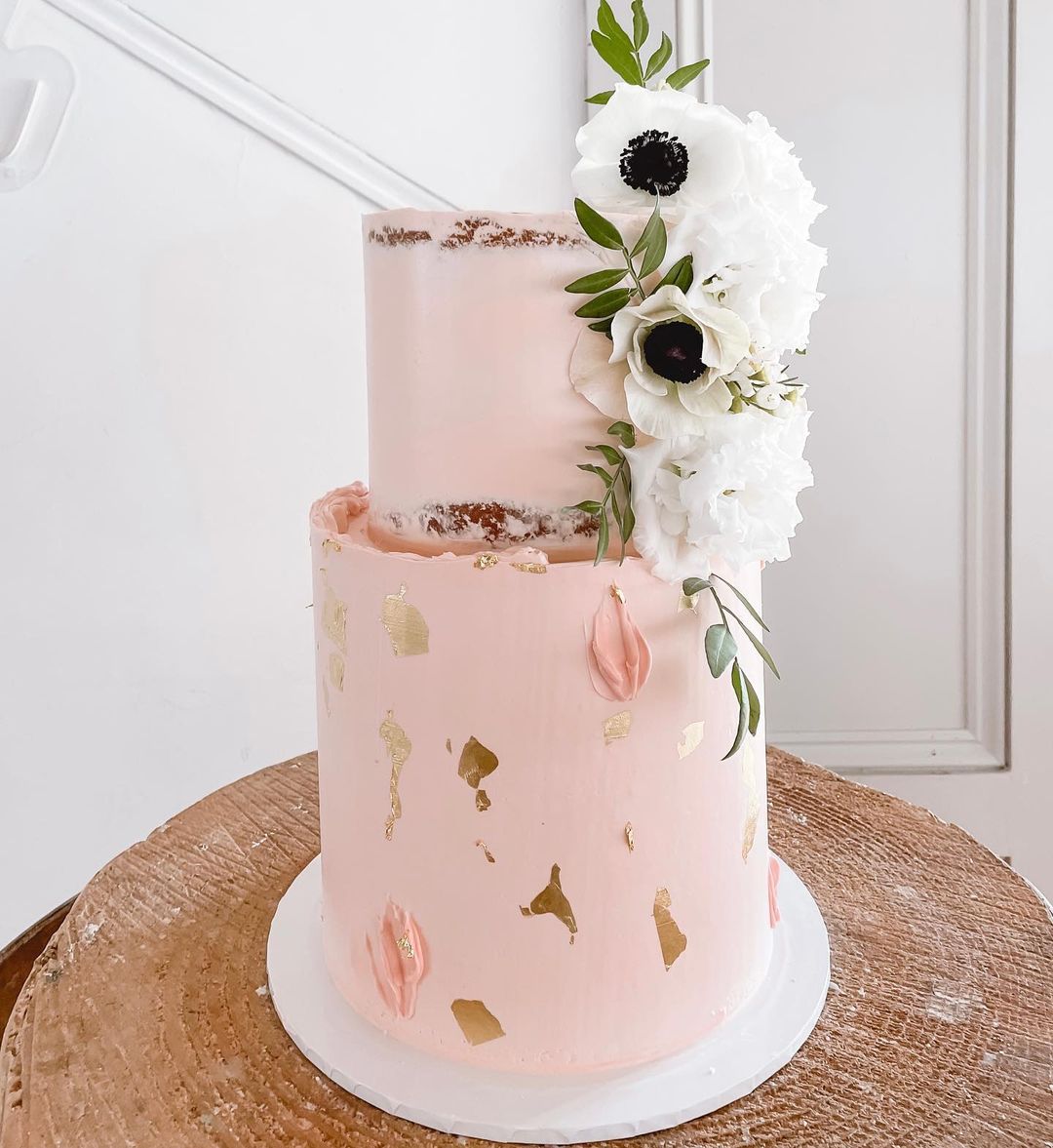 Pastel pinks, flecks of gold and delicate florals – obsessed! This design by Colhoun Creations in Dublin is super feminine and adorable for an elegant wedding in spring or summer.
RELATED TO: 11 Naked Wedding Cakes To WOW Your Guests
Fern Cakery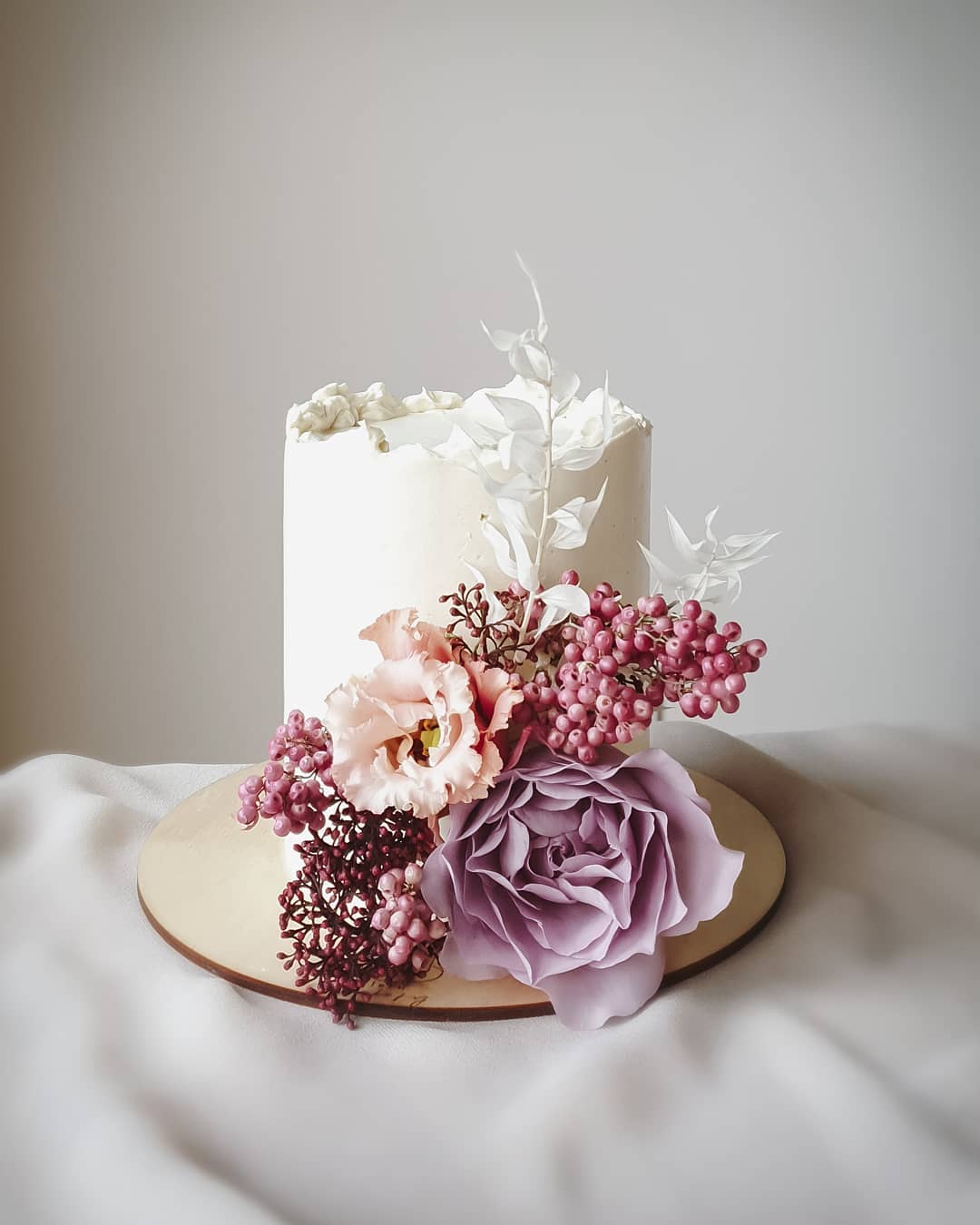 We're seeing more and more couples jumping on the micro cake wedding trend – which is especially cute for more intimate celebrations! This clean and simple cake by Fern Cakery in Kildare is finished with colourful blooms for that perfect pop of colour.
Synnotts Signature Bakes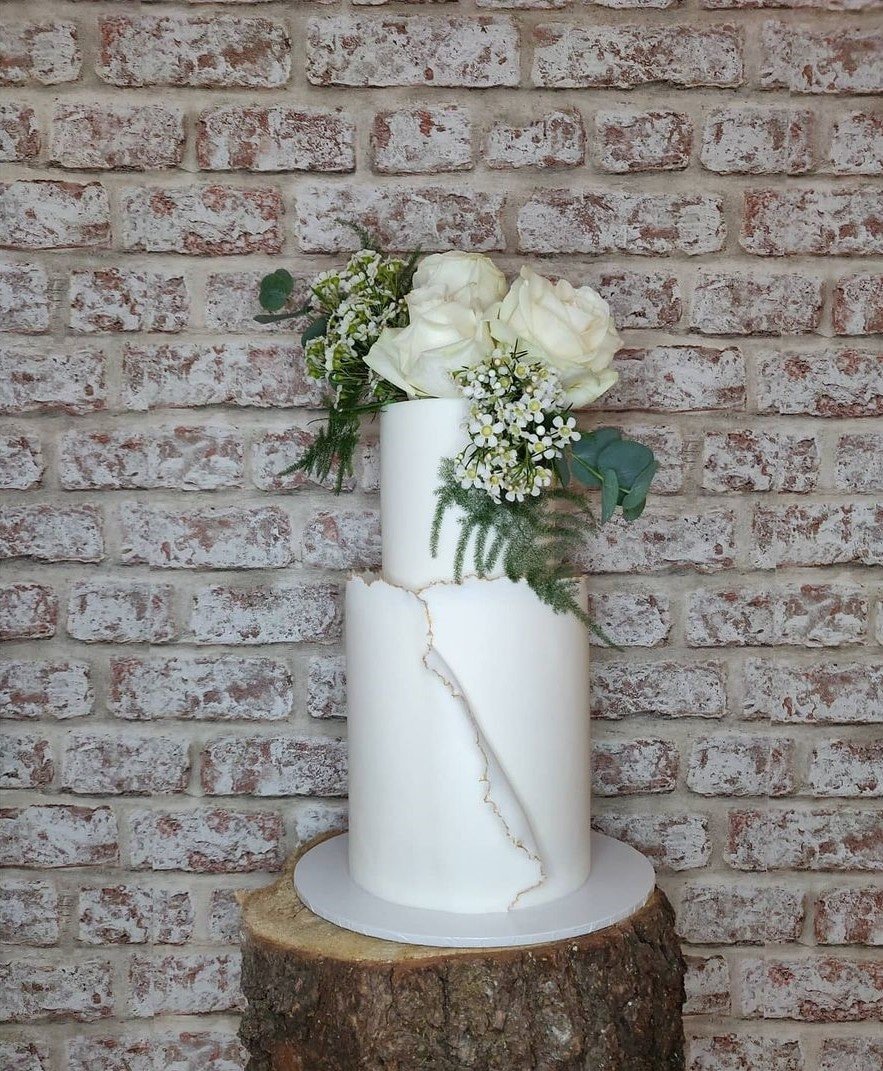 Simple yet stunning, this delicate cate from Synnotts Signature Bakes in Dublin was made for the spring season! The tiny daisies paired with eucalyptus and fern is effortlessly elegant and make a stylish sweet treat.
RELATED TO: 8 Fabulous Tiered Wedding Cake Trends You Need To See
Gemma's Cakes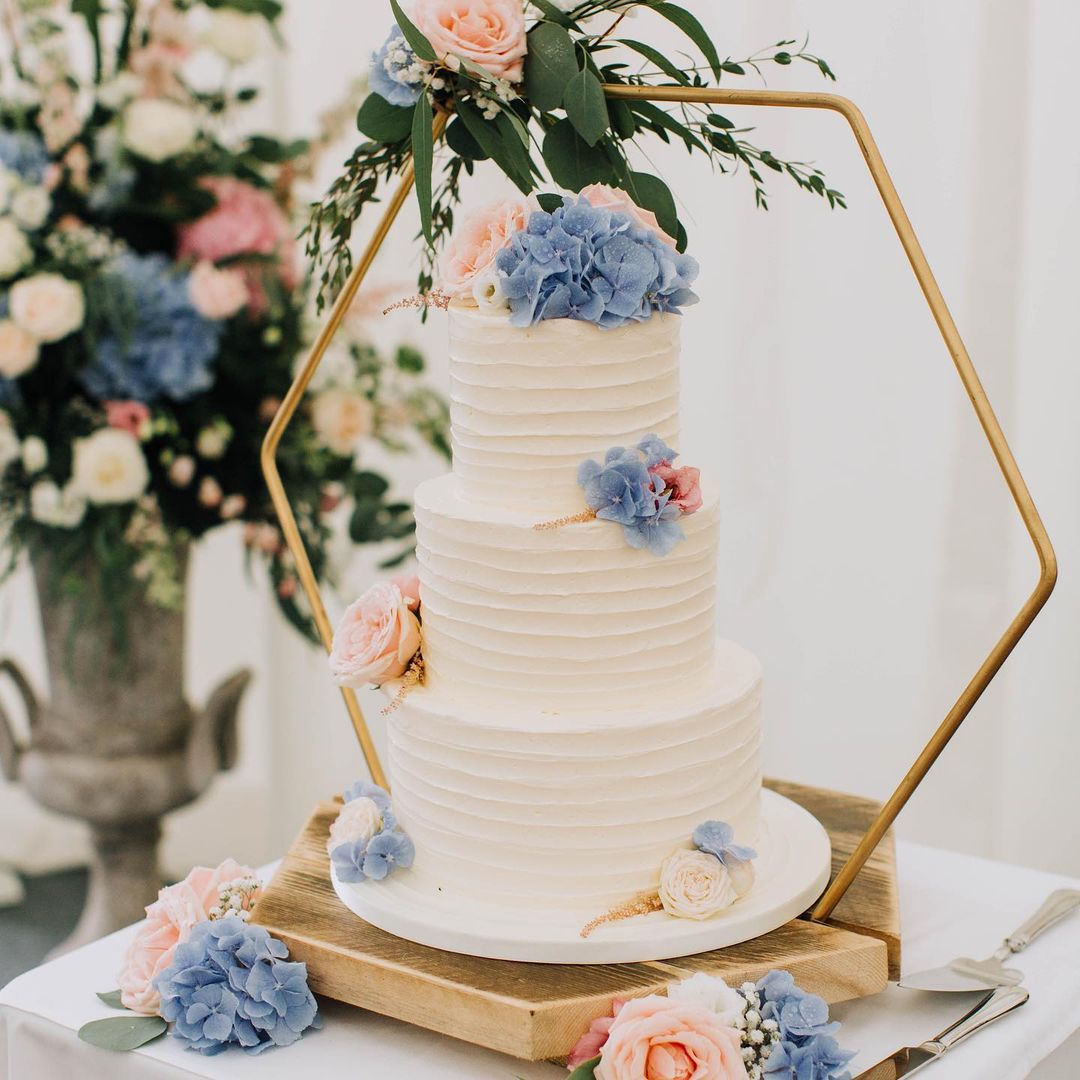 Baby pink and baby blue come together beautifully on this creation by Gemma's Cakes in Magherafelt. We're loving everything about this cake from the colours to the texture and the overall neatness and feminine feel!
NI Cake Design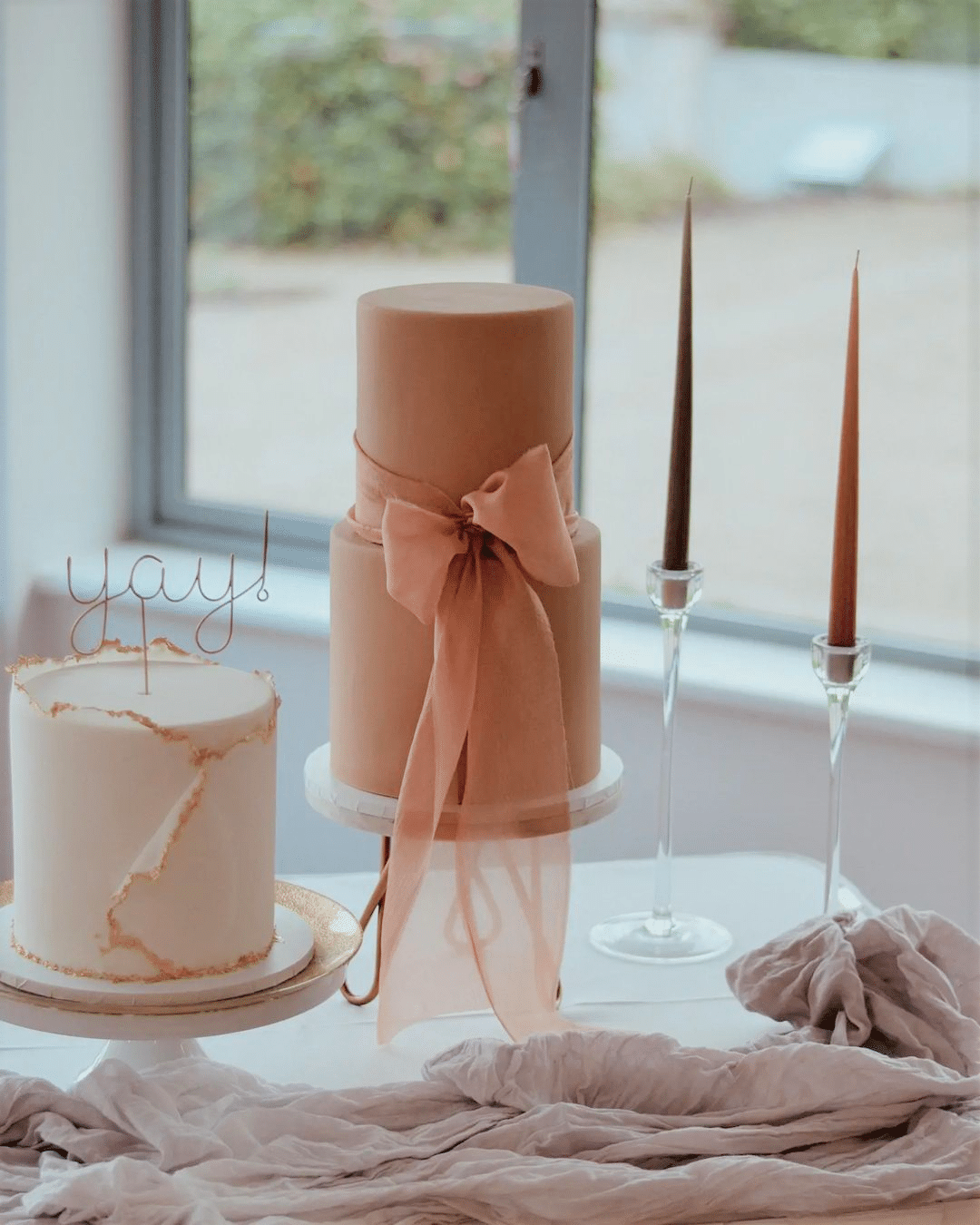 Tied together beautifully with a bow, this sweet cake from NI Cake Design in Carrickfergus is simply stunning! The delicate ribbons, blush colour and neat two tiers makes this cake super Instagrammable and Pinterest-worthy.
RELATED TO: 10 Alternative Wedding Cake Ideas To Make You Drool
Cove Cake Design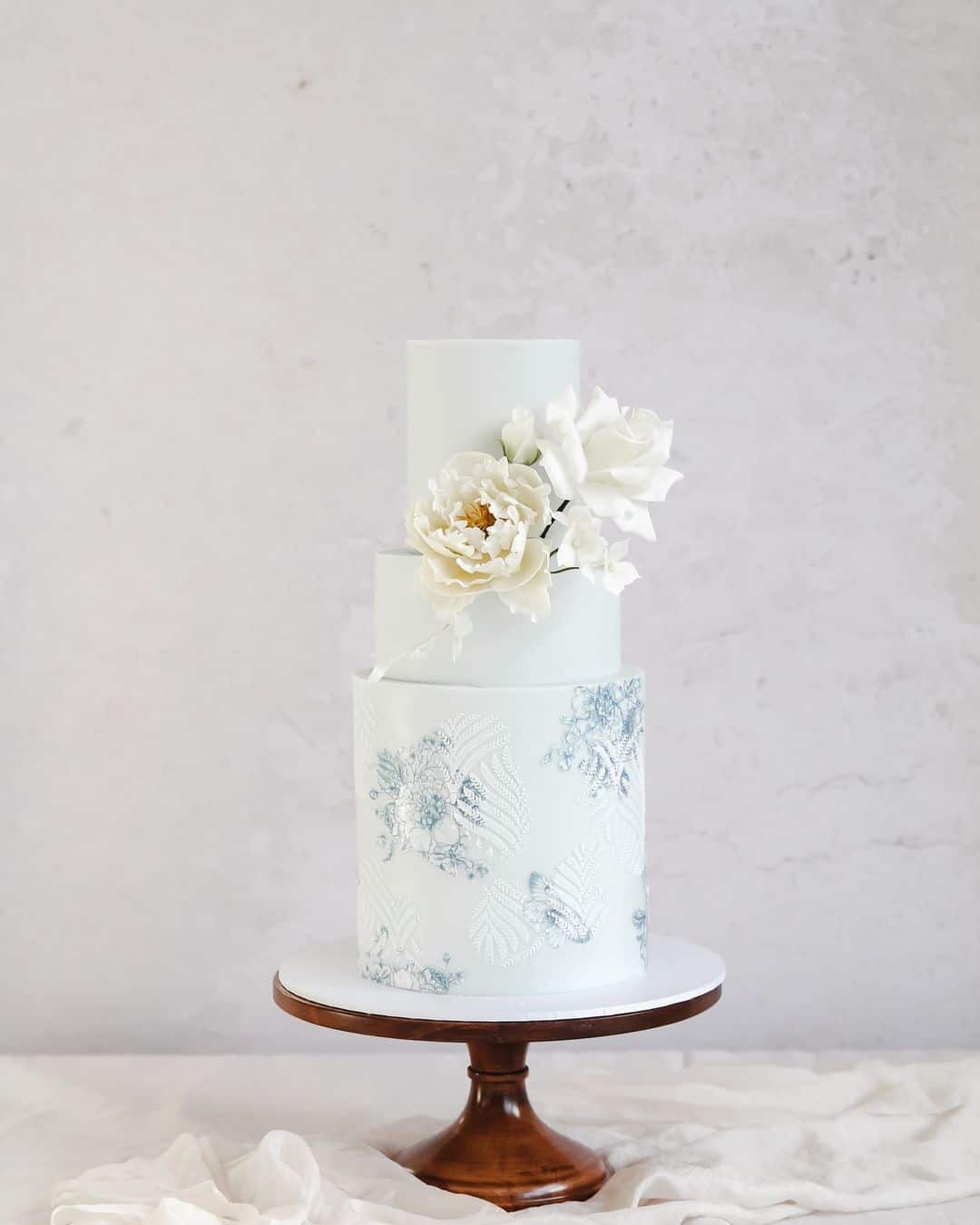 This cake by Cove Cake Design could make that perfect something blue for your big day! The subtle blue pattern and intricate texture detailing is heavenly and it perfectly comes together with a some sweet white buds.
Croft Cake Design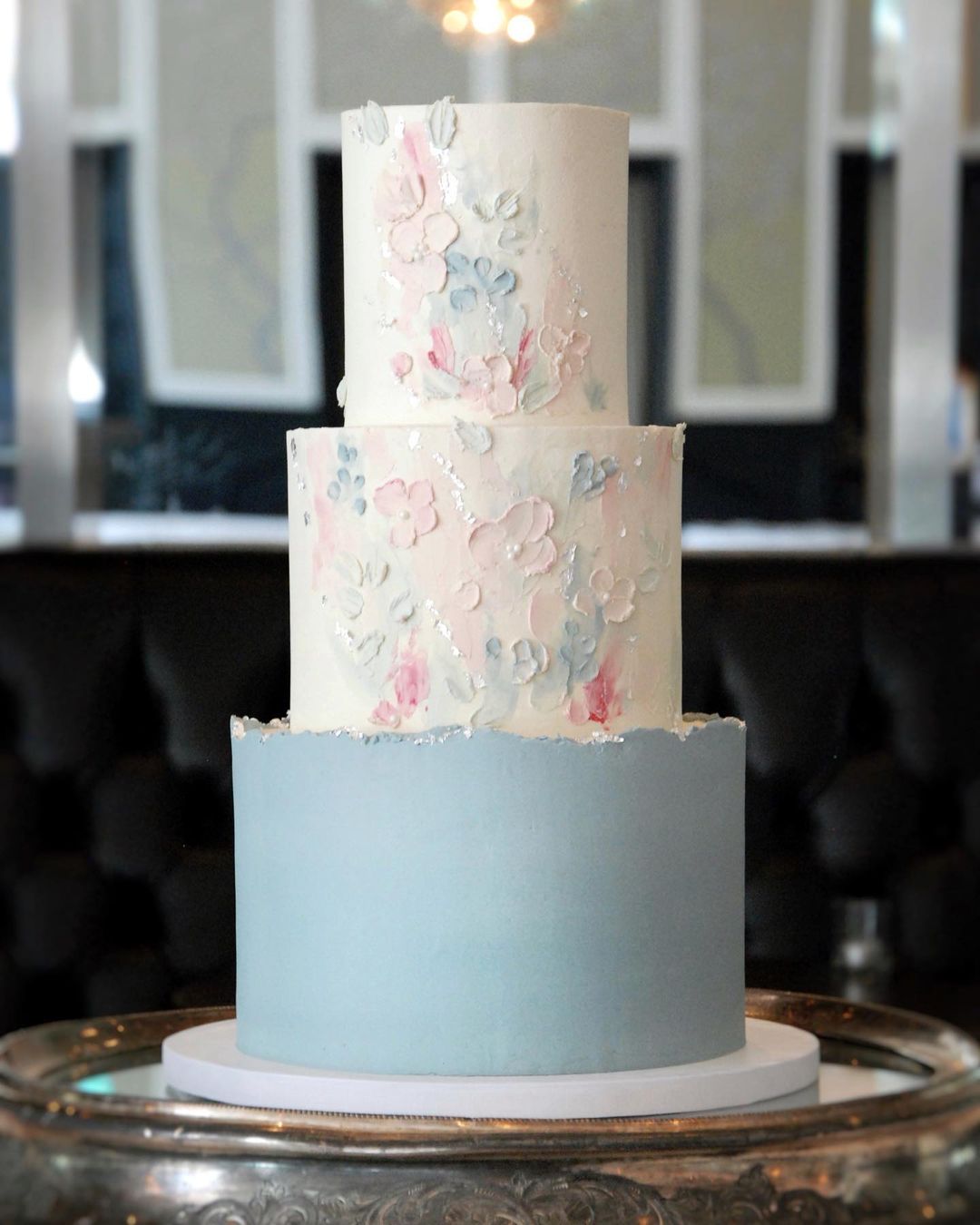 Catering for Wicklow, Carlow, Kildare, Wexford, Kilkenny, Croft Cake Design has sent us to cake heaven with this adorable hand painted creation! We love the delicate details from the painted flowers to the touches of sparkle and the beautiful pastel shades.
RELATED TO: 17 Romantic 3-Tier Wedding Cakes
Cupcakes And Counting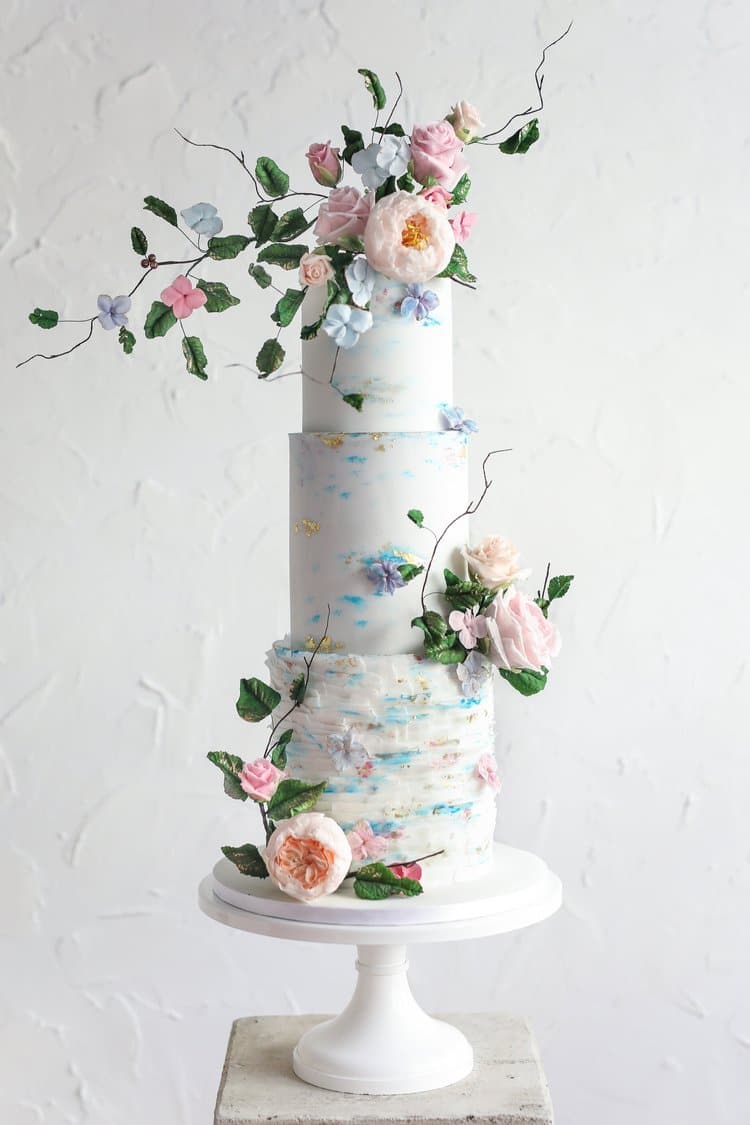 One word for this next cake… WOW! Cupcakes And Counting in Dublin are the creators behind this jawdropping cake which just screams spring and summer. This is definitely a sweet treat that would make a stylish centerpiece on your big day!
Sugar Flower Cake Company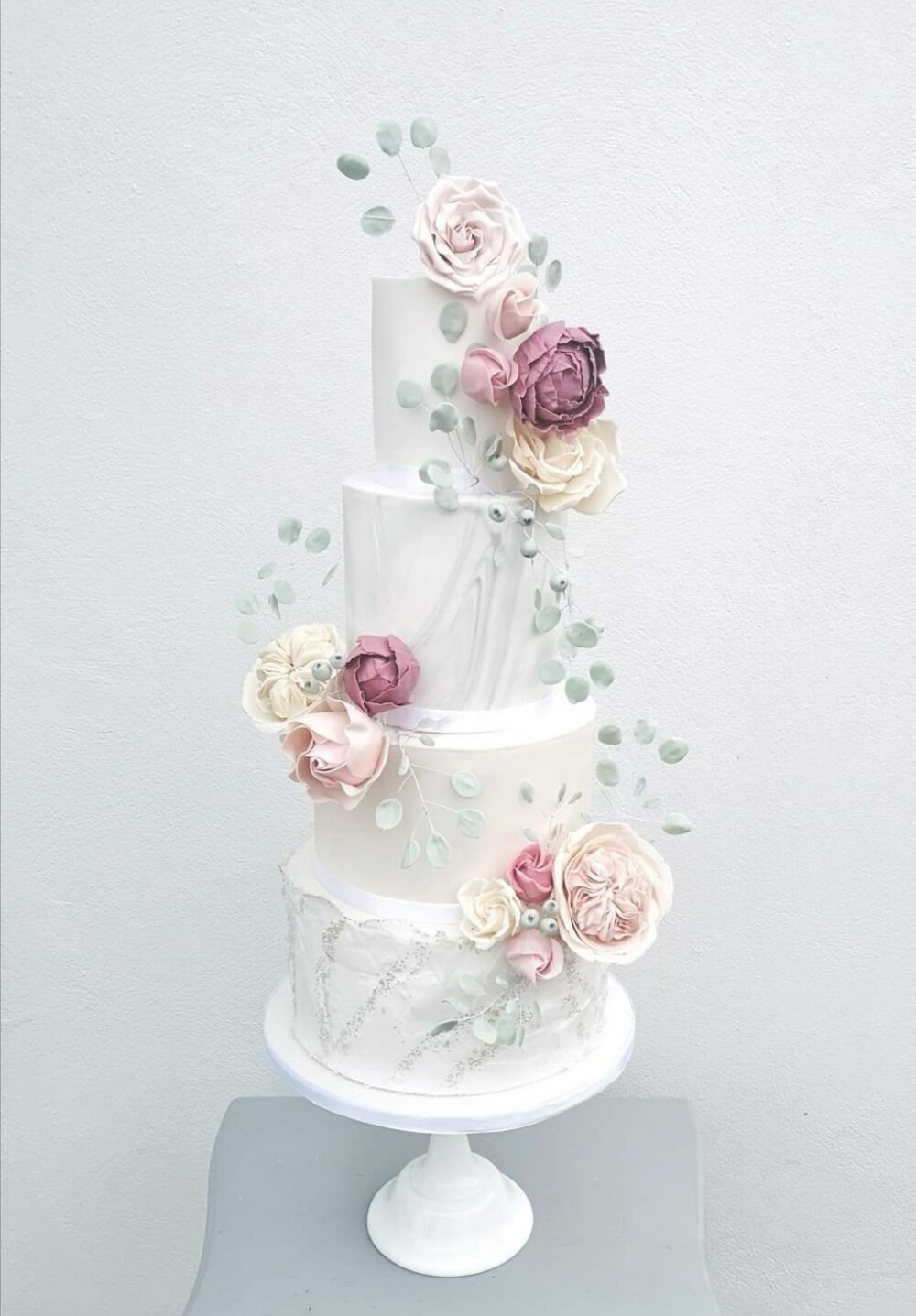 Mint green and baby pinks are a beautiful colour combo for spring or summer nupitals. Just look at this design by Sugar Flower Cake Company in Moira who have designed this fun and floral cake which looks almost too good to eat!
Jill's Cakes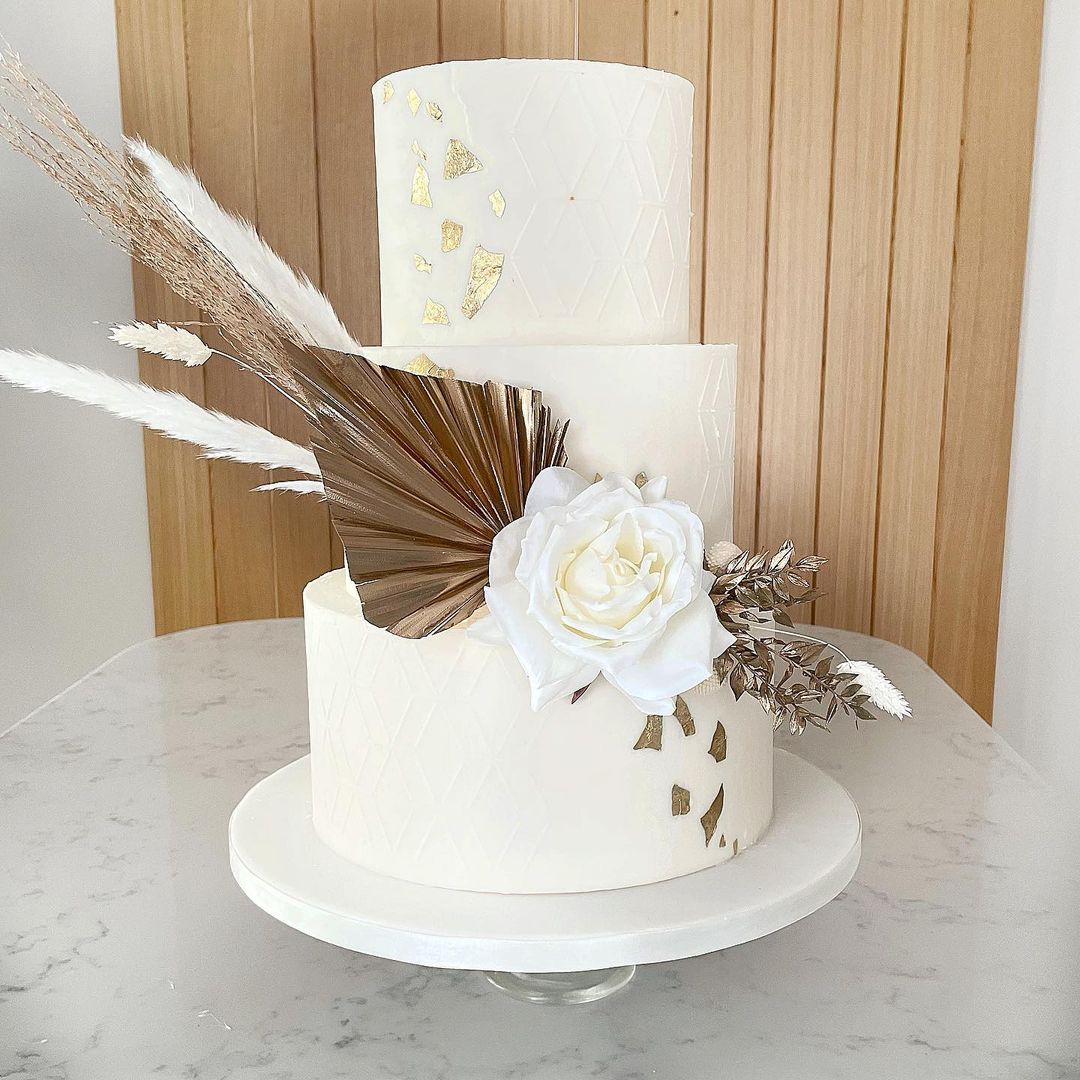 Pampas grass is still a big trend in wedding cakes and we see why! Jill's Cakes in Magherafelt created this beautiful design and we're loving all the clean colours, pops of gold and pampas grass that really brings this cake to life.
Caroline Goulding Wedding Cakes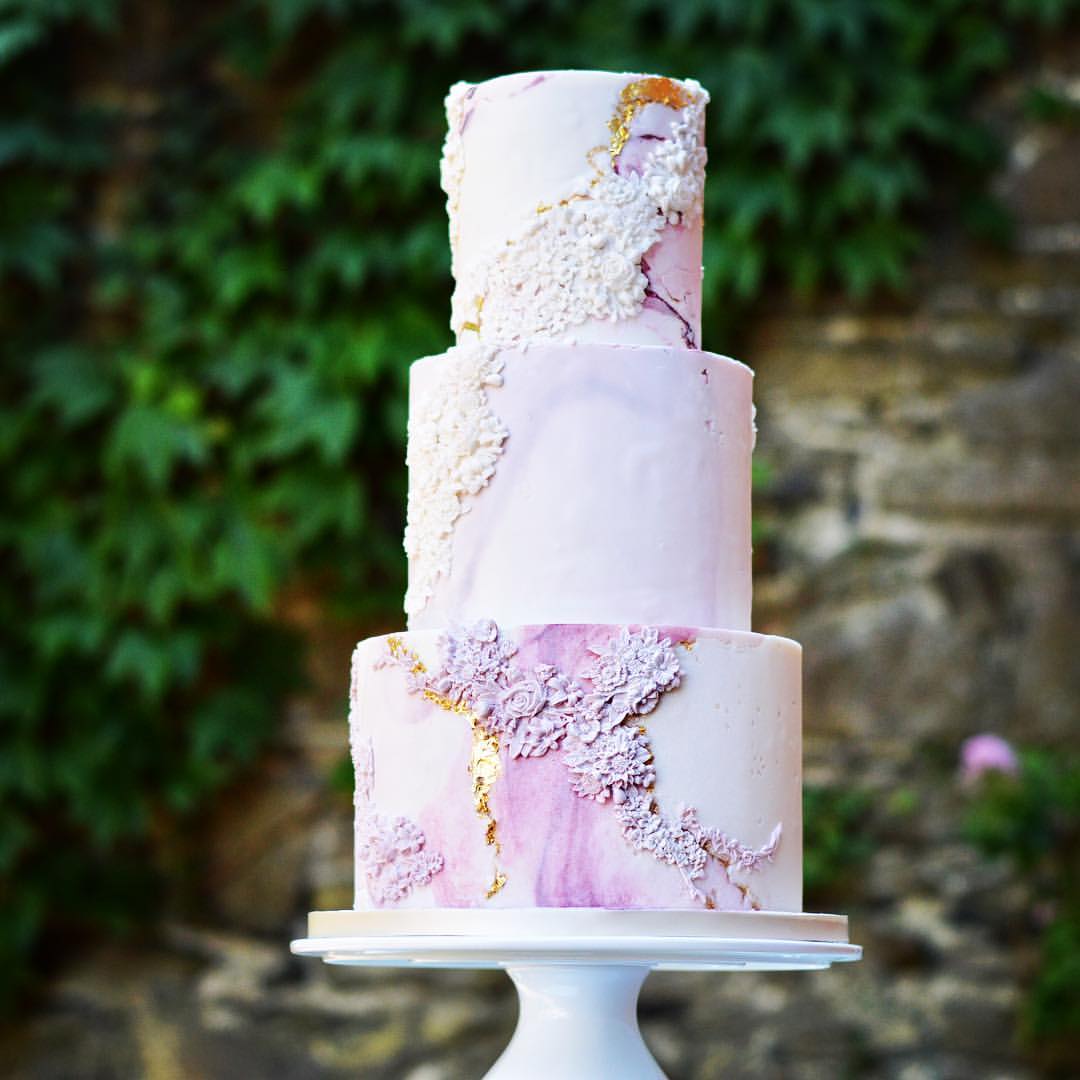 This punchy purple number by Caroline Goulding Wedding Cakes in Dublin is a dream! This swirling colours, floral texture and gold foiling really makes this cake stand out from the rest.
Broken Spoon Cakes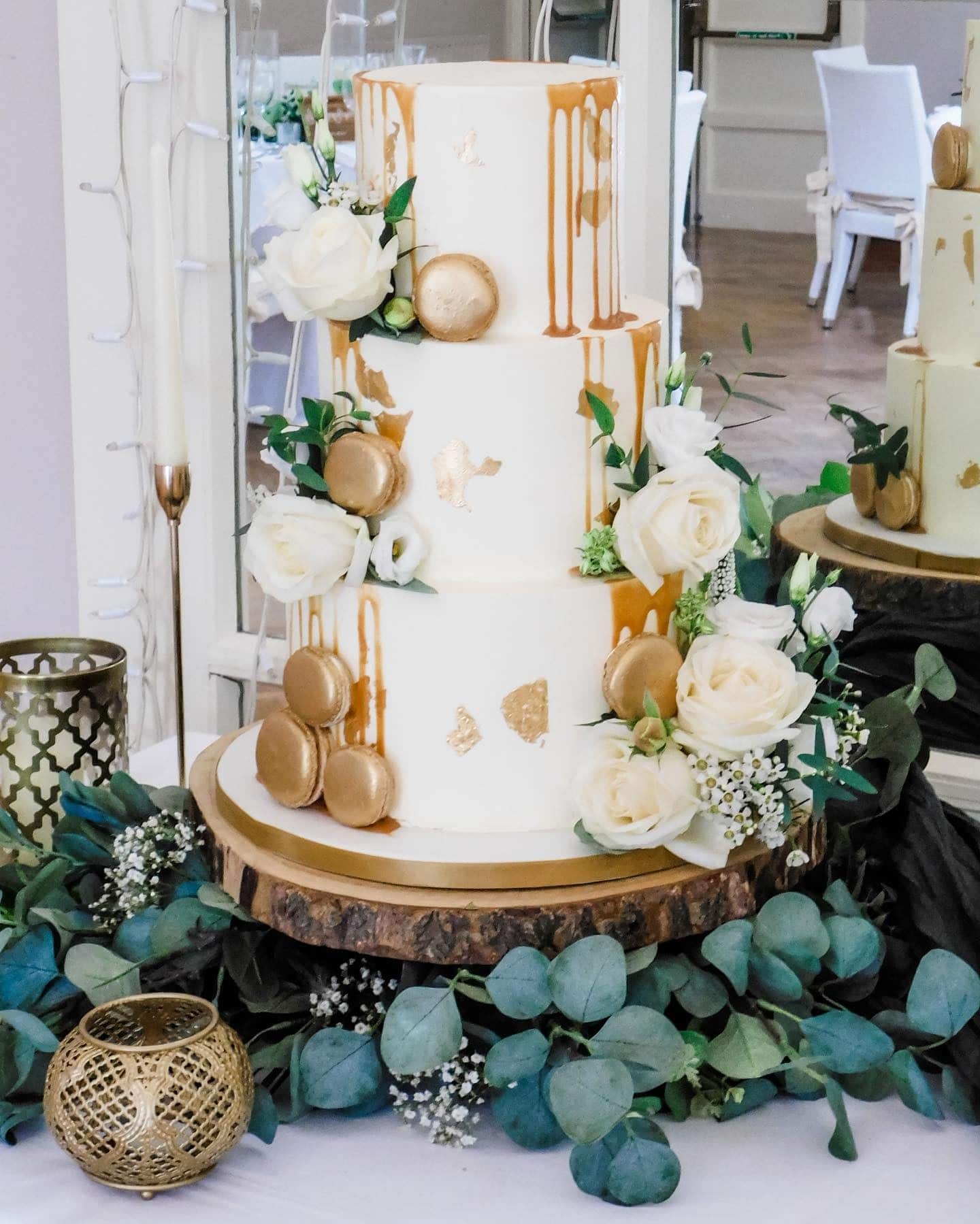 Dripping in style, this bold wedding cake from Broken Spoon Cakes in Cork takes creative cakes to a whole new level! With mini macaroons to dripping gold elements and beautiful blooms all over, this cake is for the couple want something a little more out there for spring or summer wedding.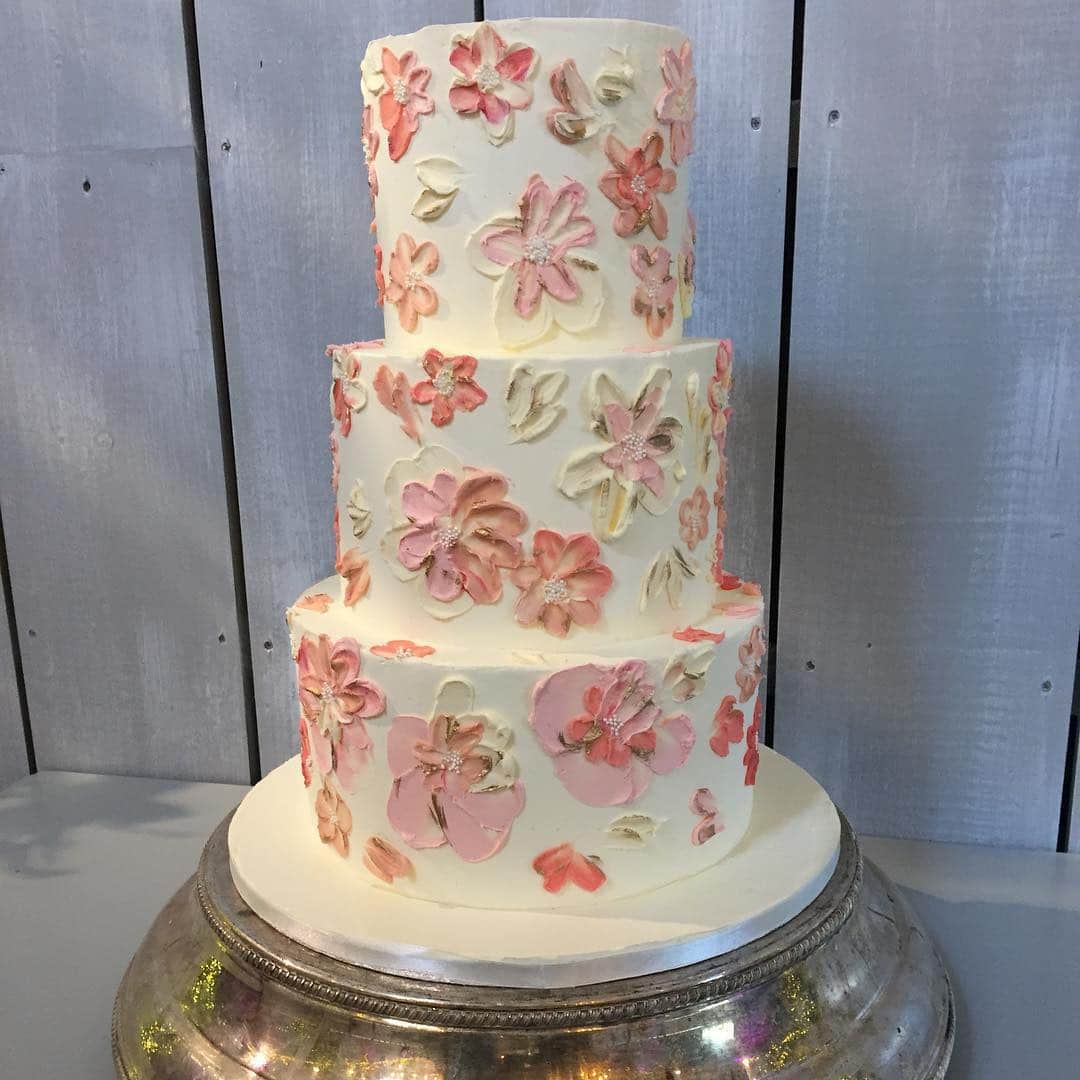 Again, we're loving the hand painted florals and are seeing this become a rising trend in wedding cakes – and we love it! This beautiful creation from Creative Cakes in Dublin is simply beautiful from the colours right down to the delicate painted designs.
Sugar Lane Artisan Cakes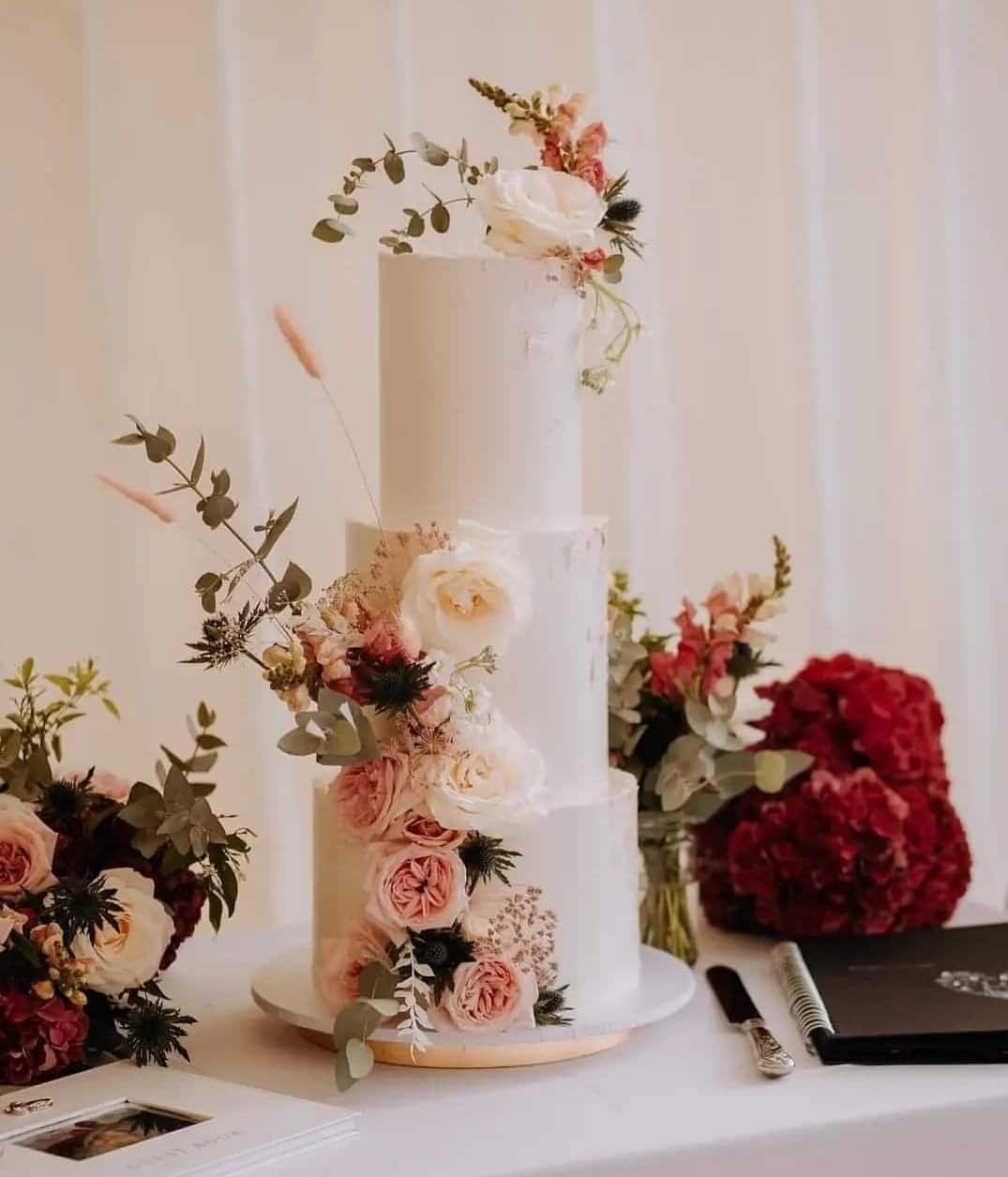 Florals galore! What more can we say about this beautiful design from Sugar Lane Artisan Cakes in Maghera. The simple three tiers paired with the beautiful coloured buds make for some sweet and stylish décor!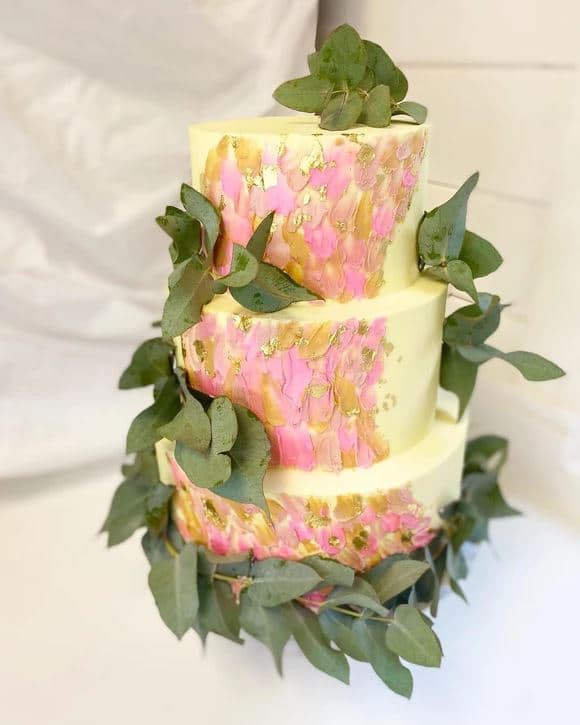 Beautiful brushstrokes and green foliage comes together to make this beautiful cake by Zuko's Bakery in Dublin. Brushstrokes are also a huge wedding cake trend in 2022 and add a creative touch and pop of colour.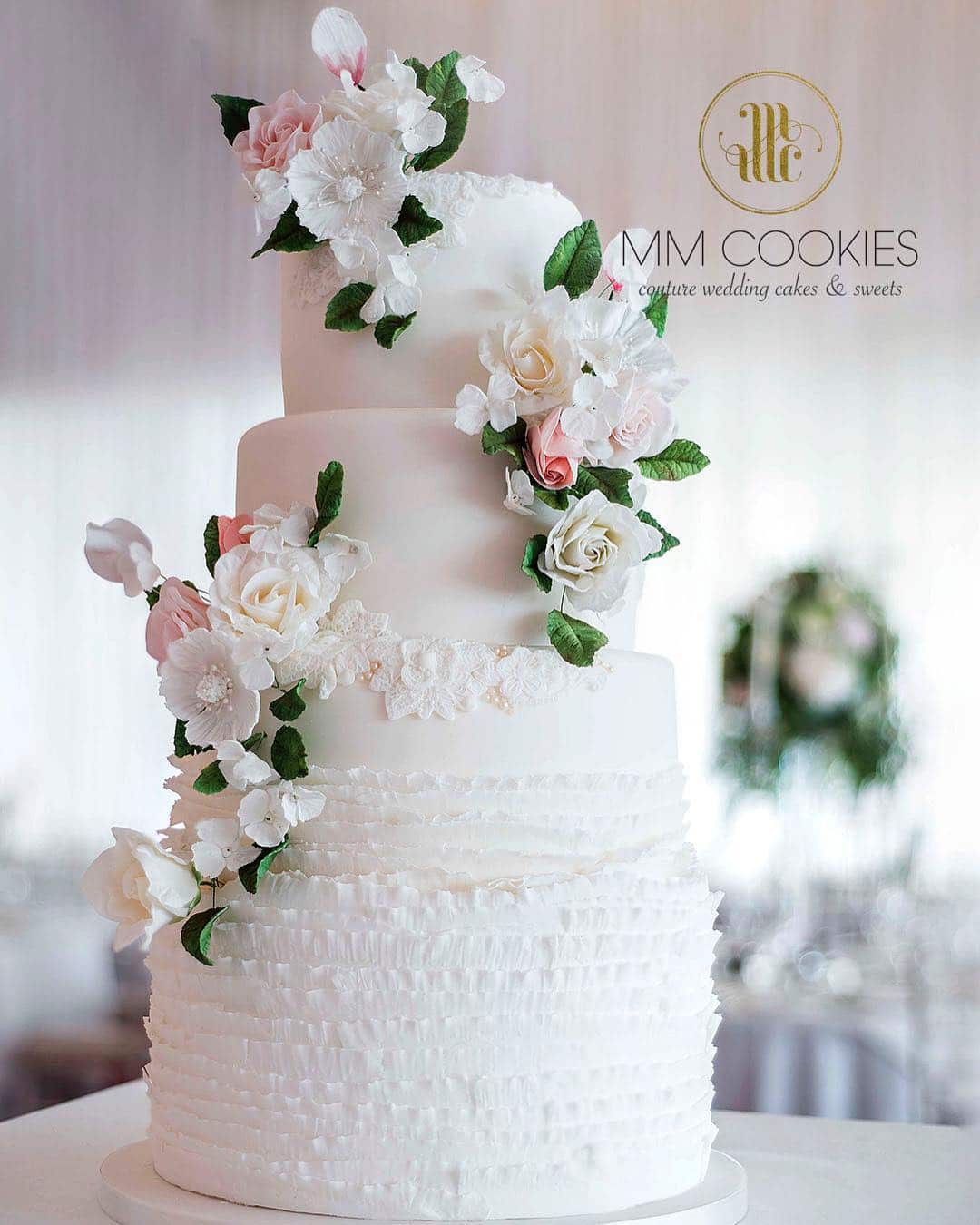 We're finishing this article with a clean, floral cake by MM Cookies in Limerick. The crisp white colour, textured ruffles on the bottom layer and neatly placed florals are the perfect combination for a simple spring or summer wedding cake.