Follow these realistic wedding wellness tips so you can have a stress-free wedding day!
We know planning your perfect day is no walk in the park! That's why it's so important you look after your mental health during this time so you don't suffer from wedding planning burn out (it happens!).
To help you stay on top of your wedding planning tasks whilst also looking after yourself and enjoying the journey, we've came up with these simple and realistic tips you can stick to so you feel fresh on the big day…
RELATED TO: 13 Stress-Free Steps To Help Plan Your Ultimate Wedding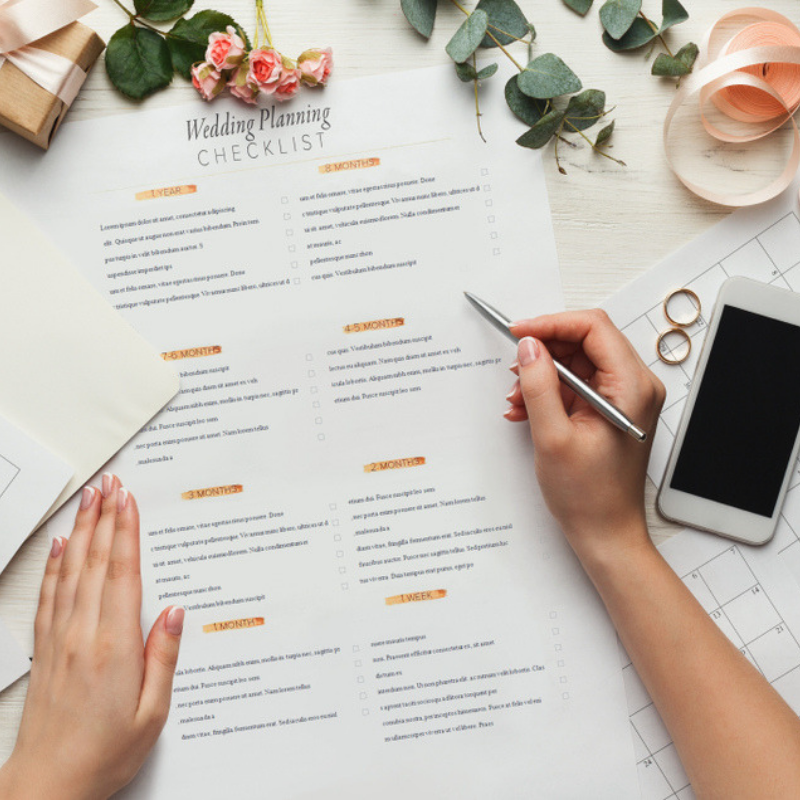 1. You can NEVER start planning to early!
Let's start with the most important (and probably obvious) piece of advice – give yourself plenty of time for wedding planning! Creating your dream day can be stressful and pressure-filled and there's no doubt you'll have a lot on your to-do list which will most likely grow as you start your planning journey. To eliminate the stress of not getting those vendors you want or last minute tasks taking over, start your planning earlier than you think!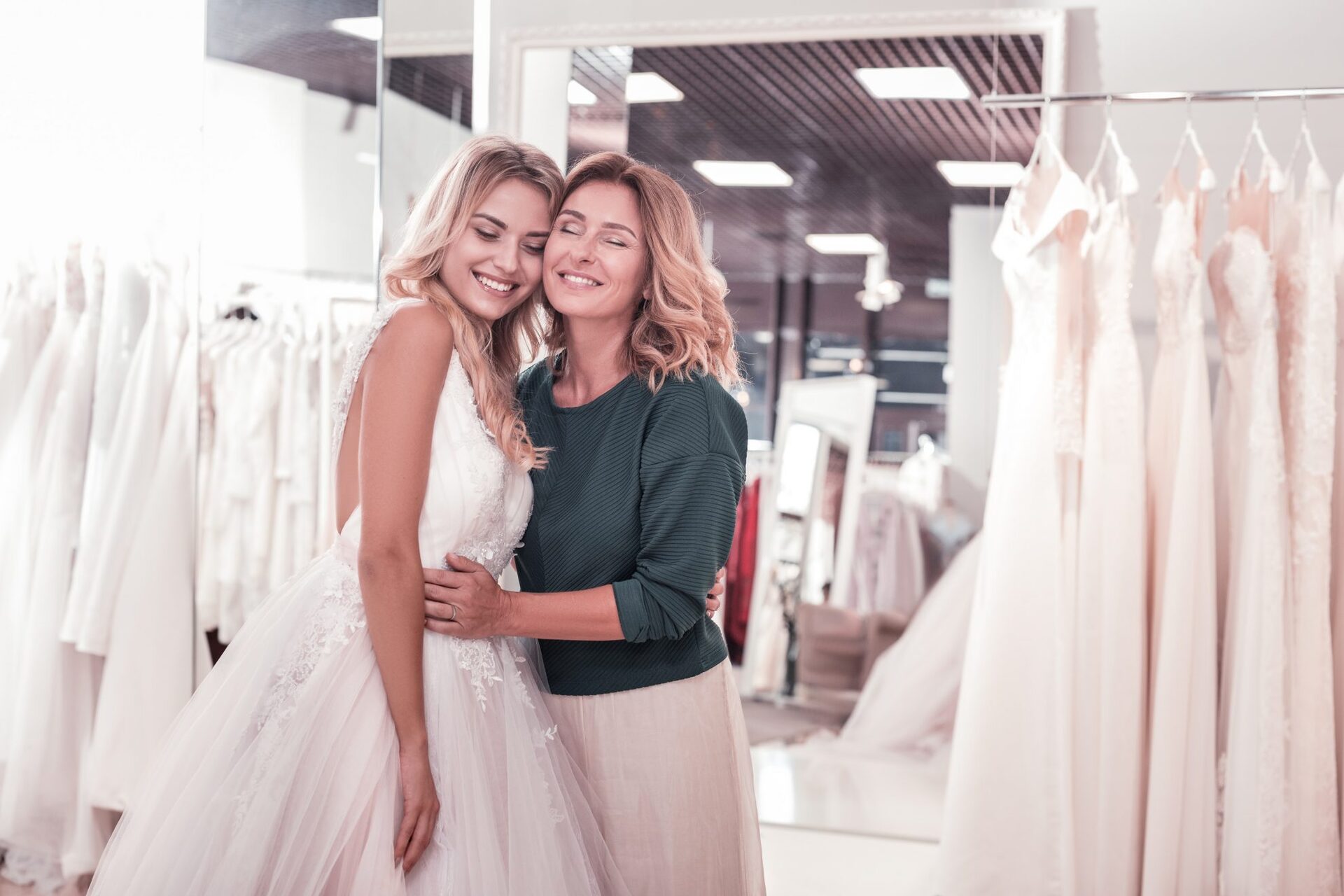 2. Allow Others To Help You
Instead of trying to plan everything yourself which isn't very sustainable and will soon have you burnt out, welcome help from others when they offer it! A great tip is delegating tasks to those who want to help you – your partner may be great with finances so making a budget plan could be perfect for him, or your mother may be great at ringing up your suppliers and asking your needed questions while you focus on other tasks. This should relieve a lot of pressure for the bride!
RELATED TO: 11 Crucial Duties Every Mother Of The Bride Needs To Know
Additionally, most brides want to look and feel their best on their big day so don't be afraid to reach out to the professionals who can help you achieve your skin, beauty, fitness and health goals! From dermatologists to personal trainers, dentists and aestheticians – these are the experts you can trust.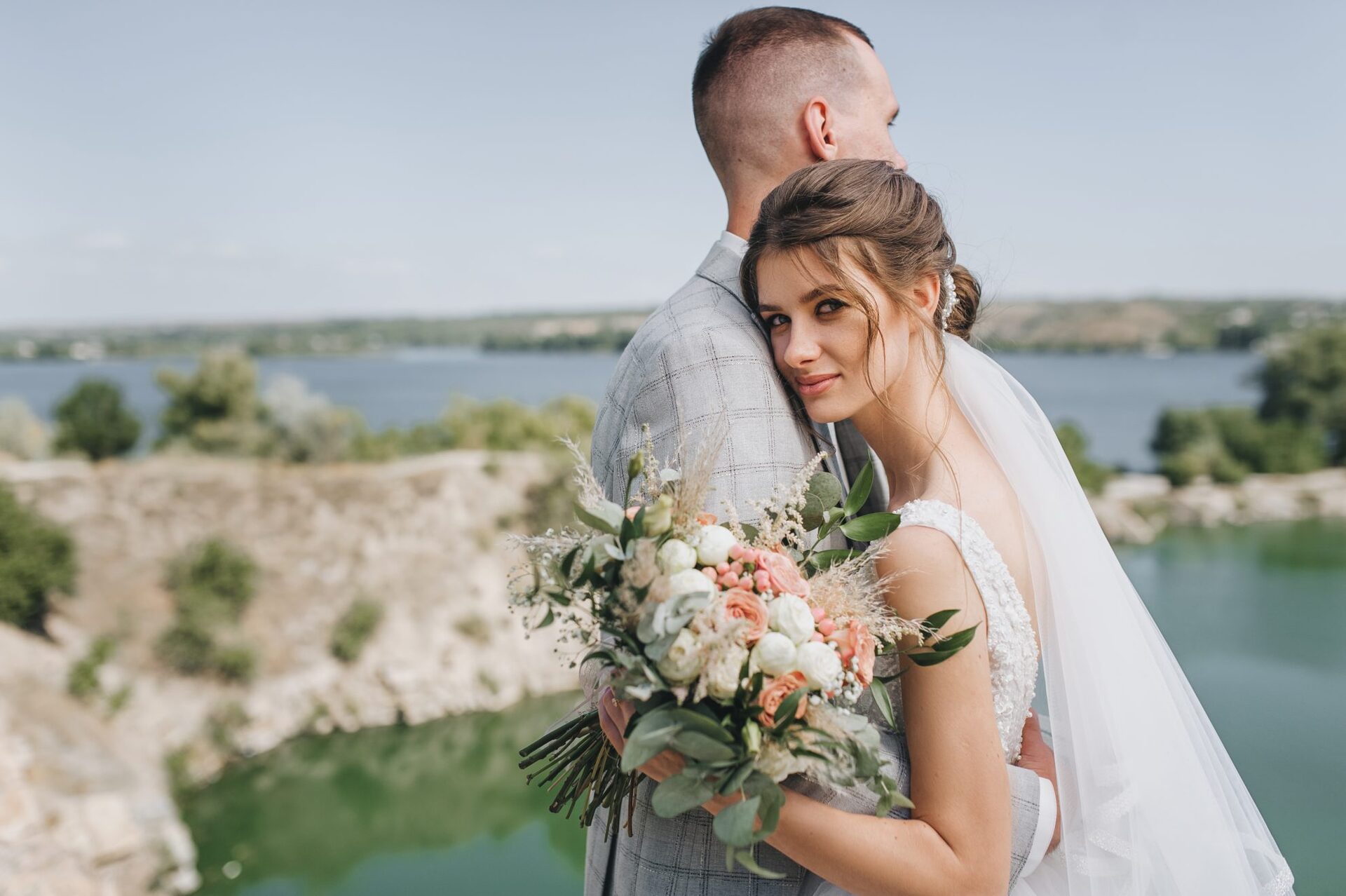 3. Focus On The Bigger Picture
Although your wedding day is probably one of the biggest and most important days of your life, you have to remind yourself that it is only one day. If you find your self starting to overanalyse and stress every small detail, take a breather – at the end of the day, you won't really remember what shade the cutlery was, but you WILL remember the love you felt and memories you made on the day. On your wedding to-do list, put the most important tasks at the top (the ones that will really make a difference) to help you prioritise and focus your energy on what really matters.
RELATED TO: 15 Vital Tips For Tackling Pre Wedding Anxiety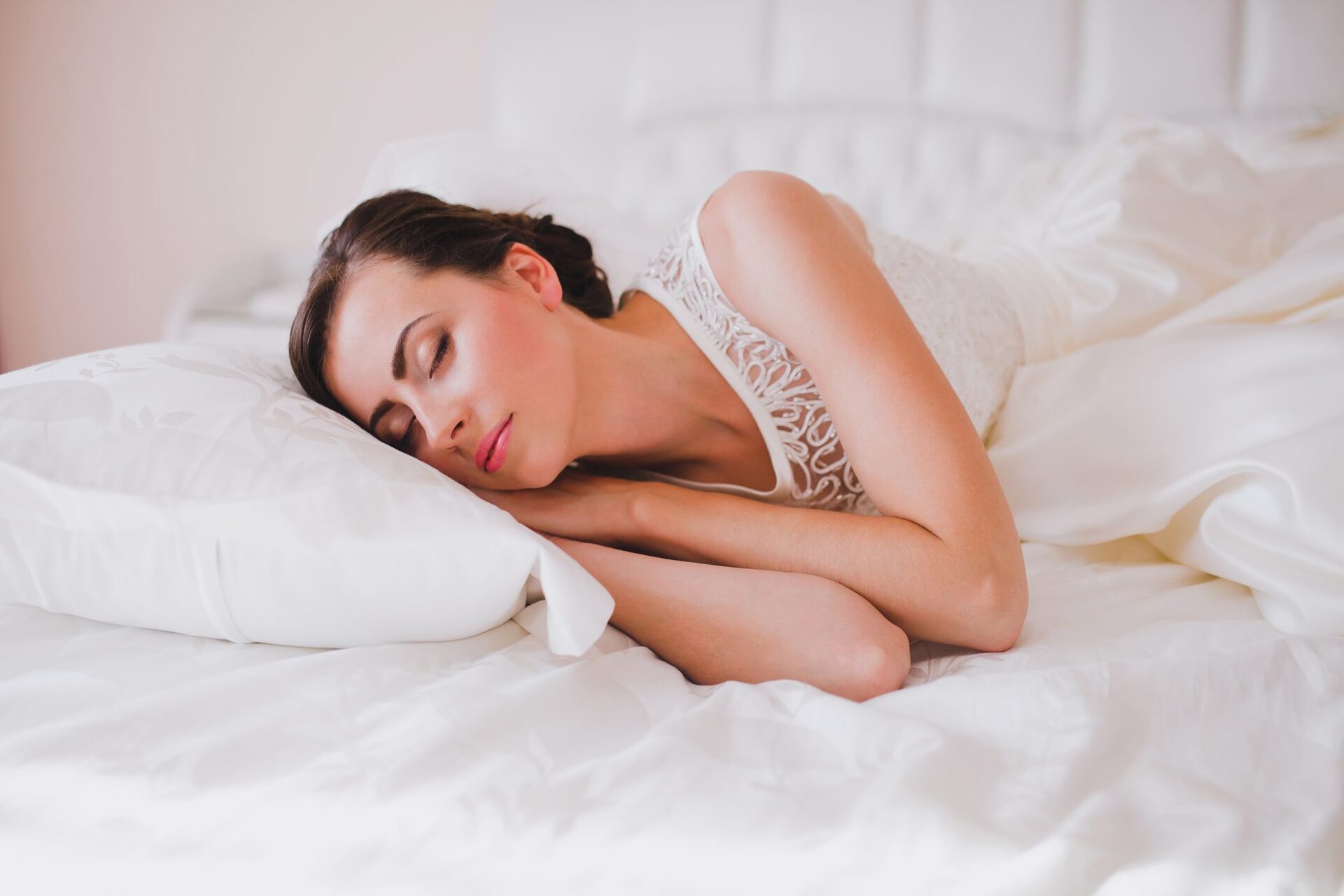 4. Sleep Is SO Important!
It's easy to skimp on sleep when wedding planning as this can be a super busy times and getting a full seven to eight hours a night doesn't seem like a priority – but it should be! Getting enough sleep is essential for your physical and mental wellbeing. If you're feeling drained, negative and lethargic during planning, a big factor could be a lack of sleep. Prevent the wedding planning burn out by scheduling a bedtime (yes, we said that!) at least for most nights leading up to the day. Put down the to-do list at a reasonable time, create a relaxing bedtime routine to wind down and make your beauty sleep a priority.
RELATED TO: The Ultimate Bridal Beauty Countdown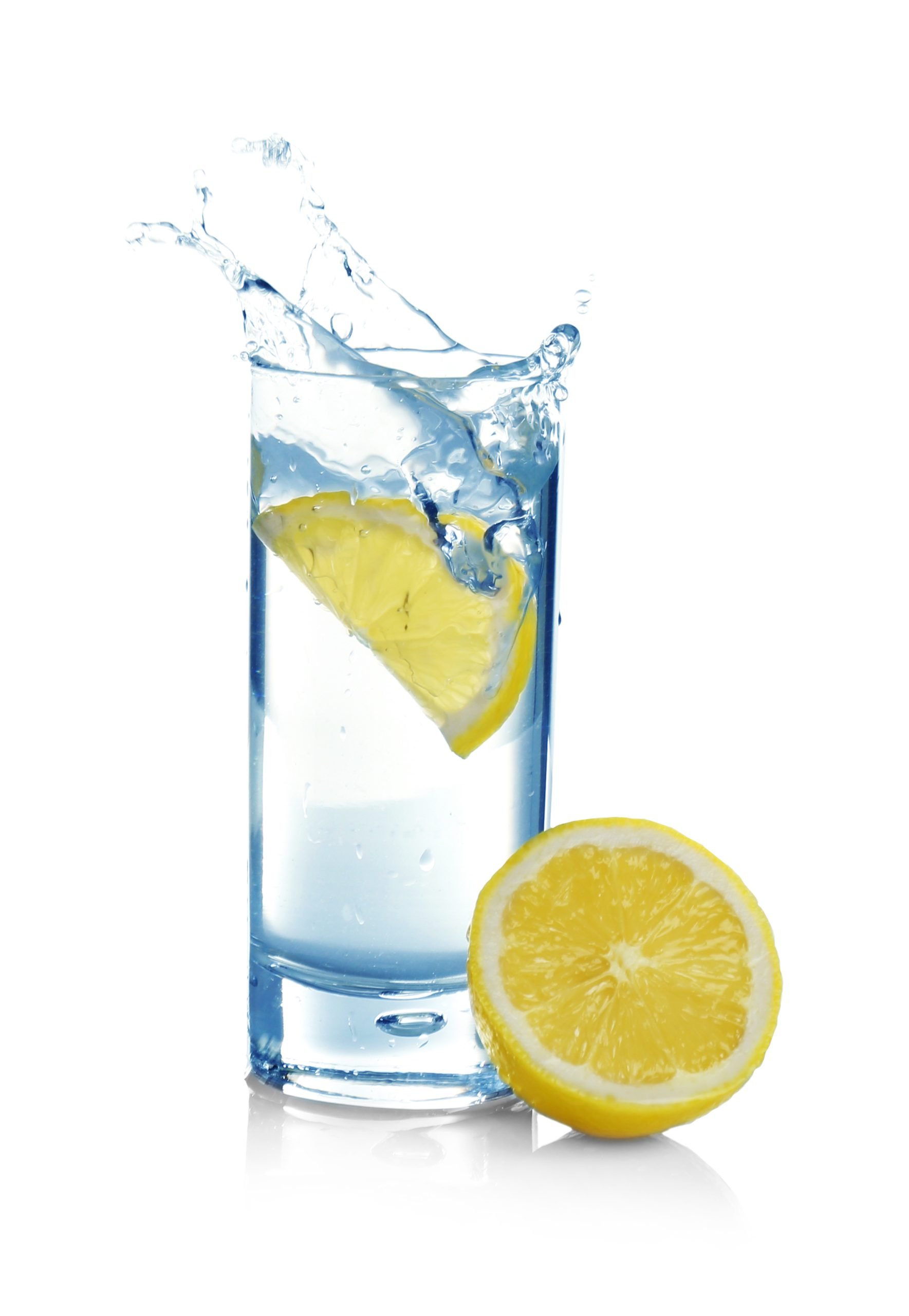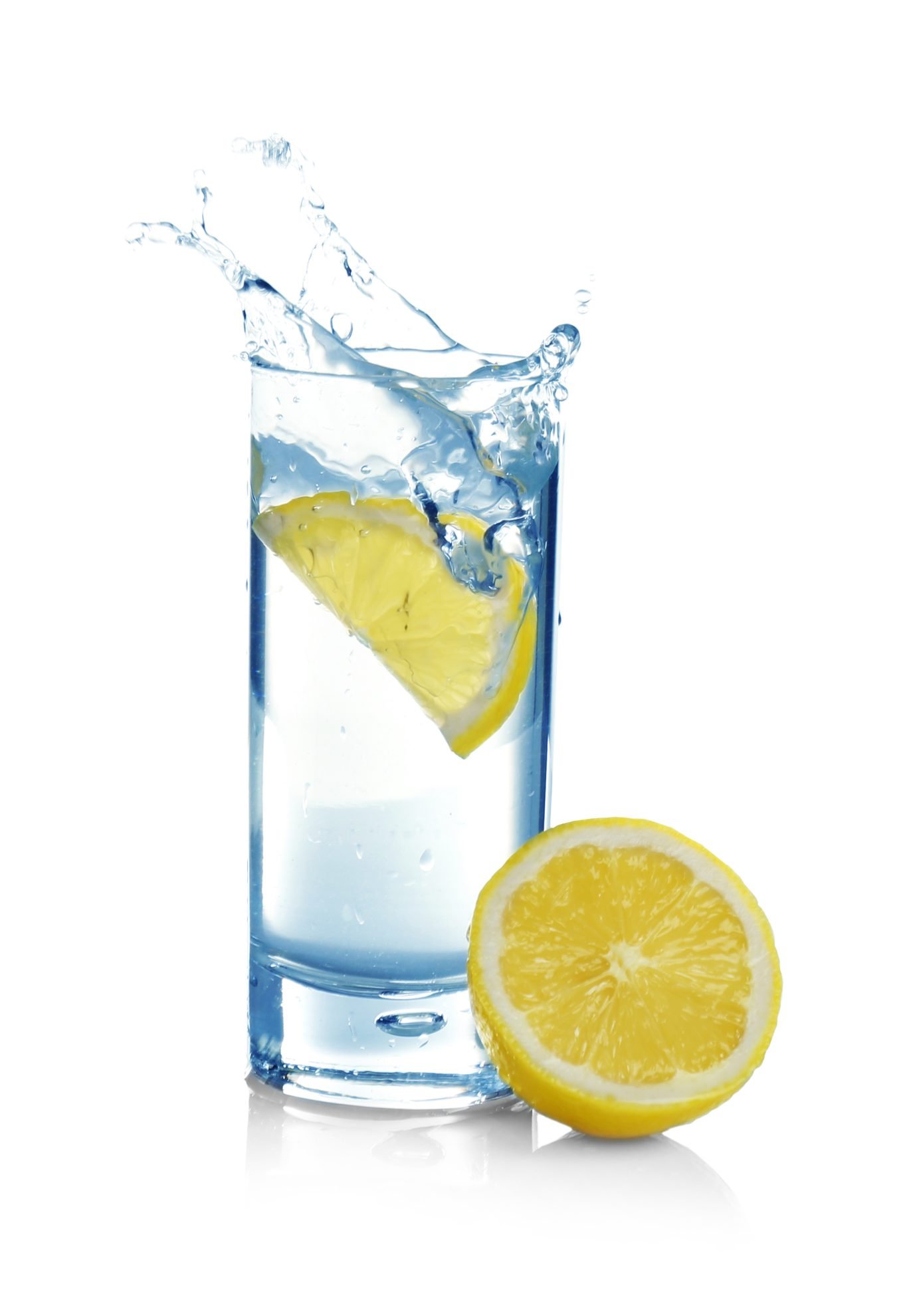 5. Stay Hydrated
This tip may seem a little obvious but when you're juggling multiple wedding planning tasks, it's easy to forget to look after yourself which includes drinking plenty of water! Staying hydrated will keep your energy levels up in the months leading up to your day, plus it will also help your skin look its best and is just as important in your skincare routine as any moisturiser or serum. If you find it a struggle to drink water when busy, carry around a large water bottle with you in the car, take it to vendor meetings or snack on fruits which are also high in water. If possible aim for 6-8 glasses per day (around 1.2 – 1.5 litres).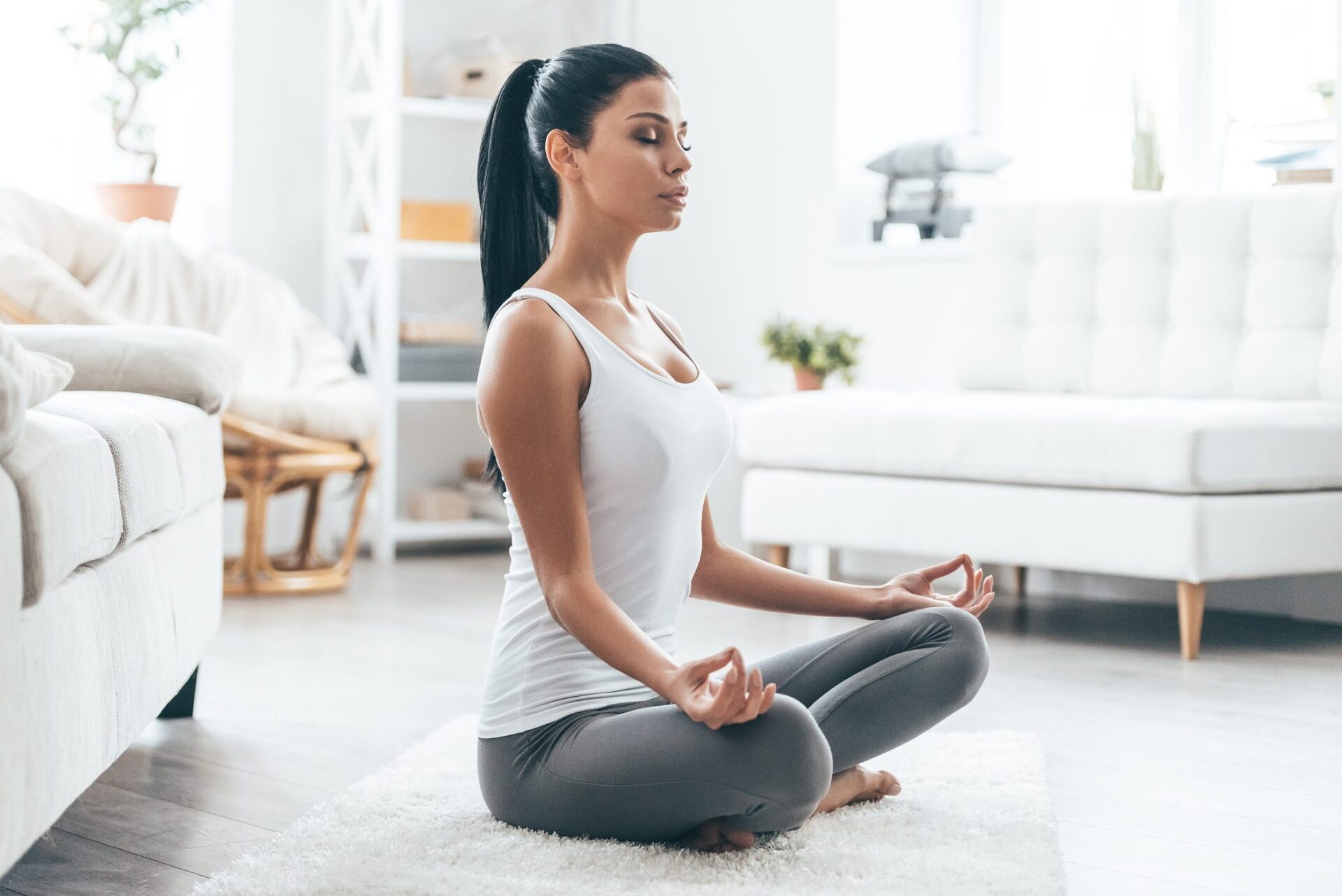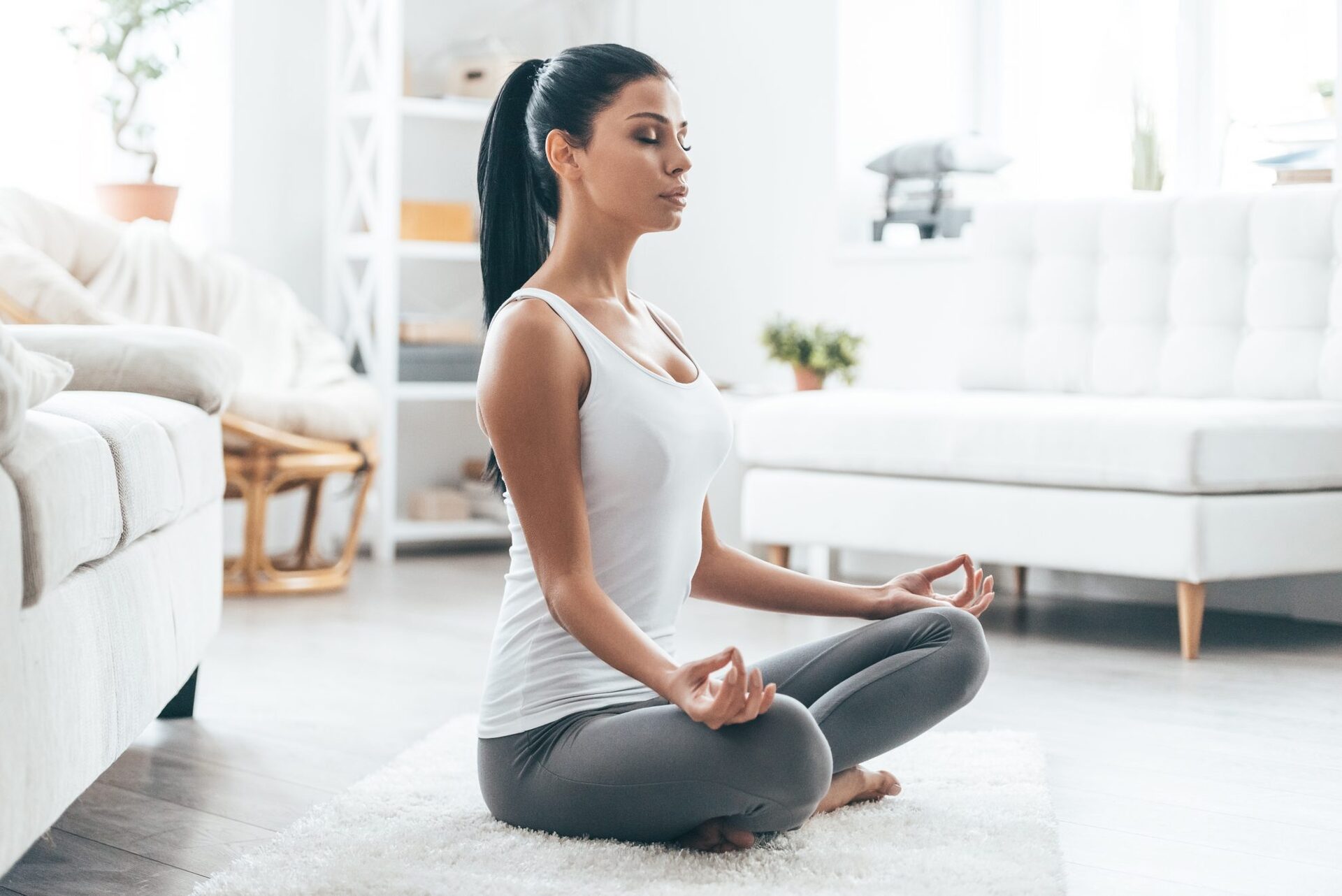 6. Make Time For YOU
If you feel yourself getting totally overwhelmed with wedding planning (which can happen at anytime, even when you are looking after yourself!), there are other options you can try to destress and are scientifically proven to help. Meditation and yoga are amazing for calming the body and mind, and even if you think they won't make much of a difference, trust us it does! This will lower your heart rate, release built up tension and increase serotonin production. Even if it's only a five or ten minute meditation or yin yoga session from Youtube here and there, your body and mind will thank you for it!
RELATED TO: Healthy Hen Parties at Salthill Yoga Retreat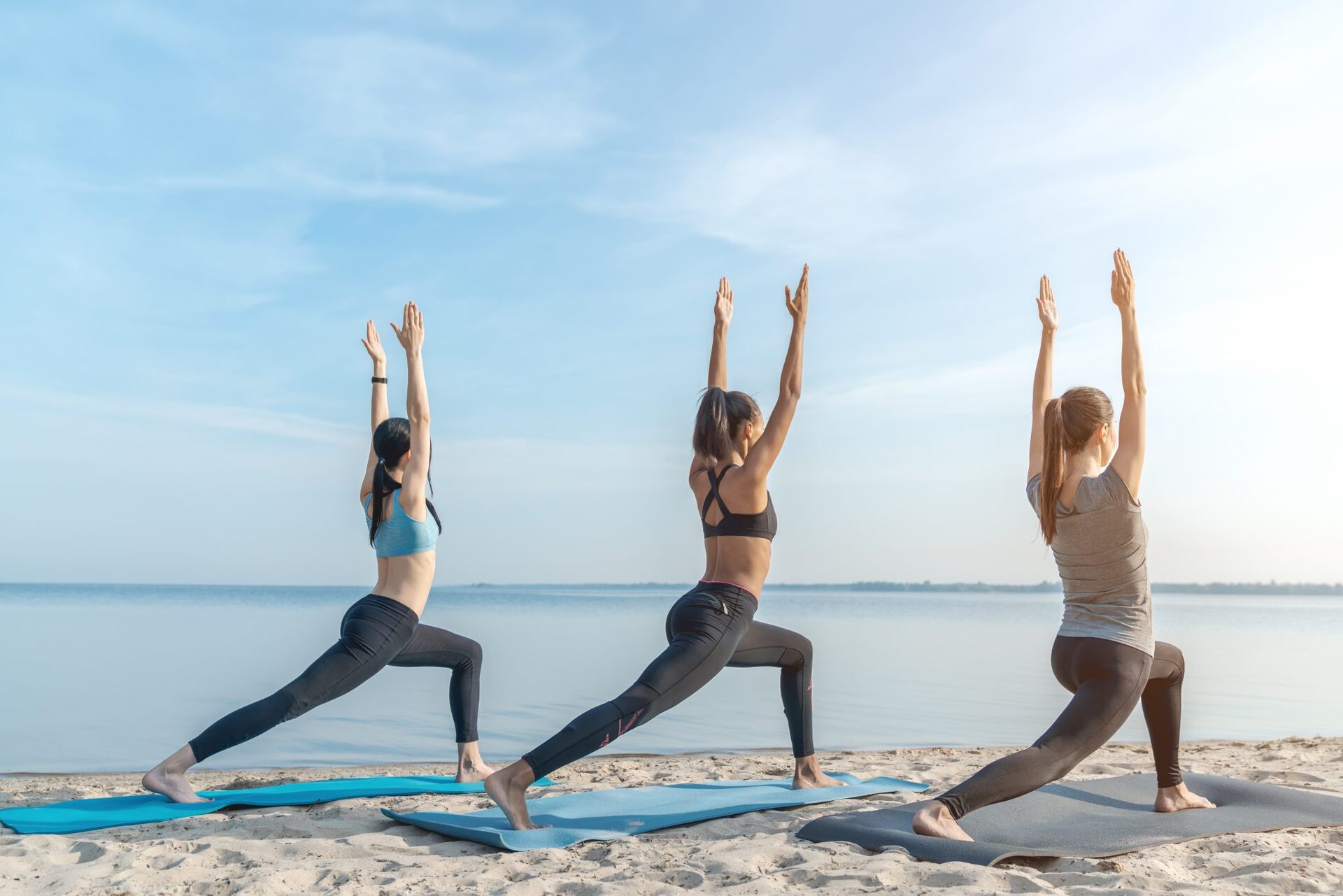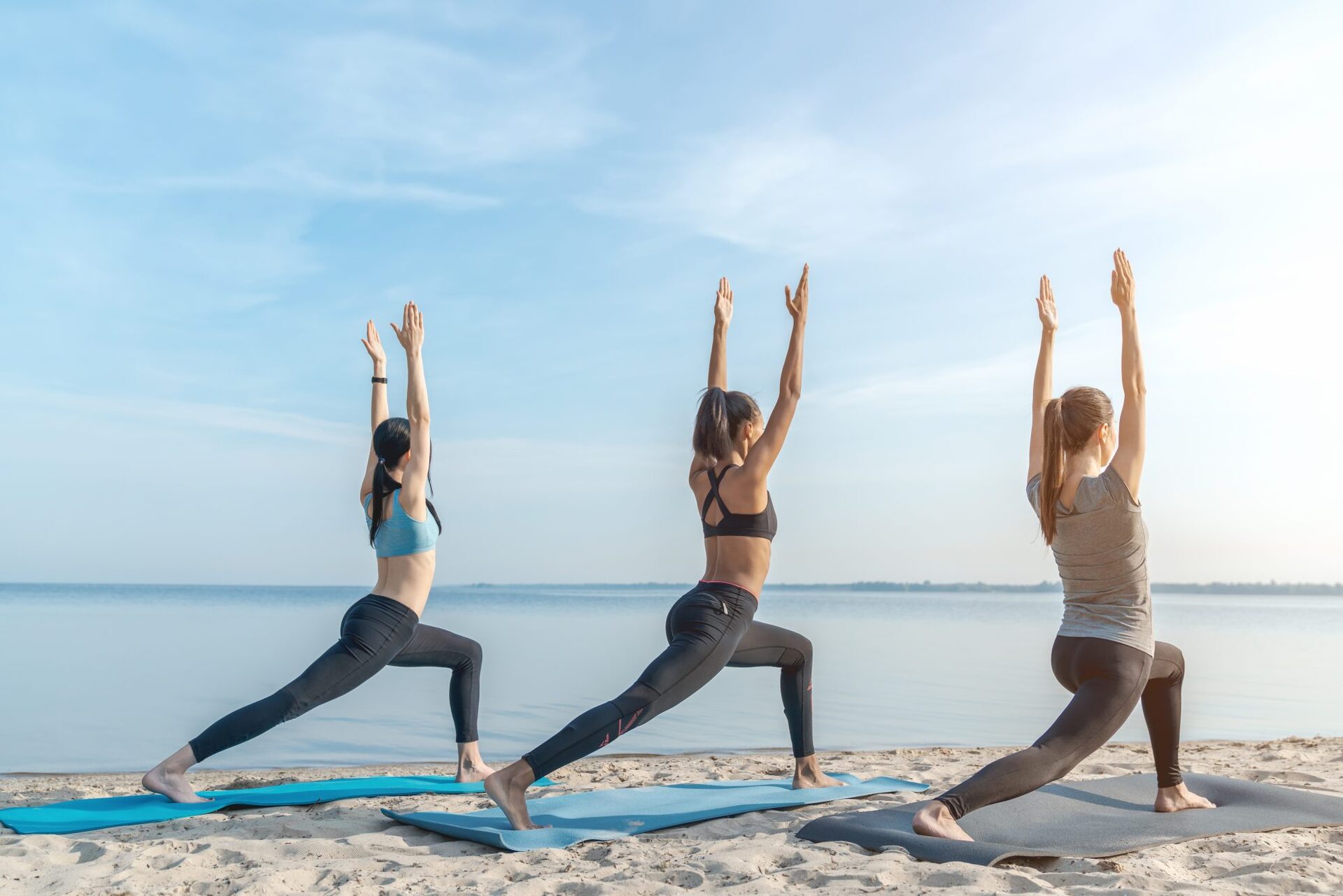 7. Keep Up The Exercise
Last but not least, don't skimp on exercise. Or if you're not that into exercising, now is a great time to create a workout routine. It's easy to feel like you don't have time for exercising during wedding planning or your too tired to fit it in, but we promise that if you make the time you will feel better for it. Not only can it help you achieve your health and fitness goals, but it's a great way of reducing your stress levels and improving your mood – which you will most likely need during your wedding planning journey!
Sign up to our newsletter to get all the latest from The Wedding Journal! Join Here>>>>http://eepurl.com/ck9vLb