It looks like singing star Gwen Stefani is on the brink of getting married to her fiance Blake Shelton – so here's everything we know about her wedding so far!
There's definitely something in the air for Gwen Stefani and Blake Shelton!
It's hotly speculated that the engaged pair are right on the verge of getting married – indeed, some even thought they had already secretly married after Gwen revealed on her Instagram page that she'd thrown country music star Blake a surprise party.
However, Gwen soon put the rumours to rest when she posted another photo which still referred to Blake as her fiance.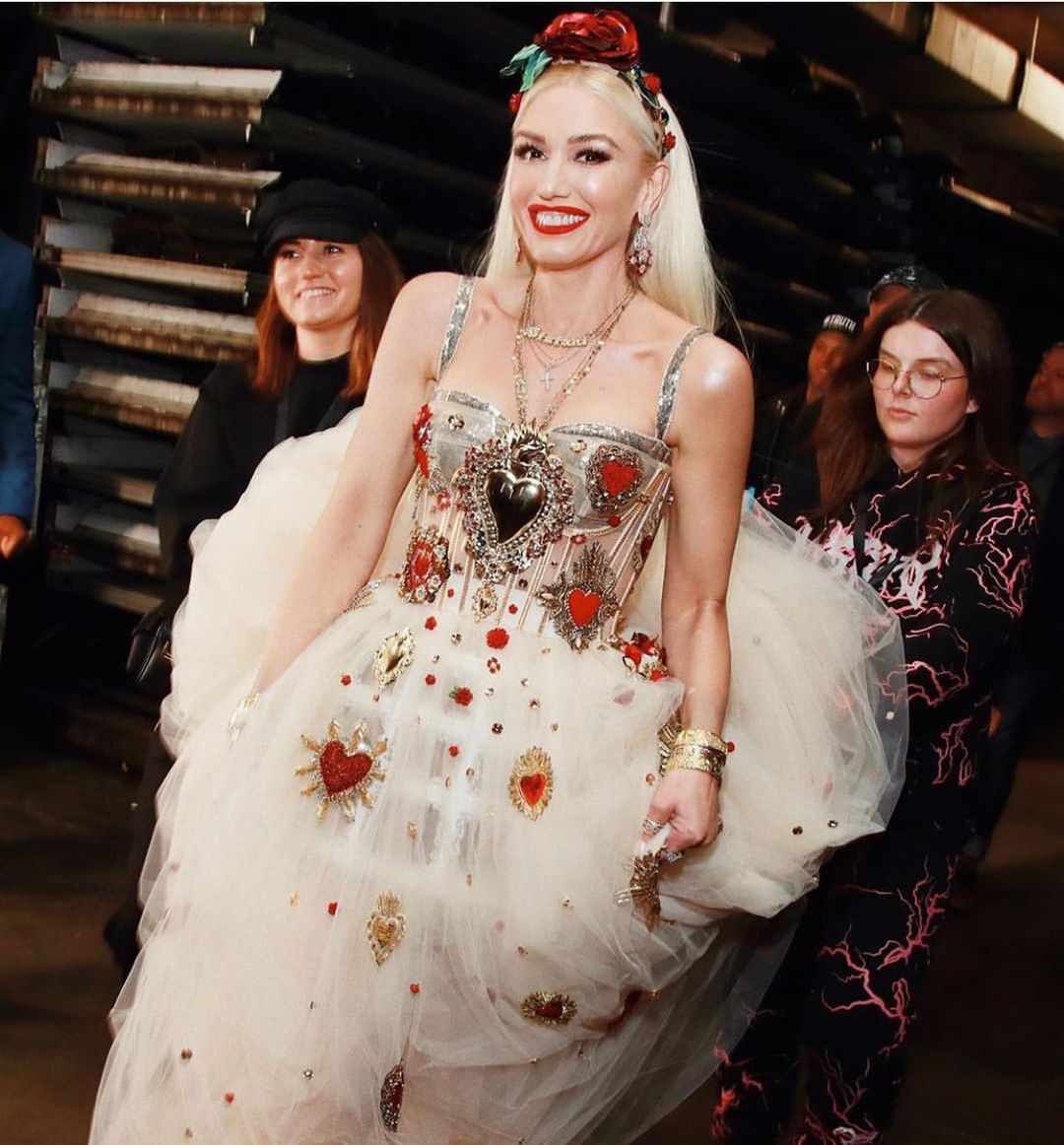 But what does suggest that the glitzy couple's nuptials are imminent?
 Well – the bachelorette party, for a start! The mum-of-three revealed she had joined friends and family for a dinner party after being 'kidnapped' by her mother.
'I'm getting married!" she exclaimed on the video, which revealed bunches of red and orange roses on the table as Gwen shared that she was feeling 'blessed and loved'.
RELATED TO: 10 Most Expensive Engagement Rings You Need To See
Even more excitingly, she shared a card from her family which included a gift of 'something old', the programme for her parents' wedding day, and 'something new', an intriguingly gift wrapped parcel.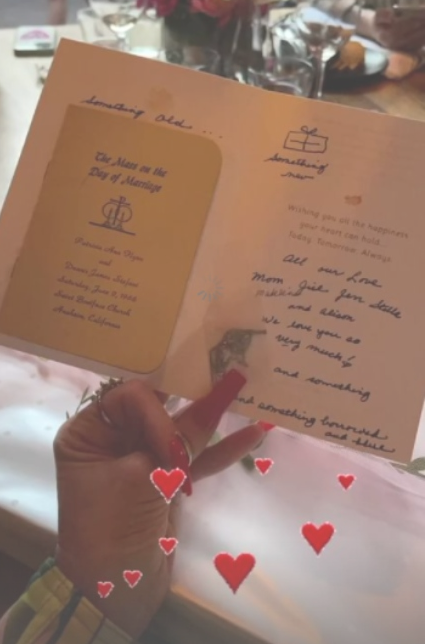 She also showed a piece of jewellery which appears to fit the 'something borrowed' and 'something blue' categories.
Gwen later posted a picture taken by her friend Madeline showing the ex No Doubt singer quaffing wine and clutching the unopened gift.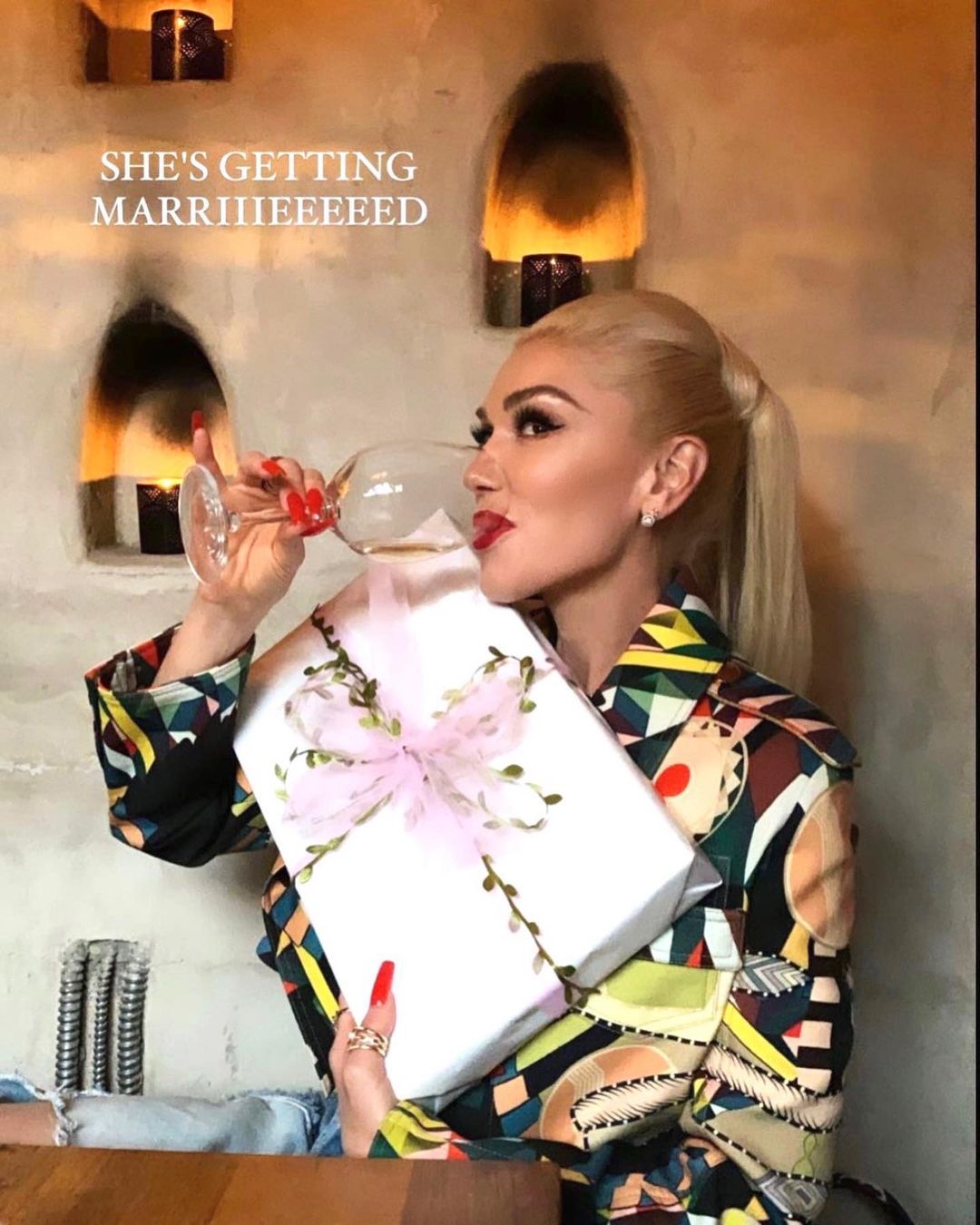 The star and her fiance, country singer Blake Shelton, have revealed they are planning to marry this summer after becoming engaged late last year at their ranch in Tishomingo, Oklahoma. Before popping the question, the Honey Bee singer is said to have asked Gwen's father Dennis Stefani for permission and also sought the approval of Gwen's three sons, Kingston, Zuma and Apollo.
RELATED TO: Ariana Grande Shares Sneak Peek Of Fabulous At Home Wedding
The pair announced their engagement on Instagram on October 27.
Gwen posted "@blakeshelton yes please!
🏻'. And Blake shared the same photo, adding: "Hey @gwenstefani thanks for saving my 2020… And the rest of my life.. I love you. I heard a YES!"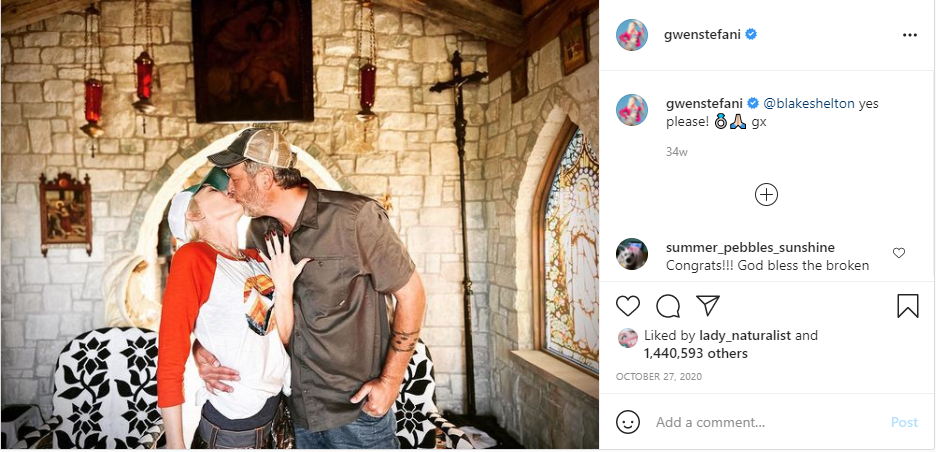 The pair met on the set of The Voice in 2015 – Gwen had joined the show in 2014 and began coaching alongside Blake, but it wasn't until next summer when both were going through divorces (Blake to Miranda Lambert, and Gwen to Bush star Gavin Rossdale) that they grew closer.
RELATED TO: 11 Most Iconic Celebrity Wedding Dresses Of All Time
Back in December, following her engagement to Blake, Gwen spoke of her hopes for her wedding in a radio interview with American Idol host Ryan Seacrest, saying: "I just want my parents there at this point. My parents wouldn't come to Thanksgiving because they're so scared, so really would rather it not be a COVID situation.
"I would rather not have masks … Even when you cut it down to just family, it's still too many people for COVID, so we're going to see what happens in the next few months."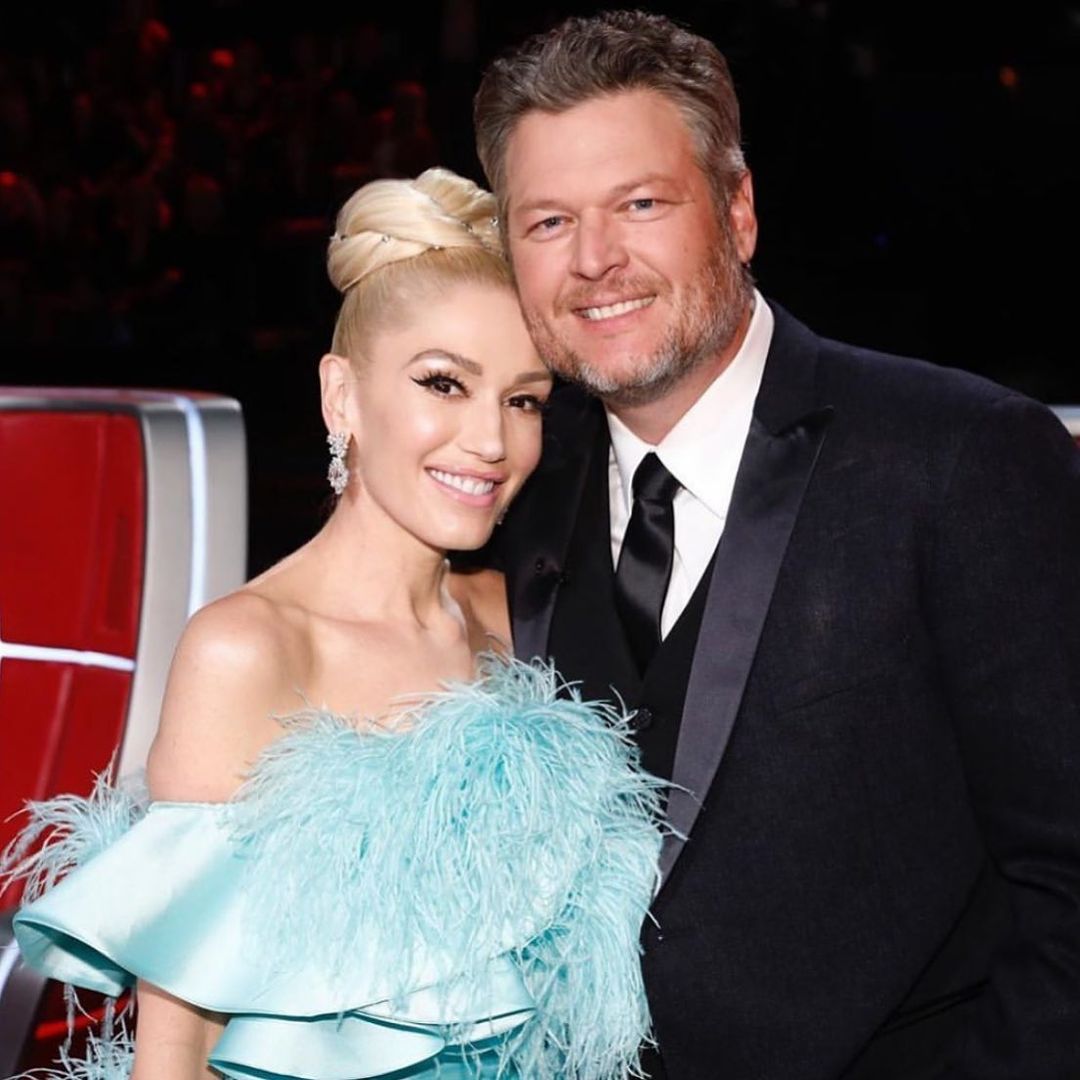 Blake commented in an interview in February: "We've talked about when we would like it to be, but at the same time we don't really know how to go about planning it because we don't know if we're gonna be able to have it. It's just one of those times that I hope we never, ever, ever experience again."
RELATED TO: How To Nail An Industrial Chic Wedding
Last summer, Gwen reportedly embarked on the formal process to have her marriage to ex-husband Gavin Rossdale annulled by the Catholic Church, but the pandemic is said to have forced her to rethink, leaving her willing to go ahead without the annulment.
"Gwen wants to have a ceremony and reception with their family and friends," a source said. "She didn't wait this long to get married with family watching on Zoom. It has made her realize that waiting for the annulment at this point is just futile because it could take years for the church tribunal to issue the decision."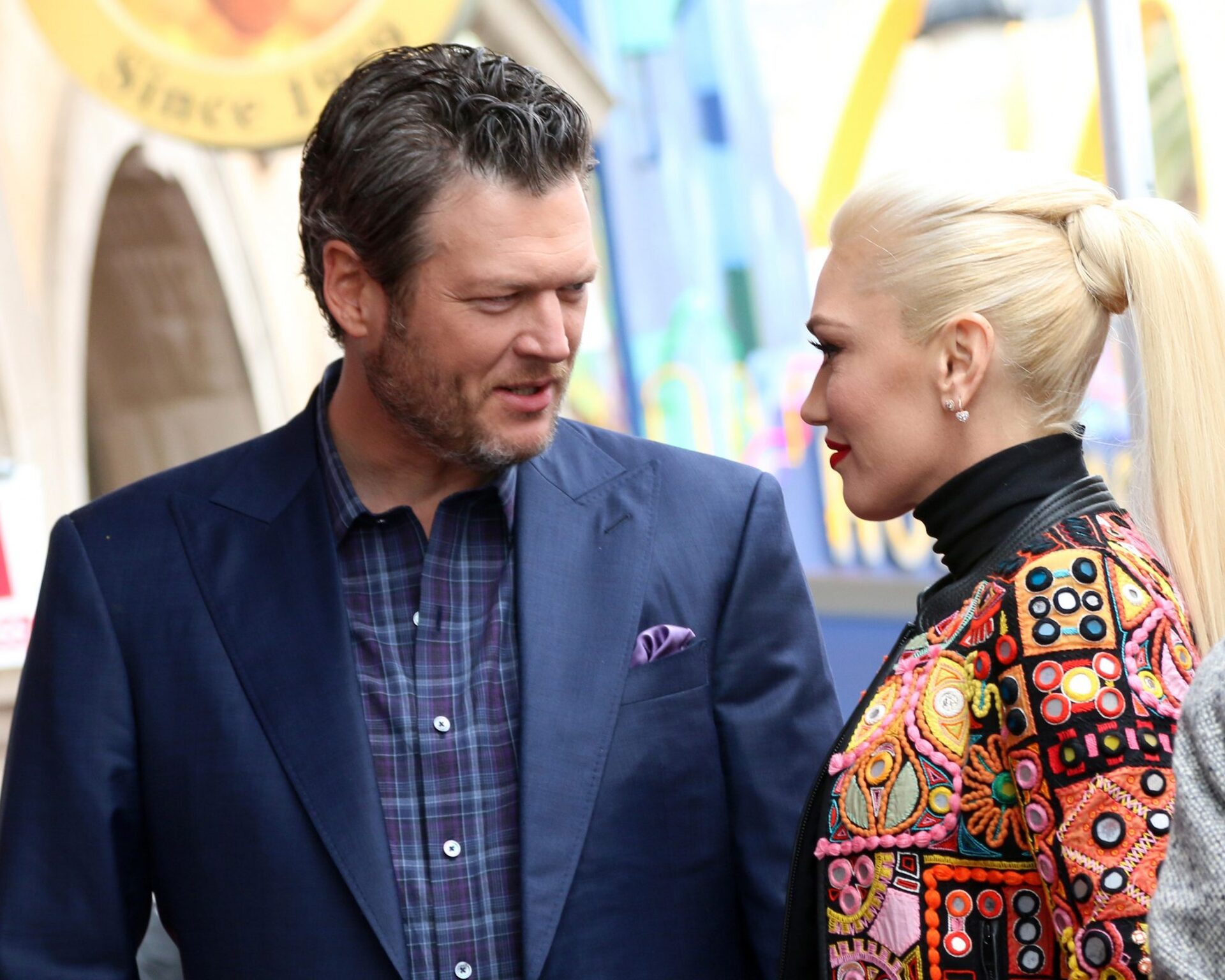 The couple's wedding wish list includes persuading former Maroon 5 star Adam Levine to reform the band and play on the big day.
RELATED TO: How To Create The Ultimate Wedding Reception Playlist
 Speaking on Late Night with Seth Meyers, Blake said: "I've kind of decided that I've been doing this a long time now and I've got a lot of favours out there. He may not like it, but Adam Levine's gonna have to get the band together and come and play our wedding.
"I've already seen a music video where they crash people's weddings, and he owes me a lot for just putting up with him over the years. So, I think we can get Adam to come be our wedding band … Plus, their music is so boring that it won't distract from the festivities and the reception and all that stuff," he joked.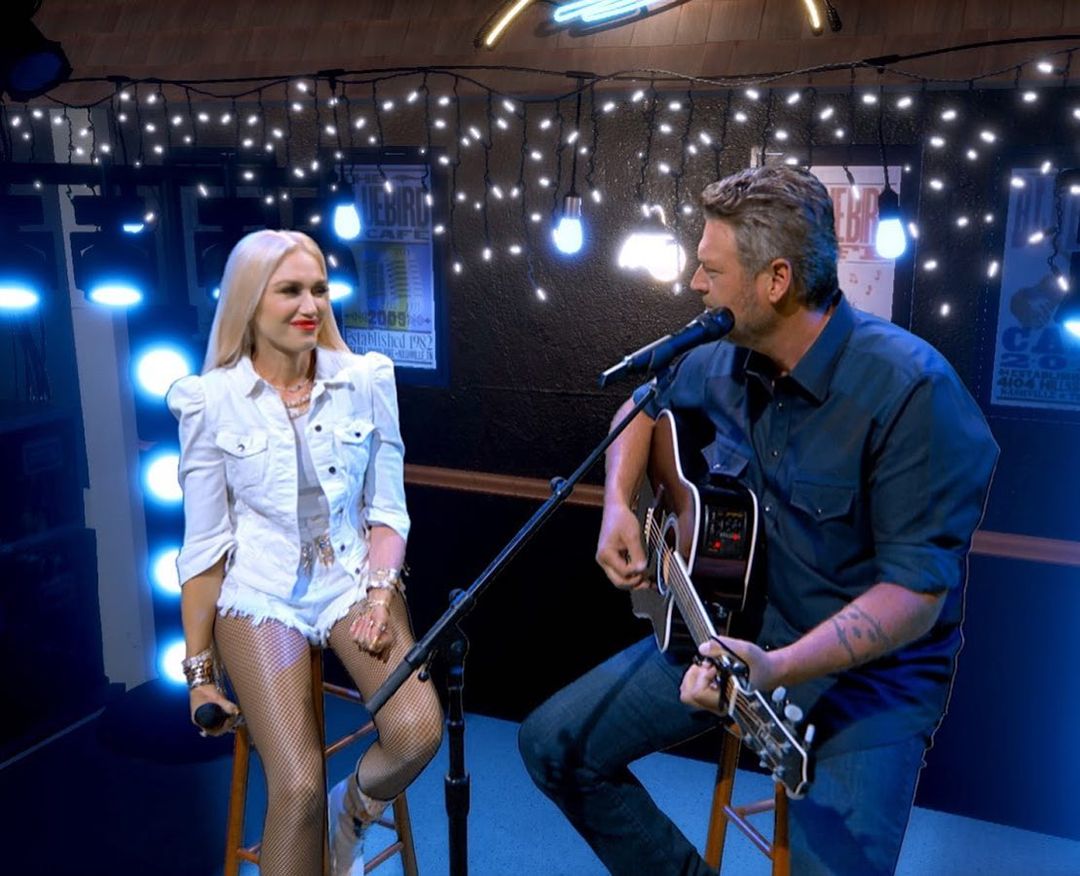 Gwen has posted images of her custom engagement ring which is thought to be worth between $500,000 and $800,000.
She recently teased her fans when she posted photos of two blue wedding bells, one featuring a morning suit and the other with a wedding dress with a Hollaback Girl trim.
RELATED TO: Chrissy Teigen Bought Five Wedding Dresses Because She Felt 'Guilty'
Most importantly, what will the wedding dress be like? Well, if it's anything as eye-catching as the one she wore at her first-time-round wedding to Bush star Gavin Rossdale, it will knock our socks off.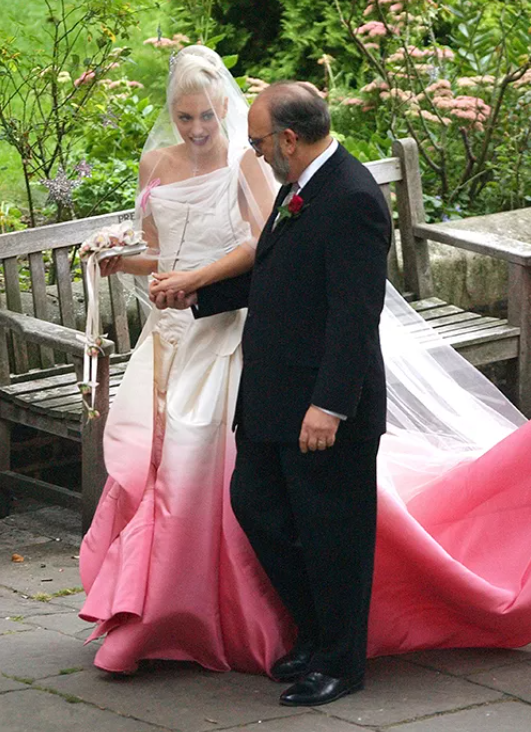 The pair wed at St Paul's Covent Garden in London in 2002, with Gwen pulling up in a 1970 Roll Royce escorted by her dad, and they married in front of 150 guests, including Gavin's Hungarian sheepdog Winston who was by his side at the altar.
The former No Doubt singer was one of the first to pioneer the coloured wedding dress, with a spectacular custom Christian Dior gown designed by John Galliano featuring a glorious hot pink ombre bottom half and accessorised with an antique lace veil.
She clearly loved the dress so much so that she recreated her bridal look on one of her album covers. We can't wait to see what she wears this time round!
RELATED TO: Steal Their Style: Celebrity Inspired Wedding Dresses
Still planning your big day? Check out our gallery of fabulous suppliers HERE.
Sign up to our newsletter to get all the latest from The Wedding Journal! Join Here>>>>http://eepurl.com/ck9vLb